German Fairy Tale Wall Art -Wandfiguren from Mertens Kunst
See what I found while clearing out the closet? Like many German kids in the 1970s, my room was decorated with colorful wooden Fairy Tail wall art, Wandfigur, that depicted some of my favorite Fairy Tales. Made by companies like Mertens Kunst and Ravi Kunst, these bright and cheery wall hangings have become collectible today. Designs all came from fairy tales or the animal world, anything that would keep a child engaged.
What is interesting to me is how bright the colors still are all these years later. Time and sun have not worn off any of the shiny bright paint. High quality shows. Simple thin pieces of wood and oil paint … and yet, it leaves a strong memory. I can still remember looking at them where they hung on the wall by the door, while Mama read to me in the evening before bed.
When I was growing up, we had the Goose Girl ( Gänseliesel), the Miller's Daughter, who spun straw into gold for Rumpelstiltskin, and Little Red Riding Hood (Rotkäppchen). Gretel appeared somewhere along the way… Later, my aunt gave me Snow White and the Seven Dwarves (Schneewittchen und die Sieben Zwerge) for my daughter's room. Today one of the dwarves has gone wandering… and we hope to find him again soon.
I've tried to find out more about the manufacturers of these vintage decorations, and came up with very little information. All I know is that the Mertens-Kunst company went bankrupt in 2010. It's a shame… I think if they had held on a bit longer, the fashion might have come around, and what was old becomes new again. But who knows?
One thing I did notice is just HOW MANY different Fairy Tall Wandfiguren are still available! Every fairy tale and story from Germany must have been made into one… and like me… no one ever broke or threw them away.
Today these my Fairy Tale wall hangings live in a box. My kids are "too old" for such things. But, I'm not ready to let them go. They will stay with me until another child comes along. Then they will go back on the wall, and I will get to read the stories to new ears.
Buy Mertens-Kunst Fairy Tale Wall Art
Because they aren't being made anymore… all of these are older/vintage. Still, they are quite cute!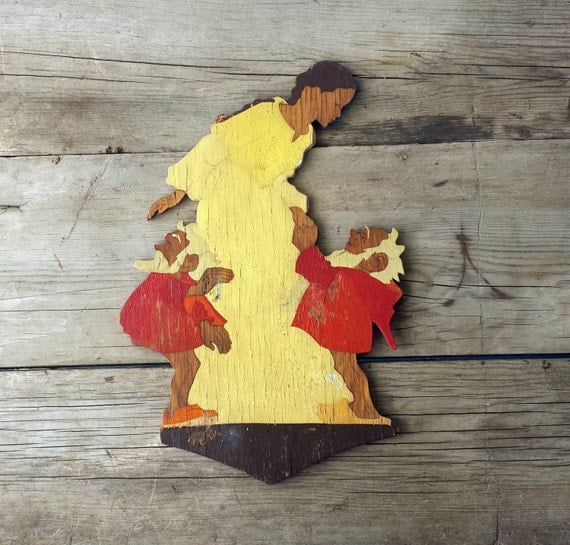 Vintage Snow White Wooden Cutout. Eifel Kunst Aschenputtel. Mertens.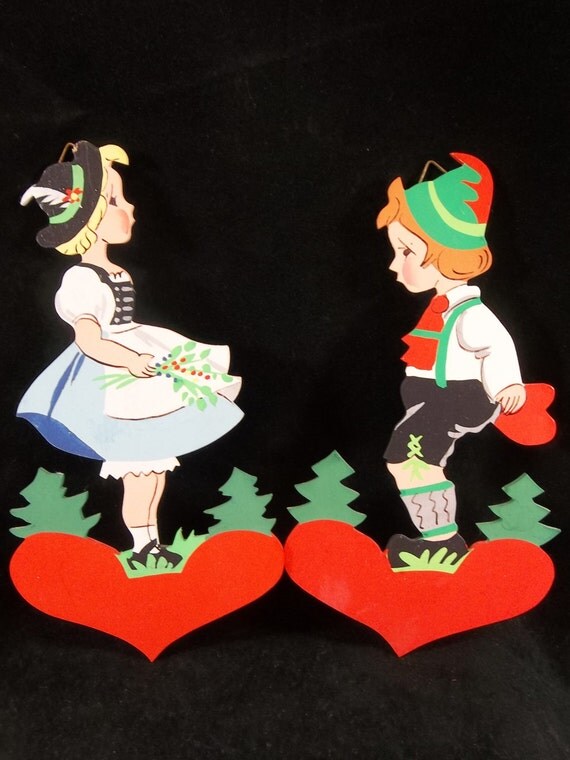 Hellerkunst German Folk Art Wood Carved Figures Jaeger Riederer Nursery Decor Wall Hanging German Fairy Tales Folklore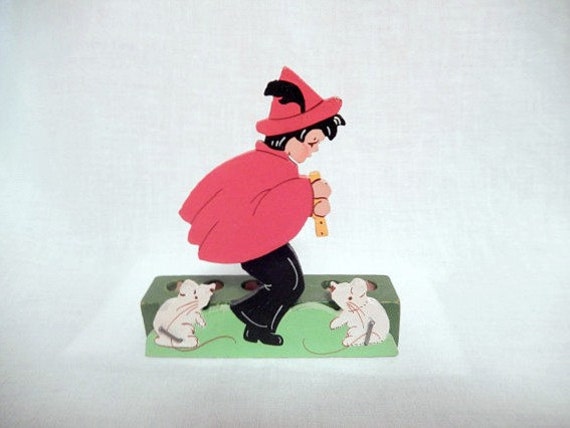 Pied Piper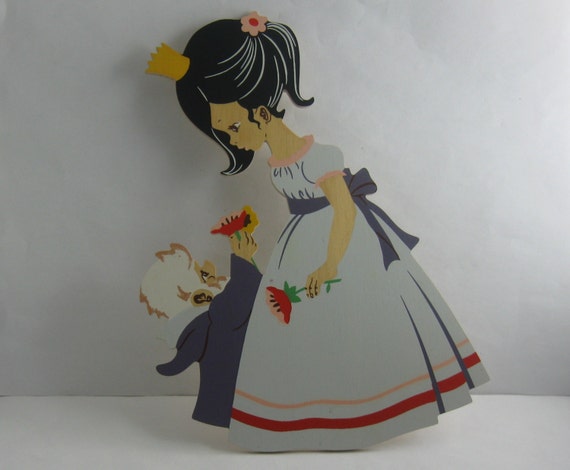 1968 wooden picture for children's room. mertens art N 1001. Snow white

Click the link to Search EBAY