The Schultüte tradition goes back to the early 1800s in Germany. On their first day of school, children traditionally receive a cone shaped bag or "Tüte" filled with treats and toys, to make starting real school just a little bit sweeter. Before the beginning of the School Year in Germany, the stores are filled with a variety of cones… both filled and unfilled… for parents to buy. But here in the USA, the tradition hasn't quite caught on. Still, there are plenty of German School Cones to buy and fill online. And with the beginning of school just around the corner, unless you are crafty enough to make your own,  you might want to order one soon!
Schultüte Tradition
I love early Schultüte Tradition. It all began in Saxony and Thuringa in around 1815, and spread to cities and towns across Germany rather quickly. Grandparents or Godparents would fill a Schultüte or Cone Shaped bag with
sweets
, label it with the child's name, and hang it from a metal or wooden Schultüte Tree outside the school. The children would then find theirs, and take it down carefully… without breaking it! If the Schultüte was ripe for picking, and the child was big enough to claim it, then he or she would be ready to start school.
Today, it is still common for grandparents and godparents to buy the Schultüte, but they seldom get hung from trees… and usually, they are filled with practical gifts like crayons, school supplies, little toys or CDs… but still, there is often something sweet inside too!
German School Cones to Buy Online
While you can buy a German school cones already filled with treats, there are many more fabric or paper cones that come un-filled. These can be used later for play or storage. Take a look, I'm certain you will find the perfect Schultüte for your little one.
Paper German School Cones to Buy and Fill Yourself
Paper Cones cost a lot less than fabric, and they come in a variety of sizes and colors. Is your little one in to dinosaurs or princesses? Polka dots or…… I'm sure you will find the perfect Schultuete HERE.
Smaller Schultüte
These little cones are small… measuring just 9″ long with a 3 1/2″ diameter opening. Perfect for a few treats like pencils and candy. The medium ones are a bit bigger, 14″ long with a 4″ opening, so a few more treats will fit inside.
Kidscone – The Little One for Girls's (1 Out of the Selection)

Kidscone – The Medium One for Girls (13.7

Kidscone – The Medium One for Boy's (13.7

Larger Paper Schultüte
These cones are made from study cardboard, and have a mesh opening at the top. They are around 27″ long and have a 7″ opening at the top… perfect for loading up with goodies and school supplies! They come in smooth round or hex-shaped opening.
Kidscone Dinotopia (Hexa) Schultüte Zuckertüte

KidsCone ABC Fairy (Hexa) Schultüte Zuckertüte

Kidscone Vikings (Hexa), Schultüte Zuckertüte (27

Kidscone Kitty-Cat (Hexa) Schultüte Zuckertüte (27

Kidscone Motorbike (Round) Schultüte Zuckertüte

KidsCone Trio White Horses (Hexa) Schultüte Zuckertüte (27

Kidscone White Horse with Rainbow (Hexa) Schultüte Zuckertüte

Fabric German School Cones to Buy and Fill Yourself
These fabric school cones make a wonderful and lasting gift. Not only are they nice to look at and hold, they can be hung up later to use as toy storage. Some can even be handed down to the next generation.
Smaller Fabric Schultüte
These little cones hold sweets and supplies, and later, you can do what my little cousins did… hang them on the door knobs to store things like pencils or crayons.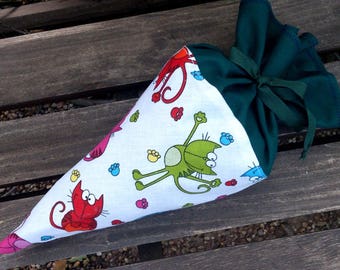 Small Beginning of school schultüte cat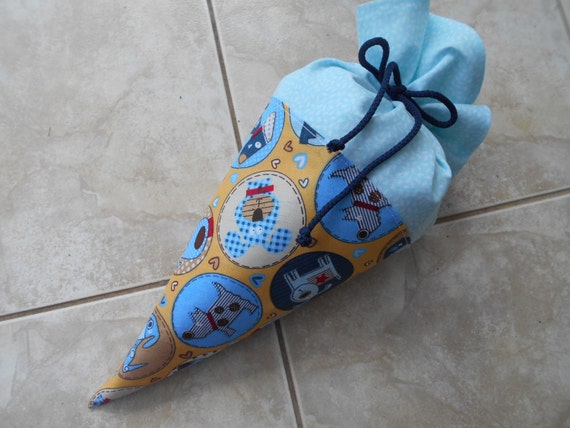 Small Beginnings Of School Kinder Cone Dogs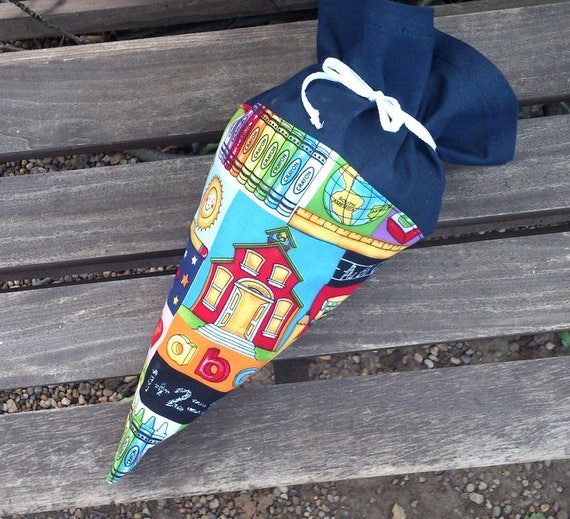 Small Beginning of school schultüte

Larger Cloth Schultüte
These larger Schultüte hold a lot of supplies! And many can even be personalized! Just be sure to get that order in early. They are great for storing toys after they are emptied, and some can be used as a "sleep-away" pillow! Just fill with stuffing and close the top. The fabric cones will hold up to a lot more handling than the paper ones.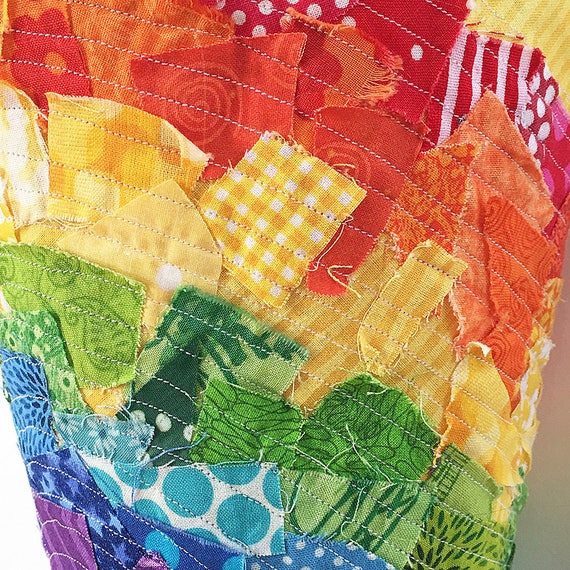 Quilted Rainbow Schultüte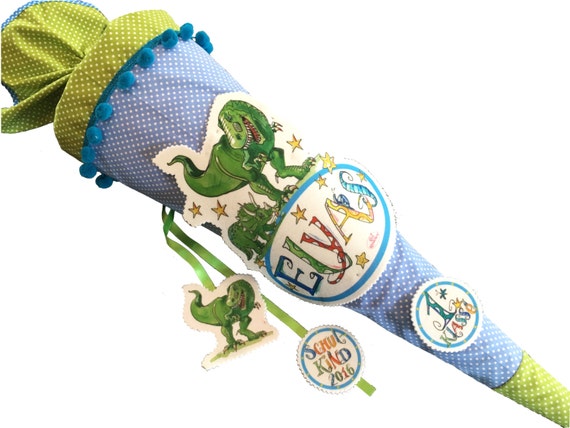 Schultüte Dino, dinosaur, with name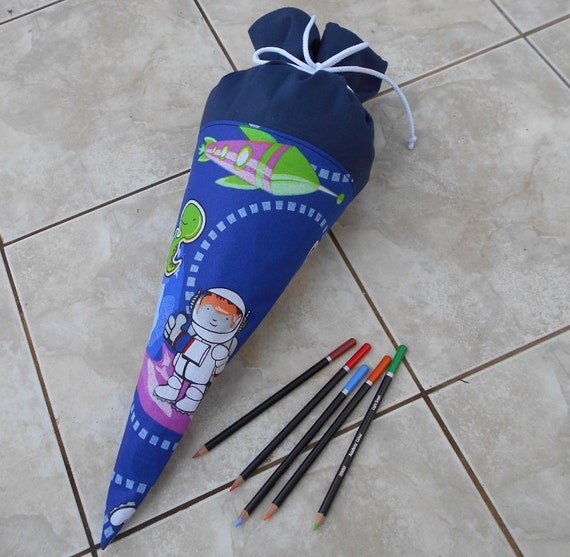 Space schultüte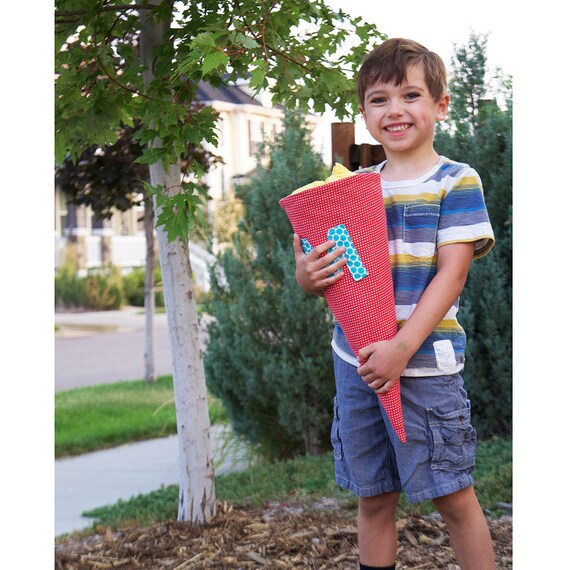 Custom Schultüte

Wild Daisy Schultuete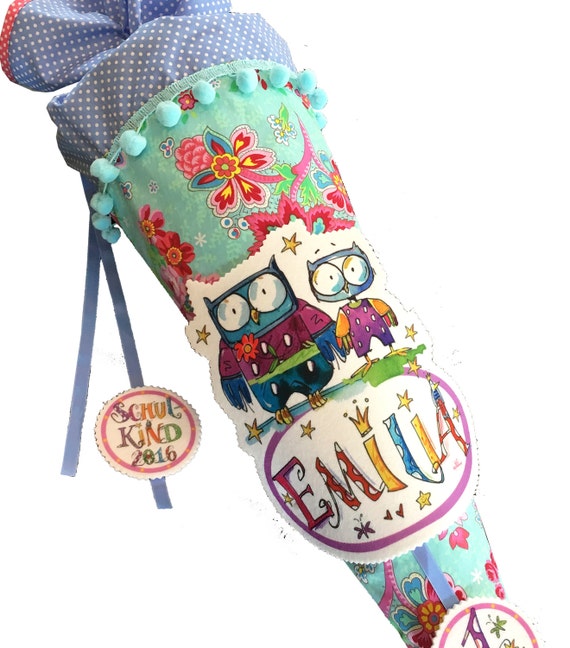 Schultüte OWL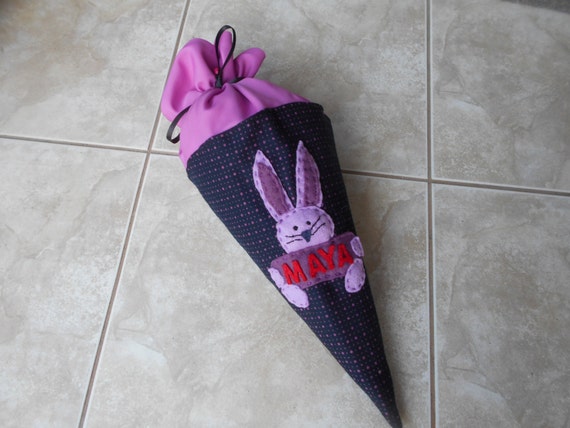 Personalized Kinder cone Shultute with lilac bunny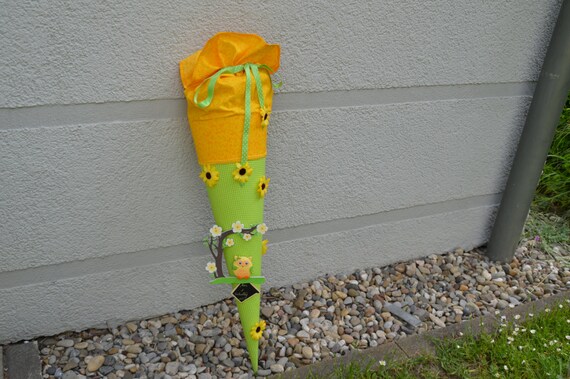 Schultüte "OWL"-

 Filled German School Cone
You can buy a German School Cone that is already filled… this medium sized cone has a stuffed animal, a book, pencils and some stickers. It's cute and fun, and a pre filled cone is easy to gift!
Kindercone First Grade Edition Green with Blue Top

Get back to school with Smarties, Alphabet Gummies, Candy Blox, Dum Dums, Nerds, Apple Taffy, and other fun candy favorites with Easy Checkout and $9.95 Flat Rate Shipping at ACandyStore – Buy in Bulk and Save Now!