Some people collect spoons, other collect patches or post cards; still other people collect beer steins. I don't know when it began, but somewhere in my childhood I started collecting Shield Charms for a German Charm bracelet. These special little charms are all painted with a place name, and then enameled. I fasten mine on to a silver bracelet that I l enjoy wearing, especially when going to German Fests.
New towns, new cities, new places… all were a chance to add a new charm to my arm. Some of the charms were collected by friends and family who gave them to me as gifts, like the 1972 Munich Olympic charm (and I have no idea where the New Zealand charm came from….) Others I bought for myself on childhood trips.
These small enameled charms are shaped like shields. And despite being tiny, only about 1 cm across, they have very detailed artwork on them. I think my favorite will always be Schloss Buldern, since that castle holds a special place in my heart. (My father spent part of his childhood living there on the grounds).
The bracelet was put away into a jewelry box, and then forgotten for a few years. Two years ago I "re-discovered" it, and started wearing my shield bracelet again.
My German Charm Bracelet Holds Memories
Wearing the bracelet is like wearing a memory. Each tag represents a place or a person that I love. Hamburg, Bayern, Siegen, Aachen, Schwartzwald, Wuppertal (and somehow even one from Virginia? clearly an interloper!)
My daughter loves to flip through the charms admiring each one. She rubs the shields between her fingers and asks questions about the places on them. It's like story time.  Last time we were in Germany together, I decided to start a German Shield charm bracelet for my little one (and, of course, buy a few more for myself). At the time, we weren't able to find them in the shops…
(We did find charms for Walking Sticks though!)
Luckily, when we got home, I was able to find them on Online… so we are starting to make her a bracelet of her own.
Find Shield Charms and German Charm Bracelets online
Shied Charms as well as other German Charms are available online. You can also get whole bracelets at once! Take a look at the selection!
German Shield Charms for Sale
I don't see as many of these little charms in my travels as I once did. Luckily, they are available online. Don't see the one you want… click through to search for more cities and towns!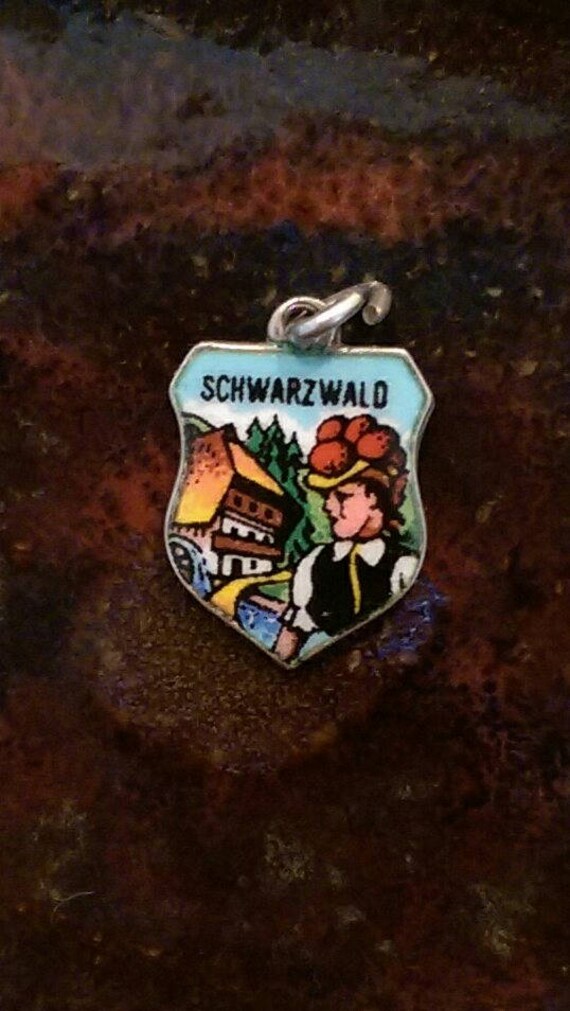 Schwarzwald black forest germany enamel travel shield vintage 800 silver charm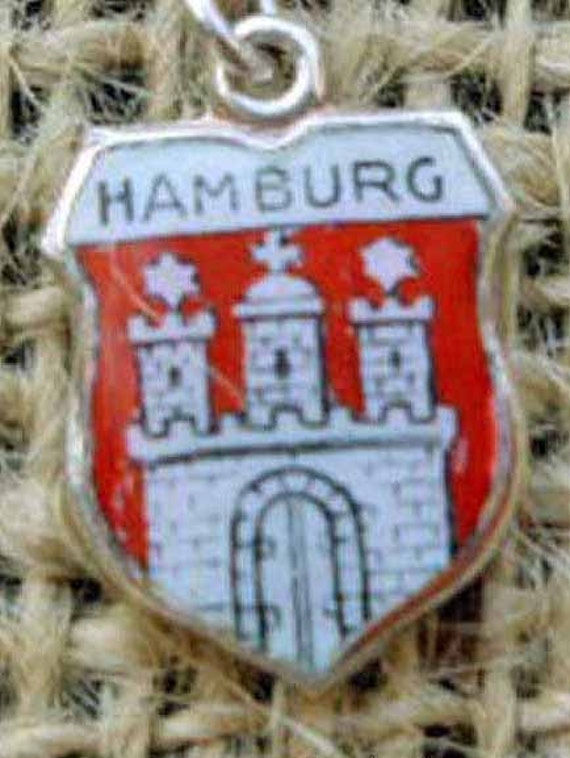 Silver Hamburg, Germany Shield Charm Vintage Enamel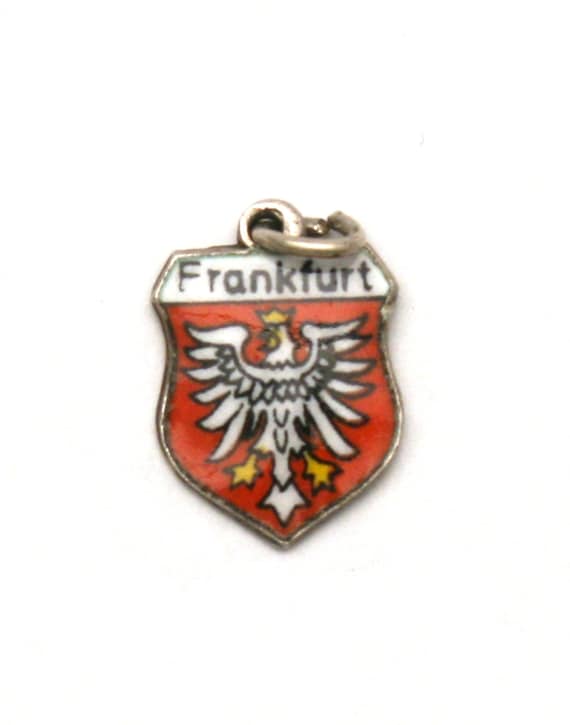 Frankfurt Coat of Arms Enamel Travel Shield 800 Silver Bracelet Charm Germany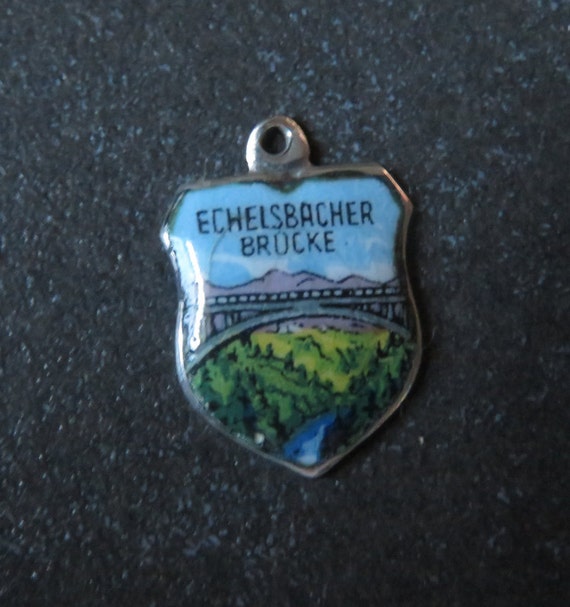 Germany Enamel Shield Charm Echelsbacher Brucke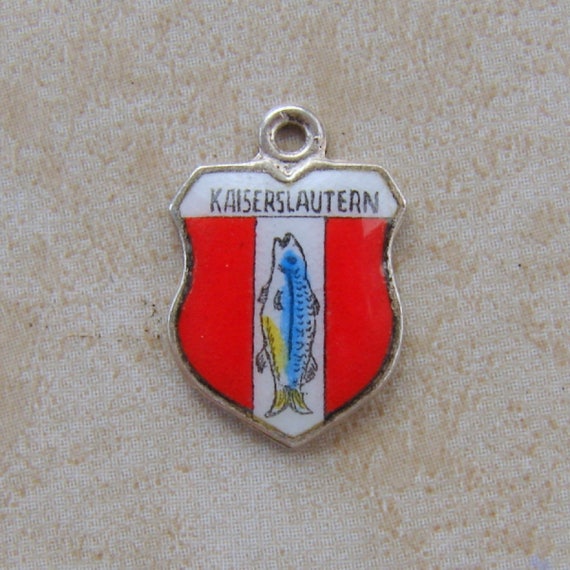 Kaiserslautern Germany Enamel Travel Shield Vintage Silver Bracelet Charm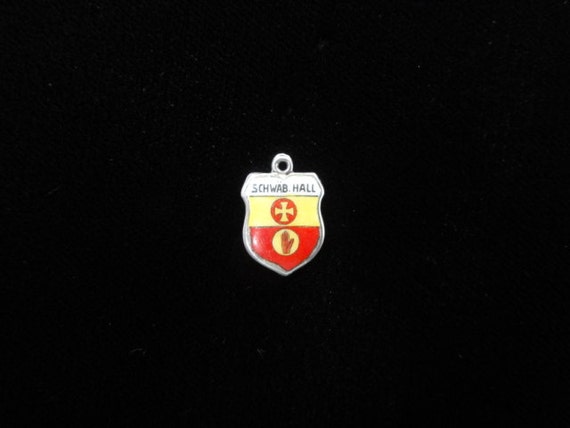 Schwäb Hall Germany Town Coat of Arms- Travel Shield Charm

Shield Charm Bracelets
Skip ahead to a perfect collection! These wonderful vintage bracelets are great for Germanfests!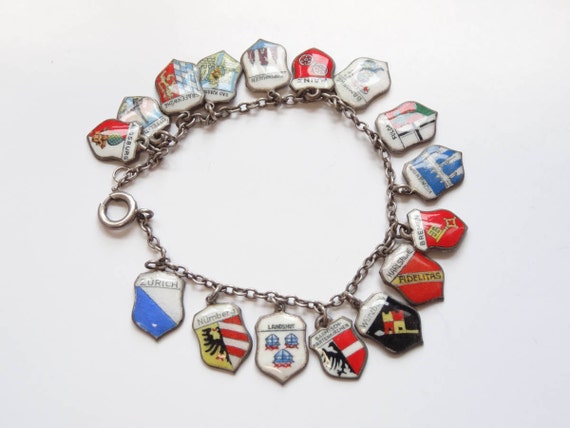 Sterling SIlver Charms Exceptional Vintage 1940's-1950's Souvenir Enamel German City Shield Travel Charm Bracelet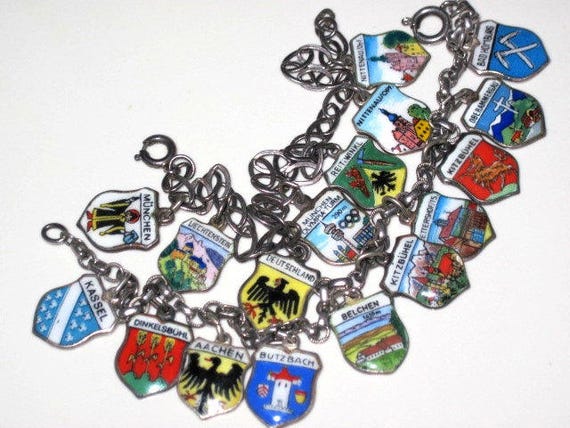 2 Shield Bracelet lot

Silver Shield Charm Bracelet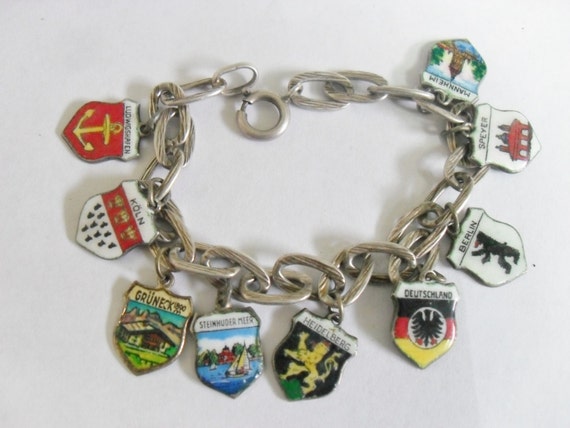 Vintage Silver German Cities Souvenir Shield Charm Bracelet – 9 Charms

German Charm Bracelets
These cute German Charm Bracelets are complete, and ready to wear. They are a great accessory for fests, and make a nice gift to any German Girl on your list.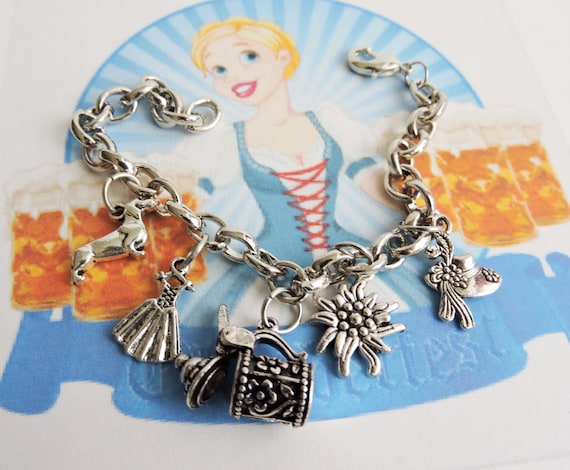 Oktoberfest Bracelet, German Charm Bracelet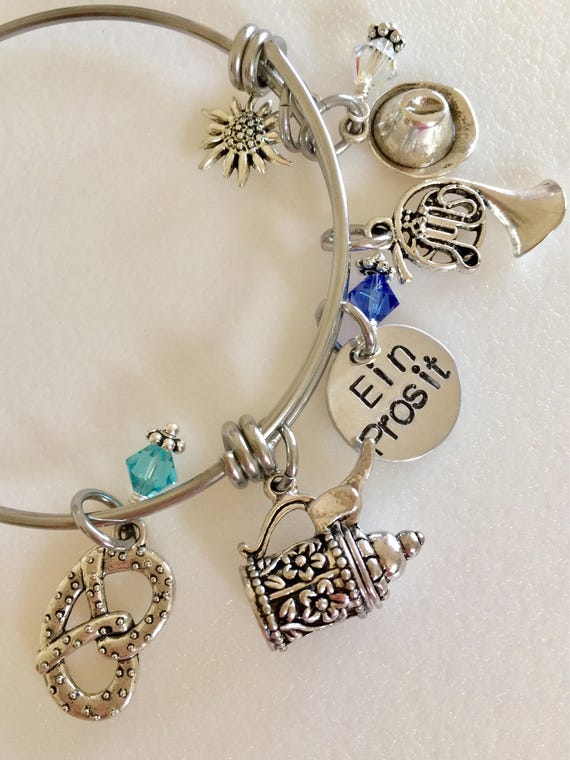 Oktoberfest Bangle Bracelet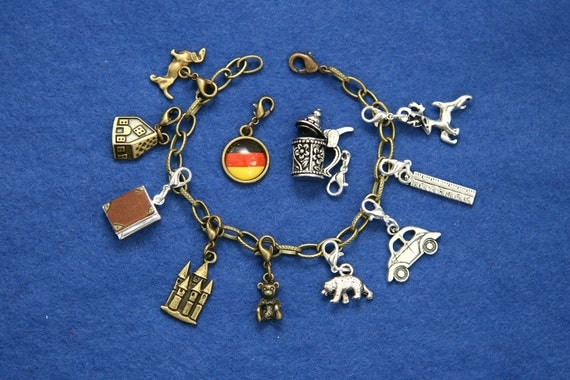 Germany charm bracelet German traveler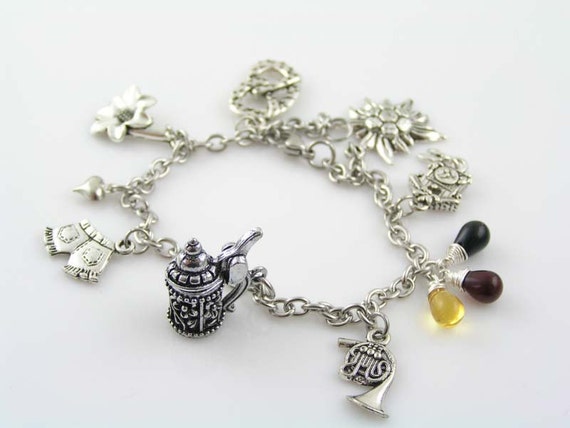 Octoberfest Bracelet

Other German Charms for a German Charm Bracelet
Want to mix things up? or maybe you prefer other styles of charms? Take a look at these…There are classic dangling charms, and also Pandora style charms with German motifs.
Housweety 10PCs Silver Tone Flower Pattern German Beer Stein Charm Pendants 19mmx18mm
CharmSStory German Flag Country German Map Charms Beads For Bracelets
Vintage German Flag Germany Dangling Bracelet Pendant Square Charm
Bavarian Charm Rhinestone Pretzel (silver coloured) – Traditional German Pendant Necklace, Bracelet
Bavarian Charm Heart small (silver coloured) – Traditional German Pendant Necklace, Charivari, Bracelet
Charmed Craft New Fashion Germany Patriotic Flag Heart Charms Silver Plated Bead Fit Pandora Bracelets
Bavarian Charm Bracelet
I just love this adorable Bavarian Charm Bracelet! It has Edelweiss, a Lebkuchen Heart, Bier Stein and more! There is even room for other charms you may collect along the way.
Bavarian Charm Bracelet Oktoberfest (silver coloured) – Traditional German Dirndl, Lederhose Jewelry