Summer is the beginning of German Festival Season! While it's not mandatory to dress "German", it can be a lot of fun. And is there ANYTHING so cute as a sweet little girl in a Dirndl? Or a toddler in his Lederhosen? But, where can you find Traditional German Clothes for Kids? or even babies and toddlers? And do you have to break the bank to outfit your child?
Traditional German Clothes for Kids
Probably the best thing about traditional German clothing, is that it is timeless…and it wears well. This means those adorable Lederhosen you buy will not only survive your son, when he outgrow them, they can be passed along to brothers, cousins, grandchildren, great grandchildren (Lederhosen never really wear out). And a cute Dirndl? Not only is it a sweet festival outfit, your daughter can wear it to other dressy occasions… and it can be passed along.
Don't want to go all out? There are more styles of German clothes for kids. You can find cute shirts, Onsies, hats, skirts and shorts for your little ones. I found some adorable clothes for little ones, so they can get their German on!
&
&
Traditional German Style Baby Clothes
Babies prefer comfort to style, but these adorable traditional style clothes and accessories from Ada's Accessories let you have both! Specializing in Babies to Toddlers, these sweet, cozy, clothes are made with soft materials to keep your little one comfy. And they are so cute, everyone will compliment your great taste. You will find everything from colorful dirndl style dresses to "lederhosen" made with soft materials. You can even go simple with a German Flag Onsie or or Bib. OH MY GOSH those feathered hats are ADORABLE! Best of all, the prices are great!
Check out the Ada's Accessories Website HERE–>Ada's Accessories
Or go directly to her  Ada's Accessories Etsy Shop to find the perfect outfit for your baby or toddler.
&
&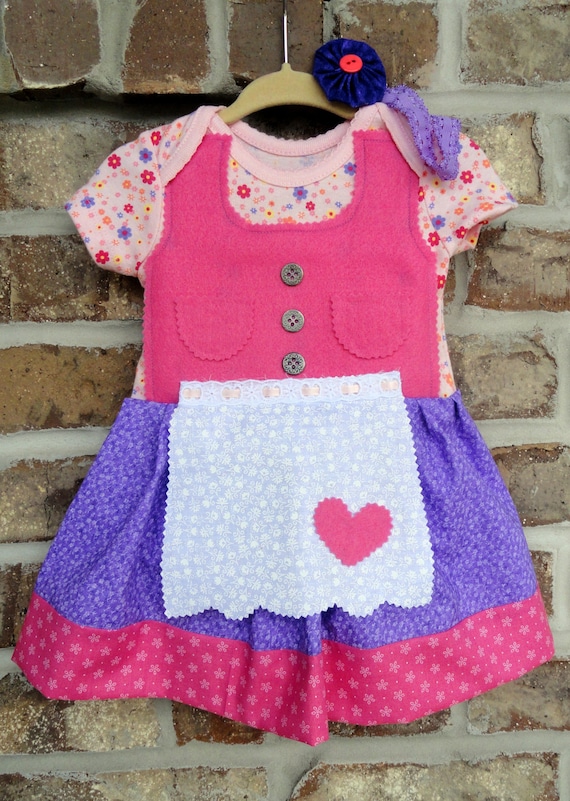 Baby dirndl 0-3 month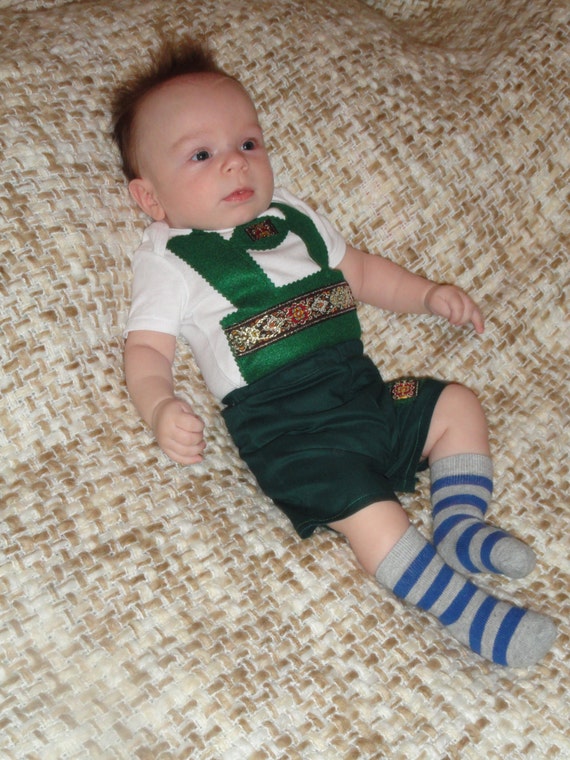 Lederhosen onesie and shorts set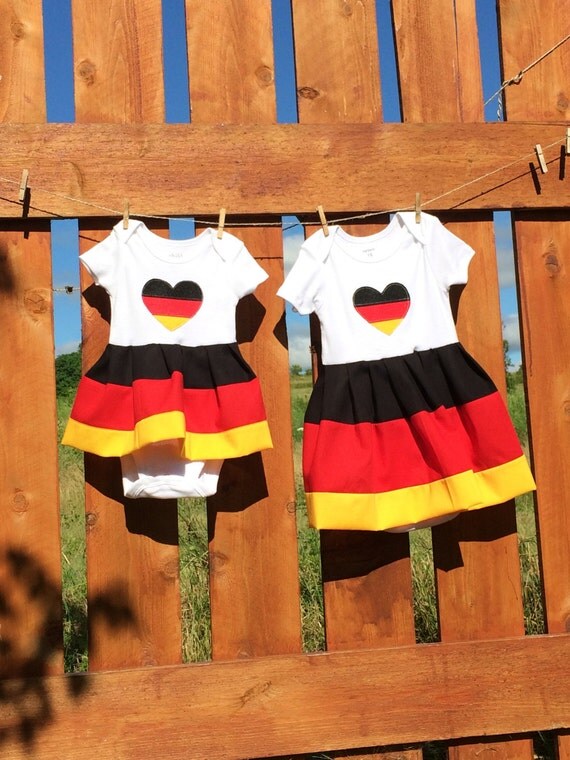 German flag baby dress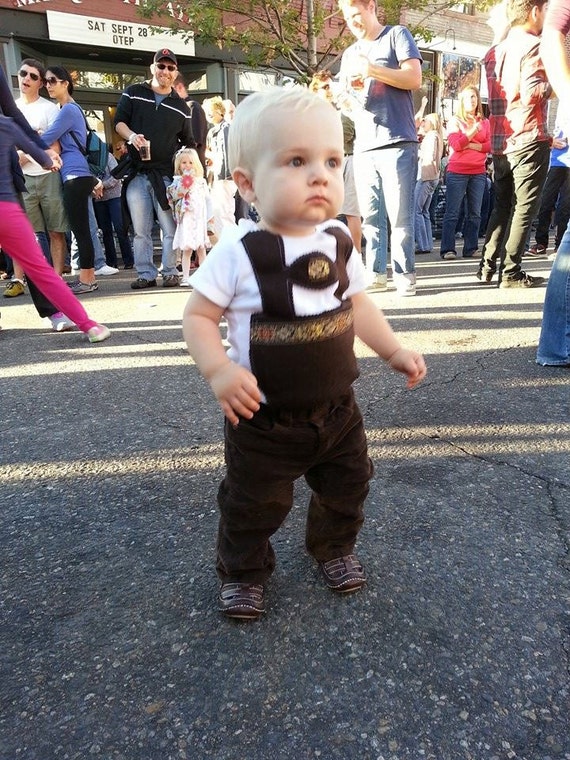 brown baby lederhosen onesie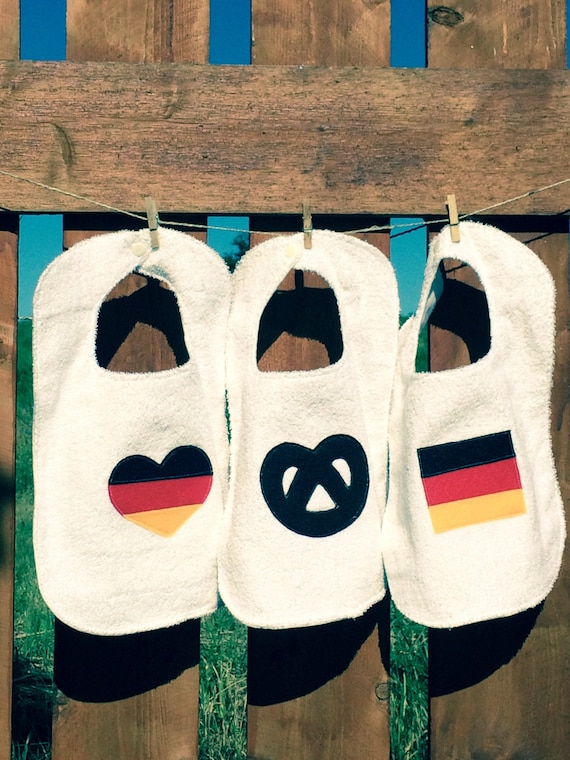 German theme baby and toddler bibs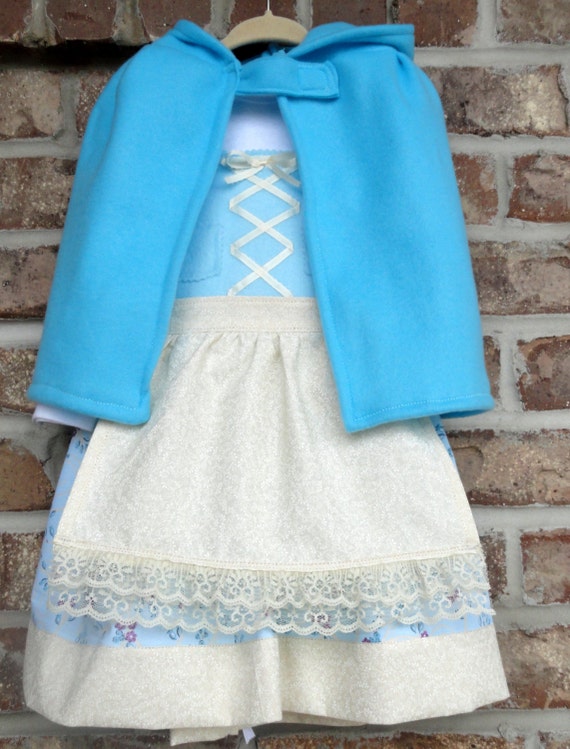 First Dirndl for Babies with Cape

&
German Lederhosen for Boys
New Lederhosen are a little bit pricey, but like I said before… Lederhosen just don't wear out. They can be worn and passed on until they stand on their own in the corner!
If you are looking for new Lederhosen for Boys, follow these links–>
German Import Haus
Ernst Licht Embroidery and Imports
Of course, there are many "worn in" Lederhosen for sale at a reduced price. Grey or brown, embroidered or plain… you are certain to find the right look here.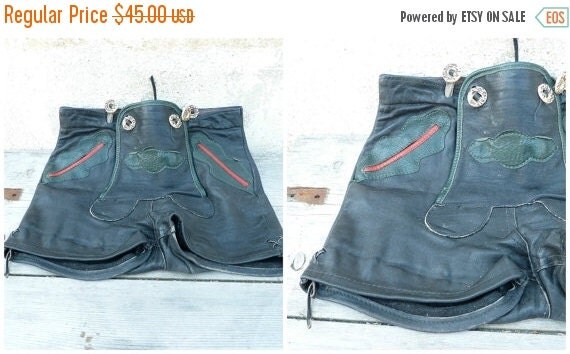 Vintage Black Lederhosen age 6-8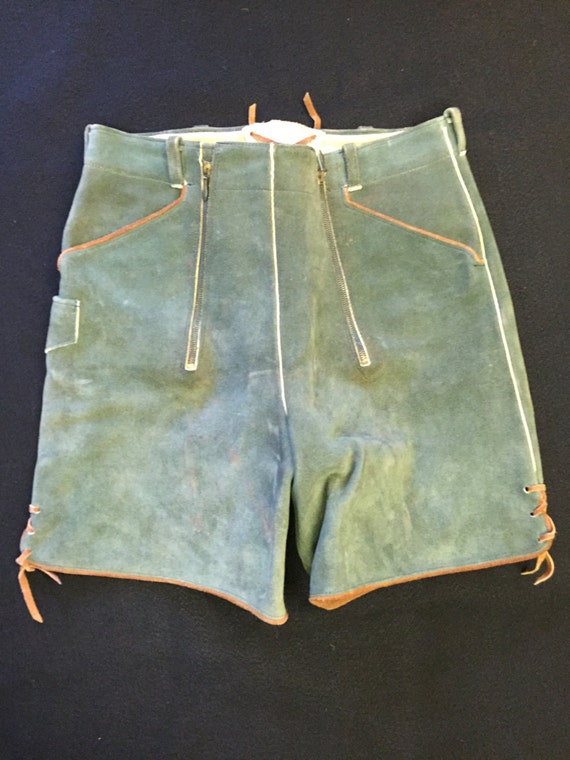 AUTHENTIC GERMAN LEDERHOSEN, Bavarian, Size 28 U S A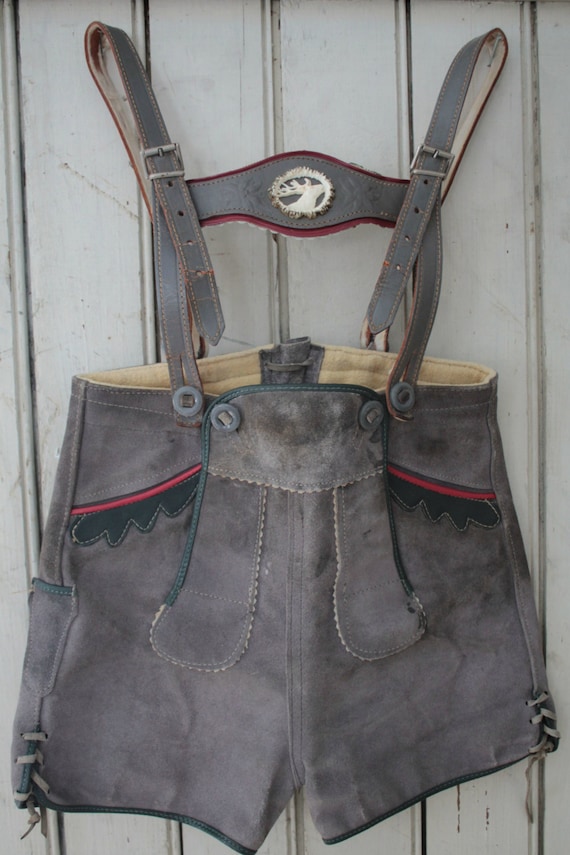 Vintage Child's Lederhosen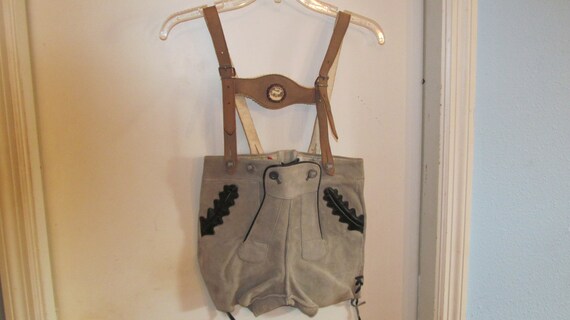 SUMMERSALE Vintage Child's Lederhosen

&
German Dirndls for Girls
Dirndls for Girls can be simple or elaborate… traditional or brightly colored. These dresses for little girls (and bigger girls) are very easy to wear. Some are one piece…others have a separate blouse and/or apron. With loads of new and vintage dirndls available, there really is something for every little girl. And because the style is timeless, these dresses can be passed on to sisters, cousins, and even the next generation.
You can find new Dirndls here at Ernst Licht Embroidery and Imports
And there are lots of shops on Etsy that will make you a dress to order.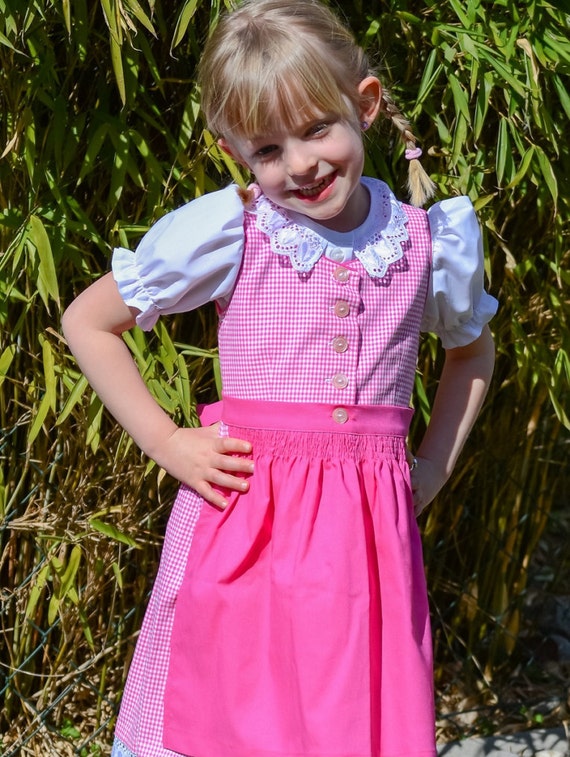 Girl's dirndl, Baby dirndl

Dirndl for girls Florentia size 6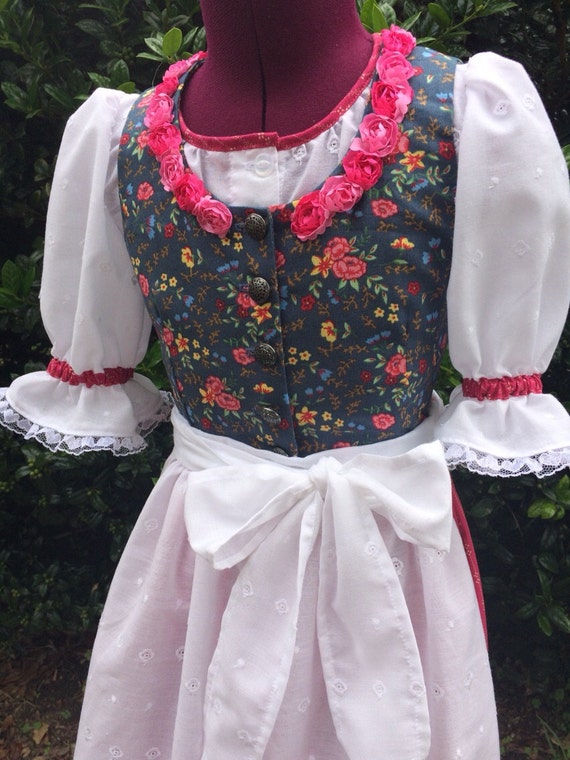 Girls custom made traditional dirndl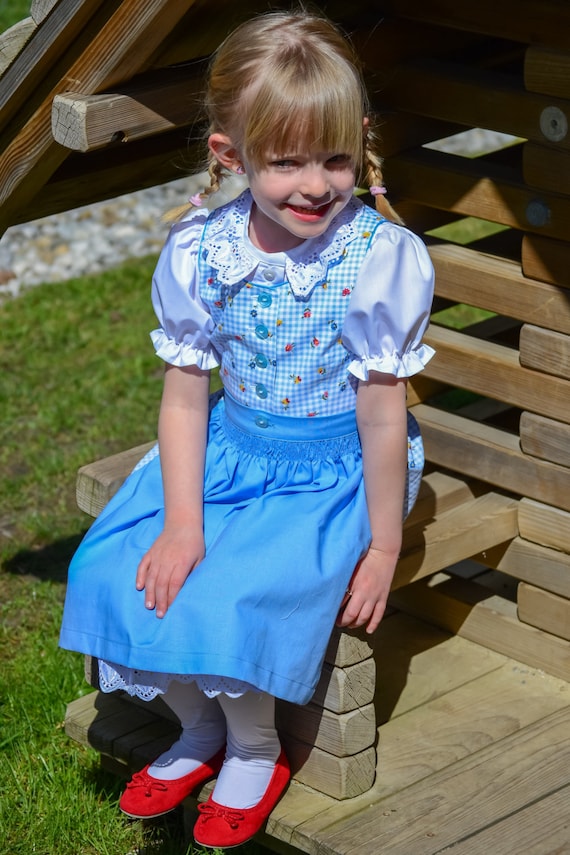 child dirndl blue- checked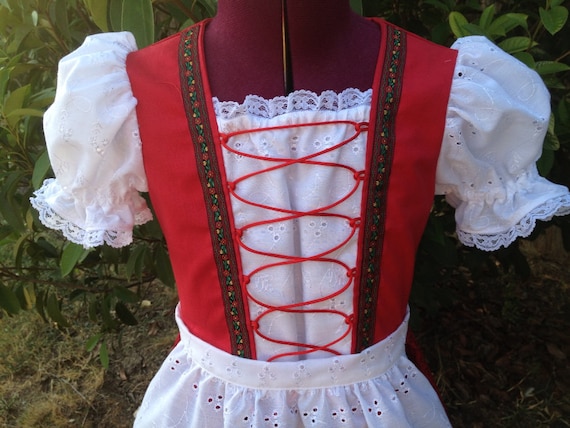 Girls 5-8 Dirndl made to order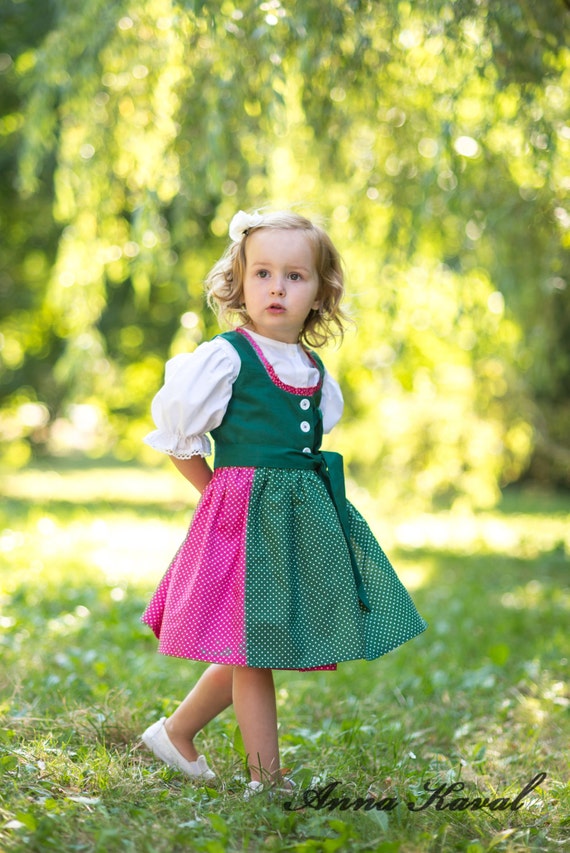 Dirndl, bavarian traditional dress for girls (6month-6years)

&
Did you find the perfect traditional German clothes for kids that you were searching for?
Because Festival Season is ON!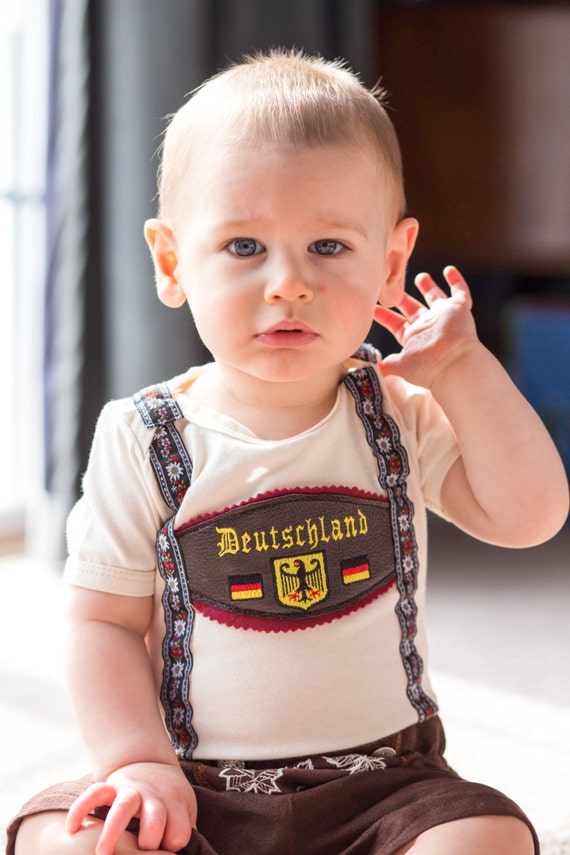 Oktoberfest Infant and toddler lederhosen

&