Steiff Stuffed Animals – Toys to Love for a Lifetime
Steiff Classic 1920 Teddy Bear Light Brown 10

Like so many German kids, I was lucky enough to have a few stuffed Steiff Stuffed Animals & Plush toys. A  small Dog with a blue collar and a bell, an Owl, and a Goldfish. One very memorable Christmas, I found a Steiff Bear sitting in the branches of our Christmas Tree. The Owl is still with me today, it sits on the table next to my chair and watches me read. The little dog lives in my daughter's room, the collar and bell gone, but the dog is still loved. The Goldfish makes an occasional appearance.
When my kids were born, they received Steiff animals from family in Germany… a bear, a lamb, and another bear.
Unlike so many things today, these lovely stuffed toys were designed to last a lifetime, and be enjoyed by generations. These are toys that kids love and remember.
&
A Little Steiff Teddy Bear History
Margarete Steiff had Polio as a teenager, and although she lost the use of her legs, and had constant pain in her right hand,  she never slowed down. She trained to be a seamstress, fixing the sewing machine so that it worked well for her needs. She started sewing clothing and household objects. The first Steiff animal was an elephant, that was meant to be a pincushion, but the children loved it so much that it became a toy.
By 1880, Margarete began sewing other animals out of Felt and Mohair, and the Steiff company was founded. Although she was selling thousands of toys, it was in 1906, with the introduction of the Teddy Bear, that Steiff became internationally famous. The first jointed Bear was mohair… and nicknamed Teddy (after President Theodore Roosevelt). In 1904 the Metal Ear Button was added to each animal to identify it as a true Steiff.

The Steiff company uses environmentally friendly materials that are tested for allergens and toxins. They weave their own materials to insure quality. "Only the best is good enough for our children" is a motto the company stands by. When you buy a baby toy from Steiff, you can be assured that it is safe and durable enough to last a lifetime…. and maybe even their child's lifetime.
You can read more about Margarete Steiff and her incredible story on the Steiff Website… 
Sadly my bear was accidentally donated away… (My poor dad may never recover from the tauma of that mistake). Today, I'd like to think that somewhere a child is enjoying it, and that it's not just sitting on a shelf somewhere… A Steiff Bear is for loving.
The Steiff Jubilee Bear celebrates 135 years of Steiff…. The bear holds the original Elephant!
&
Steiff Stuffed Animals & Plush Toys
Looking for the perfect Steiff Bear?
For Your favorite Child? Or maybe yourself?
Steiff My Bearly Teddy Bear

Steiff Paddy Teddy Bear Plush, Light Brown

Steiff Elmar Teddy Bear Plush, Golden Brown, 32cm

Steiff Vintage Teddy Bear – Soft And Cuddly Plush Animal Toy – 12

Steiff Happy 16

Steiff My First Teddy Bear Plush, Beige

Steiff Sweetheart Teddy Bear Plush, Cream

Steiff Lotte Teddy Bear in Suitcase Plush, White

Steiff Cosy Teddy Bear Plush, Reddish Blond

More Steiff Stuffed Animals & Plush Toys
It isn't just BEARS… there are so many Steiff animals to choose from…
Steiff Wittie Owl Plush, Grey Brindled

Steiff Trampili Elephant Plush, Grey

Steiff Rieke Dangling Fawn Plush, Brown

Steiff Melly Rabbit Plush Animal Toy, Blonde

Steiff Joggi Hedgehog Stuffed Animal with Soft Woven Fur – Premium Plush Toy or Gift for Ages 3 and Up, Mottled Brown

Steiff Sissi Sitting Piglet

Steiff Piccy Tit Plush, Yellow/Blue/White

Steiff JOGGI Hedgehog Plush Animal Toy, Brown

Steiff Piff Grey Mouse

Steiff Toys for Babies!
Special Extra Soft and Cuddly
Steiff Ellie Elephant Blanket 10

Steiff Sleep Well Bear Comforter Plush, Pink

Steiff Sleep Well Bear Grip Toy, Blue

Steiff Sweet Dreams Lamb Music Box

Steiff My First Steiff Teddy Bear Plush, Cream

Steiff Sleep Well Bear Comforter, Blue

Steiff 068133 Giraffe, Rose, 30 cm

Steiff 240171 Jocko Monkey Grip Toy, Brown/Beige/Green

Steiff Flaps Baby Penguin Stuffed Animal with Soft Woven Fur – Premium Plush Toy or Gift for Ages 3 and Up, Black/White/Grey

Steiff 240201 Jocko Monkey Comforter -, Brown/Beige/Green

Steiff Oggie Pig 14

Steiff Soft Cuddly Friends Ollie Owl Plush EAN 241833

150 Jubilee Assortment!
To celebrate the 150th Birthday of Margarete Steiff, the Steiff company created a special collectible box made up of stuffed animals like the ones she made when she handled each one personally.
Steiff Jubilee Assortment – 150th Birthday – Margarete Steiff

Vintage Steiff Bears
Ohhh… now I'm even sadder about my bears vanishing!! Some of these are really expensive!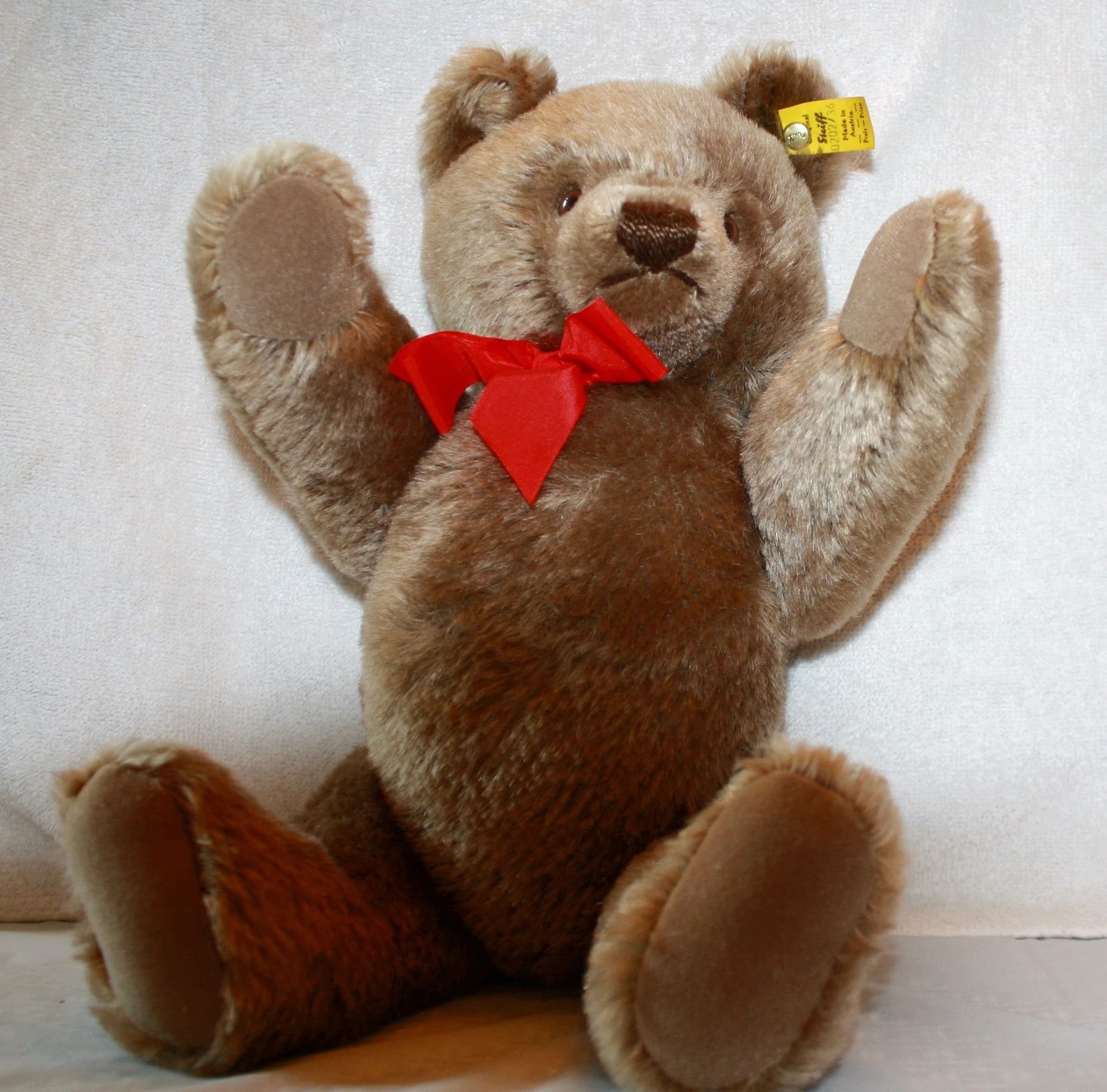 Steiff bear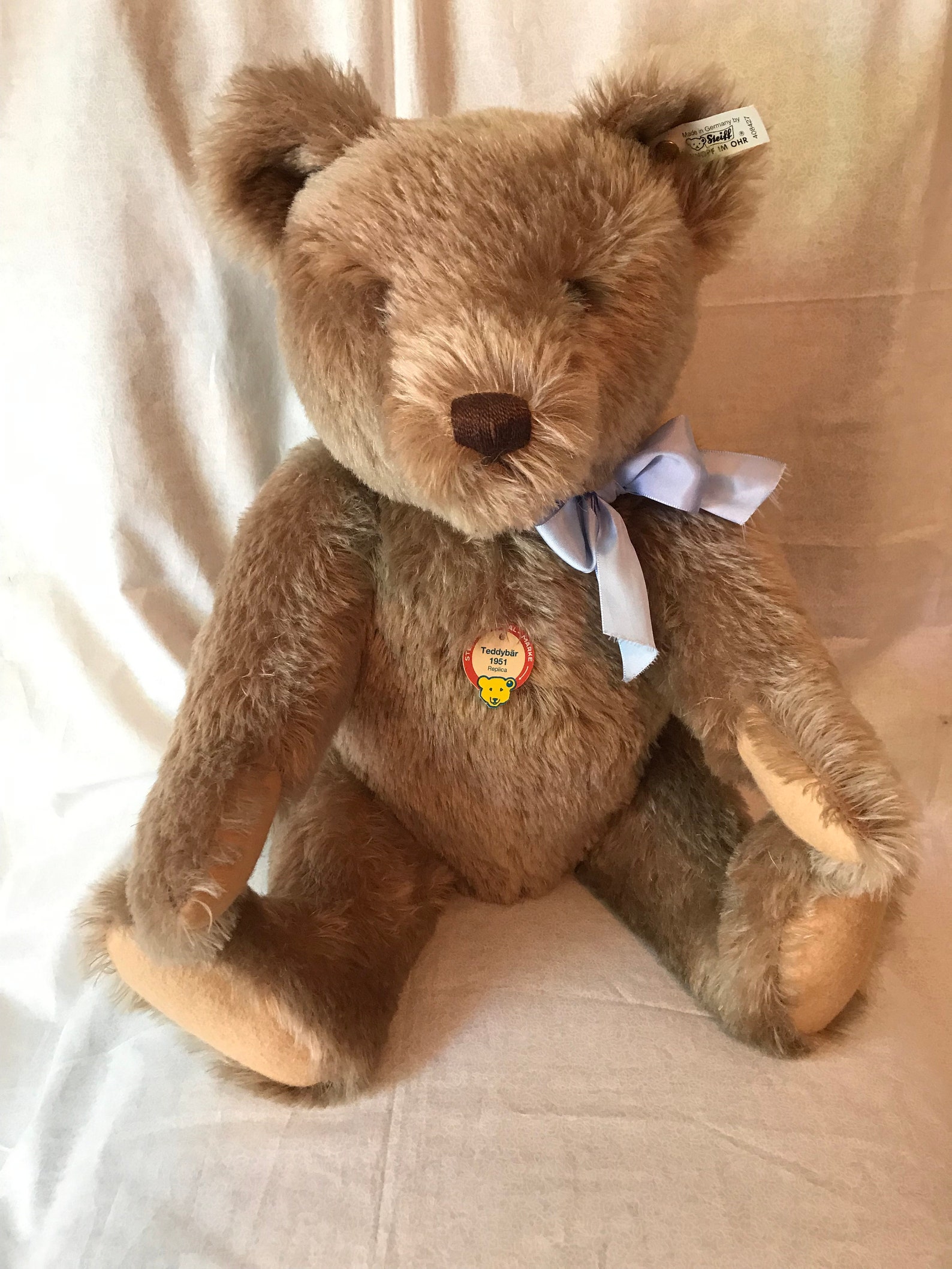 https://i.etsystatic.com/19959470/r/il/7781b2/1929290275/il_1588xN.1929290275_ah5y.jpg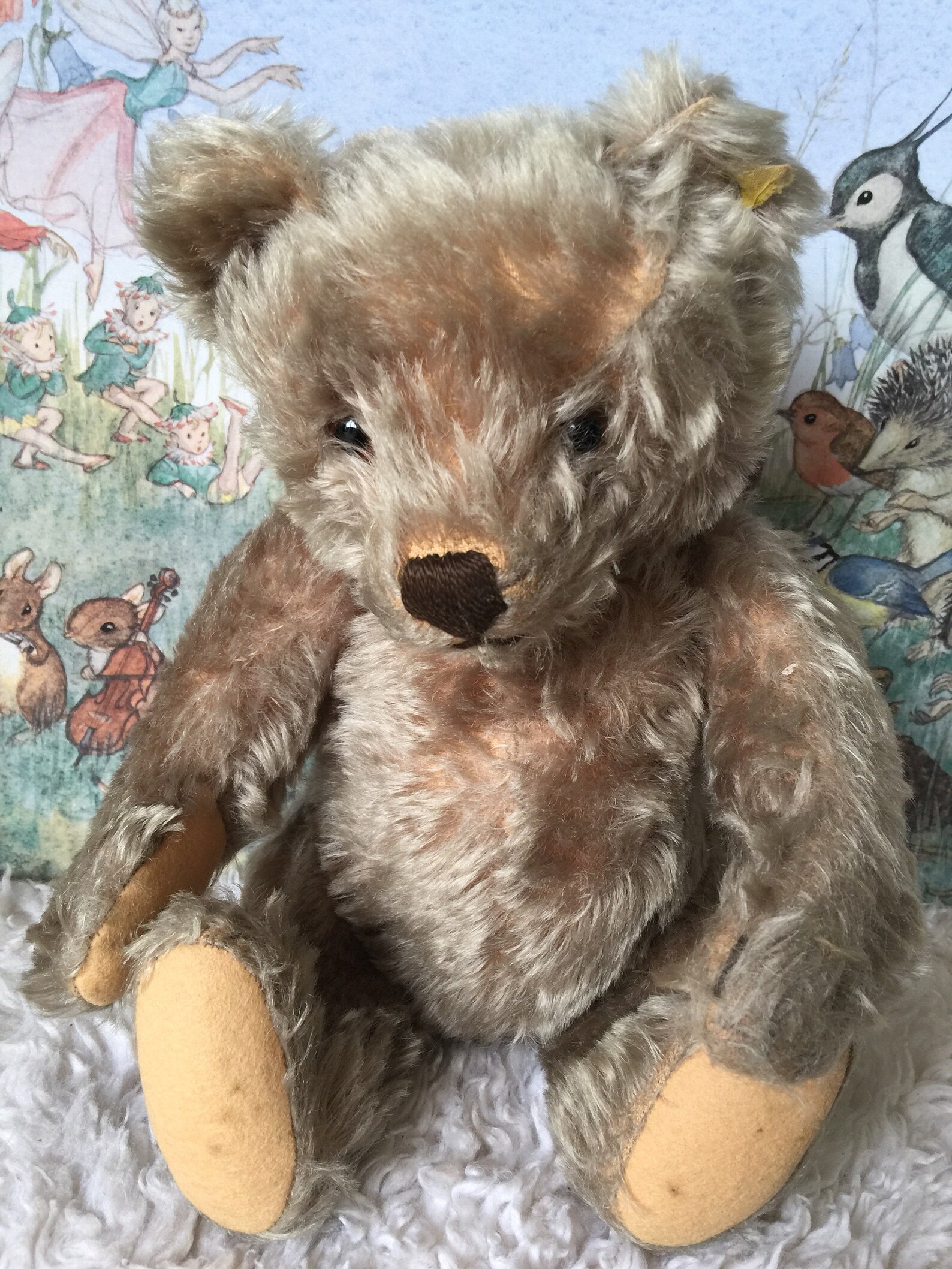 https://i.etsystatic.com/13764374/r/il/266284/1668238283/il_1588xN.1668238283_laap.jpg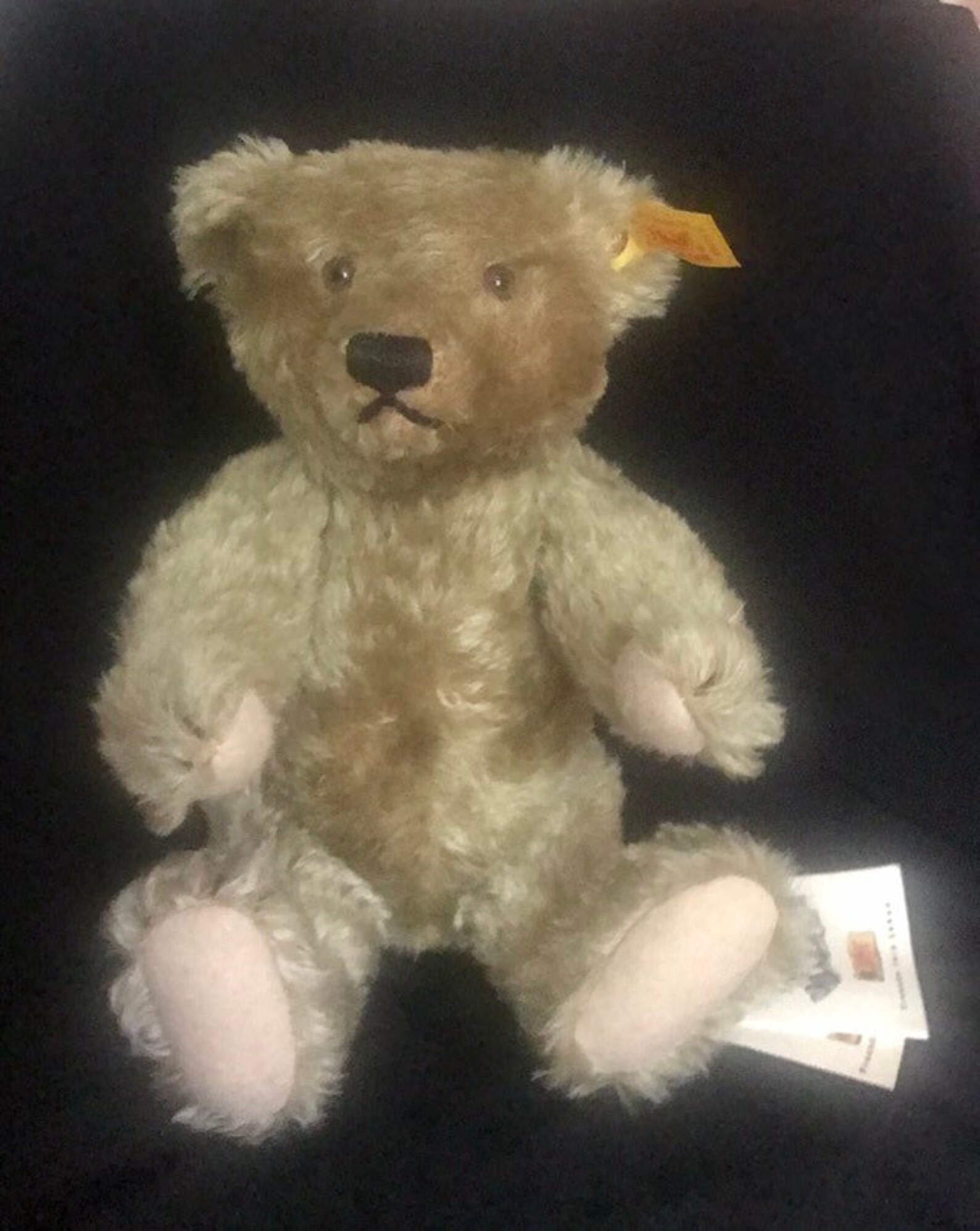 Classic 1920 Steiff bear 00713.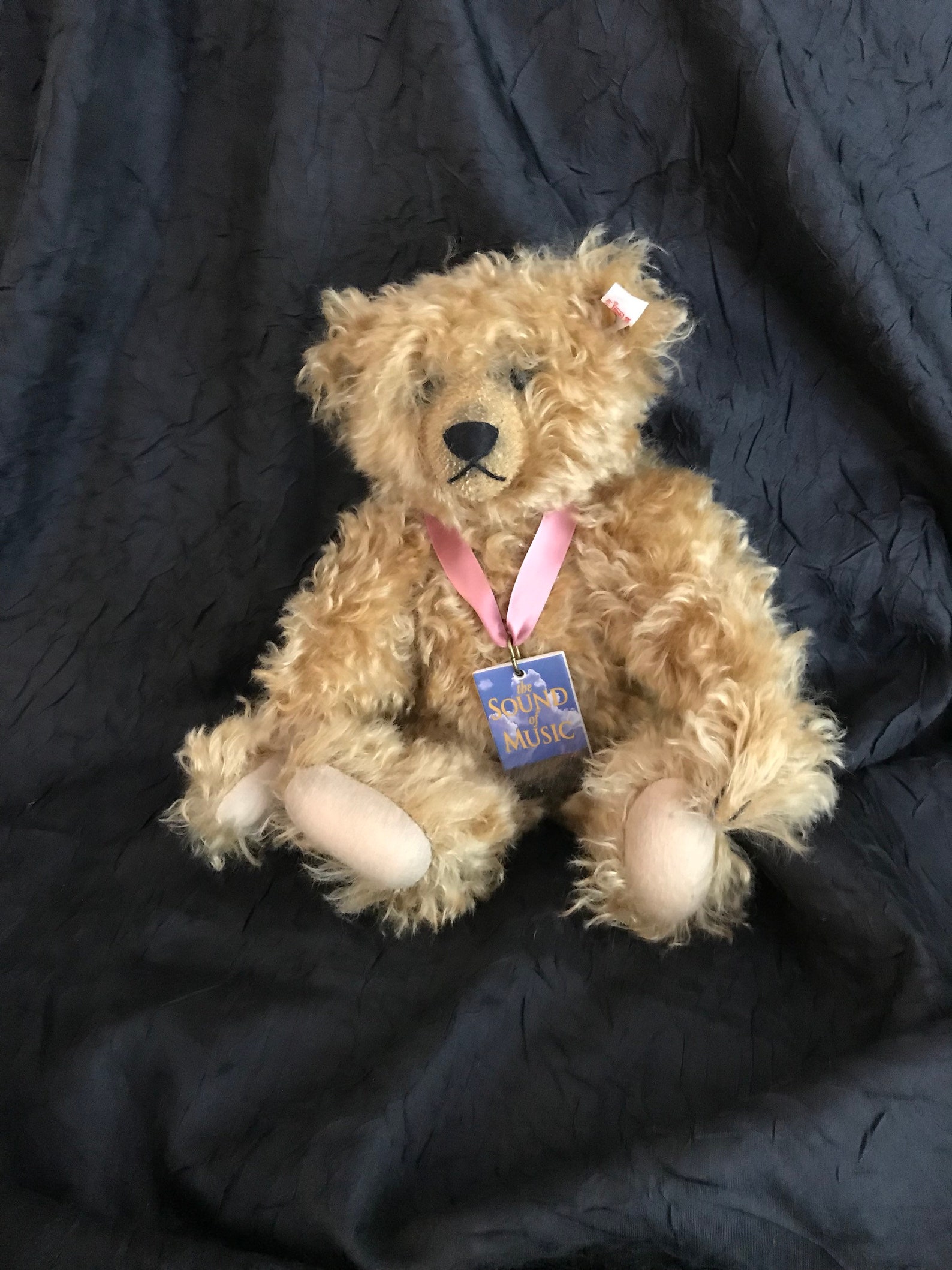 Steiff limited edition sound of music bear with music box.

Vintage Steiff Animals
Steiff made a lot more than just bears…I had a bird, a fish and a cat…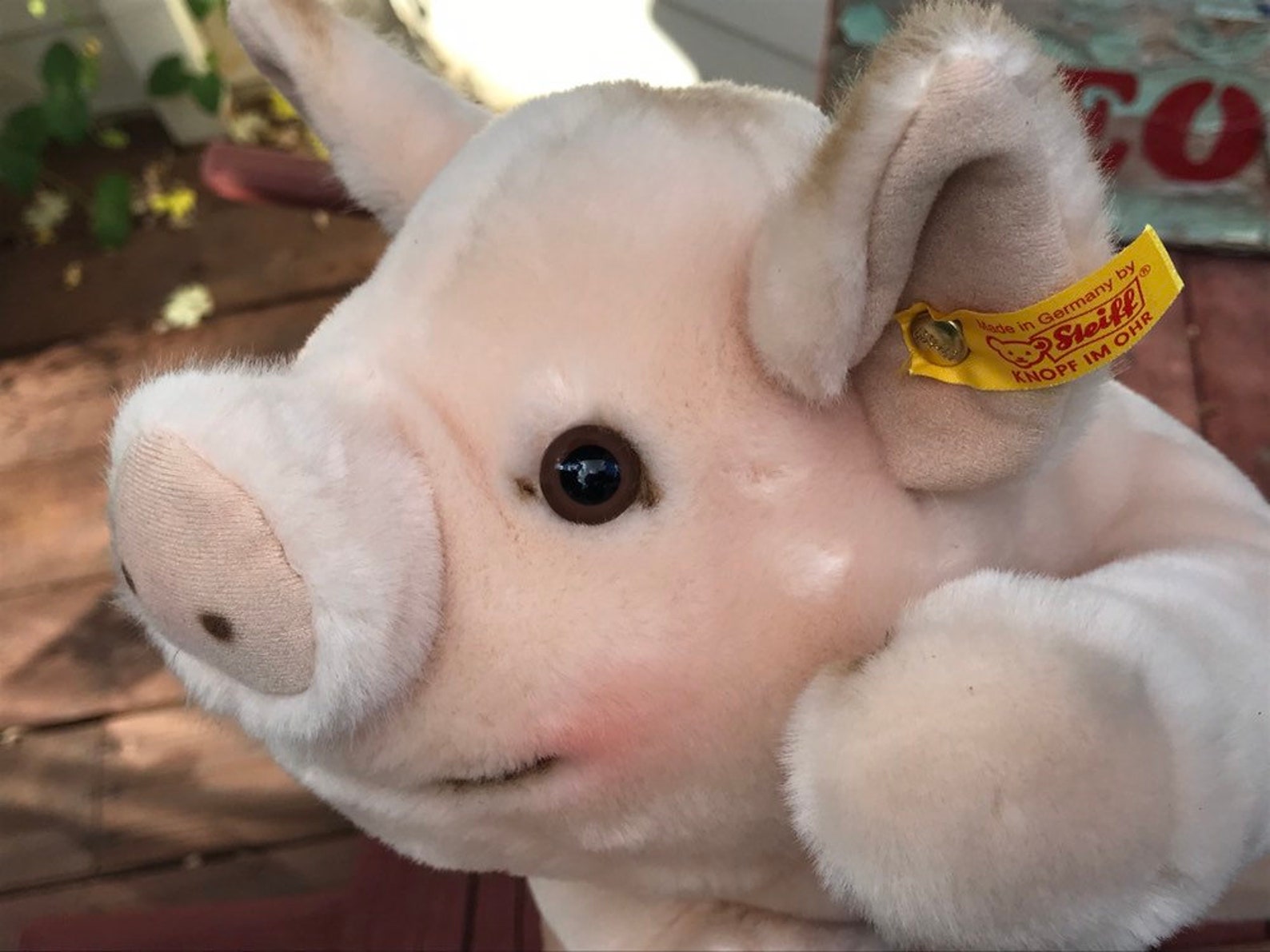 Steiff Original Plush Pig, Steiff Collectors Club Domestic Farm Animal, Made in Germany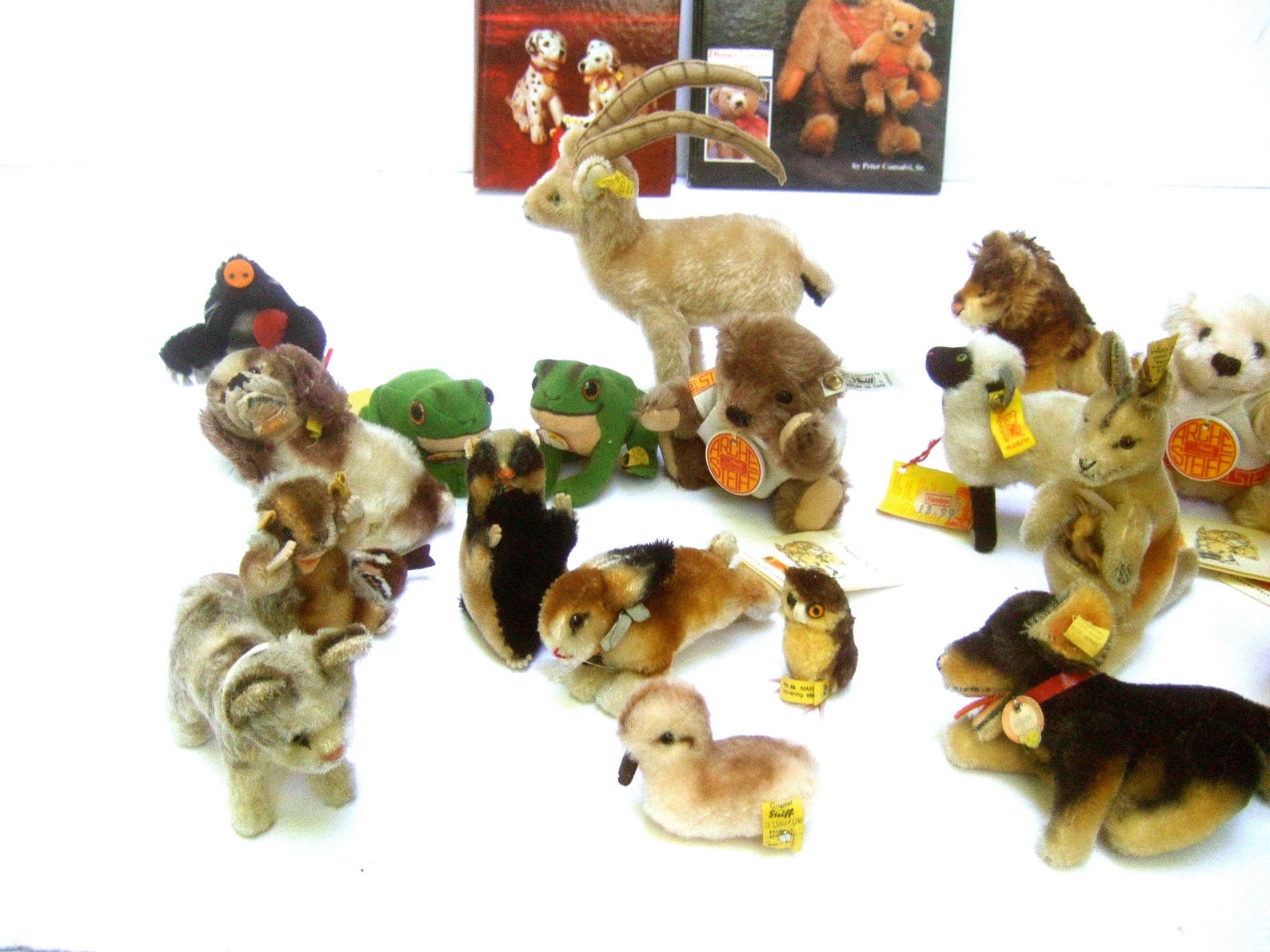 Charming Collection of 23 Small Steiff Animals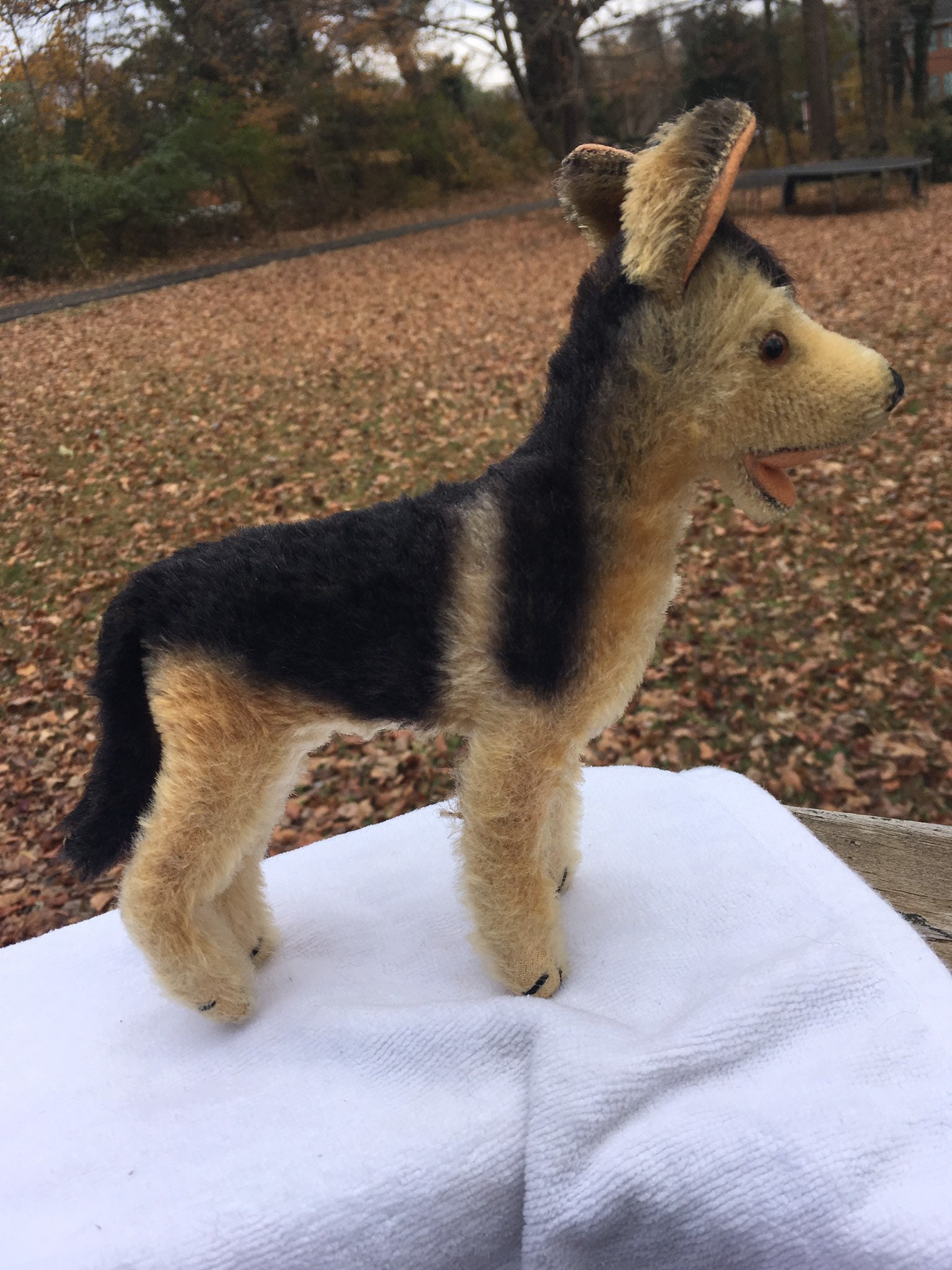 Vintage Steiff Arco German Shepherd Standing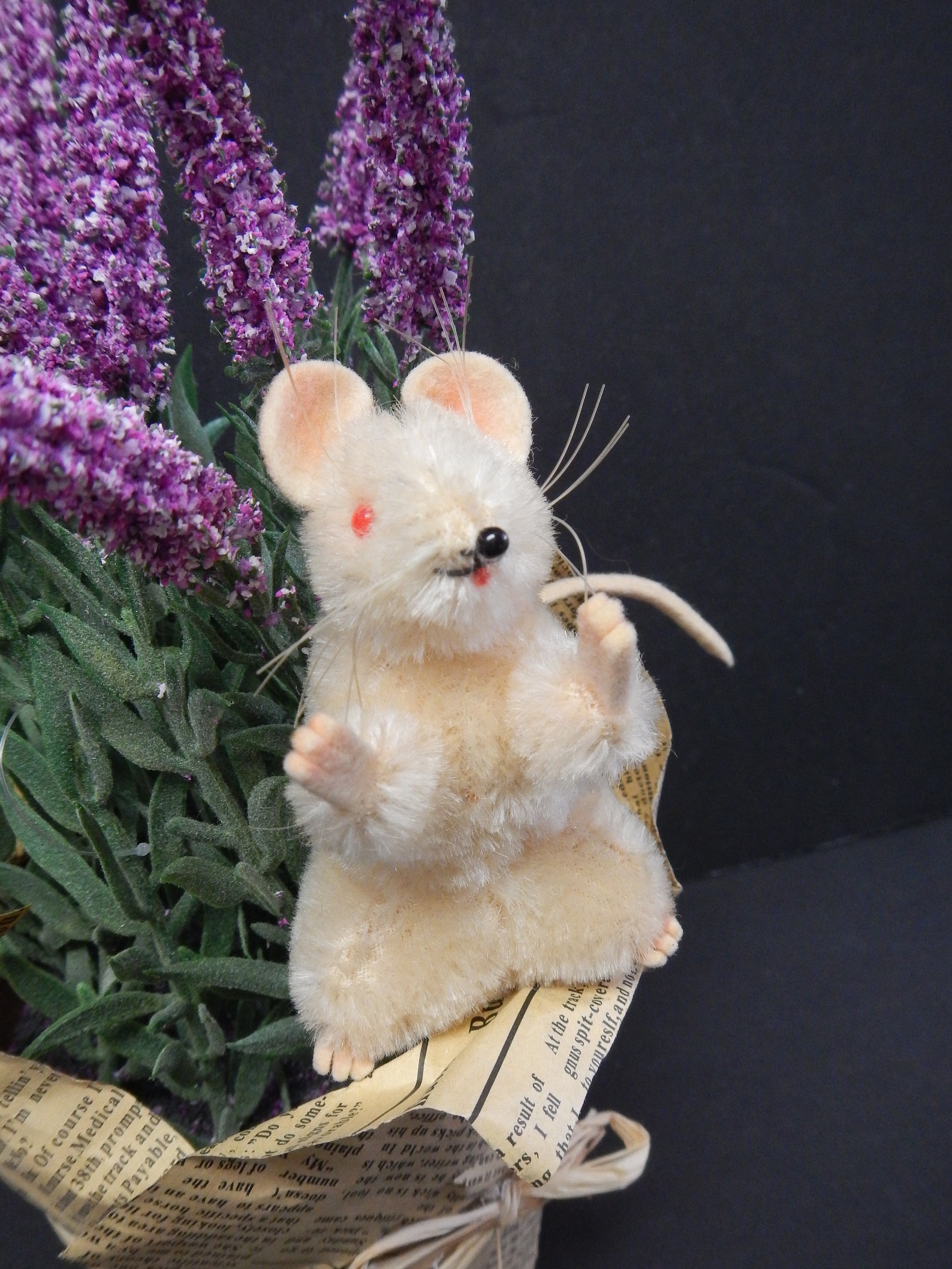 Steiff Pieps Mouse Mohair / Vintage 1950-60's/ Plush White / Red Eyes /1960s Bead Nose / Rare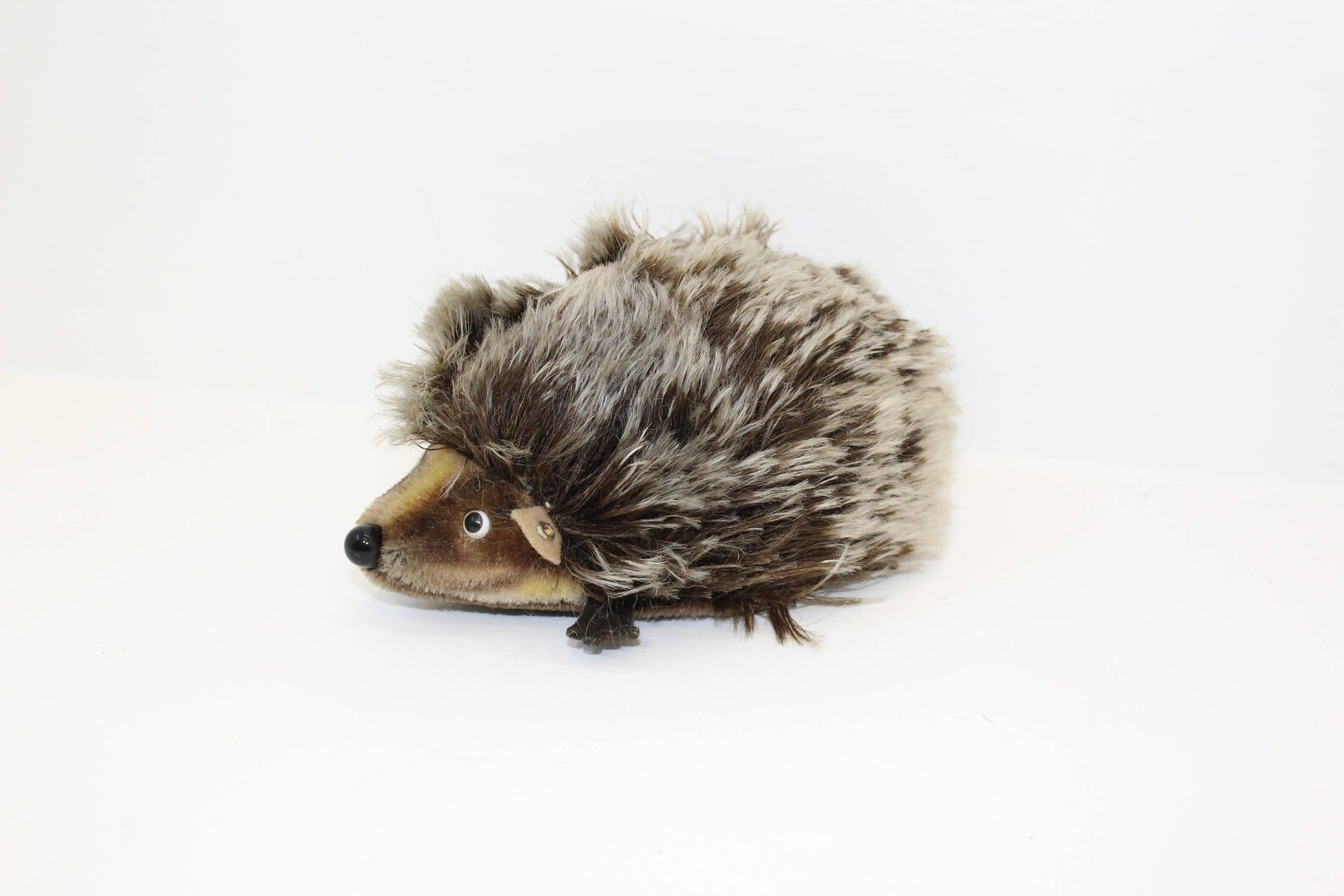 Vintage Steiff Joggi Hedgehog mohair brown German soft toy plush with button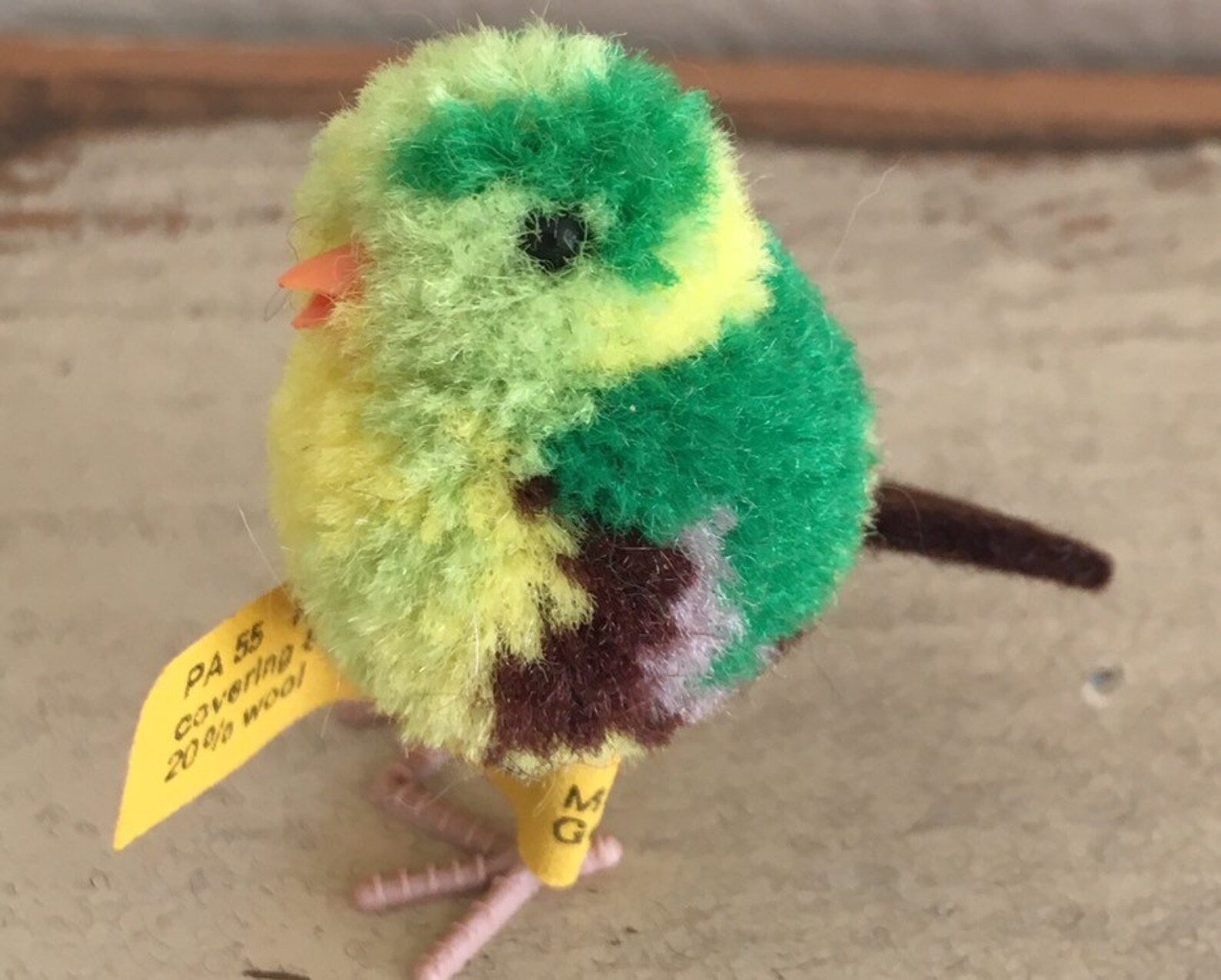 Steiff Minature Pom Pom Bird