The Romans first planted vines in Germany along the Moselle River and Rhine River Valleys to make fabulous wines thousands of years ago! Today, those wine regions are still producing white and red wines… Rieslings, Gewürztraminer, Grün Burgunder, Spätlese and more!
German Wine Gifts
For lovers of German wines, you can't go wrong with the gift of a nice bottle… but why not go the extra step and include something fun that will last long after the wine has been enjoyed? These German wine gifts vary in price from the stocking stuffer to the very special… there's something for everyone on your list. You can even order gift baskets for people IN Germany!
Vintage Map- Wine Regions of Germany
This beautiful 'Vintage' Map comes in several sizes and depicts the various wine regions of Germany. A fun and informative piece of art for a wine lover.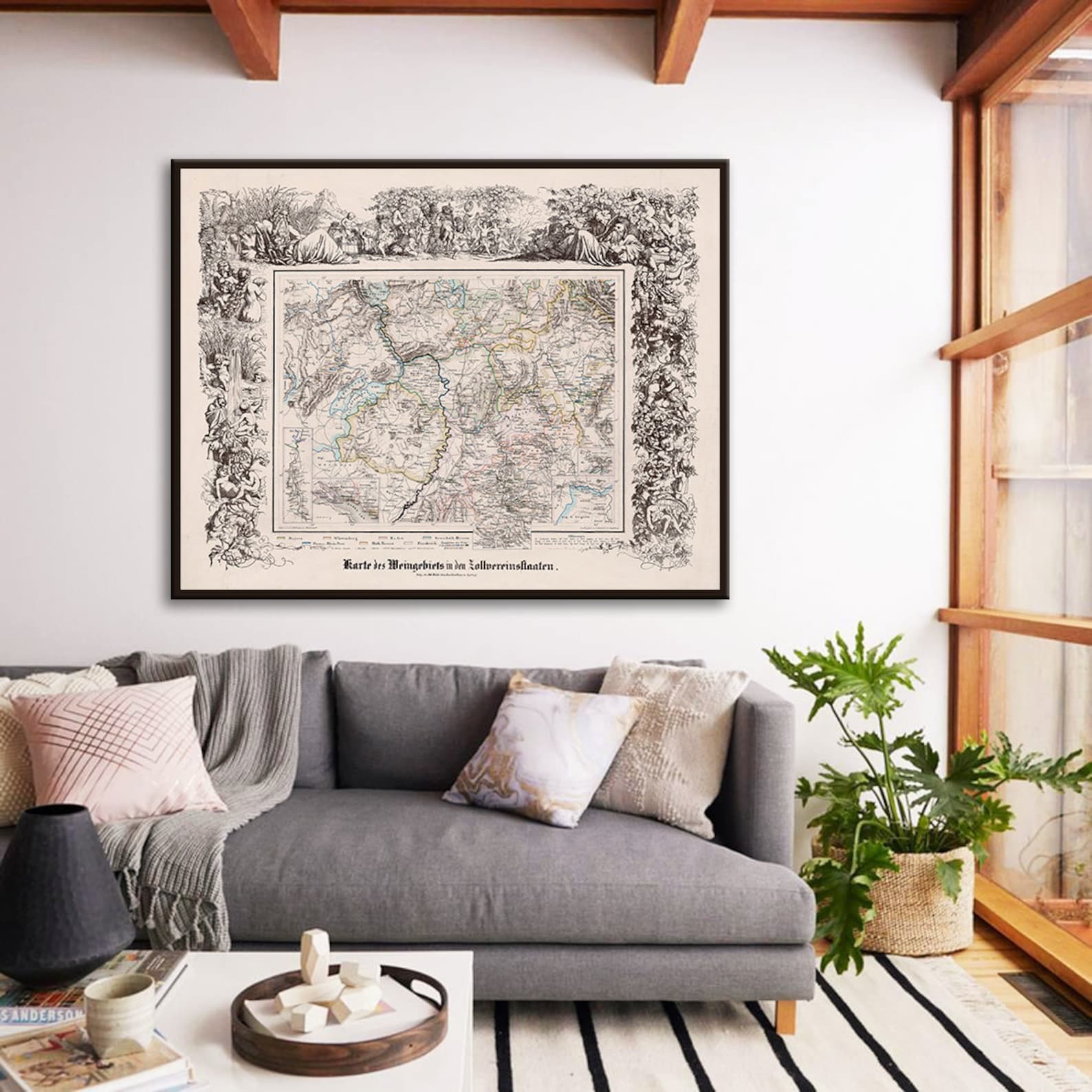 Wines of Germany, vintage German wine map art

Personalized Leather Wine Bag with Stag
This quality leather wine bag can be used for years to come. Include a bottle for the perfect gift for any wine lover.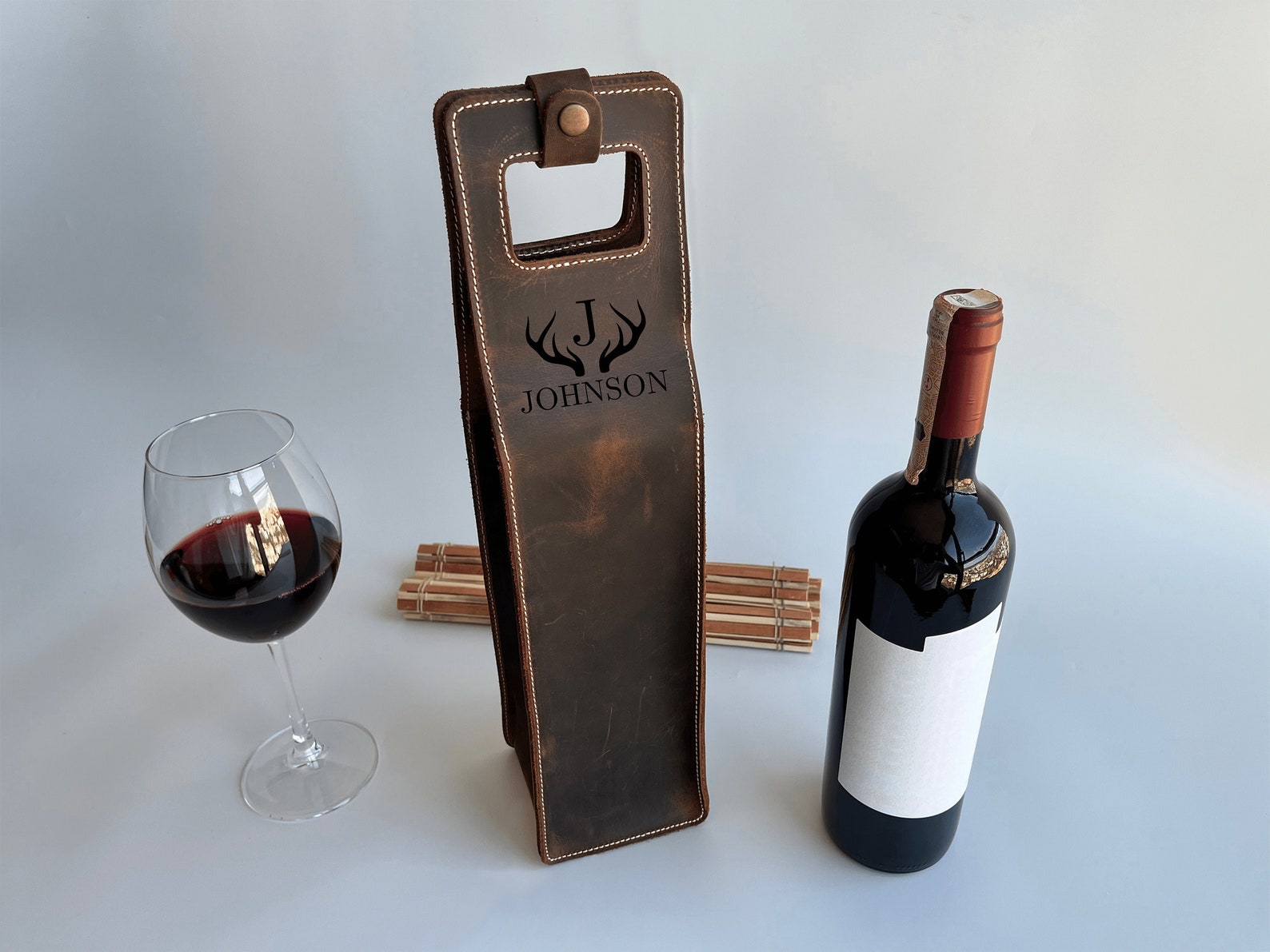 Genuine Leather Wine Case, Custom Leather Wine Bag

Wine Glasses
Just for fun, these stemless glasses are harder to tip over…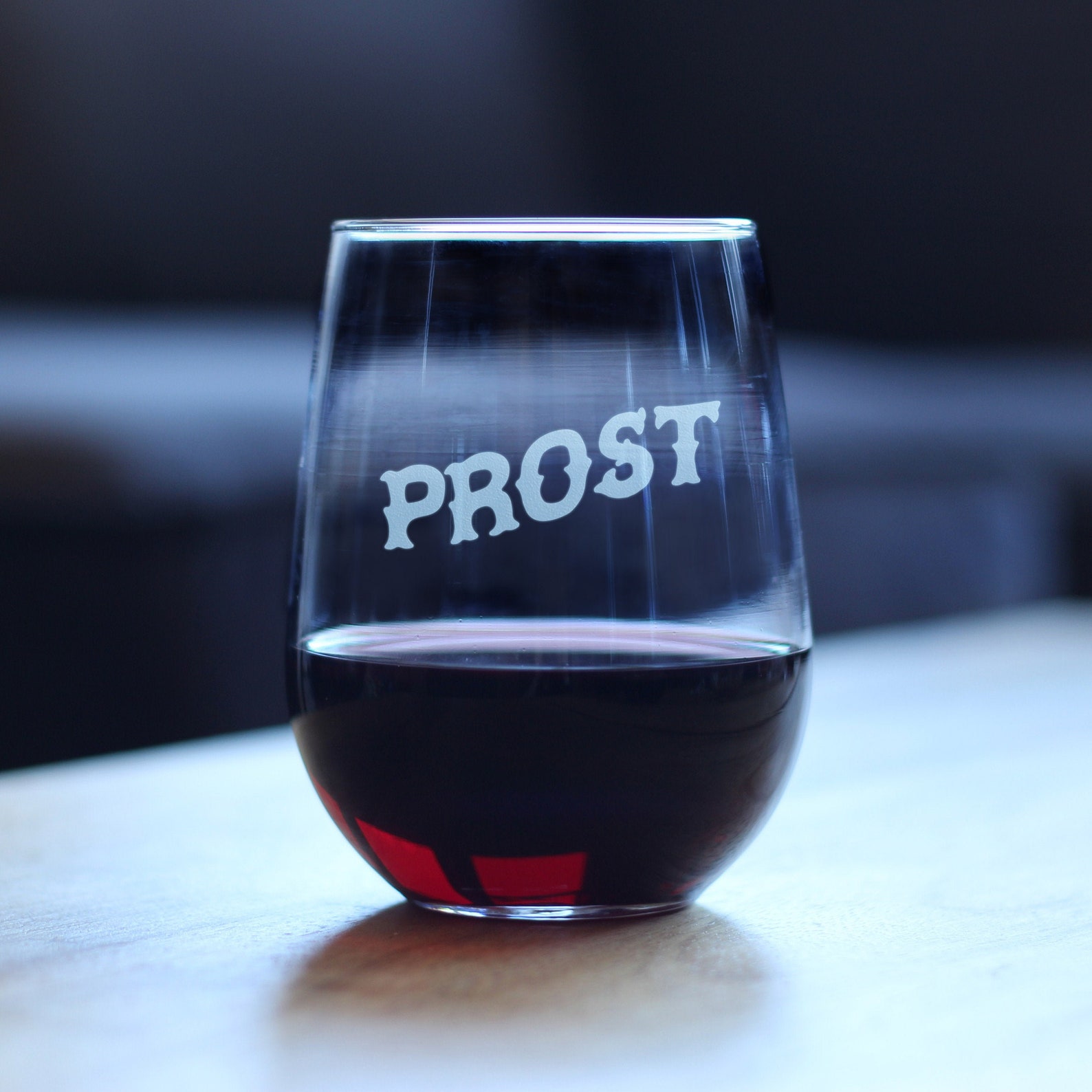 Prost – German Cheers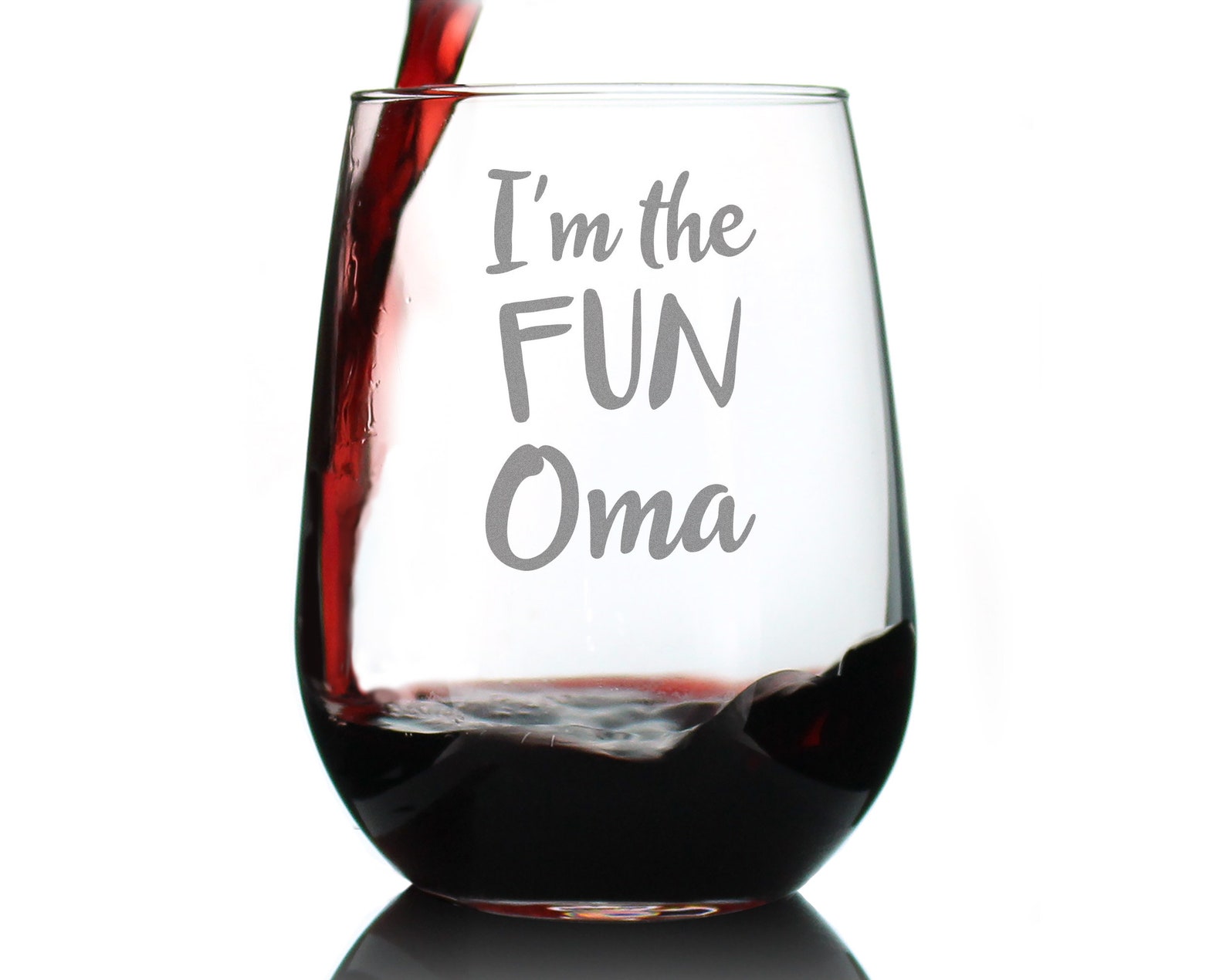 I'm the Fun Oma

Send Wine TO Germany!
Gift Baskets Overseas makes sending gifts to Germany EASY. They have a huge selection of baskets filled with wine and other treats.
$8 off Your First Order with the code HOLIDAYS23
SOPHISTICATED WINE DUET TO GERMANYGift Baskets Overseas
Wine Tasting Journal
This leather covered journal has plenty of room for tasting notes, and even space for the label. Narrow enough to slip it into your travel bag …or keep it at home on the bar for tastings.
Wine Enthusiast Bonded Leather Wine Tasting Journal – Guided Notebook with Description Sections – Wine Log for Impressions, Tracking, Pairing (155pgs)

Römer Wine Glasses
These special Green Stemmed Wine Glasses date back to the time of the Romans!
Compatible with Luminarc German Roemer

Holiday Wines
Bottles of German wine are always appreciated! Wine.com has a large selection of wines that you can ship directly to you.
Save $20 off of your $200 order with coupon code 20DECAF
Dr. Loosen Wehlener Sonnenuhr Alte Reben Riesling Grosses Gewachs 2020 Riesling from Mosel, GermanyWine.com
Reinhold Haart Goldtropfchen Riesling Spatlese 2011 Riesling from Mosel, GermanyWine.com
Domane Serrig Riesling Grosse Lage 2020 Riesling from GermanyWine.com
Rainer Schnaitmann Simonroth Lemberger 2019 Blaufrankisch from GermanyWine.com
Zwilling PRÉDICAT Wine Decanter
Perfect for aerating and serving. Holds a 750ml bottle of wine.
ZWILLING PRÉDICAT GLASSWARE 25.5-oz, DecanterZwilling
Wine Regions Puzzle
Fun for everyone in the family… even the non-wine drinkers.
Germany Wine | 1,000 Piece Jigsaw PuzzlePuzzledly
Wines and Wineries of Germany
A little armchair travel to prepare for a real adventure in Germany. This book describes the wine regions, as well as the great wine producers…large and small… in Germany.
Wines of Germany 2024 (Guides to Wines and Top Vineyards Book 15)

Wine Opening Essentials
And you need to get them open. Quality tools from Zwilling will be very appreciated because they will last a lifetime. Openers, a Vacuum Sealer, and naturally, an Aerator.
ZWILLING ENFINIGY Electric Wine OpenerZwilling
ZWILLING SOMMELIER ACCESSORIES 4-pc, 4-pc Sommelier 18/10 Stainless Steel Wine Tool SetZwilling
ZWILLING SOMMELIER ACCESSORIES Wine Vacuum PumpZwilling
ZWILLING SOMMELIER ACCESSORIES Decanter / Wine Aerator / Pourer and StopperZwilling
 Temperature
Serve your wine at the right temperature
WMF Clever&More Clip-Weinthermometer analog, Cromargan Edelstahl, Schnelle Kontrolle, Thermometer für Rotwein Weißwein Rosé Sekt ChampagnerAMAZON.DE
PRIMØ germany® Weinkühler mit Deckel I Sektkühler I FlaschenkühlerAMAZON.DE
WMF Manhattan Wine Cooler W068396990

Contemporary Map- Wine Regions of Germany
Colorful and informative map that makes great decor for any wine lover.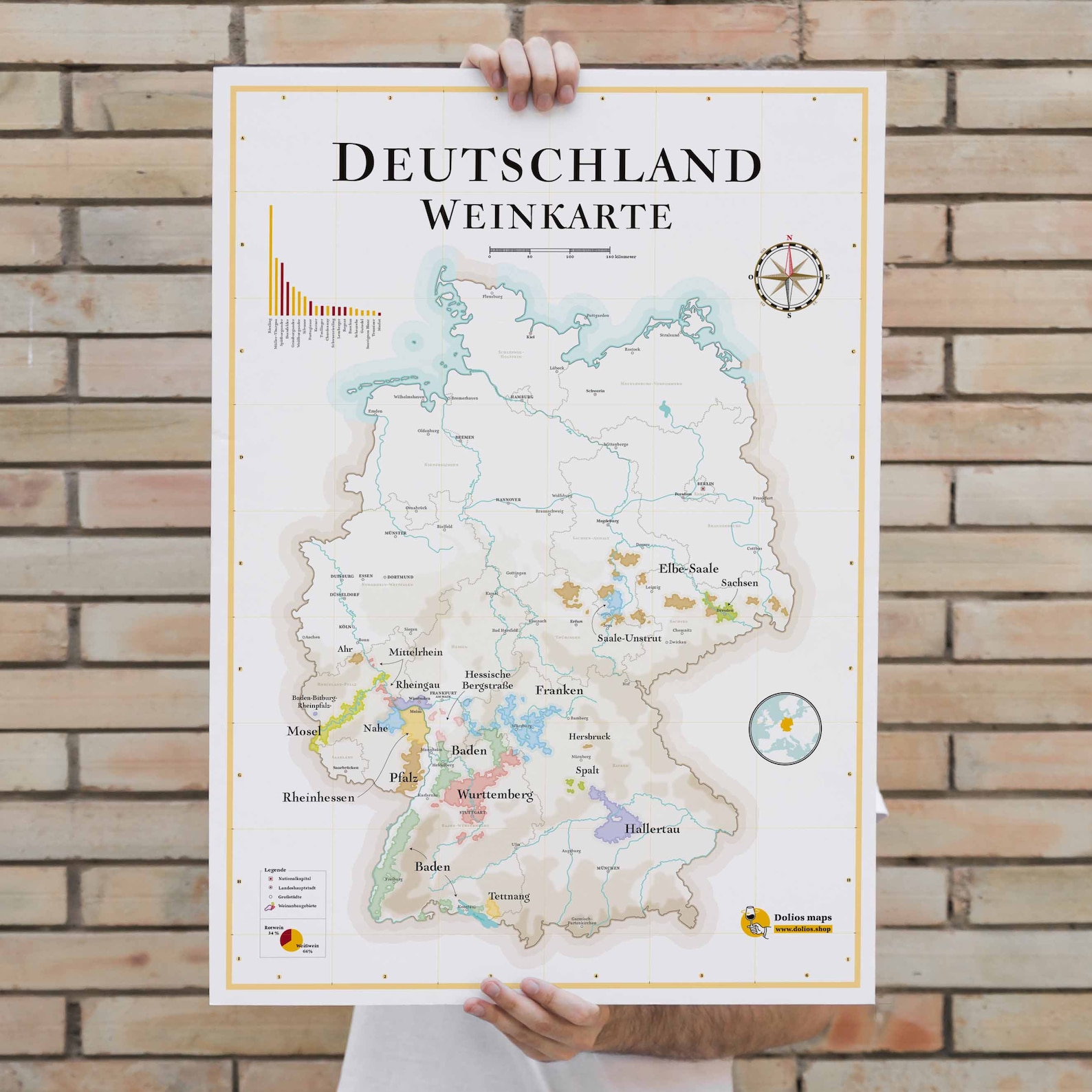 Wine Map of Germany – Gift Idea for wine lovers

For the Wine Cellar…
Biergarten in Summer, Wine cellar the rest of the year…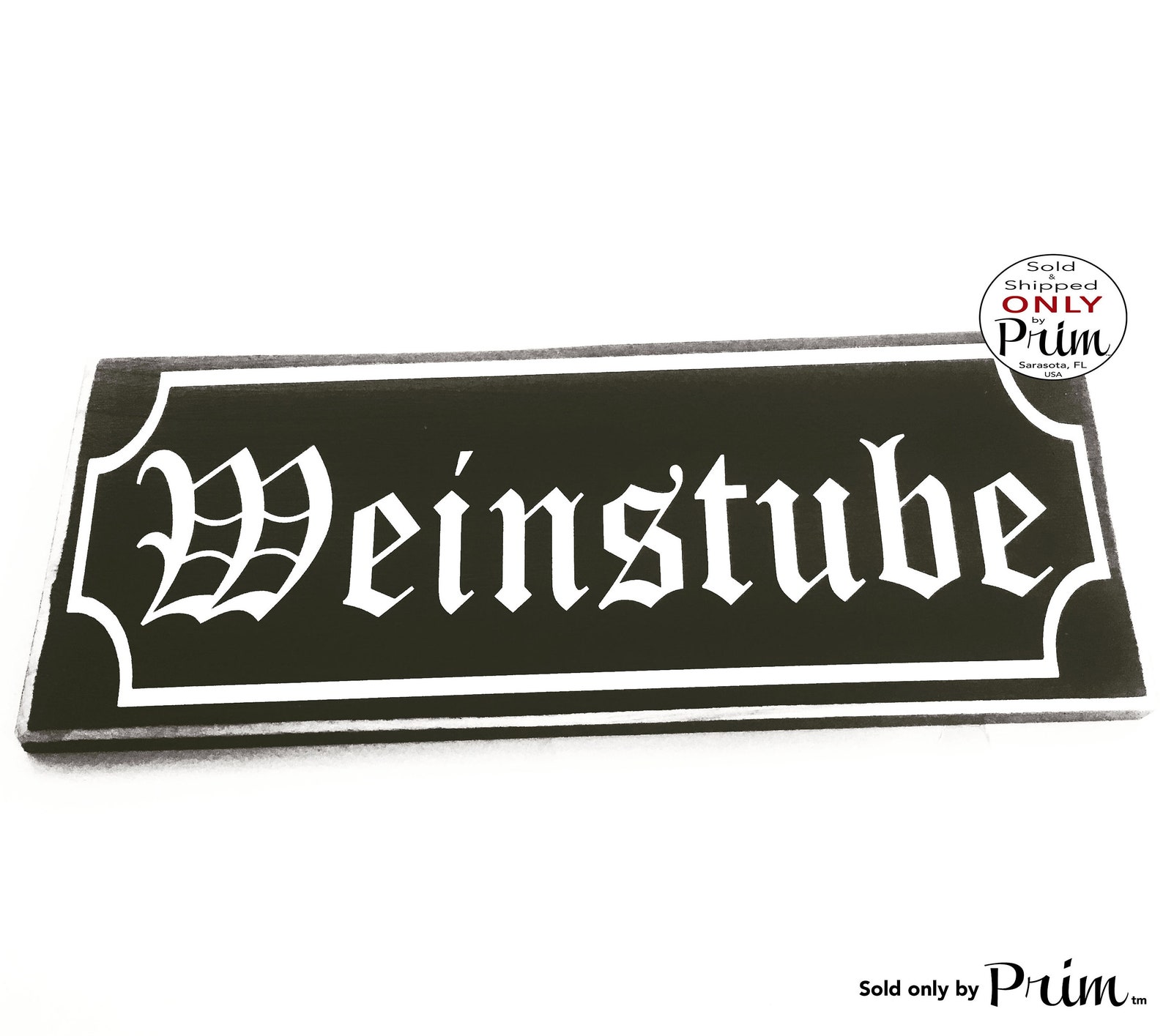 14×6 Weinstube Custom Wood Sign | Wine Bar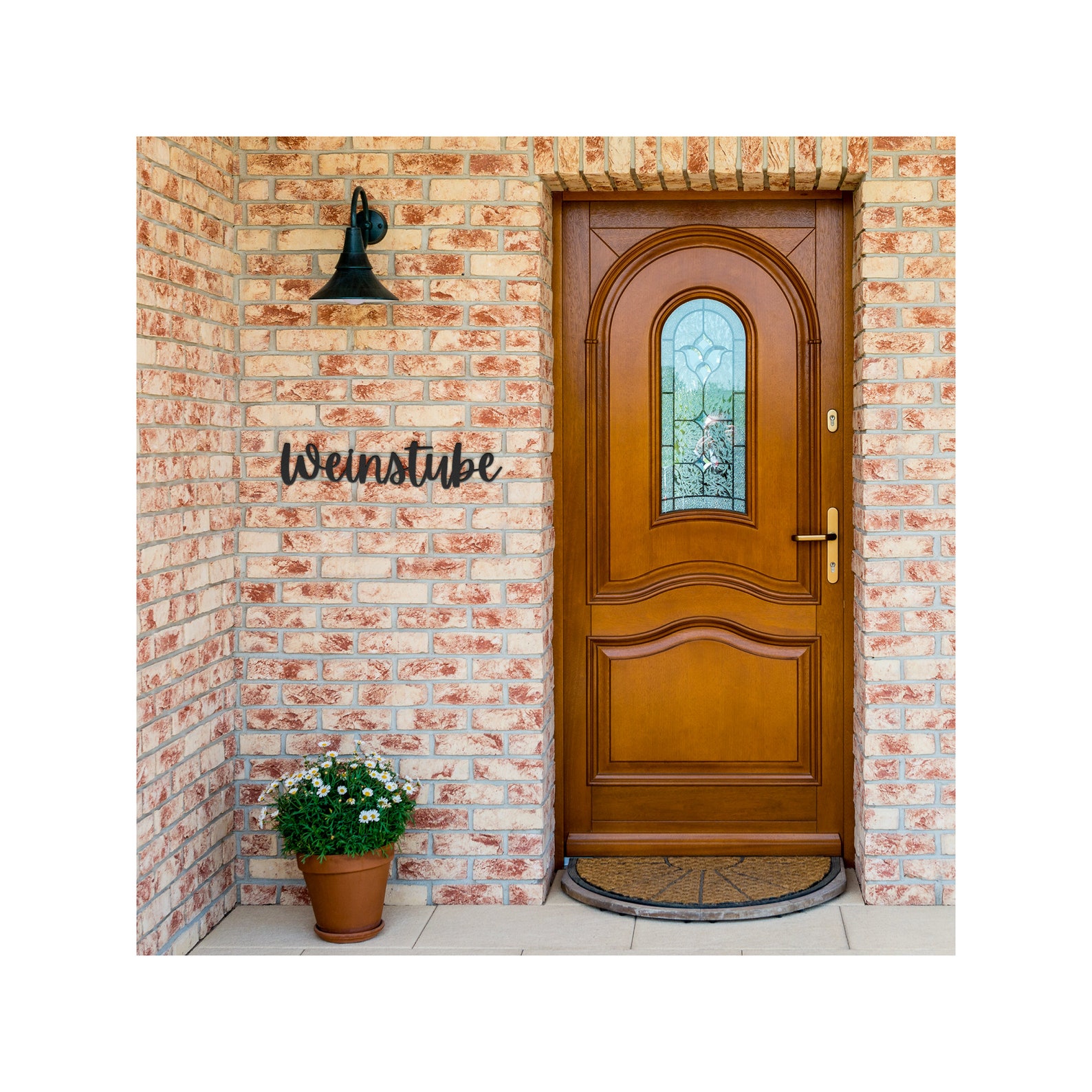 Weinstube Sign, Wine Bar Metal Sign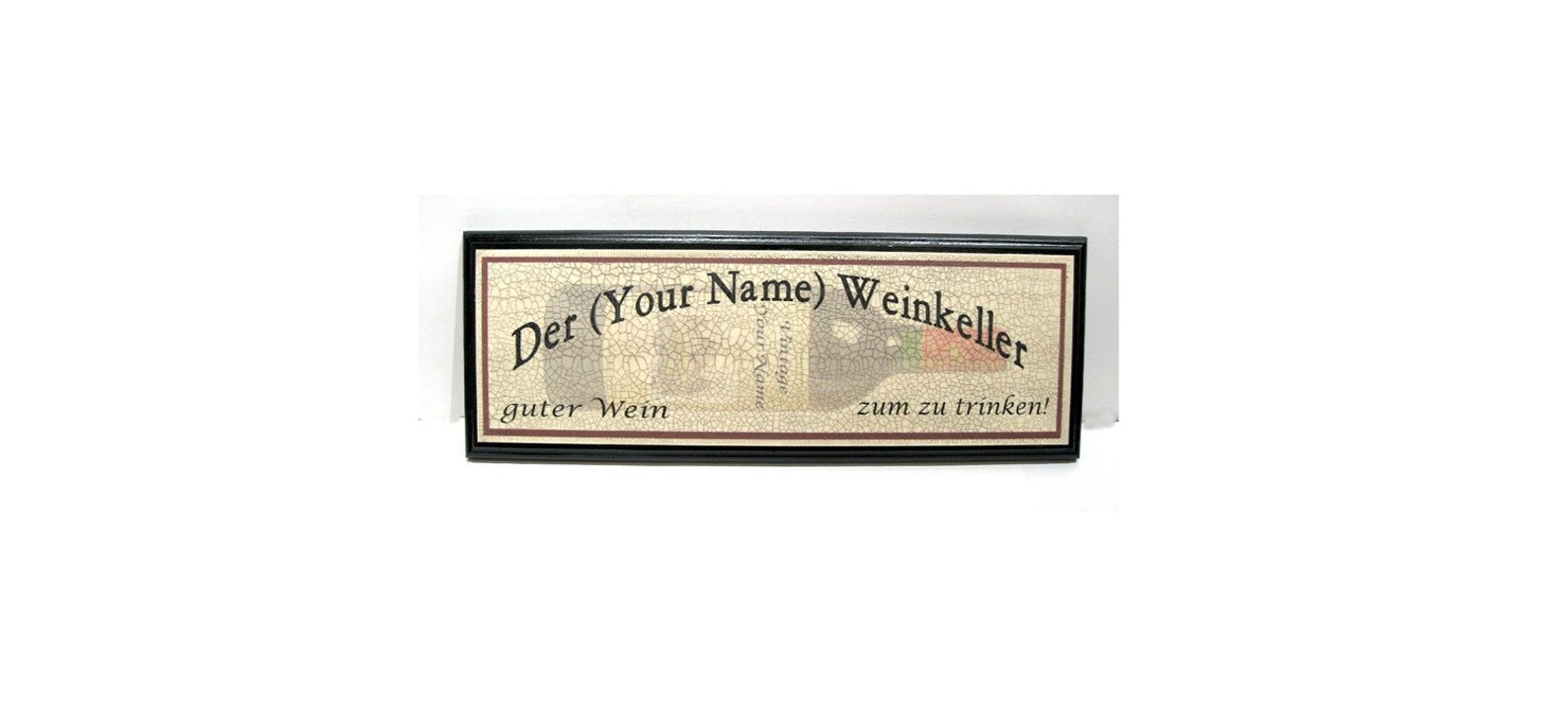 Personalized German Wine Cellar Sign

German Wine Charms
Never lose track of your glass again! What a cute stocking stuffer!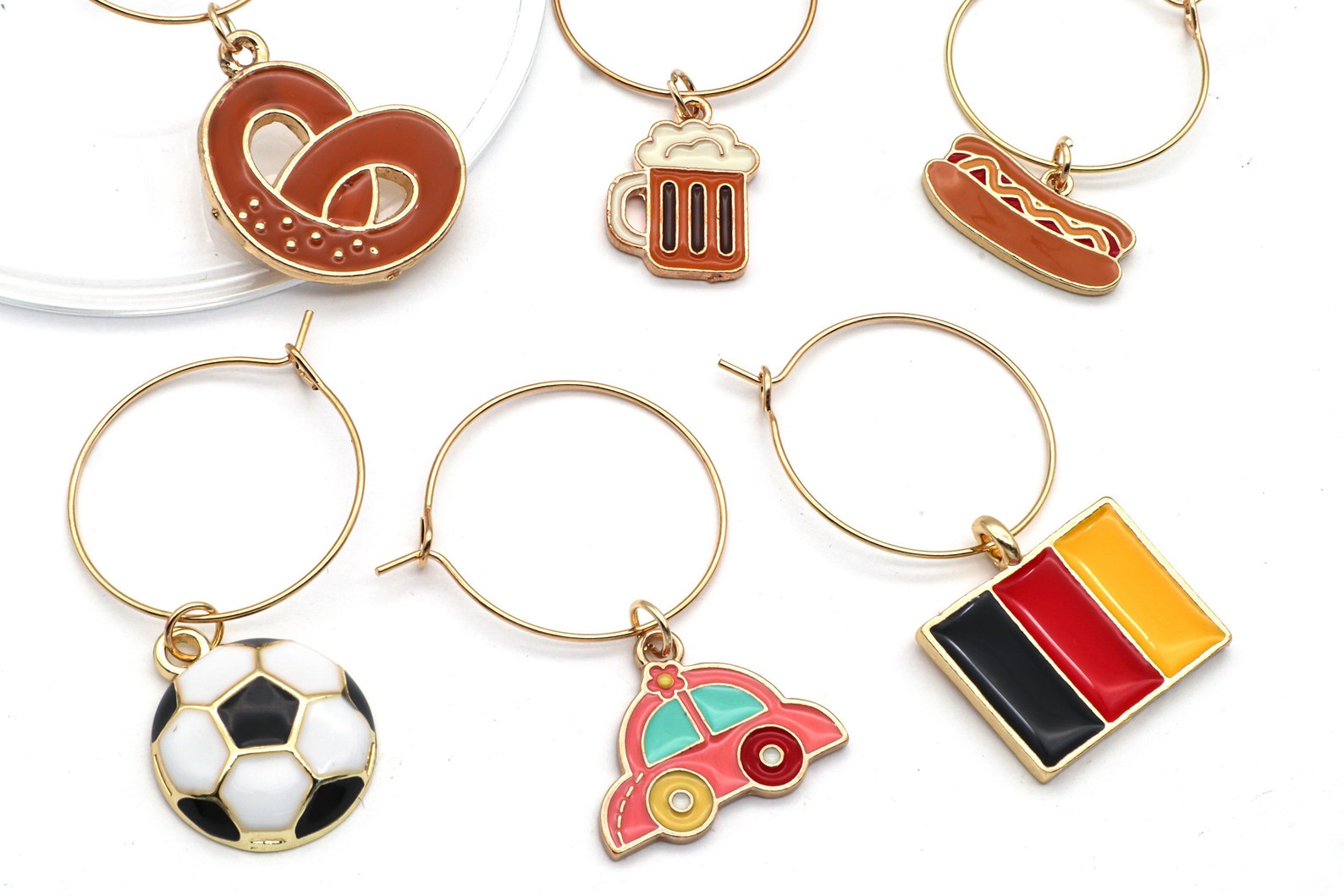 Germany Wine Glass Charms, German Gifts, Gift for Germans, Germany Themed Gifts, Set of 6 in Gift Box

Fill a Wine Tree
The Raunächte (Time between the Years), also known as the 12 Days between Christmas and New Year are tough… make it sweeter with 12 mini bottle tree. (Wine not included)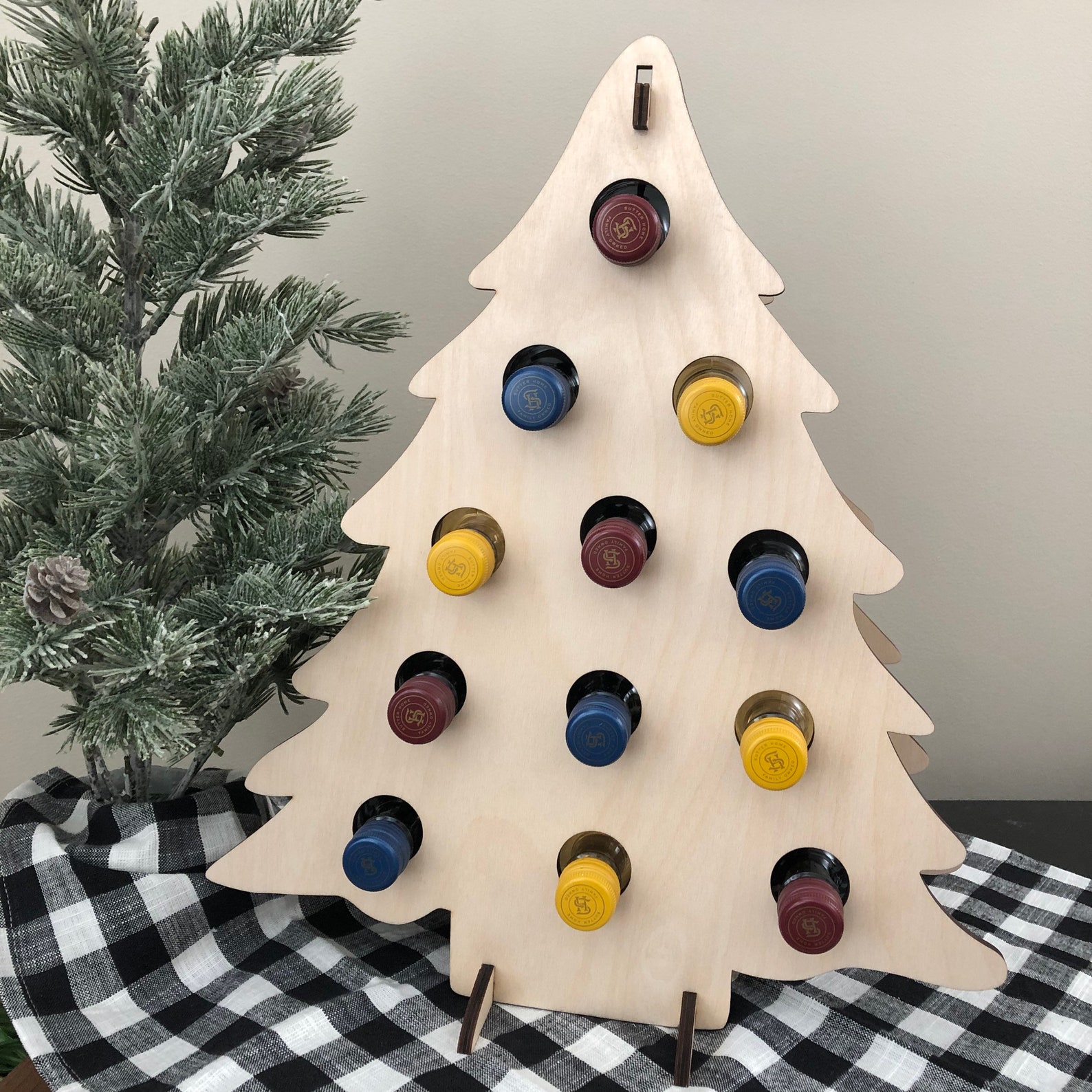 12 Days of Christmas -WIne Countdown Calendar

 Make the Bottle of Wine Special!
These adorable bottle covers make any bottle of wine extra welcome!
2pcs Christmas Wine Bottle Coverwedish Gnome Toppers for Xmas Party Holiday Home Dining Table Decorations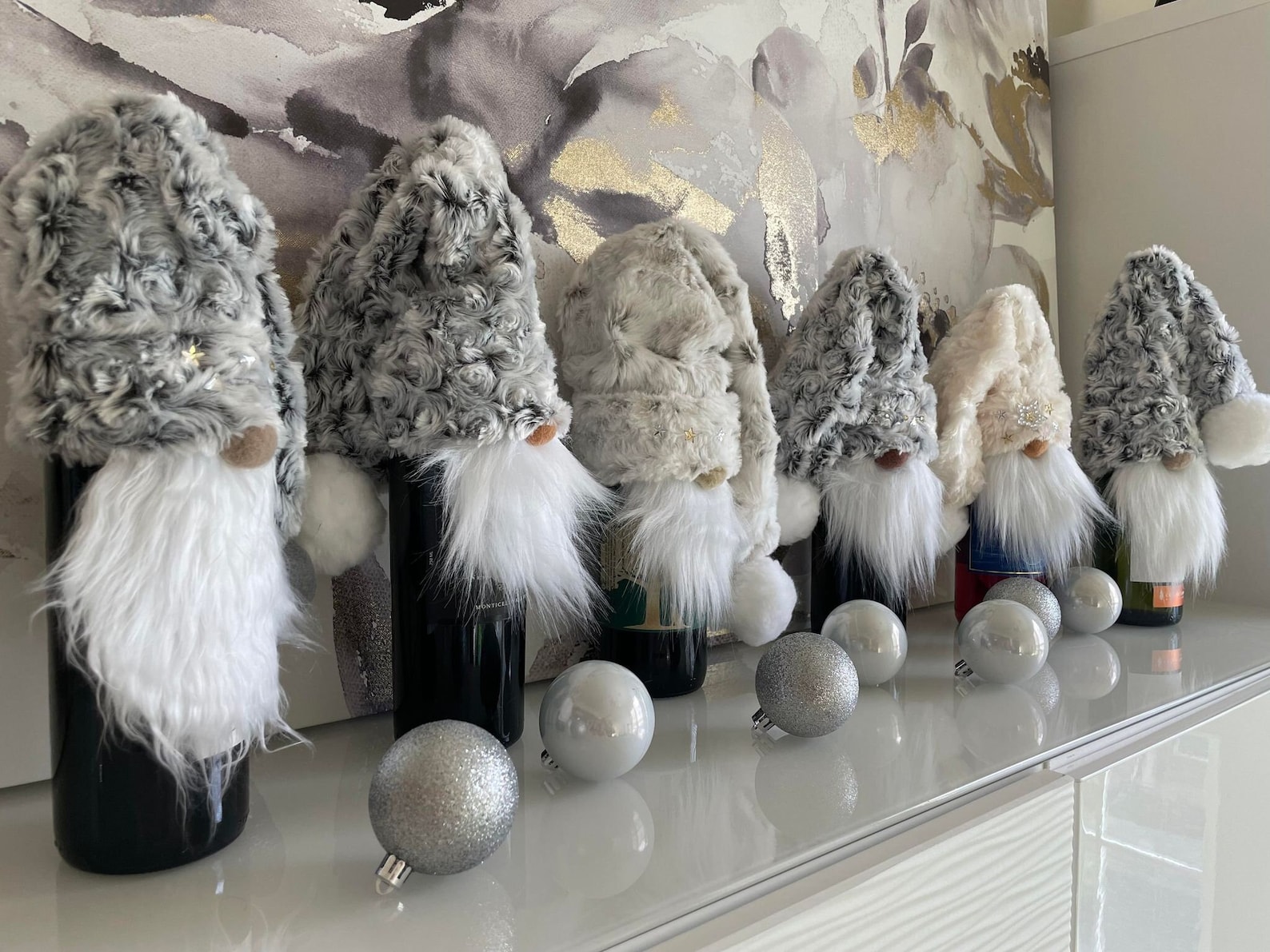 Luxury 18" Christmas Furry Gnome or Santa Claus Wine Bottle Cover/Topper

Vintage Wine Labels
Great for collectors! This amazing lot of 547 labels covers wines from the 1930s to the 1980s!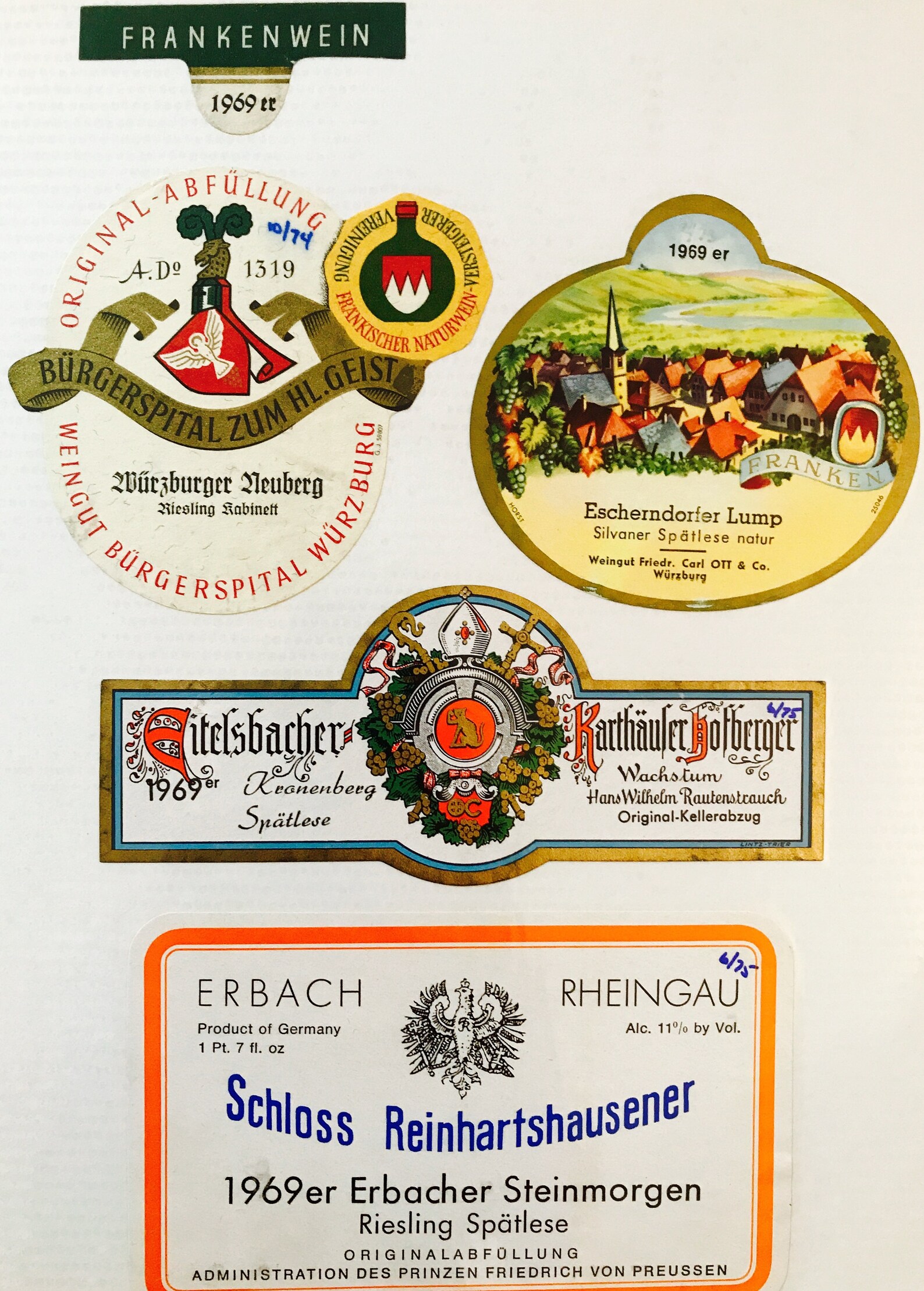 German WINE LABELS – Three Albums, 547 labels

Wine of the Month Club
The Standard – Wine Club (Monthly) By "He Wines, She DinesCrateJoy!
International Wine of the Month ClubCrateJoy