Sometimes, it's very hard to be good.
Sometimes, it's just easier to be bad….
For those people who have a little trouble keeping to the bright side, a Krampus Advent Calendar… or should I say, Krampus BADvent Calendar… might just be the perfect way to handle the joyous Christmas Season. Instead of sweetness and light, doors open to reveal the darker creatures of Winter.
And best of all, there are a several to choose from!
If there's someone who just likes their Christmas Magic to have more of an older magic, these  Calendars will be the perfect gift.
(Looking for MORE Krampus Gifts? Check out the collection here)
Krampus Advent Calendar
Looks like Krampus already caught a bad boy up in his basket! This traditional paper calendar includes the usual 24 numbered doors, but behind each one is a scary surprise…. the creepy Christmas Creatures from across Europe! On the back you'll find a description of each one.
This popular  calendar will introduce you to a whole new set of fears….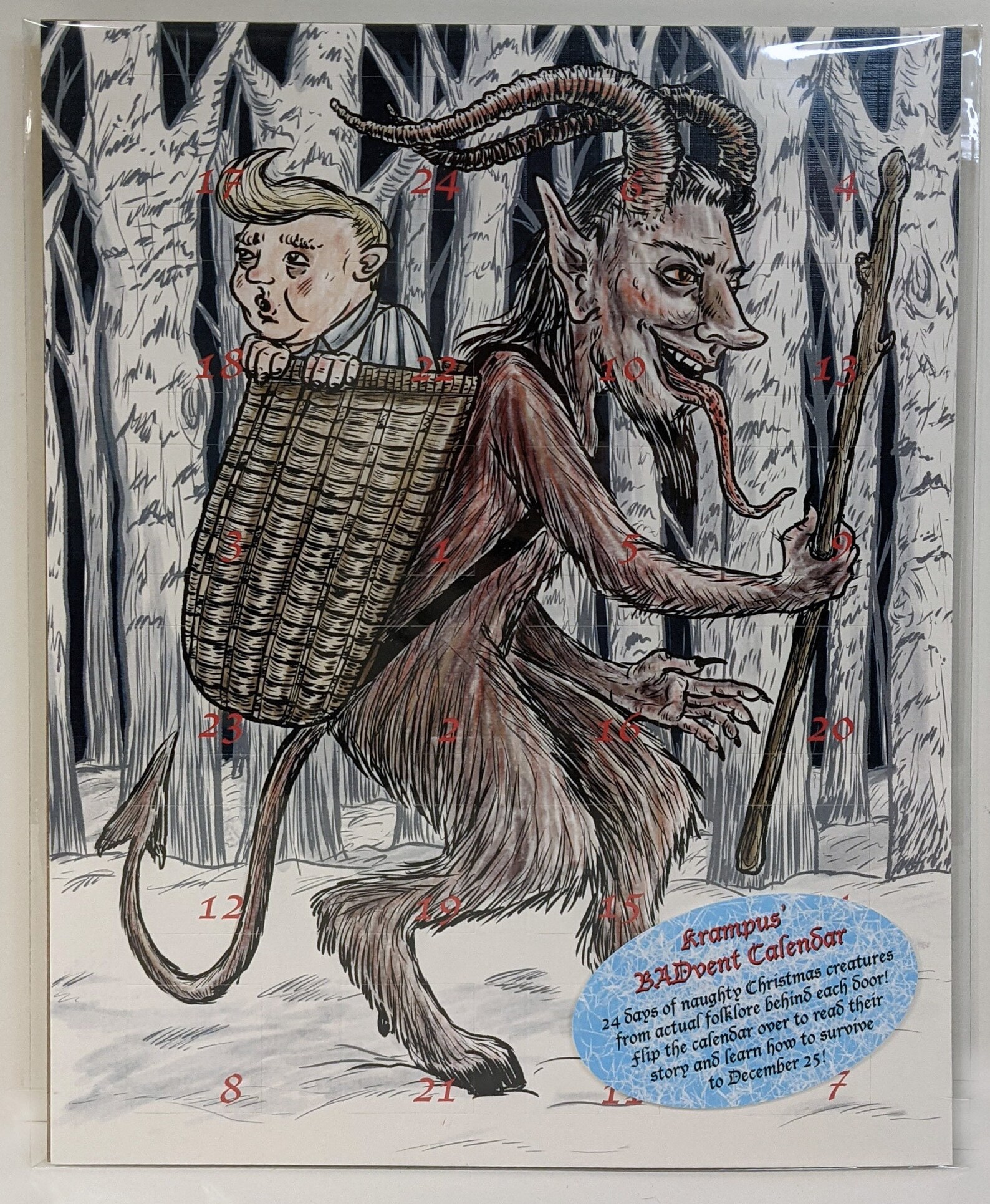 BADvent Calendar: A Krampus and Creepy Christmas Creatures Advent Countdown

 Yuletide Monsters Advent Calendar
The doors of the black and white Krampus Advent calendar hide Yuletide monsters from beyond Pagan Europe…Krampus, of course, and Frau Perchta (the Belly Slitter), but also cryptids from the around the world like Chupacabra. The block print art style is absolutely amazing.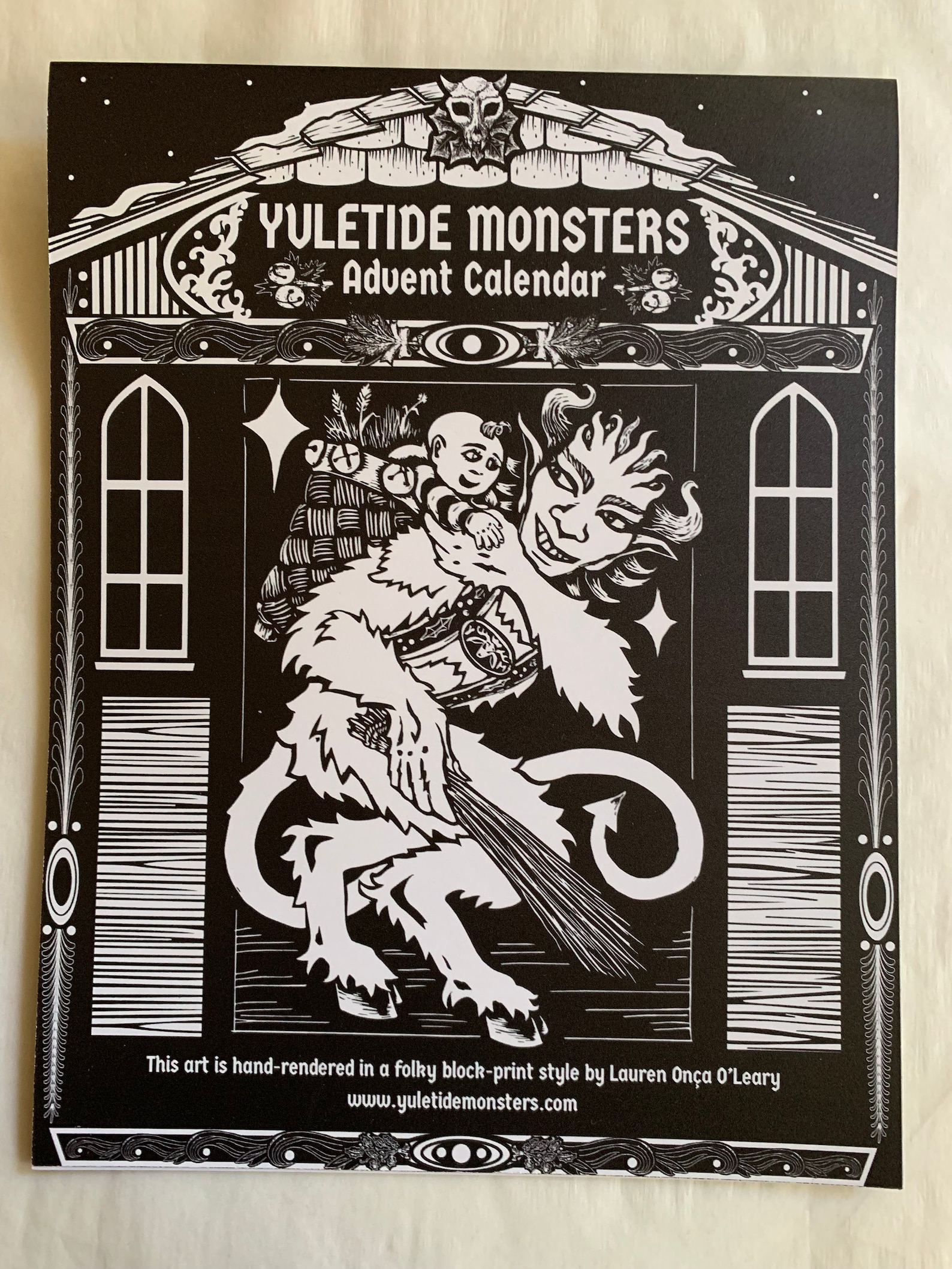 The Yuletide Monsters Advent Calendar

Sweet Advent Calendar with a side of scary
The Greetings from Krampus Advent Calendar is more fun than fear! This wooden Advent Calendar comes with 24 birch wood ornaments, and a velvet. Each day you open a numbered door and find an ornament… as you get closer to Christmas, you can decorate a little tree with them! Perfect for that office desk tree!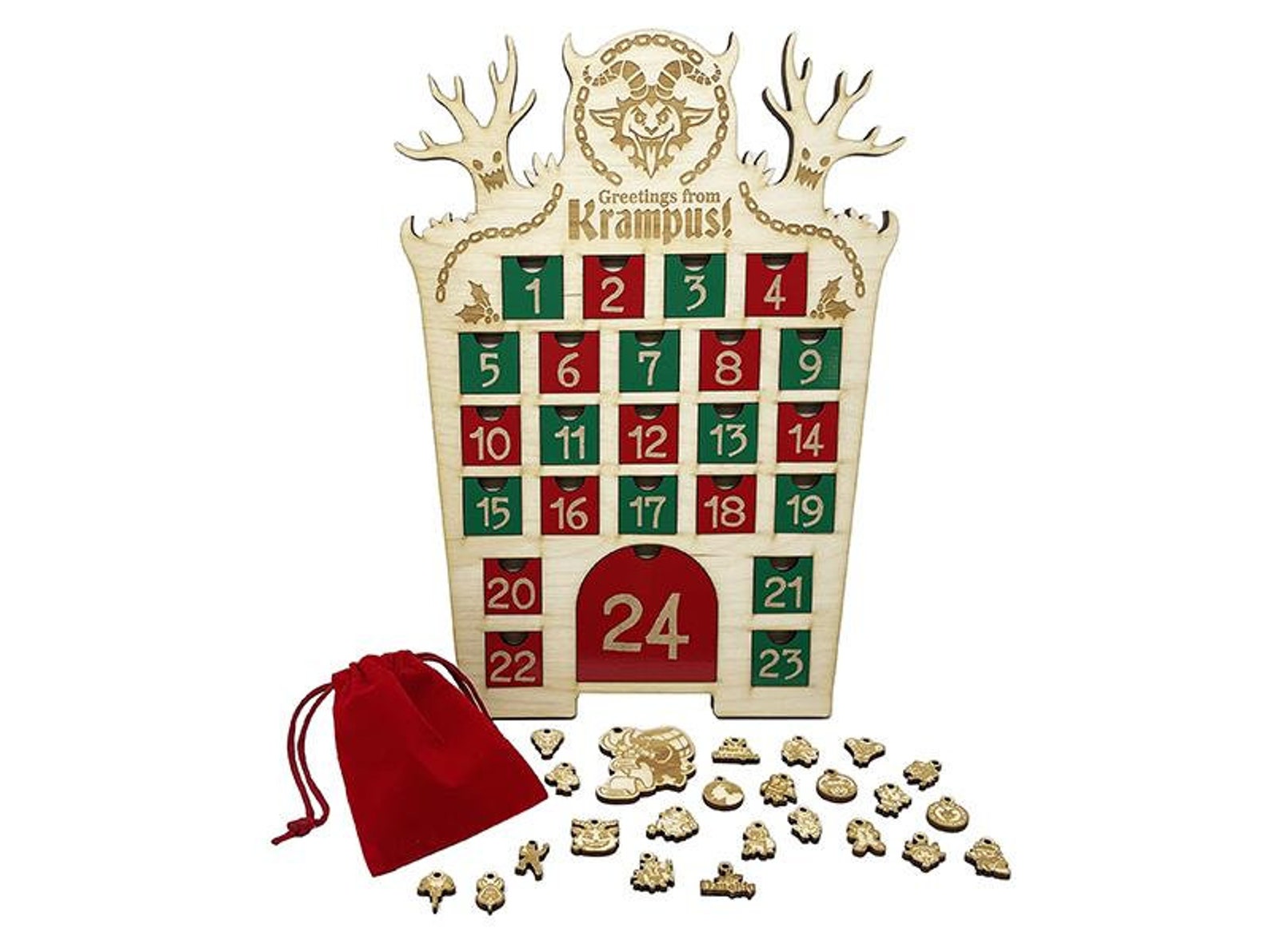 Greetings from Krampus Funny Holiday Christmas Advent Calendar Laser Cut Birch Wood with Mini Ornaments

Sturdy Reuasable Krampus Advent Calendar-
This sturdy box holds 25 cubbie drawers large enough for treats and even little bottles. Each drawer is decorated with card-stock Krampus images.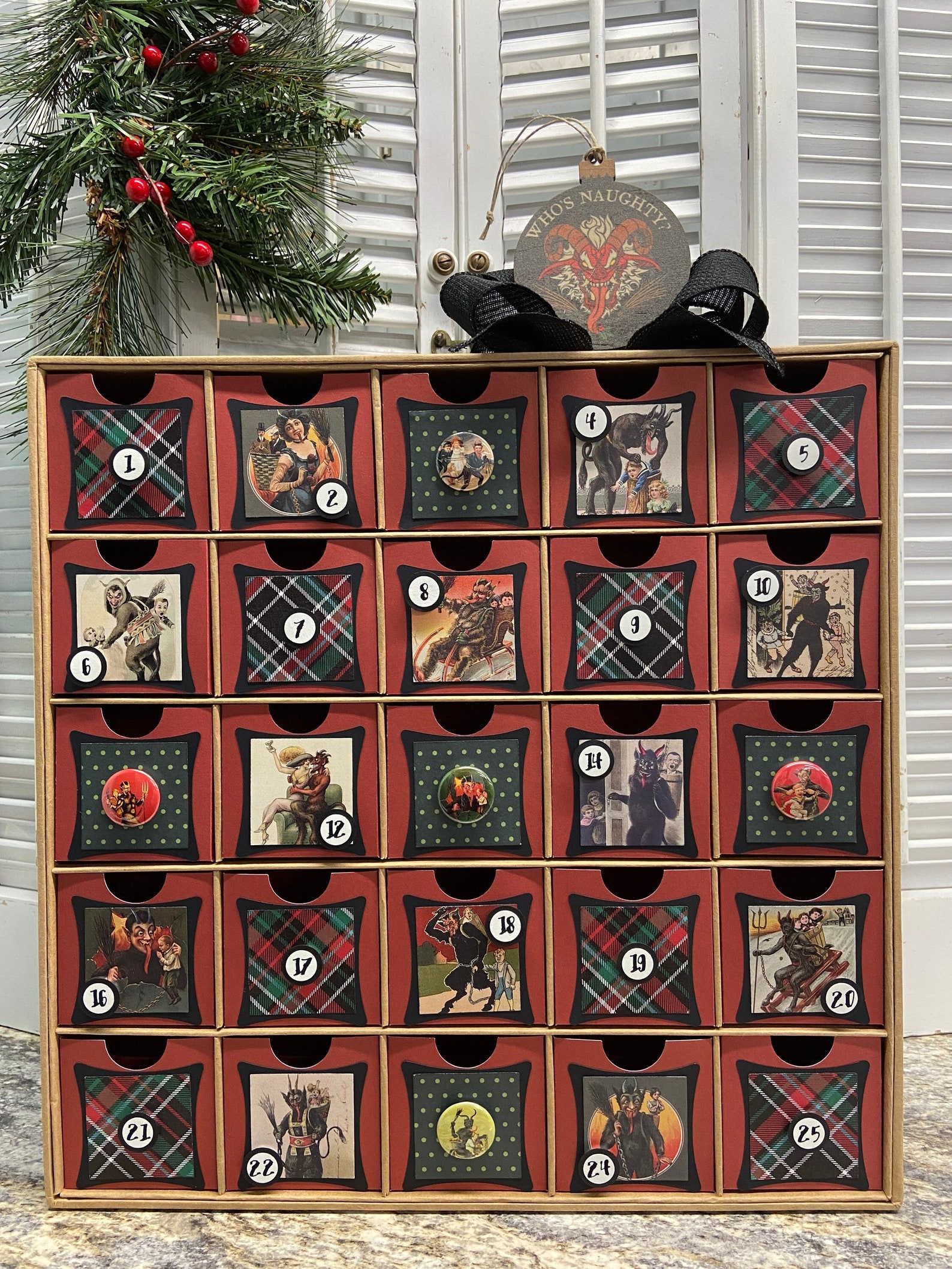 Krampus Christmas Countdown Calendar