Is a trip to Germany in a special someone's near future? Why not make that trip even more fabulous with one of these special Christmas gift ideas travelers will just love. Maybe a useful accessory, piece of comfortable clothing, a great bag,  or fun travel experience? Whether they are experienced travelers, or are stepping on a plane for the first time, these gifts are certain to make journey even better.
This post contains Affiliate Links, which means I earn a small percentage from each item sold at no cost to you.
Brandenburg Gate – Travel Suitcase – Polish Glass Christmas Tree Ornament

Loom Sneakers for Walking
Pedestrian zones, hikes up to castles, wandering through Christmas Markets, city tours, museums… it seems like travelers to Germany are always on their feet and walking. The number ONE accessory every traveler needs is a comfortable pair of shoes that can go the distance. Loom Sneakers keep your feet happy. And happy feet means a happy traveler. The lightweight sneakers made from sustainable and cruilty free materials cushioned and breathable… but are also waterproof (because, yes, it will rain). And best of all, they are anti-odor! Available for women and men.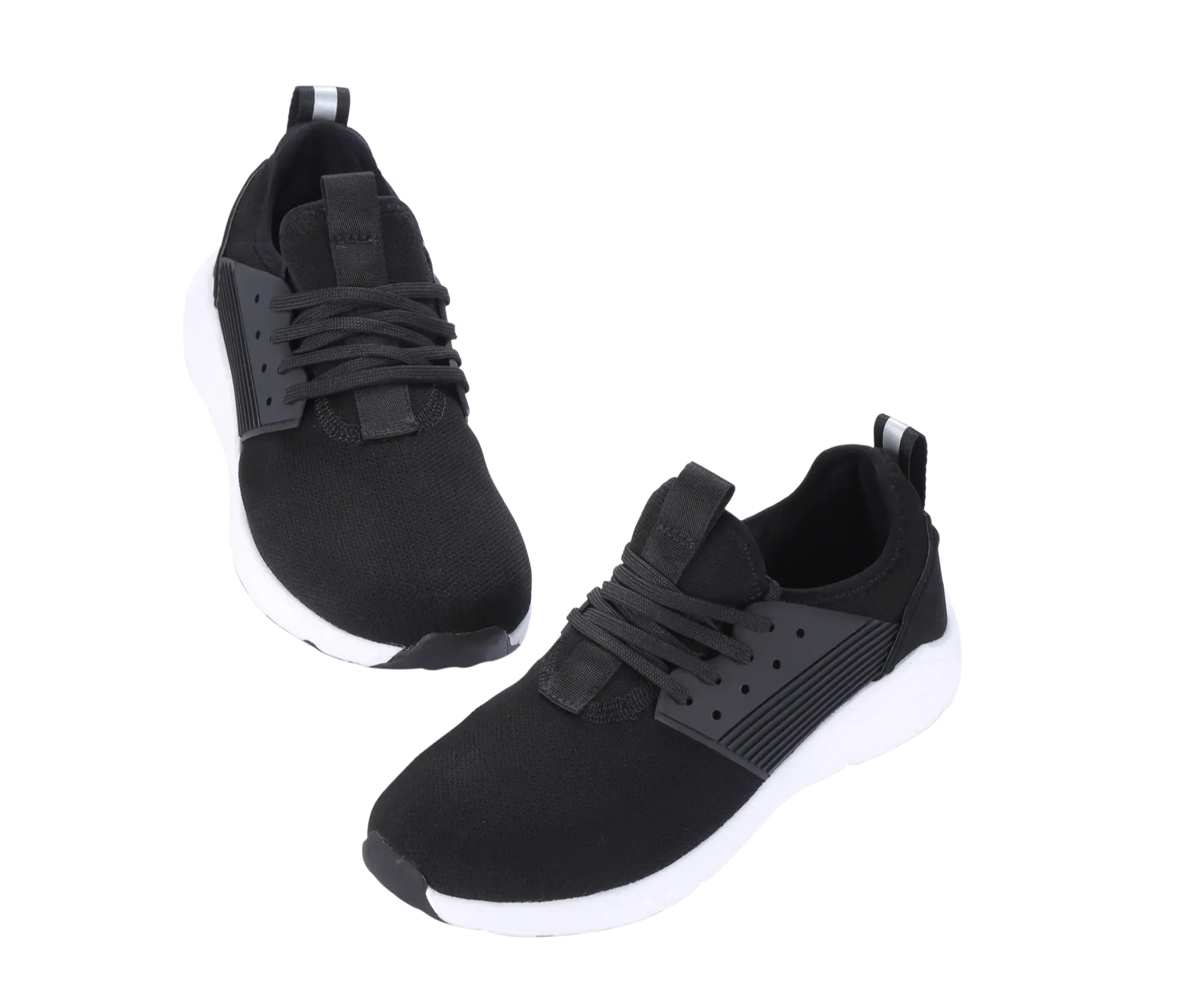 LOOM WATERPROOF SNEAKERSLoom Footware
BESTEK Universal Travel Adaptor/ Voltage Converter/ Power Station
Traveling with electronics can be a pain. Powering up your phone, laptop, cameras, kid's game systems at the end of the day will have everyone scrambling for the plugs and converters. I've carried the BESTEK Travel adaptor for years, and swear by it. The device is compact, and fits easily into a pocket of your carry on luggage. Plug in up to 5 devices in the 3 sockets and 2 USB chargers. Overnight, it's perfect for phones and computers… by day, I can quickly plug in my hairdryer. Comes equipped for Germany, with extra plugs for the UK, India, EU, and the US.
BESTEK Universal Travel Adapter 100-220V to 110V Voltage Converter 250W with 6A 4-Port USB Charging 3 AC Sockets and EU/UK/AU/US/India Worldwide Plug Adapter (White)

<
Tripod
Forget hand held selfies… for that perfect photo with a castle in the background, the steadiness of a tripod is the way to go. And this universal tripod holds cellphones (both iphone and adroid), a DSLR camera, or even a Go-Pro. Set it anywhere… even wrap it around trees or bicycle handle bars… to get those shots you really want. Packs small, and comes with a pouch.
PHOPIK Mini Phone Tripod Stand: Portable and Flexible Octopus Smartphone Tripod-with Universal Holder and Bluetooth Remote Compatible with iPhone/Android/Camera/GoPro

Get Your Guide Gift Cards
Give an experience they will never forget! The Get Your Guide Gift Card allows someone to choose from over 800 different tours and experiences in Germany. Gift cards can be purchased in any amount, and are good for up to three years and can be used for everything from the Berlin TV Tower to Europa Park Tickets or Night Watchman tours and more!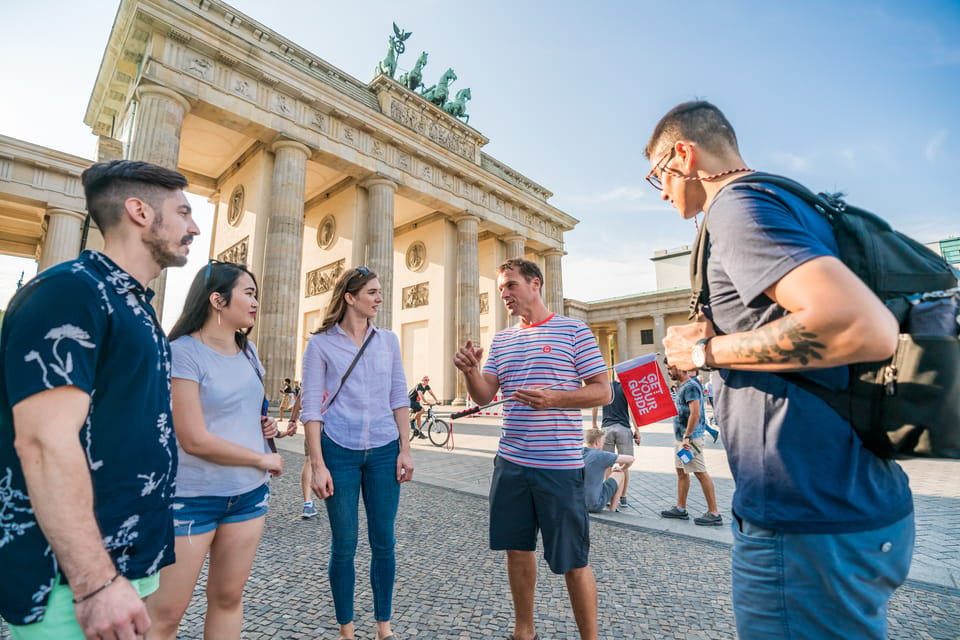 The GetYourGuide gift cardGet Your Guide
The Journey System Travel Backpack
There is so much to love about the Journey System. The main "pack" holds enough clothing for a week's trip (or longer in summer), along with toiletries, shoe garage, and a few extra pockets and straps to keep your things secure. It attaches to a good sized Daypack (which slips inside the back), that has enough room for a small laptop, book, sweater and snacks. Want to go even smaller? Grab the hip pack, slide your phone and wallet inside, and off you go. I am constantly amazed at just HOW MUCH stuff I can comfortably carry in the Journey System… and it all fits in the overhead compartment of the plane. Use it to travel "light", or if you still want the suitcase, use the Journey system to carry on your essentials.
The Journey – Complete 5-in-1 Modular Travel Bag SystemIdea Mountain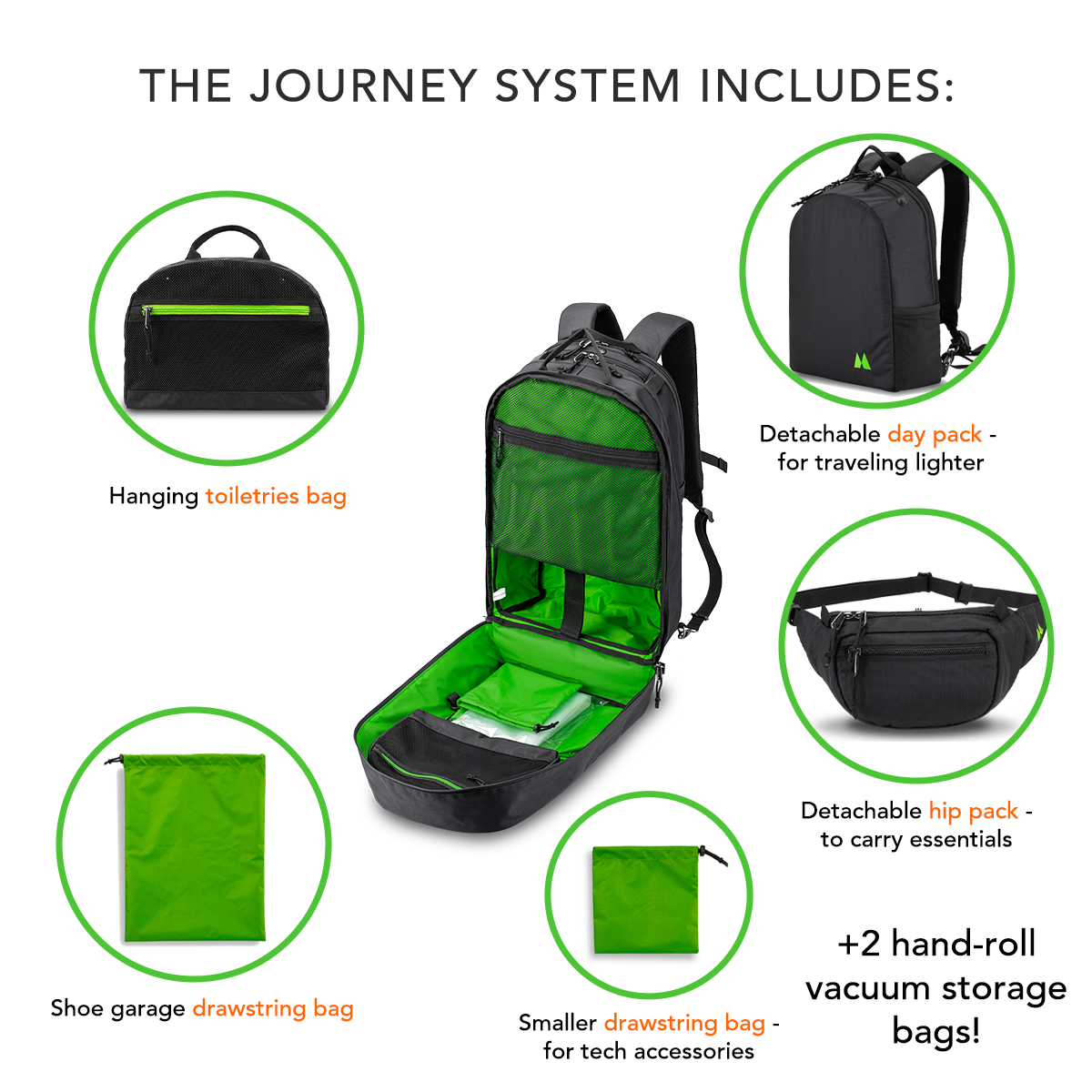 The Journey – Complete 5-in-1 Modular Travel Bag SystemIdea MountainWant t
Travel Slippers
Board that long flight, and the first thing most people do is take off their shoes. Problem is, cold feet… and worse, no one wants to walk around the plane in socks (that's NOT water on the lavatory floor!). Arrive at the hotel, or visit family in Germany, and off come the shoes. Travel Slippers pack small enough to put in the carry on, but are exactly what is needed to keep feet warm… and that rubber sole will keep them dry, even if the floor is wet. These unisex slippers come in a variety of colors.
Scurtain Unisex Mens Womens Slippers Lightweight House Slippers Sock Shoes with Non-slip rubber sole Mens Womens Walking Shoes Dark Grey 10-10.5

Passport and Vaccine Card Holder
Keeping all the important papers and documents in one place is essential for travel. Carry your passport and vaccine card safe and protected in this holder with RFID blocking shield material. The holder has slots for extra essential cards and tickets, and an elastic strap to keep it closed. Available in 20+ colors, so you are certain to find a favorite.
WALNEW Passport and Vaccine Card Holder, RFID Blocking Passport Holder Cover Case with Vaccine Card Slot (Brown)

Visitor and Welcome Discount City Cards
City Cards provide incredible discounts including free travel on public transportation and discount admission to many museums, castles, and attractions. There are even discounts to restaurants and tours!
Hamburg CARDViator
Berlin Welcome CardViator
2-Day Nuremberg Card: Experience Nuremberg and FürthViator
Frankfurt Card 2 Days (1 day also available)Viator
QueerCityPass Berlin with public transport and discountsViator
The HappyLuxe Travel Scarf/Shawl/Blanket
This might be the most versatile item of clothing that you can bring along on your trip. On the plane, when it can get a little chilly, the shawl works as a blanket (pro tip- blankets on airplanes may not be super clean). On the ground, wear it as a scarf to keep the chill from your neck (seems most Germans are in to big scarves, so you will fit right in). And if it's warm? It acts as a sun barrier. Use as a swim cover up, a shawl for an evening concert, even as a picnic blanket!
HappyLuxe Shawl Wraps for Women | Travel Blanket Airplane | Pashmina Scarf | UPF 50+ | Made in the USA | Silver Gray

Tinngly- Give Stories Not Stuff
Instead of a THING, give an experience! Tinngly offers boxes in a range of price points. Inside you'll find a book with dozens of experiences in Germany to choose from… Rhine Cruises, tours, meals, spa trips. Your gift recipient can take their time picking out and booking the perfect experience. This gift is eco friendly and incredibly versatile! And there are no expiration dates.
Germany Experience GiftsTinggly
Leather Travel Journal
I've been carrying a travel journal like this one for years. The quality leather protects the replaceable inserts, so  every trip can start fresh. Inserts can be lined for written notes or blank pages for sketches… or even a combination. Then you can file away the insert for your trip, and add a fresh one. Card holders and pouches can secure business cards and ticket stubs to help preserve memories along the way. Best of all, the compact size means that it can be tucked into a purse or pocket.
eve
Refillable Handmade Travelers Notebook, Leather Travel Journal Notebook for Men & Women, Perfect for Writing, Gifts, Travelers, Small Size 5.2

Berlin U-Bahn Map
Travelers love maps… This map of the Berlin U-Bahn works as preparation for travel, and memories of a visit.
Water Bottle
In Germany, you won't find drinking fountains everywhere, and water in restaurants will cost extra. Carrying a water bottle will hold off dehydration on long tours and walks. These sturdy, no nonsense bottles hold 17oz. of liquid, keeping it cold for 24 hours (or hot for 12). Slide one into your purse or the side pouch of your day pack, and you will be good to go.
Stainless Steel Reusable Water Bottle & Carabiner | 17oz Sweat & Leak Proof Hydro Bottles | Coldest Double Vacuum Slim Modern Metal Sport Flask | 24 Hrs Cold, 12 Hrs Hot — Bottle Fever

Travel Electronics Cords and Accessories Organizer
All those cords and accessories… ear buds, power cables, usb cables, memory cards etc. finally have a safe home in one place with this Travel Tech organizer. No more rummaging through bags for elusive essentials!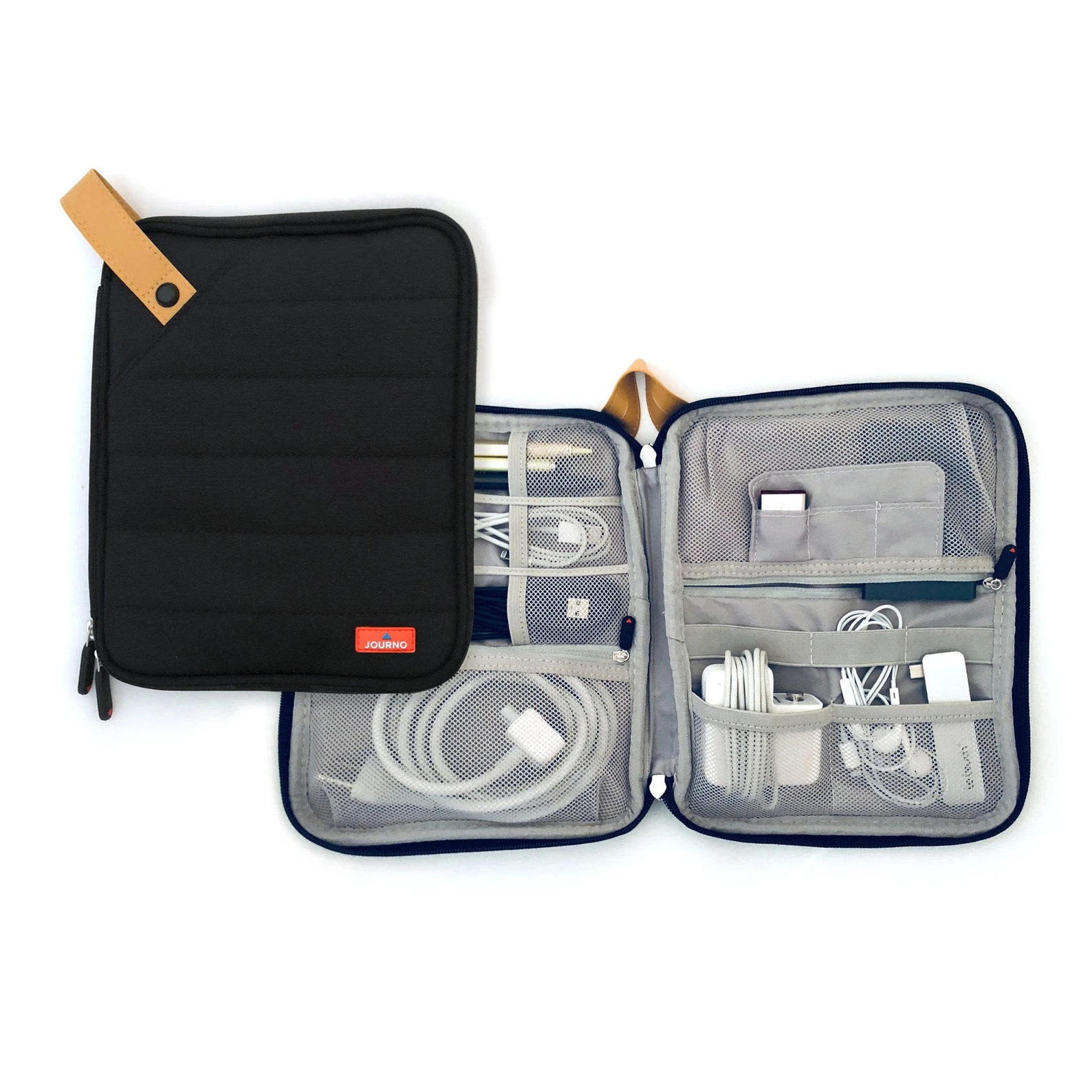 The Ultimate Travel Tech Organizer – Store Your Cables, Tech Accessories, Phone Case, Gadgets Holder. Carry-On Cord Keeper, Cable Organizer.

3D Map of Germany
Perfect for dreaming of trips to come
Personalized Packing Cubes
Keep the suitcases need and clothing easy to find with packing cubes. These personalized cubes are especially fabulous for anyone sharing suitcases!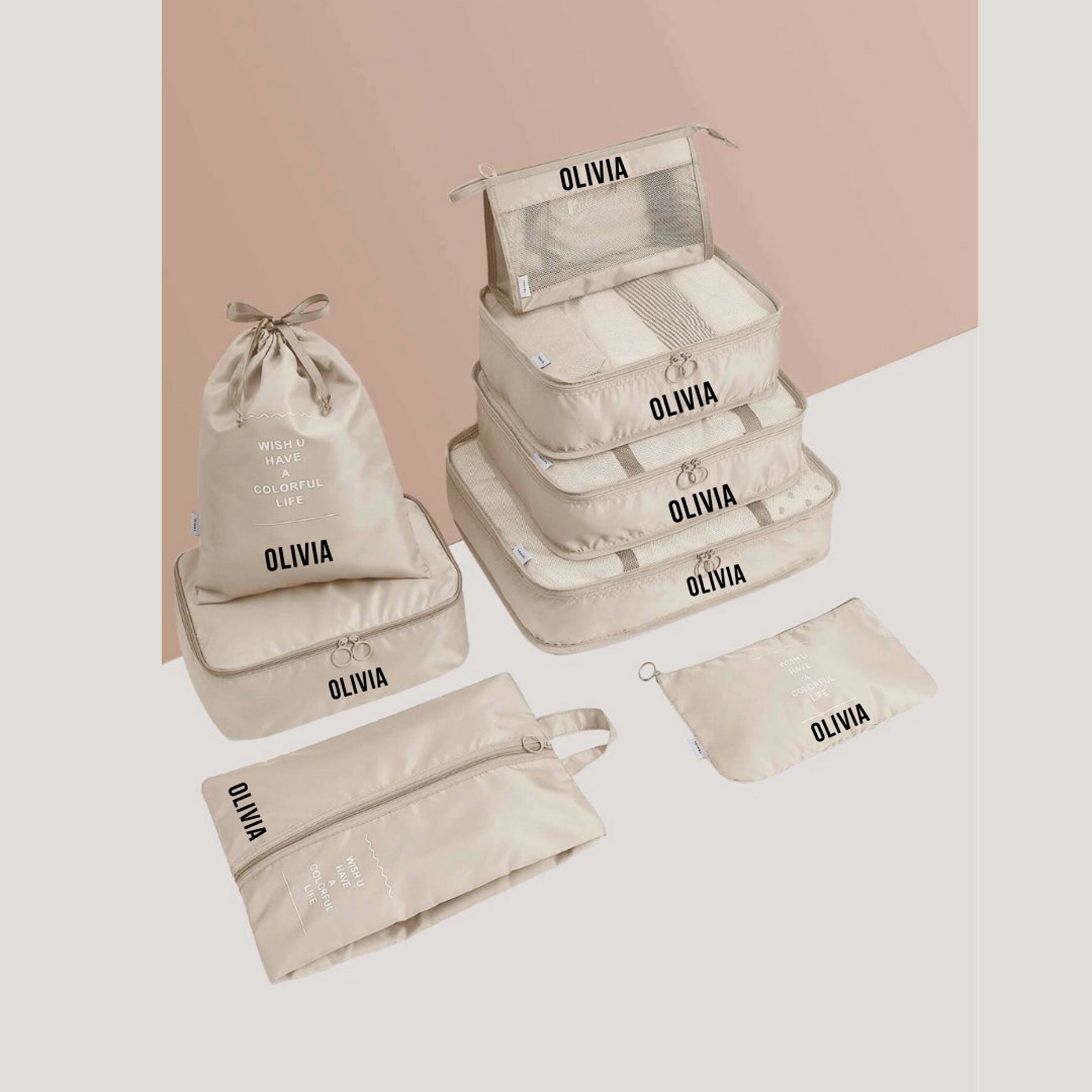 PERSONALIZED 8 PCS BEIGE Travel/ Cube Organizer Set |Foldable Light-weight Packing Cubes |Luggage Organizer

Travel Sized Manicure/Pedicure Set
Made in Solingen Germany, this kit packs small, but contains all the things you need to keep your nails looking tidy.
3 Swords Germany – manicure pedicure set kit (774)

Travel Guide for Trip Planning
The Fodor's  is loaded with tips and ideas, and MAPS! Makes trip planning much easier.
Fodor's Essential Germany (Full-color Travel Guide)

Why not a Rhine Cruise?
Want to make a big impression? Why not give the gift of a Rhine River Cruise! 8 Days and 7 Nights with visits to Basel, Freiburg, Strasburg, Speyer, Rüdesheim, Koblenz, Cologne, and Amsterdam. Beautiful staterooms, delicious food, and fabulous excursions. It's the trip of a lifetime!
CASTLES ALONG THE RHINE 8 Days | Basel to AmsterdamUNIWORLD
I'd Rather Be In Germany Mug
So… maybe this isn't the year to go? This mug can express their feelings to the world.