Sometimes you just need a Kleinigkeit… a little something… to let people know you care but won't break the bank.  Maybe it's a stocking stuffer, maybe it's a thank you gift for a teacher or neighbor, so we've put together a list of fun, cute, different, and all incredibly perfecgt German gift ideas for under $25.
Delicious candles that smell like a Germany Bakery or delicious Glühwein are perfect for anyone missing "home" this time of year.  Fun Mugs with cute sayings, and German Tea or Kaffee to go inside are thoughtful, practical, and funny. Spices and seasonings for the Chefs on your list. Soaps and gels may sound boring, but not when they are special imports! Candies to keep life sweet…. and socks, because EVERY Stocking needs socks! Plus many many more fun and thoughtful gift ideas.
With these gifts, the thought really does count!
Here are some fun German Gift Ideas for Under $25!
Personalized Welcome Sign
To make guest feel welcome
Scherenschnitte
Traditional "paper cut" ornaments are beautiful, and can be folded and saved to bring out every year. Hang in the window for the best effect.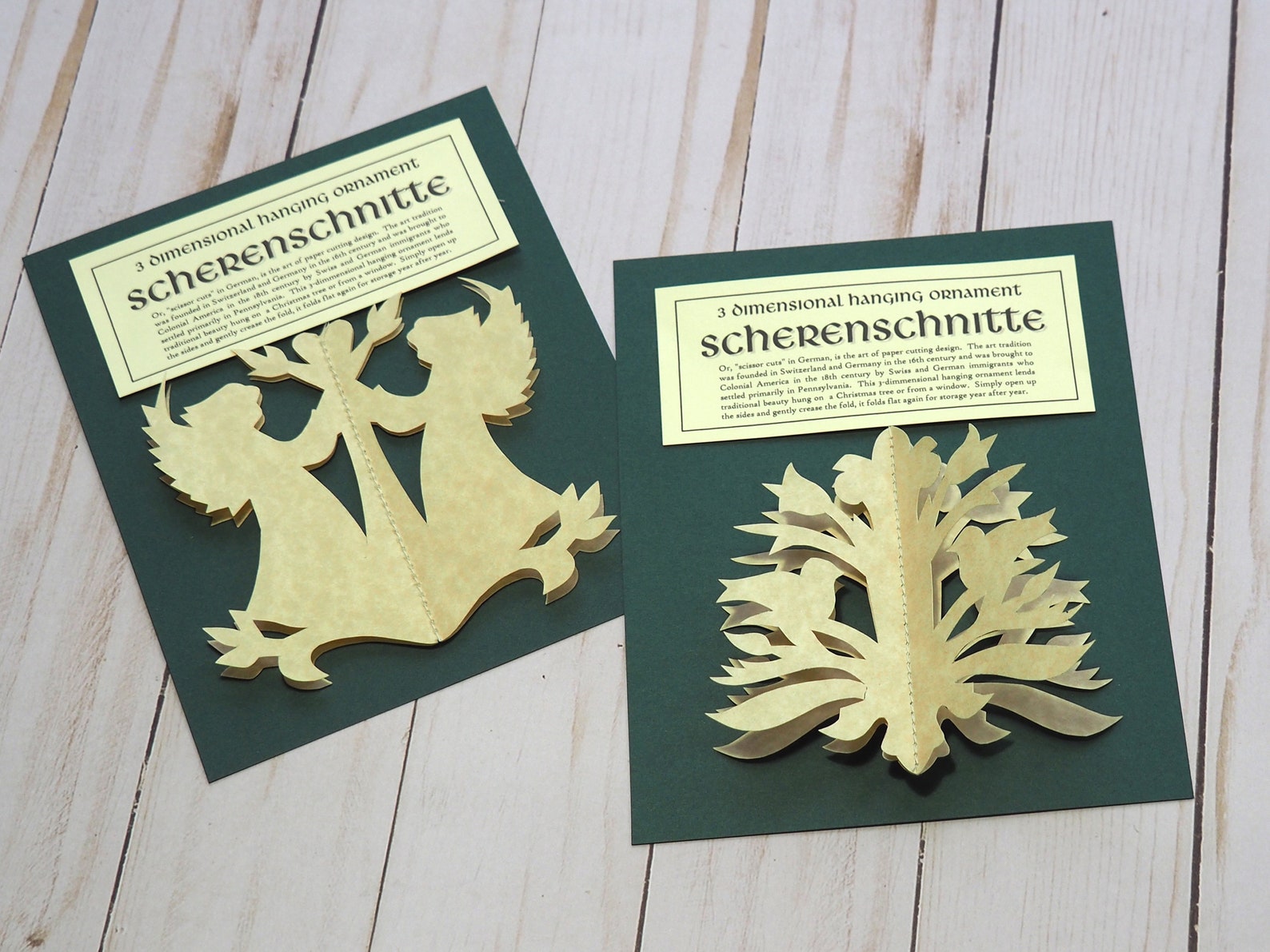 Scherenschnitte Ornaments, German Paper Cutting, Scherenschnitte Christmas, 3-Dimensional Paper Ornaments

Candles that Smell of Germany
Smell is one of the strongest memory triggers. These candles will fill their world with the scent of HOME.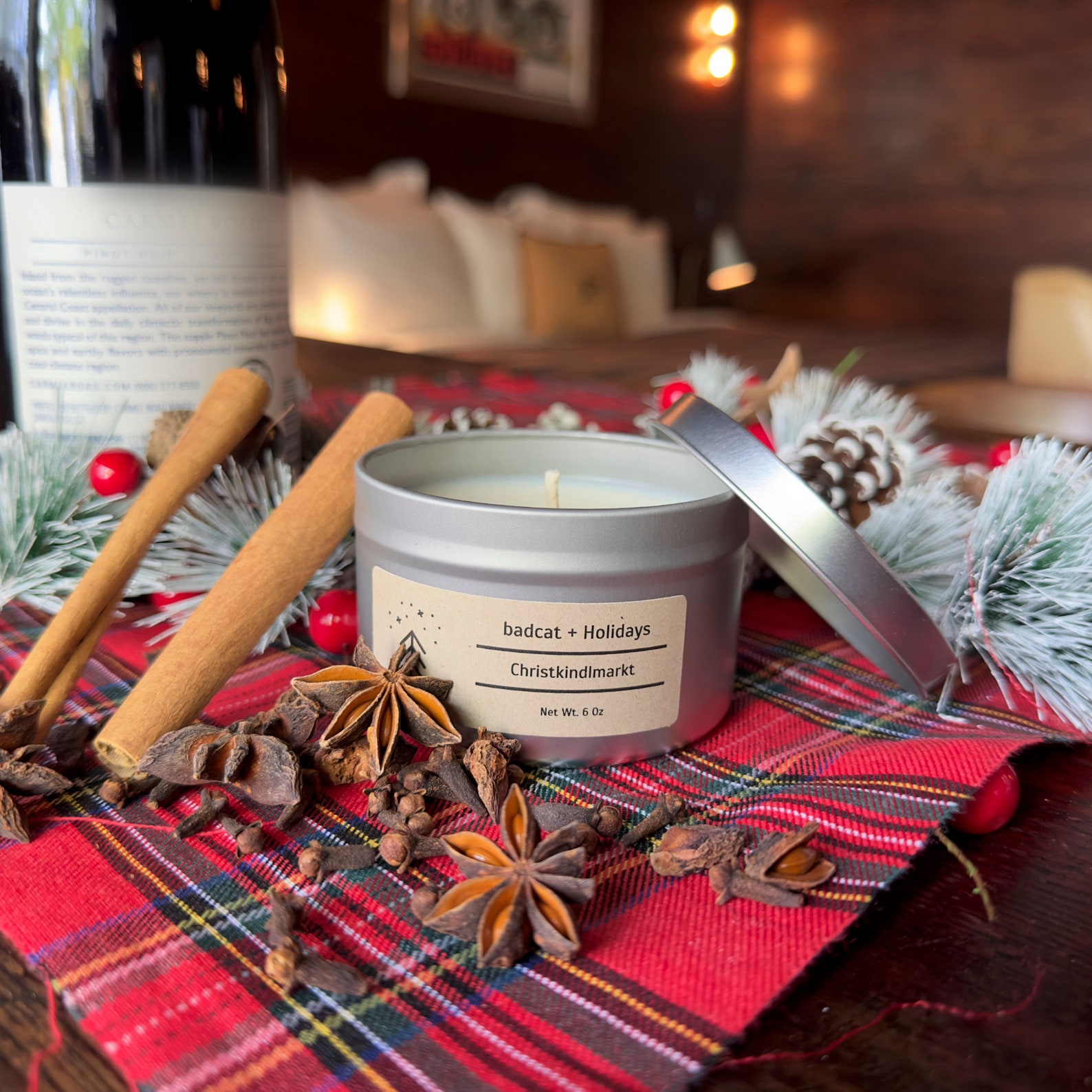 Christkindlmarkt (Mulled Wine Scent) 6oz Handcrafted Christmas Candle in Tin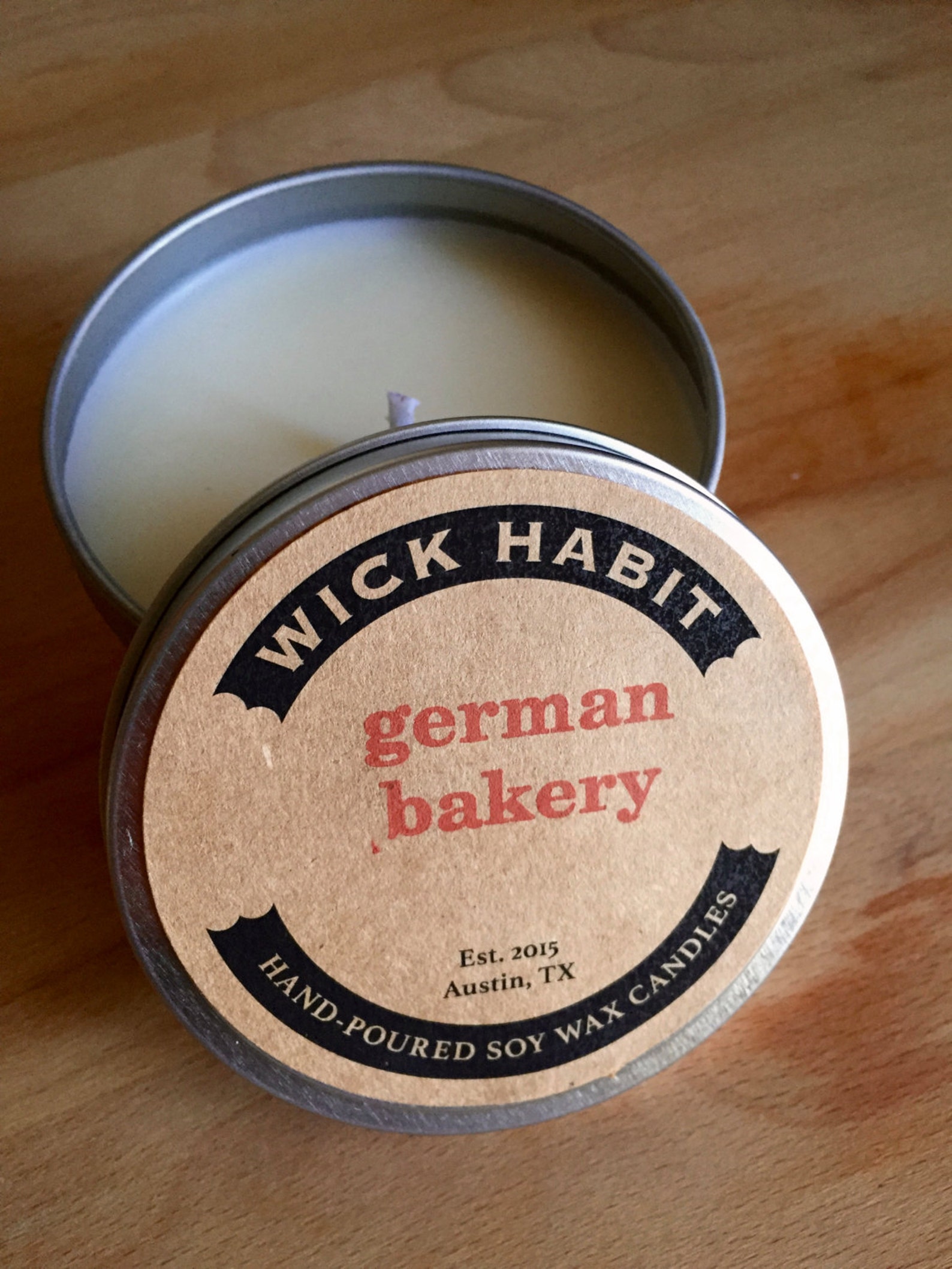 German Bakery Soy Candle // Sugar and Spice

Shower Gels, Soaps and Scents
Treat like specially scented soaps and bath gels can mean so much. The smells of nostalgia, and the smells of home. Imagine how lovely it would be to start or end your day with a delicious 4711 bath… or the comfort you get from a really GOOD hand cream.
4711 Cream SoapSmallflower
OMBRA Eucalyptus Foam BathSmallflower
4711 Shower GelSmallflower
HERBACIN 5 Hand Cream Gift SetSmallflower
DRESDNER ESSENZ Soothe and Unwind Bath PacketSmallflower
4711 Floral Eau De Cologne Mini CollectionSmallflower
WELEDA Skin Food Hand Mask Experience SetSmallflower
Penguin Egg Caddy
Germans do love to start their day with a soft boiled egg. This adorable Penguin Egg holder keeps the eggs in one place while cooking hard and soft boiled eggs. Makes them easy to remove from the water when they are done.
Peleg Design Egguins 3-in-1 Cook, Store and Serve Egg Holder, Penguin-Shaped Boiled Egg Cooker for Making Soft or Hard Boiled Eggs, Eggies, Holds 6 Eggs for Easy Cooking and Fridge Storage

A Castle
A dream for now…maybe a reality next year?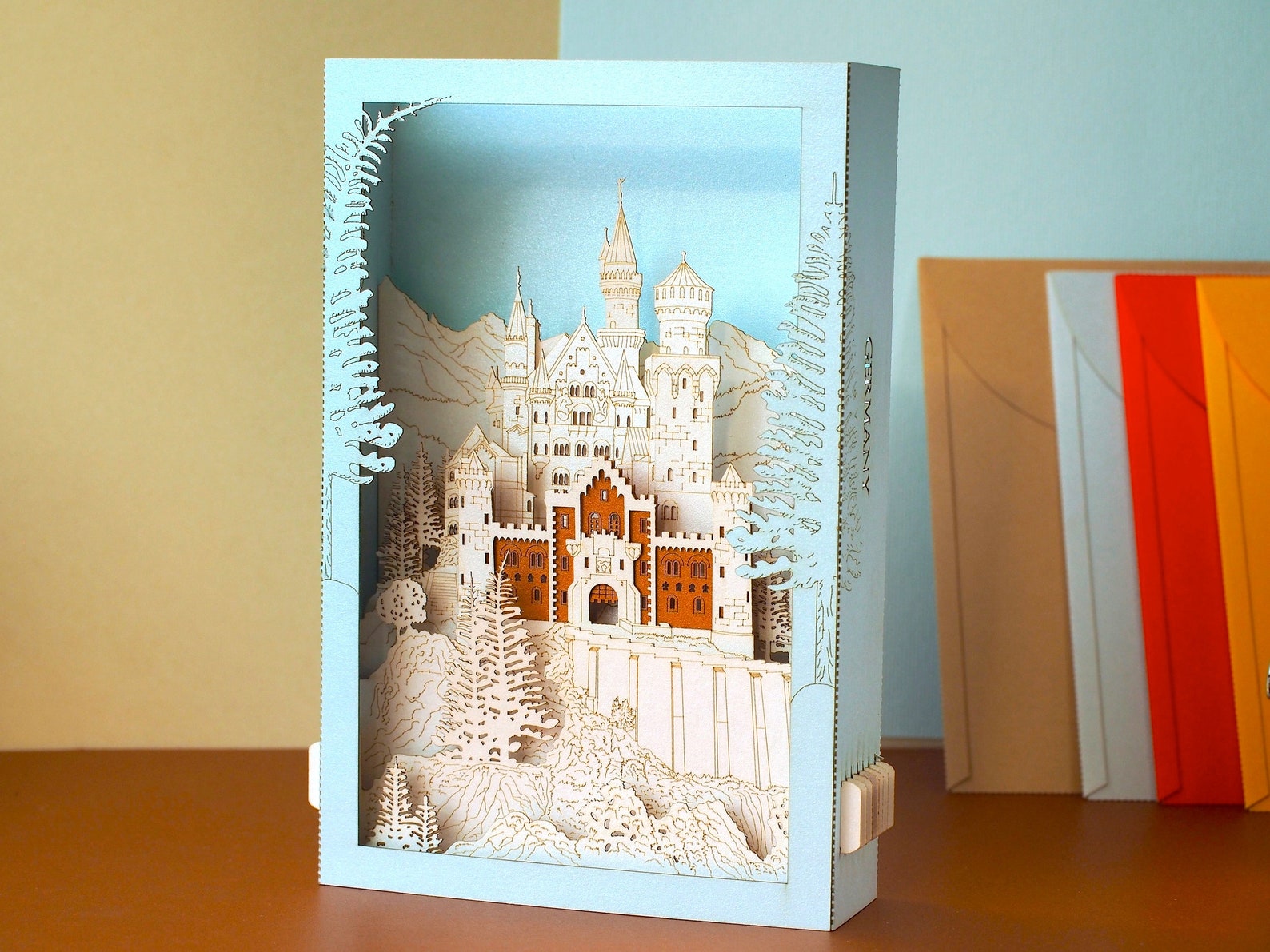 Neuschwanstein Schloss Castle Miniature pop up card art gift

Christmas Ornaments
Sweet Christmas ornaments that remind people of Germany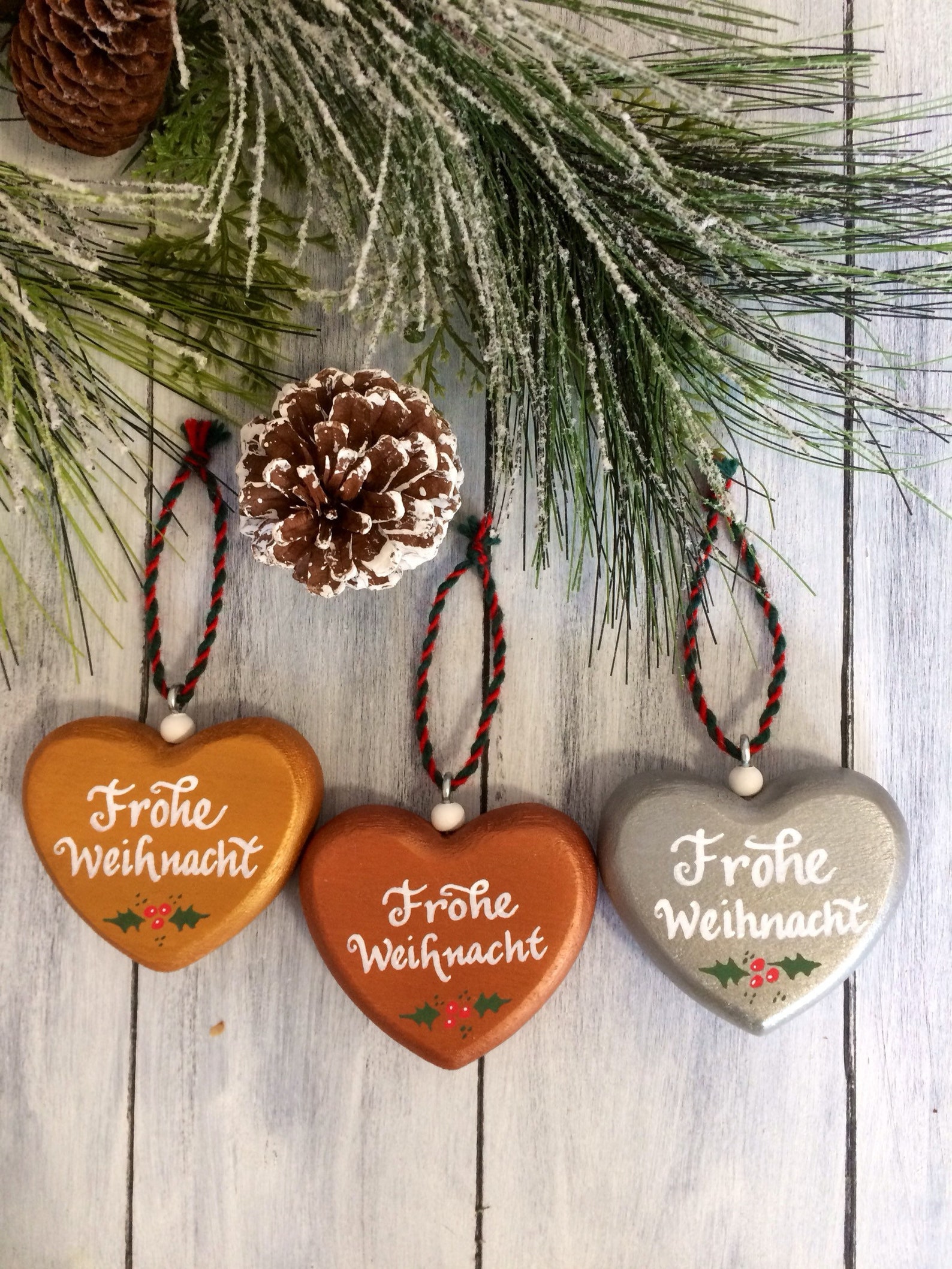 German Christmas Ornaments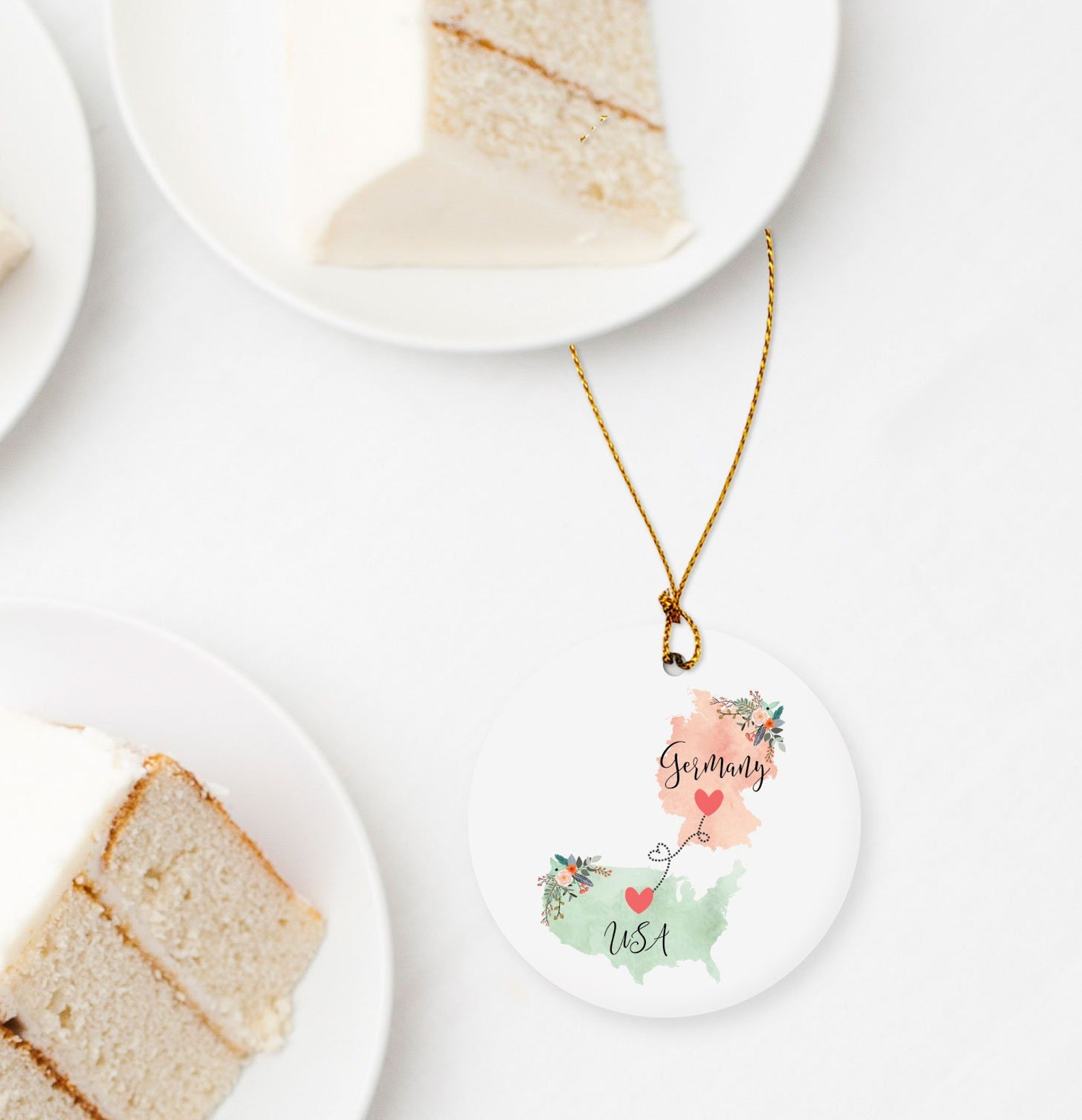 Germany USA Ornament / DOUBLE SIDED Ornament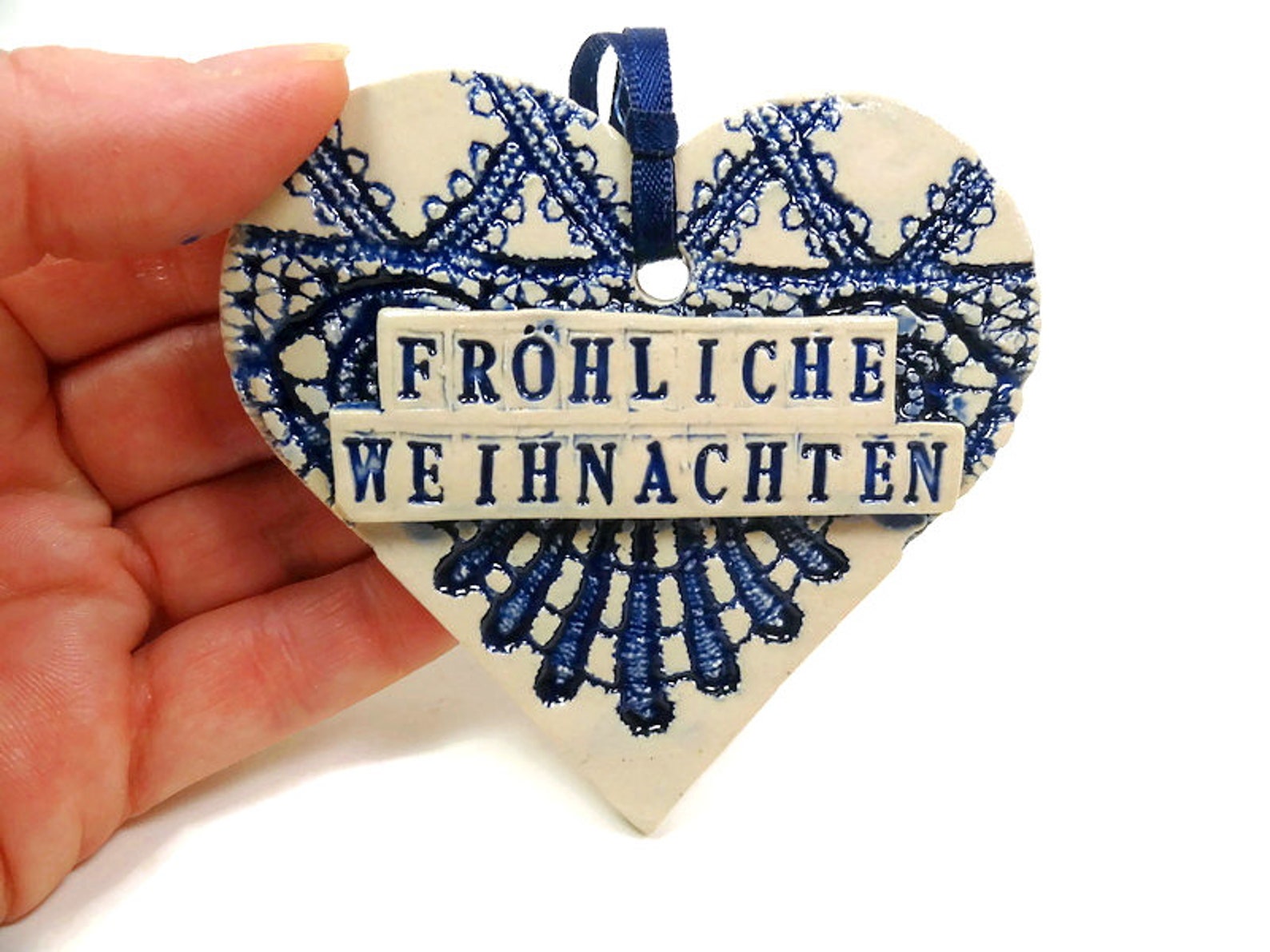 Frohliche Weihnachten Ornament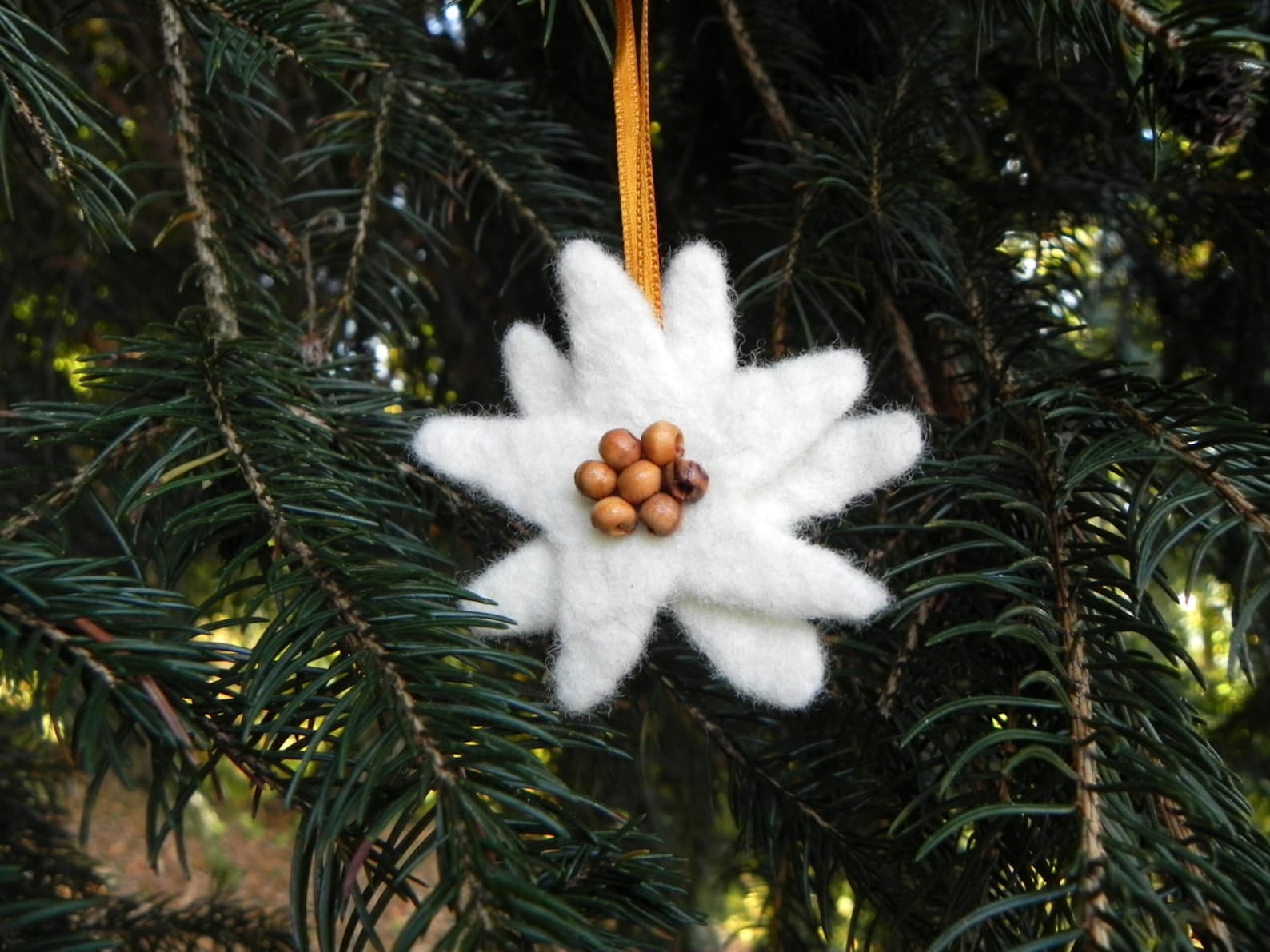 Felt Edelweiss Ornament

German Mugs
These mugs are cute and fun… perfect for starting out the day with a smile. Or, they can be used at work, to let everyone know who they are dealing with. Maybe fill with some Coffee or a Favorite Tea for a thoughtful gift that can be used year round.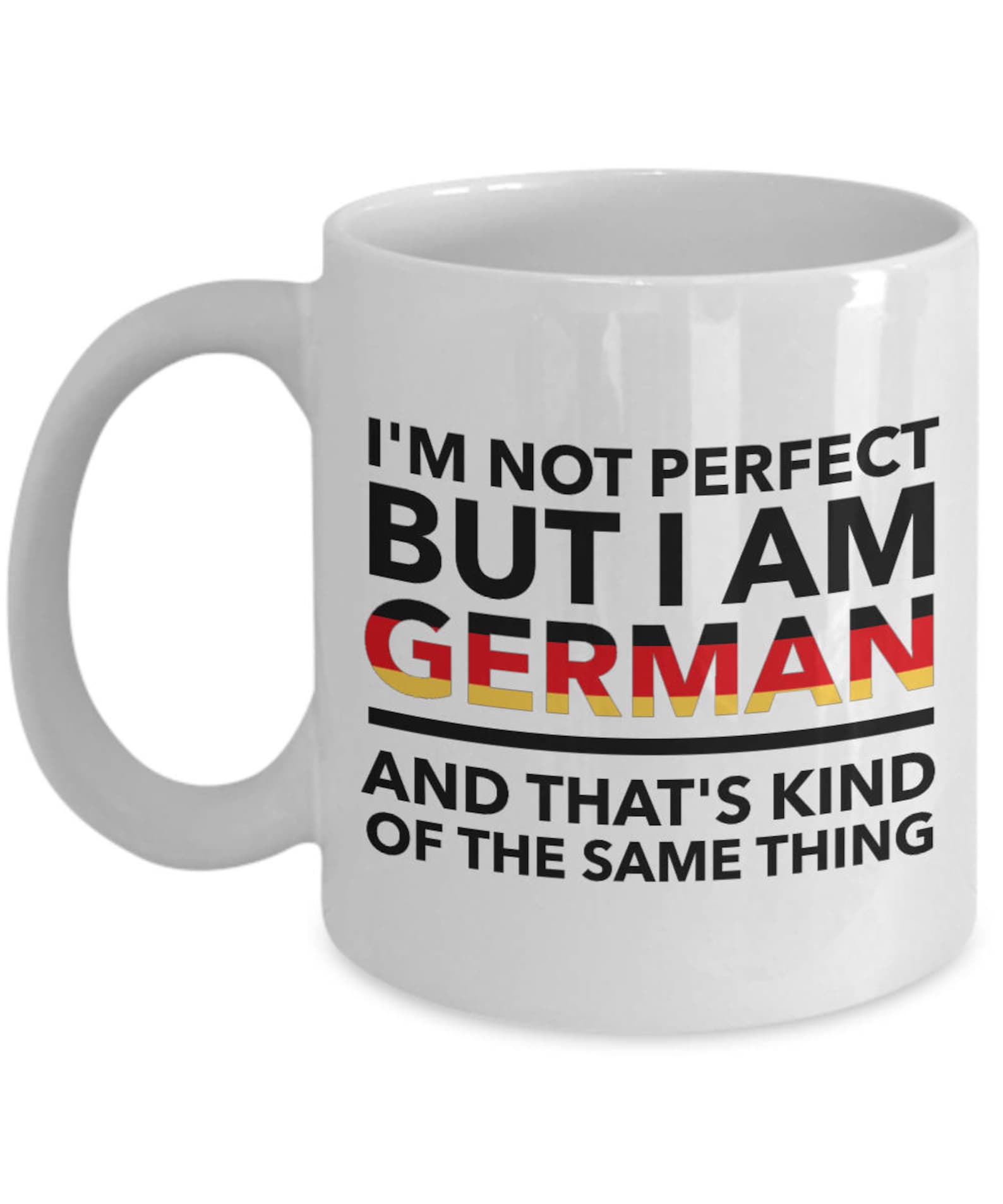 I'm not perfect but I am German and that's kind of the same thing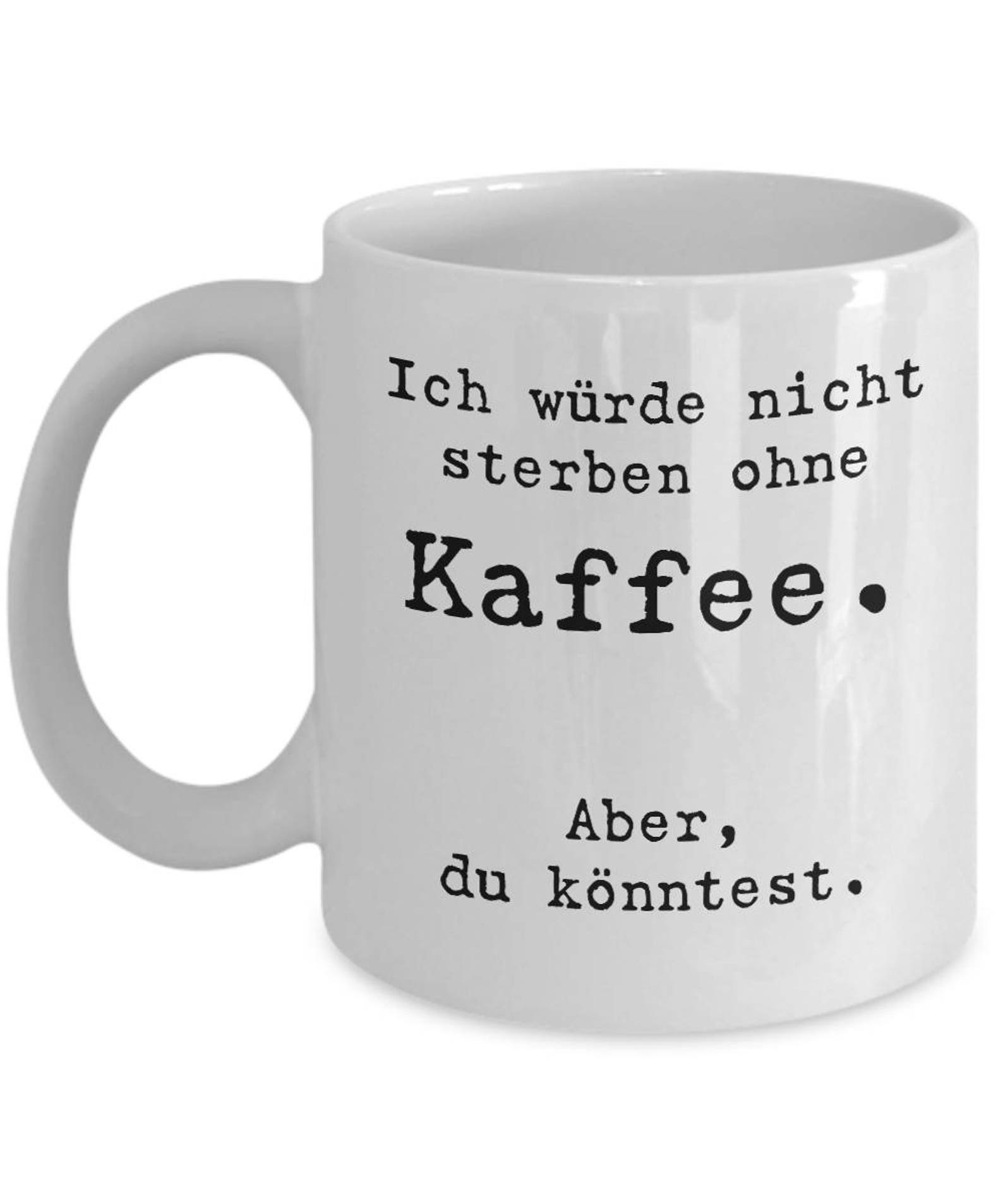 I won't die without coffee But you might Kaffeetasse German quote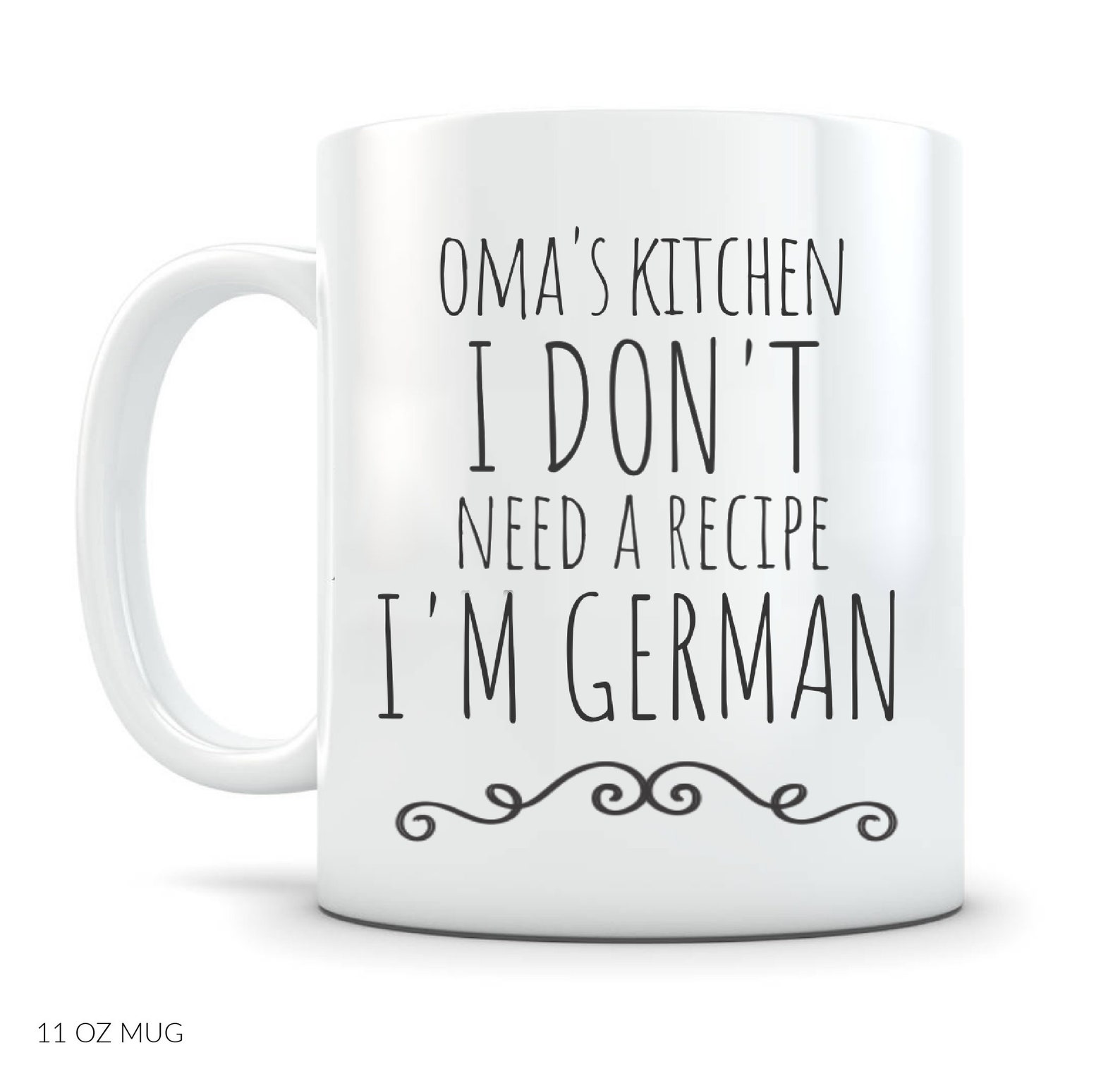 I Don't Need a Recipe I'm German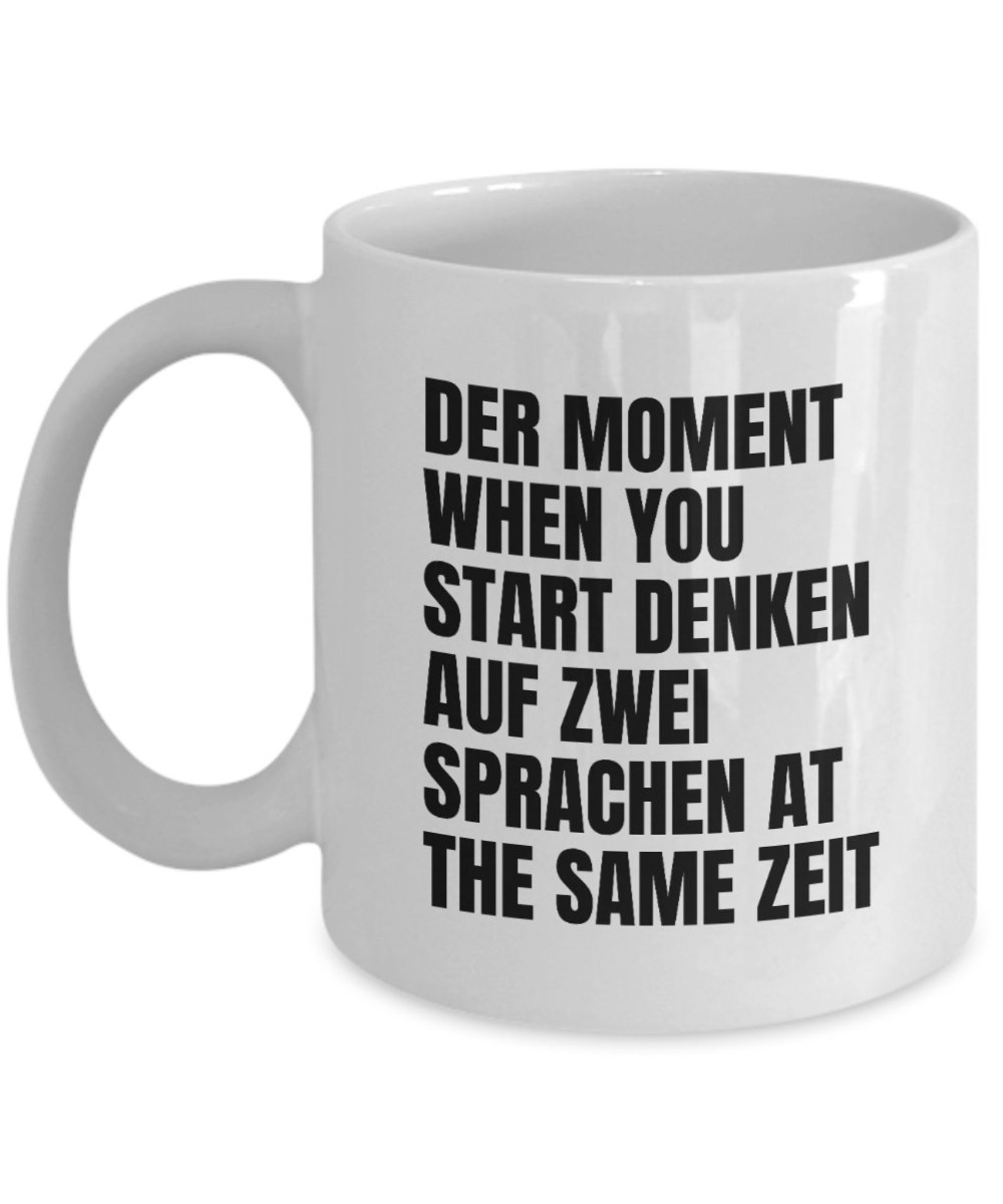 At The Same Zeit

Wine Charms
Perfect for Parties… Slip one around the stem of your glass, and keep track of your glass of wine with these adorable charms.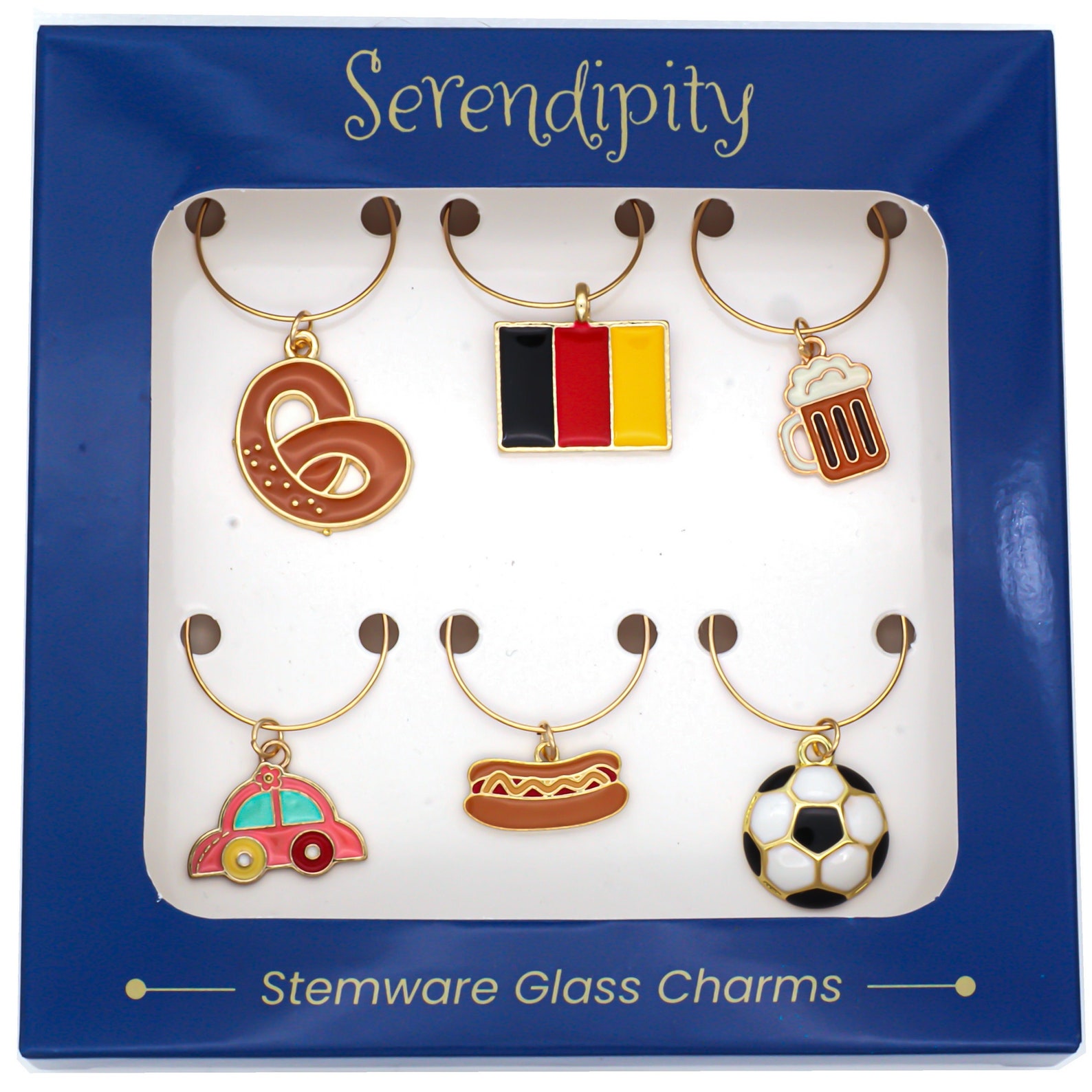 Germany Wine Glass Charms, German Gifts, Gift for Germans, Germany Themed Gifts, Set of 6 in Gift Box

Spice Mixes
Baking and cooking… or a warm drink. The Lebkuchengewürz is a must for anyone baking German Gingerbread. And I've used the Bavarian Seasoning on Pork often. It's a quick shortcut to flavor! For Bread Bakers… getting the flavor right depends on bread seasoning.
And the Glühwein spice…. a MUST during the Holiday Season. Together with a bottle of wine, or a cute Glühwein Mug, and you have made their day!
Genuine German Mulled Wine Spice Mulling Spices Mix Gluhwein – 18 x 0.5Oz Sachets – Glühwein Gewürz by Meßmer – with Helen's Own Recipe Instruction Booklet – Winter Punch spice mix

Lebkuchen GewürzGerman Shop 24
Bavarian Style Seasoning By Penzeys Spices 1.5 oz 1/2 cup jar (Pack of 1)

Bread SeasoningGerman Shop
Easy German Cookbook
80 Classic German Recipes made simple for the American Kitchen. You can even order a signed copy!
Easy German Cookbook: 80 Classic Recipes Made Simple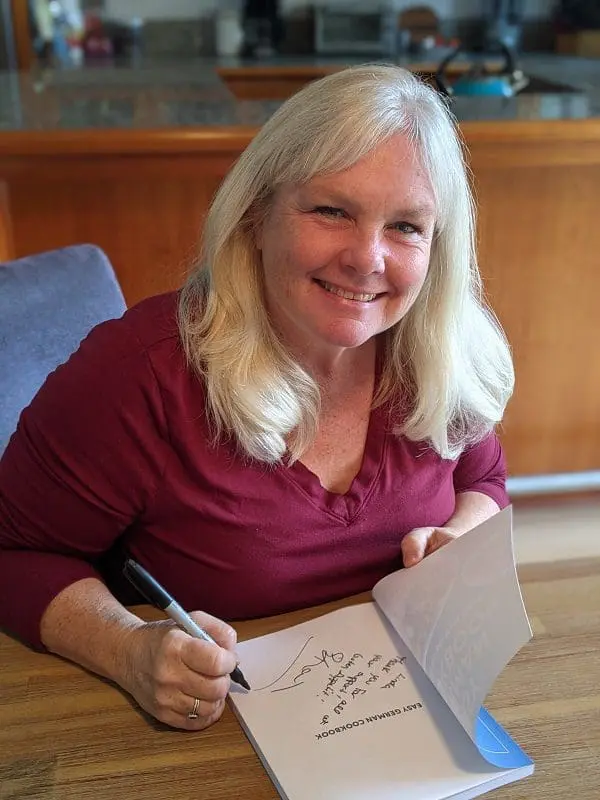 Easy German Cookbook SignedGerman Girl in America
Tote Bags
Tote bags may seem like an odd gift, but honestly, they are useful, practical, Green, and can be a lot of fun if you find the right one. My daughter carries one instead of a purse! And I always have one (or more) along for shopping, or for running errands. Why carry a boring plastic sack, when you can carry a fun and washable tote?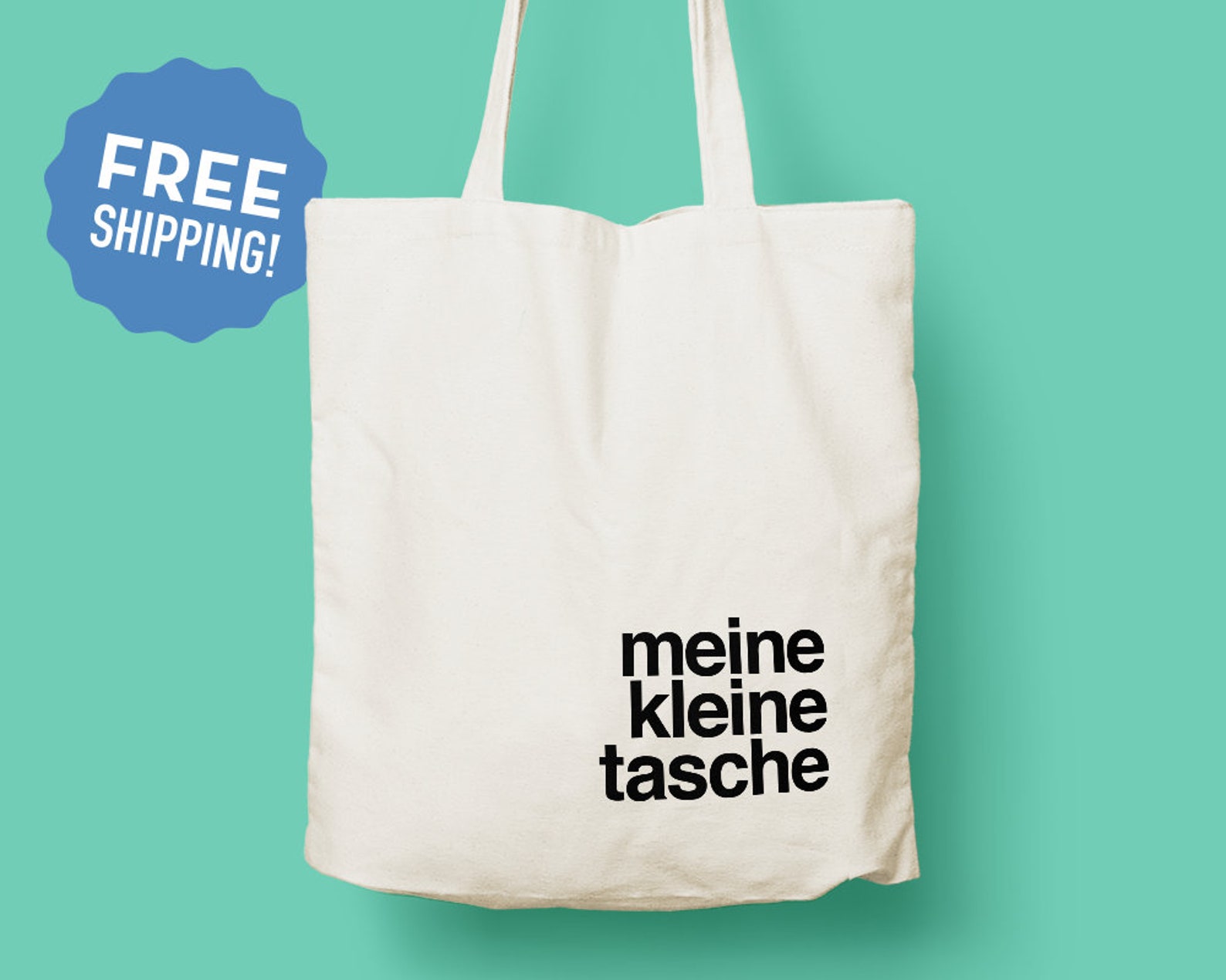 Meine Kleine Tasche Tote Bag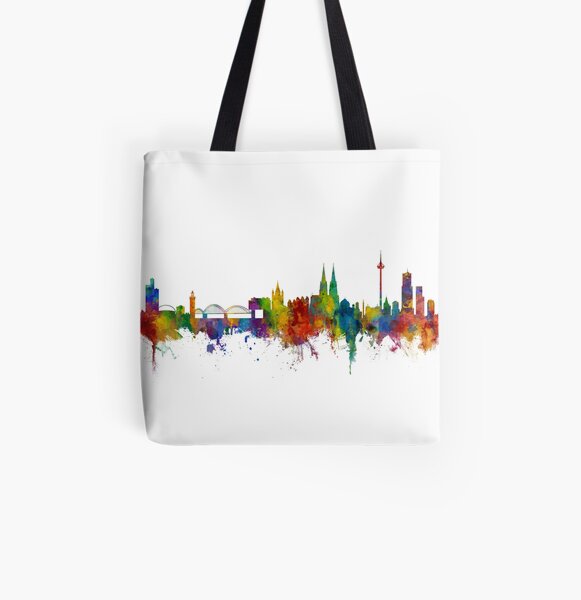 Cologne Germany Skyline Tote BagRedbubble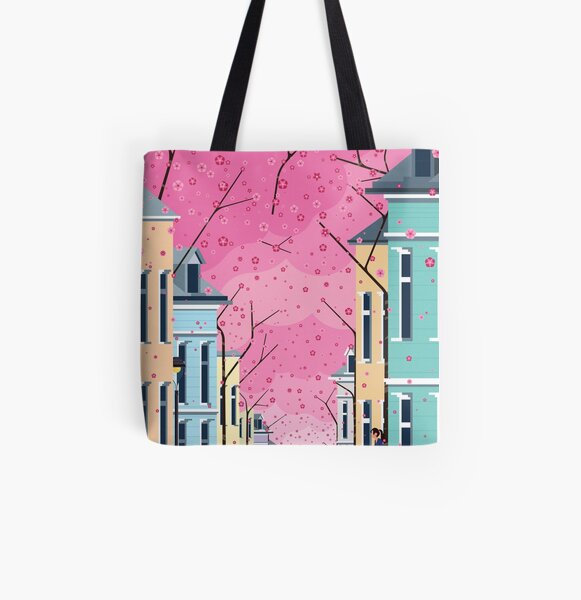 Altstadt Bonn, ft Cherry Blossom Tote BagRedbubble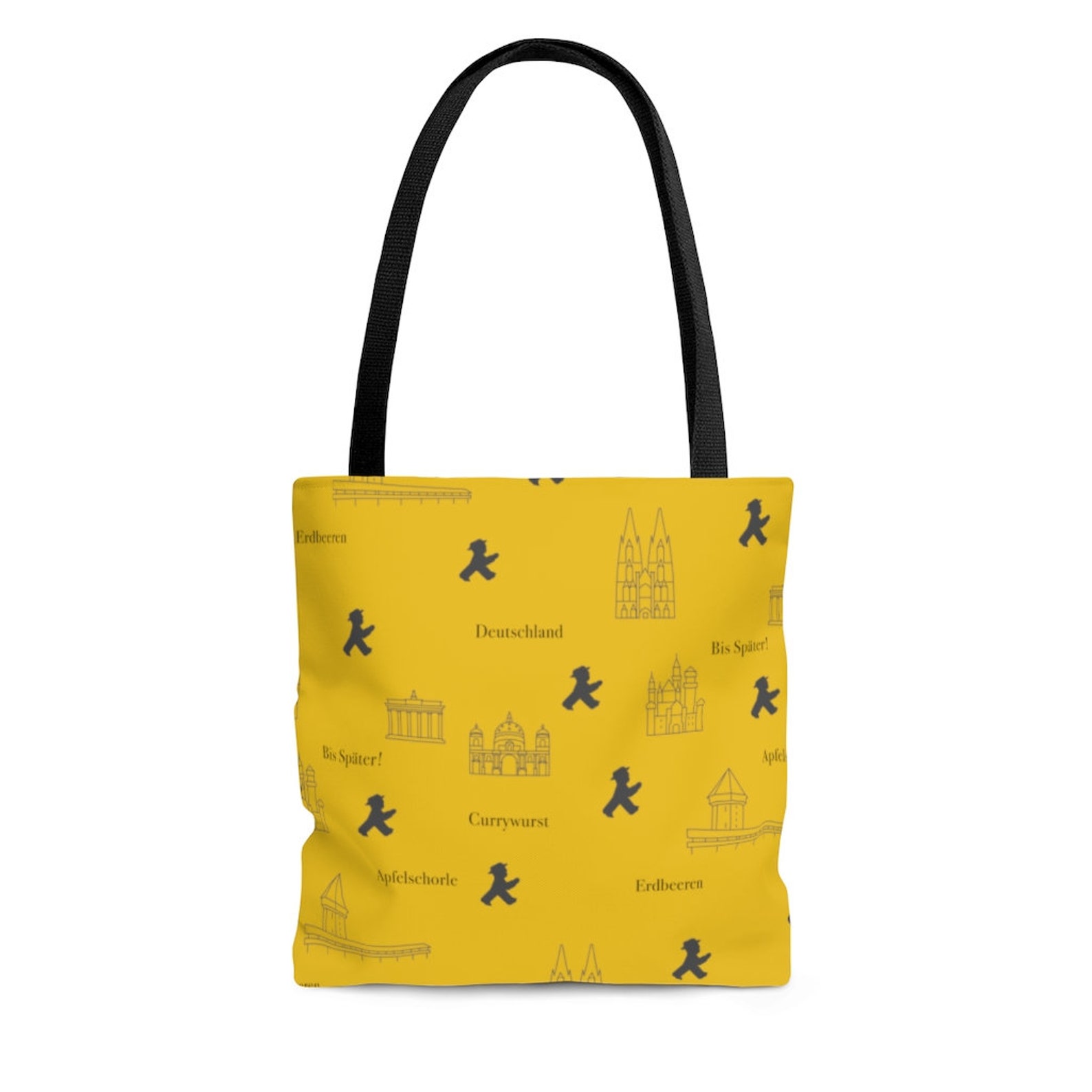 For Special Oma
Honestly, I don't know an Oma out there who wouldn't absolutely adore this personalized burlap print.
My Greatest Blessings Call Me Oma

Socks…
The ultimate Stocking stuffer.
If you can Read this, Bring me CoffeeAMAZON.DE
If you can Read this Bring me ChocolateAMAZON.DE
Jewelry
Cute necklaces and bracelets. I love the map with the heart… you can put it over any city you like! And jewelry made from coins is fantastic!!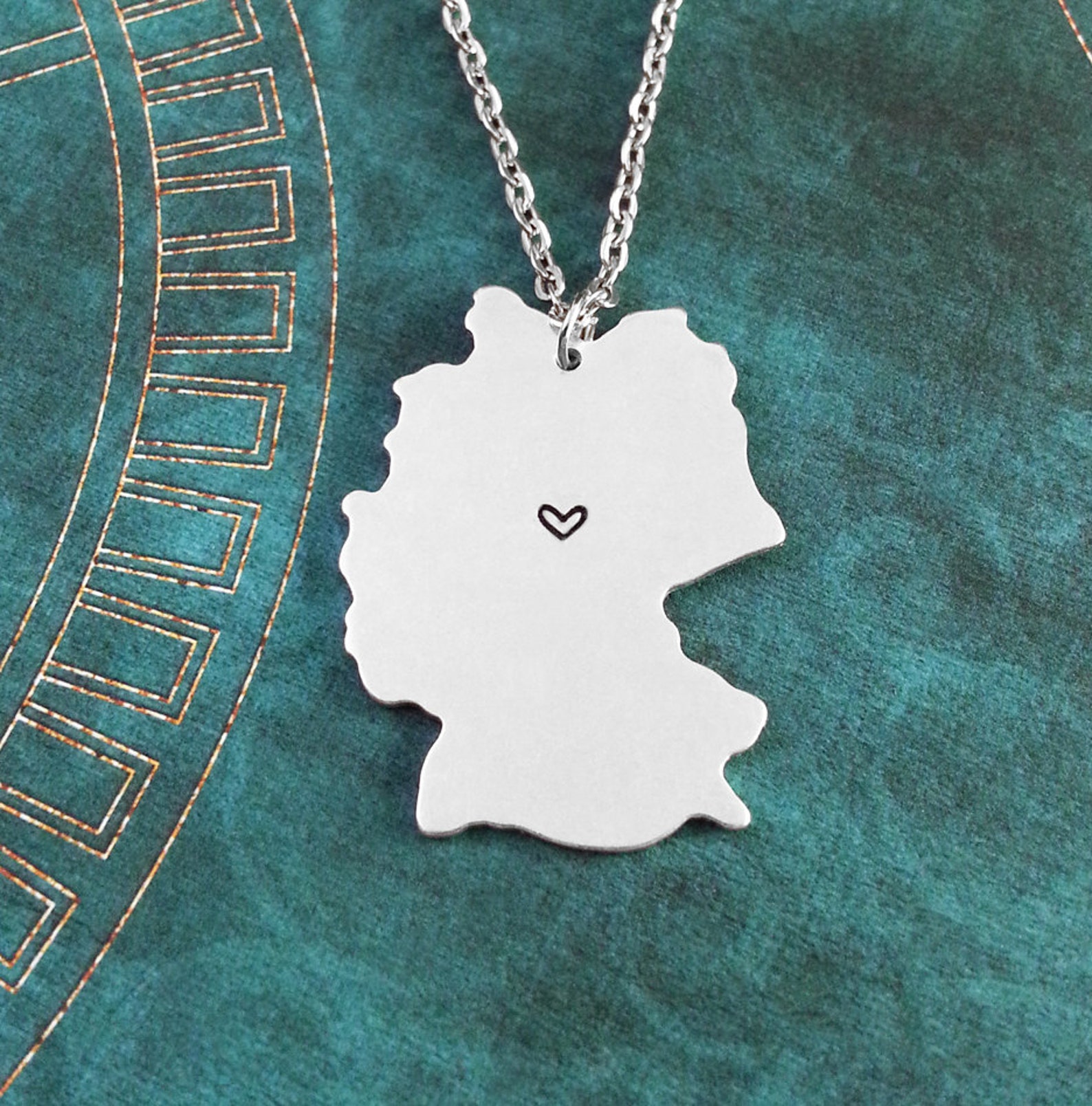 Germany Necklace Personalized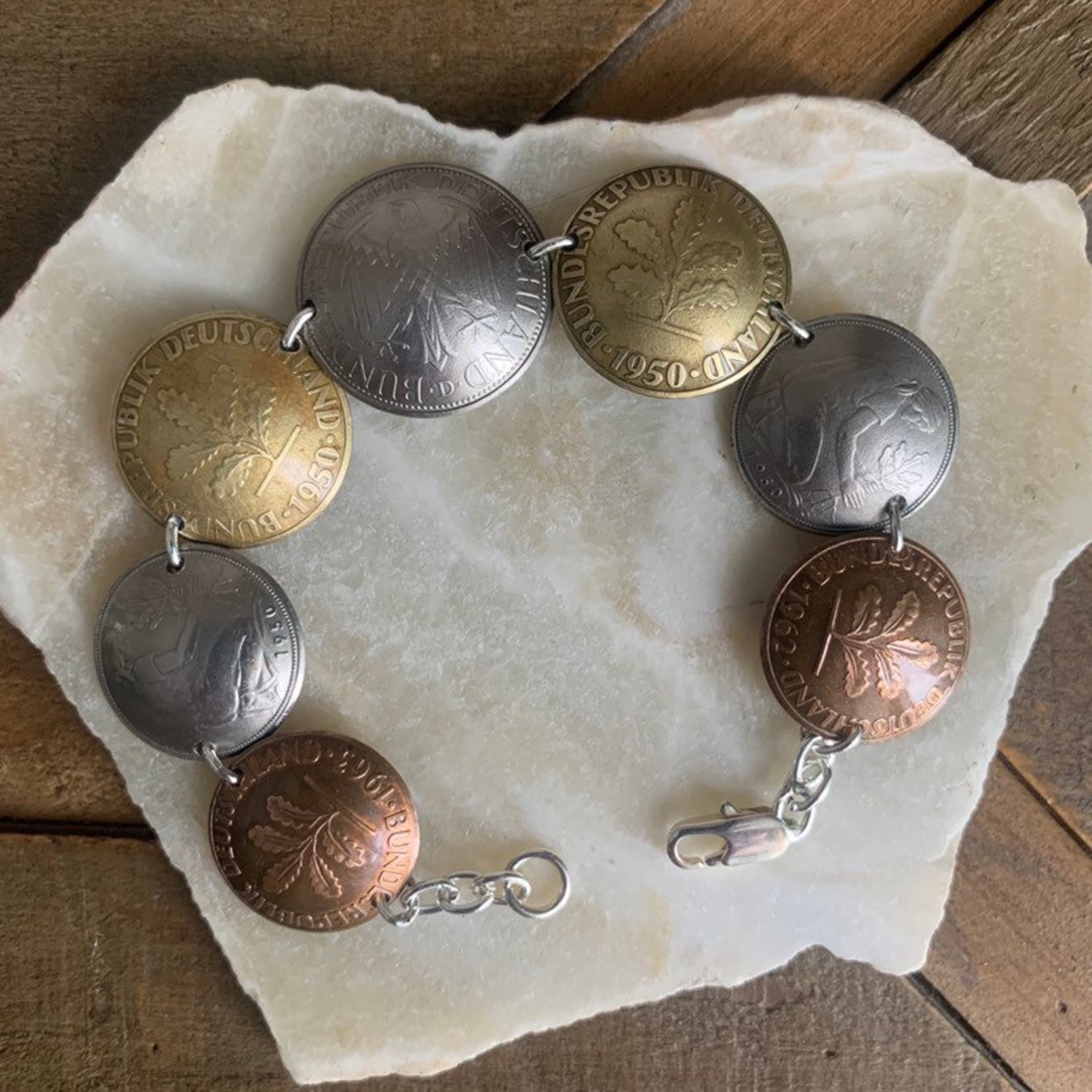 Vintage German Coin Bracelet, Coin Jewelry

Cute Towels!
Everyone needs towels. Again, not a glamour gift, but a practical one (how German). Still, they are pretty and fun, as well as being practical, so win-win.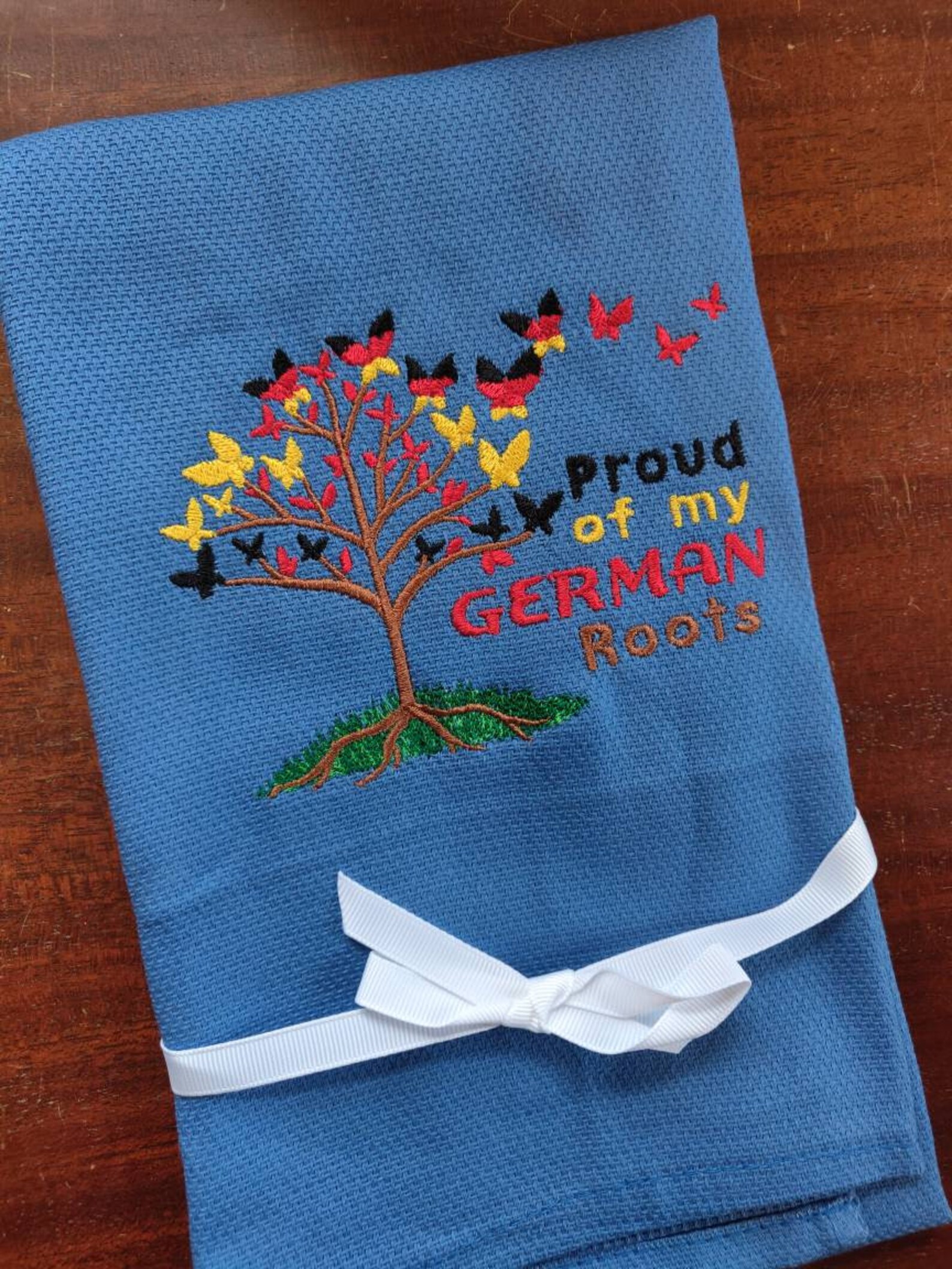 Custom Embroidered tea towel "Proud of my German Roots" Germany Design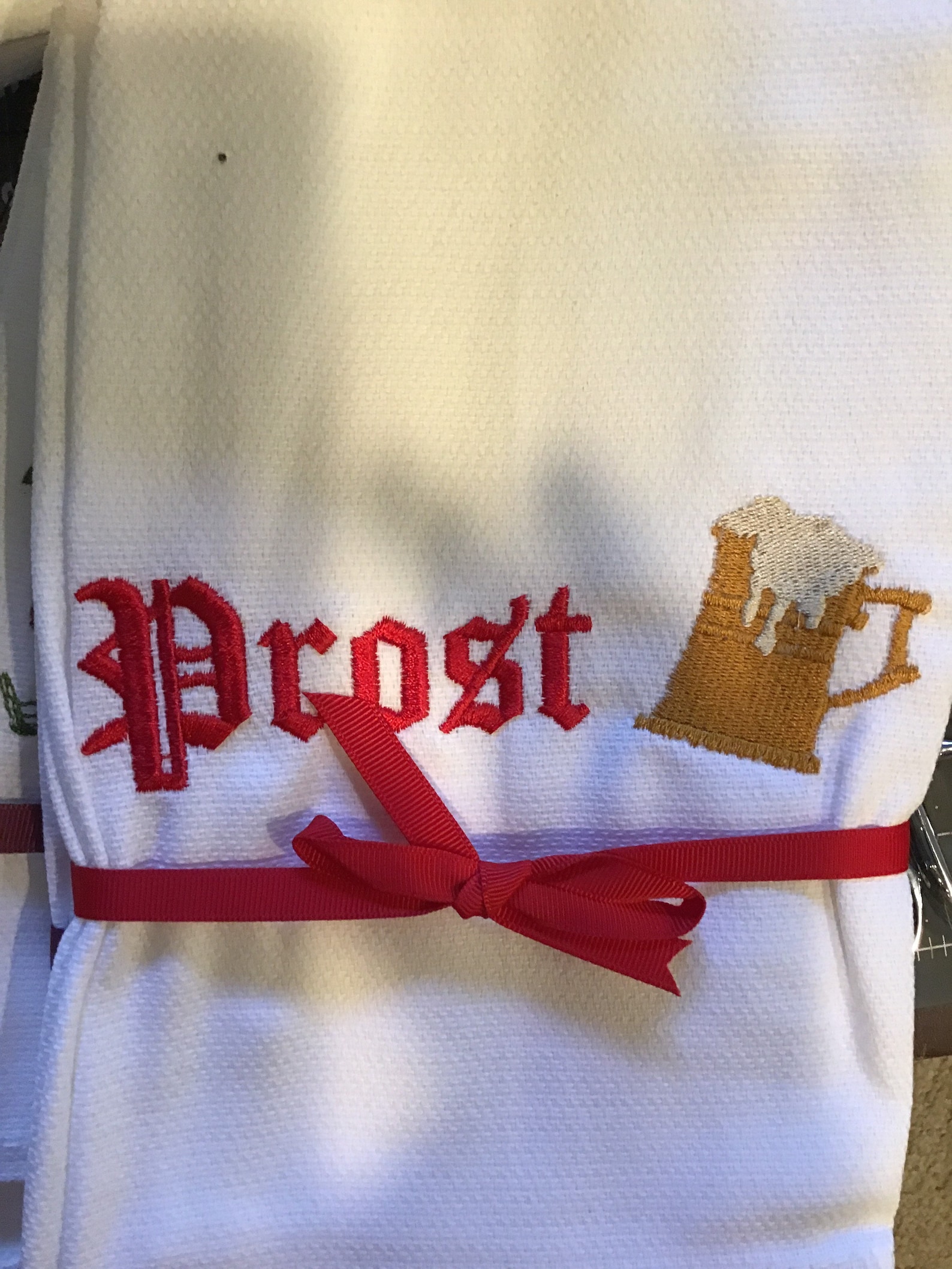 Custom Embroidered tea towel Beer Lovers "Prost"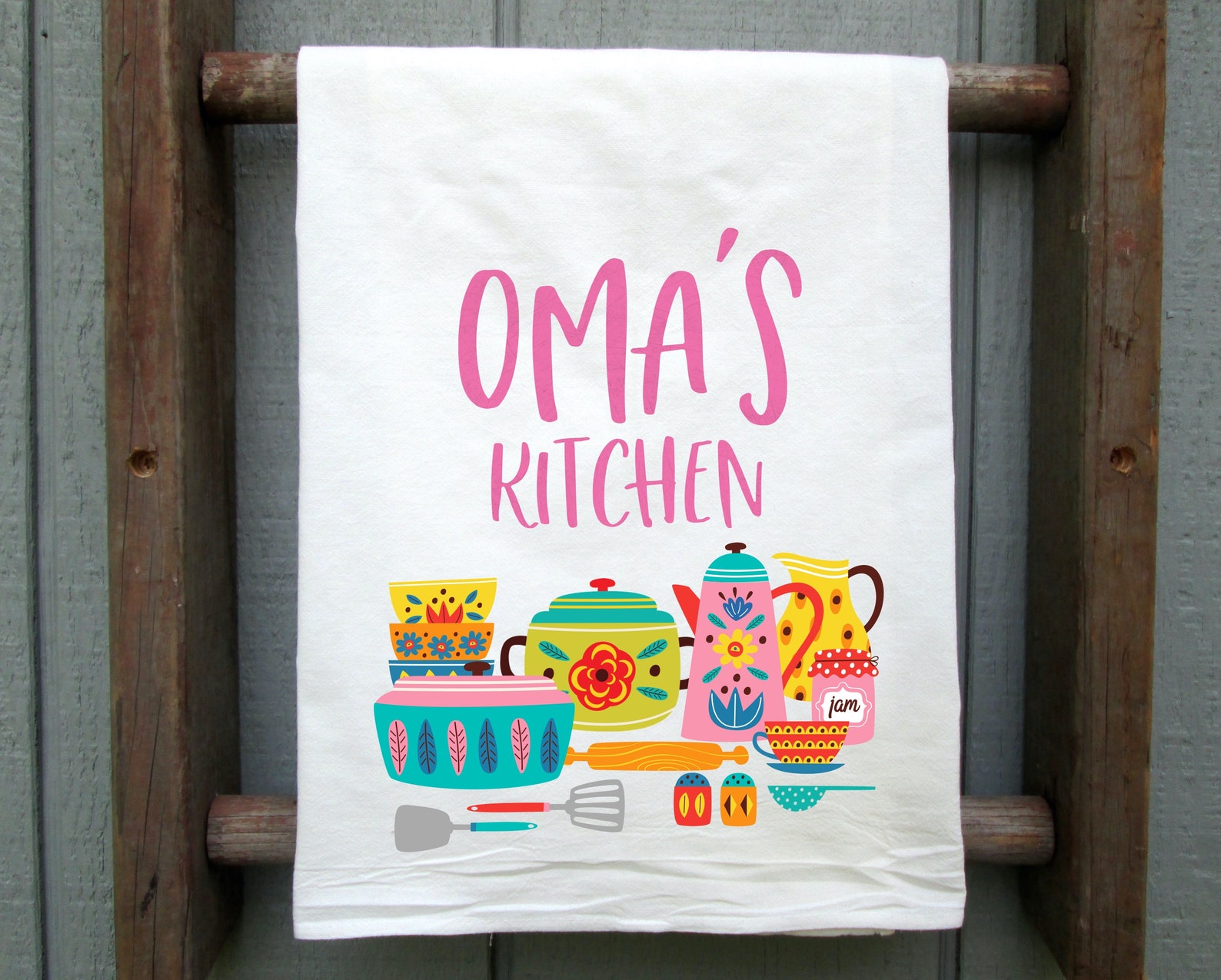 Oma's Flour Sack Towel, Oma's Kitchen, Oma Tea Towel, Gift for Oma

Breakfast/ Abendbrot Board
These Guten Appetite boards come in a few sizes. The small is perfect for a personal breakfast or Abendbrot board, or for serving a wedgeof cheesse.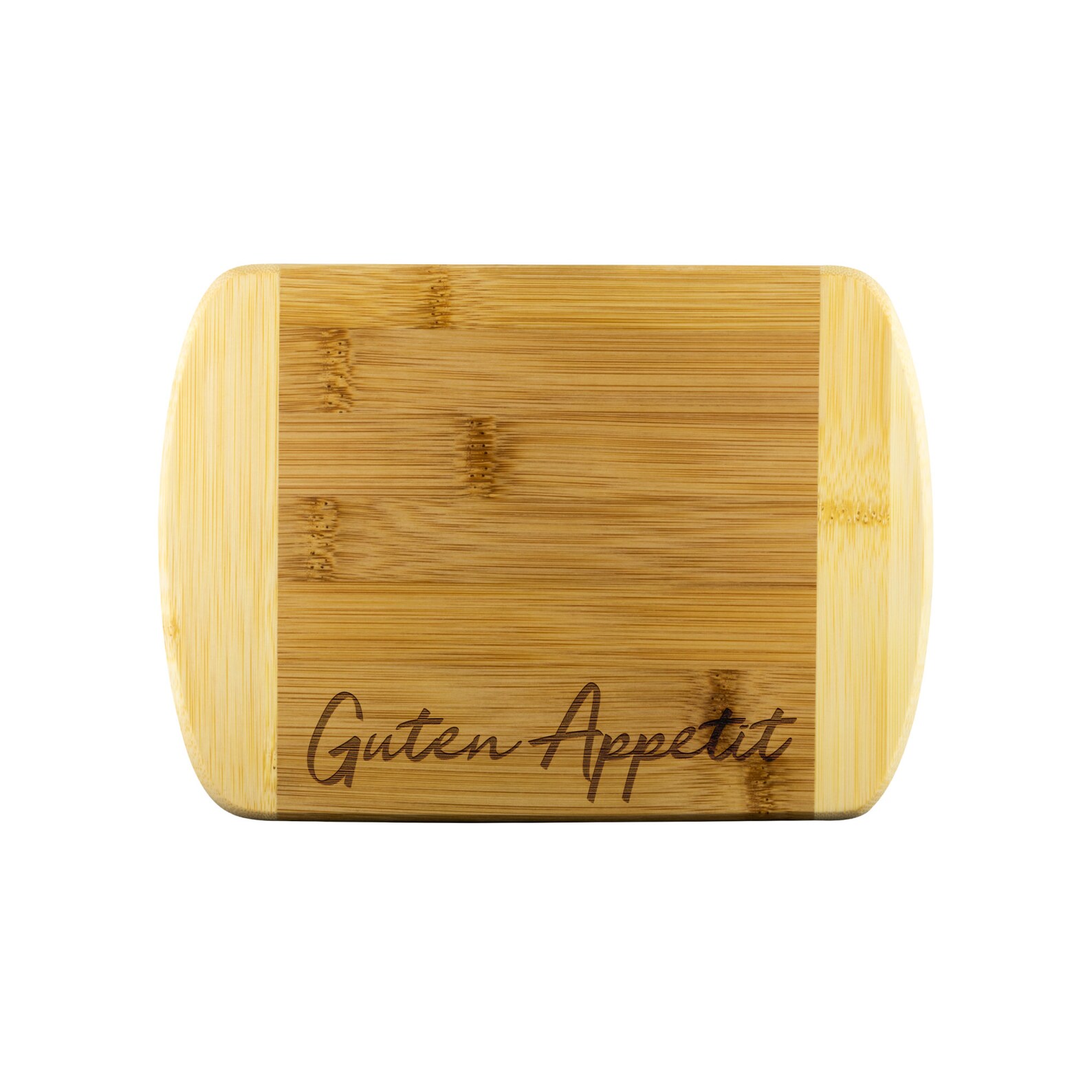 Guten Appetit Round Edge Bamboo Cutting Board, German Housewarming gift

Underberg
To combat those rich Christmas Foods… a Special Edition 2022 Tin with 12 Bottles of Underberg.
UNDERBERG Limited Edition Underberg 2022 TinSmallflower
German Coffee & Tea for the Mug
German coffee culture is a real thing. The average German might even drink MORE coffee than beer… but they love the mild roast of real German coffee the best. As for tea? It's a delightful way to end the day.  Fruit flavors, hibiscus, and even the cinnamony scent of Winter tea will make someone very happy.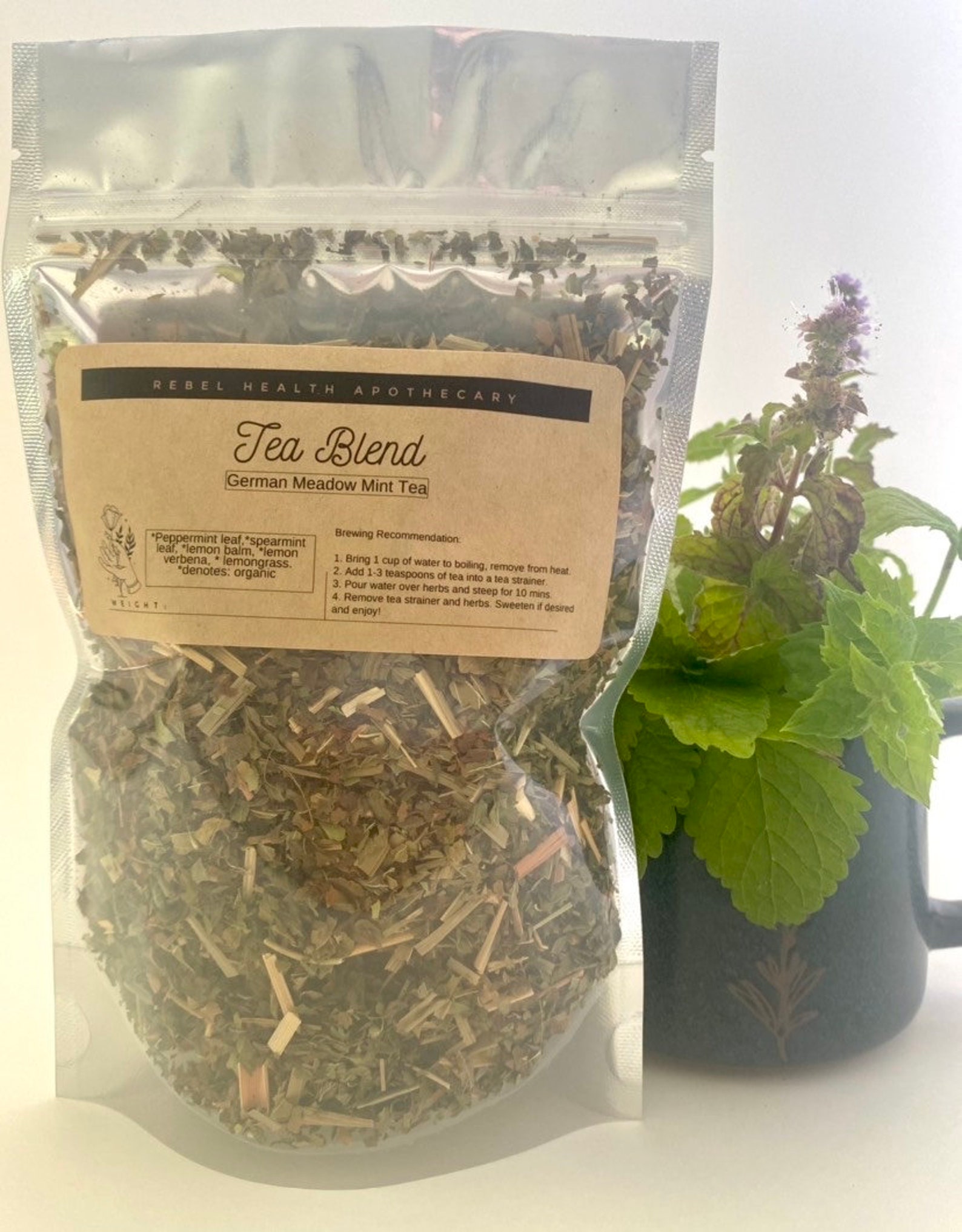 German Meadow Tea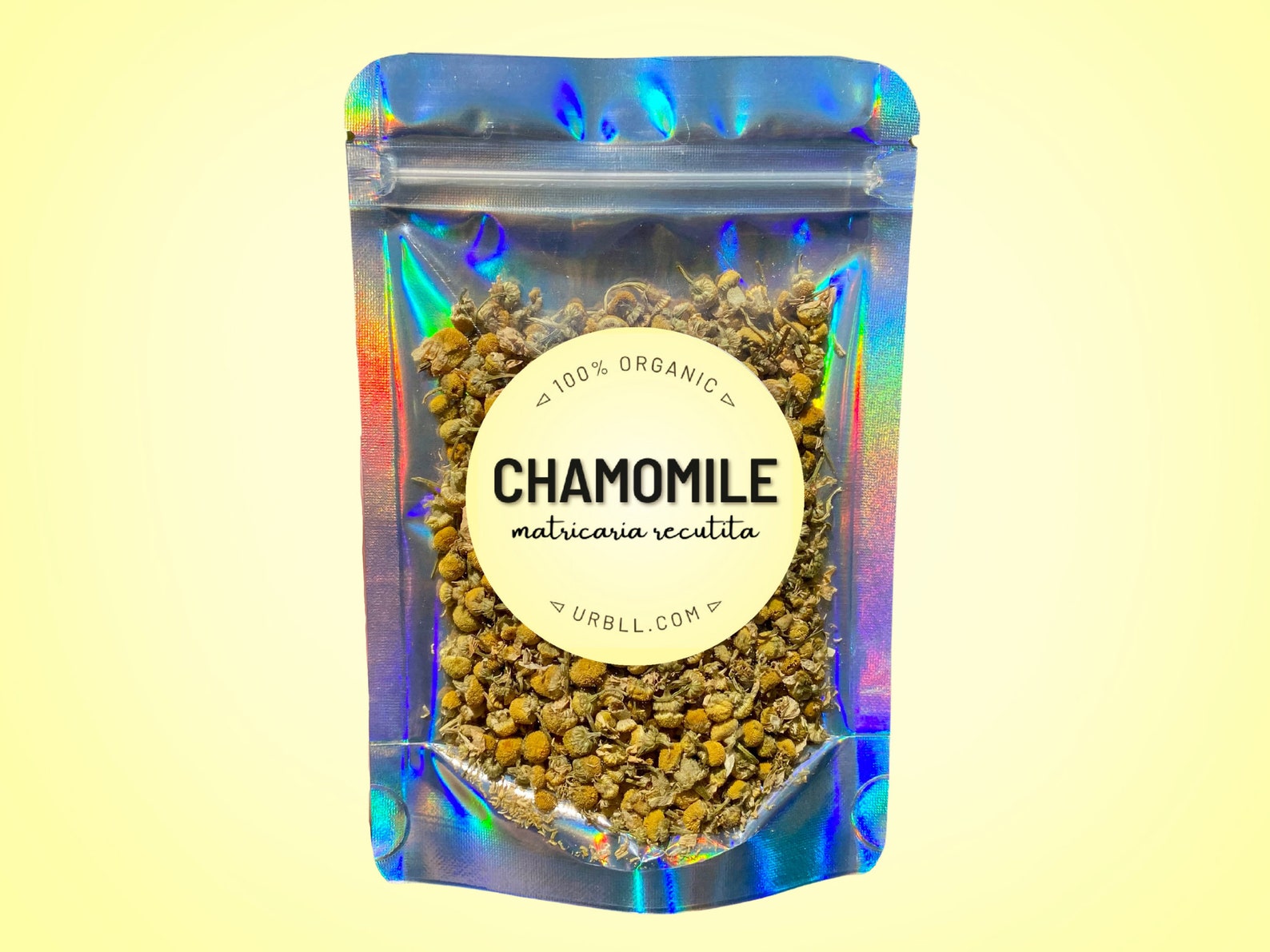 German Chamomile

Teekanne Tea Forest Fruits 20 Bags by Teekanne (Pompadour)

Teekanne Rosehip & Hibiscus Flowers Herbal Tea (20 Tea Bags)

Teekanne Winterzeit Winter Time Tea

Jacobs Kronung Ground Coffee 500 Gram / 17.6 Ounce (Pack of 2)

Dallmayr Prodomo Whole Beans Coffee 2 Packs X 17.6oz/500g (Pack of 2)

Fun T- Shirts
Everyone loves a fun T shirt.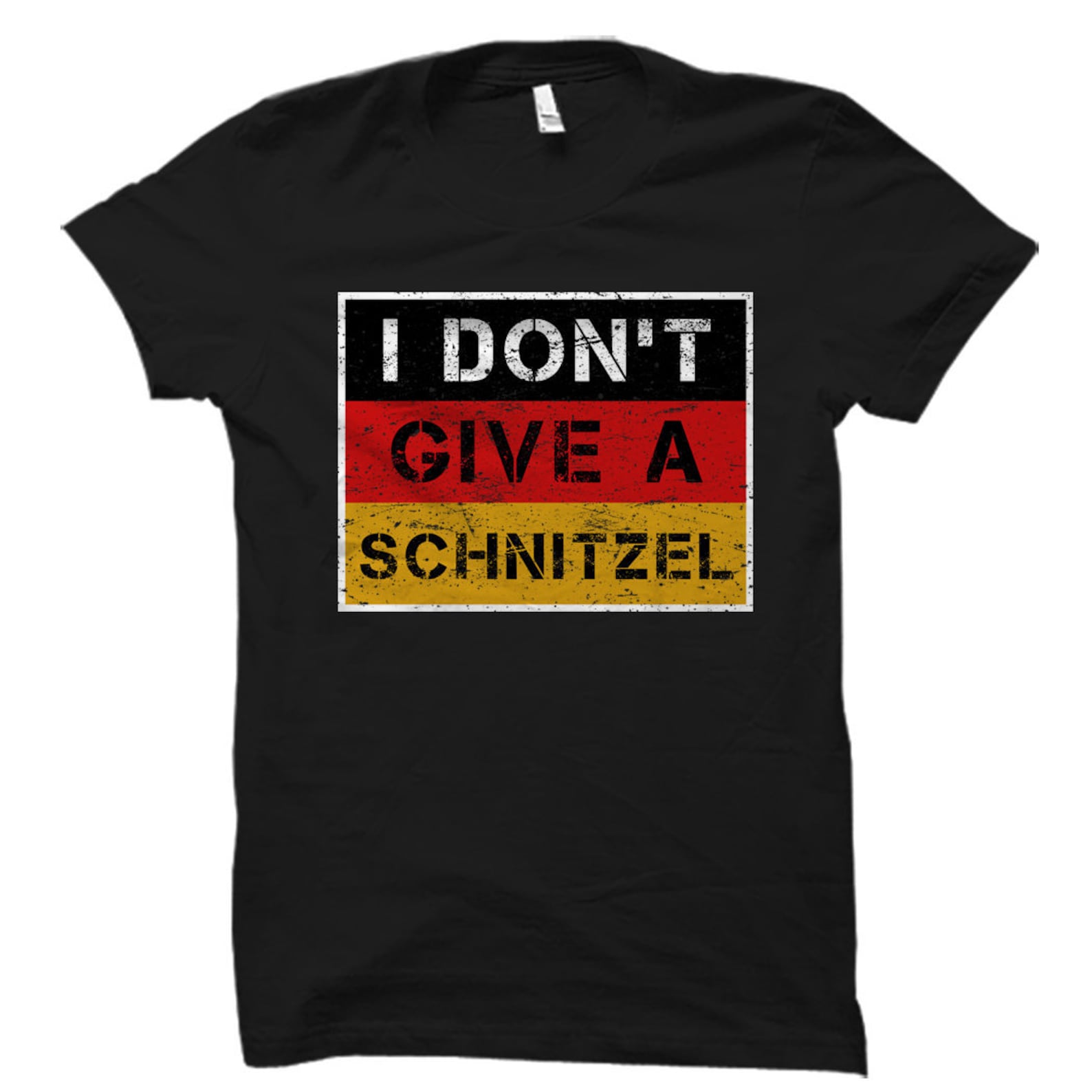 I don't give a Schnitzel!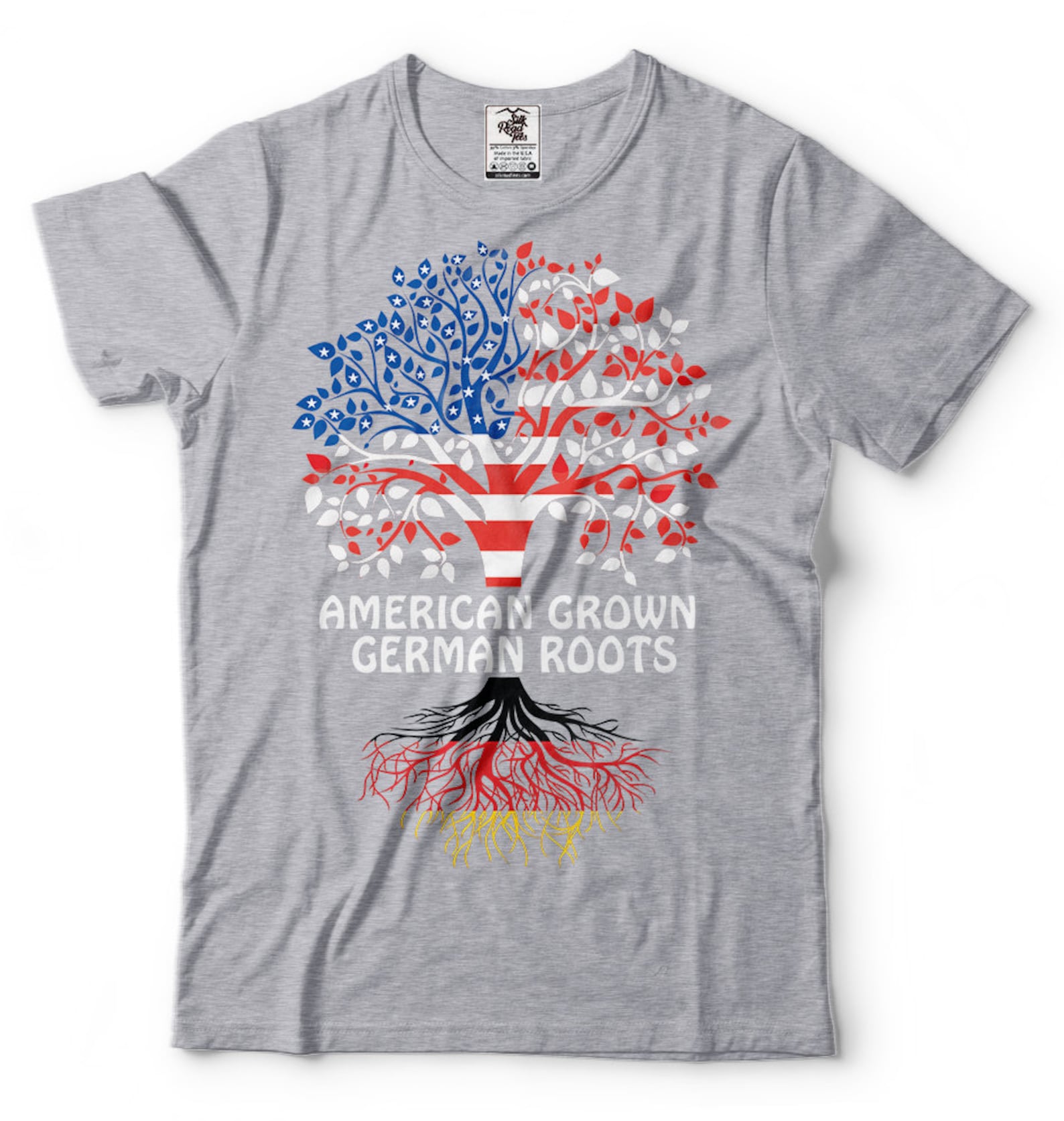 American Grown German Roots T-Shirt Germany Patriotic Tee Shirt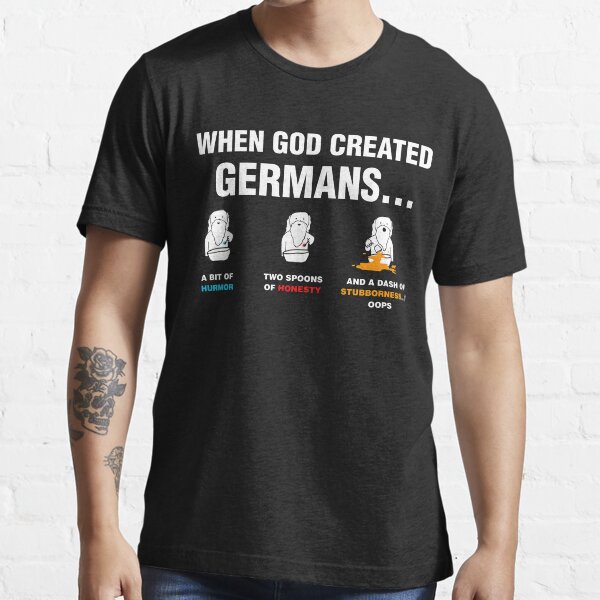 When God created Germans Funny Essential T-ShirtRedbubble
Hard Candies
Who doesn't love hard candies? I keep some in my car. These gift boxes of Hermann the German Bavarian hard candies are a delicious reminder of home.
Hermann the German Bavarian Hard Candy 3-Flavor Variety: One 5.29 oz Bag Each of Liquorice, Honey Bees, and Bavarian Herbal Assortment in a BlackTie Box (3 Items Total)

Hermann the German Bavarian Hard Candy 3-Flavor Variety: One 5.29 oz Bag Each of Blackberry, Raspberry, and Cherry in a BlackTie Box (3 Items Total)