In Germany most of the wooden Christmas  Ornaments come from the Erzgebirge or Ore Mountains. The miners learned woodworking skills, and used the carving tricks to create beautiful and amazing Christmas decorations like these German Wooden Christmas Tree Ornaments.  Sweet little figures, Nativity Scenes, intricate snowflakes, ornaments that reflect hobbies, and ornaments that show your love for Christmas. These ornaments are special enough to become heirlooms… and are sturdy enough to last! (Well, they are certainly not as fragile as the glass ornaments.)
German Wooden Christmas Tree Ornaments
Wooden ornaments come painted, or natural brown…and give a homey feel to the Christmas tree.
Wooden Erzgebirge Figures
Adorable little Erzgebirge figures for your Tree. Natural colors and fuzzy beards! Woodsy Snowmen. These are so darn CUTE!
Alexander Taron Importer 15-0204 Christian Ulbricht Ornament-Shepherd-3

Alexander Taron Importer 10-0201 Christian Ulbricht Ornament – Snowman Wearing Pinecone Hat – 3.5

Chubby White Snowman with Birdhouse 3.5 x 2 Wood Decorative Hanging Ornament

Alexander Taron Importer 15-0410 Christian Ulbricht Ornament-Mushroom Man-3

Alexander Taron Importer 37-270 Christian Ulbricht Ornament Hiking Chicks in Painted Wood Finish (Set of 3)

Christian Ulbricht 15-0202 Ornament-Woodsman-4

Authentic German Erzgebirge Handcraft Tree Ornaments Tree Ornament Cuckoo Clock Forest – 10cm / 3,9inch – Hubrig Volkskunst

 Colorful Graupner Ornaments from the Erzgebirge
These painted ornaments give a pop of color to your Christmas greenery.
Alexander Taron 4711 Graupner Ornament – Holy Family – 3.25

Alexander Taron Importer 4330 GRAUPNER Ornament – Assorted Clip – ON Candleholder Box of 6 with Candle, Multi

Alexander Taron 4416 Graupner Ornament-Snowman Birdhouse-3

Alexander Taron 4245 Graupner Ornament-Bell Angel-3

Alexander Taron Importer 4262 Graupner Ornament – Cat in Heart – 3

Alexander Taron 4122 Graupner Ornament-Arch Santa Workshop-2.75

Alexander Taron Importer 4258 Graupner Ornament – Cat with Yarn/Window – 2.25

Alexander Taron 4145 Graupner Ornament – Santa with Train/House – 3

Graupner 4581 Ornament-Santa with Bell-3.25

Alexander Taron Importer 4414 Graupner Ornament – Snowman with Bunnies – 2.625

Graupner Ornament – Nativity Scenes – Assorted Set of 5 pieces-Natural Finish

Alexander Taron 4349 GRAUPNER Ornament – Candy Assortment 6 Piece, Multi

Graupner 4141 Ornament-Santa with Sled-3

Alexander Taron Importer 4562 Graupner Ornament – Flying Angel – 2

Steinbach Ornaments
Legendary Steinbach ornaments… Nutcrackers and more! The Steinbach company folded a few years ago, but fortunately it was purchased, and is making a comeback! You can still find vintage ornaments from the old company here.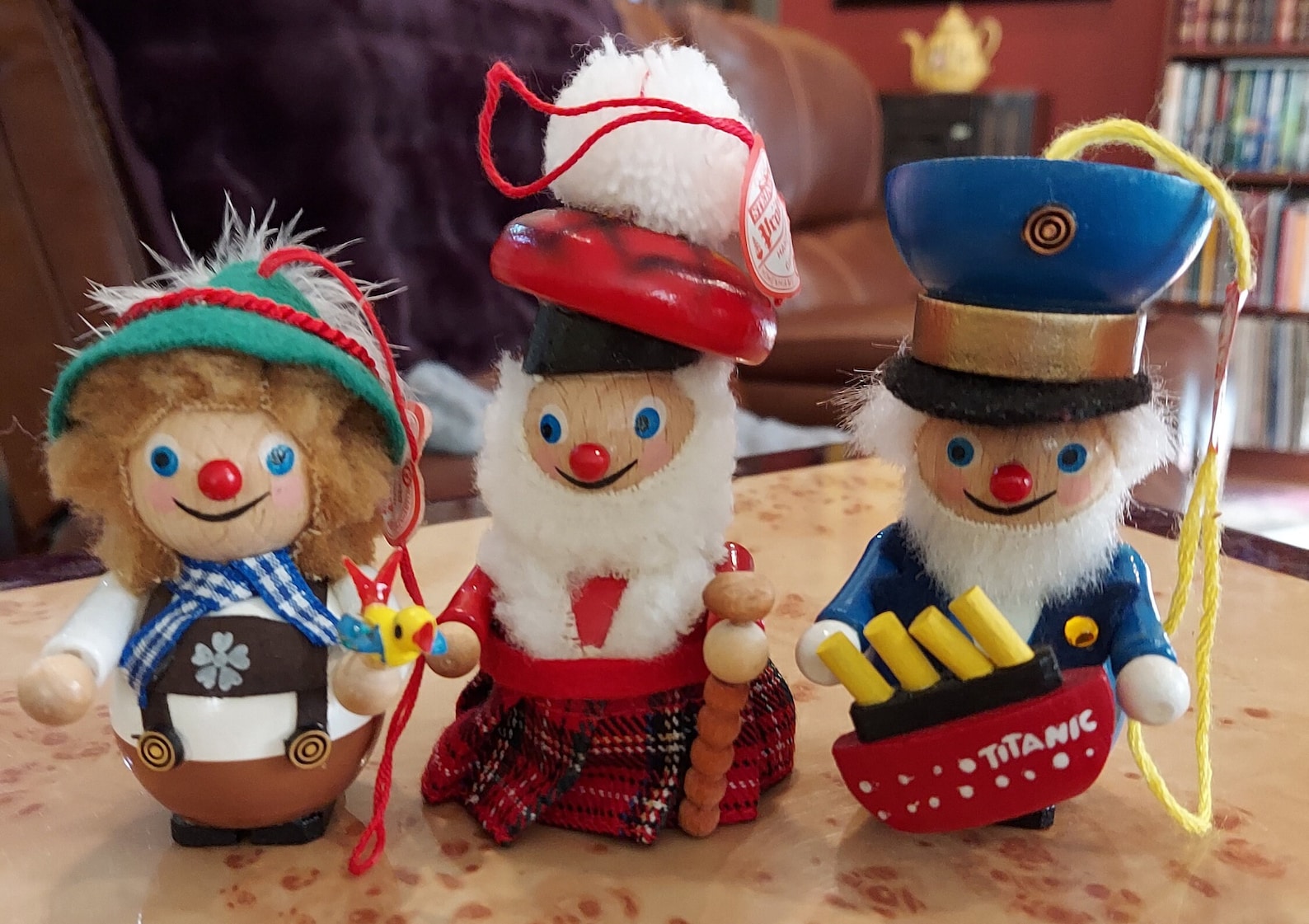 https://tidd.ly/46BczHh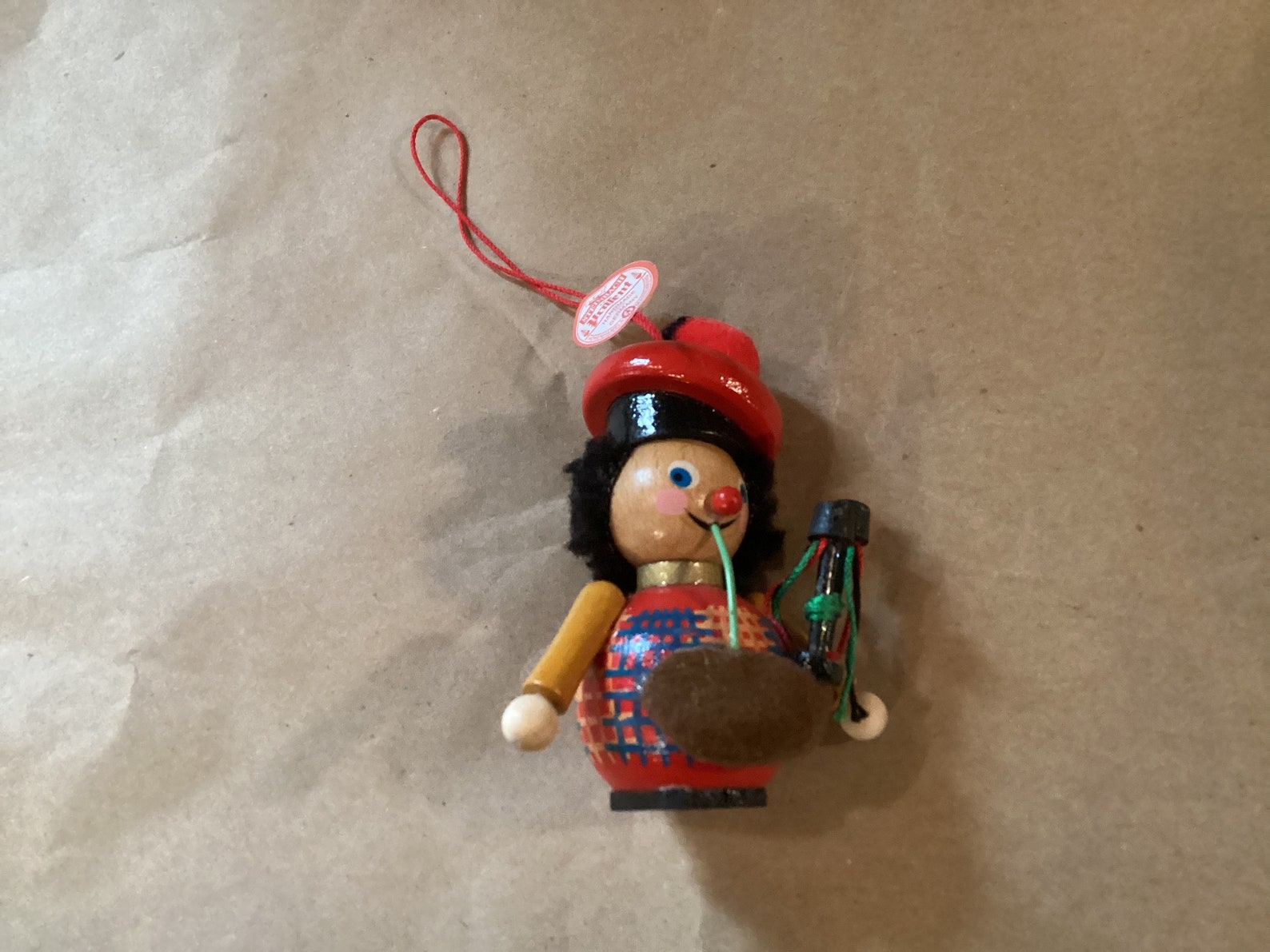 Steinbach Wooden Christmas Ornament Bag Pipe Player Vintage Germany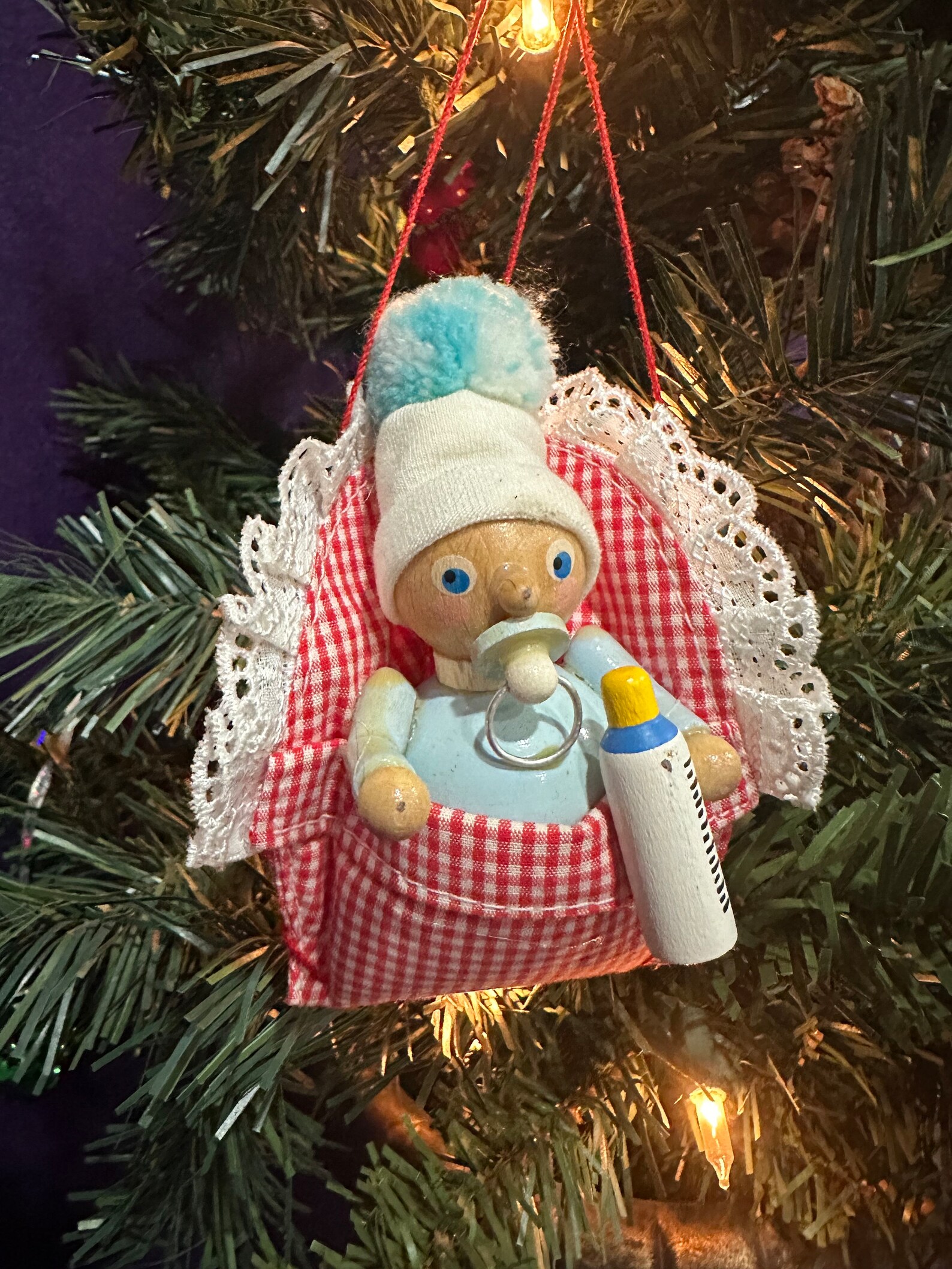 Steinbach Urälent Baby Ornament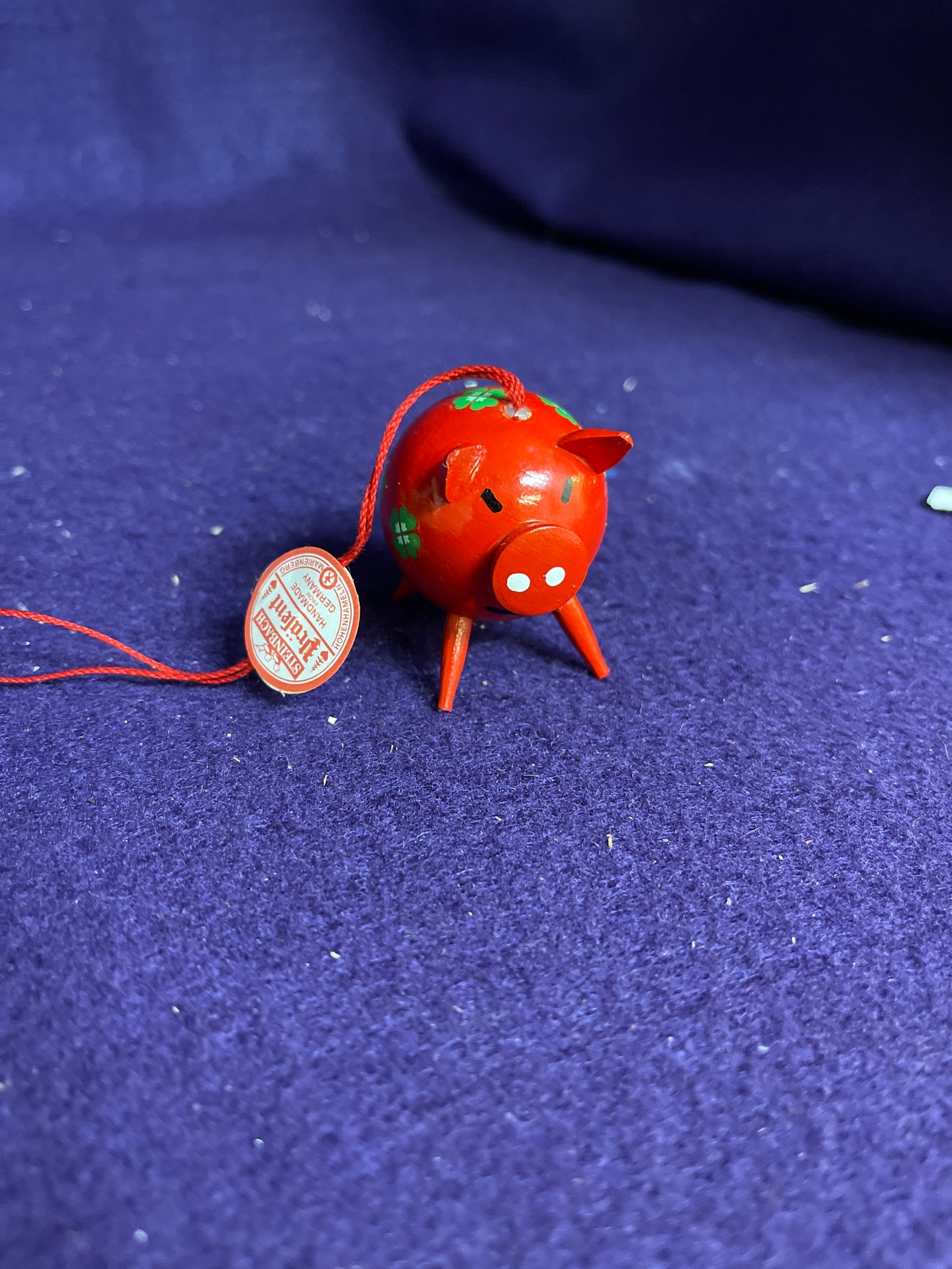 Steinbach Uralent made Pig ornaments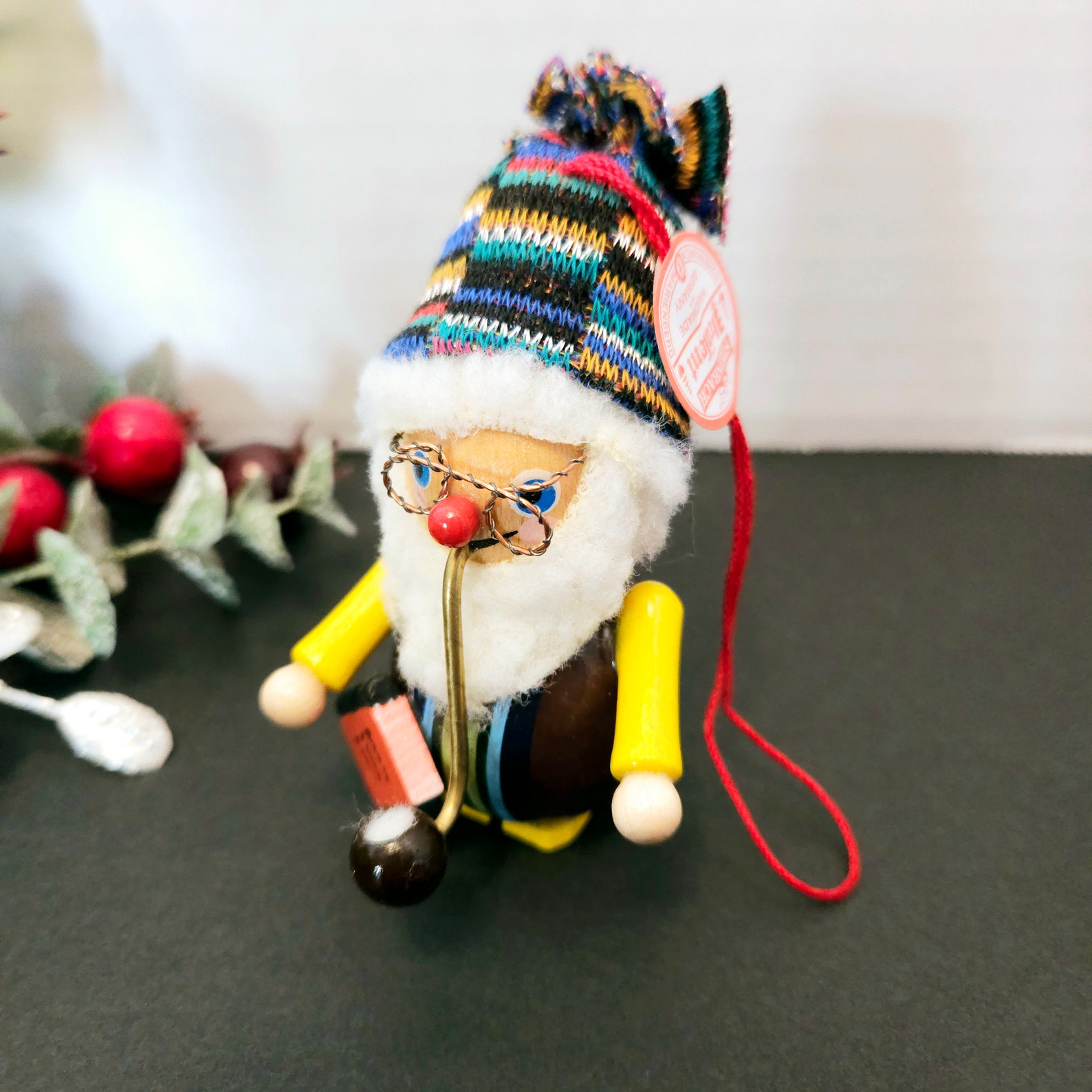 hVintage STEINBACH Wood Ornament with Tag – Old man with pipe and book – Handmade Germany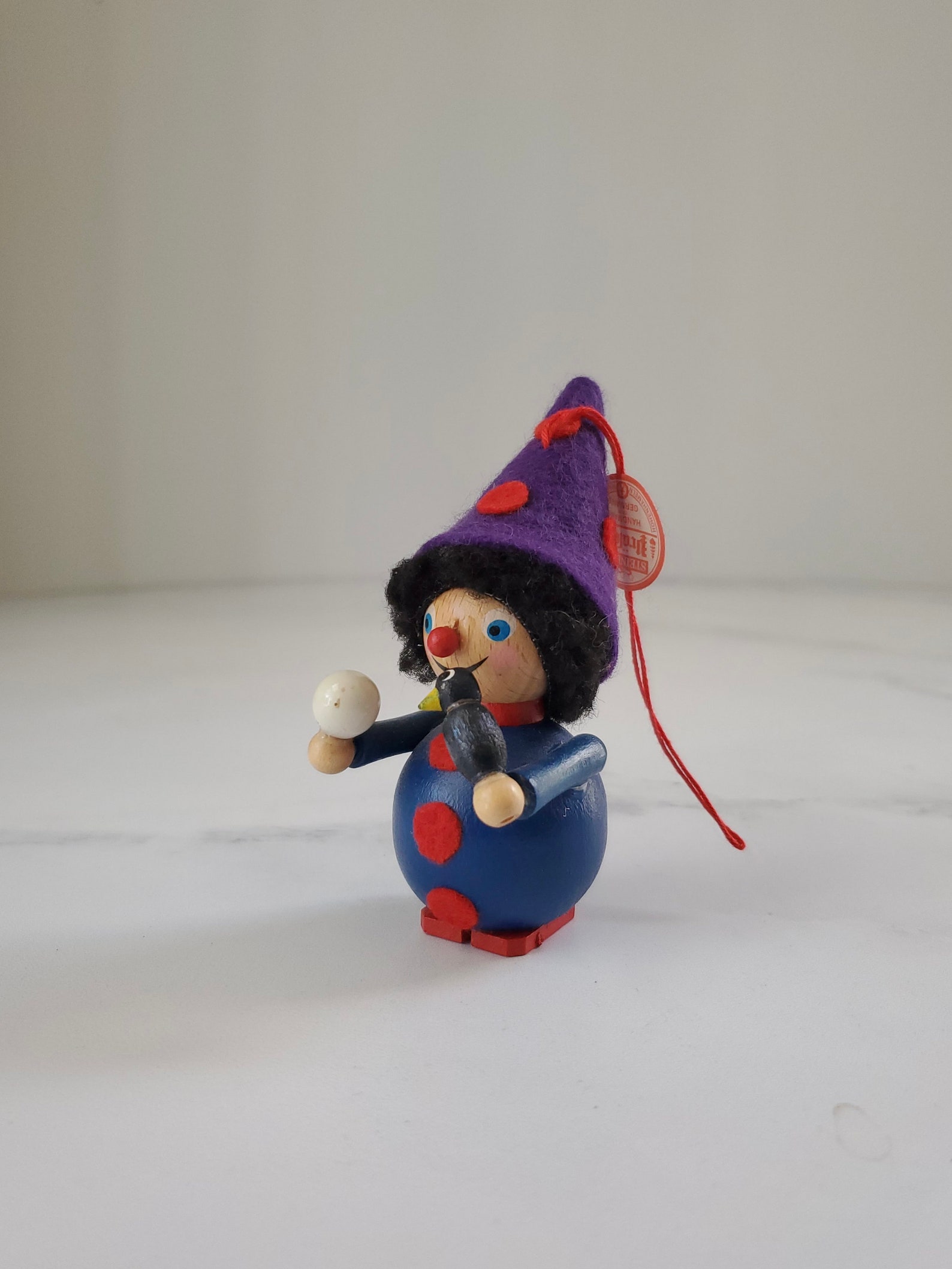 Vtg STEINBACH Magician Ornament 1970s with original

12 Days of Christmas
Beautiful laser cut ornaments depict the verses of the Christmas Carol…hang on the tree, or hang on some branches in a vase.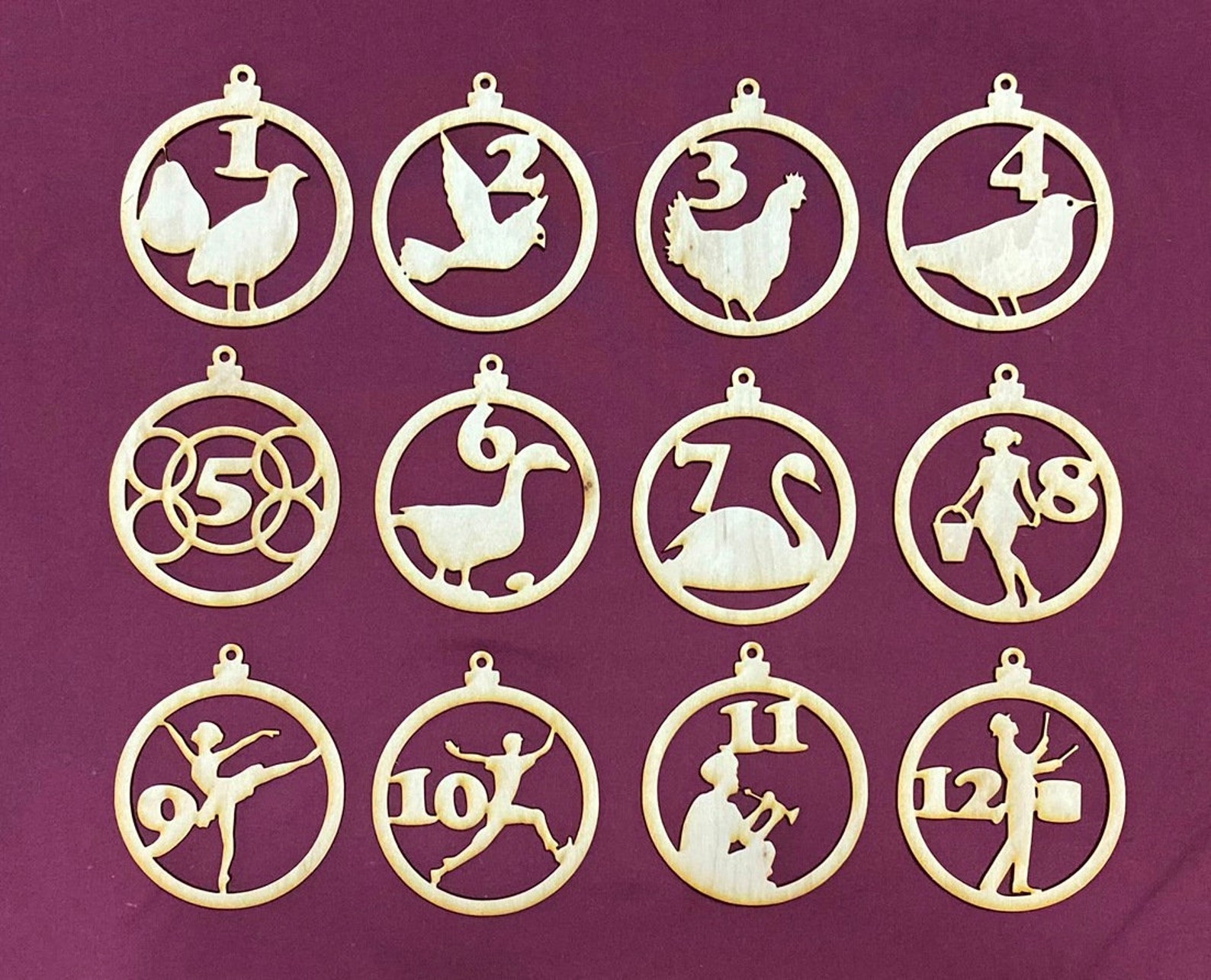 12 Days of Christmas Ornaments

Snowflake Ornaments
Delicate snowflakes made from wood
Binswloo 24pcs Wooden Snowflakes Ornaments, Unfinished Wood Cutouts Christmas Tree Hanging Ornaments for Crafts, Rustic Xmas Decorations

Binswloo Wooden Snowflakes Ornaments, 3 Inch Unfinished Wood Cutouts Christmas Tree Hanging Ornaments for Rustic Xmas Decoration, 12 Pcs

 More Wooden Ornaments
Forest Decor Wooden Rustic Ornaments for Christmas Tree – Handcrafted Hanging Decor with Hang Tie – Natural Wood Nativity Scene Decorations for Xmas, Holiday & Party (Flying Pig, 1)

Forest Decor Wood Rustic Christmas Decorations, Deer, Holiday Hanging Decor for Families, Rustic Christmas Tree Ornaments, Includes Hang Tie, Ornaments for Christmas Tree Handmade in Germany

Forest Decor Wooden Rustic Ornaments for Christmas Tree – Handcrafted Hanging Decor with Hang Tie – Natural Wood Nativity Scene Decorations for Xmas, Holiday & Party – Stunning Ornaments Gifts

BRUBAKER 6 Handpainted Wooden Christmas Tree Ornaments Decoration – Christmas Choir – Designed in Germany

BRUBAKER Nutcrackers Tree Ornaments Set – Hanging Figurines – Designed in Germany

BRUBAKER Trains Tree Ornaments Set – Hanging Figurines

BRUBAKER Wooden Christmas Tree Ornaments – 22 Pieces – Hand-Painted Figurines – Up to 4 cm