The first Advent Calendar was invented by a German mom who wanted to help her son count down the days until Christmas (my bet is that she didn't want to have to keep telling him). Luckily, getting a daily treat while counting down to Christmas isn't just for kids anymore! A Wine or Beer Advent Calendar makes the wait a lot more fun!
So, where can I buy a Wine Advent Calendar? How do I get a Beer Advent Calendar?
There are a few different kinds of  Wine and Beer Advent Calendars, and I think the best ones are the ones you can fill yourself. This way you are certain the get your favorites.  Fill up a Beer Advent Calendar Box for yourself, or organize a Wine Advent Calendar for your favorite person.  You can even get Drizly to deliver the bottles for you!
What sort of beers? Maybe work with a Theme… All German Beers or Christmas Beers.  Try local craft beers, or just grab standard favorites. Whatever you choose… a beer a day will smooth the chaos that we run in to while preparing for Christmas. Face it, wrapping, bills and Christmas specials are all just that much easier with a beer at your elbow.
There's even a FILLED Beer Advent Calendar!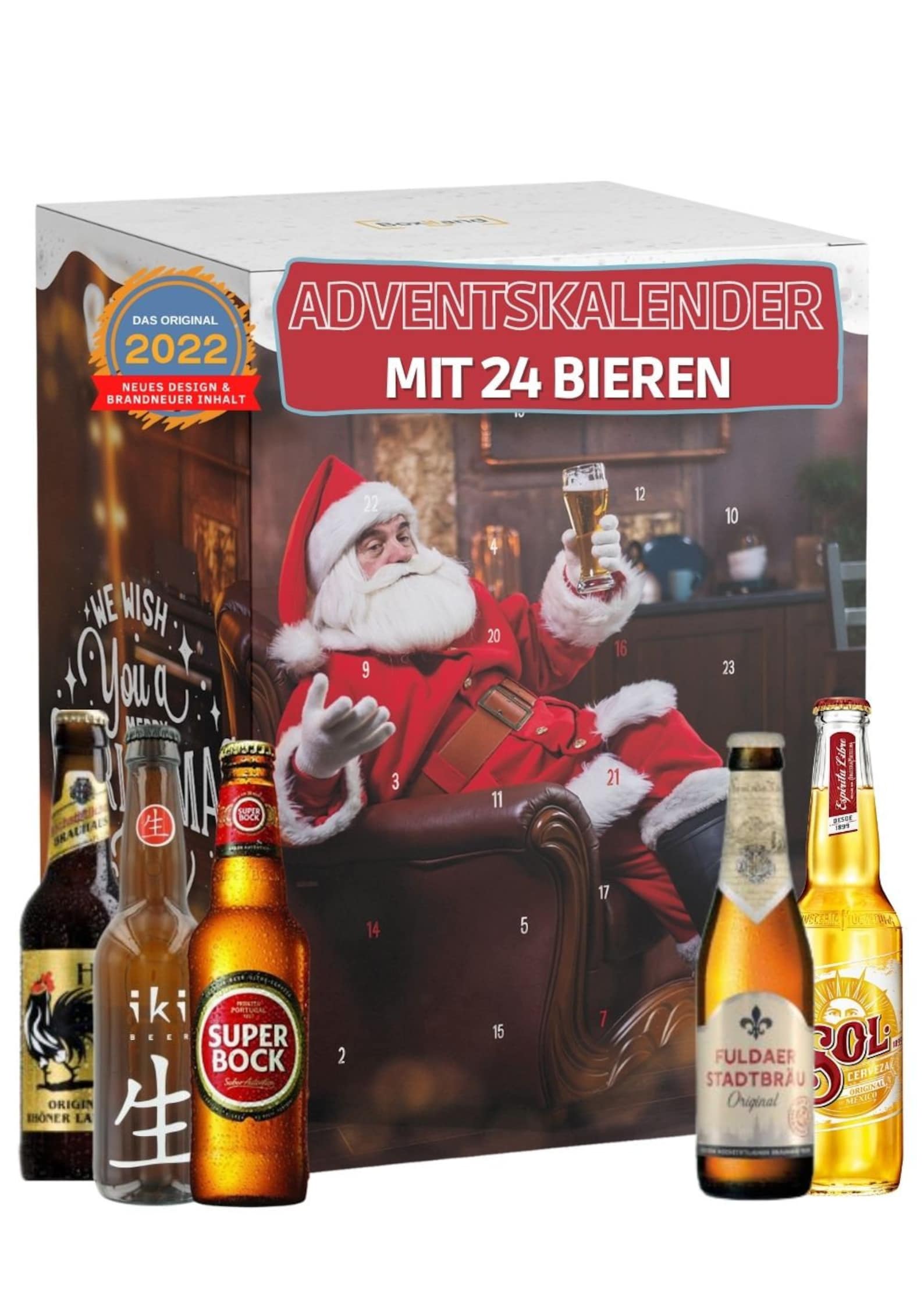 Advent calendar with 24 beers from all over the world (24 x 0.33L) I Advent gift for beer lovers

As for wines… It might be best to load it up with mini-bottles, since a full bottle a day for one person seems like kind of a lot (but times are stressful, and no judgment here). Go with favorites… all reds, all whites, or a nice mix of the two. I also love the idea of little splits of Champagne or Prosecco.  Everything feels MUCH more festive with bubbly wine!
Personalized Wine and Beer Tree!
Fill it any way you like… and everyone knows it's yours because YOUR NAME is on it.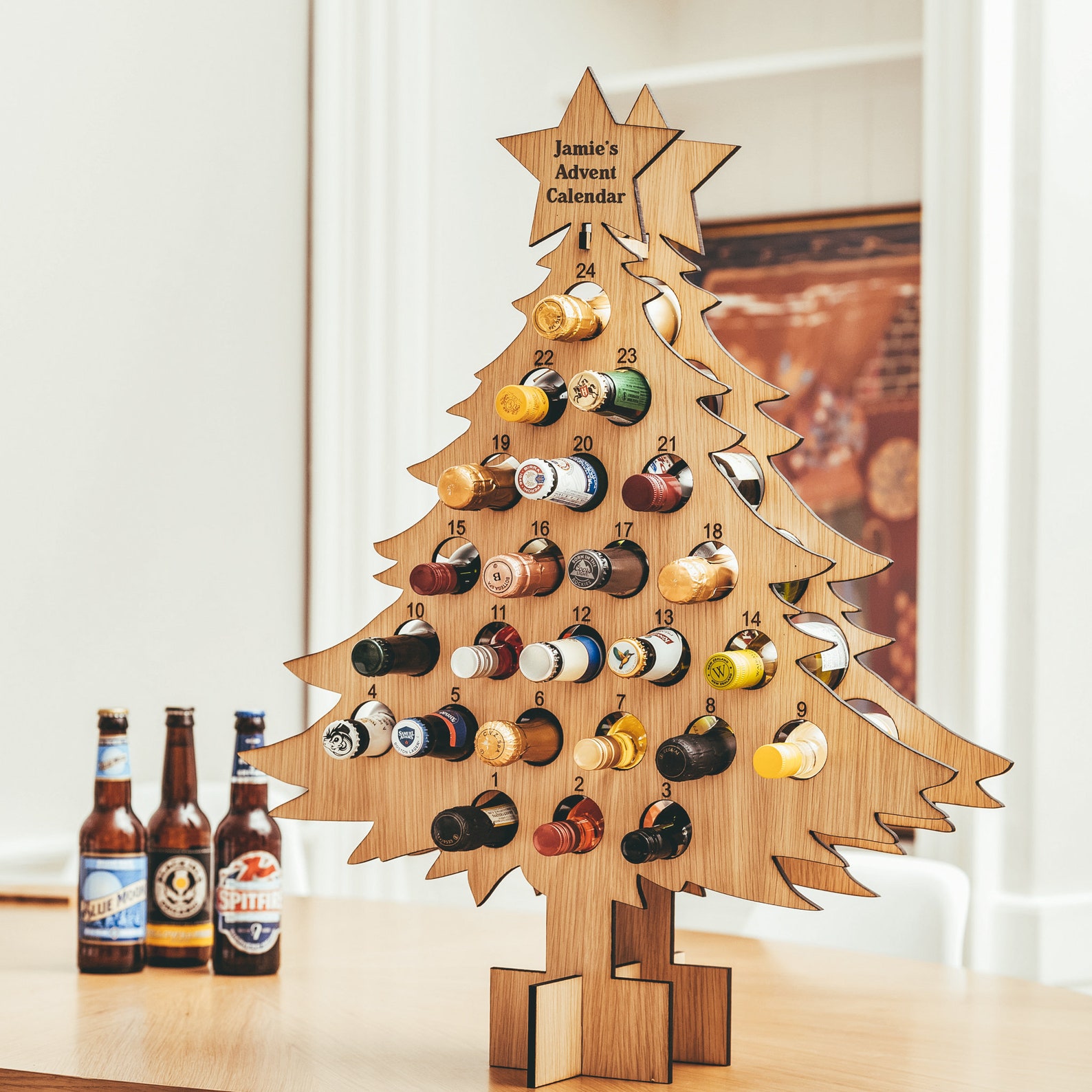 Personalised Oak Advent Calendar for Drinks Christmas Tree Advent Calendar Alcoholic Bottles Beer Wine Gin Prosecco Champagne Countdown

Wine Advent Calendars
Do you shop with Kroger? they won't ship their limited edition Wine Advent Calendars, but hopefully you can grab one. Otherwise, find one here to fill with your favorites.
Smaller set ups use mini wine bottles, but there is one for FULL SIZED wine bottles.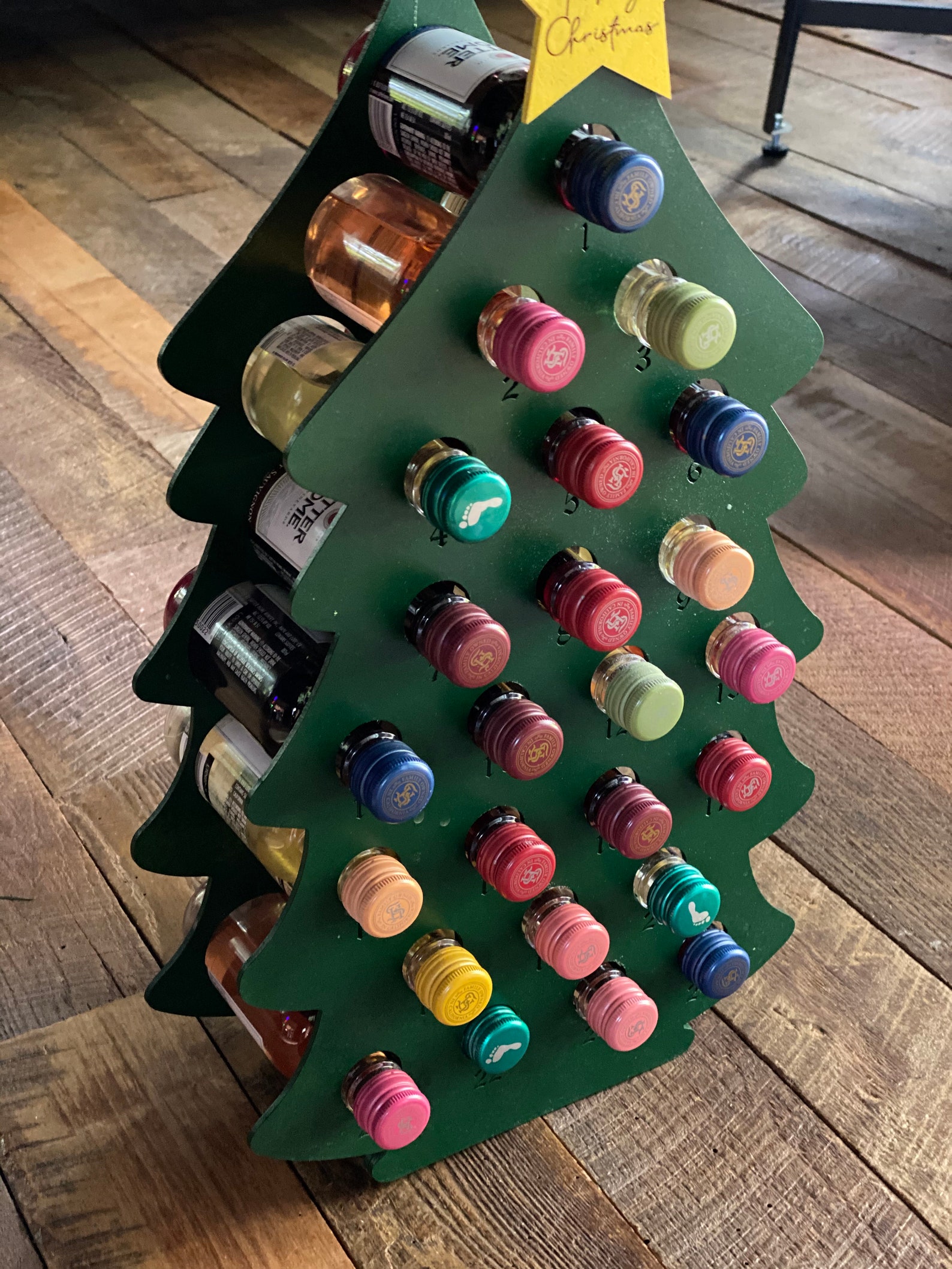 Christmas Tree Wine Advent Calendar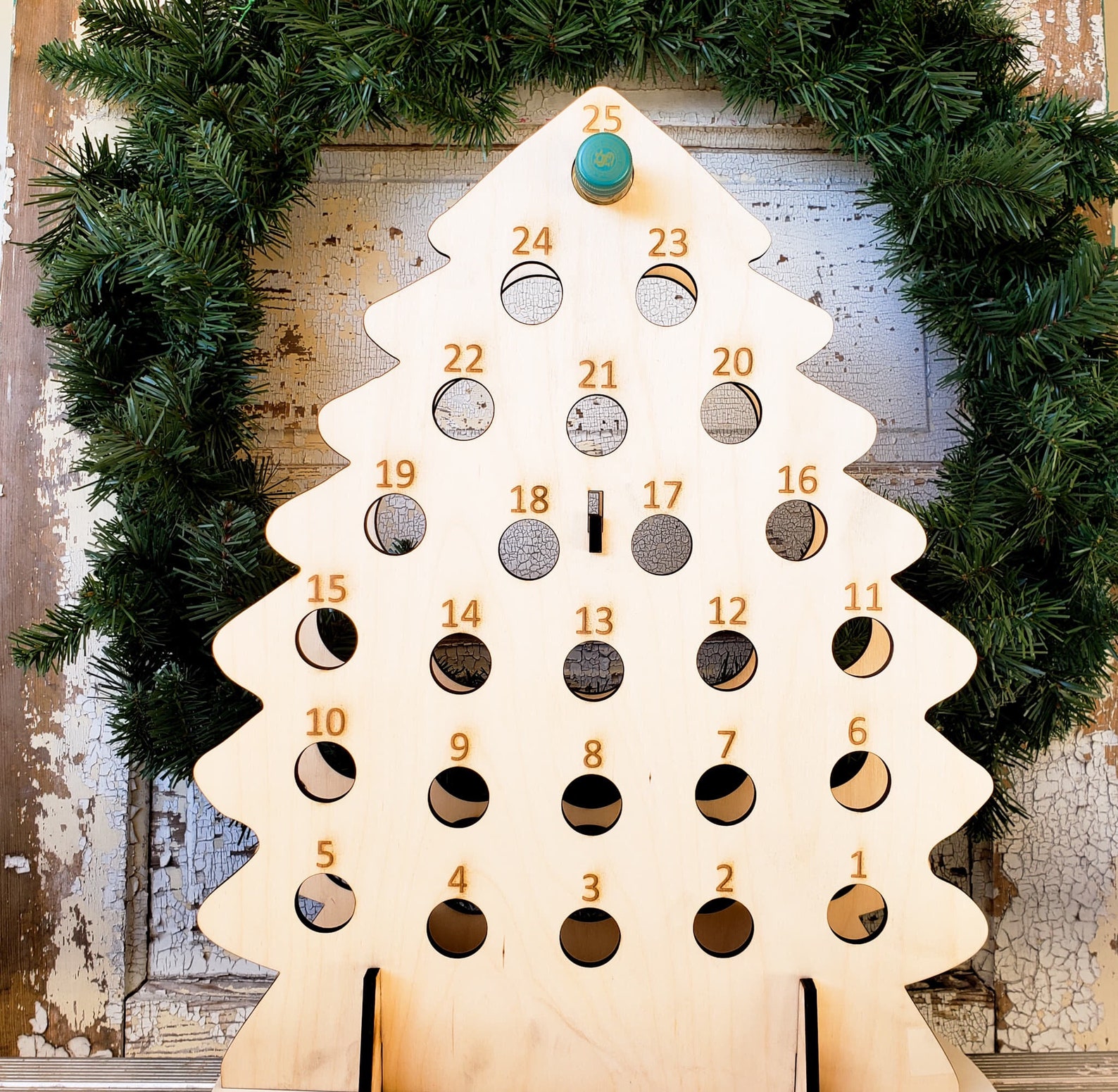 Mini Wine Bottle Advent Calendar- Christmas Tree, Christmas Tree Shaped Advent Calendar, Wine Advent Calendar, FREE SHIPPING!!

Adult Advent Calendar Wooden Christmas Tree Alcohol Mini Wine Bottles 187 mL Christmas Gift Mom Daughter 24 Days of Drinking 2020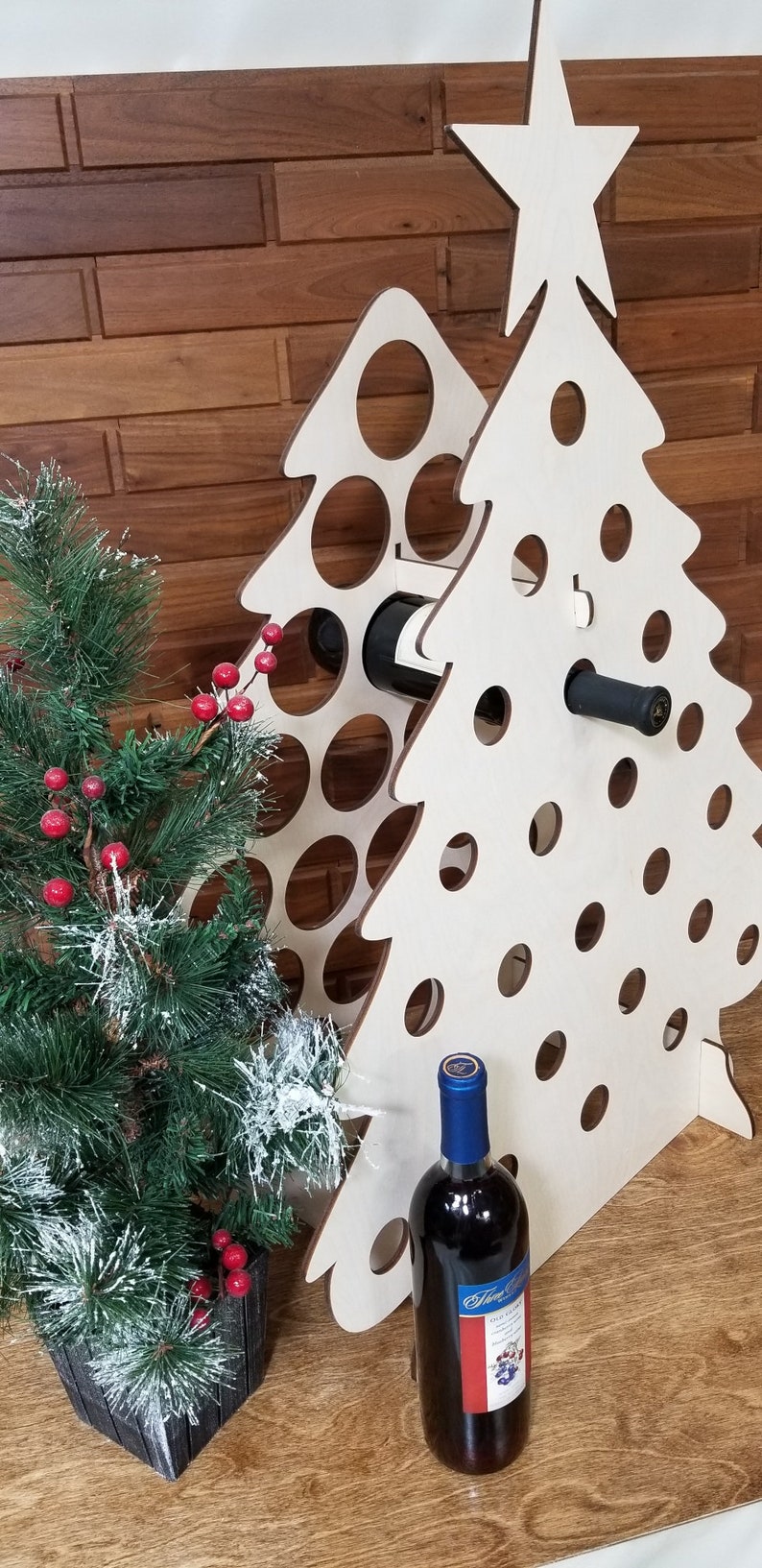 Tipsy Tree Full Size Wine Bottle Advent Calendar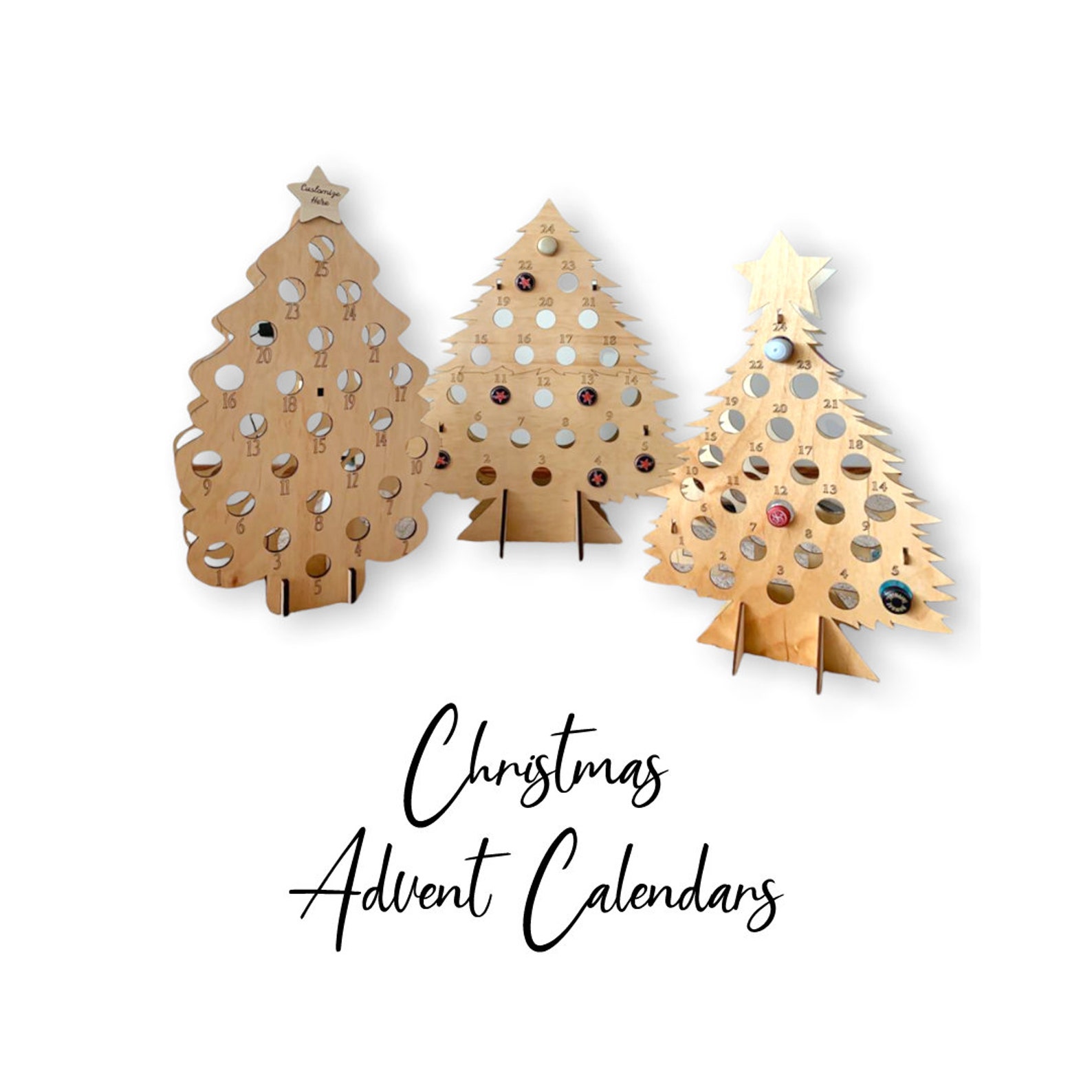 Christmas Wine and Spirit Advent Calendar

Find the perfect Beer Advent Calendar HERE
Everything from a simple cardboard crate (complete with decorative filling!)… to a fancy wood crate…. to a cute Tree! And you can fill them with bottles or cans.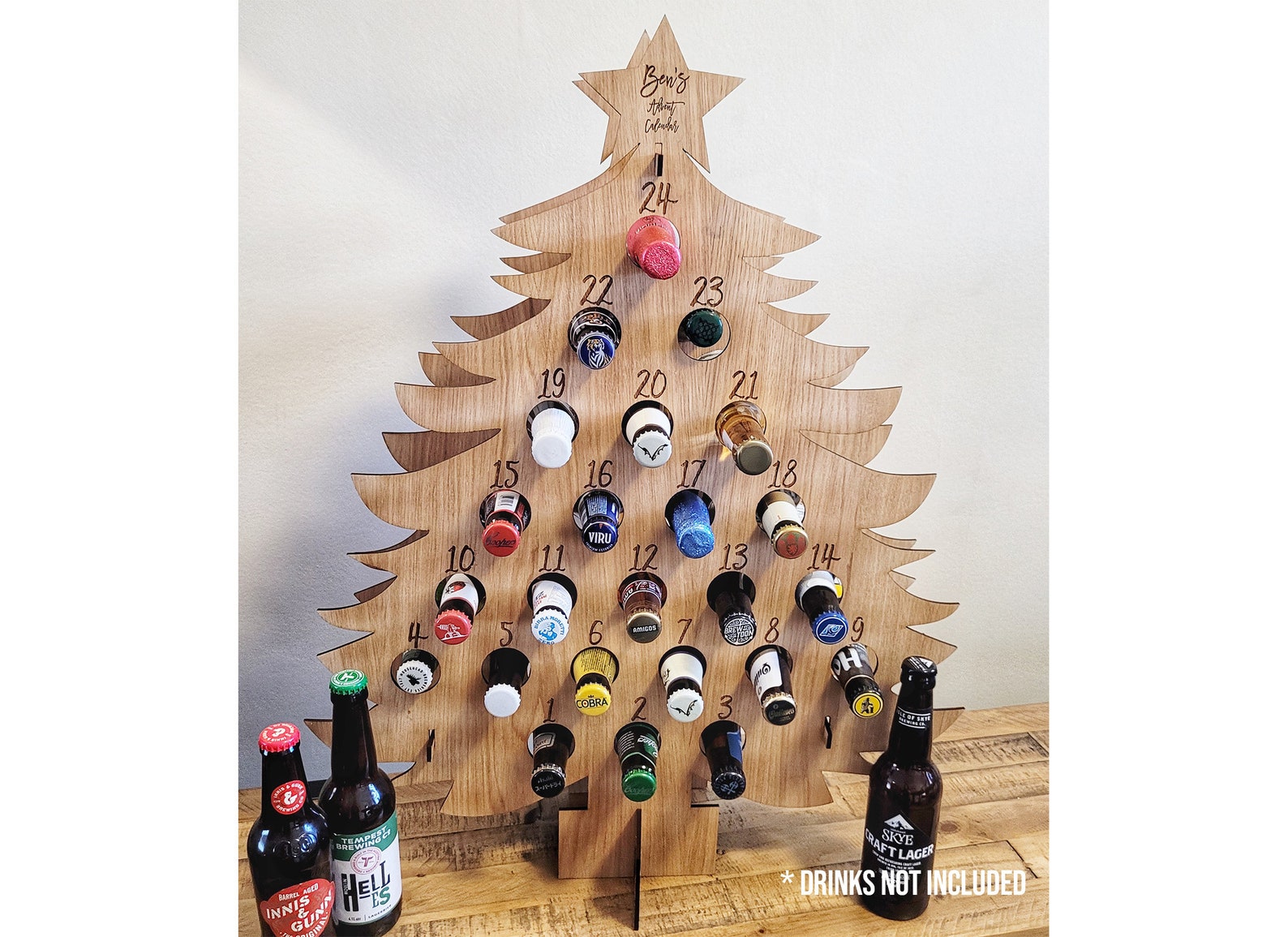 Beer Advent Calendar – Personalised Bottle Christmas Advent Calenda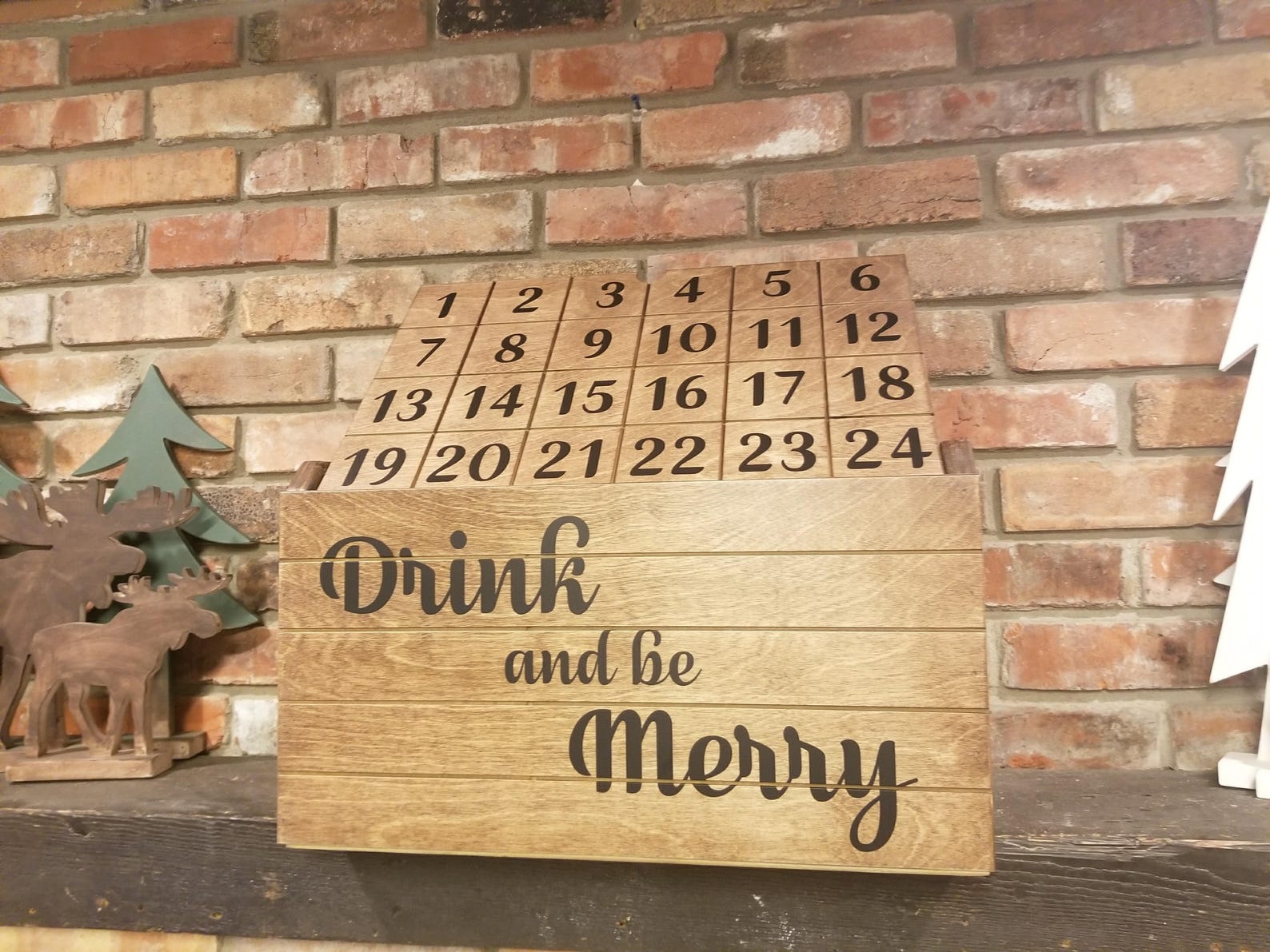 Advent Calendar, Advent Beer Calendar, Beer Storage, Beer Crate Gift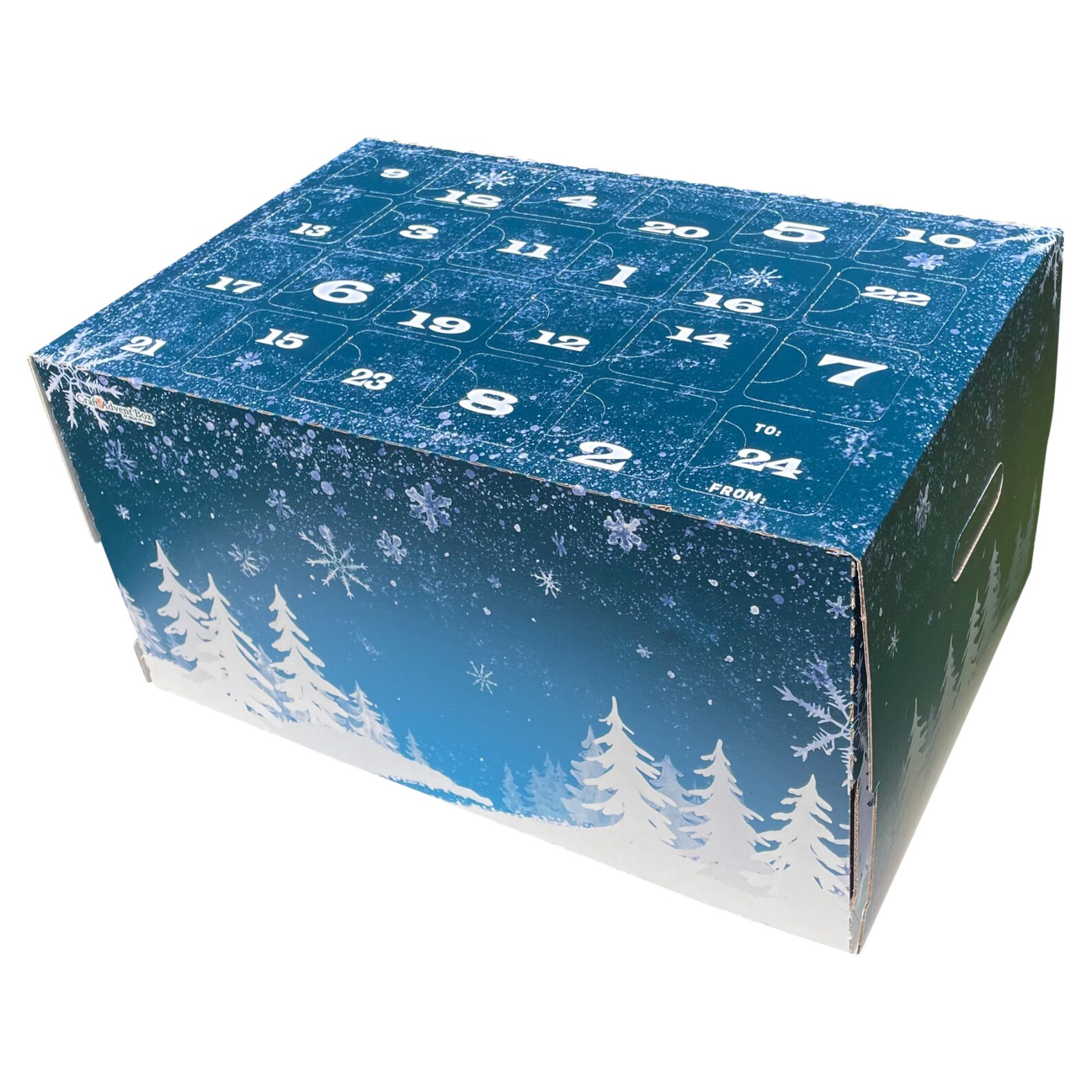 Winter's Evening Craft Beer Advent Calendar Kit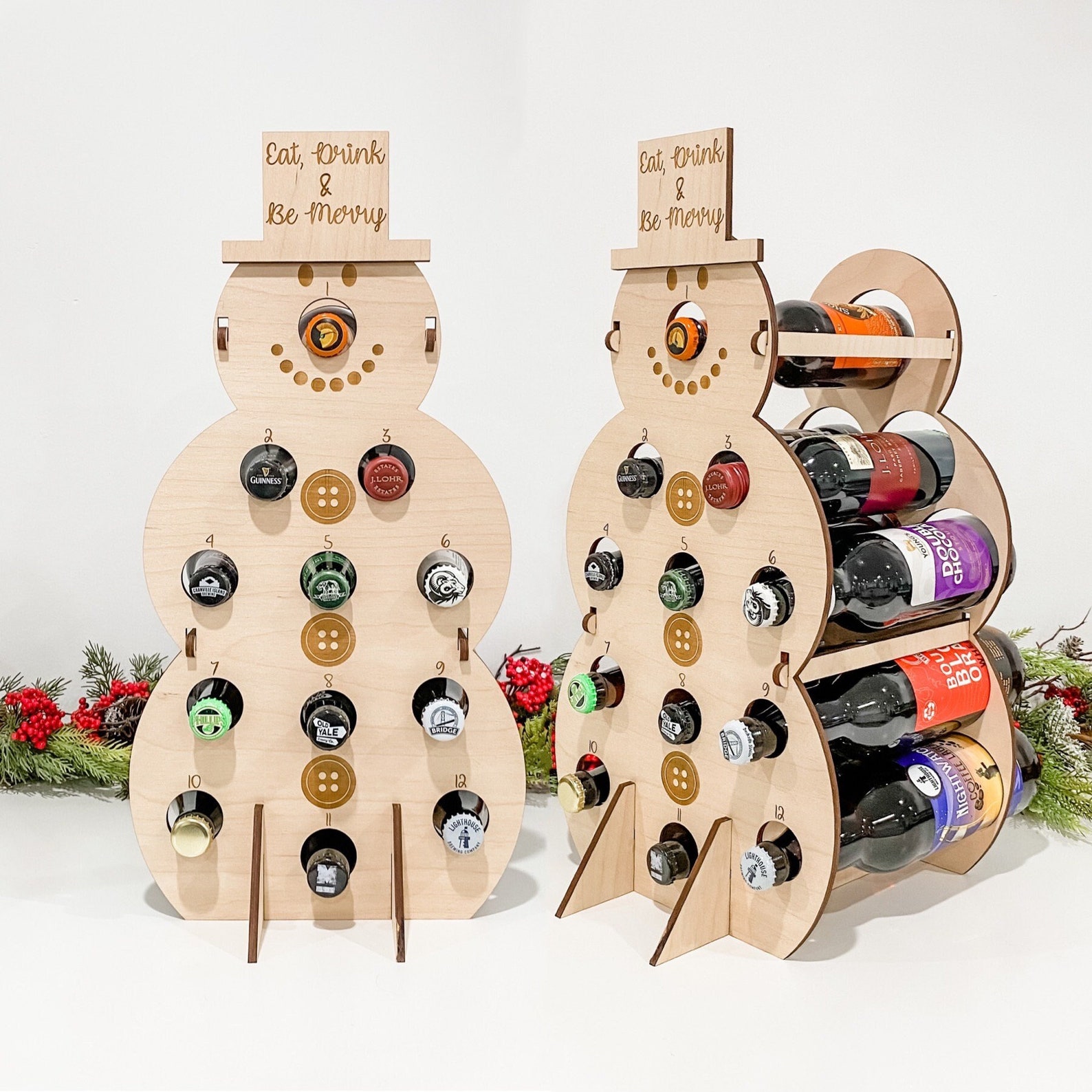 Snowman Advent Calendar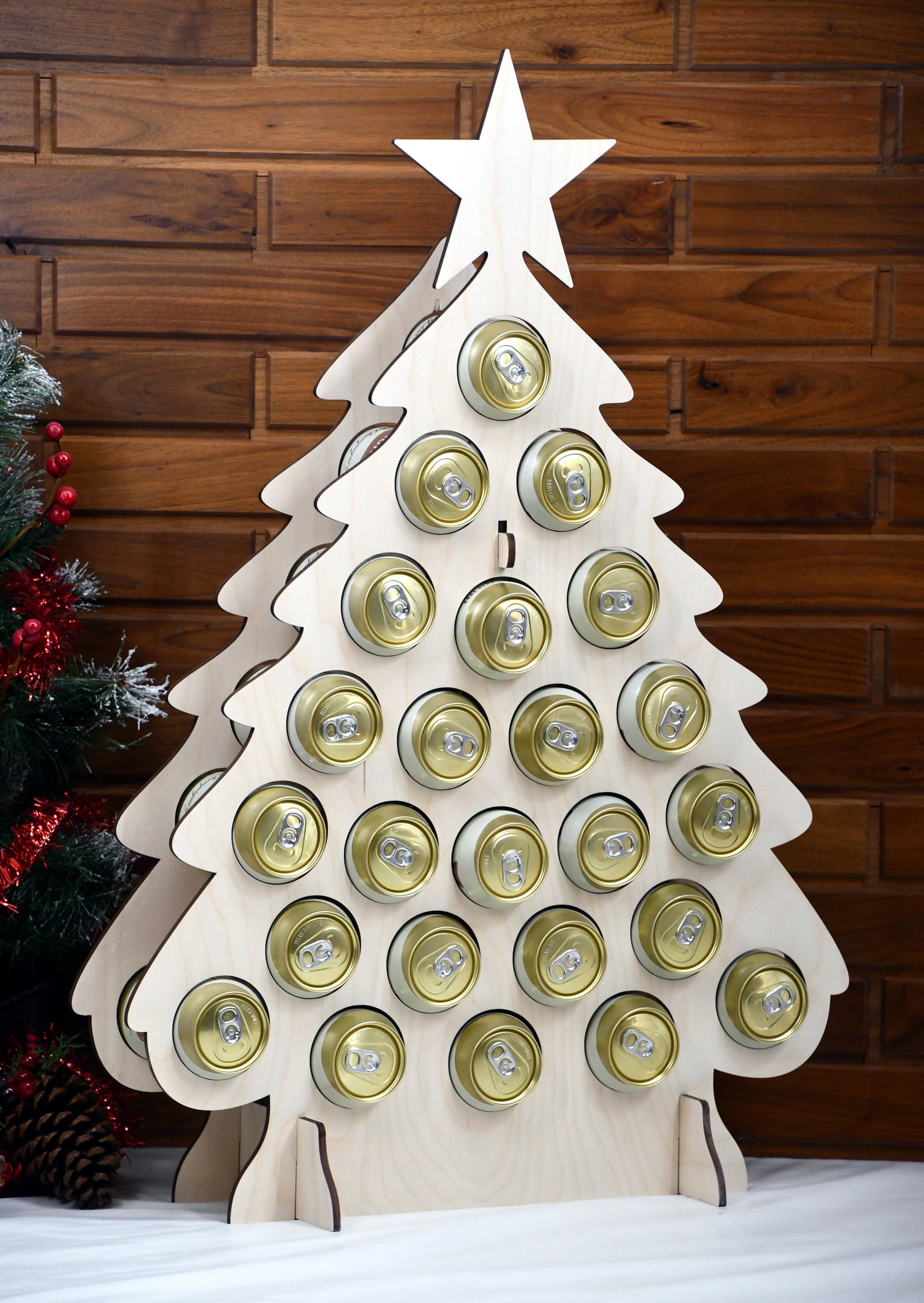 Can Advent Calendar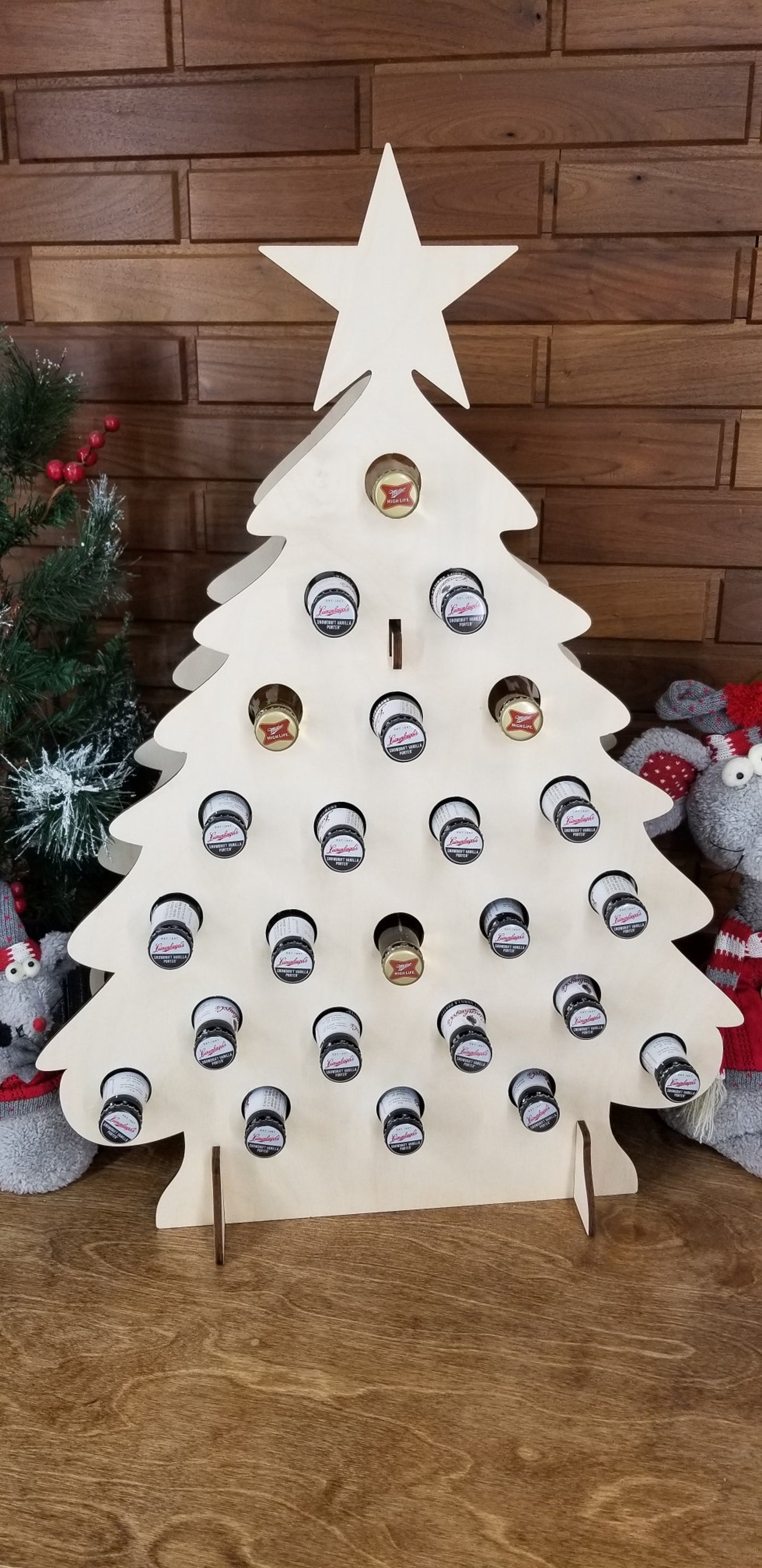 Beer Advent Calendar 24 Pack Tipsy tree Beer tree Table top display Christmas tree decor Christmas decor Advent countdown calendar

12 Bottle Advent Calendars
You can  find Wine Advent Calendars that hold 12 bottles…for the 12 days of Christmas? Or maybe one every other day? Or maybe one a day and then a recovery day?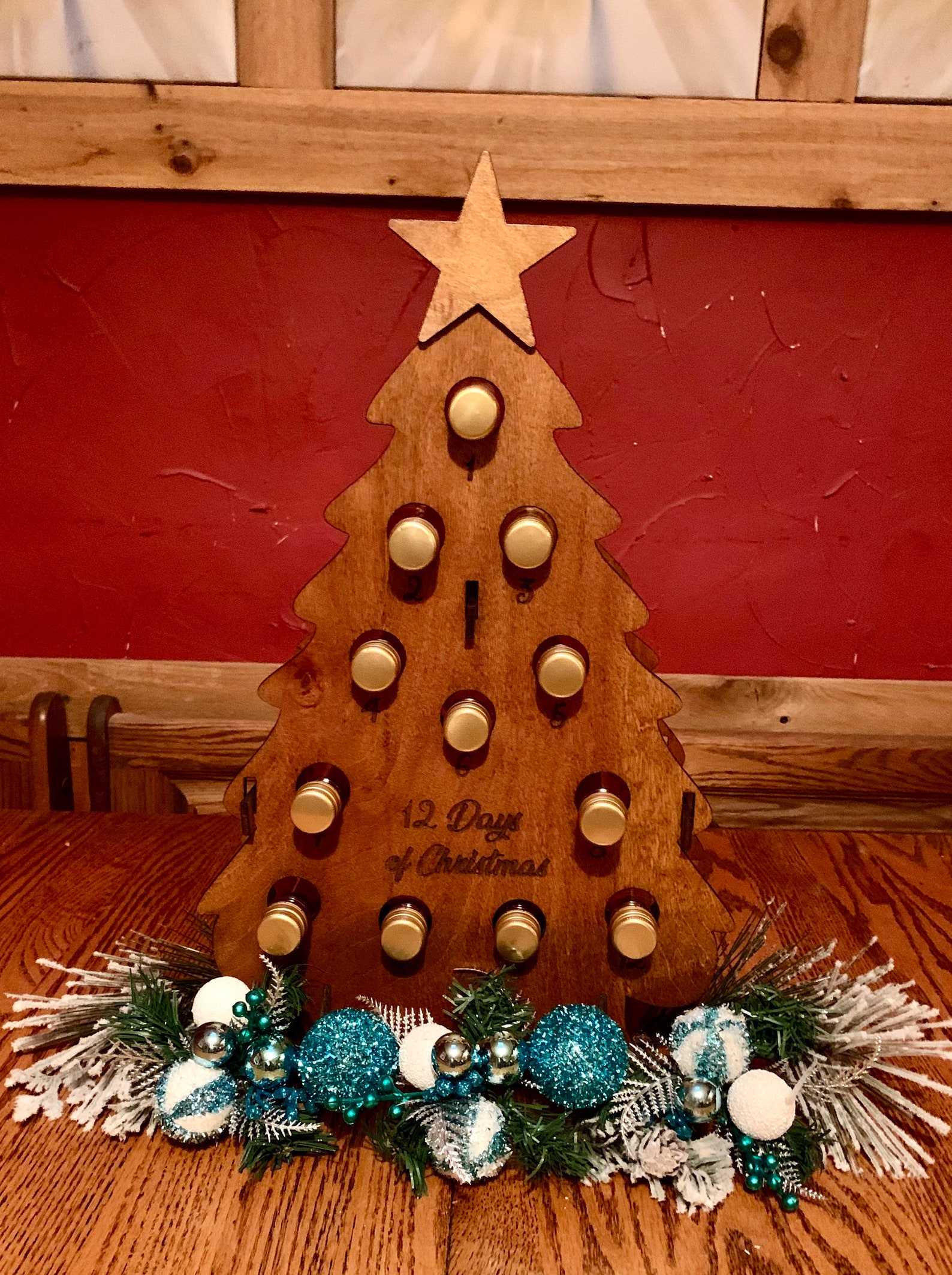 Wine Advent Calendars to Brighten your Holiday, Holds 12 Mini Wine Bottle, 12 Day of Christmas,

Spirts Advent Calendars
Fill the slots with 24 SHOTS!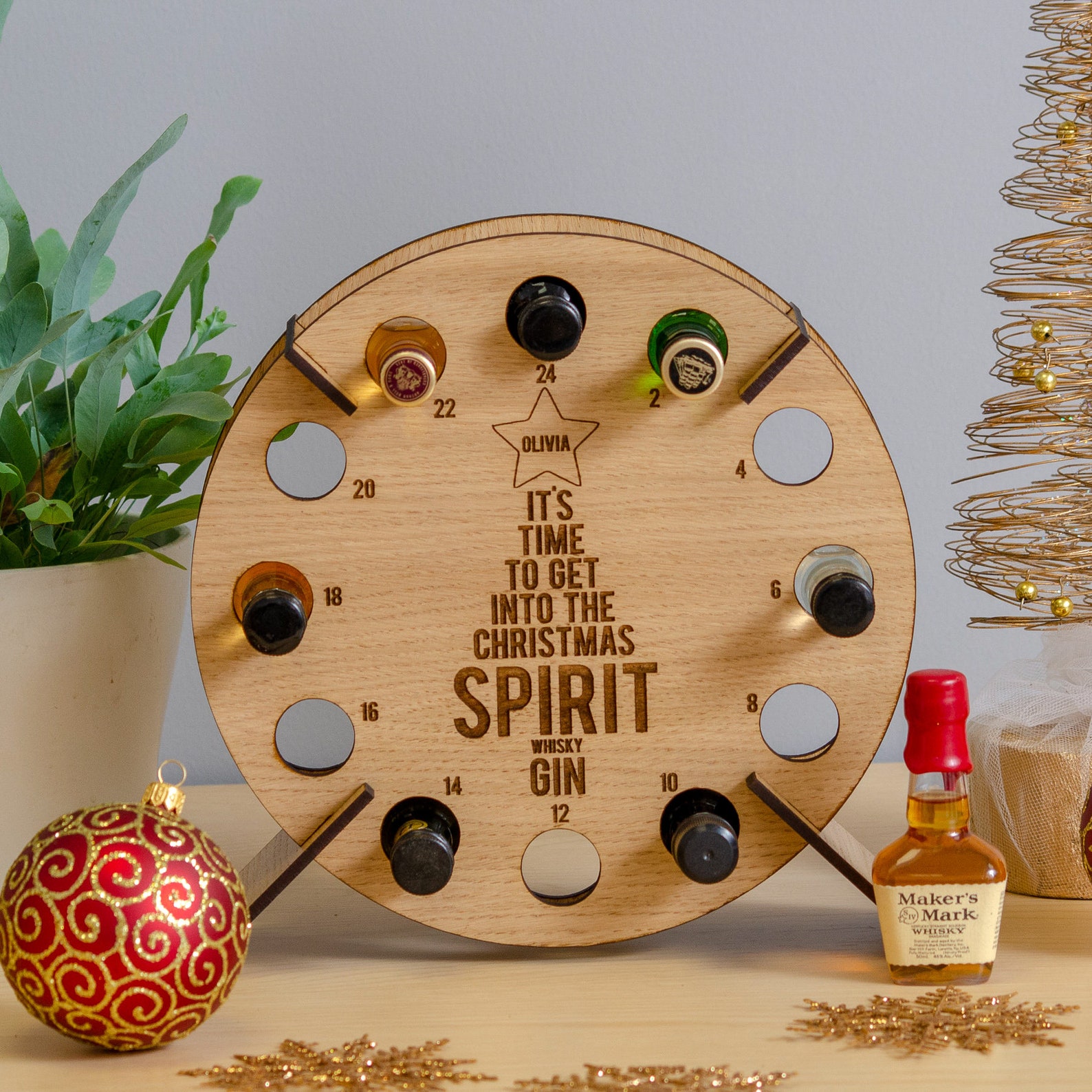 Miniatures Drinks Advent Calendar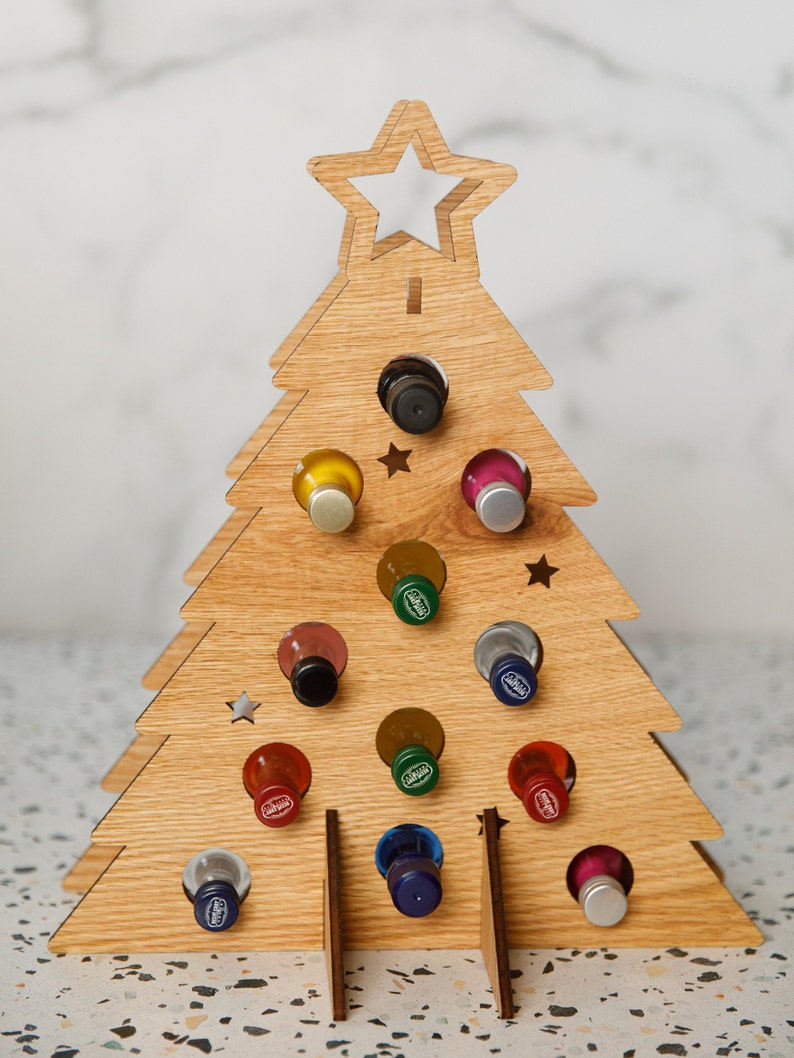 Spirits Tree – Liquor Beer Wine Tree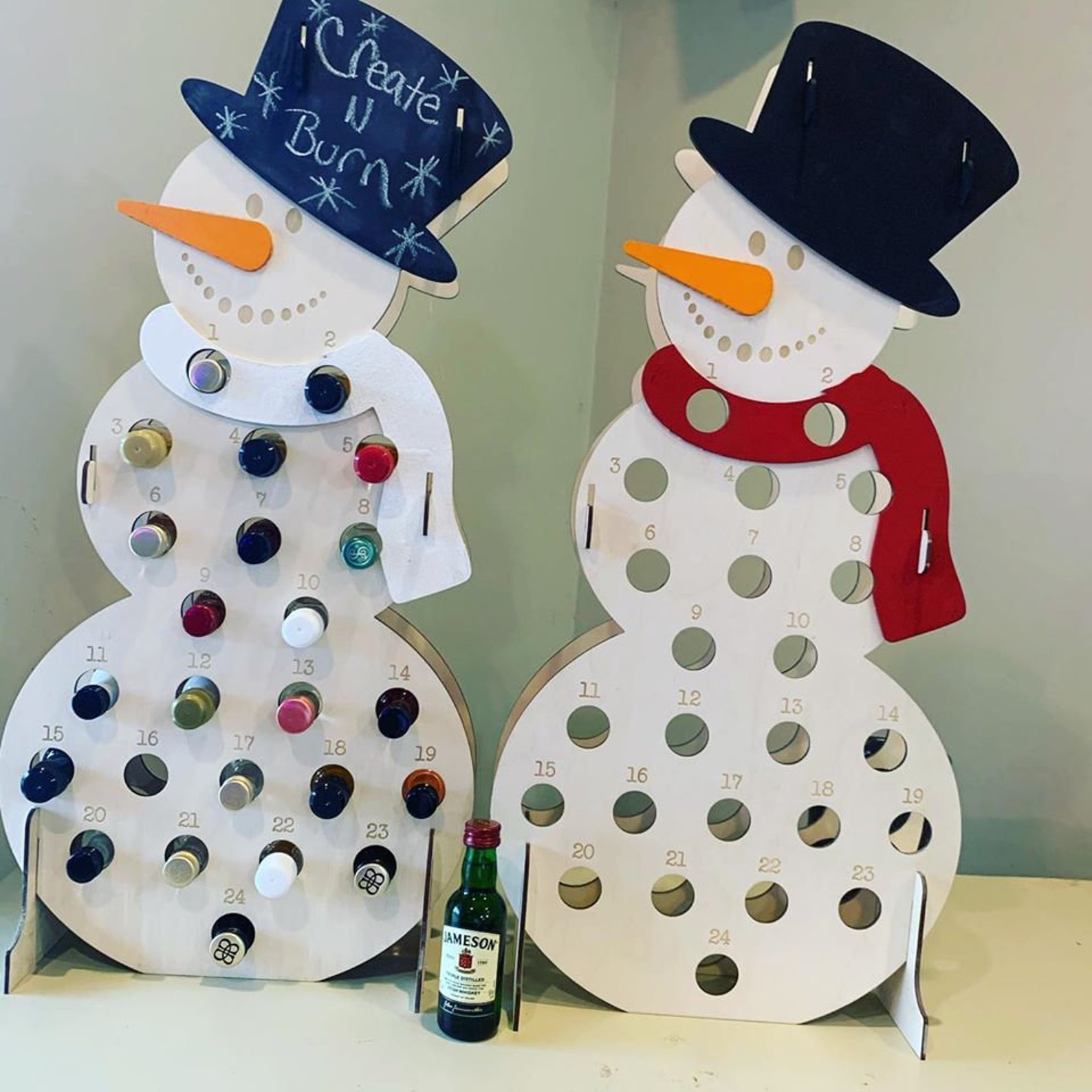 Advent Calendar for adults 24 shooters snowman with a chalk board hat Christmas countdown *free shipping

Shop Drizly for Bottles! You don't even need to go out to shop ….