Every year, on the first Sunday of Advent, we lit the first of the four candles on our Advent Wreath in anticipation of Christmas. Advent is a time of reflection and preparation. Those Sunday afternoons with the Advent Wreath slowed things down a little bit. Each week we would light another candle. There would be coffee, cake, family, and we could all see that Christmas was one week closer!
In Germany, Advent wreaths are quite common in homes, here in the US, you see them more in churches. I do love the incredible variety of German Advent Wreaths. Some are traditional, but lately, people are getting more creative, and you see folksy or modern interpretations.
For more about the history of the Advent Wreath–> Advent Wreath History
Where to buy a German Advent Wreath
Traditional German Advent Wreaths
Originally, Advent Wreath Candles were red… while some people still insist on the traditional red, others like to mix things up with white. Churches, especially in America, use purple, because it is the liturgical color of the season.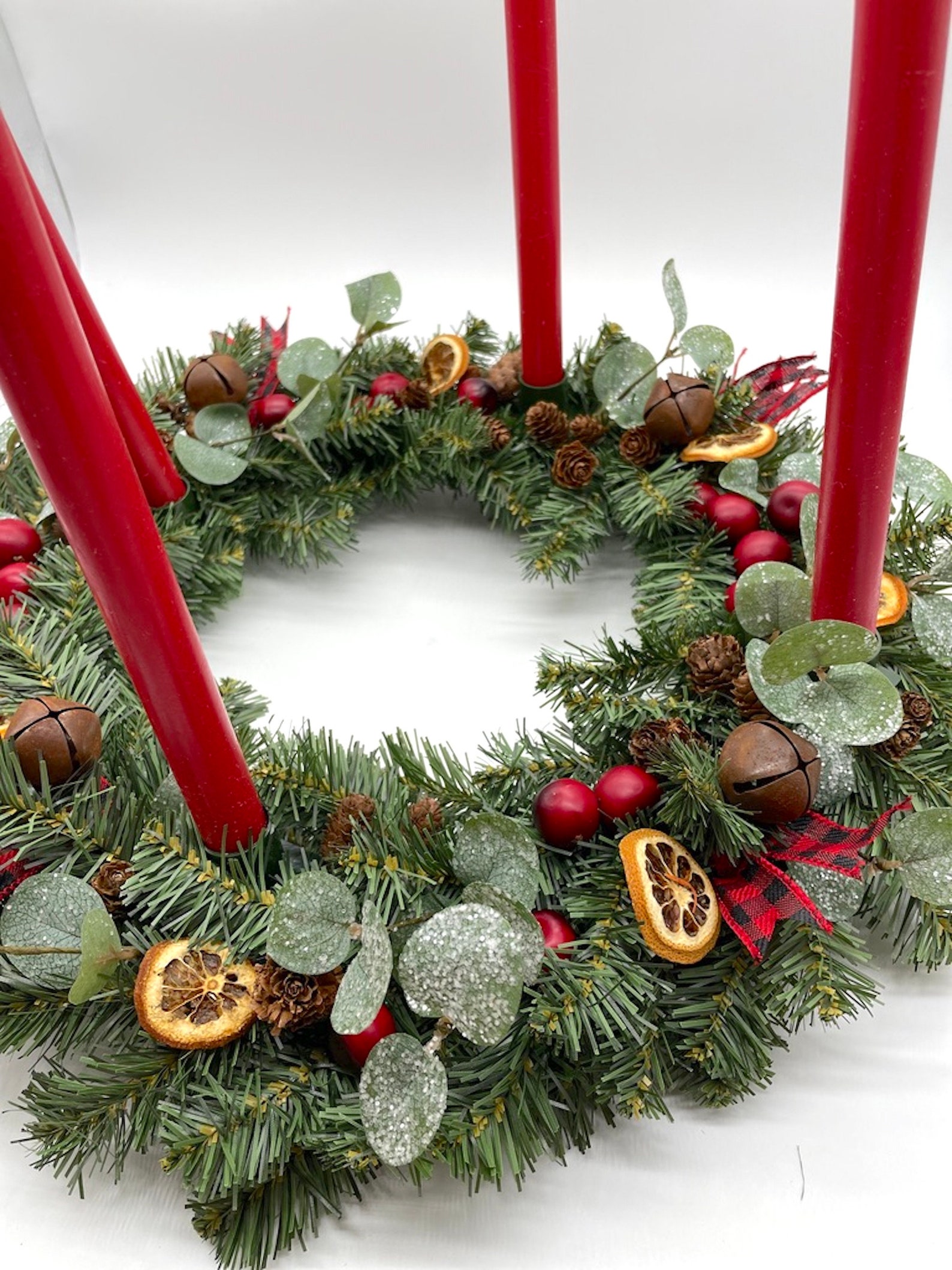 Advent Wreath for Dining Table, Christmas Centerpiece with Advent Candles, Xmas Evergreen Farmhouse Arrangement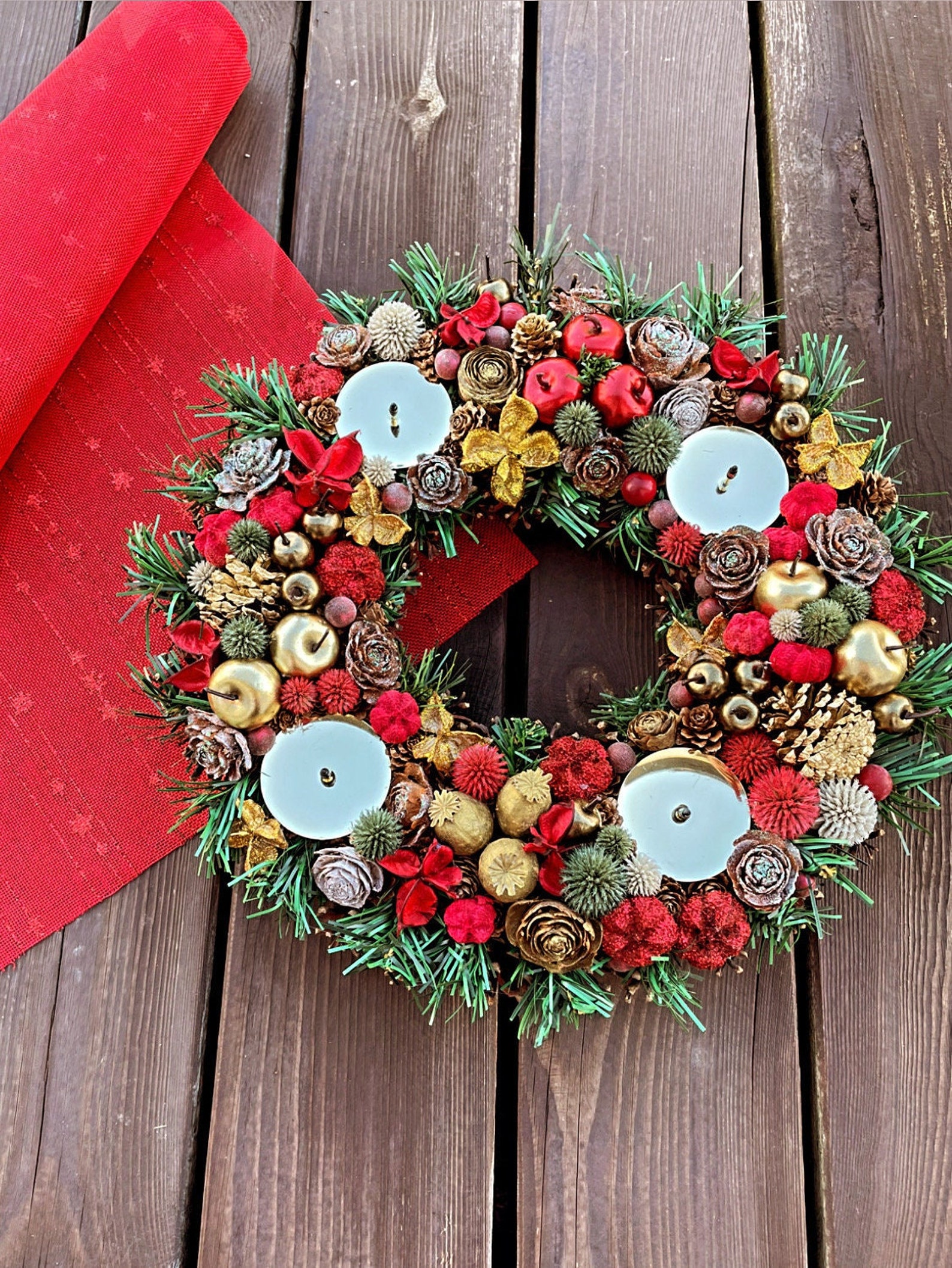 Wreath with four candles | Advent wreath | Traditional Christmas wreath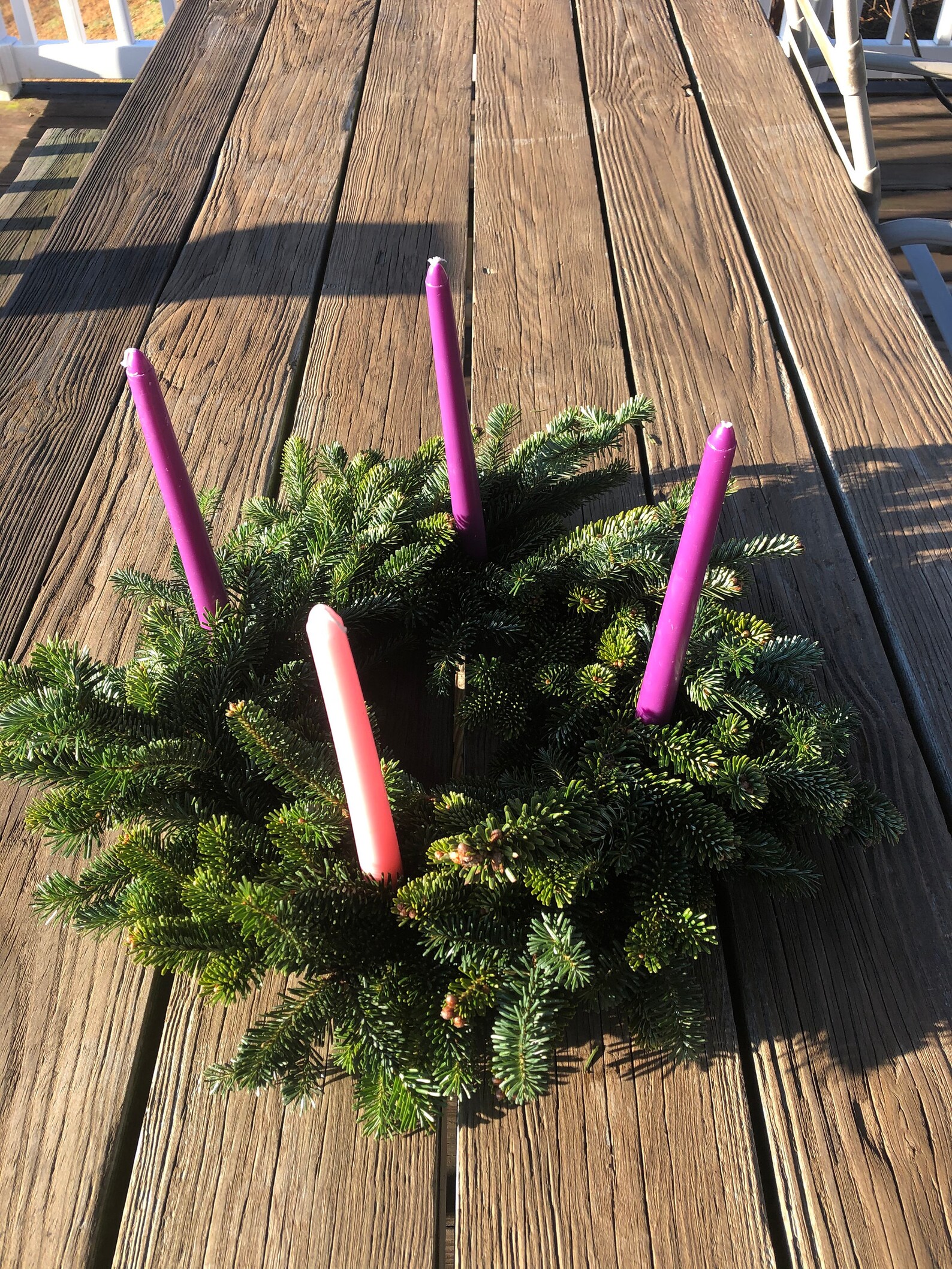 Fresh Fraser Fir Advent Wreath, Pre-order!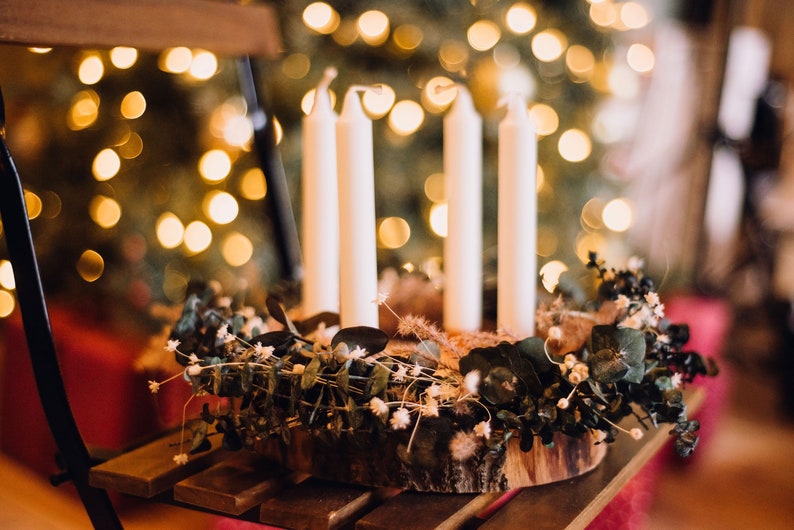 Eucalyptus wreath with Wood Candleholder, Advent wreath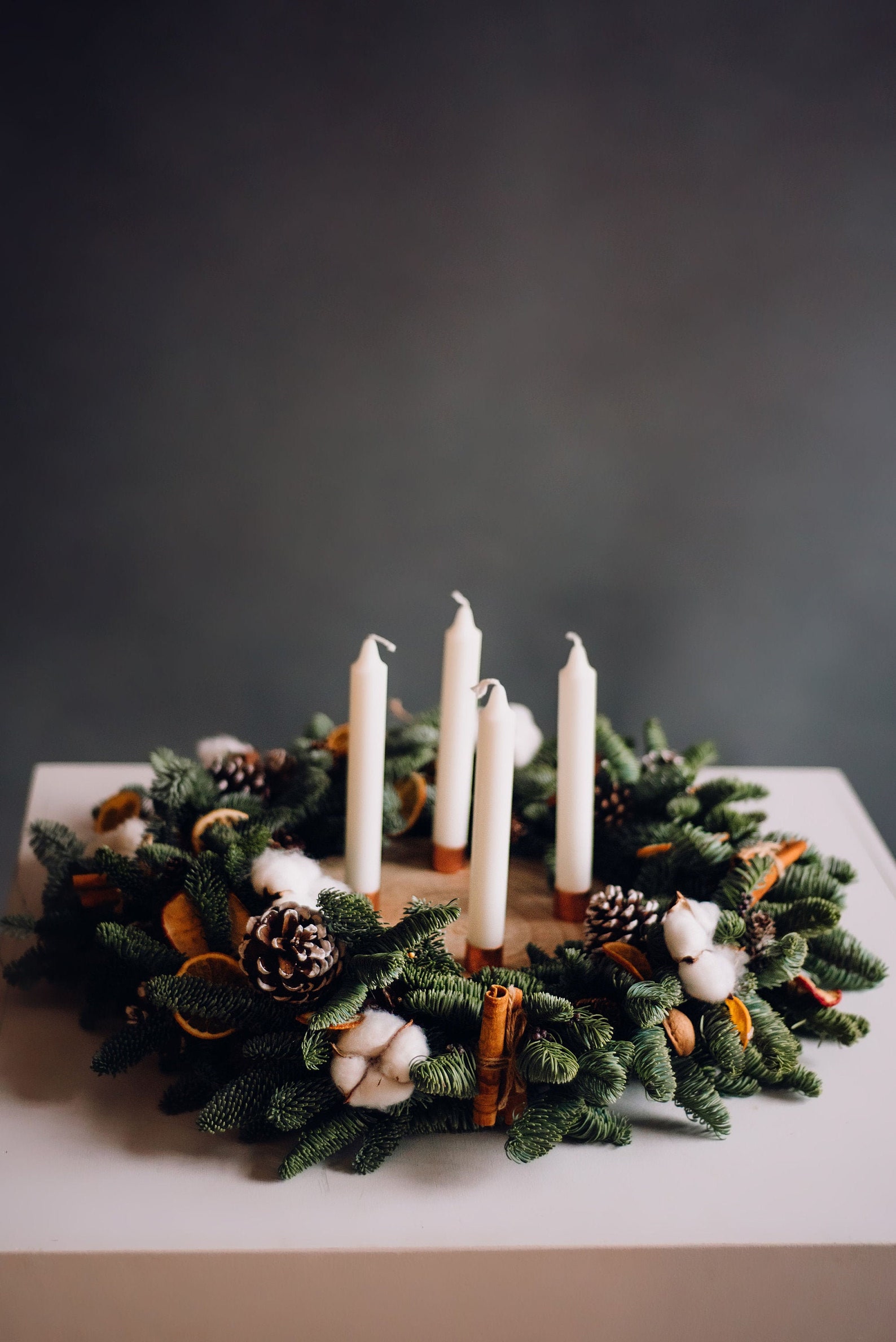 Nobilis spruce branches Advent wreath with wood candleholders and 4 white candles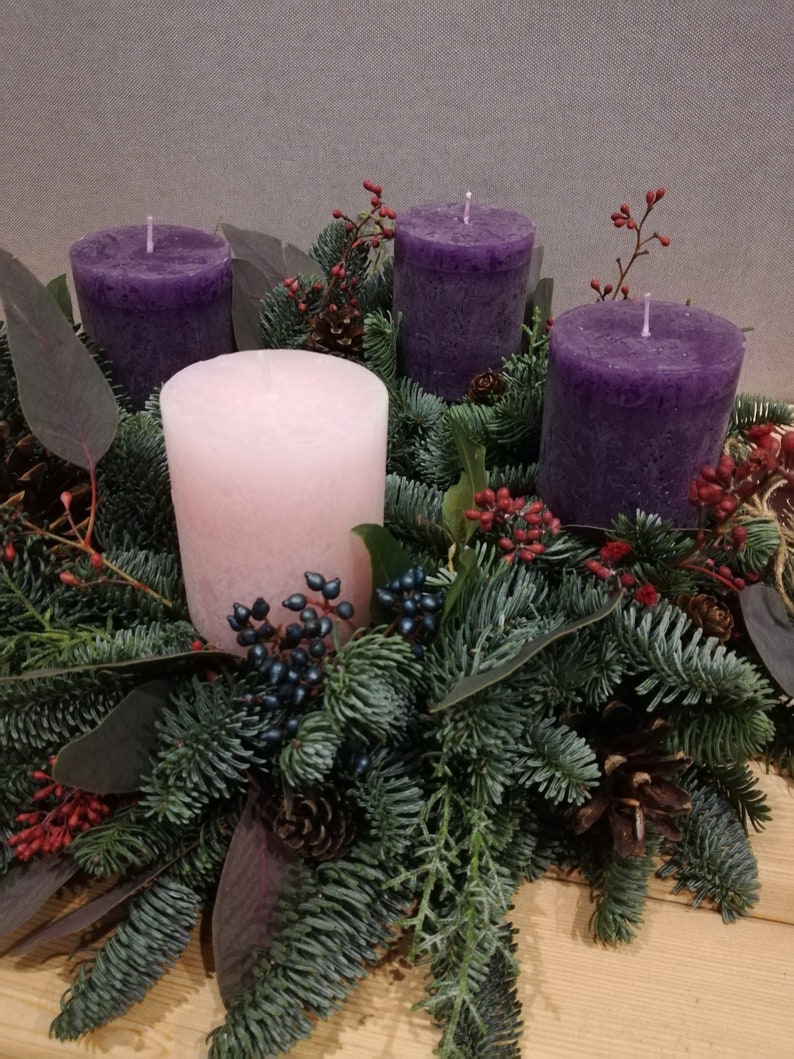 Traditionally Advent wreath with purple candles, Advent Wreath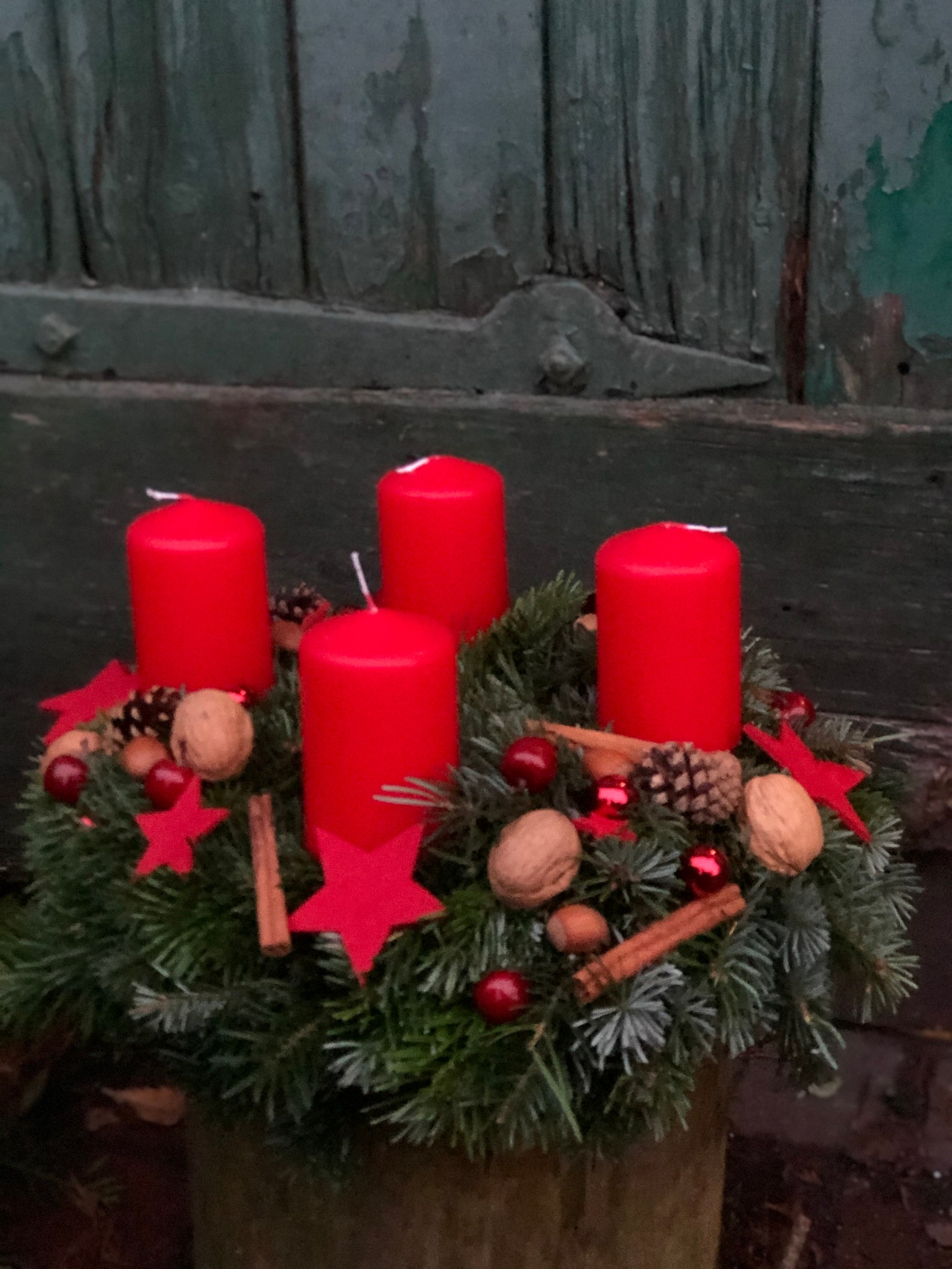 Advent wreath – Red magic with nuts – approx. 35 cm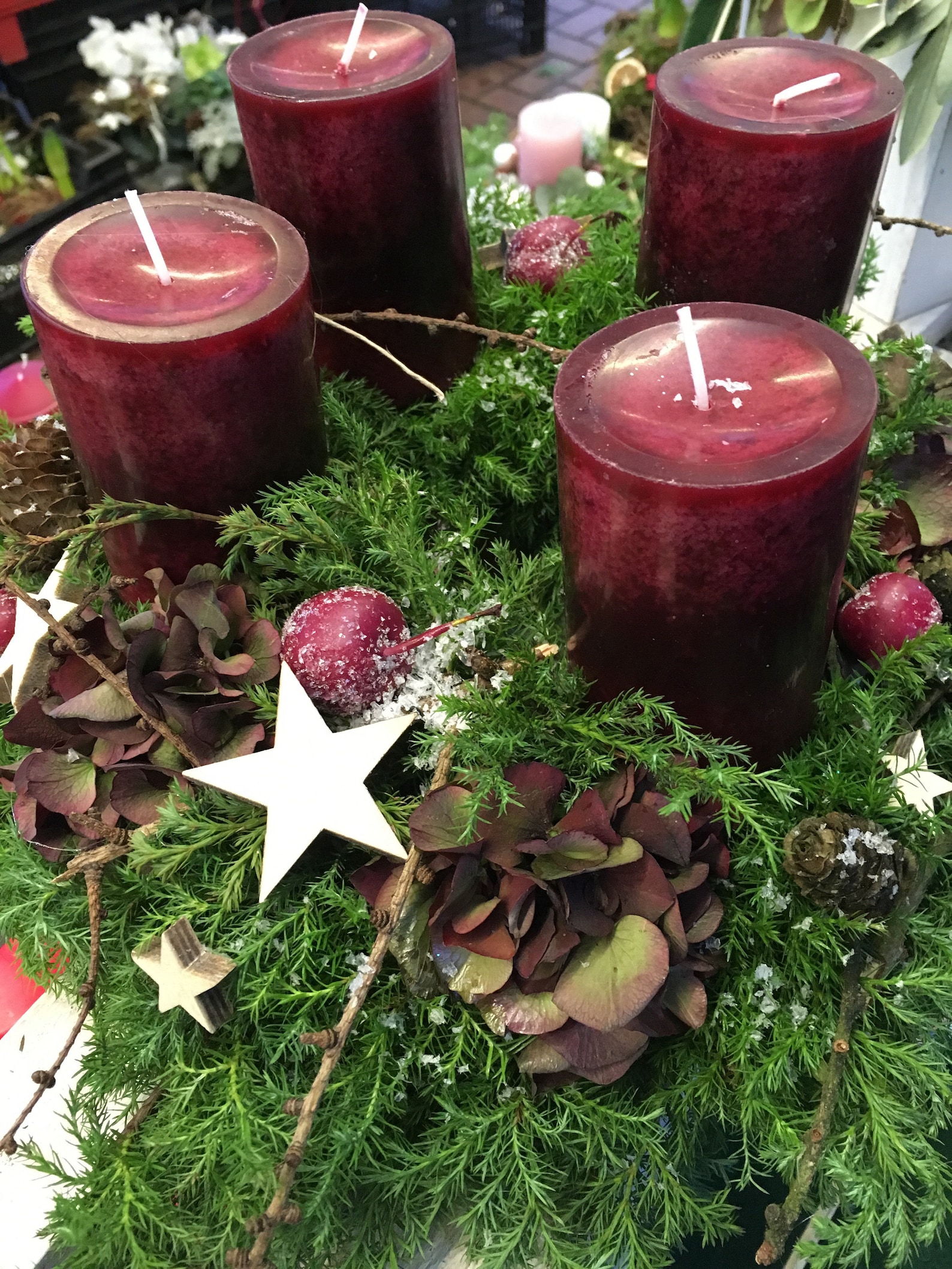 Advent wreath in bordeaux red with hydrangea – Noble wreath – approx. 35 cm dreams

Modern Advent Wreaths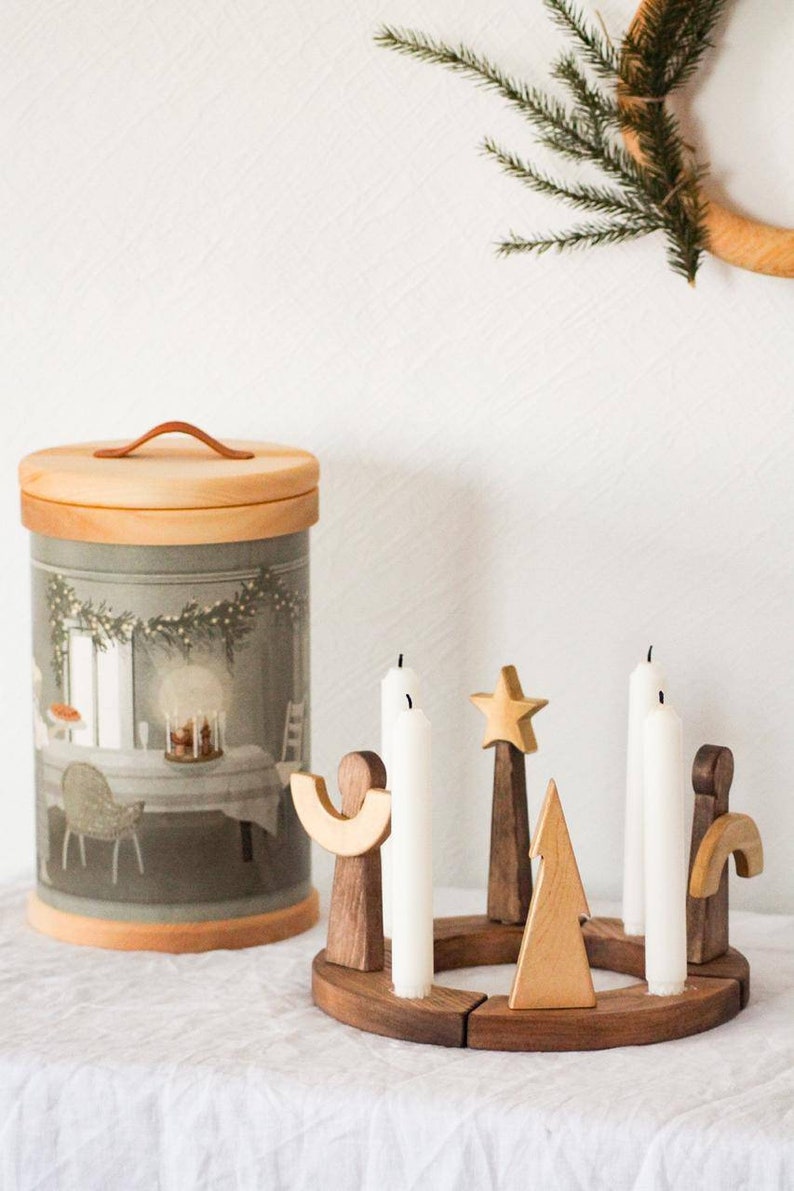 Christmas wooden candlestick holder for Advent candles with angels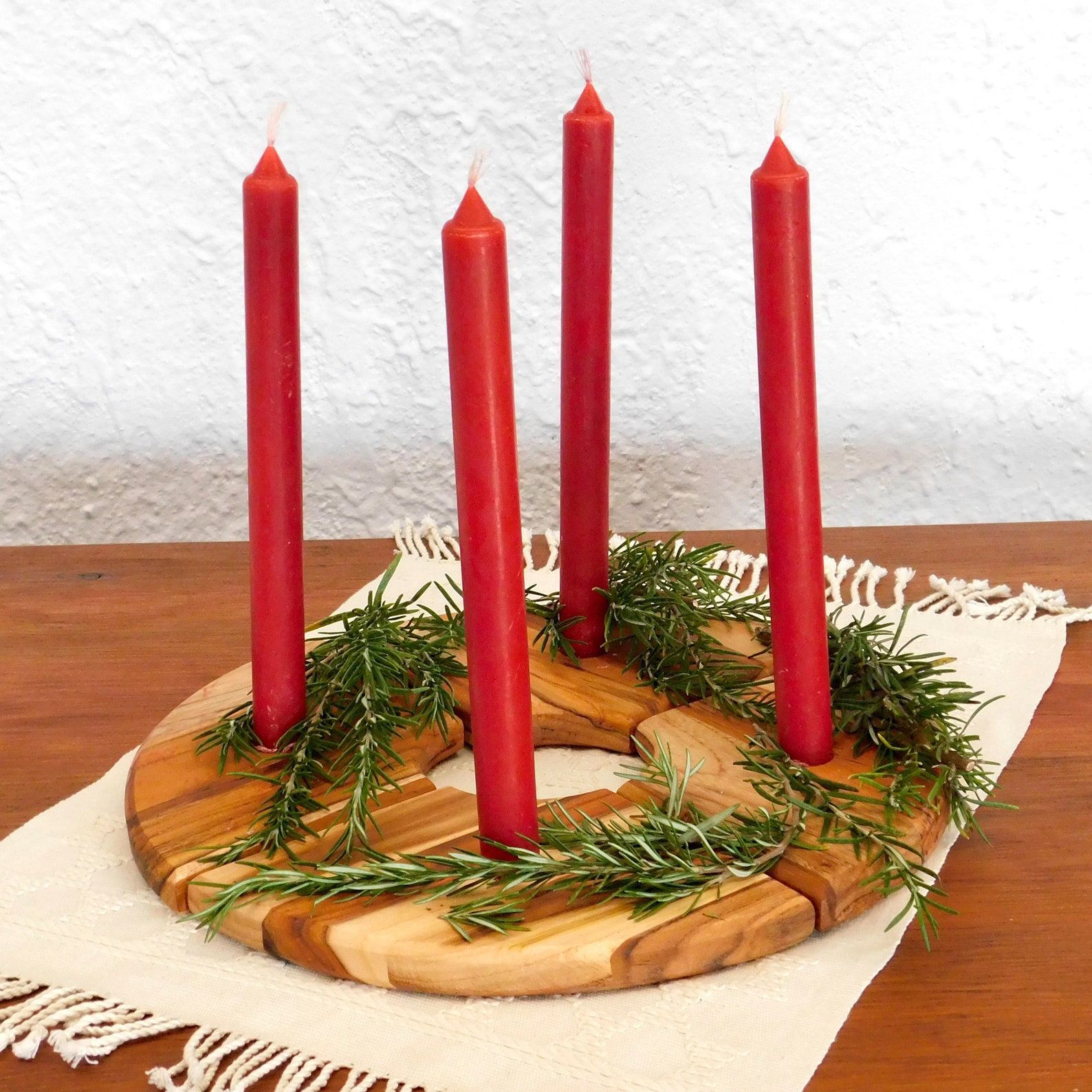 Wooden Modern Advent Wreath Candle Holder Centerpiece – 4 Pieces Made of Teak for Stick Candles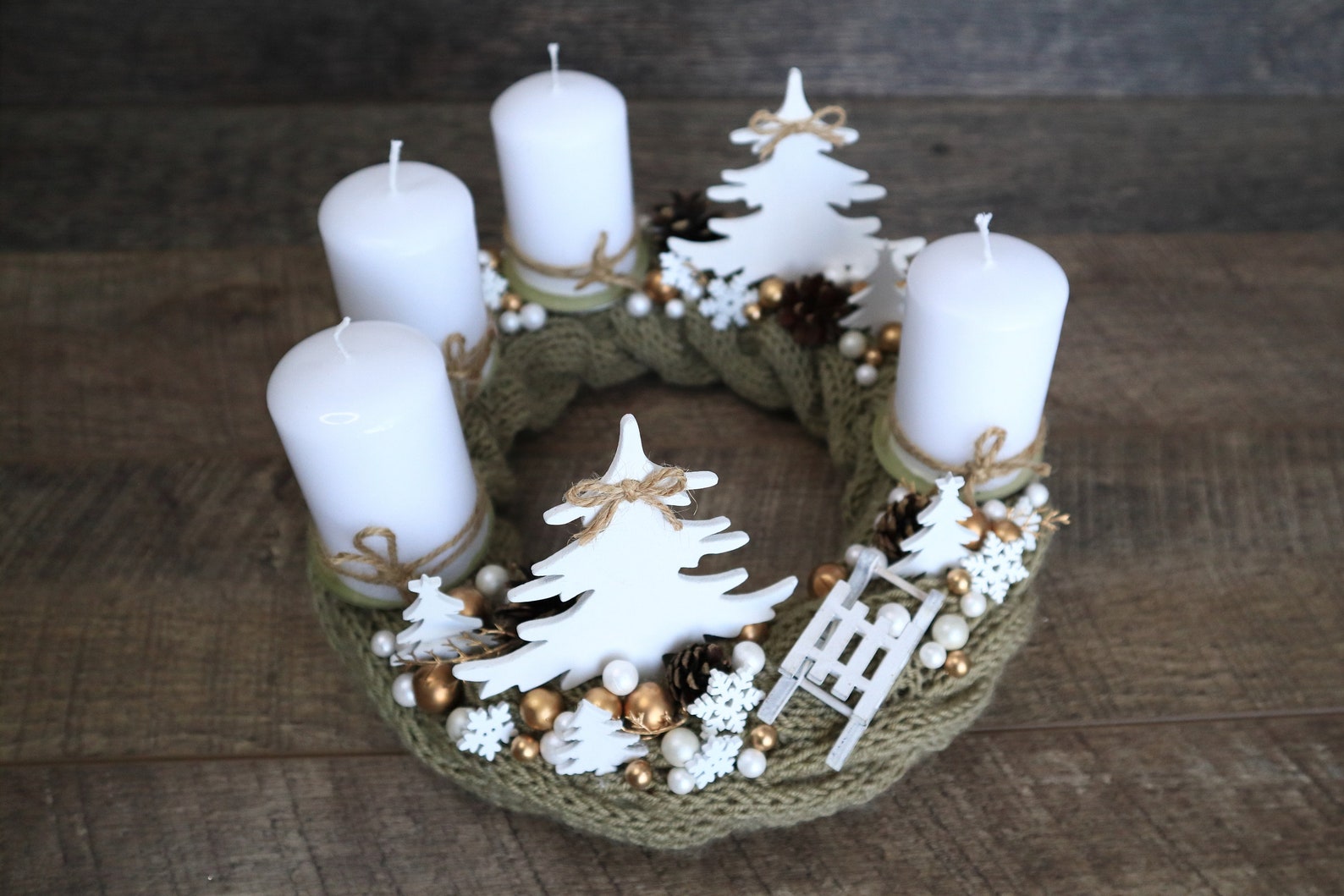 Advent wreath with TREE and SLEDGE, Christmas wreath, Knitted Advent wreath, Advent kranz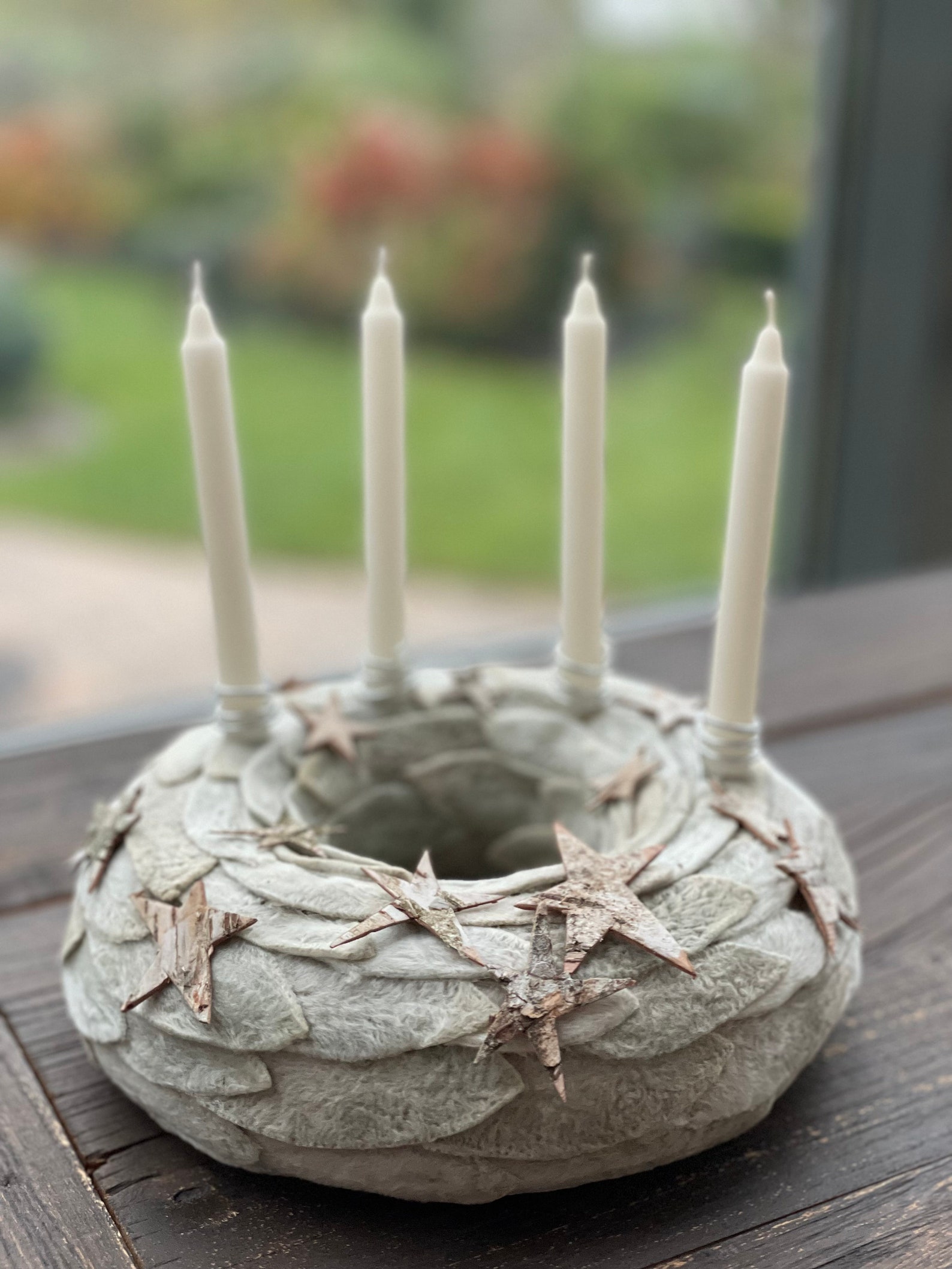 Winter wreath – Advent wreath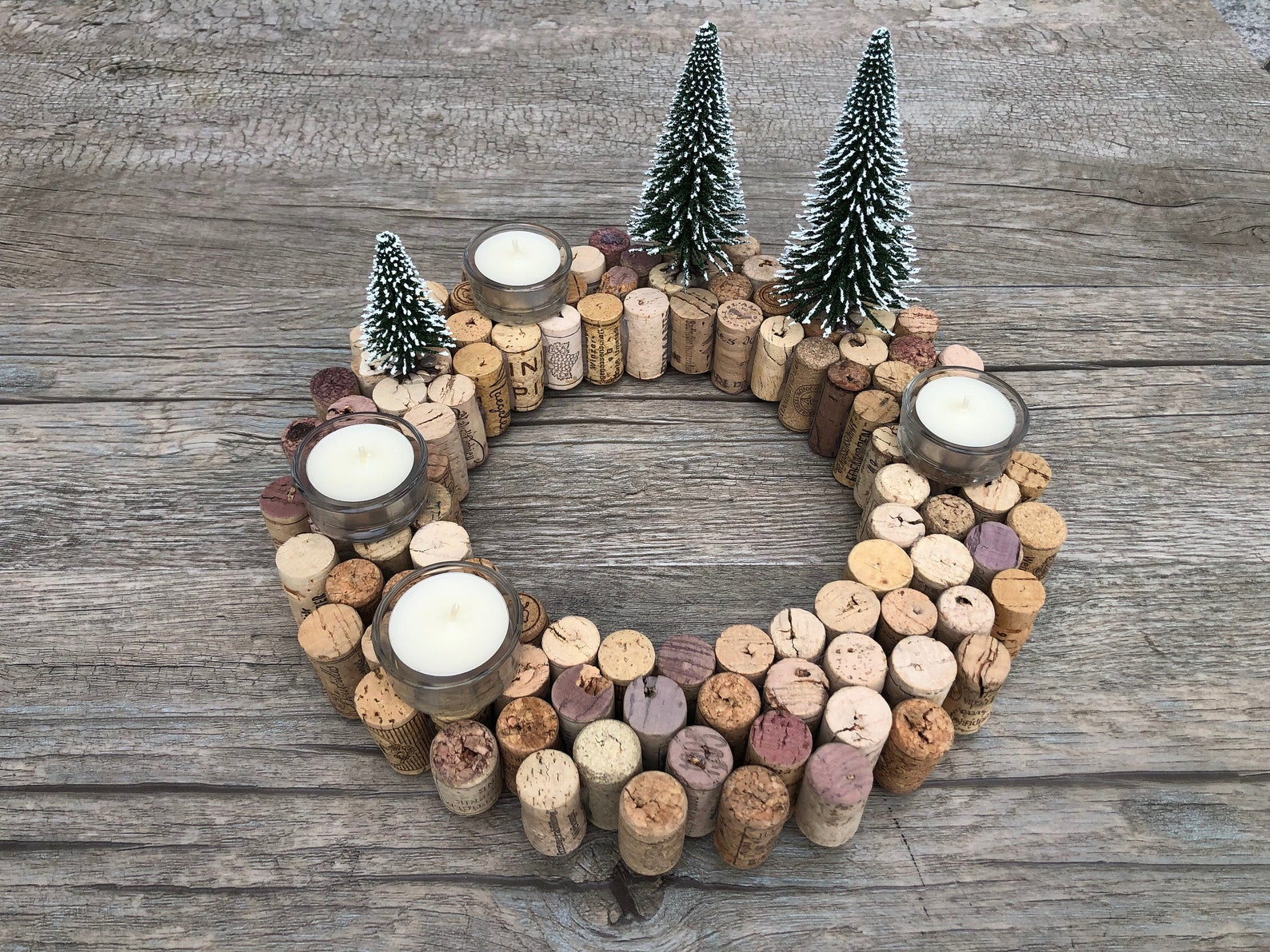 Upcycling advent wreath made of cork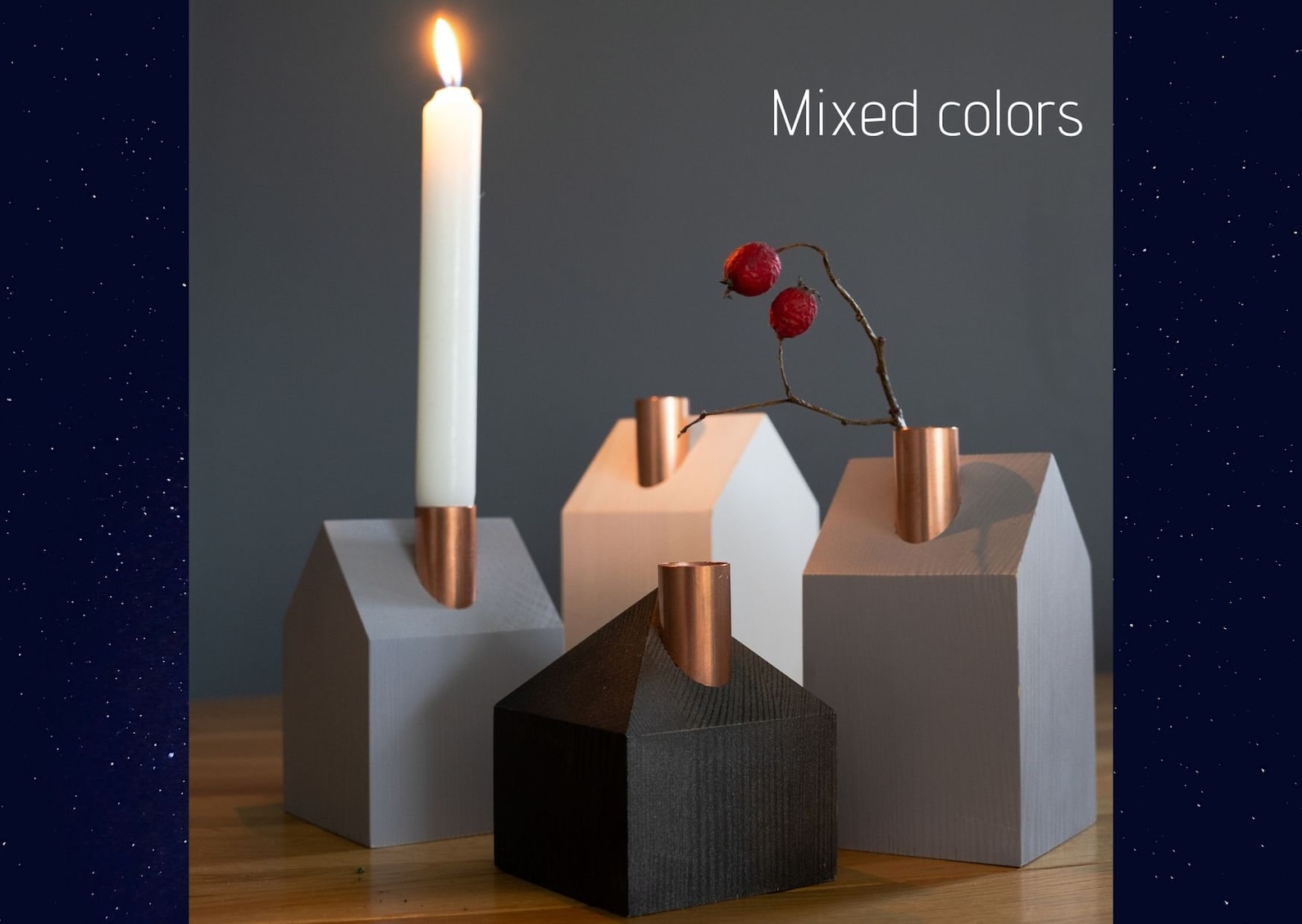 Wooden Advent wreath Candle holder set of 4 pcs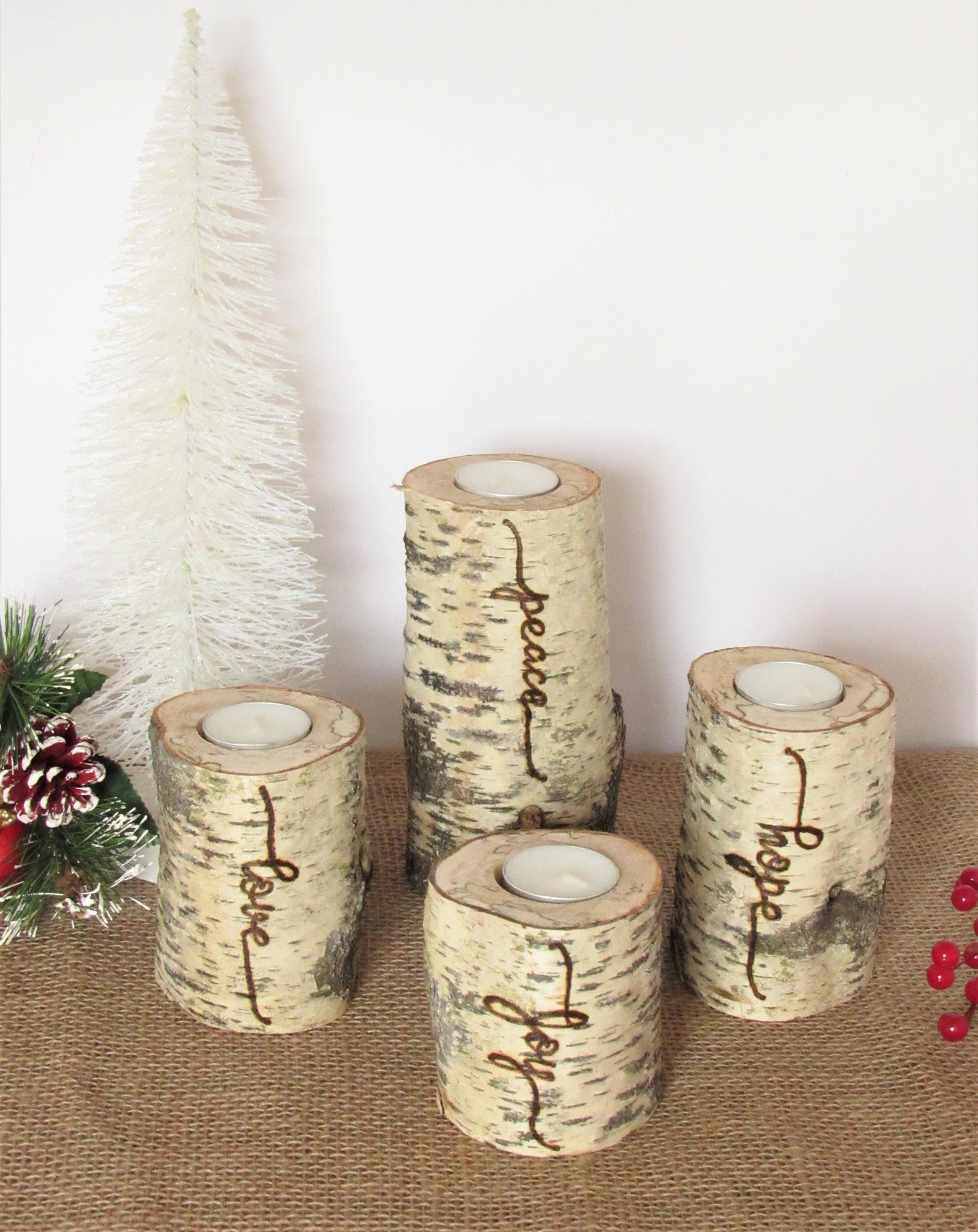 Christmas Advent Wreath, Set of Four Birch Candles with Words Peace, Hope,Love and Joy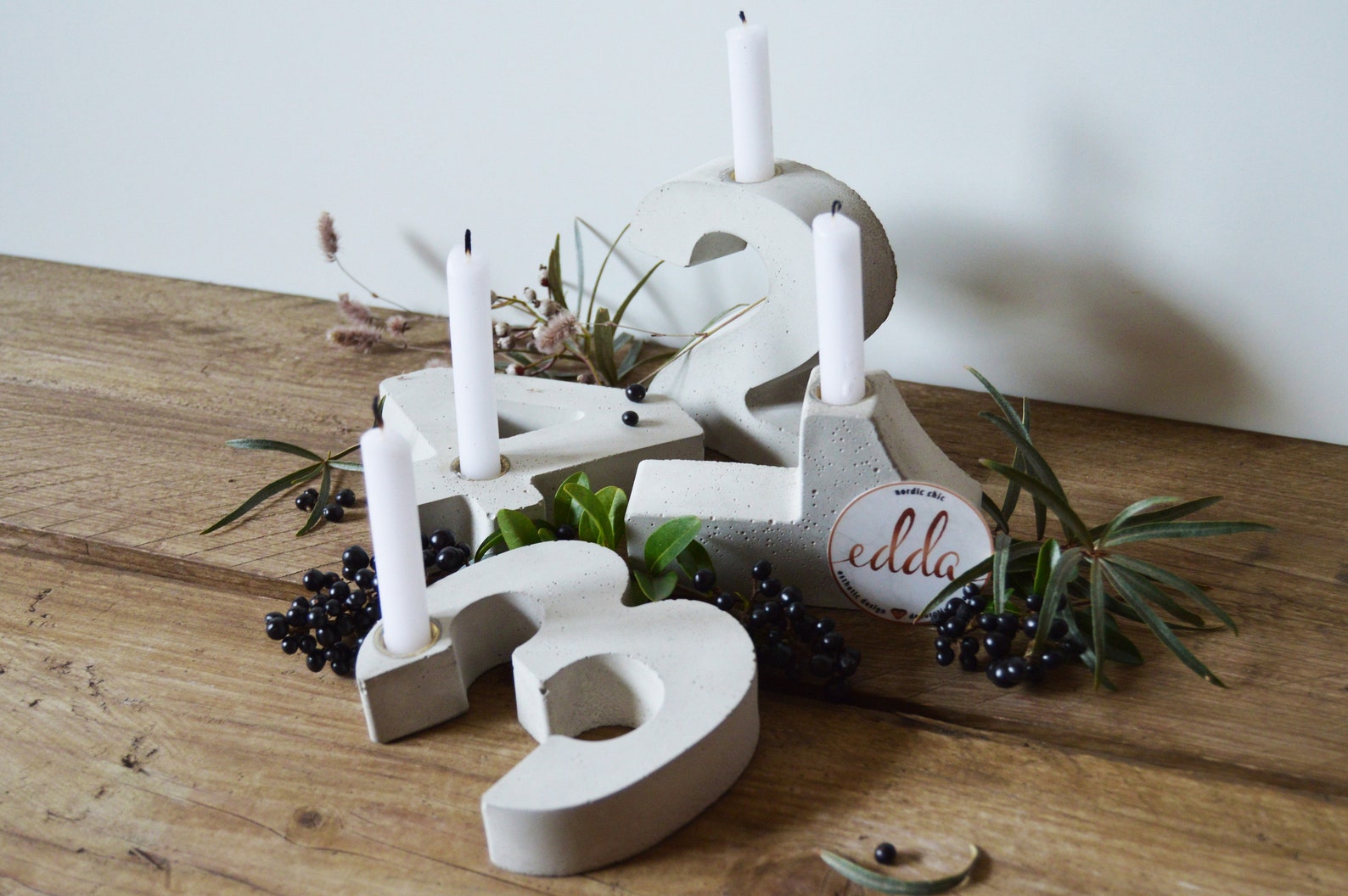 Advent numbers made of concrete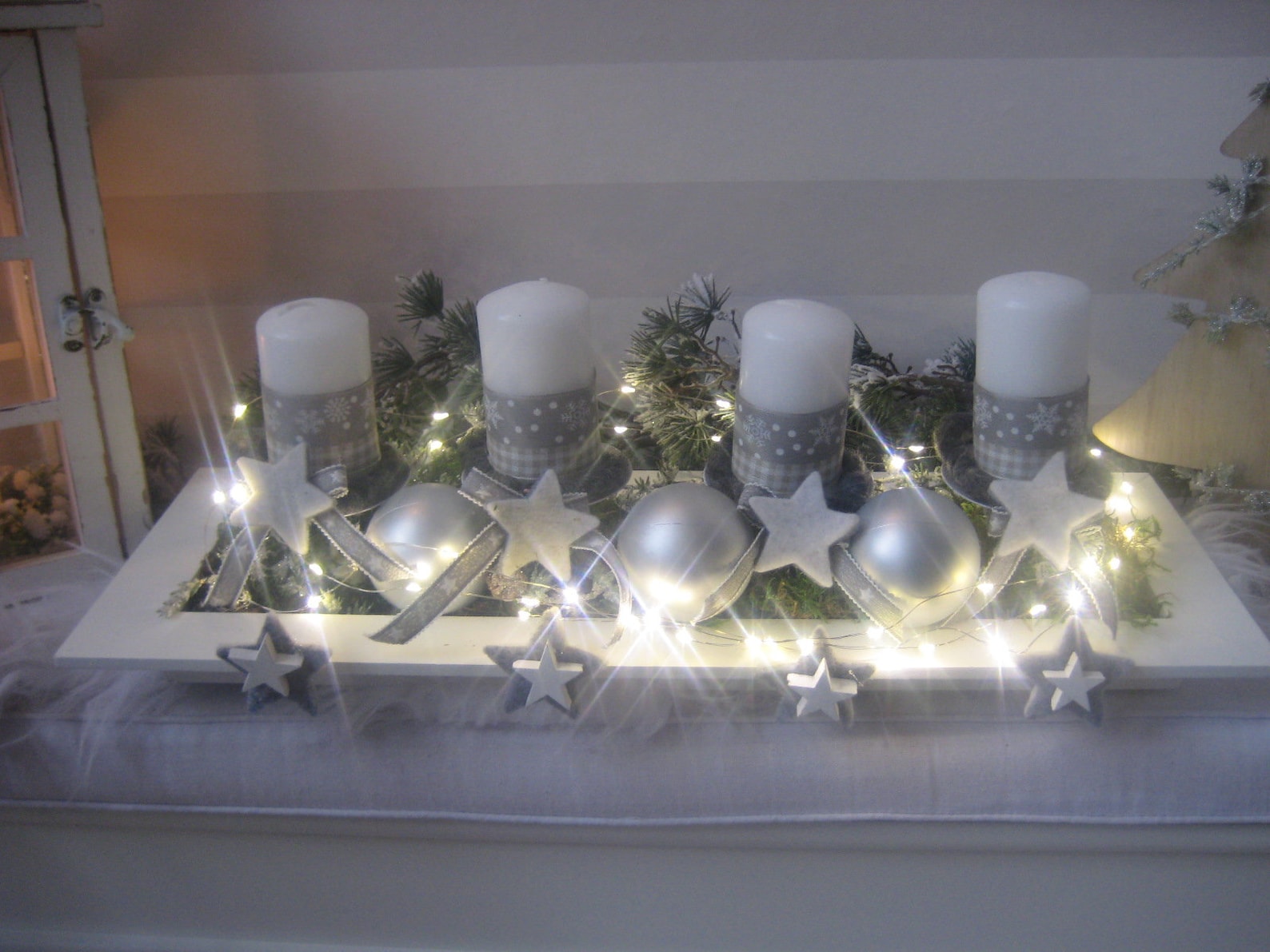 reusable LED Advent wreath with candles, SOFORT available, battery operated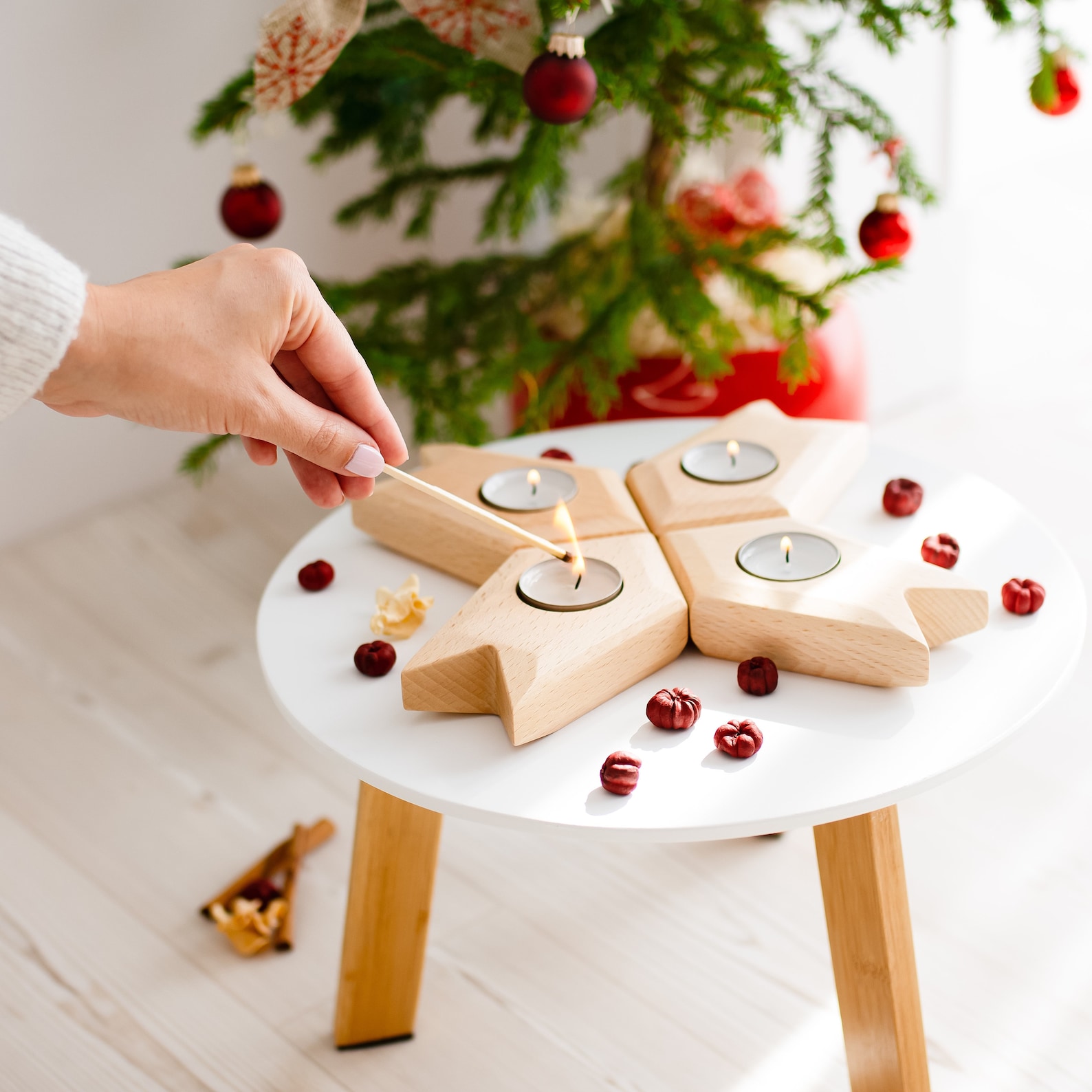 Advent Wreath Candle Holder,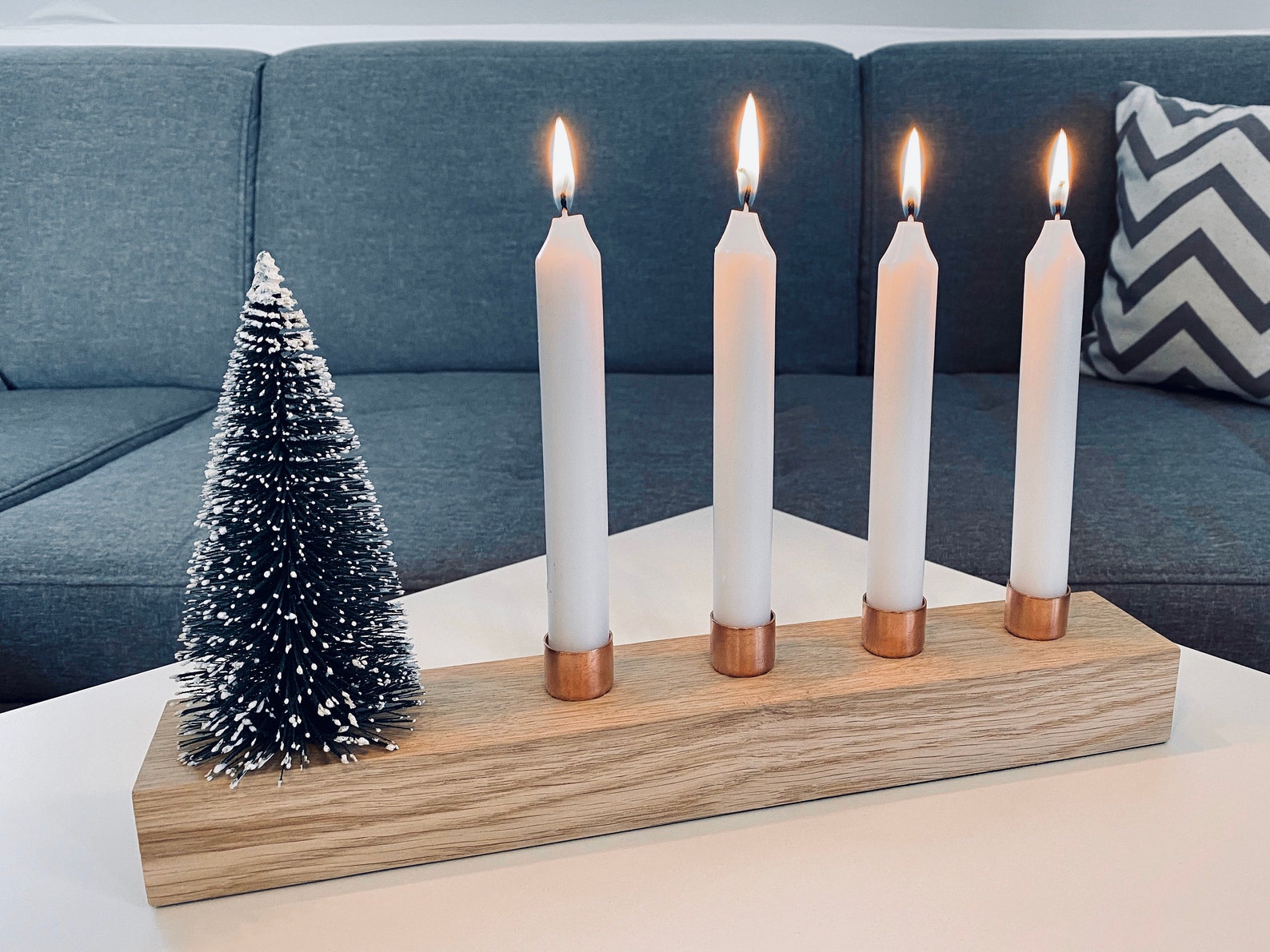 minimalist Advent wreath in oak and copper plus table candle white and mini fir candle holder wood