If you love and collect Hummel figurines, then these Hummel Christmas Tree Ornaments will be a wonderful addition to your Tree. These ornaments come as figurines or balls based on sketches by Berta Hummel herself.  A special edition Hummel Gold Christmas Ornament collection will bring sparkle to your holiday decorations!
Berta Hummel was born in Bavaria in the early 1900s and enrolled in the Academy of Applied Arts in Munich, Germany, where she developed her talent further. Children were largely the subjects of her drawings. But her life centered on her religious vocation. She entered a convent where she continued to pursue her artwork and later changed her name to Maria Innocentia. Her drawings began to be published on postcards. Franz Goebel liked the drawings and made an agreement with her to produce porcelain figurines from her images. Goebel's company only was granted the right to produce the figurines based on M.I. Hummel's drawings. Berta Hummel was so prolific that new figurines can still be created today.
Learn more about Hummel Figurines history here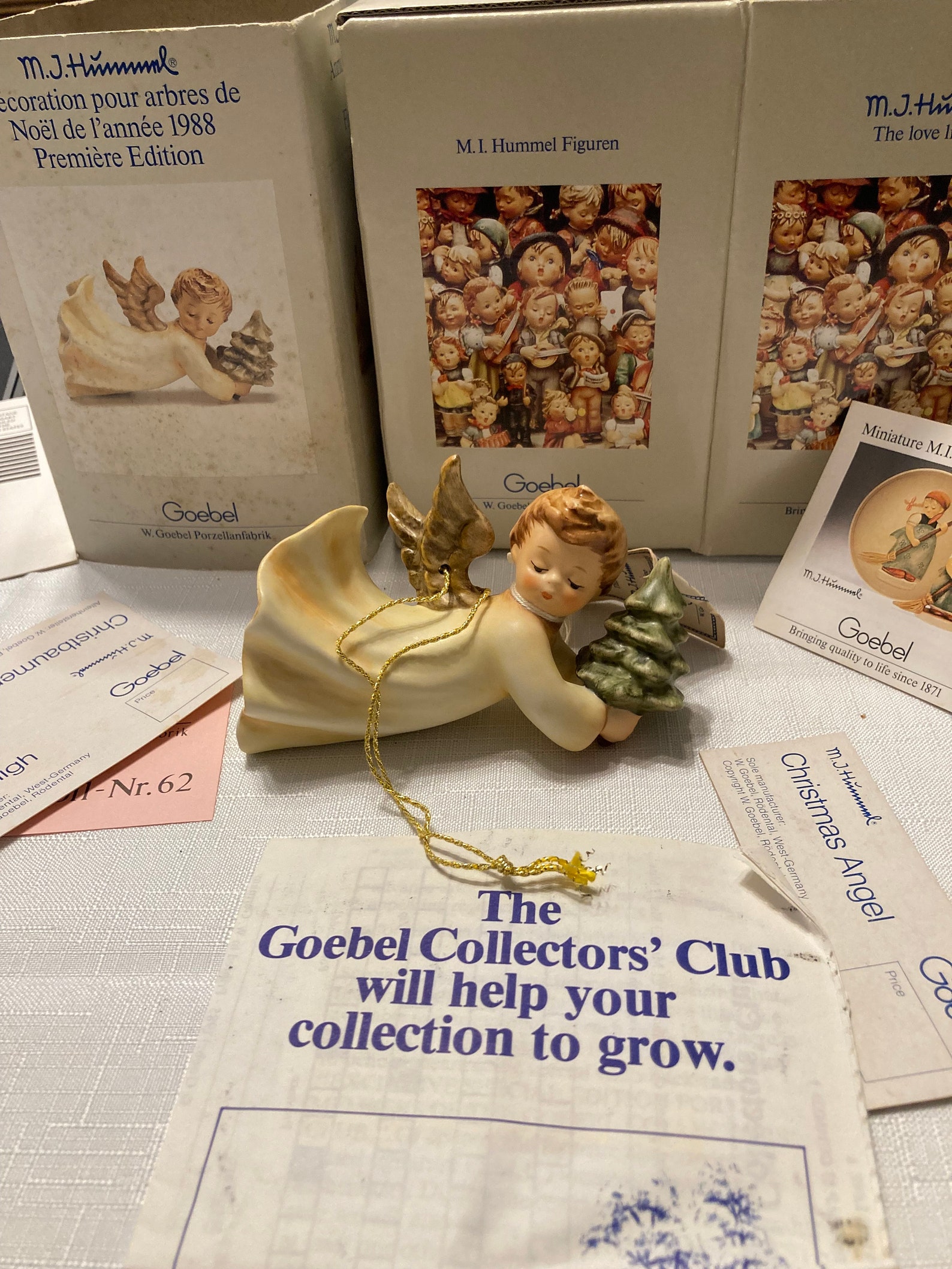 1988 First Edition Hummul Ornament, Angel

Hummel Christmas Tree Ornaments
The popularity of Hummel figures grew, and it was only logical that Hummel Christmas Tree Ornaments be created and sold to delighted collectors.
Hummel Figurine Ornament
If you've ever held a Hummel figurine, you know that they are too big and heavy to hang on a Christmas tree. And there are just too many bits that can break off it you aren't careful. This means a Hummel figurine ornament will be smaller, lighter and more compact than a regular Hummel figurine. You'll find ornaments based on regular figurines, as well as religious figurines.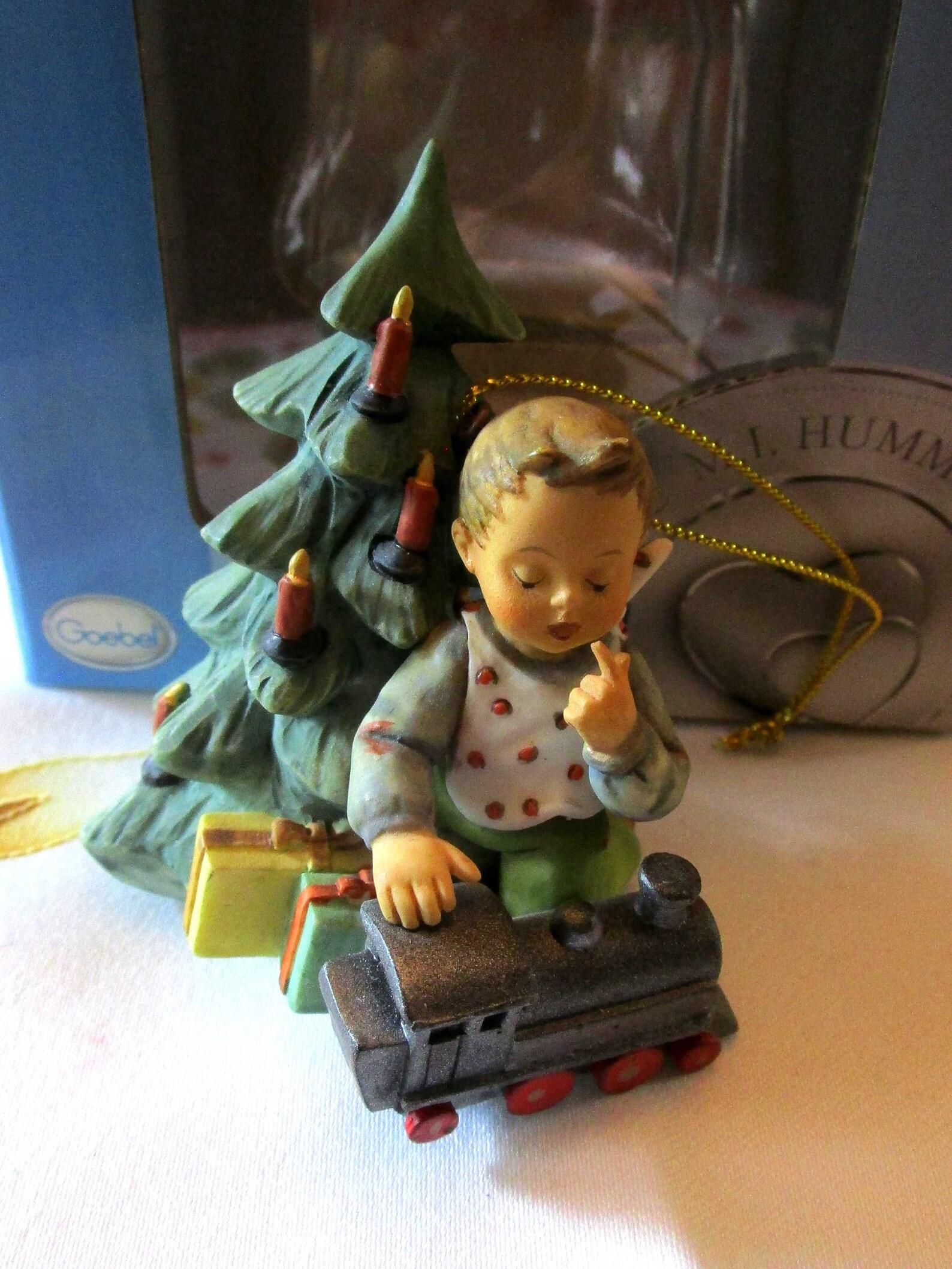 Hummel Ornament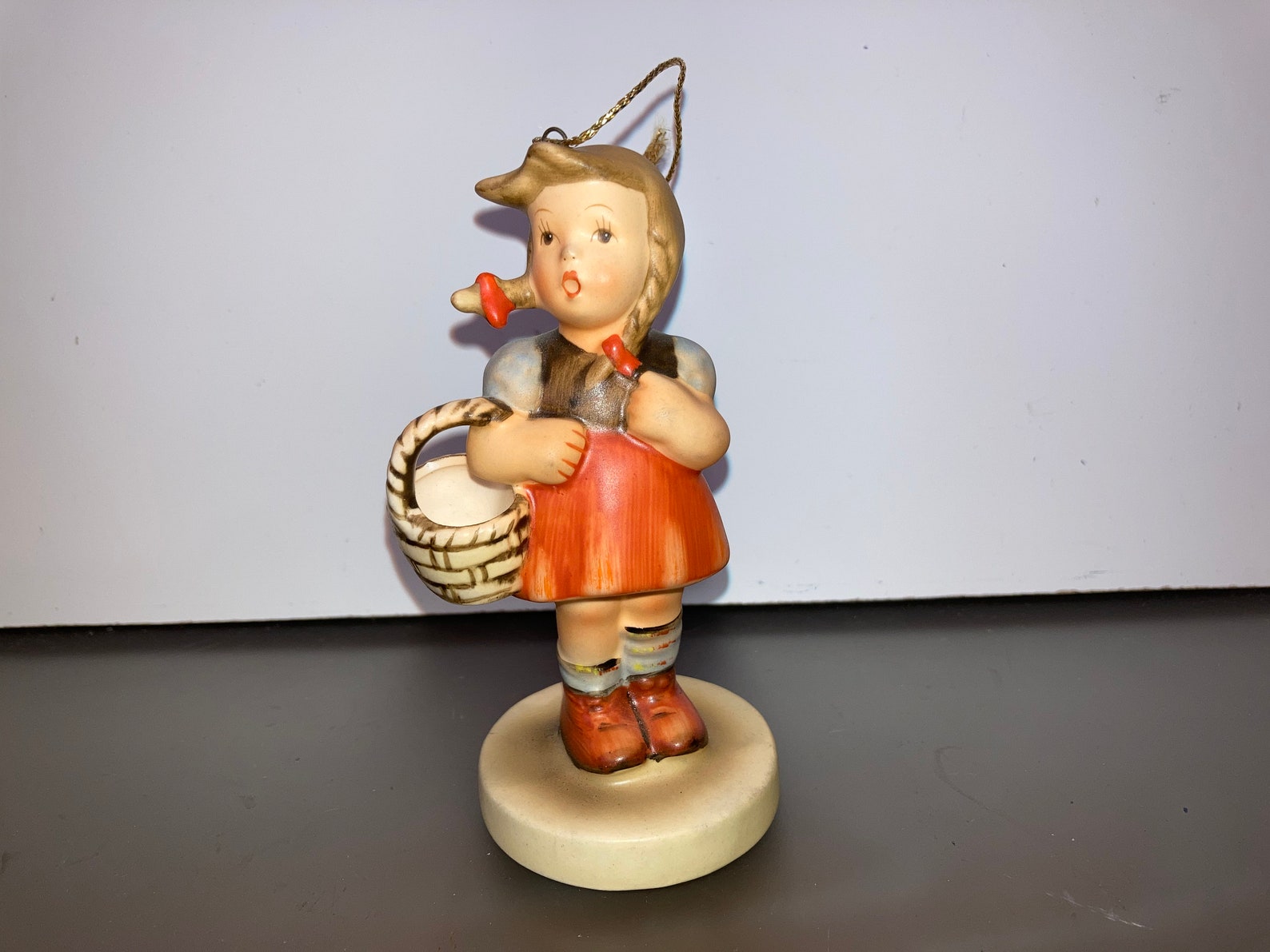 1984 Hummel Ornament, Hummel Schmid Figure, Hummel Girl With Basket, Bertha Hummel "Sweetheart", Mint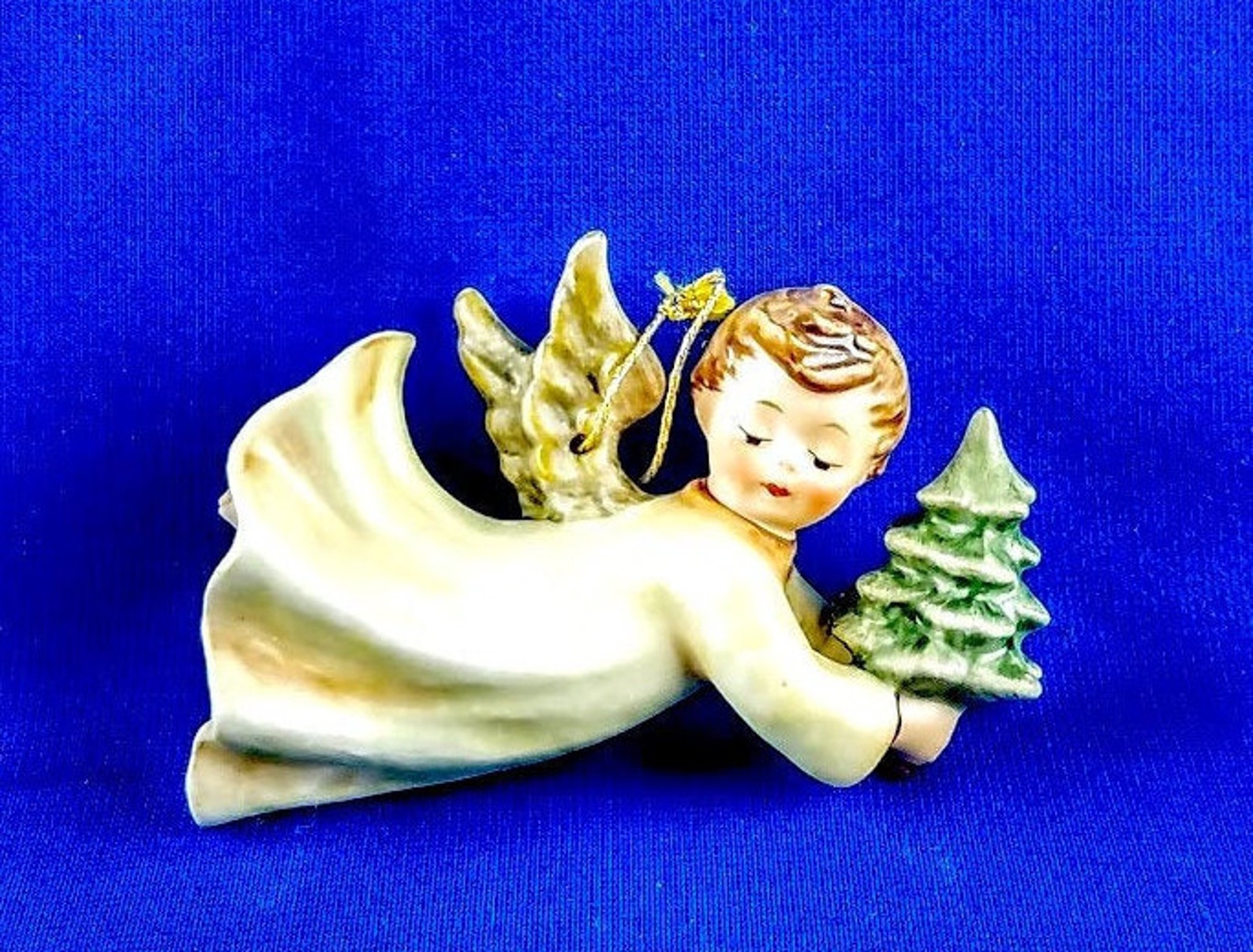 1988 Hummel Annual Angel – Flying High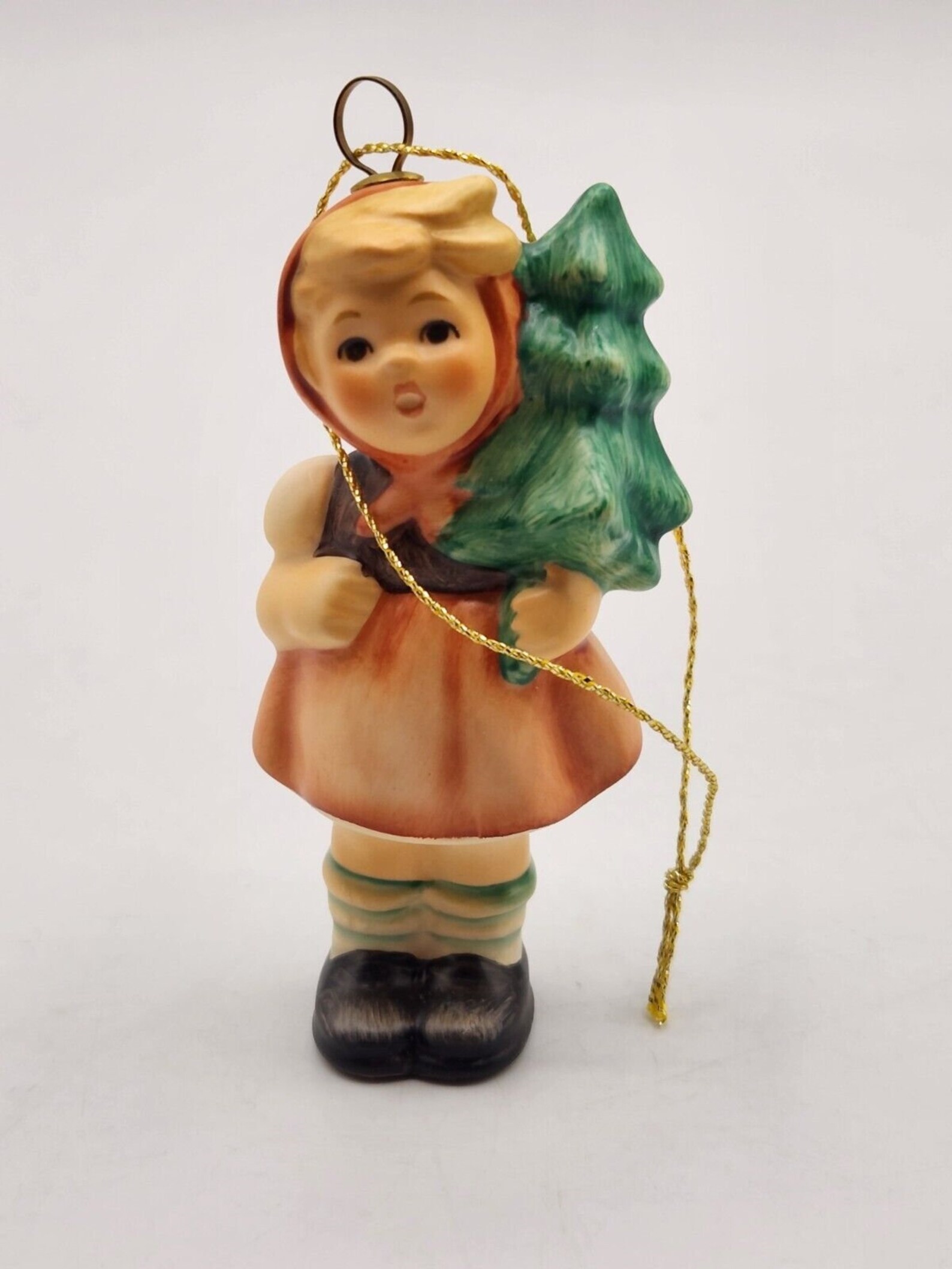 1997 Goebel Hummel Christmas Ornament Girl With Fir Tree #239/D/O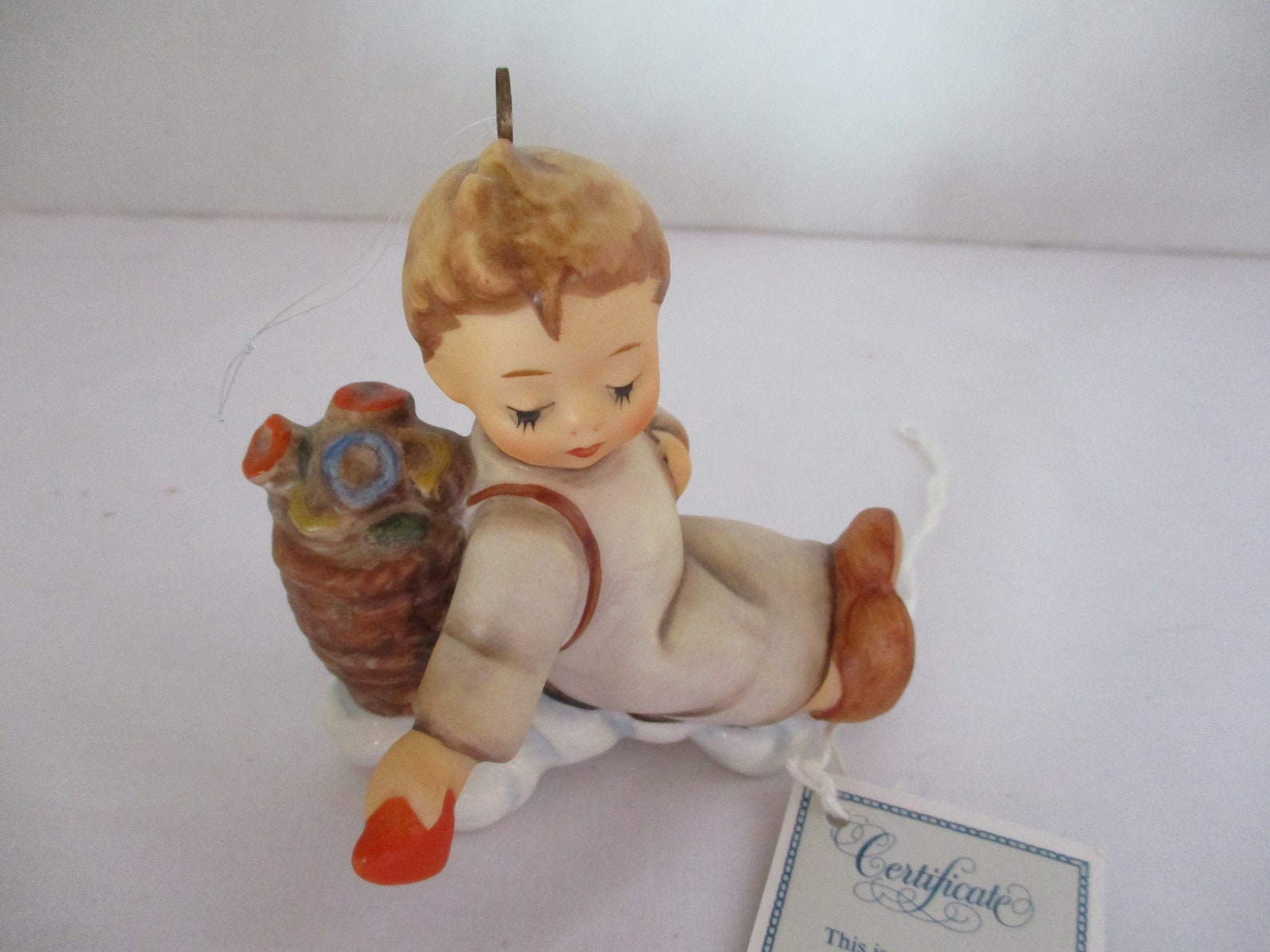 Vintage M.I. Hummel Goebel 1989 Christmas Ornament with original Box Love from Above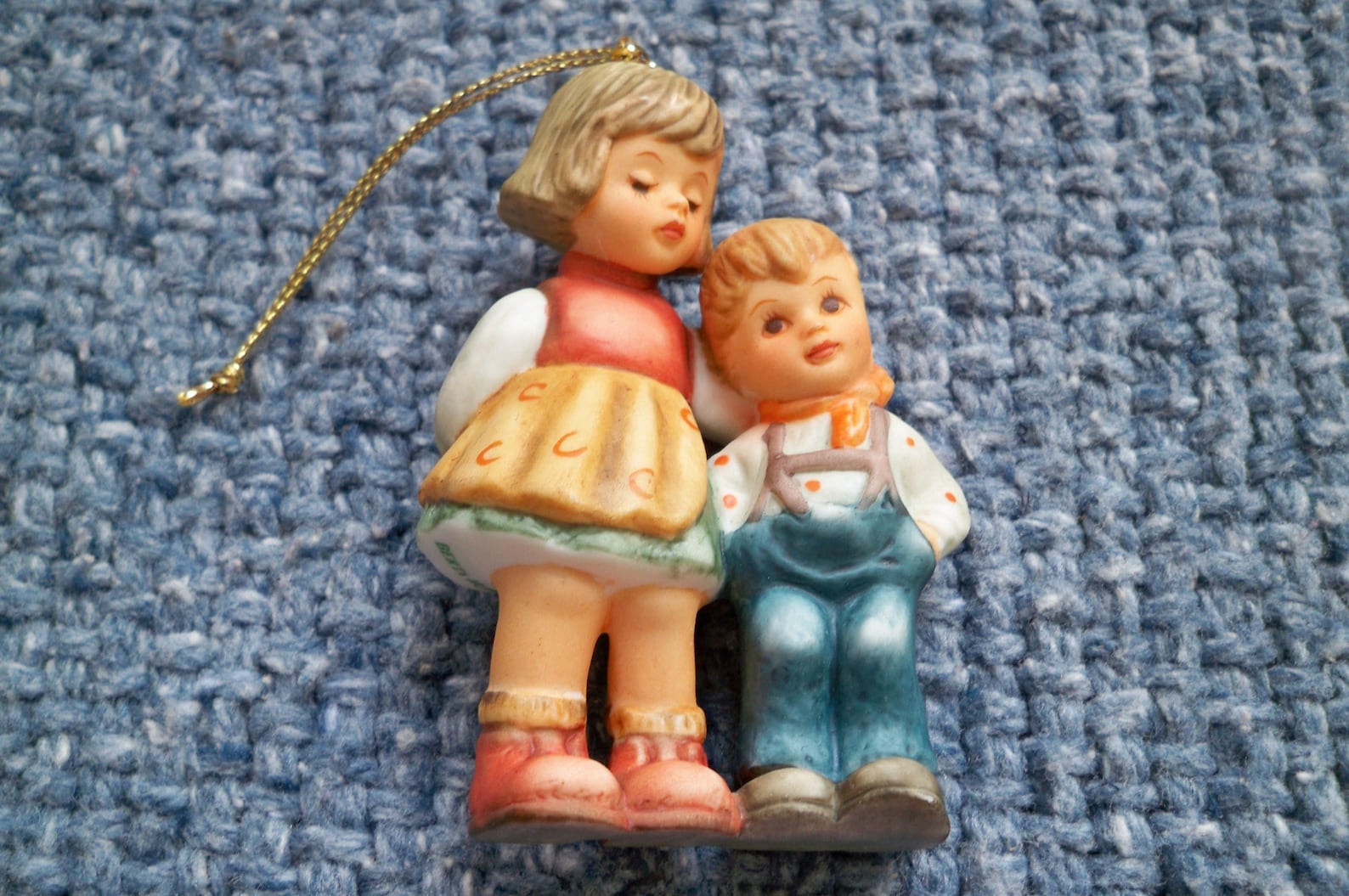 Vintage Home Decor Ornament Berta Hummel Brother & Sister Goebel 1997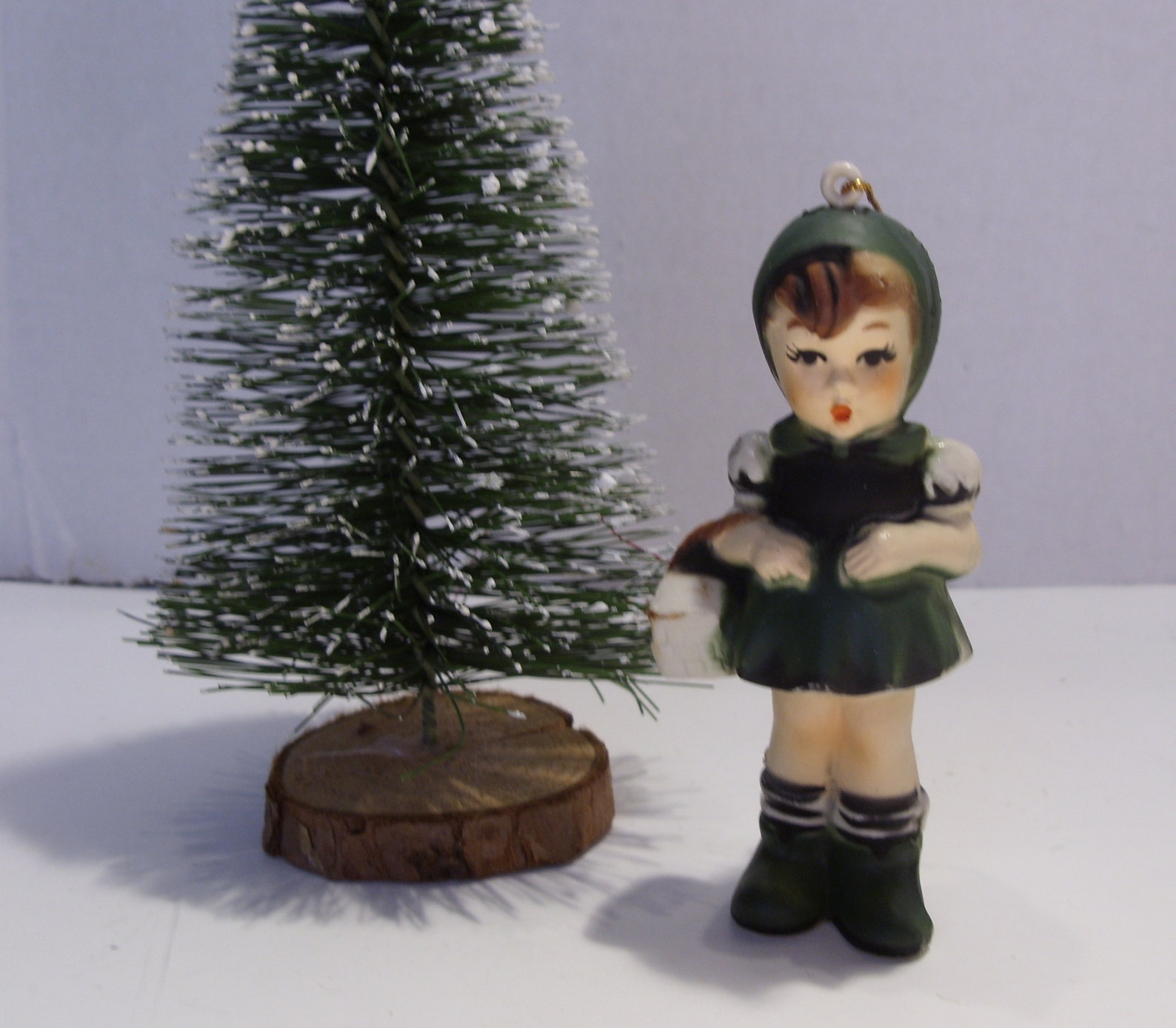 Girl with Basket Vintage Hummel Style Christmas Tree Ornament Figurine Plastic Resin Fiigurine Collectible Ornament

Hummel Ornament 481 Love from Above

Hummel Figurine, 571 Angelic Guide Ornament, 3.5

Sweet Treats Ornament

Hummel Snowman Ornament – A Wish For You

These beautiful 24kt gold ornaments that were produced in the 80's by Danbury Mint. Both sides of the ornaments have images that depict the famous artwork of M.I. Hummel and have three dimensional gold details surrounding both outside edges that match the particular artwork. They measure 3″ across x 3/4″  thick.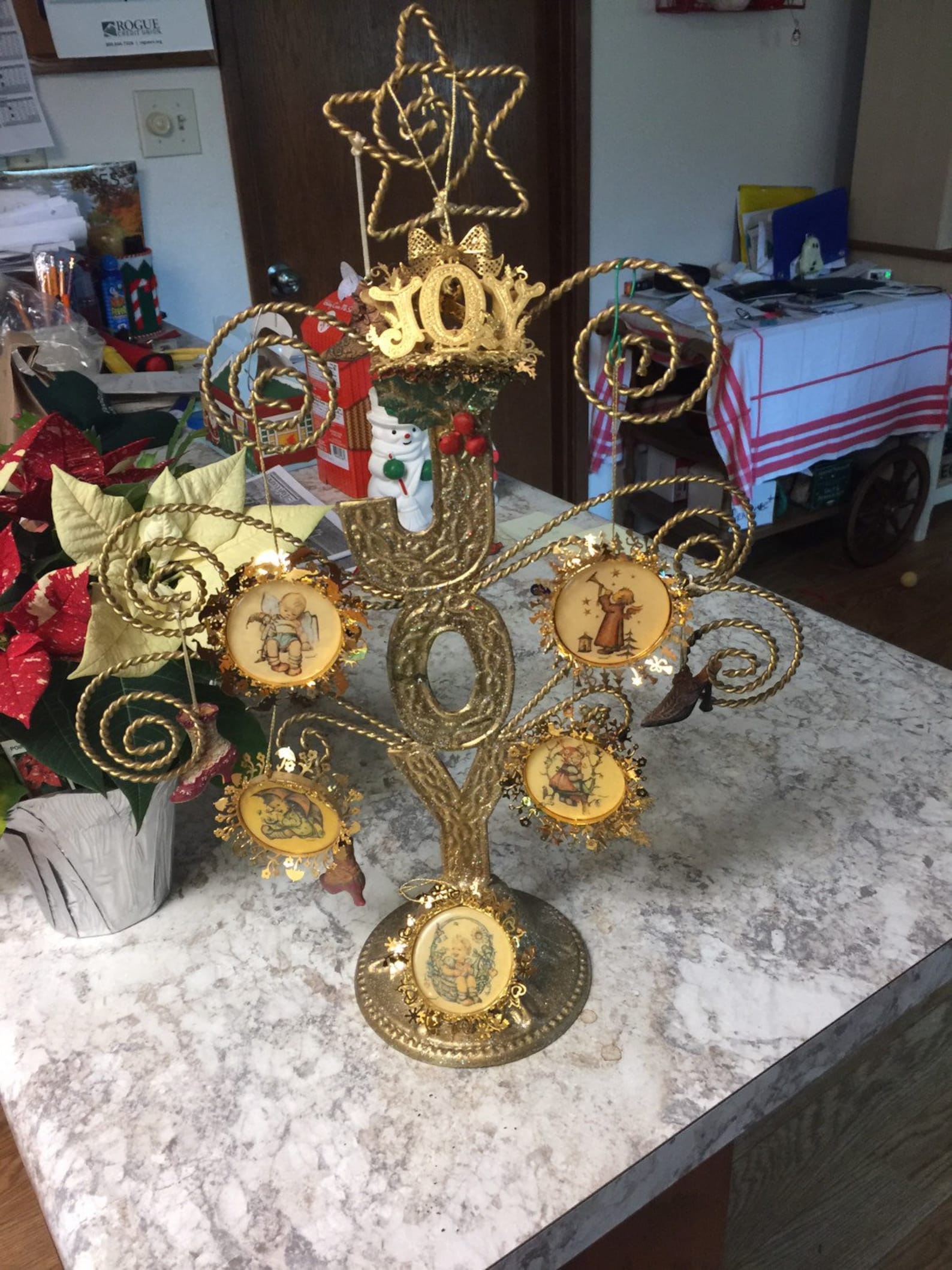 Vintage Hummel Christmas Collection 24K Gold Filigree Double Sided 1988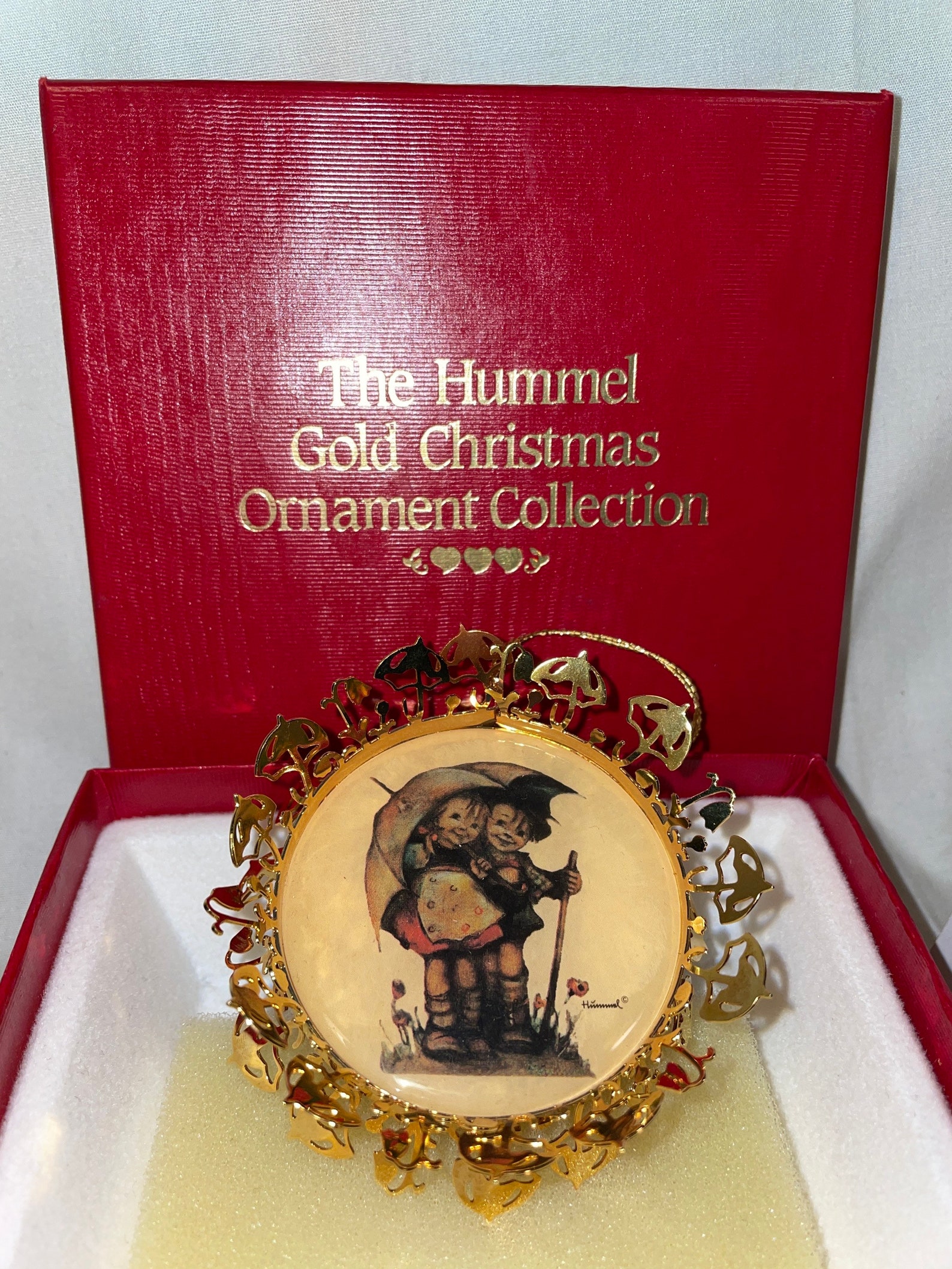 Vintage Hummel "Sunny Weather" Gold Christmas Ornament Collection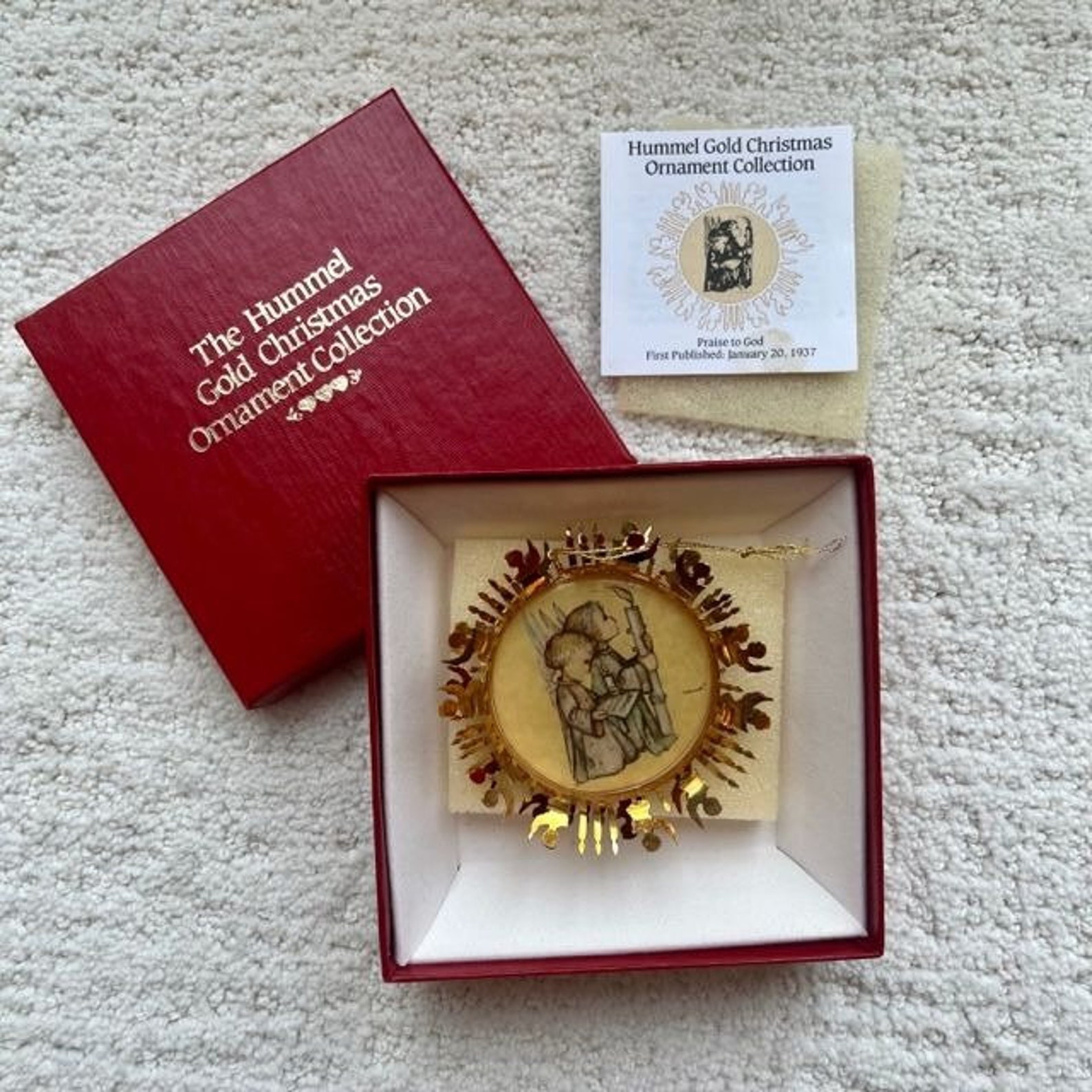 Vintage 1988 Hummel Gold Christmas Ornament "Praise To God"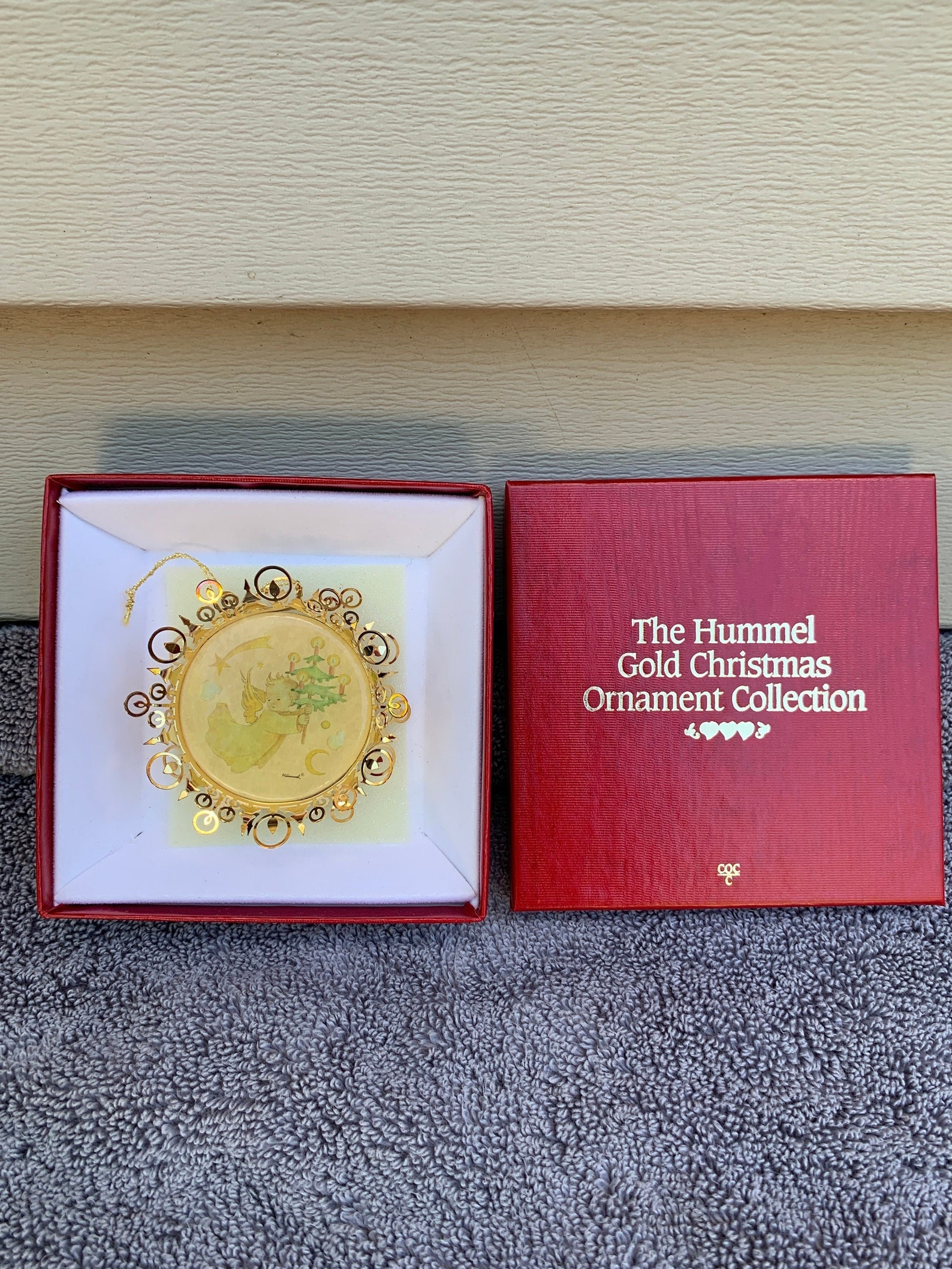 The Hummel Gold Christmas Ornament Collection "Christmas Tree Bearer" Ornament 1987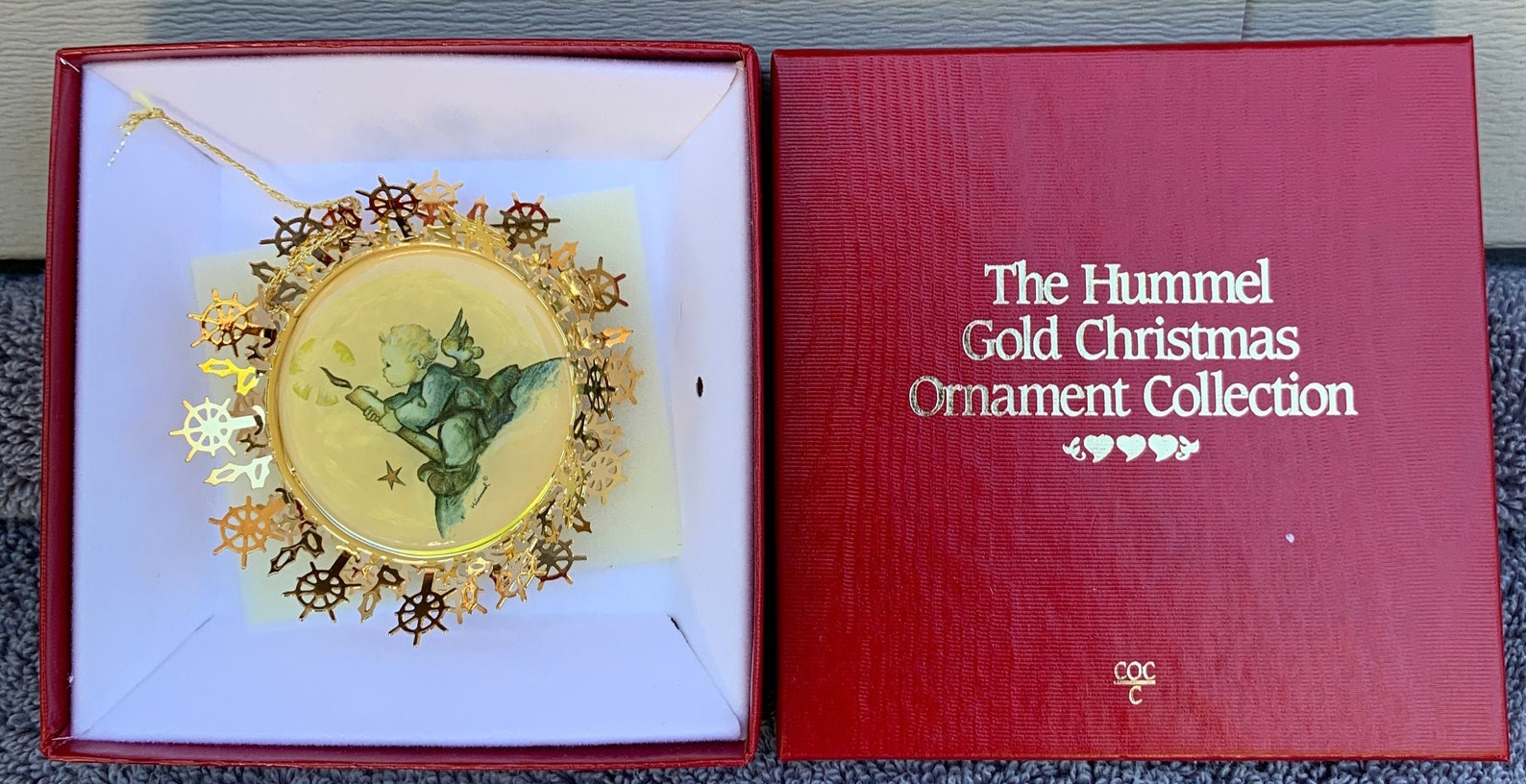 The Hummel Gold Christmas Ornament Collection "Light of the World" Ornament 1988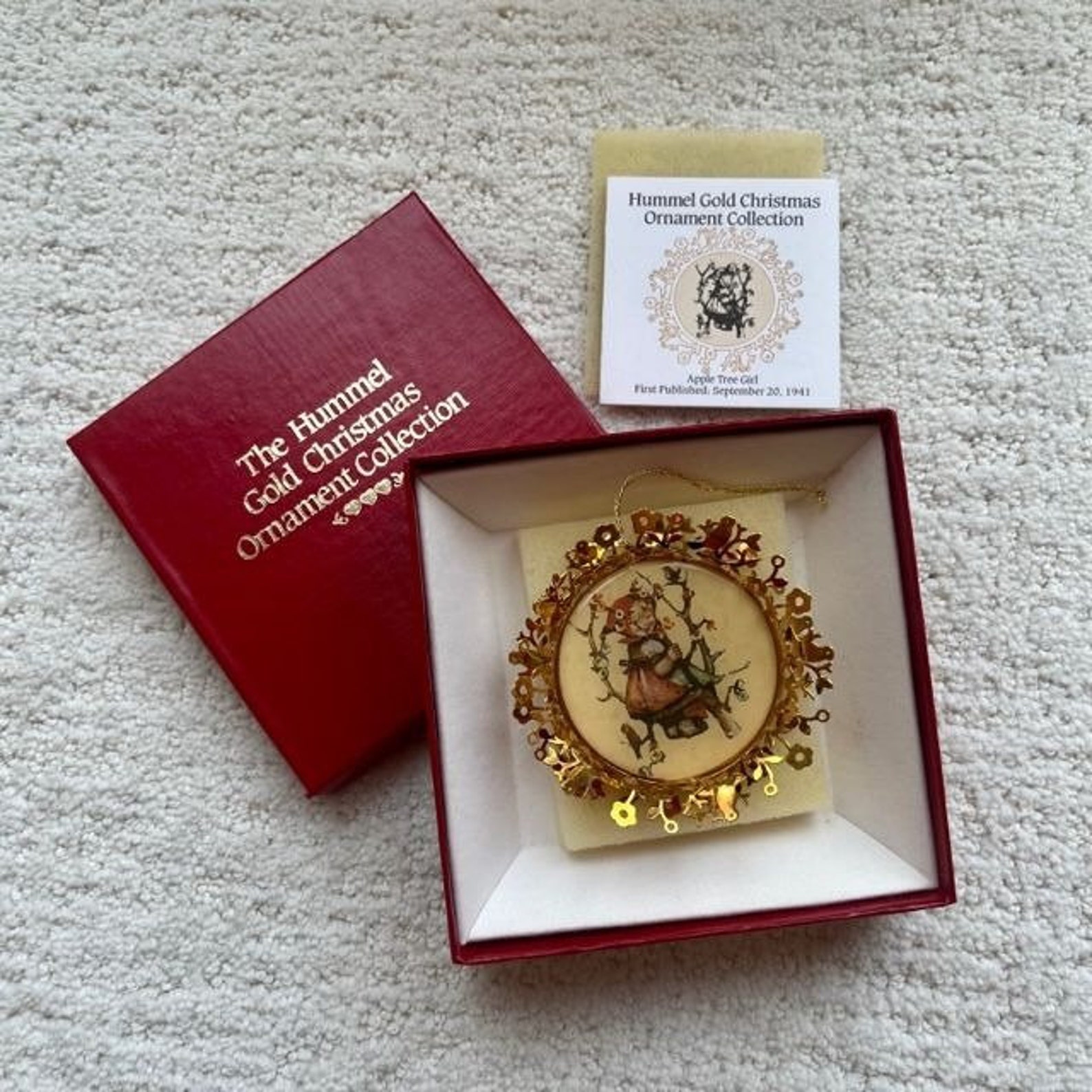 Vintage 1987 Hummel Gold Christmas Ornament "Apple Tree Girl"

Hummel Christmas Balls and Stars
Round white and star shaped ornaments with Hummel paintings on each one. These will fit in with any style of Christmas Tree decor!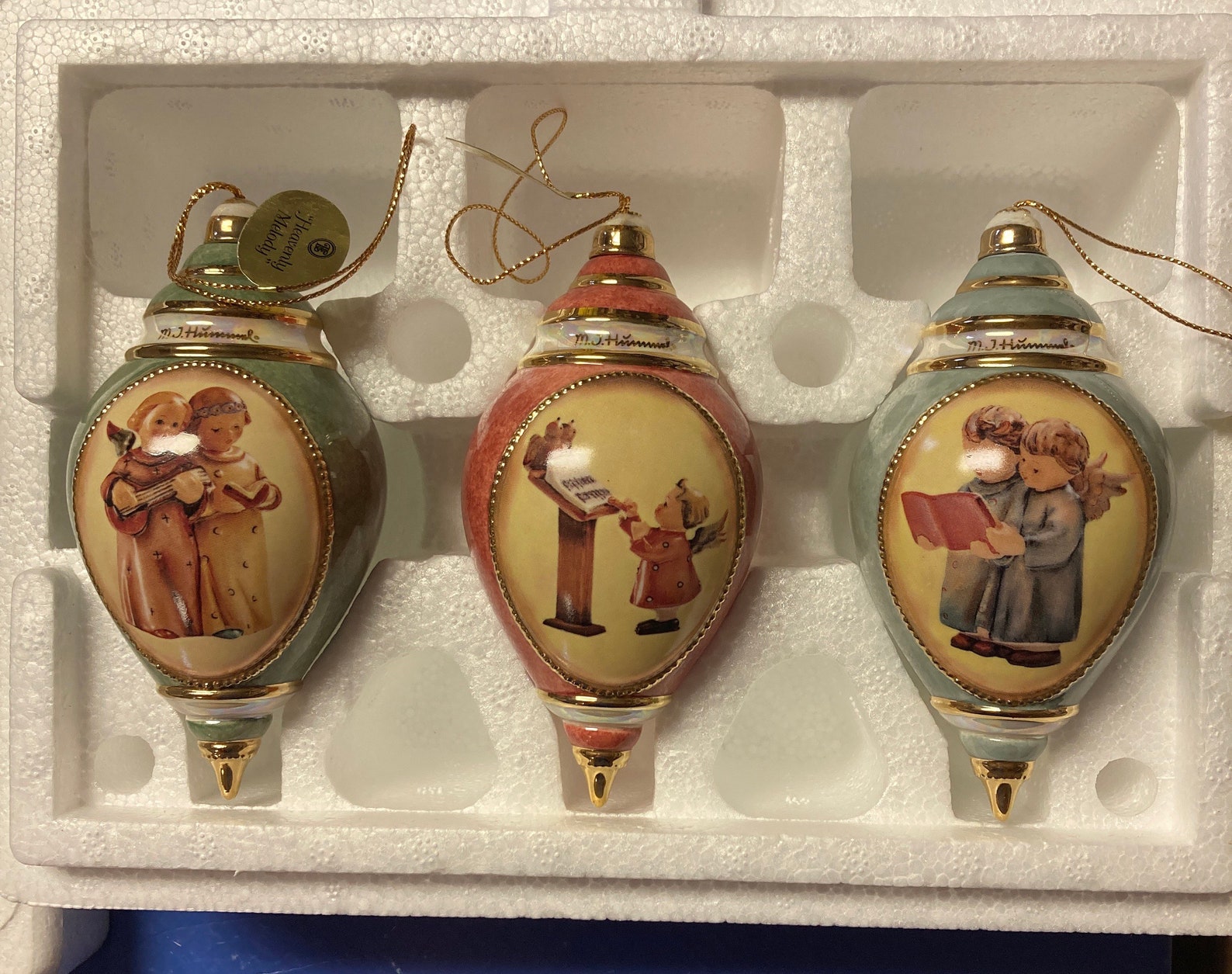 M.I. Hummel Classic Angels Heirloom porcelain ornament collection with COA The Bradford Editions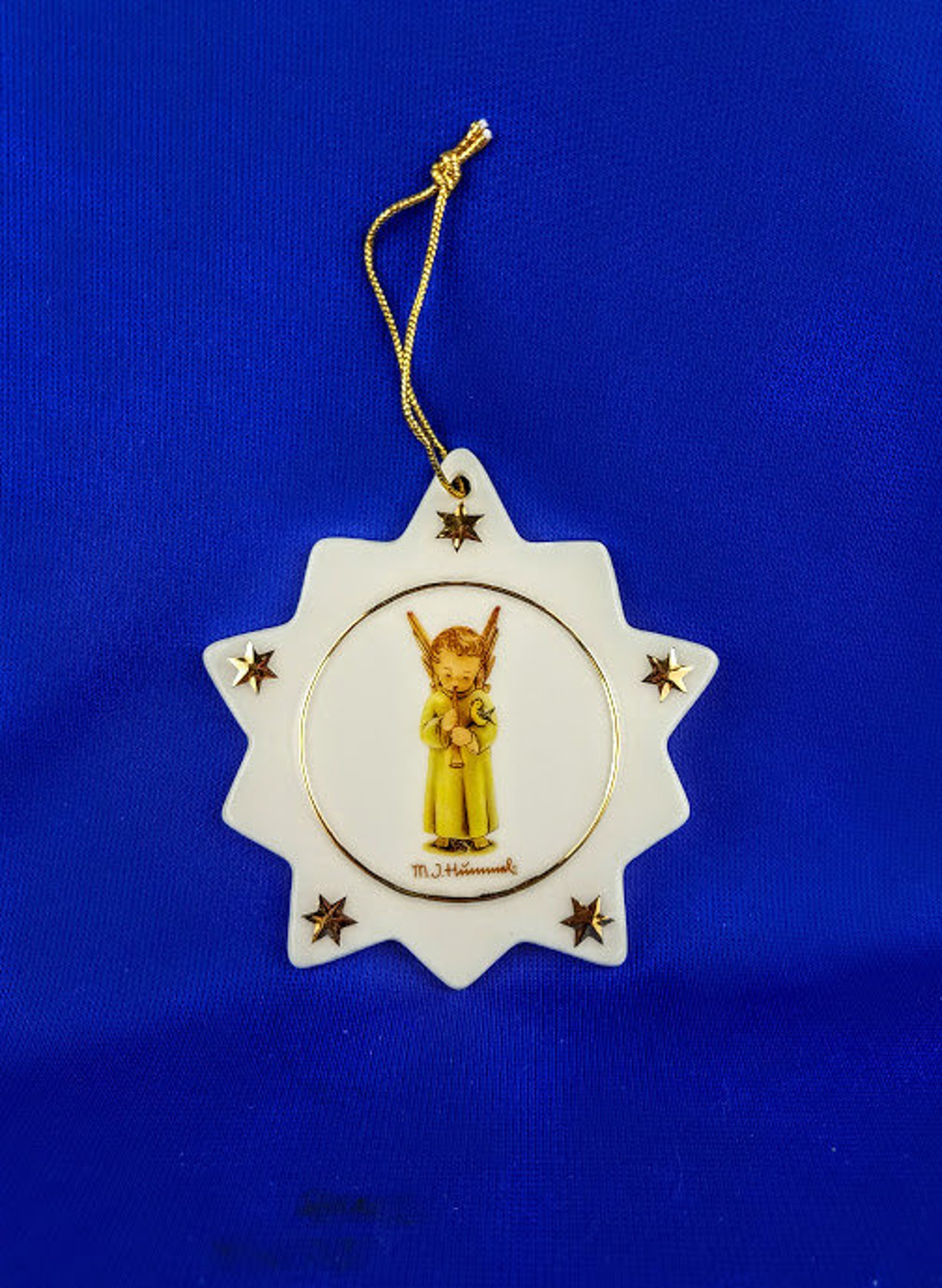 Hummel Christmas Ornament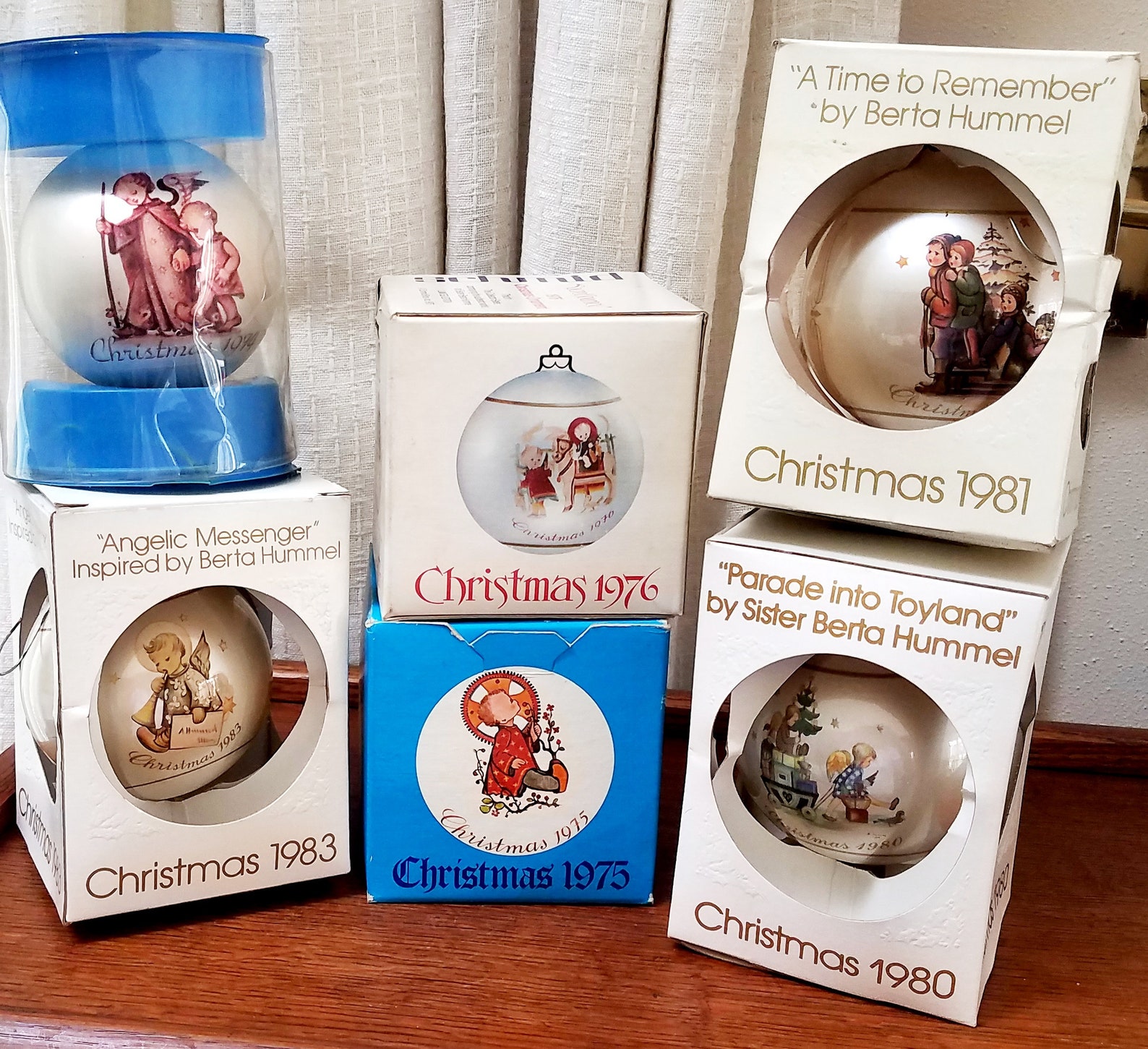 Vintage Bertha Hummel One Collectible Christmas Ornament Tree Decoration Listing for One Ornament Only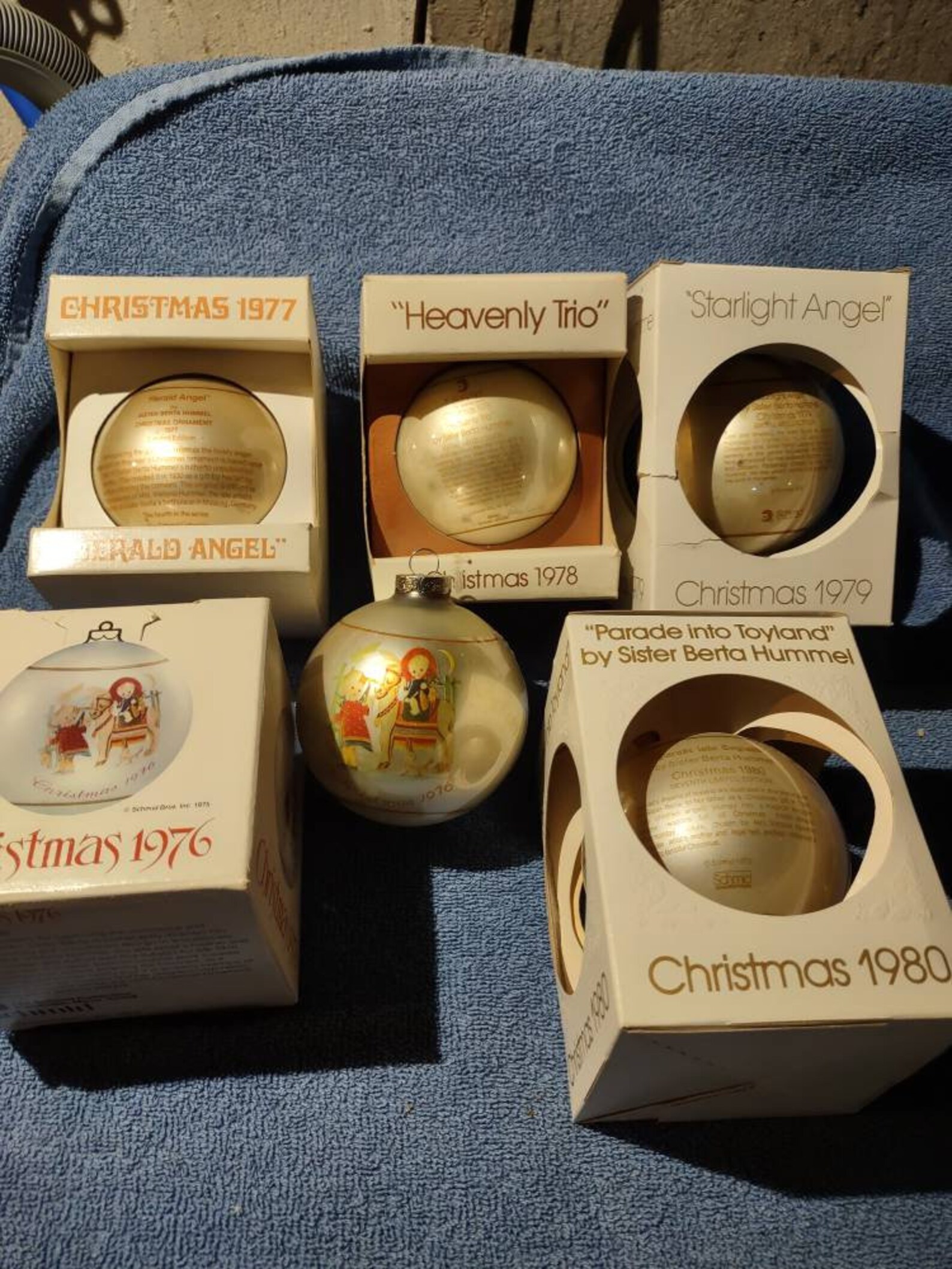 Vintage Schmid Berta Hummel Christmas Ornaments Collection /Series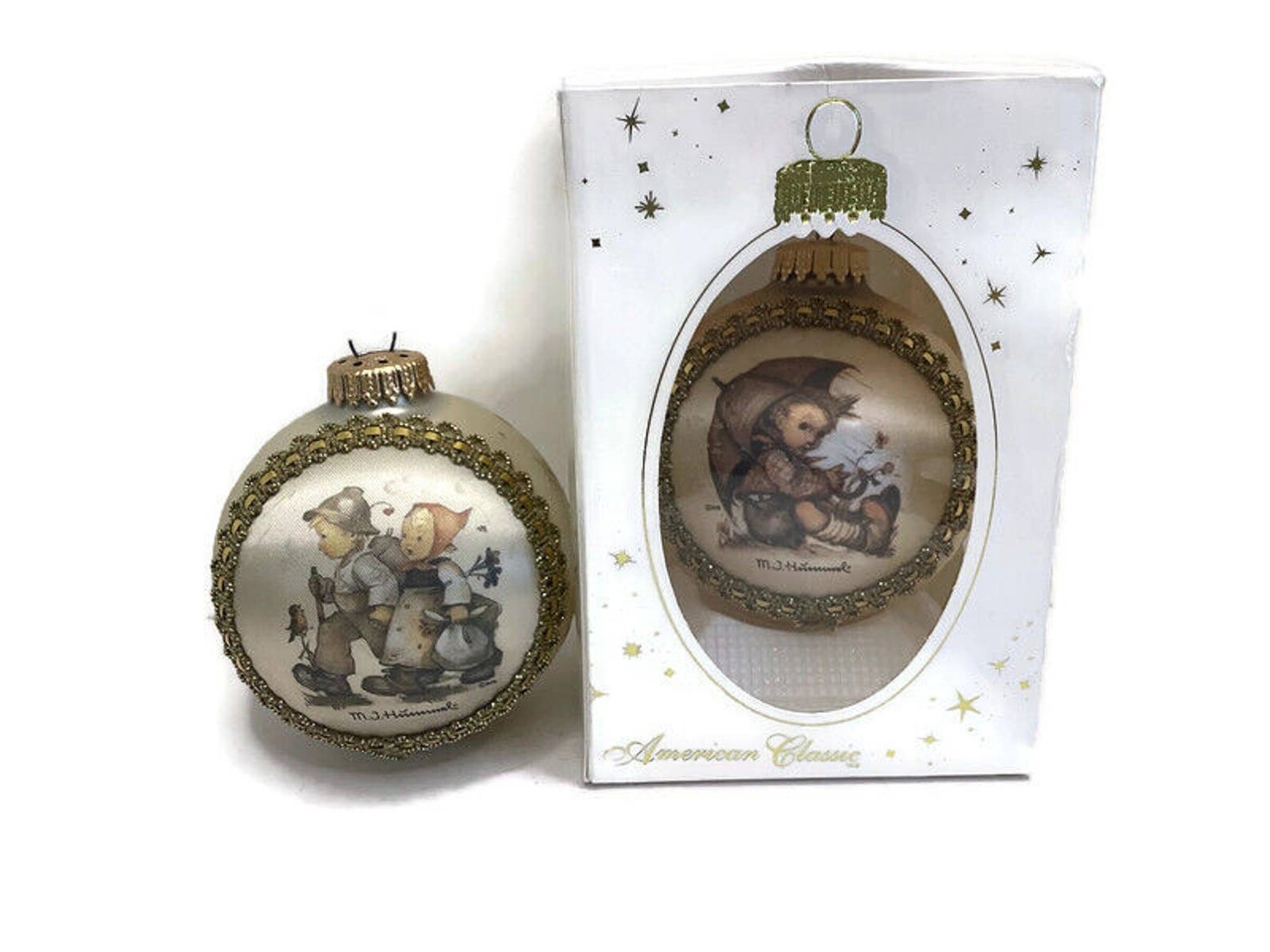 2 Vintage M.I. Hummel 2000 Christmas Ornament American Classic Box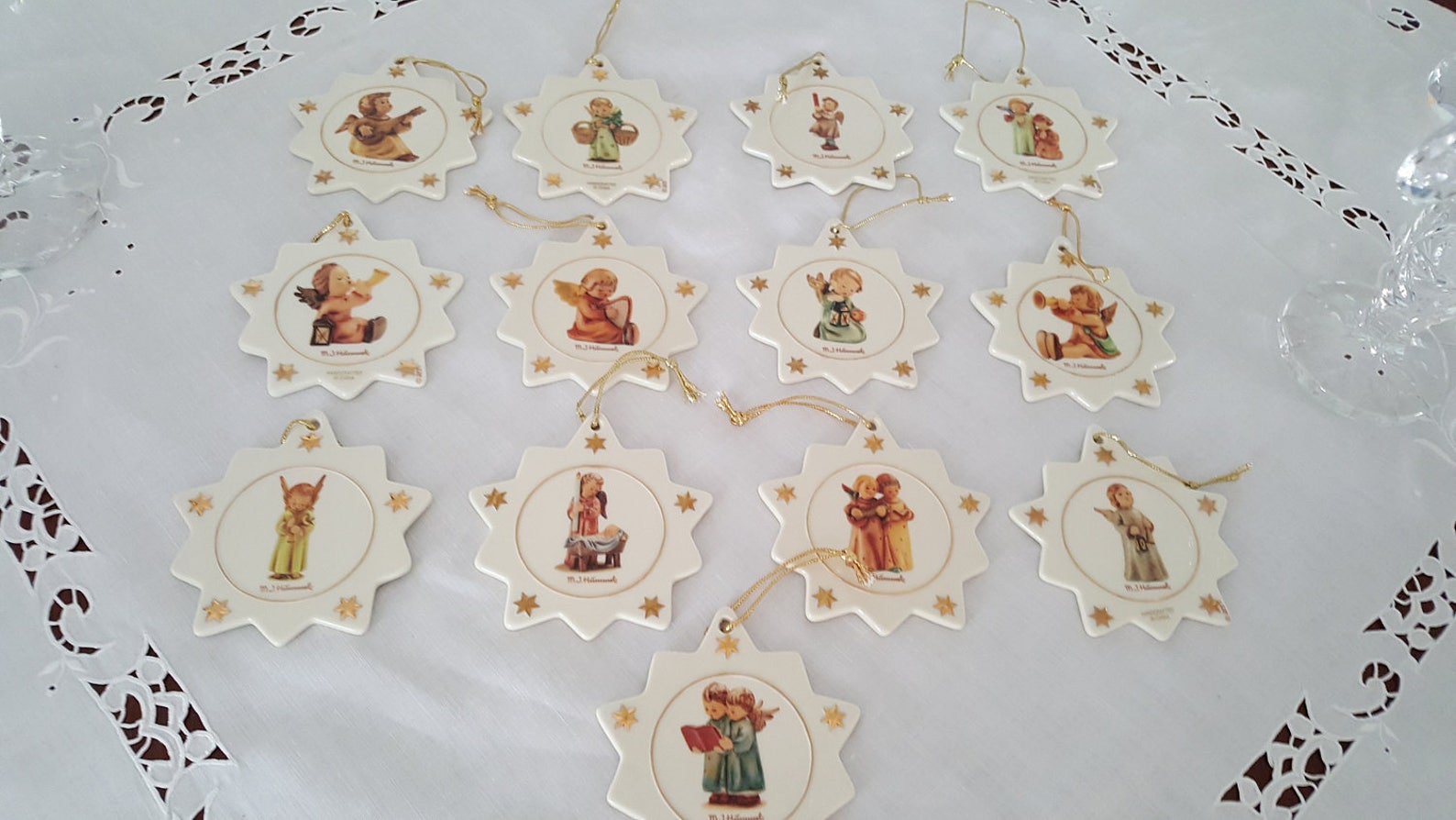 M.J. Hummel Angel Ornament Collection