Heidi Girl of the Alps- From Switzerland to Japan to Germany
Was that the sound of an Alpenhorn? And a trilling flute! It's time for Heidi Girl of the Alps! For many of us in the 1970s, those sounds pulled us away from play time, and we sat in the TV room ready to watch Heidi, Peter, Clara, the goats, and of course Grandfather. It wasn't until years later that I was able to make the connection between my favorite anime producers from Studio Ghibli to this favorite television program. So, how did a Japanese Anime series based on the Swiss novel by Johanna Spyri become such a tremendous success around the world? And why was it so crazy popular in Germany?
Girl of the Alps Heidi Dance in the Ranch Jigsaw Puzzle 300pcs (38 x 26cm) JAPAN Import by KEZUKA

Heidi Girl of the Alps by Johanna Spyri
The story of Heidi, an orphan girl who lives in the Alps was first published in 1881 as 2 books, "Heidi: Her Years of Wandering and Learning (Heidis Lehr- und Wanderjahre)" and "Heidi: How She Used What She Learned (German: Heidi kann brauchen, Was sie Gelernt Hat").
Aunt Dete brought Heidi to the Alps because she got work in Frankfurt, could no longer take care of her. On the mountain,  5 year old Heidi is left with her grumpy grandfather. There, Heidi meets Peter, learns to go into the mountains with the goats, and eventually softens her grandfather's heart.  A few years later Aunt Dete takes her off of the mountain to live Frankfurt as a companion to Clara, a girl trapped in a wheelchair. Heidi missed her mountains so much, that she was allowed to return. Clara came after.
The story emphasizes family and friendships, as well as love of nature.  Heidi became a bestseller, and is one of the best known books to come out of Switzerland.
CHENXIAOYAN from Heidi The Girl Alps Poster, Best Home Wall Art Decor Poster 2020

So, how did Heidi end up in Japan?
In the 1970s, the World Animation Studios in Japan were taking Classic Western Children's Literature, like Pollyanna and Anne of Green Gables, and producing them as animated series. The Heidi story was already popular in Japan because of Heidi's childlike innocence and love for outdoors, so it was only natural that the story be included. Isao Takahata and Hayao Miyazaki spent a month in the area around Marienfeld, Switzerland (Heidi's Mountain) so they could exactly capture the beauty of the mountains and buildings in their program. Unlike most "cartoons", they insisted that this be a work of high quality, using almost 3 times as many animation cells per episode than other shows of the same length. Accuracy, beauty, quality, simplicity. All of these came together, and 52 episodes of the beloved show were made. Today, "Heidi Girl of the Alps" is still in regular rotation on Japanese television.  And as a result, Japanese still visit the Alps seeking out Heidi's mountain. (For those who can't make it to Switzerland? There is a Heidi Theme Park in Japan!).
The names Takahata and Miyazaki are familiar to anyone who loves Japanese Animation… the two formed the production company Studio Ghibli, which was responsible for such gems as "My Neighbor Totoro", "Spirited Away", "Kiki's Delivery Service", and "Grave of the Fireflies".  (You will definitely see the resemblance of Heidi to Mei and Kiki)
Heidi Arrives in Germany
Heidi landed on ZDF television in September 1977, and was an instant hit. Heidi's adventures delighted all of us kids…she got to run around the mountain meadows with goats AND got to sleep on a bed made from HAY! Because the artwork was timeless, it evoked a sort of nostalgia for Adults. Takahata and Miyazaki  excel at making childhood a time of wonder. They used Kawaii anime, an aesthetic concept that focuses on sweetness and childishness, to emphasize innocence but at the same time, they don't pull punches when it's time to face the real world. Add to this, characters are polite (in a way that it expected in both Japan and Germany) and caring without being saccharine sweet, something not usually found in animation.
Naturally, collectible figurines and merchandise were produced, spreading Heidi fever. You could get Heidi bed sheets, coloring books, and stationary.
There were albums and cassettes to hear songs and Heidi stories (often just a re-write of the TV program). And there was a catchy theme song… sung by Schlagersingers Gitti and Erika… It sticks in my brain even today. (and that yodel!)
In 2019, Playmobil introduced the Heidi Series complete with Grandfather's Hut, Peter,  Clara in a wheelchair, and the Goat hut.
Perfect for the next Generation of Heidi fans!
Playmobil 70253 Heidi and Grandfather at The Alpine hut – New 2019

Playmobil 70254 at The Crystal Lake with Heidi, Peter and Clara – New 2019

Playmobil 70255 Heidi – Peter's Goat Stable – New 2019

PLAYMOBIL 70257 Heidi Keller's Village Shop

PLAYMOBIL 70256 Heidi School Lessons in Dorfli

Playmobil 70258 Clara with Father and Miss Rottenmeier – New 2019

Where to See Heidi of the Alps Today
The videos are available on DVD, but only in German, and only on DVD players for non-American Regions. It's a bit frustrating that Heidi never got to be as popular in the US as it did world wide. Luckily, you find LOADS of videos on You Tube
You can find German episodes on You Tube-
And Japanese Episodes, subtitled in English
Buy the Heidi Series in German from Germany
This set requires a multi region DVD player. It WILL NOT work on a standard American player.
Heidi – TV-Serien Komplettbox [8 DVDs]

Looking for Heidi of the Alps Merchandise…
Girl of the Alps Heidi Special Place Jigsaw Puzzle 108pcs (18.2 x 25.7cm) JAPAN Import

Muaaotee Heidi the girl from the Alps Relaxed Fit TShirt Unisex T-Shirt, Hoodie, Sweatshirt For Men Women

From Heidi The Girl Alps Mug Best 11 Ounce Ceramic Coffee Mug Gift

Toyland 40

Girl of the Alps Heidi Picnic of the 3 Friends Jigsaw Puzzle 300pcs (26 x 38cm) JAPAN Import by KEZUKA

CHENXIAOYAN from Heidi The Girl Alps Poster, Best Home Wall Art Decor Poster 2020

Yasia Heidi, The Girl From The Alps Fitted Scoop Drawstring Backpack Sport Bag Gym Sack

Girl of the Alps Heidi Spring is Here Jigsaw Puzzle 500pcs (38 x 53cm) JAPAN Import by KEZUKA

Cartoon Serie Show Anime Tv Heidi Alps Switzerland Comic Best 11 Ounce Ceramic Coffee Mug Gift

Girl of the Alps Heidi Listening to the Creek Jigsaw Puzzle 500pcs (38 x 53cm) JAPAN Import

QEHAO Heidi, The Girl From The Alps Fitted Scoop Coffee Travel Mug Cup Stainless Steel Vacuum Insulated Tumbler 13.5 Oz

Vintage Heidi Merchandise!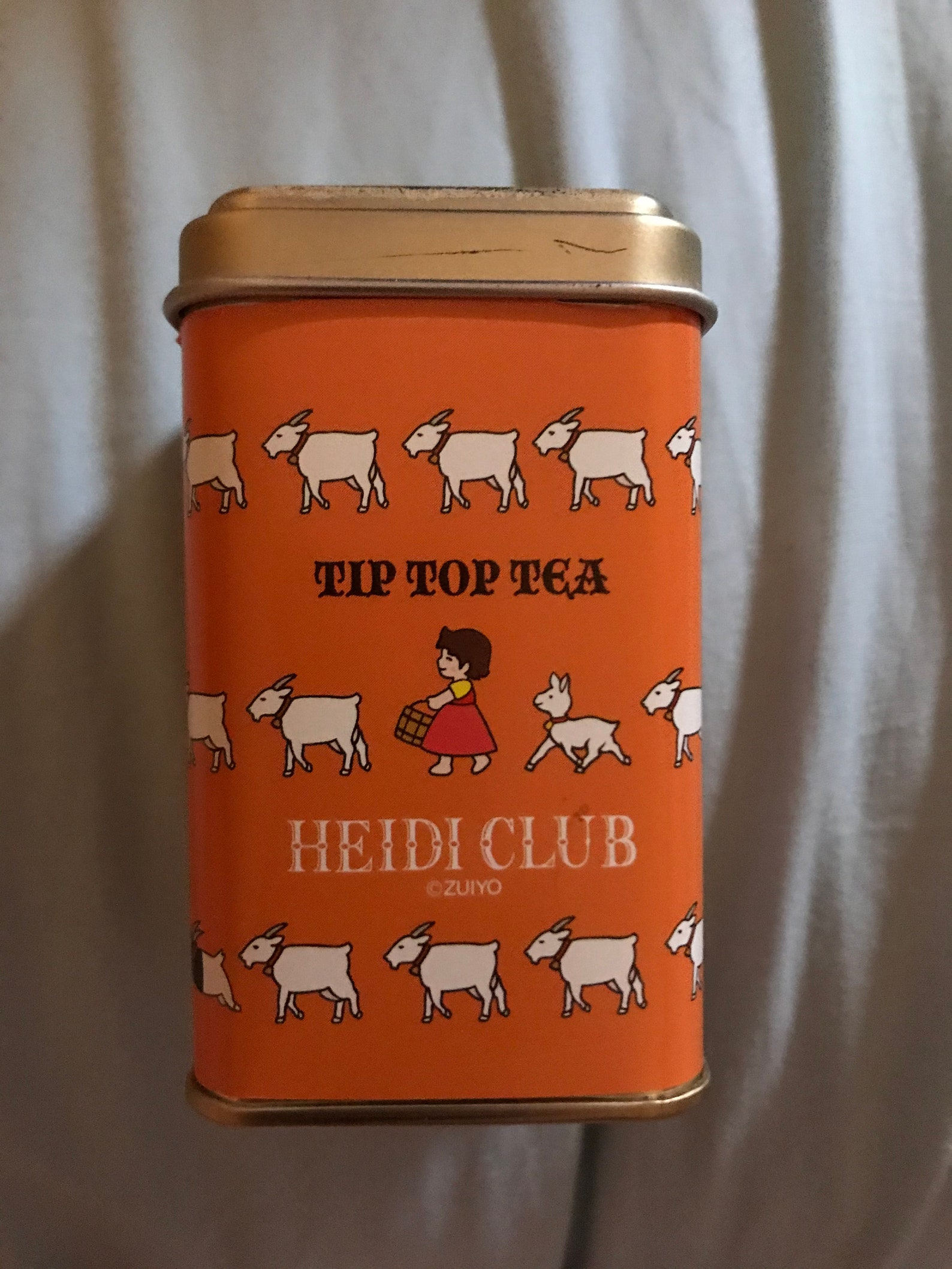 Heidi girl of the alps tip top tea tin container—collectible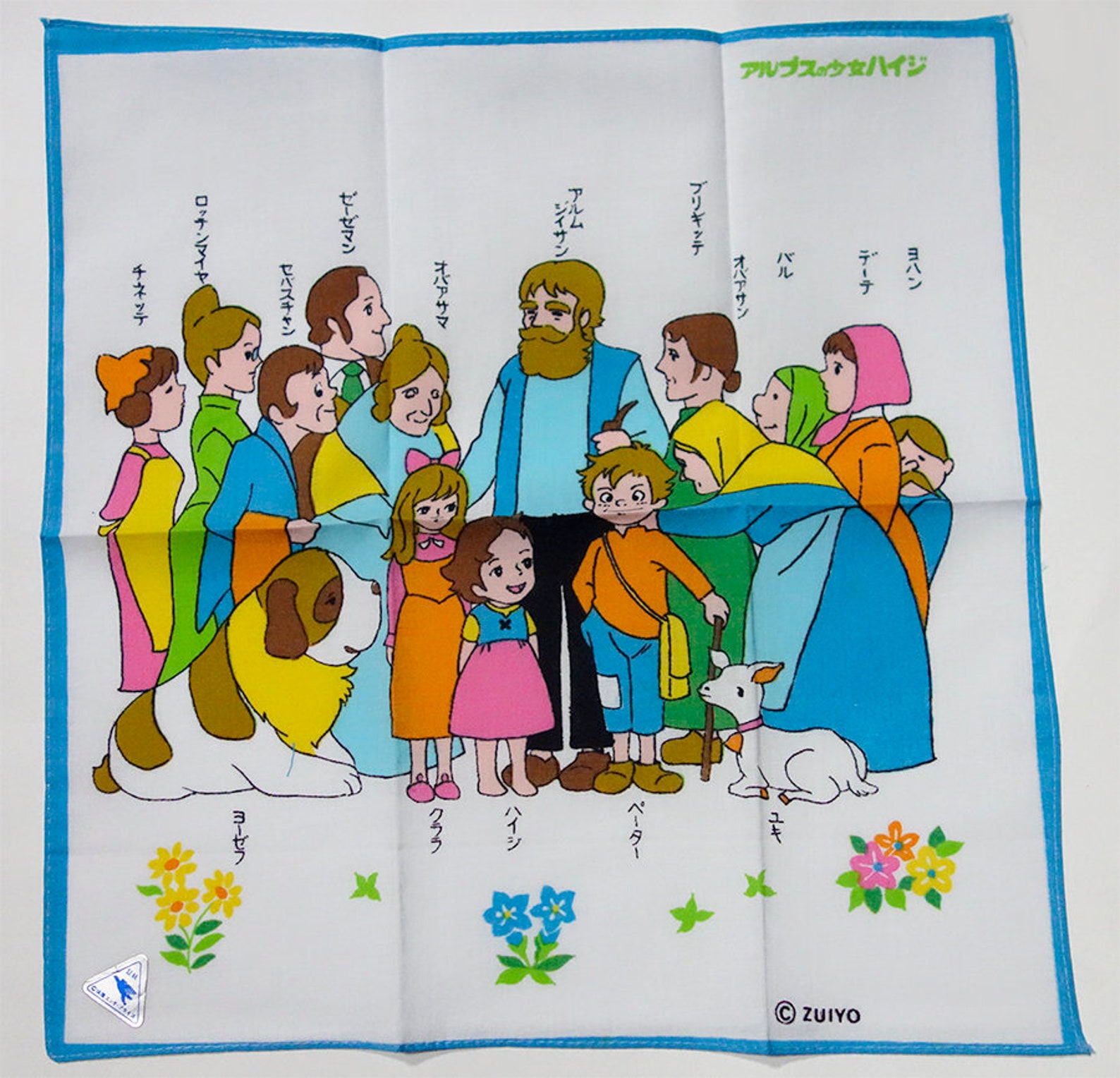 70's vintage – Heidi, Girl of the Alps Handkerchief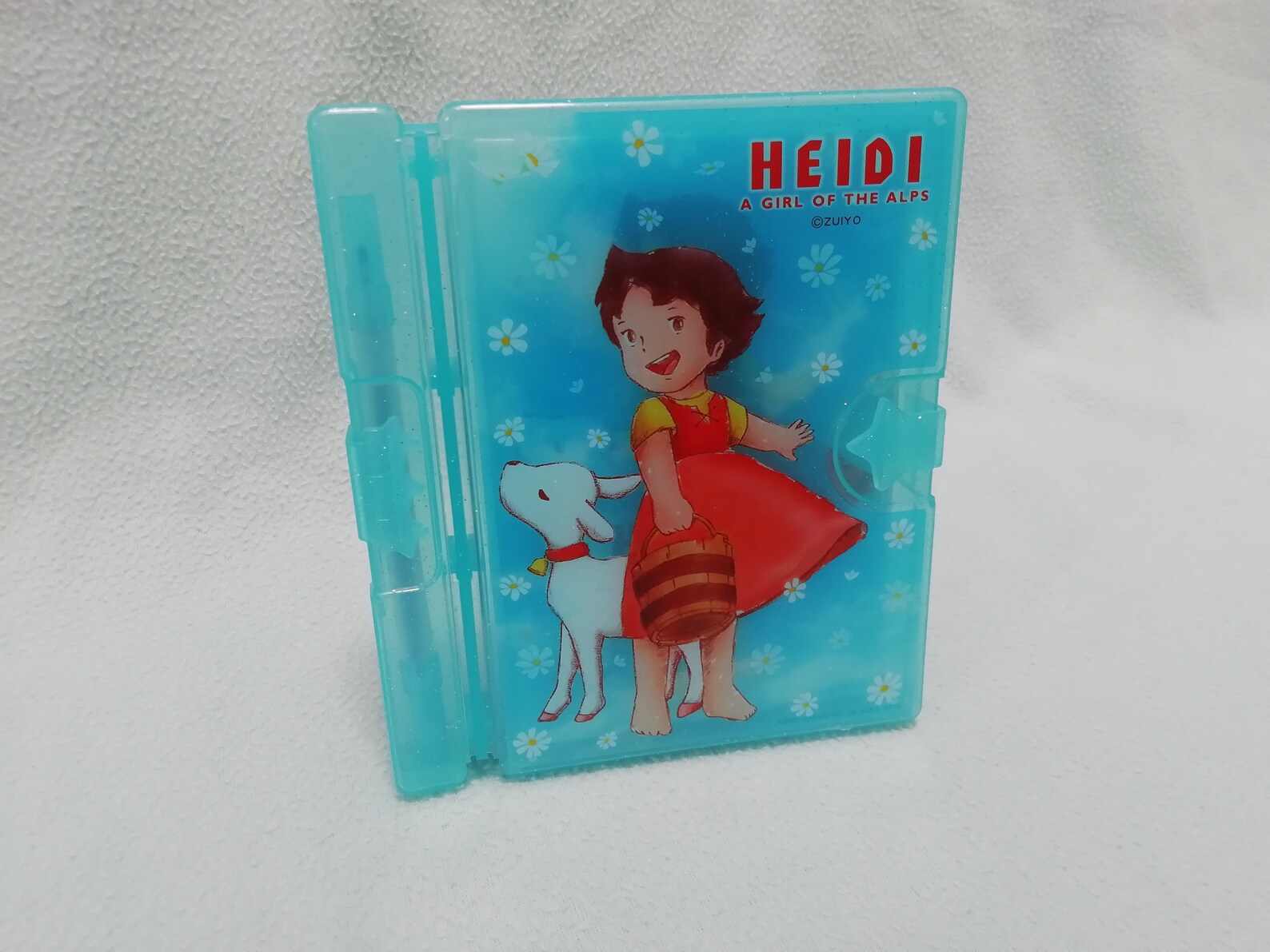 RARE Vintage Heidi A Girl of the Alps Letter Envelope Pencil Case Folder Set / Made in Japan / 1974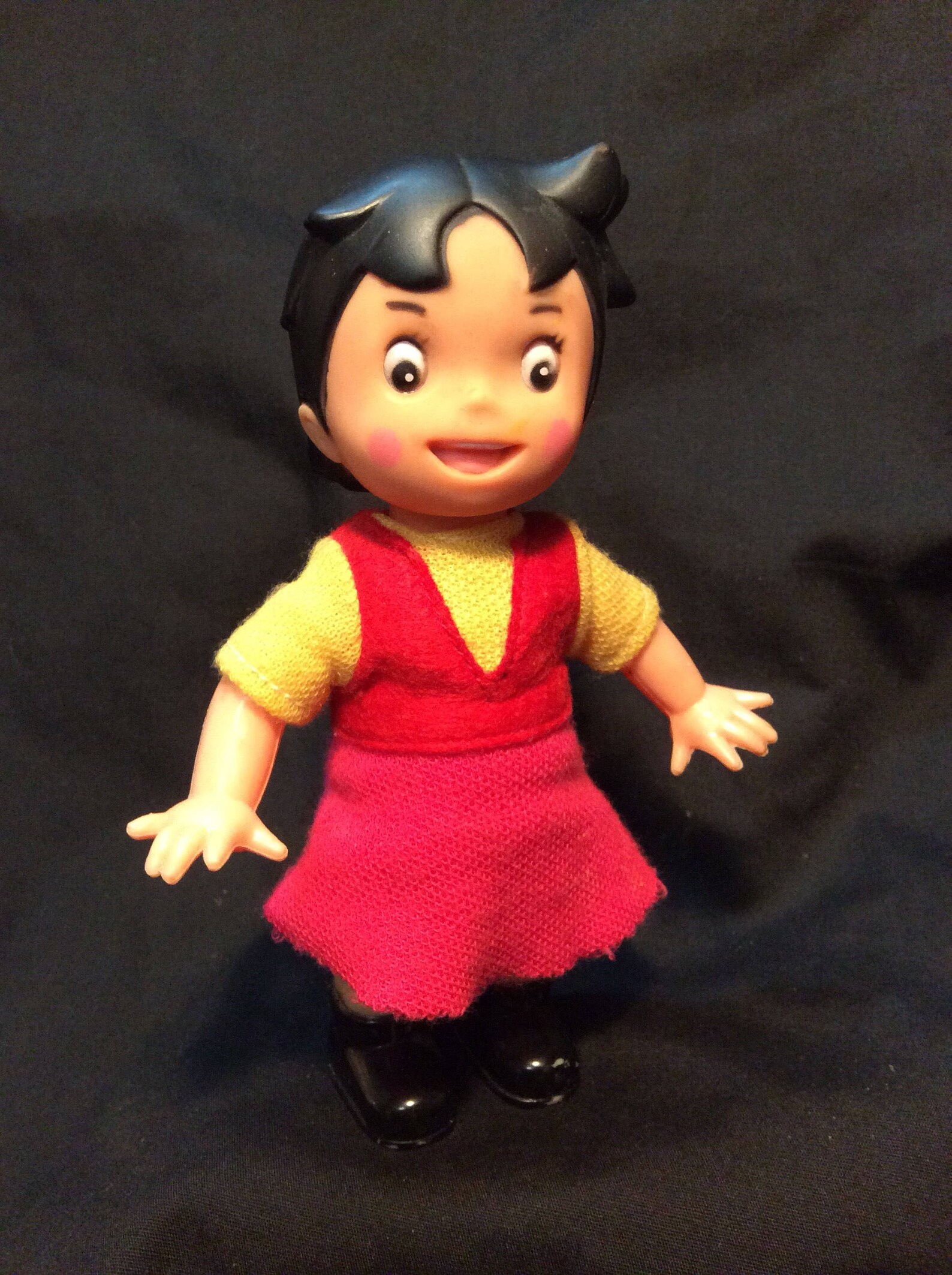 Heidi of the Alps Anime wind-up figure from Spain – 1970s

Who else is ready to enjoy all of the Heidi episodes again?