Symbolism of Maiglöckchen, Lily of the Valley in German
On May the first, or Maitag, and throughout the month, everywhere you look, you will see Maiglöckchen or Lily of the Valley. Flower shops sell bouquets and small posies, you will see image on cards, and people love to give them as a special sweet smelling token of happiness, joy and love. What made these little bell shaped flowers such an important May Day gift? What is the symbolism of Lily of the Valley in Germany?
Symbolism of Maiglöckchen,  Lily of the Valley in German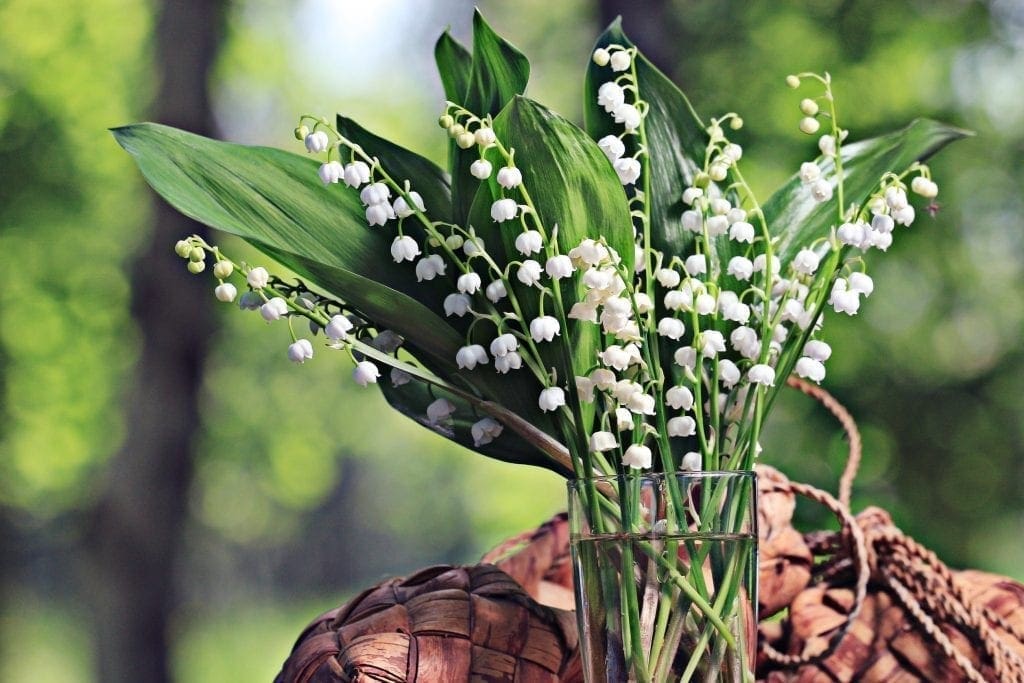 Is there a a more descriptive flower name? In Latin, Convallaria magalis (Lily of the Valley) means "that which belongs to May," and in German, Maiglöckchen  which means "little May bells". And that is exactly what they are… little white bell shaped blossoms that bloom in May. When Maiglöckchen appear, it means that Spring has arrived…and along with it a promise of love, and a return to happiness.
In German pagan belief, Lily of the Valley were closely associated with Ostara. This divine virgin goddess of spring and dawn appears to help banish the cold winter, and renew life. The sweet smelling white flower symbolizes her purity and humility. And the green leaves are associated with hope. To show their respect and worship, people would burn Maiglöckchen in the Easter Fires.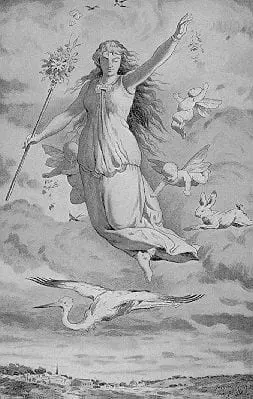 In the 15th Century, the Catholic church adopted Lily of the Valley as a symbolic plant for the Virgin Mary. Legend says that Maiglöckchen first appeared near the base of the cross where Mary shed tears for her son. These "Woman's Tears" or "Mary's Tears" became symbolic of pure Christian love.
Because of this symbolism, Lily of the Valley is frequently seen in May wedding bouquets. (May being the wedding month in Germany). You also find it in communion and confirmation bouquets.
Naturally, Maiglöckchen make an excellent Mother's Day flower...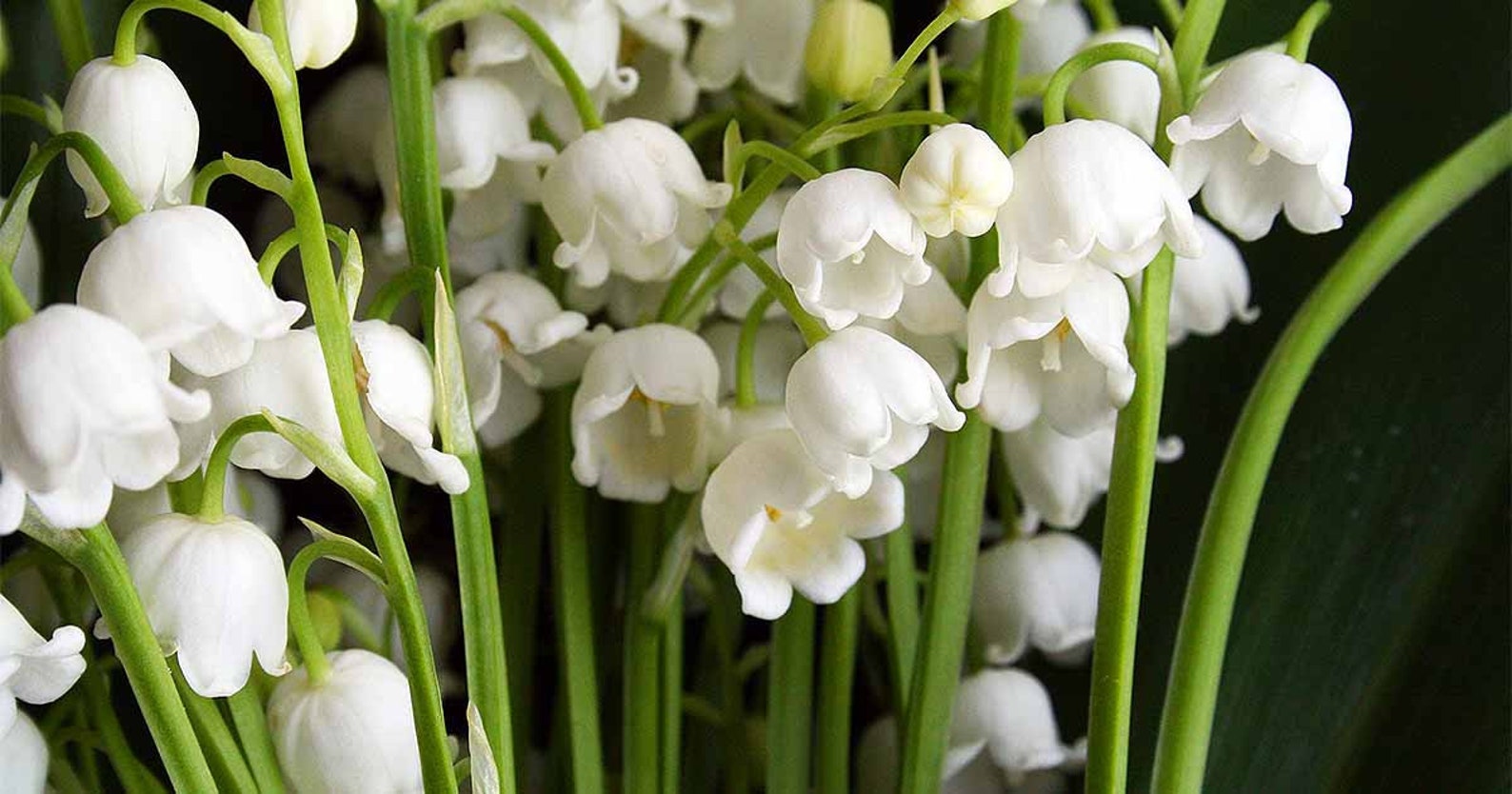 Lily of the Valley Convallaria majalis fragrant flower bulbs

Maiglockchen as a Gift
Today in Germany, people give Maiglöckchen or Lily of the Valley bouquets to close friends and people they love. They are a gift from the heart... a gift of love and friendship. And also, they are quite lovely, and they smell divine.
ETA Lily of the Valley Pop Up Card – 3D Happy Birthday with Flowers Design, Flower Card, for Mother's Day, Get Well Best Wishes Mom, Women and Friends, F16

Maiglöckchen can Break your Heart
Maiglöckchen aren't perfect. Their blooms are fragile, only lasting about a week, and although there is a history of herbalists using them as a cure, they are poisonous. (PLEASE don't just crush them up and eat them hoping to cure your heart troubles or constipation… it can only end badly).
And sadly, according to Heinrich Heine (who must not have loved wisely) their scent "bricht das Eis des Winters und der Herzen" (breaks the ice of winter, and the heart).
Maiglöckchen have inspired many a poem, so I'll end with a portion of one from August Heinrich Hoffmann von Fallersleben (1798-1874)
"Maiglöckchen läutet in dem Tal,
das klingt so hell und fein,
so kommt zum Reigen allzumal,
ihr lieben Blümelein!"
"Lilies of the Valley are ringing in the valley,
that sounds so bright and fine,
so come to the dance all round,
you dear little flowers!"
Sweet Maiglöckchen Jewelry
Perfect for spring! And they also make a nice Mother's day or confirmation gift.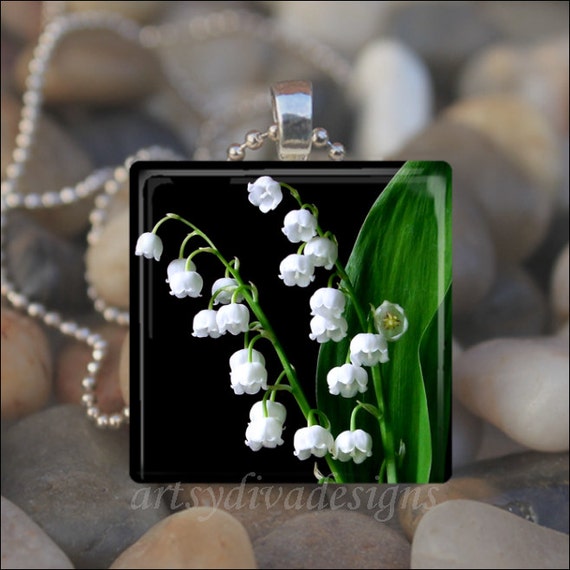 LILY OF the VALLEY Easter Flowers Lilies Spring Floral Glass Tile Pendant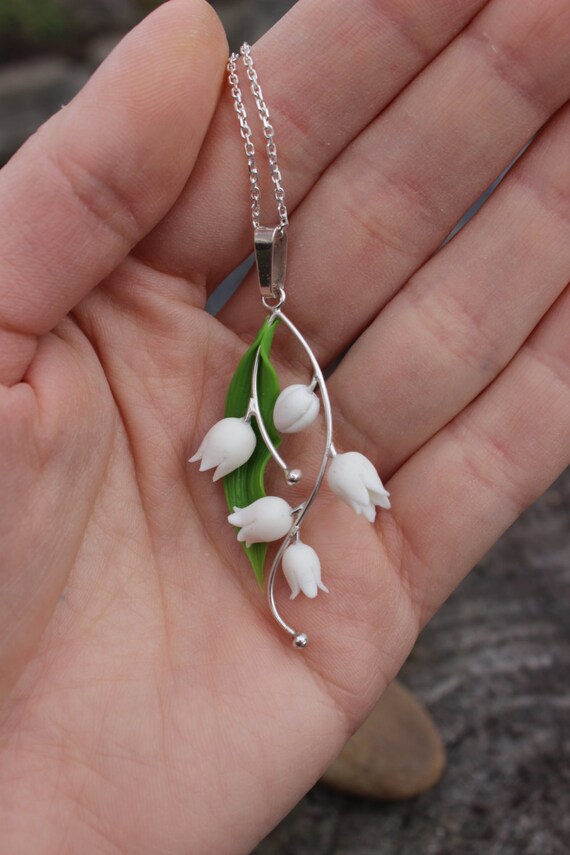 Silver anniversary necklace pendant. Fimo Lily of the Valley