Dirndl Jewerly- German Style Jewelry For German Fests or Everyday!
We are headed into German Festival Season… Maifests, Germanfests… and the king of all German Festivals … OKTOBERFEST! Whether or not you wear a Dirndl, it's always fun to wear Dirndl Jewelry. Necklaces, chokers,  bracelets or earrings can help you express your personal style… and show off your love for Germany! There are simple styles, and more elaborate statement pieces that will set you apart from everyone else. There are fun styles like Beer Stein earrings or Pretzel charms, and there are more symbolic pieces that have Edelweiss. There really is something for everyone.  Dirndl jewelry or Tracht jewelry looks great with a dirndl… or even just a t-shirt!
Take a look at this fun selection of Dirndl Jewelry and accessories. I've even discovered a designer, Edelweiss Mountain Gems, that creates special pieces at a very reasonable cost!
Looking for Charivari Jewelry? Look HERE–> Charivari
"Whether he's a doctor, farmer or a Sheikh – Dirndls can make any man turn weak".
Dirndl Jewelry from Edelweiss Mountain Gems
Recently, I stumbled across these wonderful German jewelry pieces online… and I had to contact the storefront owner to find out more about her, and her wonderful dirndl jewelry. Christine told me that she was originally a trumpet player for "America's Oktoberfest Band", the Sauerkrauts. They even opened the German Pavilion at Epcot center. Besides her playing, her self-made jewelry caught the attention of a lot of people, and she started selling it after performances. Today, Christine no longer plays with the band, but she still makes beautiful and affordable jewelry.The charms are all hand selected on her trips to Germany, and "most are one of a kind. So no one else will have another one like yours. I think that makes it special." She also does special orders or custom work if you want different colors, or more than one for a family or wedding group. All of these would look great with or without a dirndl.
Necklaces and Chokers…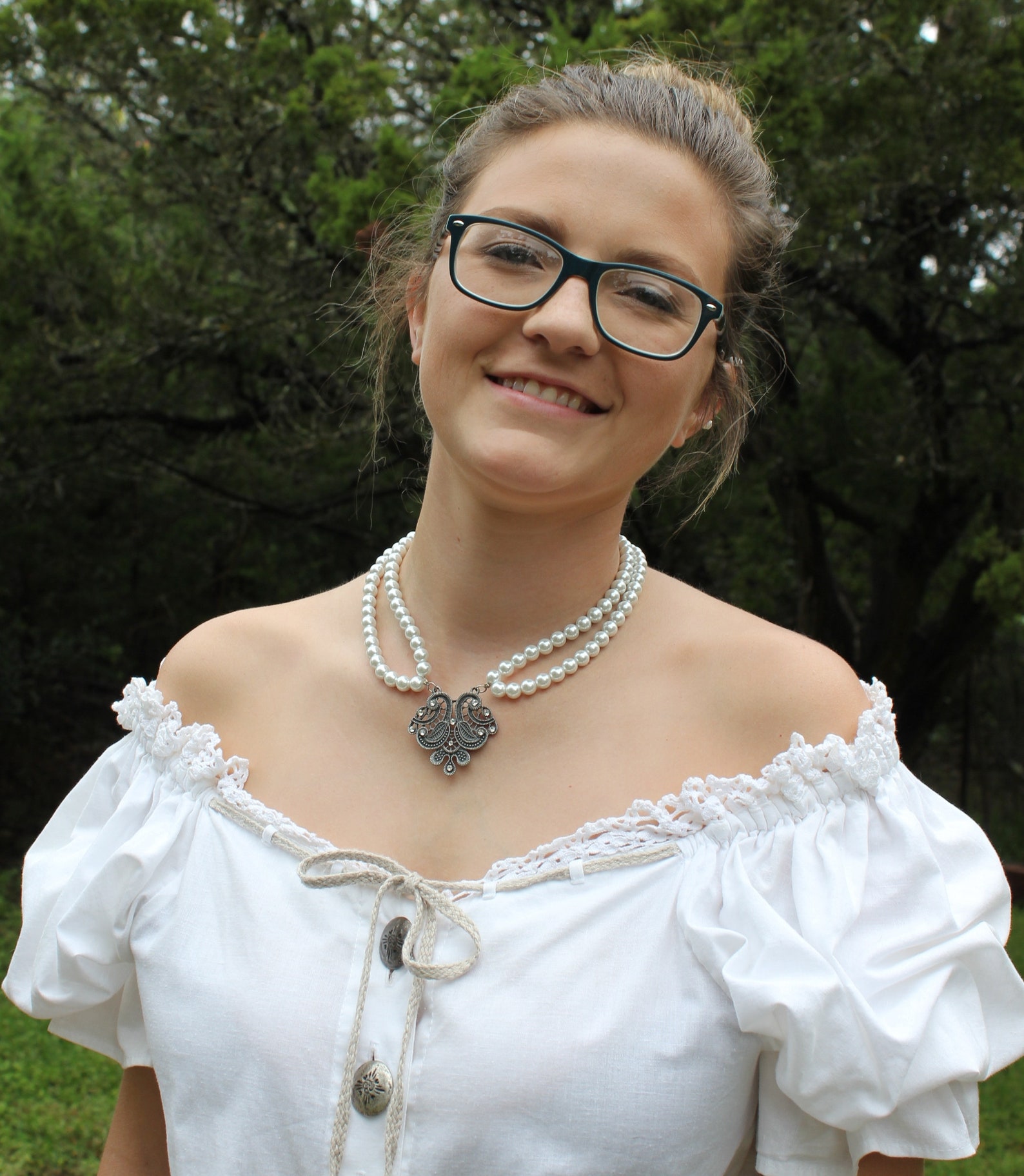 Glass pearl double strand necklace with crystals and filegree pendant.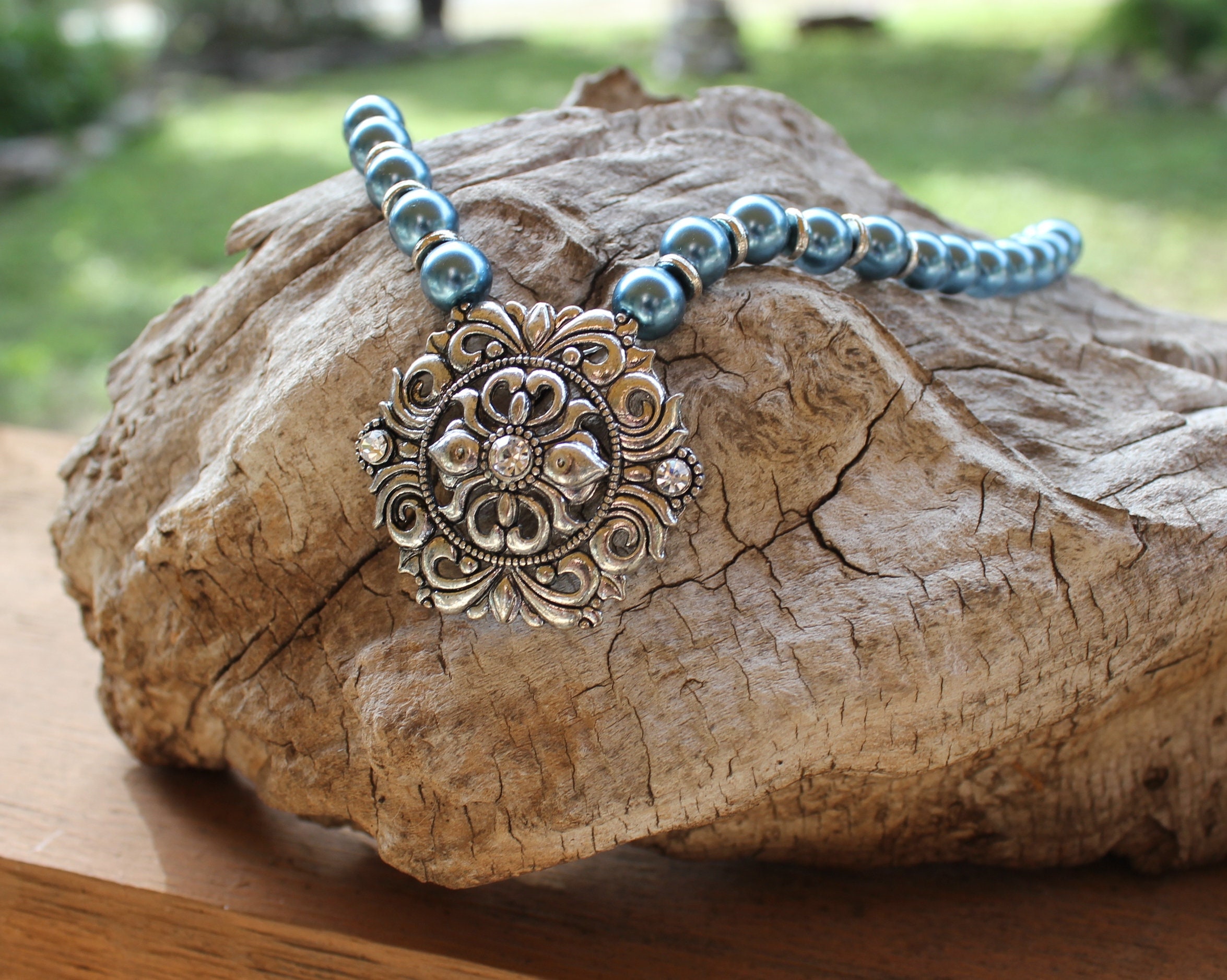 Bavarian Blue

Heart Red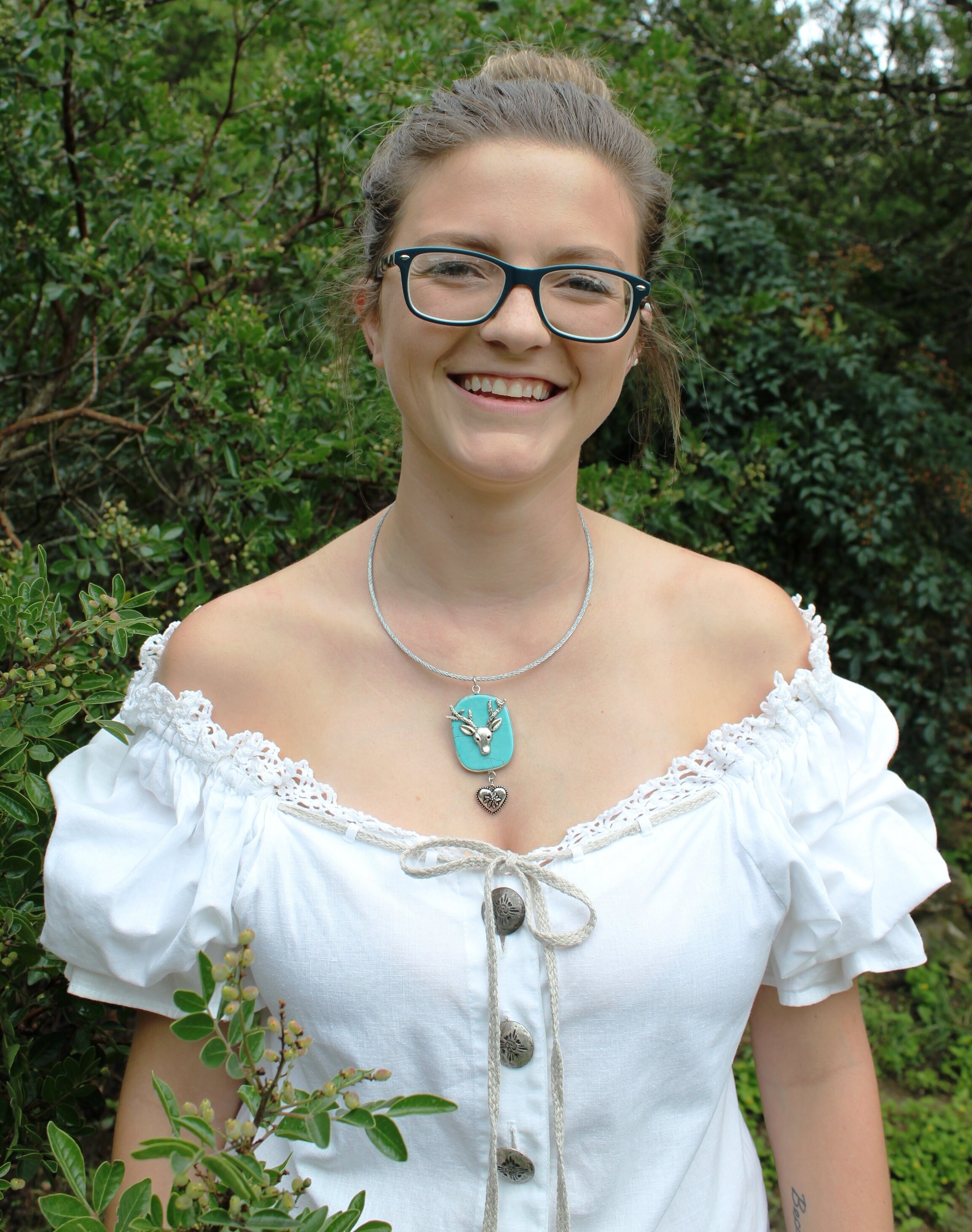 Turquoise Deer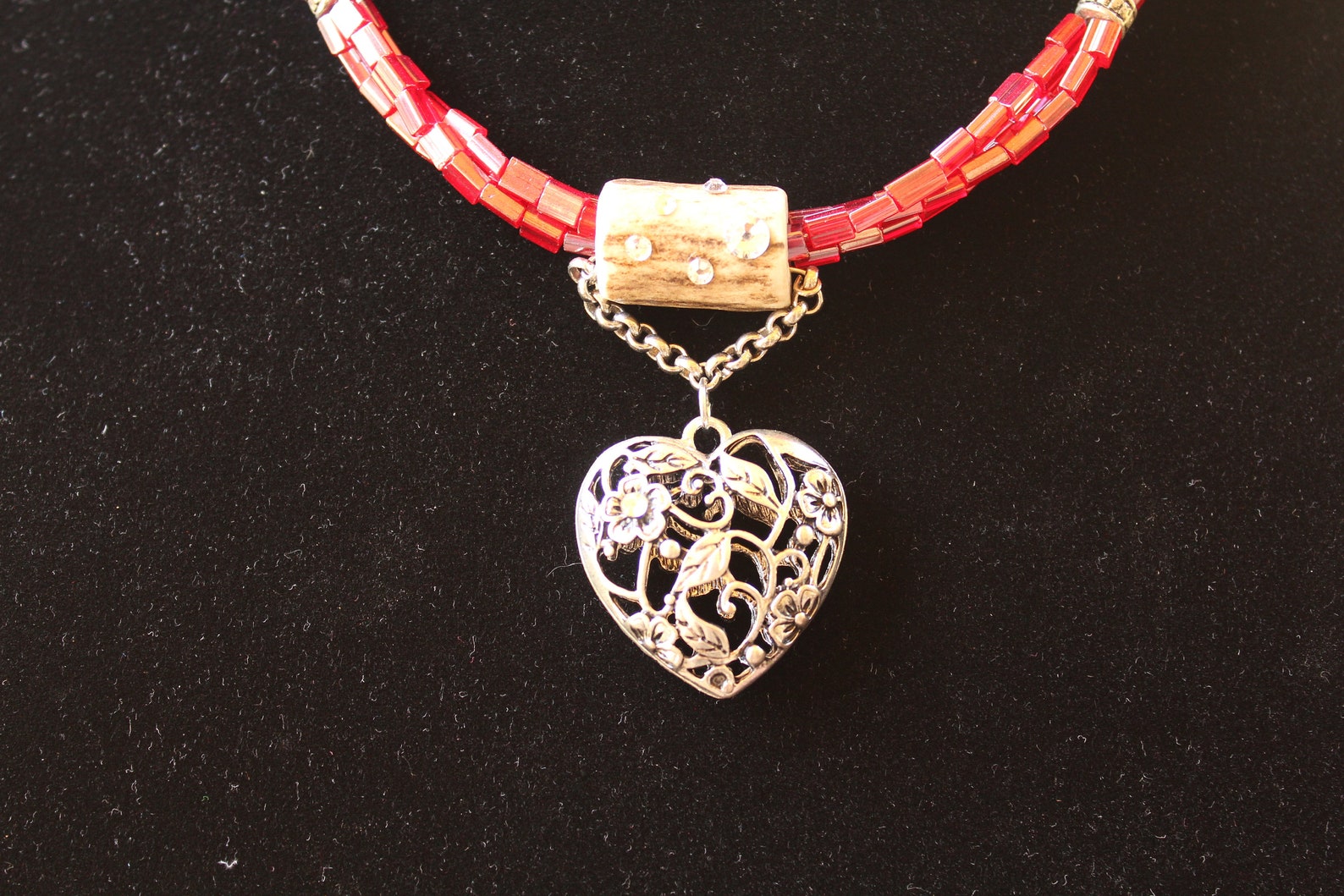 Swavorski Crystal Studded Deer Antler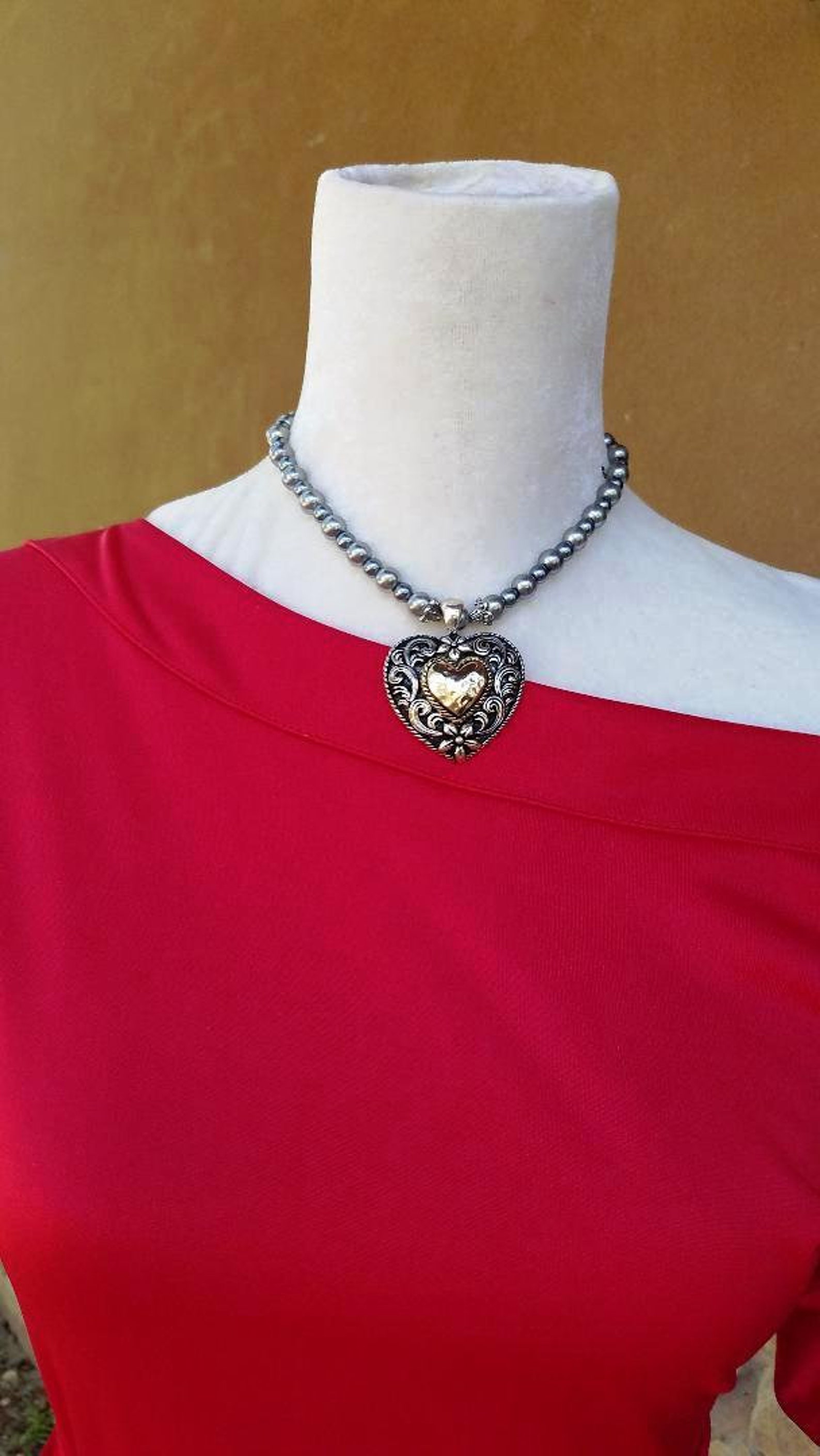 Hearts a Pearl

Didn't find what you were looking for? There's a LOT more Dirndl Jewelry to choose from!!
Dirndl Jewelry Set
I love this set! (Garnets are my favorite…) comes with necklace, bracelet, earrings, and ring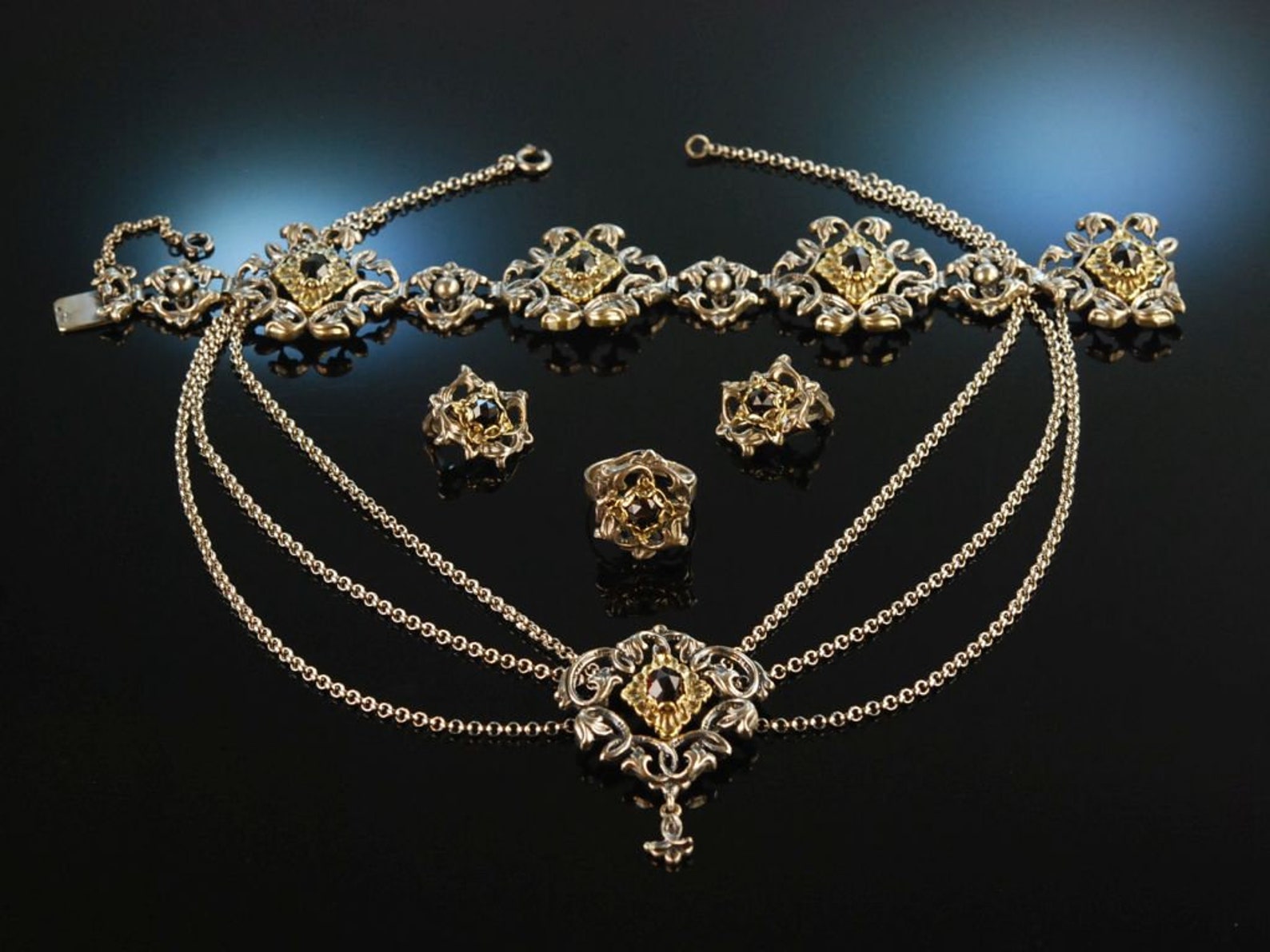 4 piece traditional costume Dirndl jewelry silver 835 gold plated garnets

Or this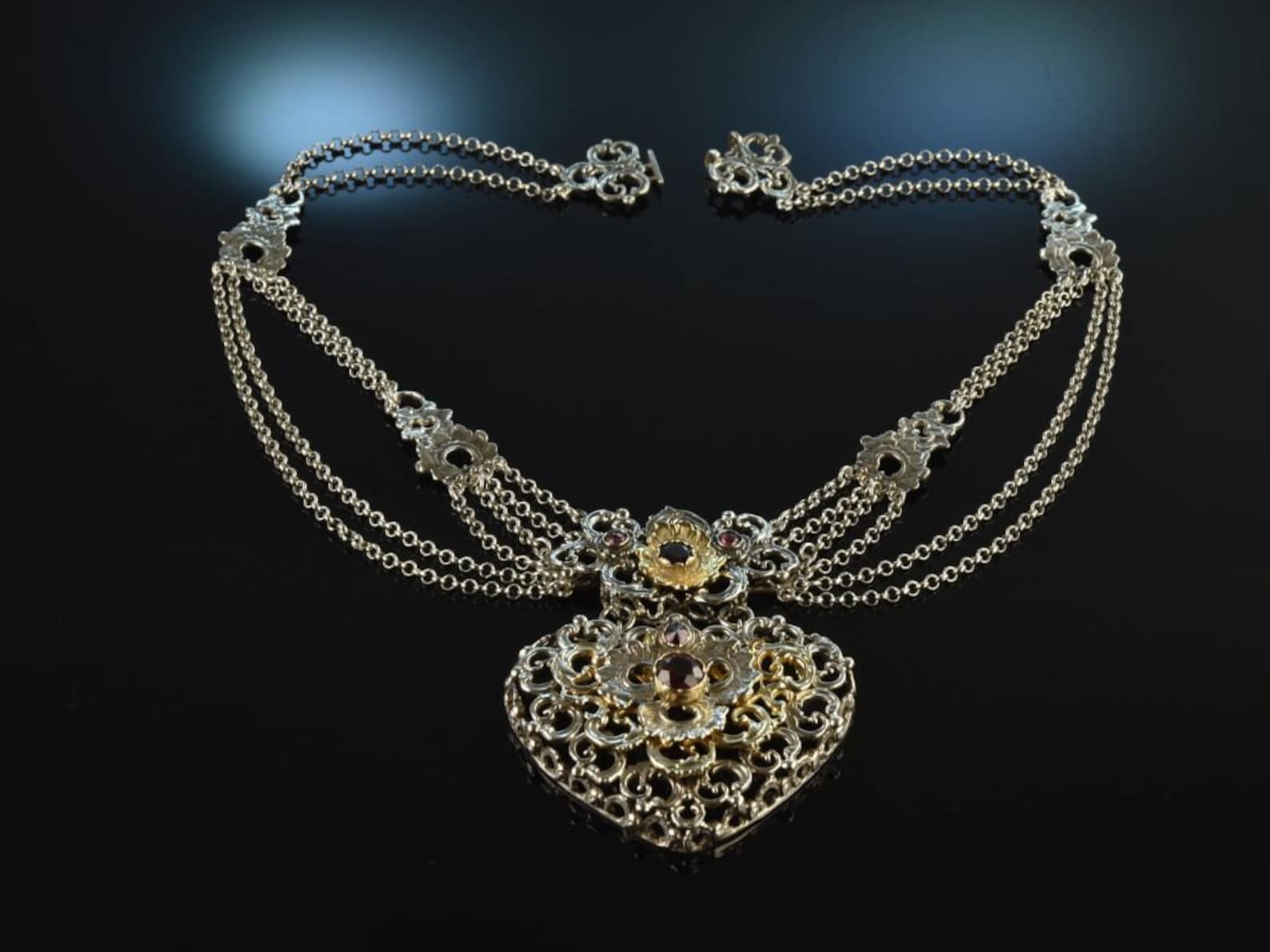 Salzburg around 1950! Baroque Traditional Dirndl Necklace Silver Gold Plated Garnets

Dirndle Necklaces and  Chokers
A cute dirndl blouse with the right dirndl bra shows off quite a bit of decoration already.. A simple necklace or a choker can be a great accent without overwhelming the look. New and Vintage styles are available..
Scalloped Necklace with Heart and Edelweiss Charm

Triple Edelweiss Heart Necklace with Crystal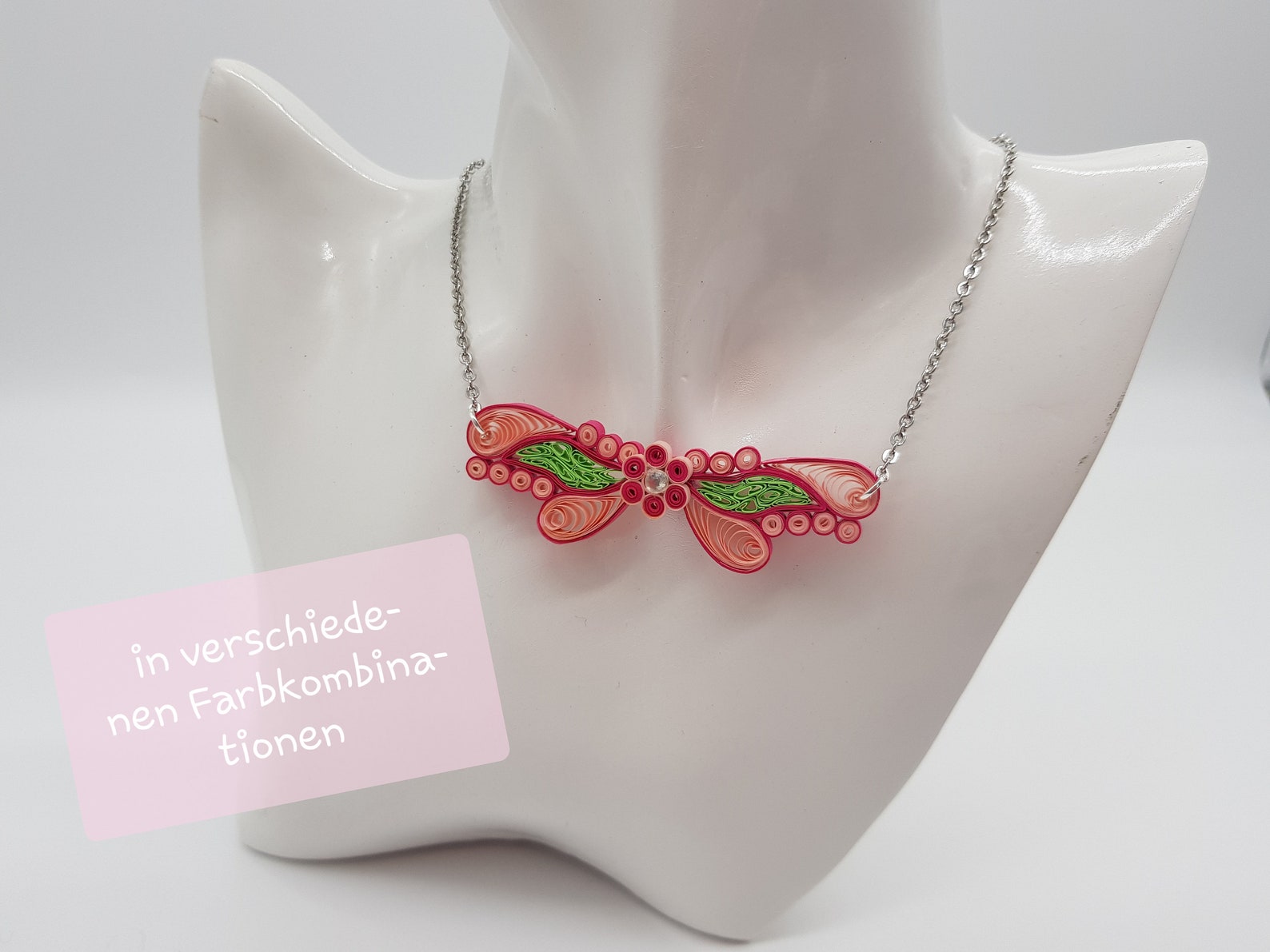 Chain "Annabell" (in different color variants ) – paper – quilling – chain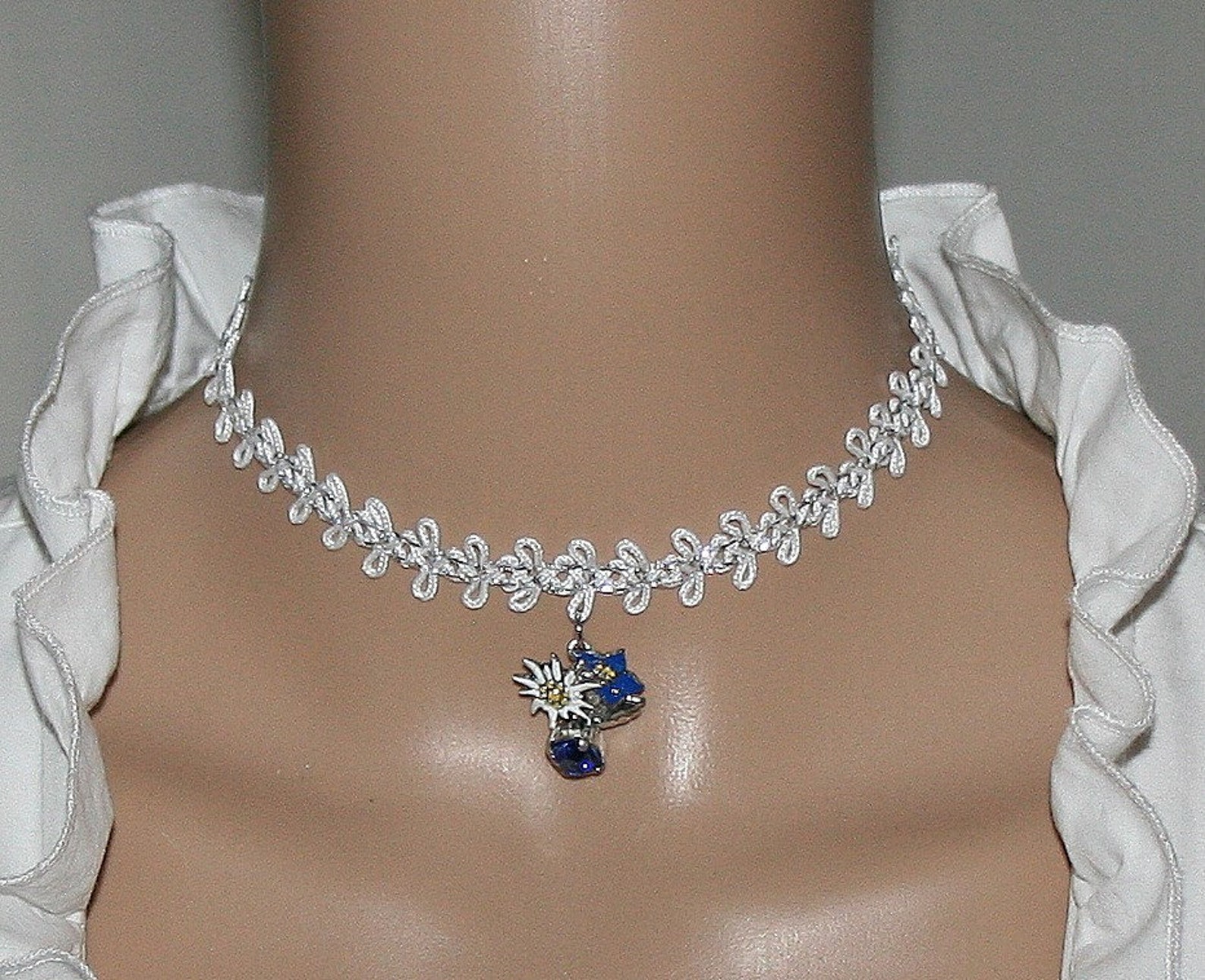 Edelweiss Dirndl Choker costume jewelry Necklace white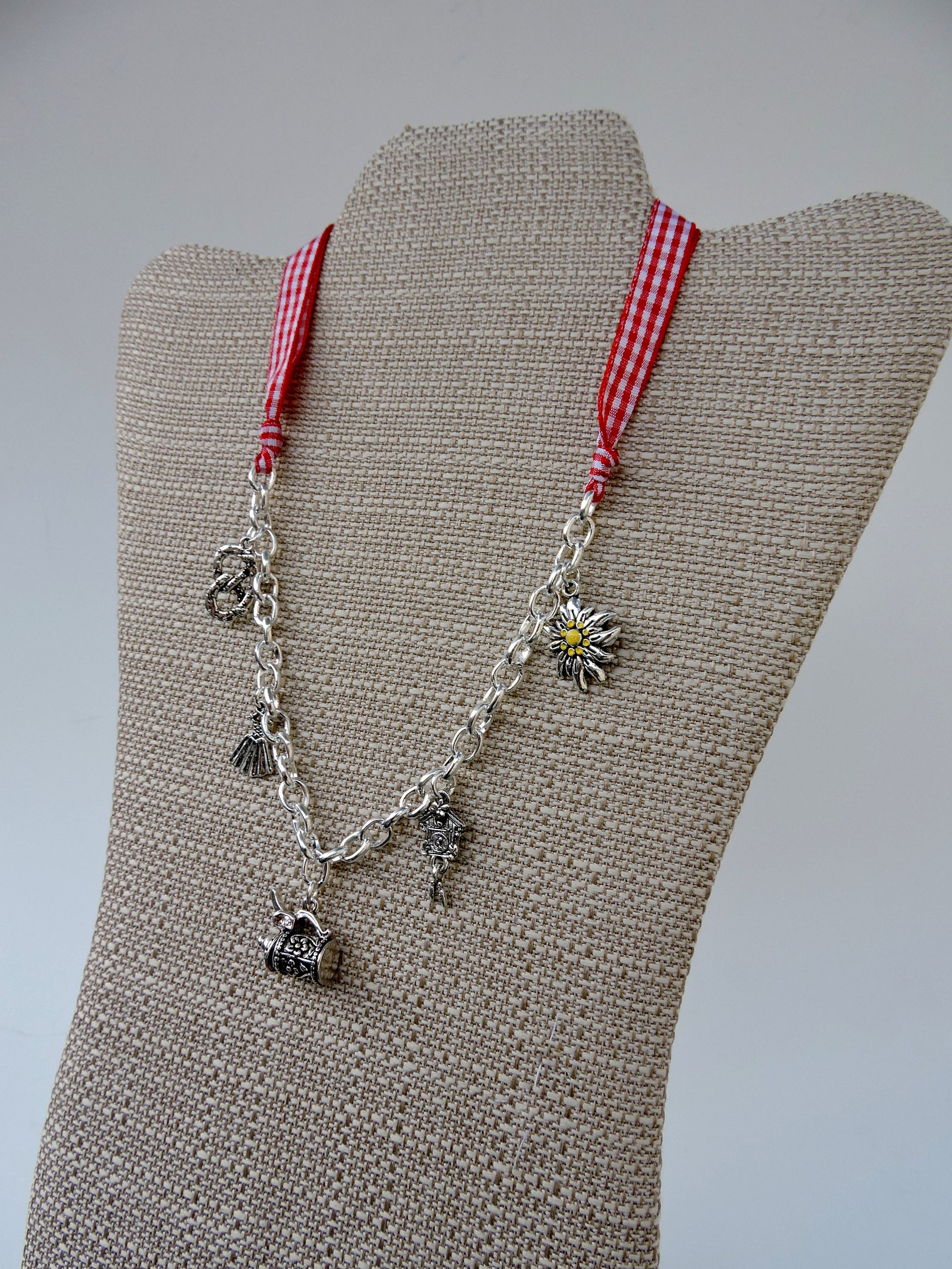 Oktoberfest Charm Necklace,Oktoberfest Jewelry,Bier Stein Necklace, Red and White Checked Ribbon Necklace,Dirndl Jewelry,Bavarian Necklace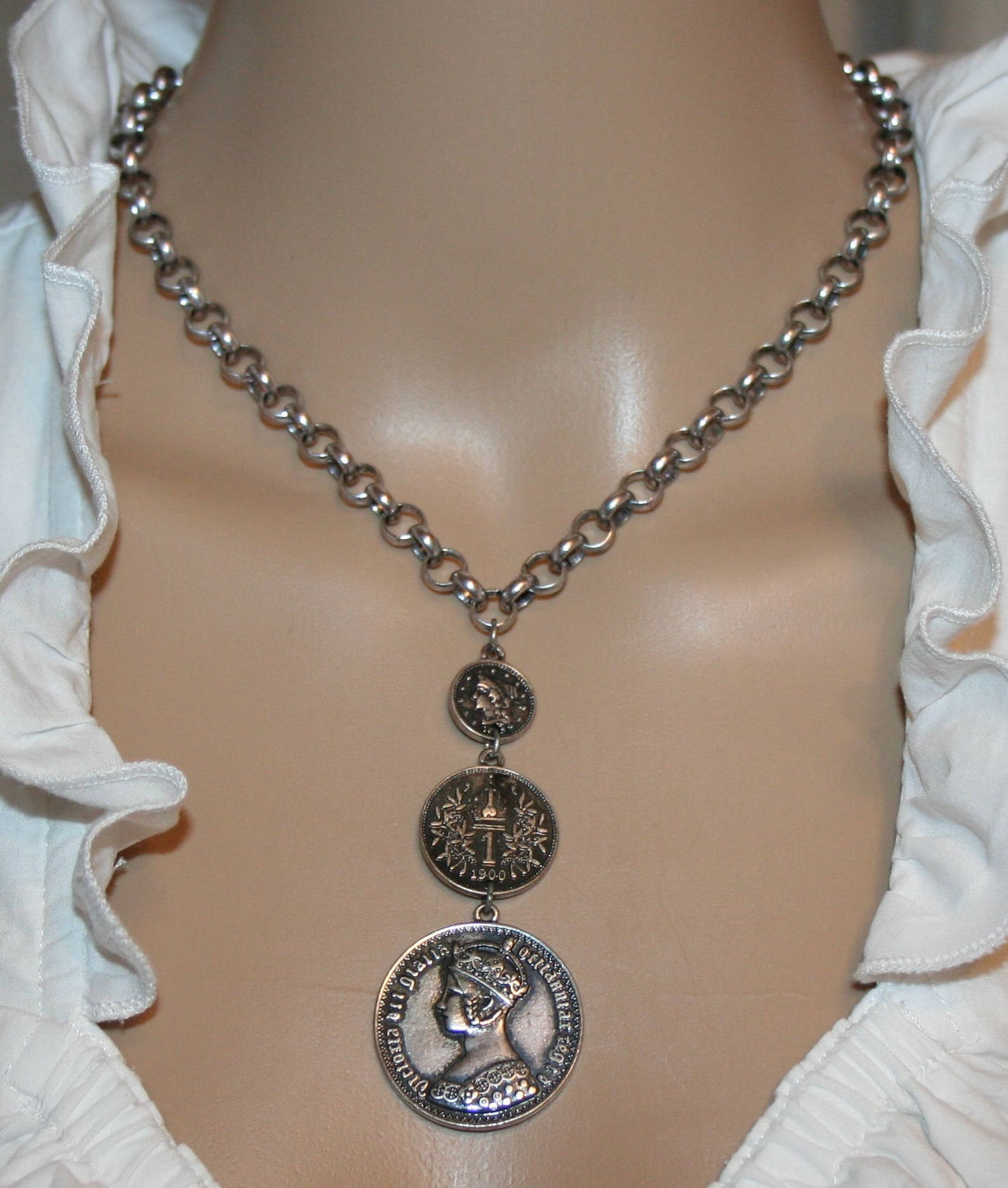 Y- National dirndl traditional necklace with coins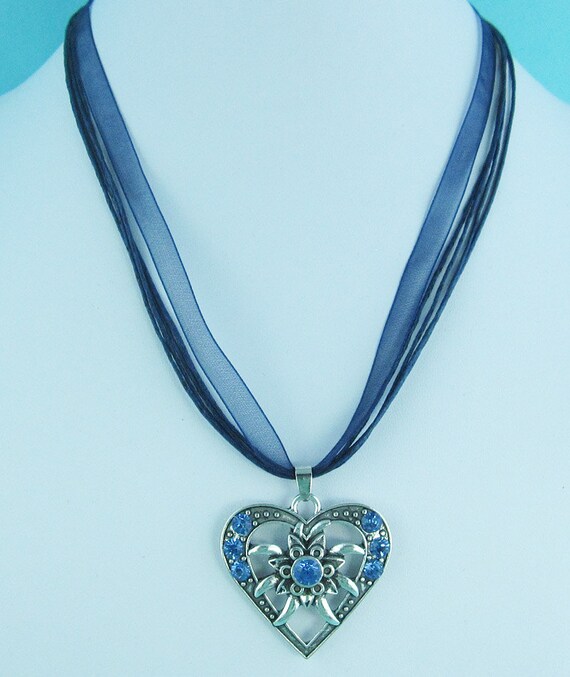 Blue Dirndl Oktoberfest Bavarian Necklace Edelweiss Rhinestone Pendant Heart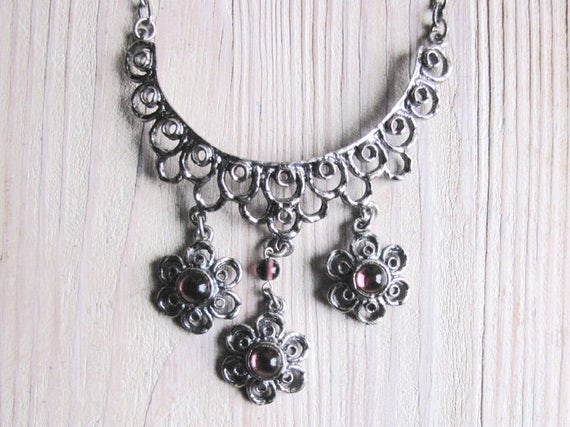 Vintage Beautiful costume necklace from Bavaria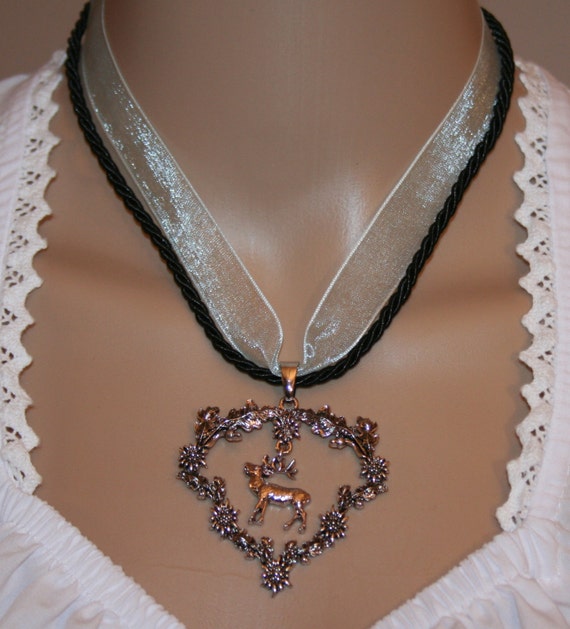 Dirndl necklace-Organza-Cord black-Deer-Pendant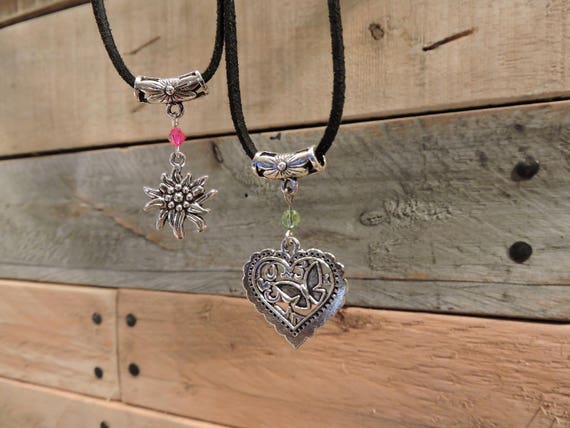 Oktoberfest Necklace, Dirndl Jewelry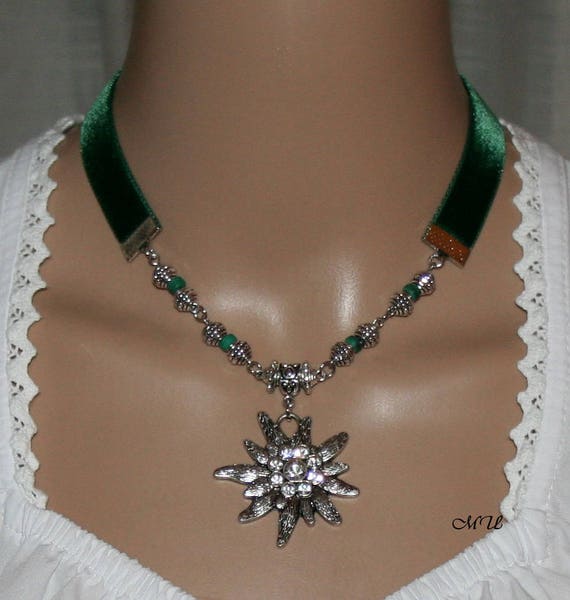 Dirndl-Velvet ribbon-green-necklace-Edelweiss pedant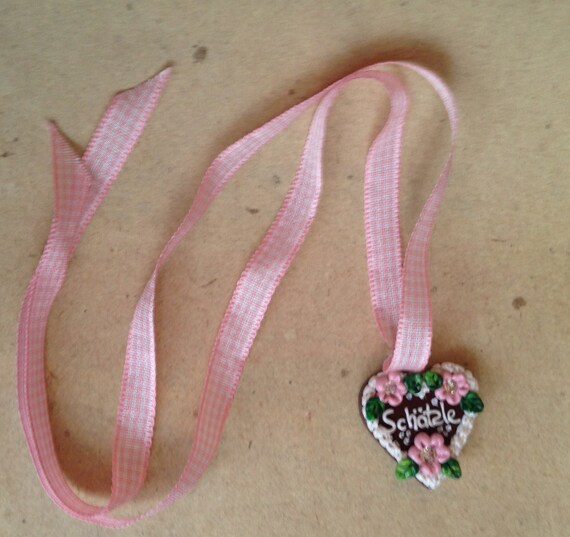 Necklace "Schätzle" light-pink Octoberfest

German Bracelets
Whether you like the modern wrap style … or you like a vintage look… there is a perfect bracelet for you. I love charm bracelets… especially the shield charms... but they all look cute, and have space to add more (because you KNOW you will stumble across another cute charm at the fest).
Elk Antler Bracelet with Edelweiss

Germany Edelweiss Wrap Bracelet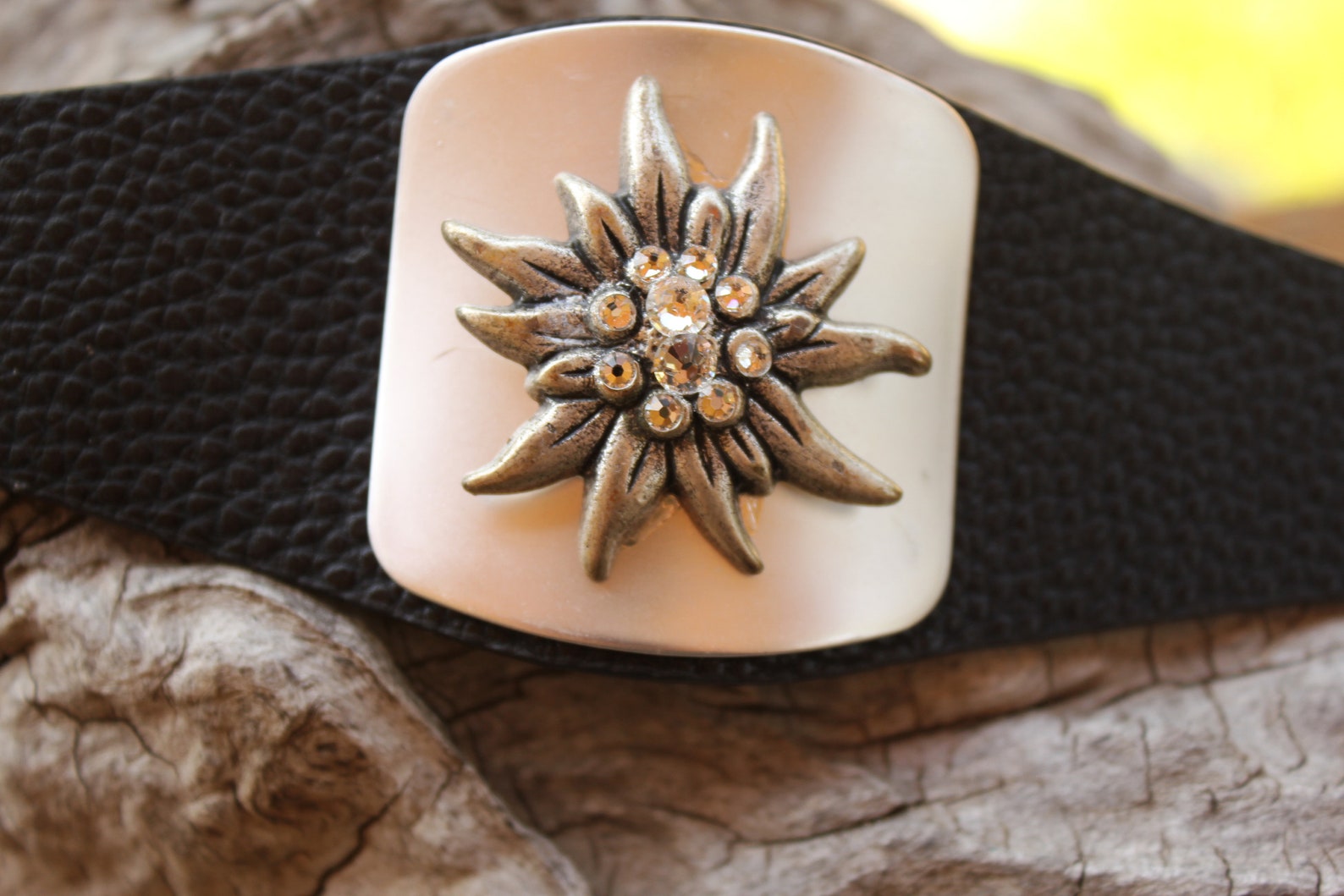 Edelweiss Cuff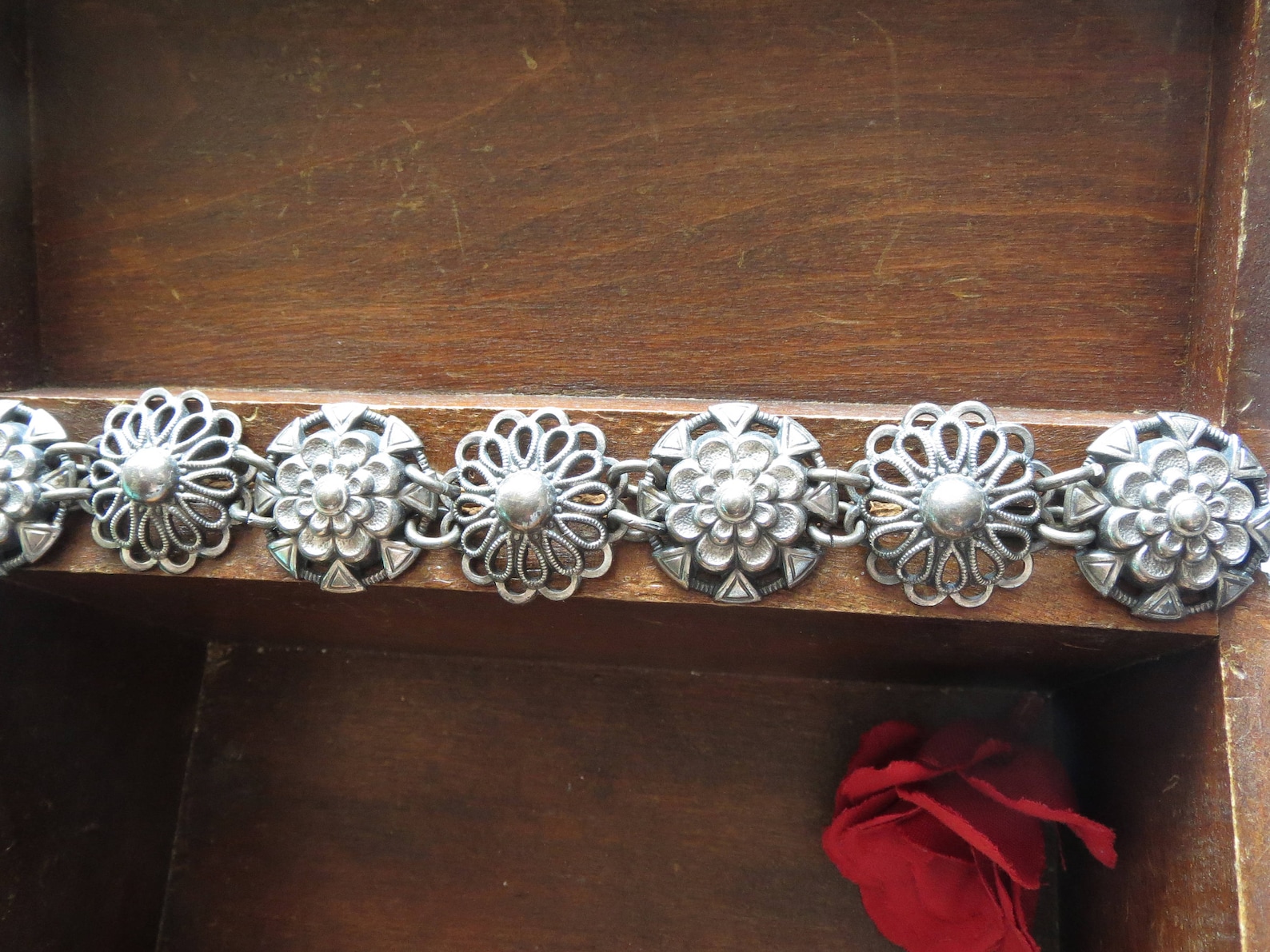 Bracelet, costume jewelry, Dirndl jewelry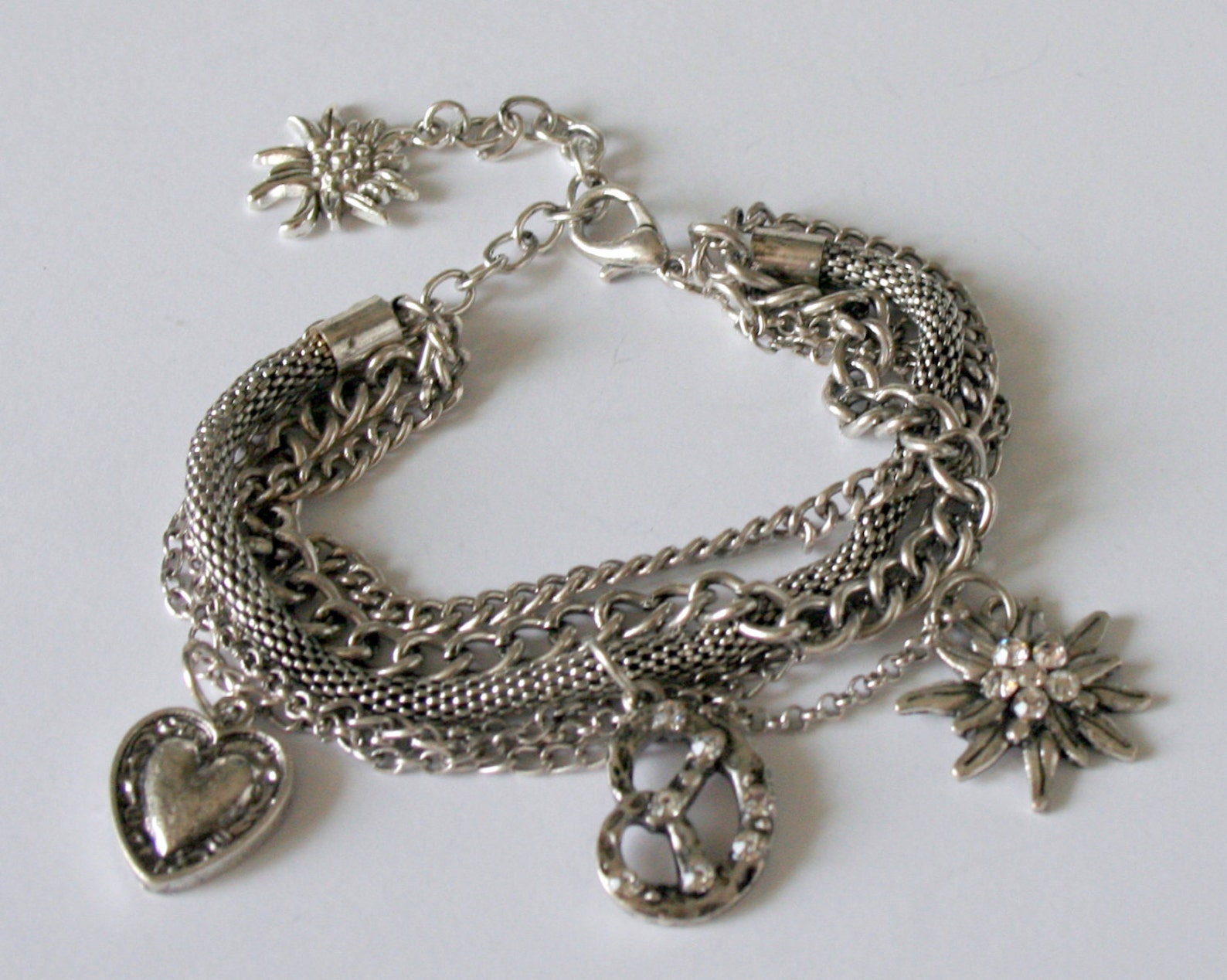 Women's costumes bracelet with pendant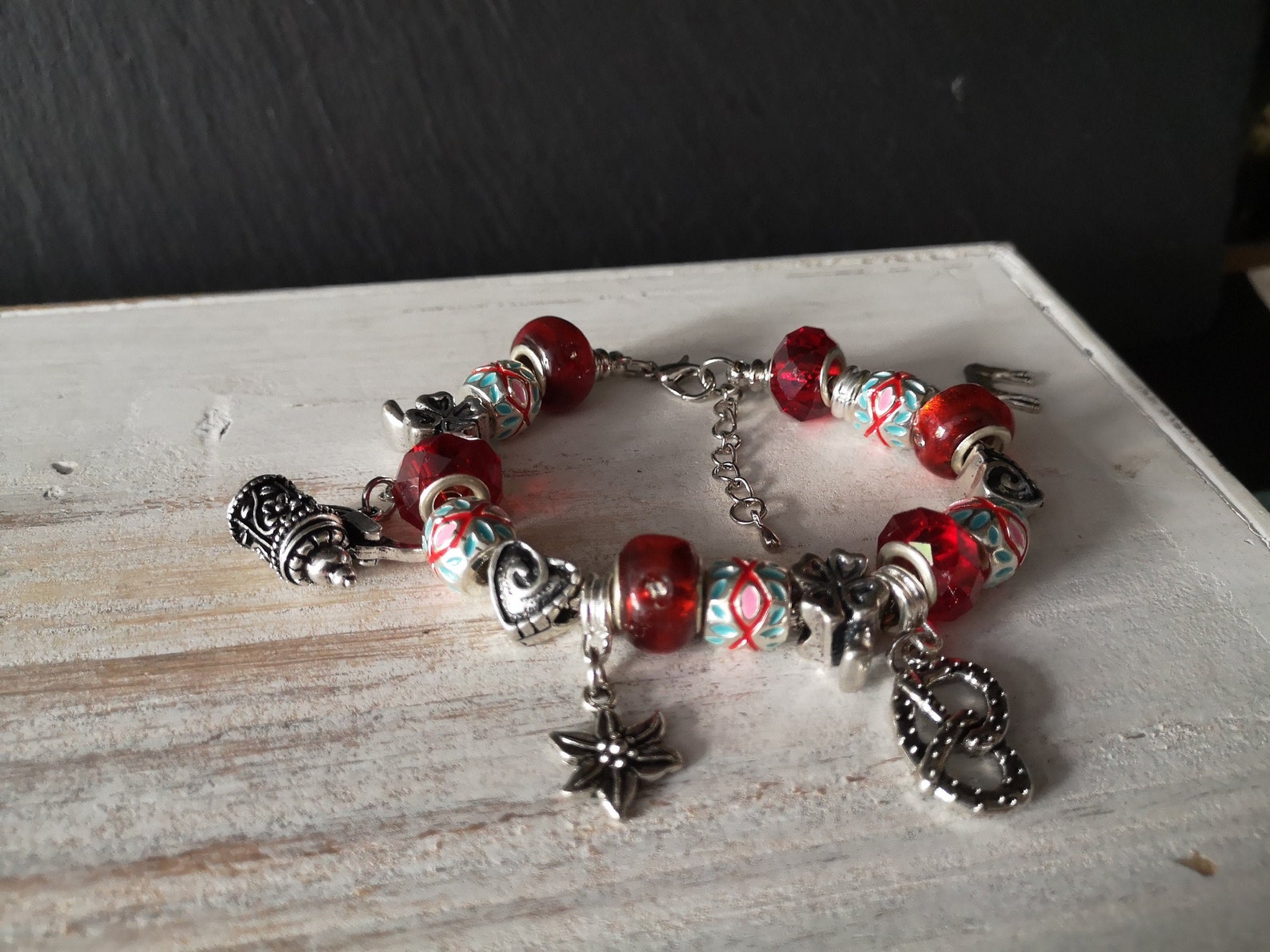 Charm bracelet, costumes, dirndl, bracelet, modules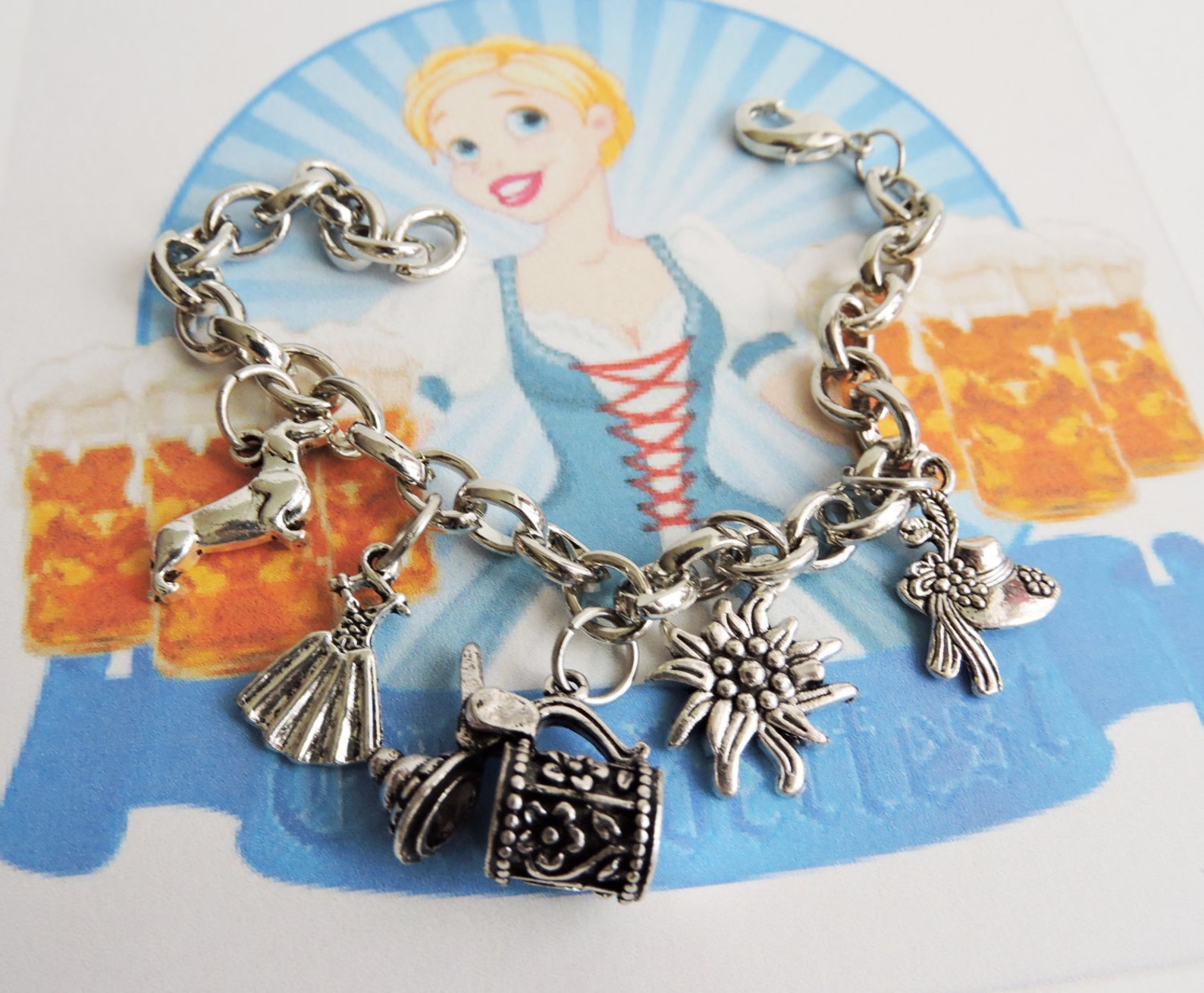 Oktoberfest Bracelet, German Charm Bracelet, German Bracelet, Dirndl Jewely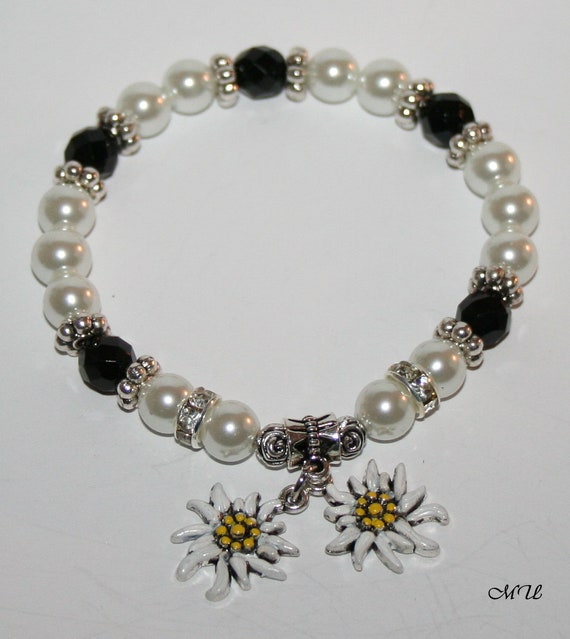 Edelweiss-pearl bracelet white-black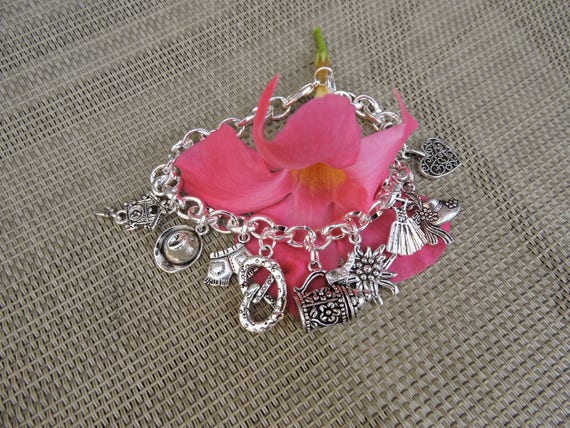 Charm Bracelet

Earrings to Wear for German Fests
I've read that nice tasteful stud earrings are the traditional earring for a dirndl… but where is the fun in that? If you want to wear dangling pretzels, I say go for it! I've also found sweet Edelweiss earrings! Show off your style YOUR WAY!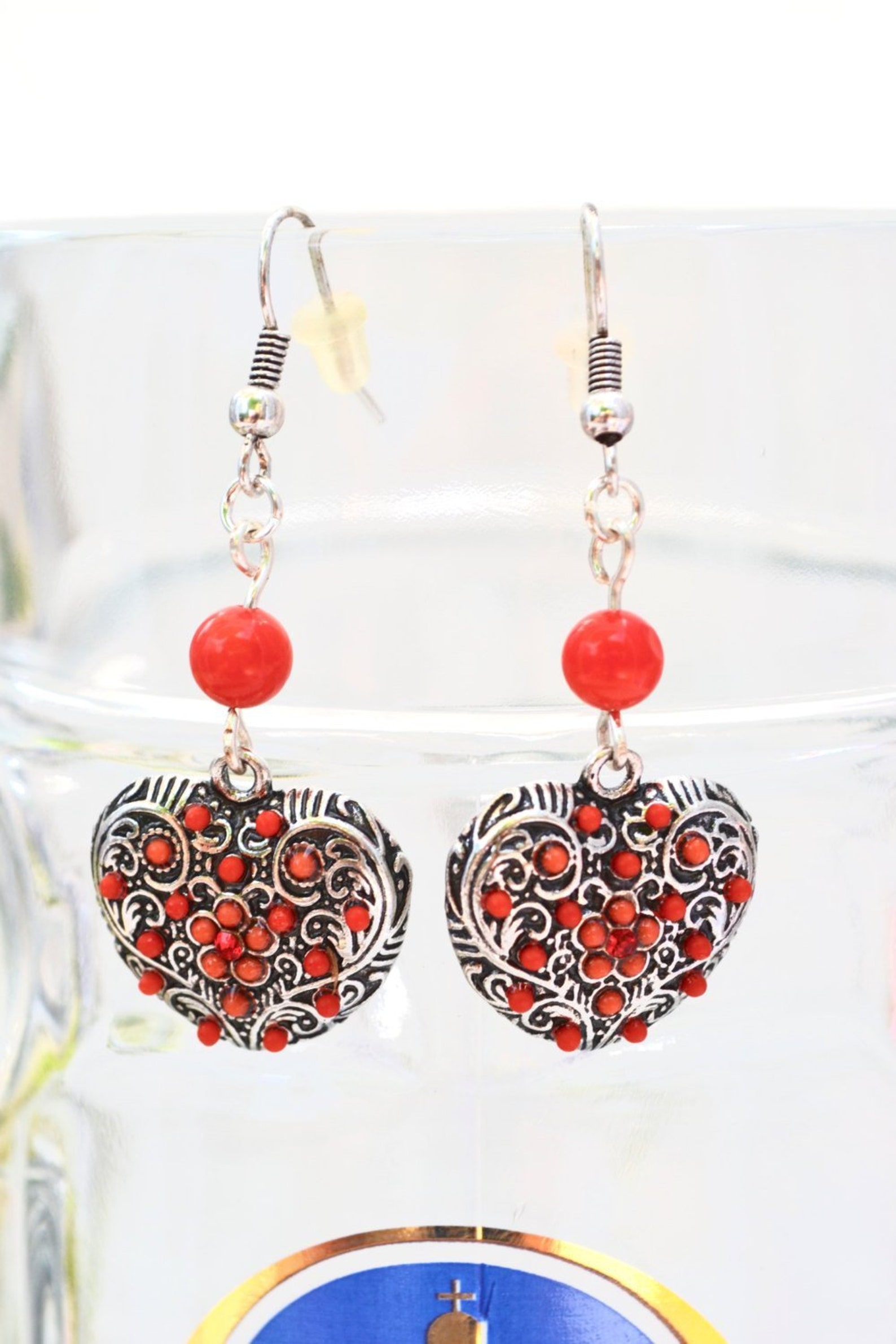 Red Heart Earrings, Oktoberfest Earrings for Dirndl Lovers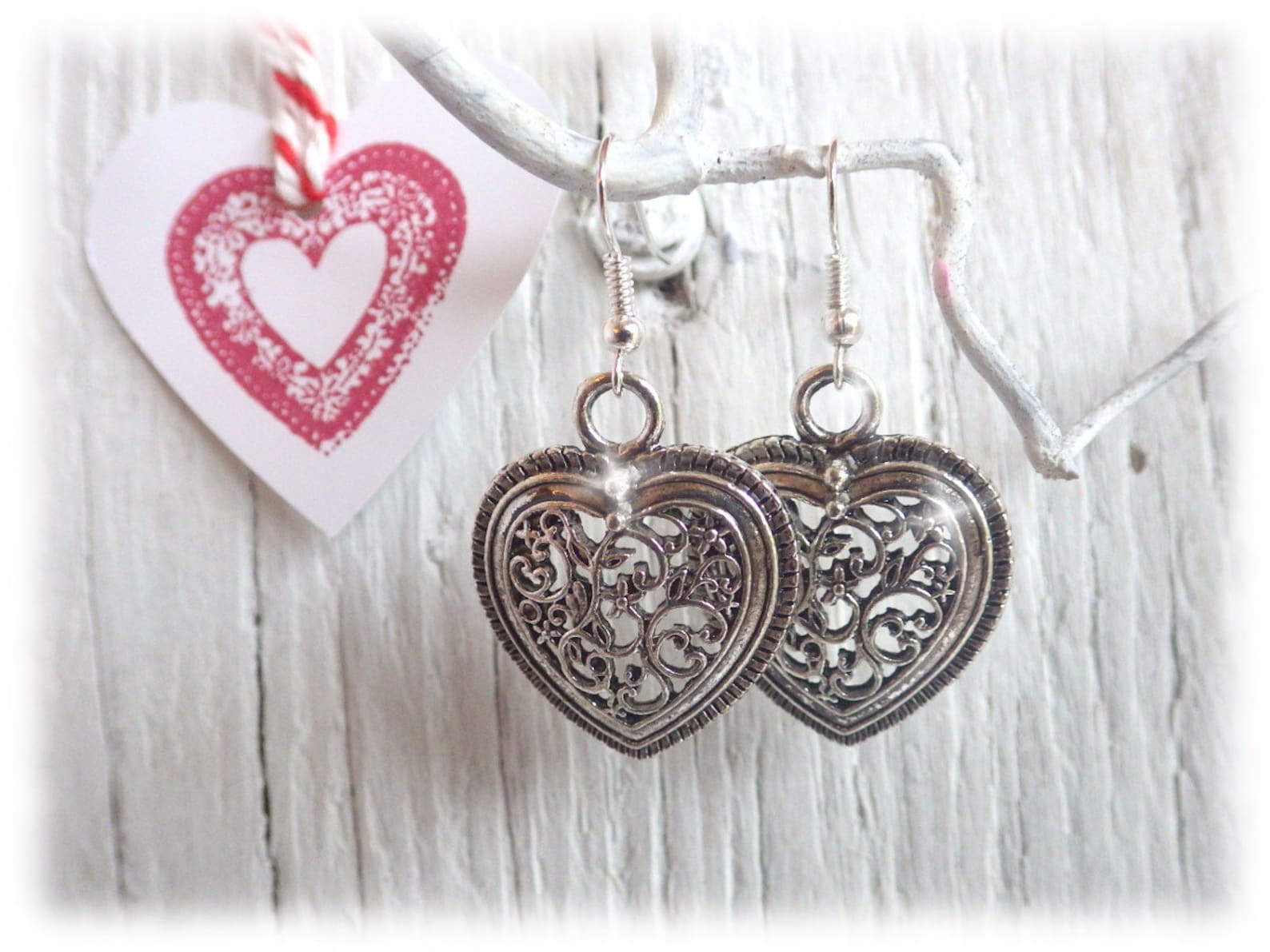 Folk heart – earrings with filigree silver heart pendant german dirndl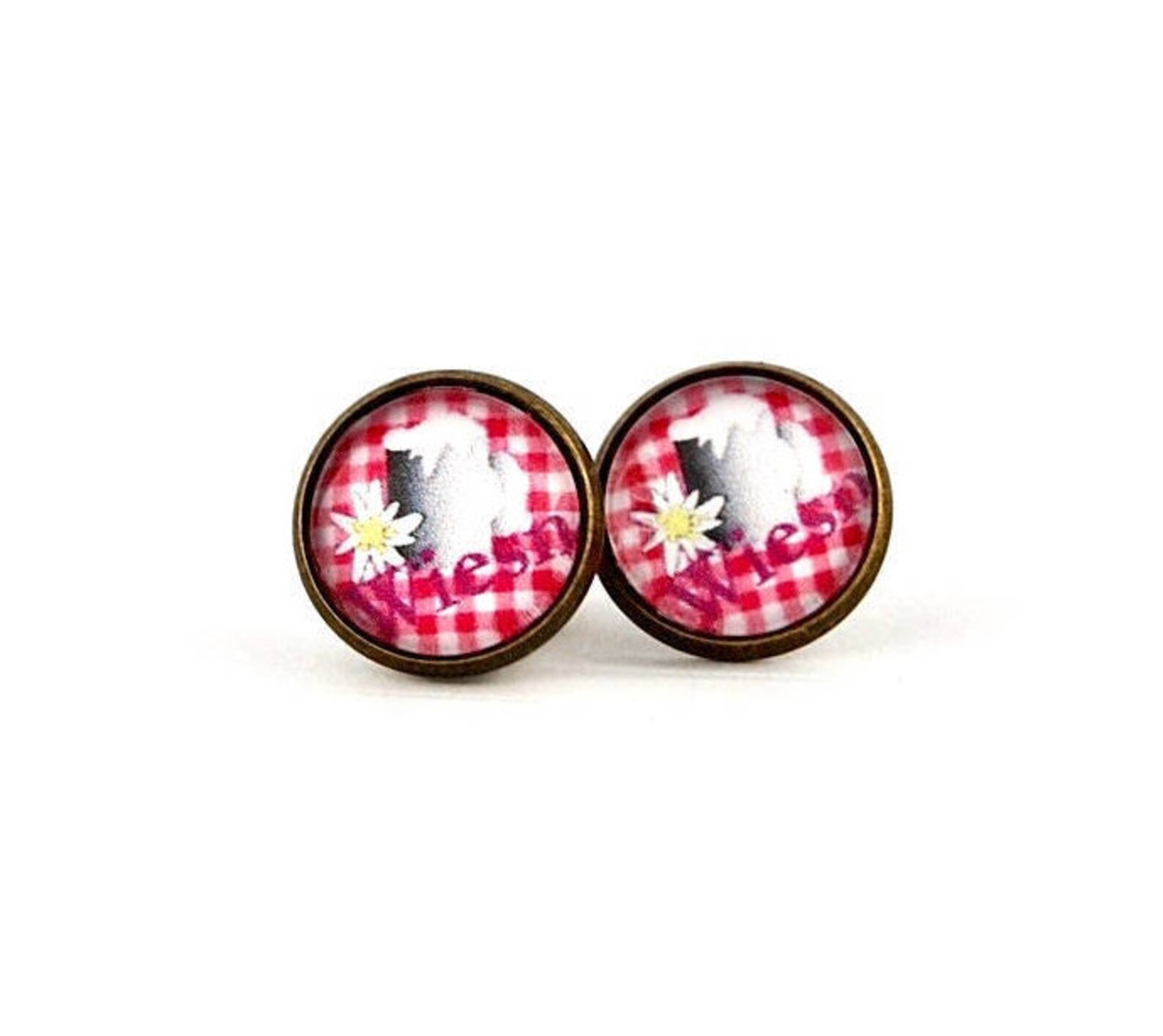 Edelweiss Earrings Pink, size on diamonds, cabochon-stud earrings 10-12 mm, earrings bronze, Oktoberfest, meadows, dome earrings, handmade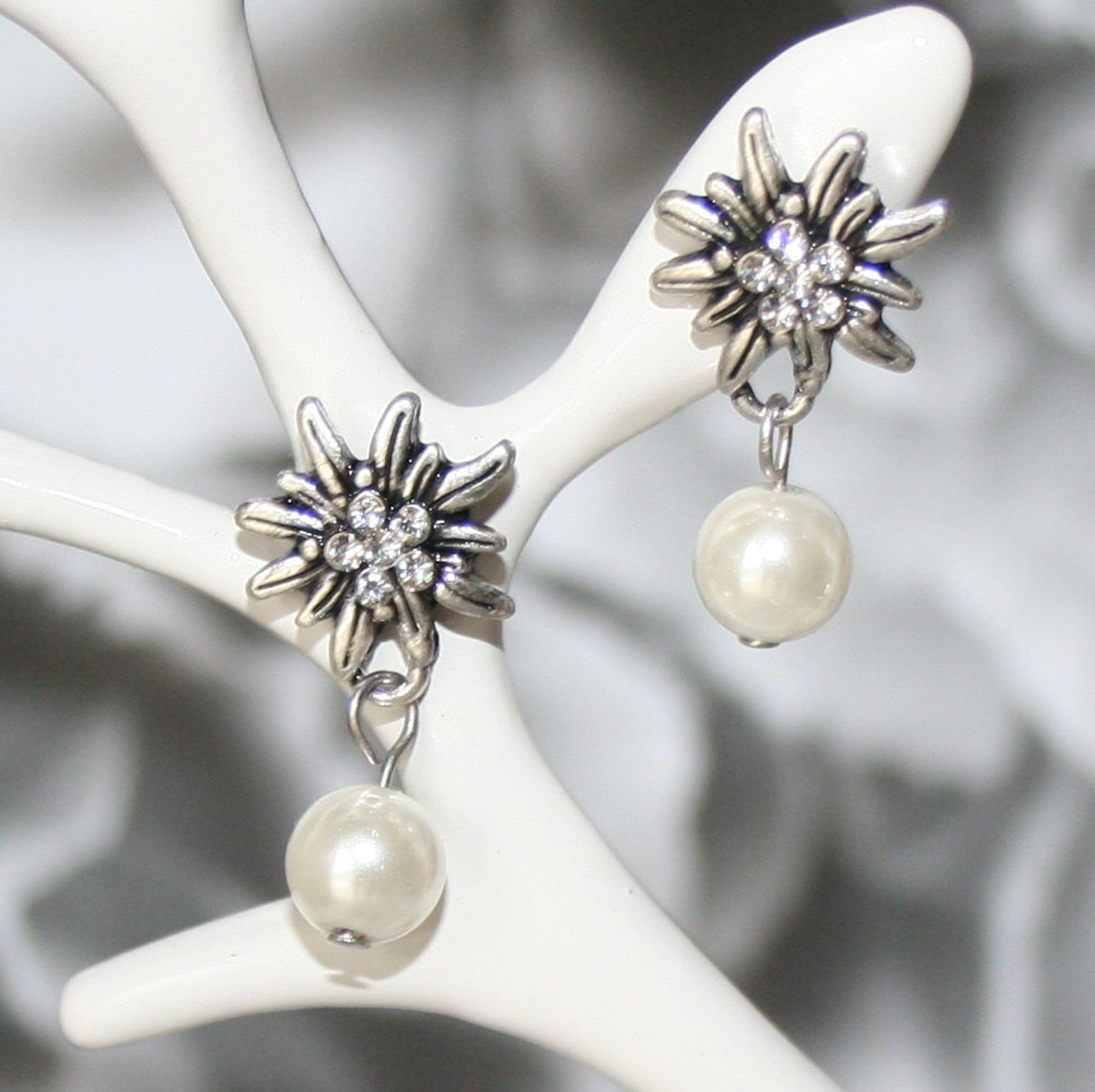 Dirndl-Earrings-Rhinestone-Edelweiss-pearl-creamy white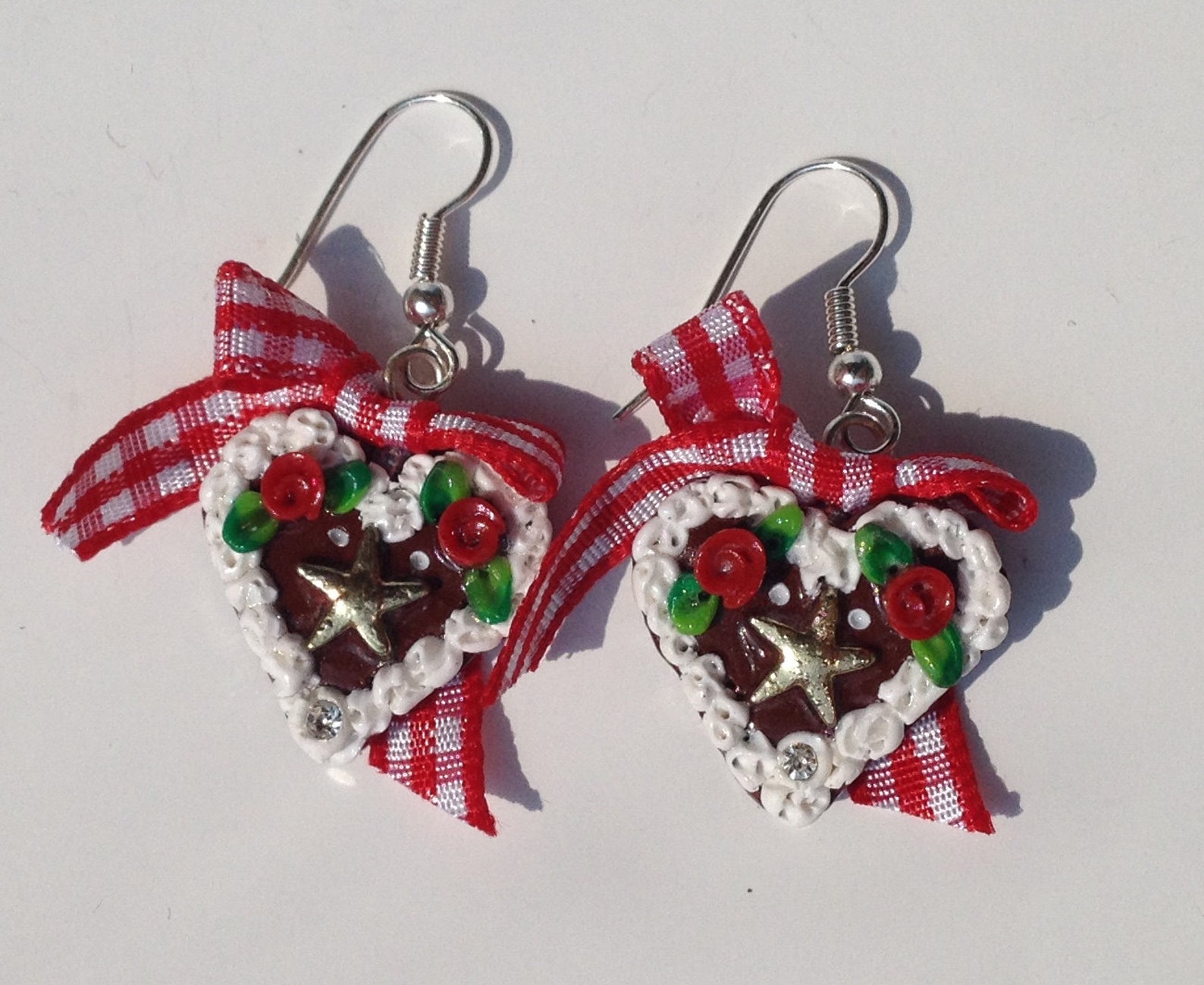 Earrings heart, gingerbread heart red with star, Octoberfest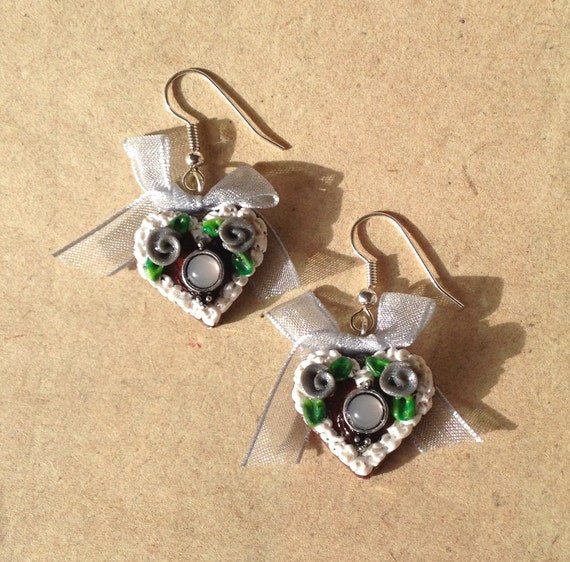 Earrings heart Octoberfest, gingerbread heart, grey/white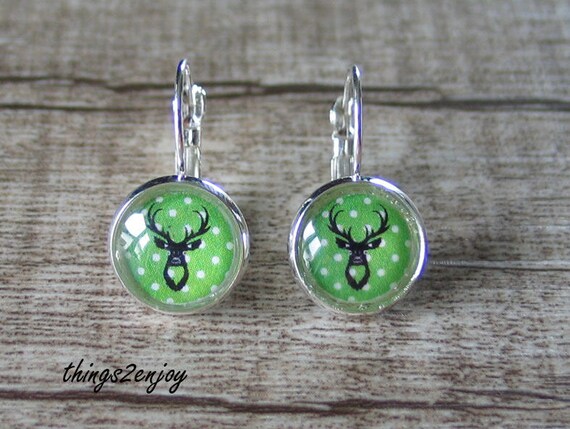 Dangling deer earrings

Ok! Is your Jewelry Box now full of German Jewelry? I'll see you at the Fest!!