Traditional German Clothing for Children- Dirndls and Lederhosen
Summer is the beginning of German Festival Season! While it's not mandatory to dress "German", it can be a lot of fun. And is there ANYTHING so cute as a sweet little girl in a Dirndl? Or a toddler in his Lederhosen? But, where can you find Traditional German Clothes for Children? or even babies and toddlers? And do you have to break the bank to outfit your child?
Traditional German Clothing for Children- Dirndls and Lederhosen
Probably the best thing about this traditional German clothing  for children, is that it is timeless…and it wears well. This means those adorable Lederhosen you buy will not only survive your son, when he outgrow them, they can be passed along to brothers, cousins, grandchildren, great grandchildren (Lederhosen never really wear out…seriously… has anyone EVER had to discard Lederhosen?). And a cute Dirndl? Not only is it a sweet festival outfit, your daughter can wear it to other dressy occasions… and it can be passed along.
Don't want to go all out? There are more styles of German clothes for kids. You can find cute shirts, Onsies, hats, skirts and shorts for your little ones. I found some adorable clothes for little ones, so they can get their Deutsch on!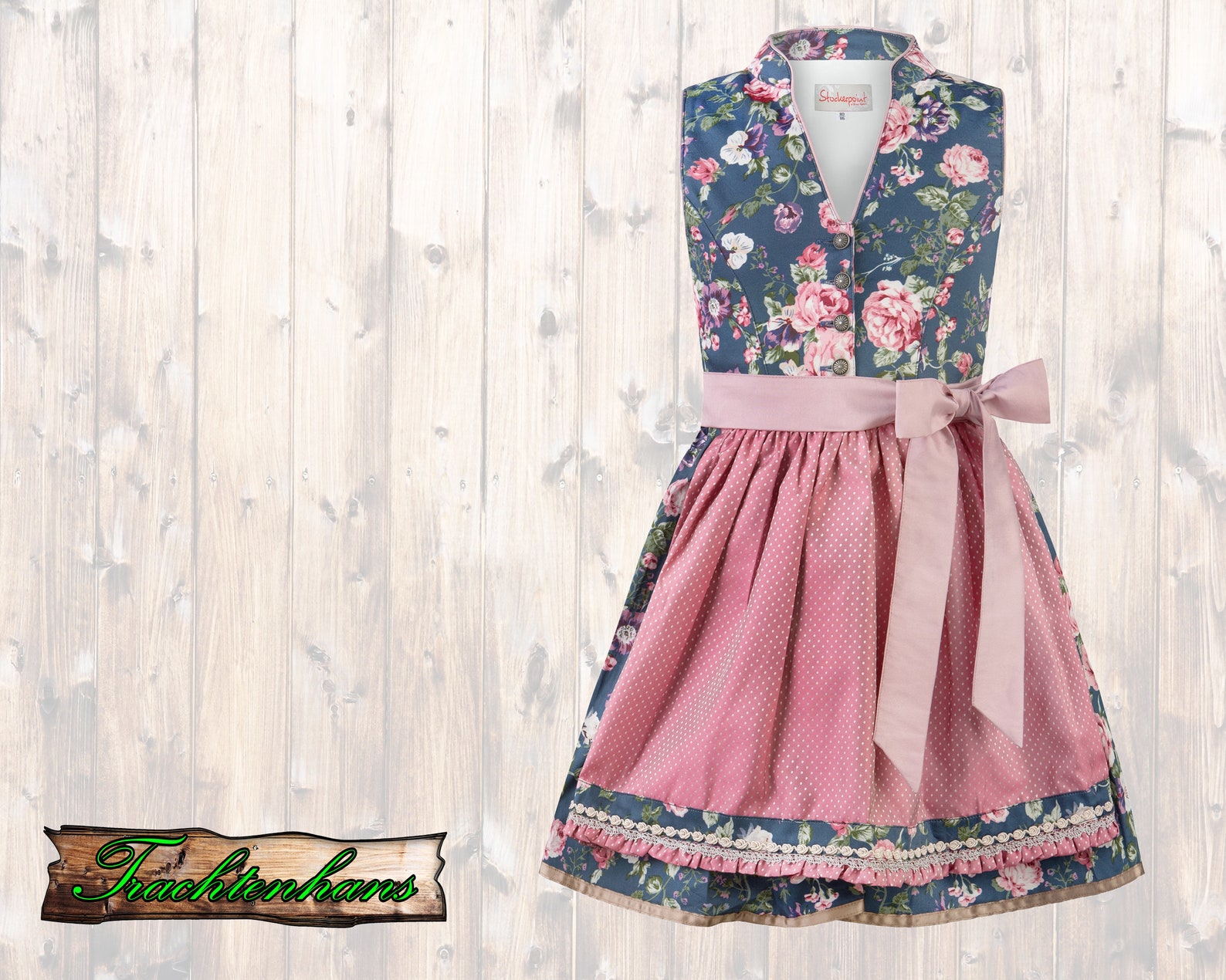 dirndl Charlotte blue-rose for girls

German Dirndls for Girls
Dirndls for Girls can be simple or elaborate… traditional or brightly colored. These traditional German clothes for girls (both little girls and bigger girls) are very easy to wear. Some are one piece…others have a separate blouse and/or apron. With loads of new and vintage dirndls available, there really is something for every little girl. And because the style is timeless, these dresses can be passed on to sisters, cousins, and even the next generation.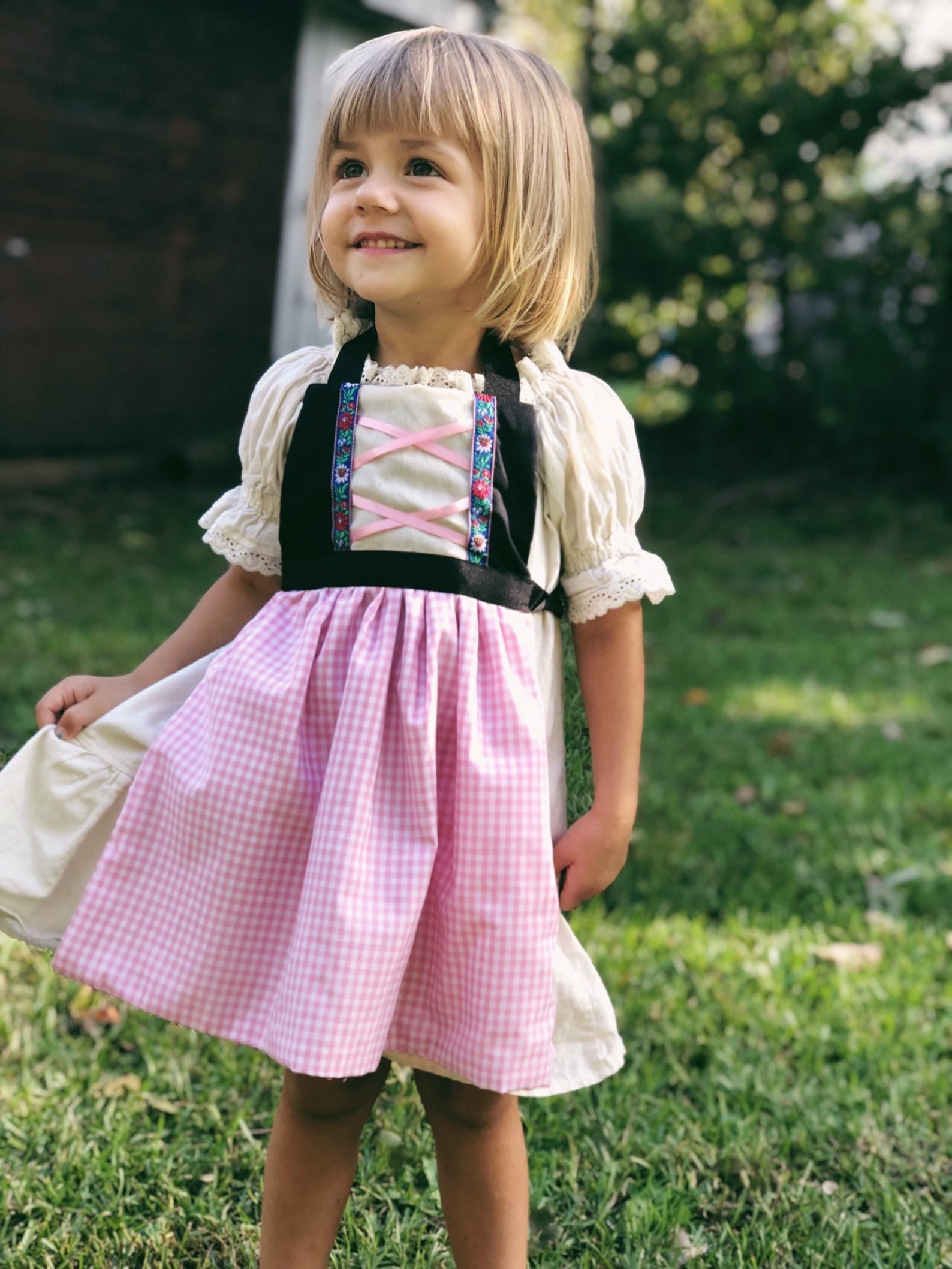 Oktoberfest Bavarian Dirndl Apron. Toddler / girl costume.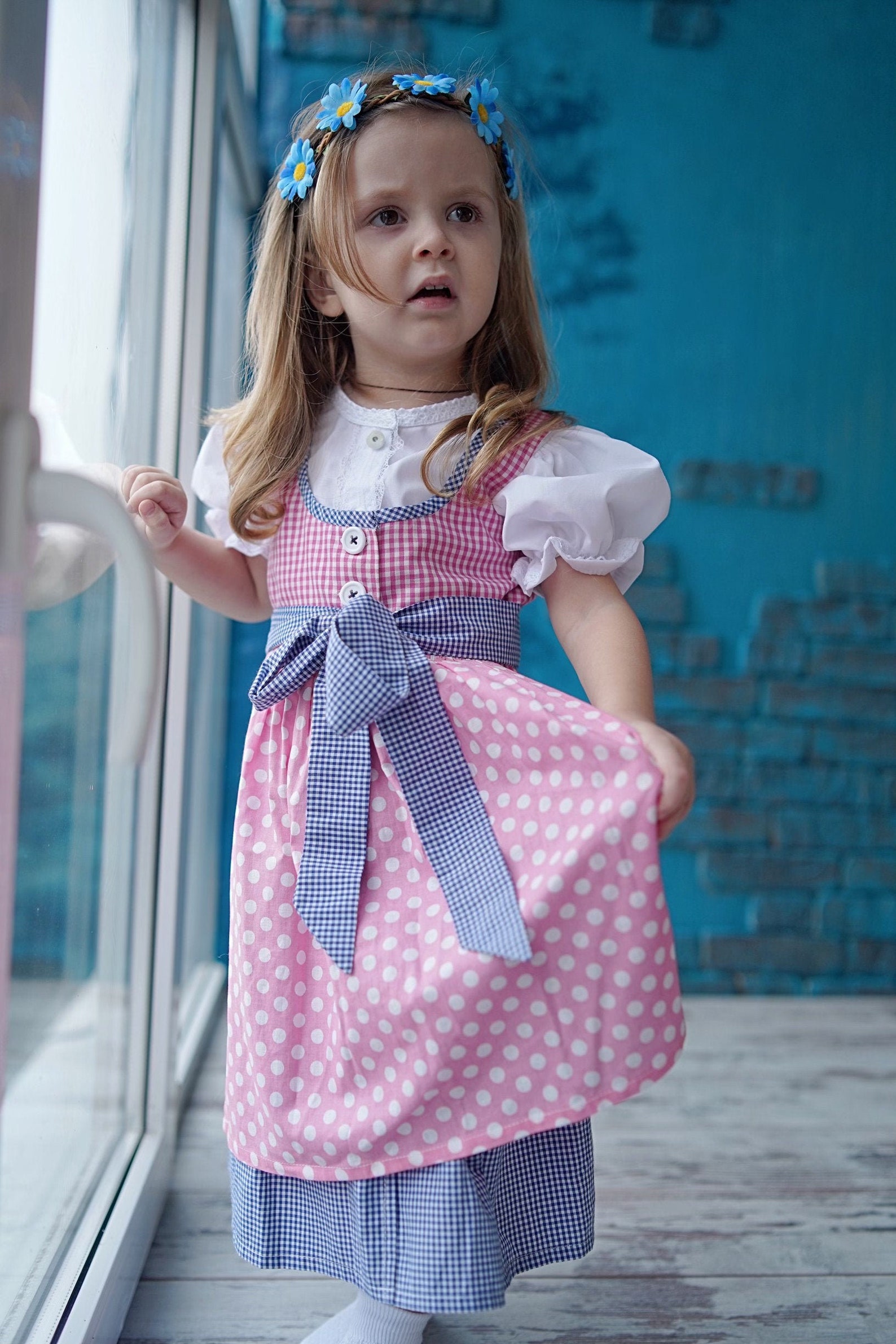 Dirndl, bavarian traditional dress for girls (6month-6years)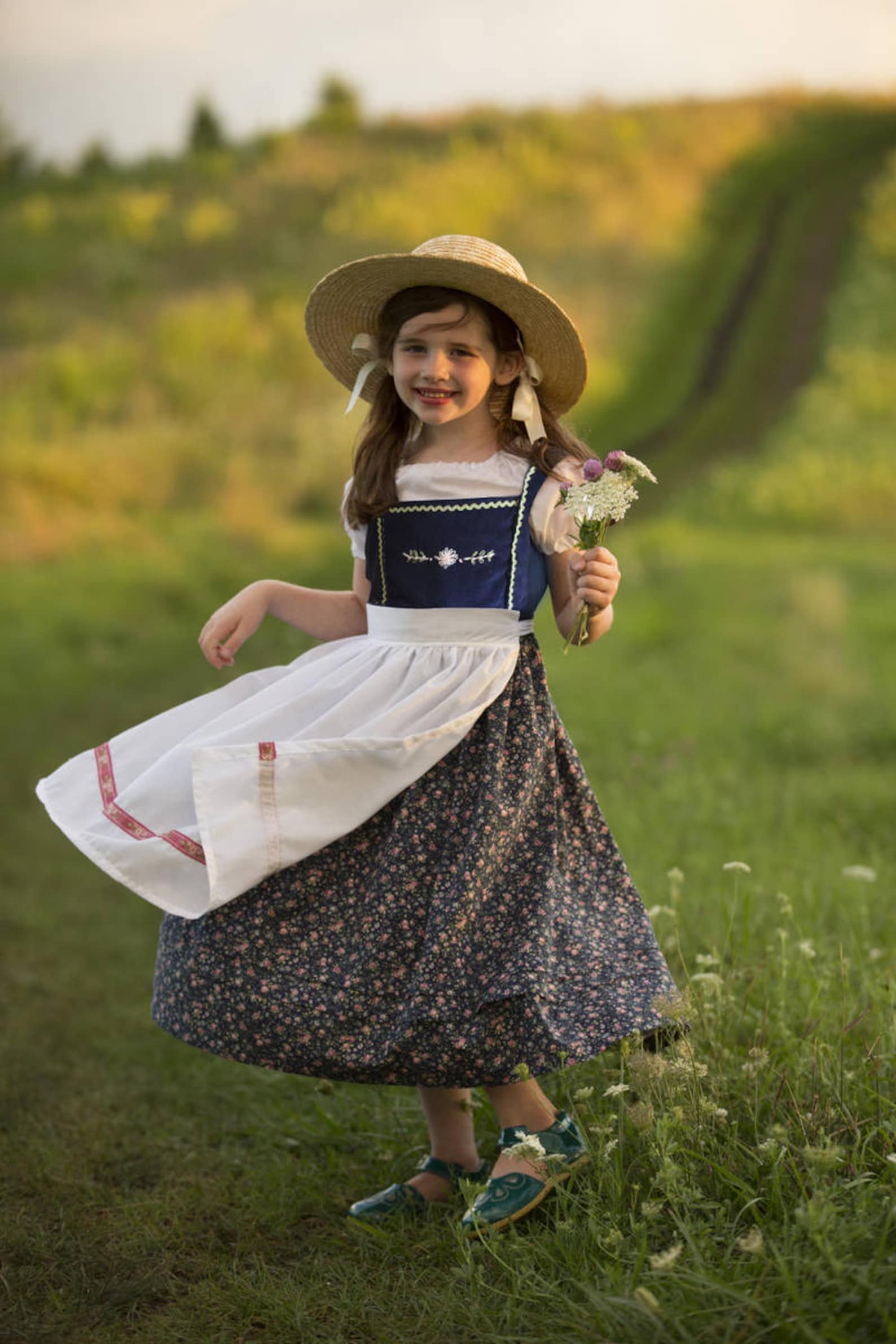 Blue Hand Embroidered Dirndl Dress Sizes 2-12

Girls German Dirndl Dress Bavarian Oktoberfest Vintage  Size 6 Blue

2pcs Children Dirndl K1001 /140

Ramona Lippert Dirndl Dress Children Naomi Bavarian Style Oktoberfest (2T-3T (EUR 86/92))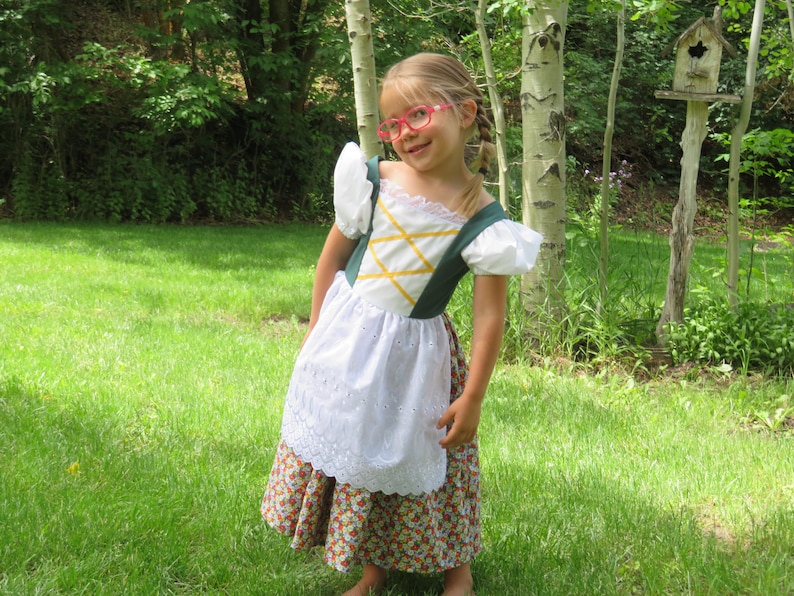 Cute Girls German Traditional Folk Costume, Dirndl,

Order a Dirndl from Germany 
Kinderdirndl 3tlg. DOMENICA – bordeaux inkl. BluseAlpen Wahnsinn!
Kinderdirndl 3tlg. MAIKA – hellblauAlpen Wahnsinn!
Kinderdirndl 3tlg. ELLY – blauAlpen Wahnsinn!
Kinderdirndl 3tlg. LORIETTA – rotAlpen Wahnsinn!
Previously Owned Dirndls
Save a little money on a lightly worn Dirndl for your child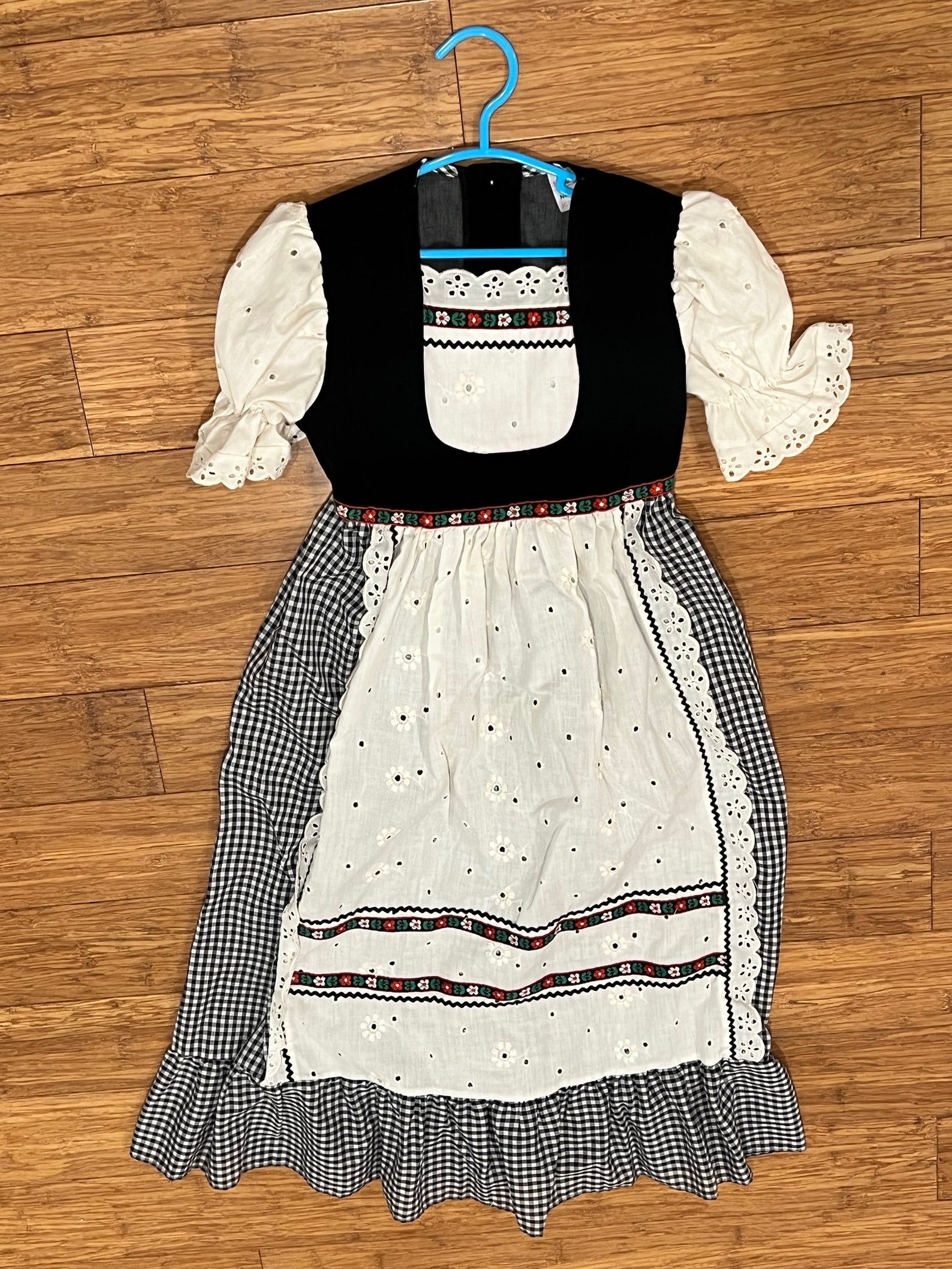 Vintage Dirndl maxi dress tagged girls size 5T vintage floral embroidered apron velveteen dress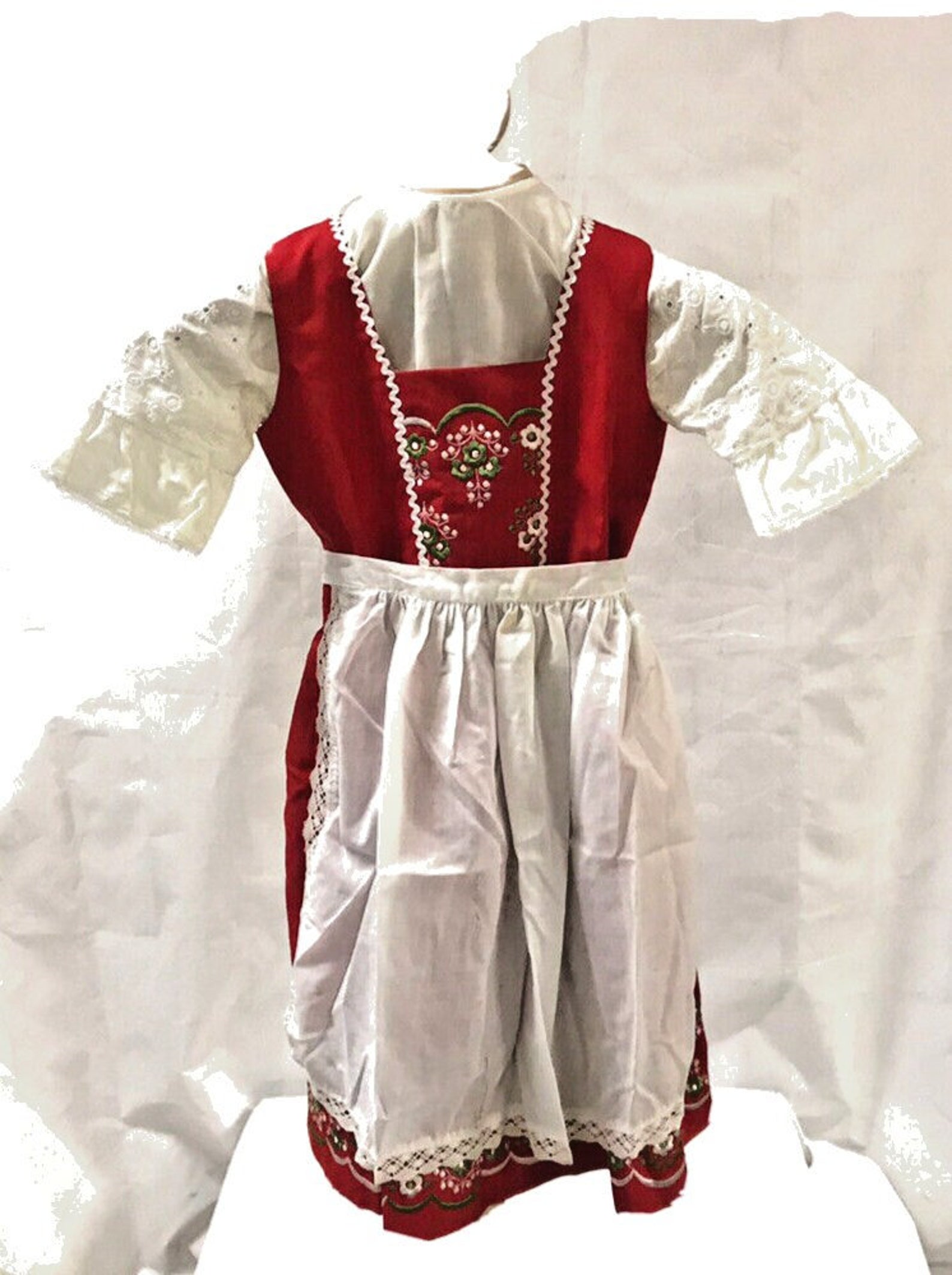 Vtg. Girls Original Wurzer Dirndl Dress Costume Embroidered Size 6-8?

German Dirndls for Toddlers
Dirndls for Toddlers and Little girls are so CUTE!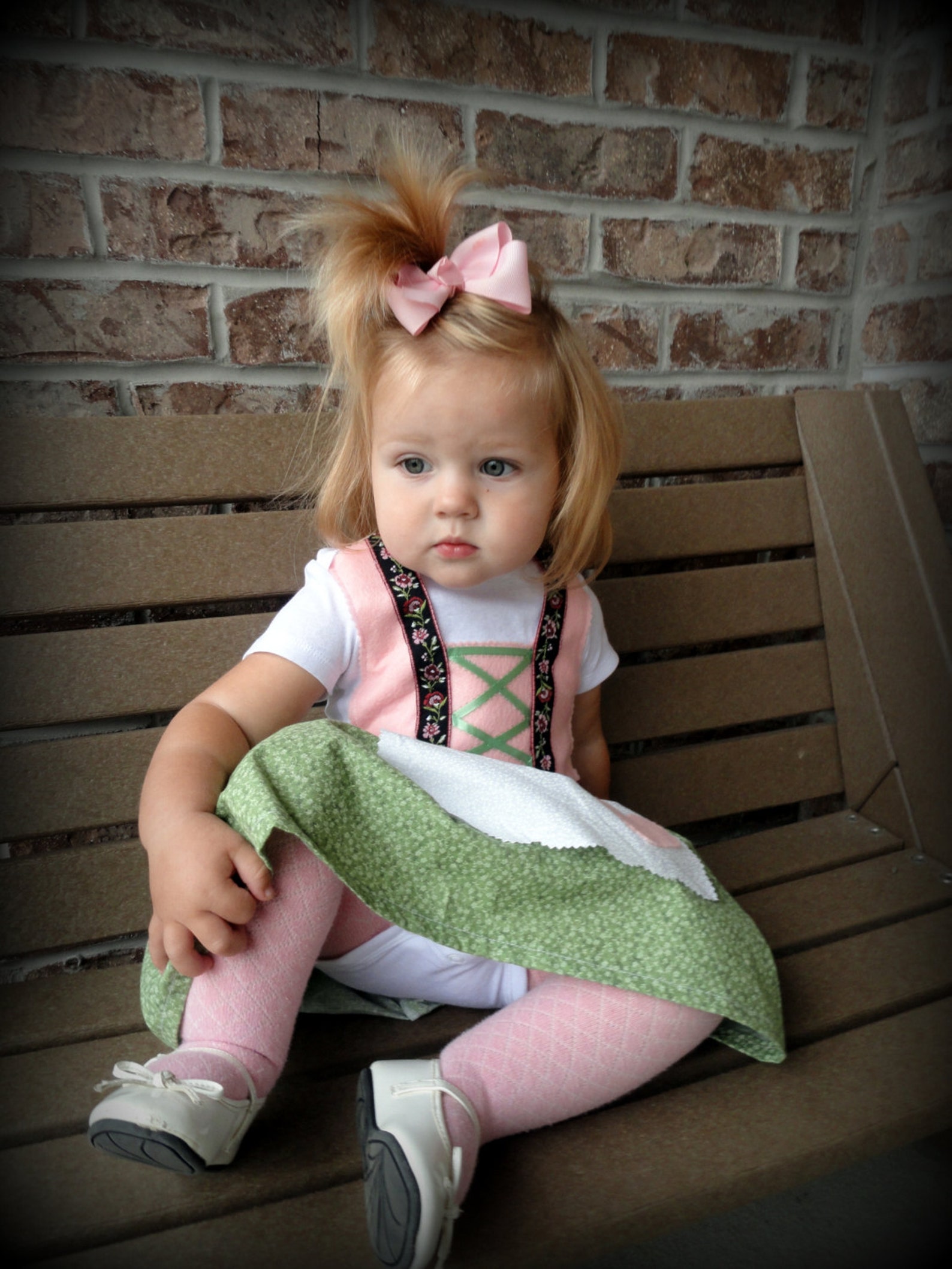 Baby, Toddler, Young Girl dirndl in pink and green (Liesl costume, Halloween Costume, Oktoberfest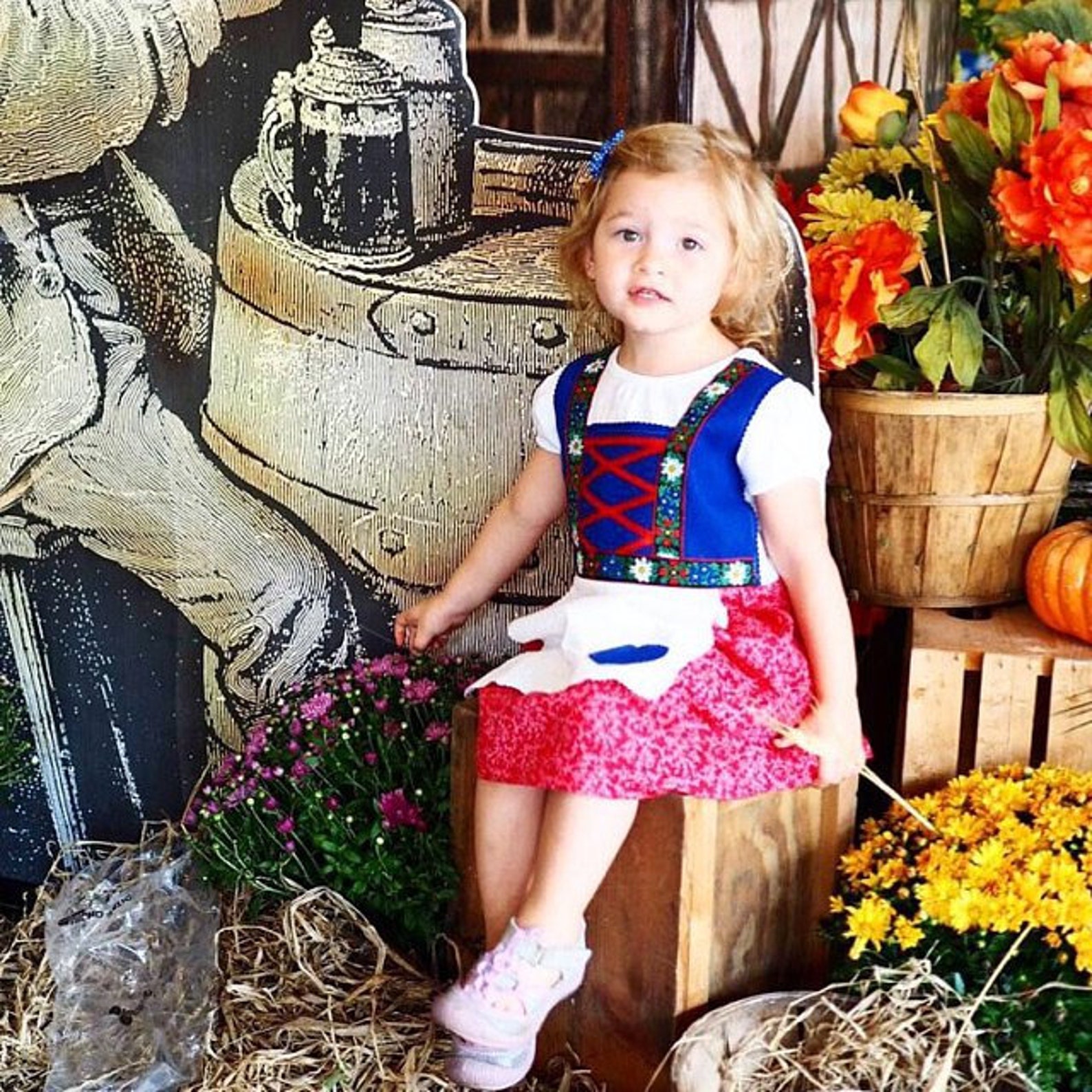 Edelweiss flower baby, toddler, young girl dirndl (Oktoberfest dress)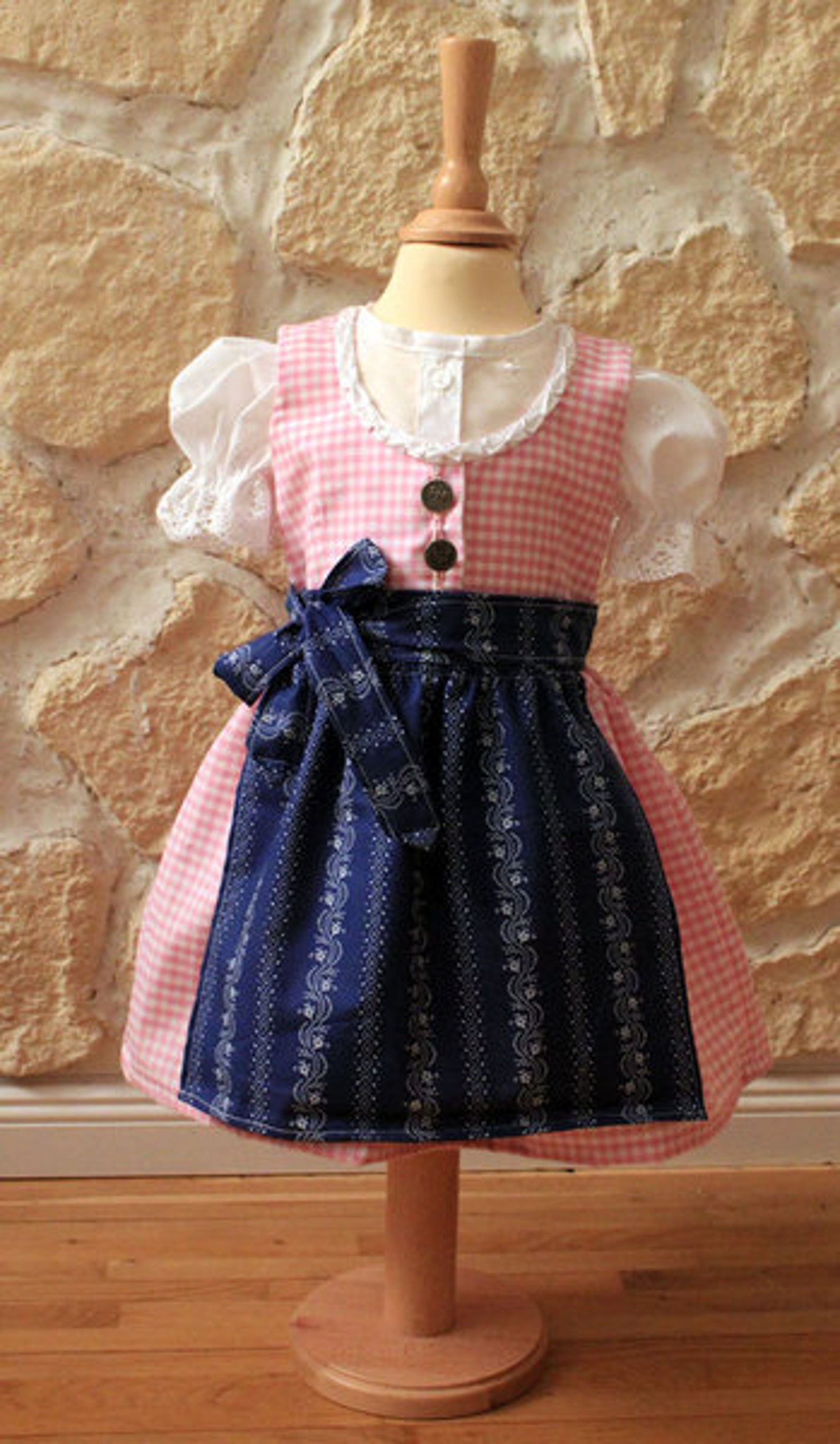 DIRNDL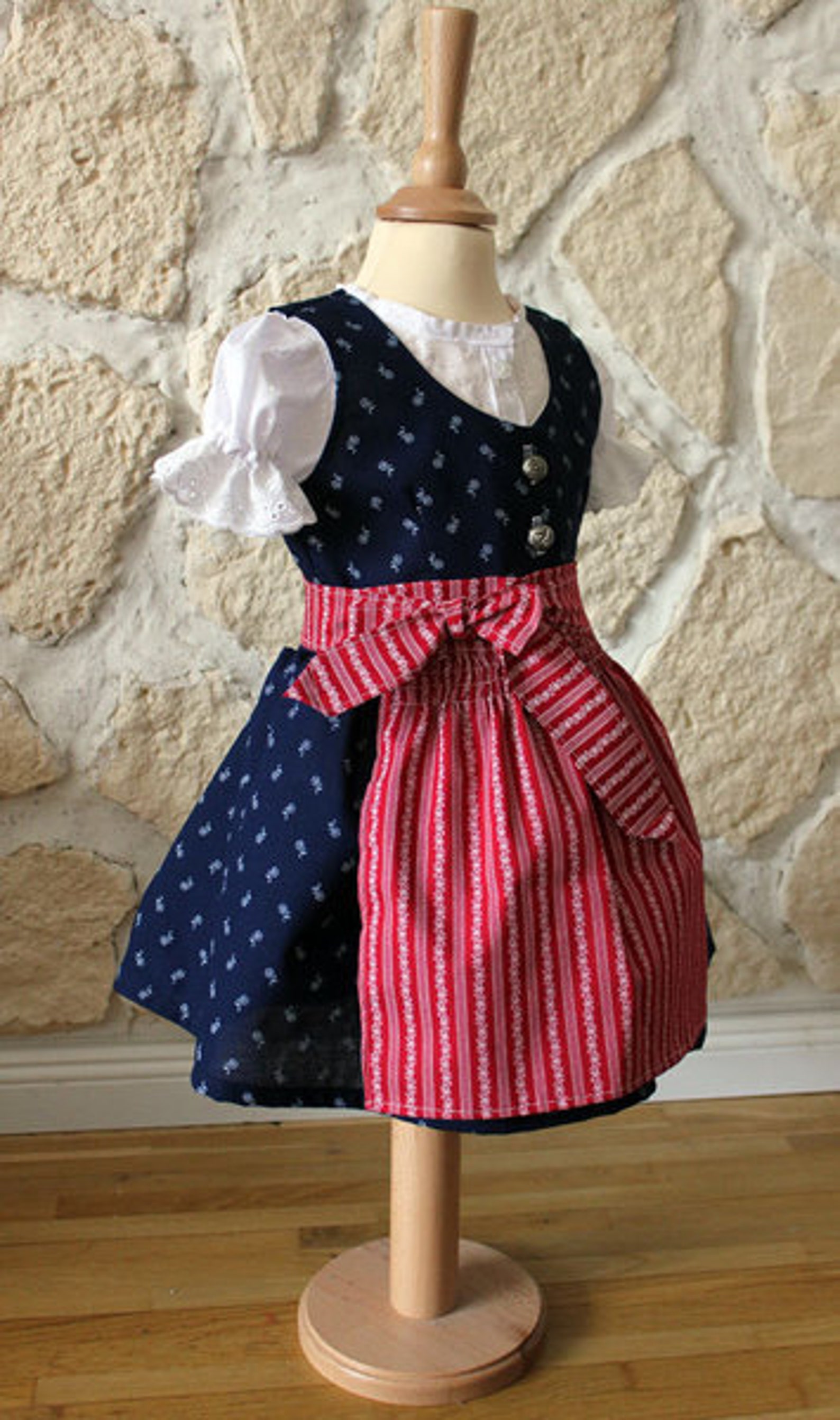 Dirndl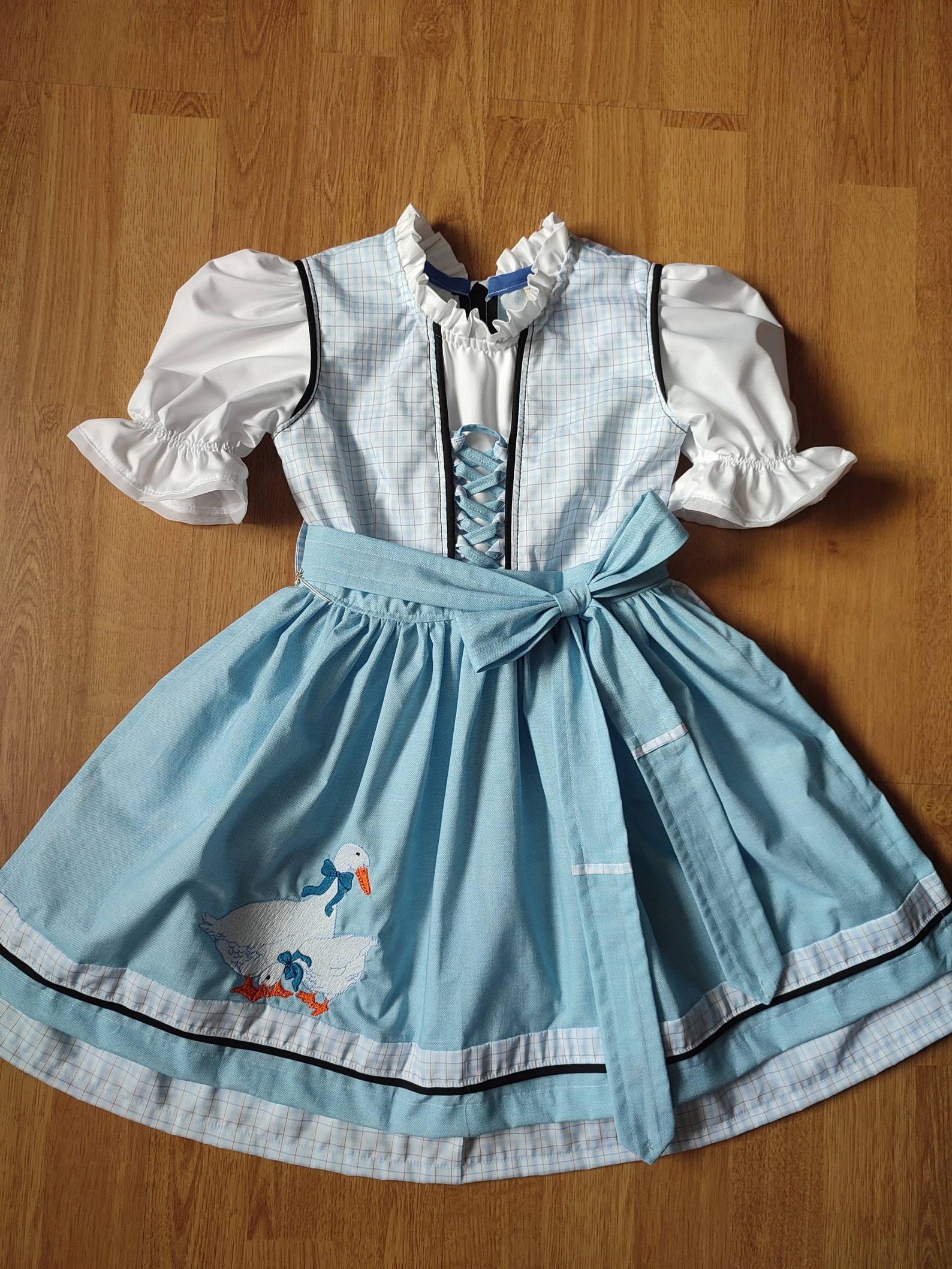 Children's dirndl size 104 "Gassenlisl" (approx. 3-4 years)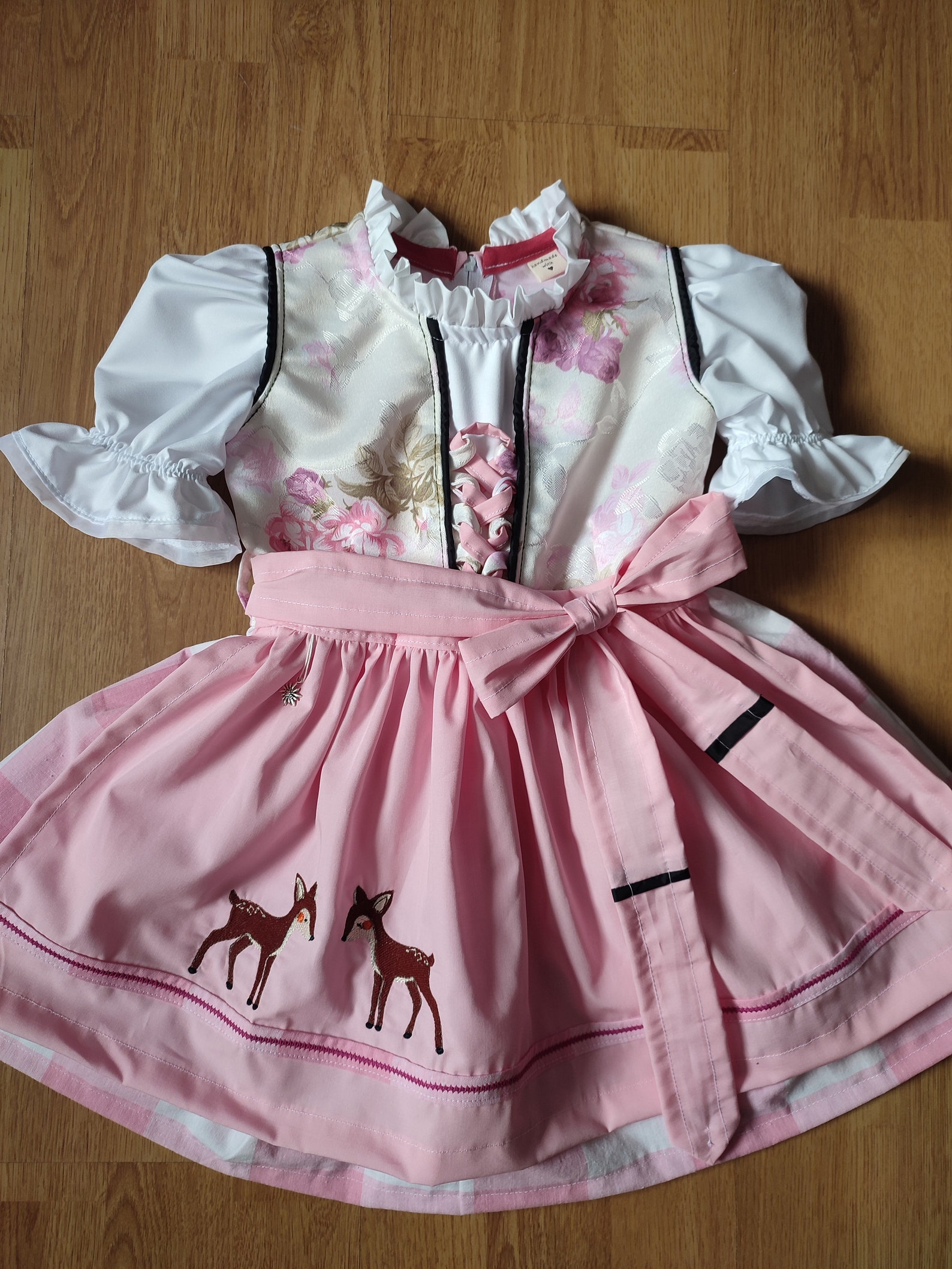 Children's dirndl size 74/80 "little deer" (age approx. 1 year

German Lederhosen for Boys
New Lederhosen are a little bit pricey, but like I said before… Lederhosen just don't wear out. They can be worn and passed on until they stand on their own in the corner!
New Lederhosen for Boys
Get a great deal on Lederhosen from Bavaria Trachten. Not only do they come with adjustable waist and suspenders (so they grow with your child for a few years)…
You SAVE 10% when you use my coupon code GERMANGIRL.
Children's Lederhosen Costume – Light BrownBavaria Trachten
Order Lederhosen from Germany
Lederhose Kinder JASCHA – grauAlpen Wahnsinn!
Trachtenhose Kinder FERDL – sand Tellernaht & StegträgerAlpen Wahnsinn!
Lederhose Kinder FC Bayern München VEIT – braun antik bis Gr. 116 Hosenträger, ab Gr. 122 GürtelAlpen Wahnsinn!
Previously Owned Lederhosen 
Of course, there are many "worn in" Lederhosen for sale at a reduced price. Grey or brown, embroidered or plain… you are certain to find the right look here. (Actually, they are nice when they are a bit worn in, and they wear forever!)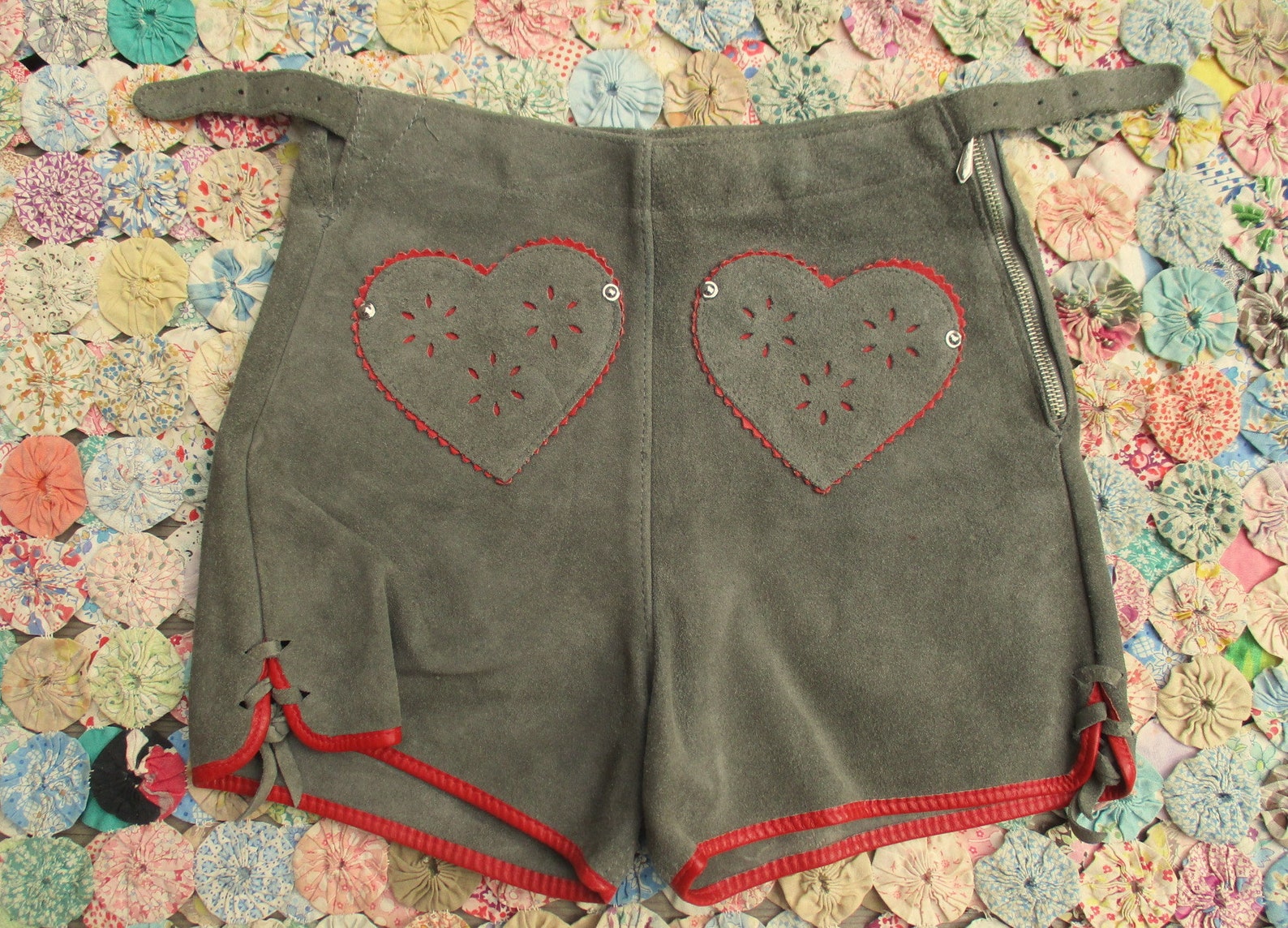 1960's Grey Suede Leather Lederhosen,Bavarian kids shorts,Oktoberfest Leather Shorts, Vintage Leather Lederhosen, Genuine German Lederhosen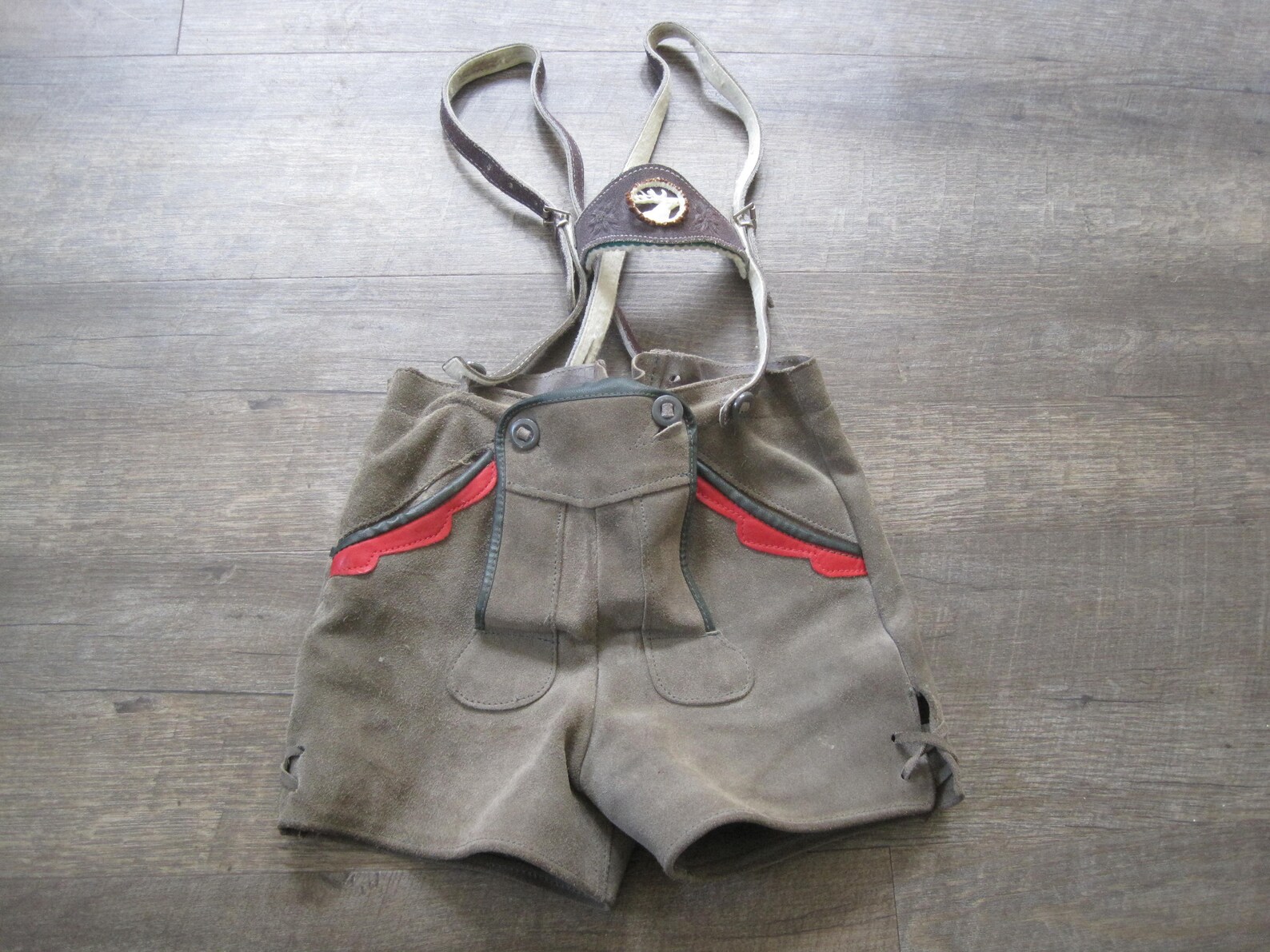 Vintage Kid's Lederhosen / Child Size German Trachten Tyrolean Suede Leather Short Pants With Suspenders

Traditional German Style Baby Clothes
Babies prefer comfort to style, but these adorable traditional style clothes and accessories from Ada's Accessories let you have both! She makes great German clothing for Children, specializing in Babies to Toddlers, these sweet, cozy, clothes are made with soft materials to keep your little one comfy. And they are so cute, everyone will compliment your great taste. You will find everything from colorful dirndl style dresses to "lederhosen" made with soft materials. You can even go simple with a German Flag Onsie or or Bib.
edit- Looks like there are a few new Traditional German Style Baby Clothes makers out there now like Designs by BK! Check out some of these cute new outfit! As always, soft materials make them perfect for the littlest ones in your world.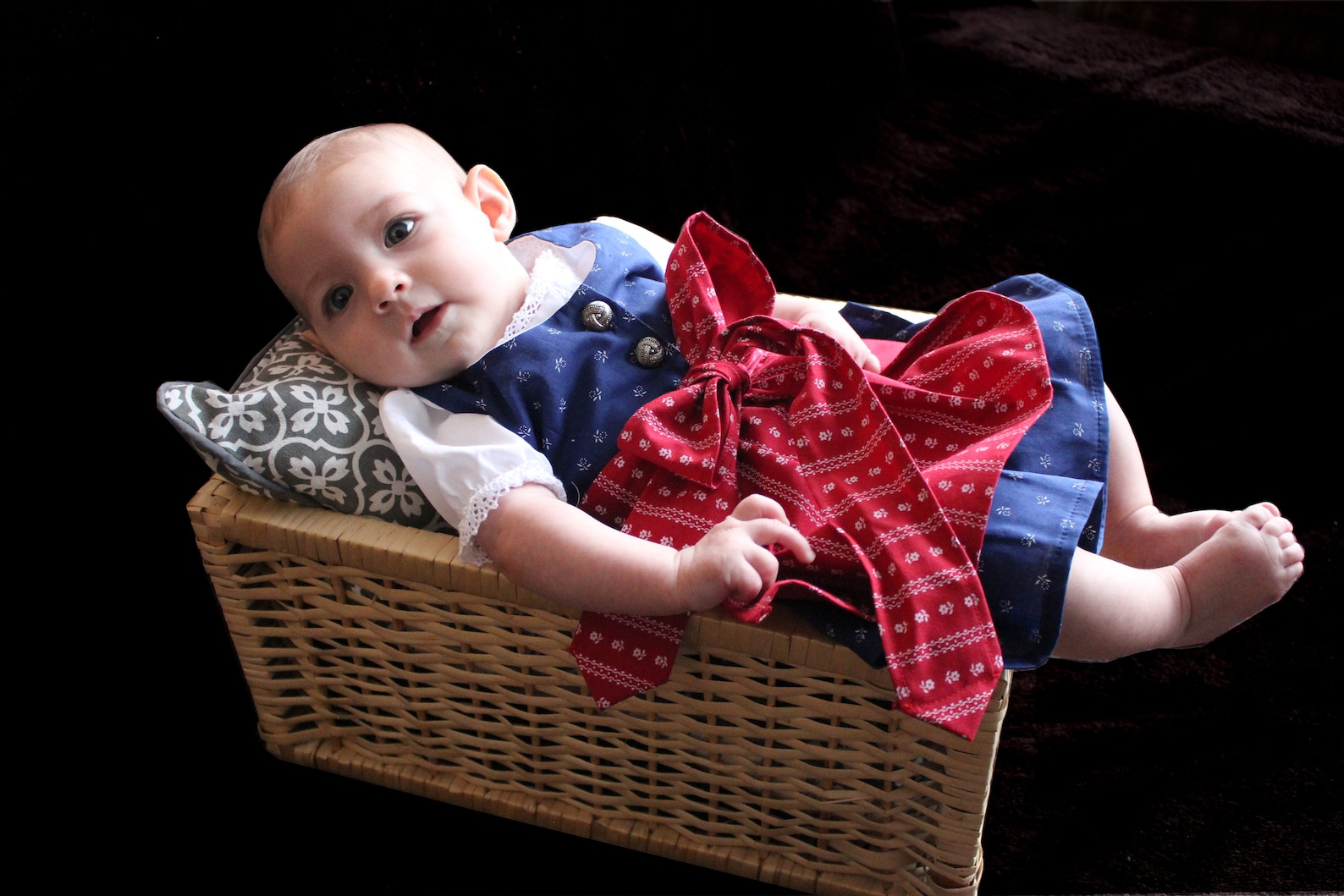 Baby Dirndl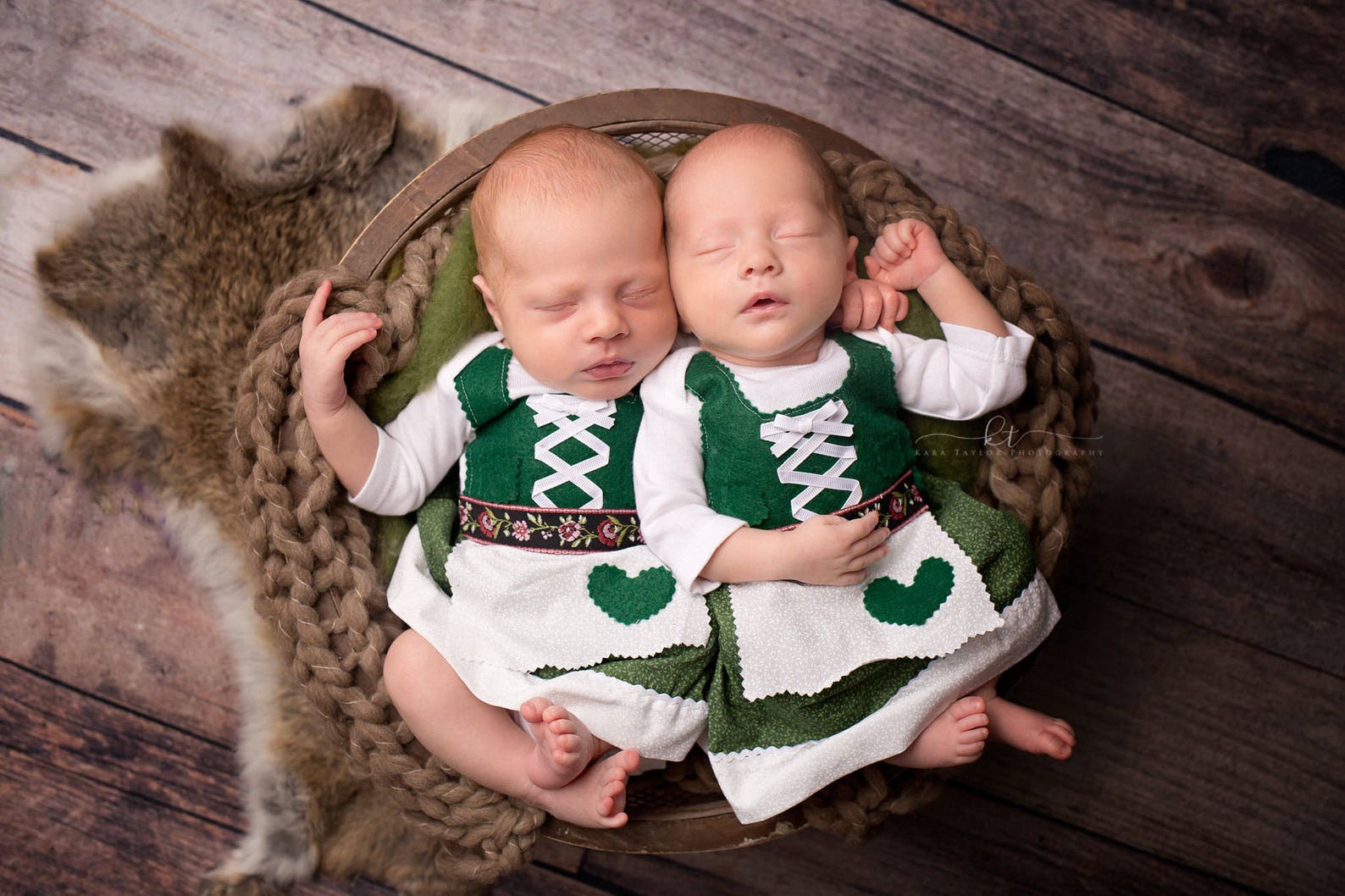 Long sleeve Liesel German dress

Baby Body DIRNDL/EDELWEISS – rosaAlpen Wahnsinn!
Baby Body HIRSCH MADL – weiß/rosaAlpen Wahnsinn!
Baby Body LEDERHOSE LAUSBUB – hellblau/nougatAlpen Wahnsinn!
Babyhose ELCH – grauAlpen Wahnsinn!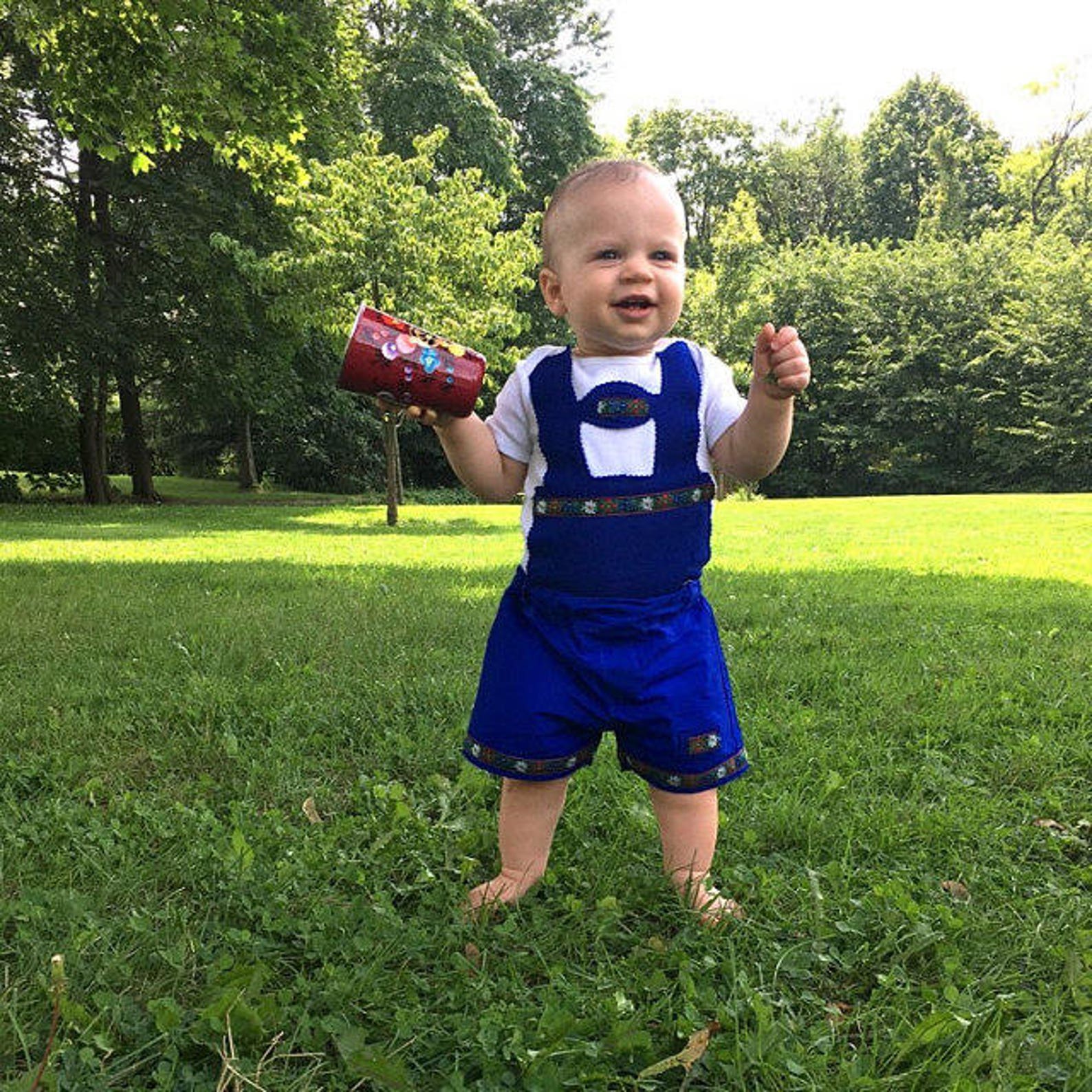 2 Piece Set Baby Lederhosen in Blue with Edelweiss Trim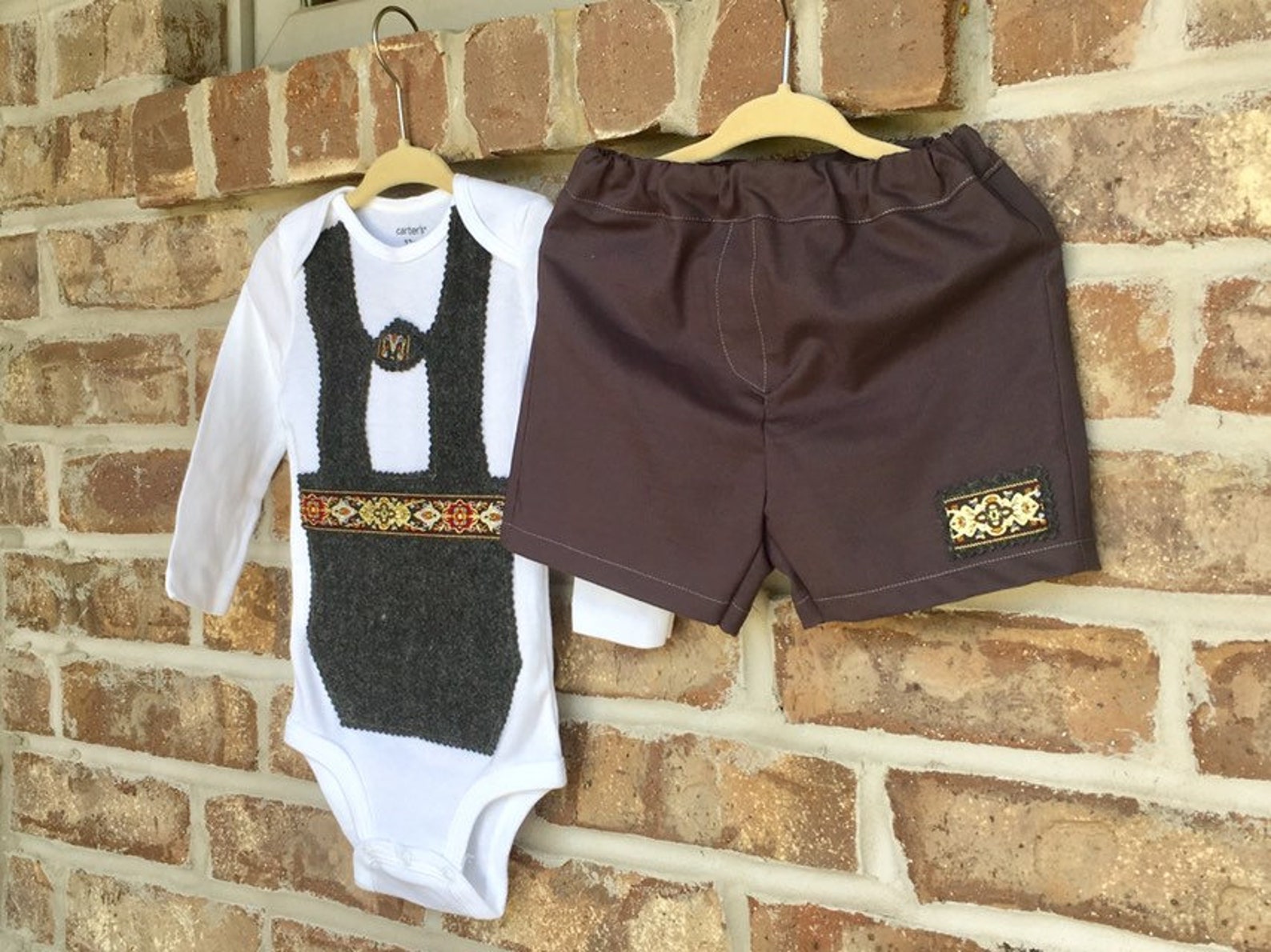 NEW color charcoal grey baby lederhosen set FREE SHIPPING

Crocheted Lederhosen for Baby Boy and Dirndl for Little Girl
OH MY GOSH! These are absolutely the cutest pieces of traditional German clothing for children! For the newest little ones in your world.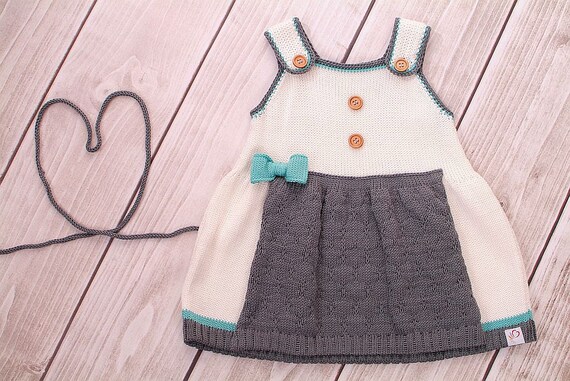 Baby Dirndl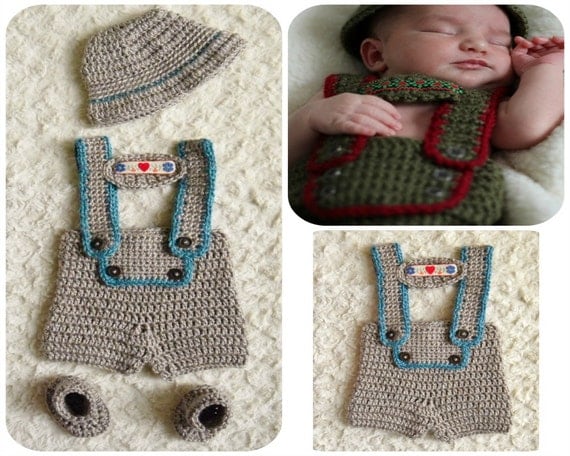 Handmade Lederhosen Crochet Baby Boy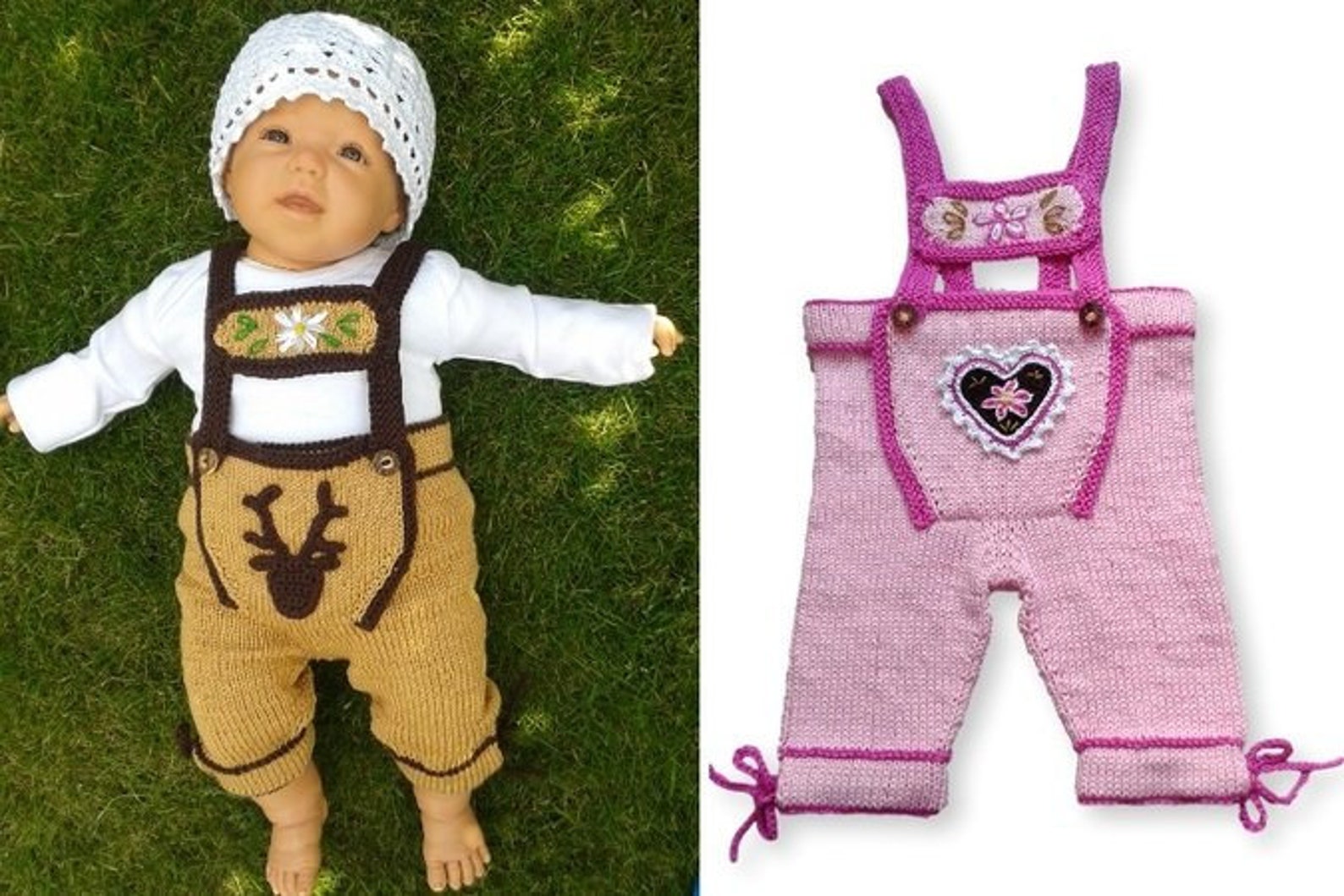 Tutorial Knitting and Crochet Baby pants, Lederhosen, bavarian style

 Don't Forget Shoes!
German Slippers has wonderful Sandals and clogs for children at great prices! Click –>HERE GermanSlippers