German Fest Milwaukee- Celebrating German Culture in America!
UPDATE- I wrote this post a year ago for German Fest Milwaukee 2016… and I had an absolutely AMAZING time there!(Read about it here–> Thank you Germanfest Milwaukee). Sadly, I won't be attending Germanfest this year (too many bits of life just got in the way), but I AM moving mountains in order to be there again. And who knows… Oktoberfest is around the corner…. This year's German Fest kicks off on July 28, and runs through July 30th. You can click on the link in the sidebar for more information and tickets, or click here—> Germanfest Milwaukee
From 2016
I'm very excited to say that in only 1 month, German Fest Milwaukee  kicks off, and this year, I will be there to see it happen! This will be my first time at such a big German Festival (even the ones I attended in Germany were much smaller).
The Festival takes place at Henry Maier Festival Park in Milwaukee, WI from July 29- July 31. My plan is to see everything, hear all the music, do some shopping, eat delicious food, drink a bit and enjoy the Gemütlichkeit.
German Fest Milwaukee
Since this is my first big German Fest, I can use some advice. Does anyone have any tips or tricks for attending Germanfest?  Coming from California, everything about Wisconsin is a mystery (did you know there is a lake?…..Kidding) Everyone I've contacted about my trip has been great so far. (That famous Wisconsin Hospitality) I'm looking forward to meeting people… and then sharing loads of stories when I get back.
I'm even dragging my Tech Guy along to take photographs and film parts of the event to put up on YouTube. (That reminds me… what should Tech Guy wear? He's not exactly a Lederhosen kind of guy)
Germanfest Milwaukee Schedule
The schedule for Germanfest is packed with fabulous musical entertainment, like the Freistadt Alte Kameraden and The Alex Meixner Band, and the only High School German band in the US, the Plymouth High Junge Kameraden (isn't it great to see young people getting in to traditional music!) Cultural activities like wood carving and genealogists… as well as a book shop (anyone who has ever met me knows I can't pass up books). There are Dachshund  Races, games for kids and other fun activities. Beer and Wine Tasting…and food… Lots of Food… going to need to leave some "growing room" in my clothes. How I'm going to see it all is a mystery… but I plan on taking comfortable shoes!
What to Wear to Germanfest?
Thanks to Erika Neumayer at Rare Dirndl… my Germanfest outfit is taken care of. I know, I know, a dirndl is Southern German, and my family is from the North… but Erika came up with a great design for me based on a dress my Aunt wears to traditional events in Westfalen. It's nearly done, and I'm super excited to see how it comes out! Who knows… maybe I'll start a new trend? (At any rate… I'll fit in better than I would in jeans and a t shirt!)
Skirt, Vest, blouse and scarf... What do you think?
I just need to get some cute accessories! (maybe a Vintage Brooch?)  I have a Shield Charm bracelet, and I may wait until I see what's for sale there at the fest before seeking out more (After all… Erika will be there with all sorts of goodies from her shop!) And loads of other vendors will be there too with things I know I will just HAVE to buy.
Counting Down the Days!
Like I said, there is only a month before I hop on that plane. I'm looking forward to meeting some of you… and maybe sharing a glass of wine or beer!
Please share any advice you have…
Thanks!
Karen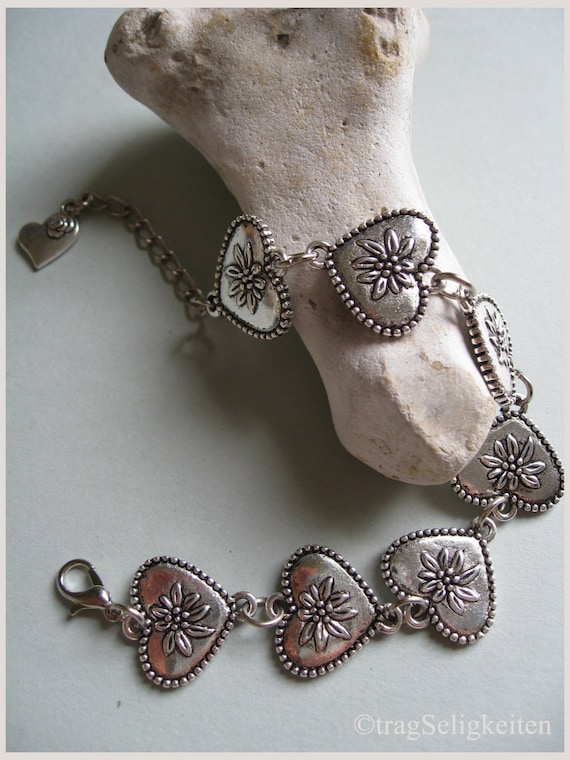 Bracelet with hearts and Edelweis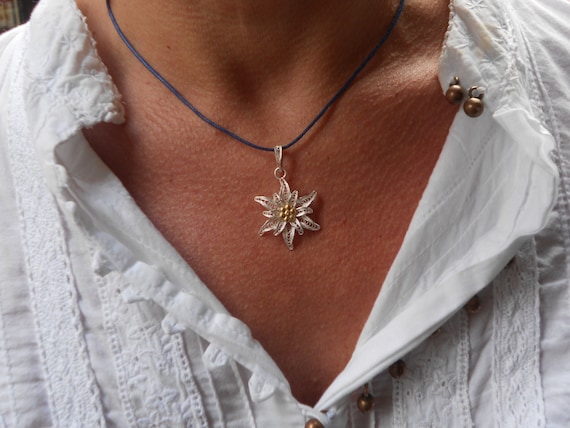 Edelweiss – silver filigree pendant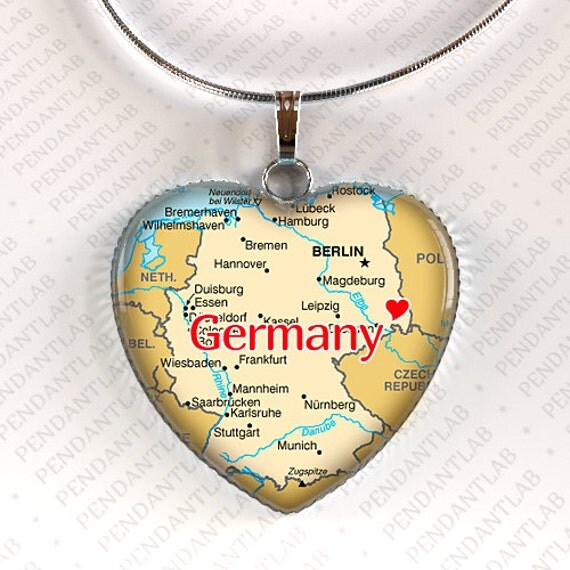 Germany Map Pendant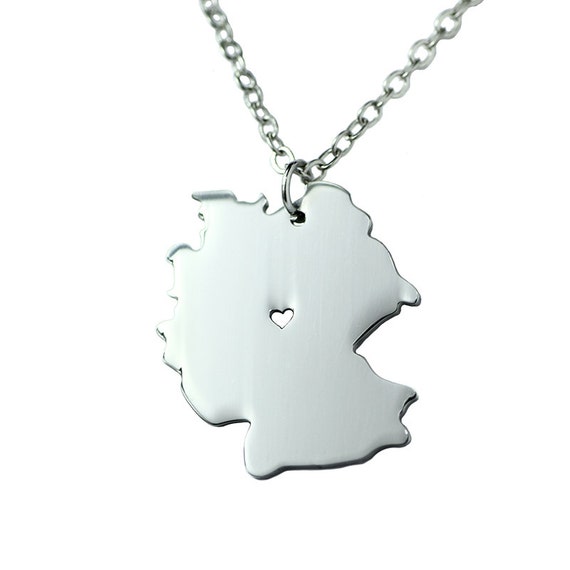 Love Germany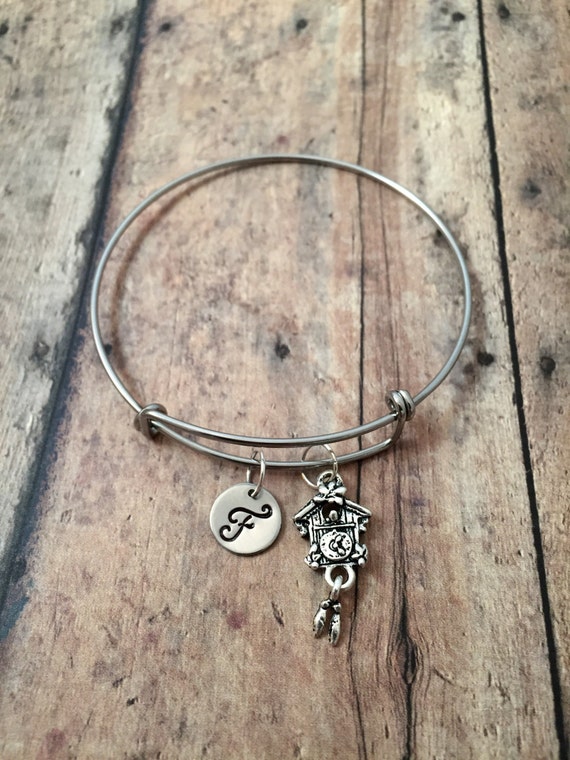 Cuckoo clock initial bangle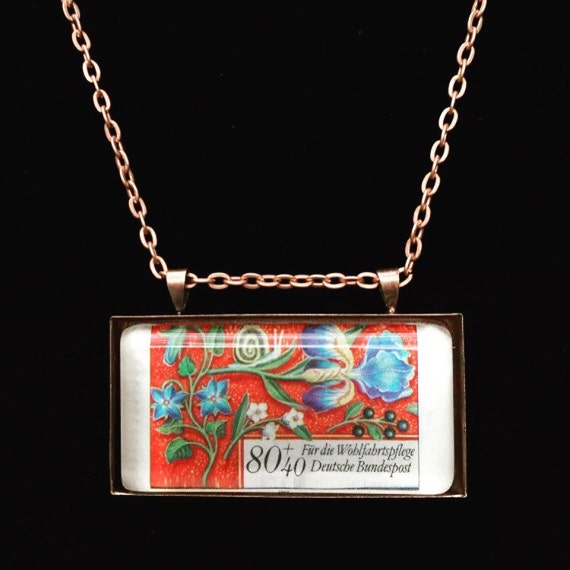 German Postage Stamp Necklace

&