Traditional German Glühwein Recipe- German Mulled Wine For a Cold Evening
This German Gluhwein Recipe-Warms Your Toes and Your Tummy
I love to make up this Traditional German Gluhwein Recipe during the Holiday season. It smells good… it tastes good…. it SCREAMS Christmas in my ear…(oh wait… that's the Kids…) (actually, a Gluhwein for mommy might make the screaming kids just a teeny bit more tolerable)
(that was a joke.)
Serve this at a holiday gathering, or make some up for yourself and maybe even a special someone.
It's perfect for those nights by the fire, wrapping presents and enjoying the Spirit of the Holidays.
It tastes like heaven, and makes the house smell yummy and Christmassy.
BTW. the amount of sugar you need to add is in inverse proportion to how good the wine it…. which means…. if you use the cheap stuff, you are going to need a lot of sugar…. Taste it.
This is not to say that you should pull out an expensive bottle of wine… mid-range is fine.
Quick Look at the Contents
Traditional German Gluhwein Recipe
German Glühwein Recipe- German Mulled Wine
Don't let this boil... keep it on low heat on the stovetop, or put it into a crockpot set to warm.
The amount of sugar depends on your taste... start with 1 cup, then add if it's not sweet enough for you.
Ingredients
2 Bottles of Red Wine (750 ml each)
2 cups Granulated Sugar. (Start with 1 cup... add as needed)
8 Cinnamon Sticks
2 Oranges- Sliced
a bunch of whole cloves (dozen?)
whole allspice (if you have it) (1 Tbl)
1 to 2 cups orange juice
splash of brandy (optional, but recommended)
Instructions
Pull out a nice big pot....set it on the stove.
Pour the wine into the pot, and set the flame to LOW. (don't boil it!! )
Add the granulated Sugar
Slice the oranges, then stick the cloves into the orange slices, and into the wine they go
Put the cinnamon sticks in too... and the allspice pods if you have them.
Add the Orange juice
and if you want... the brandy
Now....
Wait
Simmer... stirring occasionally for 30 minutes. (don't let it boil!!)
Taste
Add Sugar if needed
Taste
Play with it some more if you want
Now .... enjoy....
You can buy Spice Mixes to add to your wine, to make it easier...
https://germangirlinamerica.com/gluhwein/
Glühwein Pitchers and Glasses
Serve Glühwein with Style… I love the candle-lit pitcher warmers… they work for tea pots too.
I love a double walled mug! They are perfect to keep drinks warm without burning my hands!
More Traditional Glasses for Mulled wine are Glass or Mugs.
&
Viva Scandinavia Mulled Wine Set, Clear

Sagaform 5017748, 2 Pack Small Holiday Mugs, Clear

Sagaform 5015683 Glass Carafe with Warmer

alles-meine.de GmbH 3 Stück _ Henkeltassen / Kaffeetassen - Weihnachten - lustige Rentiere - groß - 300 ml - Porzellan / Keramik - Teetasse - Weihnachtstasse / Glühweintasse ..

Tasse lustig mit Spruch/Schriftzug

Traditional German Glühwein Spices
Want to take a shortcut? Just add these spices to the Wine... add sugar as needed.
GlühFix - Mixed Spices for Mulled Wine (20 Teebags)

German Mulled Wine Spice Mix Gluhwein - Mulling Spices - 20 x 1.5g Sachets - Glühwein Gewürz by Meßmer - Sold by Helen's Own - with Full English Recipe Booklet

Edora Spices for Mulled Wine Gluhwein and Punch 40g

&
Feuerzangen Bowle!
Want to take your Gluhwein experience to the next level, add FLAMES! The Feuerzangenbowle is a bowl that holds the a burning Rum-Soaked Sugar Cone over the Gluhwein. It's beautiful and potent.
Find it HERE---> Feuerzangenbowle
German Glühwein Mugs
German Gluhwein mugs are perfect for keeping your hands warm while sipping Gluhwein! If you go to a German Christmas Market, you will get your Gluhwein in one of these collectible mugs. Start your own collection, or add to it with these...
Winter Wonders Vintage German Christmas Mug

2015 20th Anniversary Christkindlmarket Chicago Daley Plaza Boot Shaped Ceramic Mug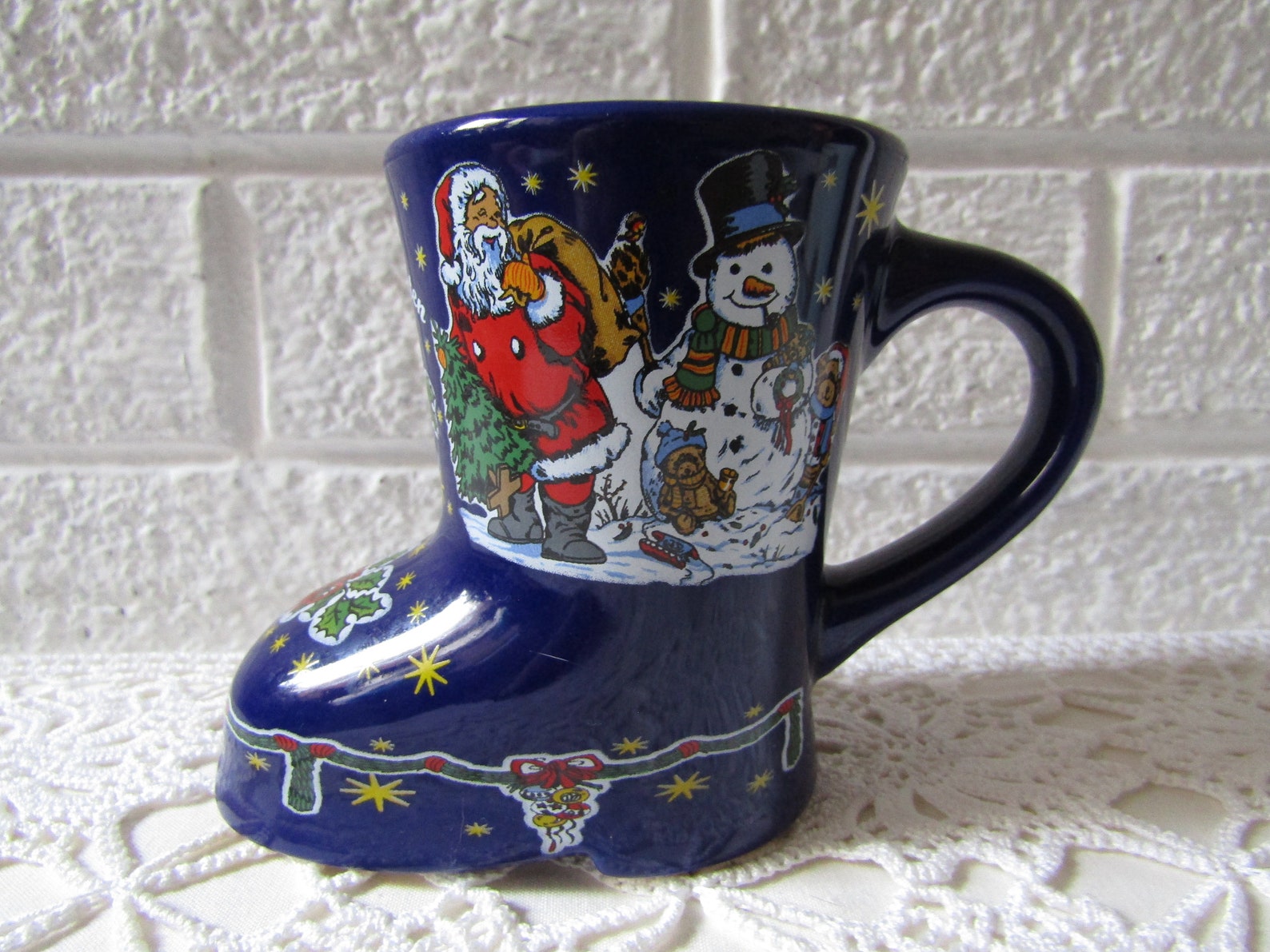 Gluhwein Mug. Frohe Weihnachten Mug. Boot Shaped Mug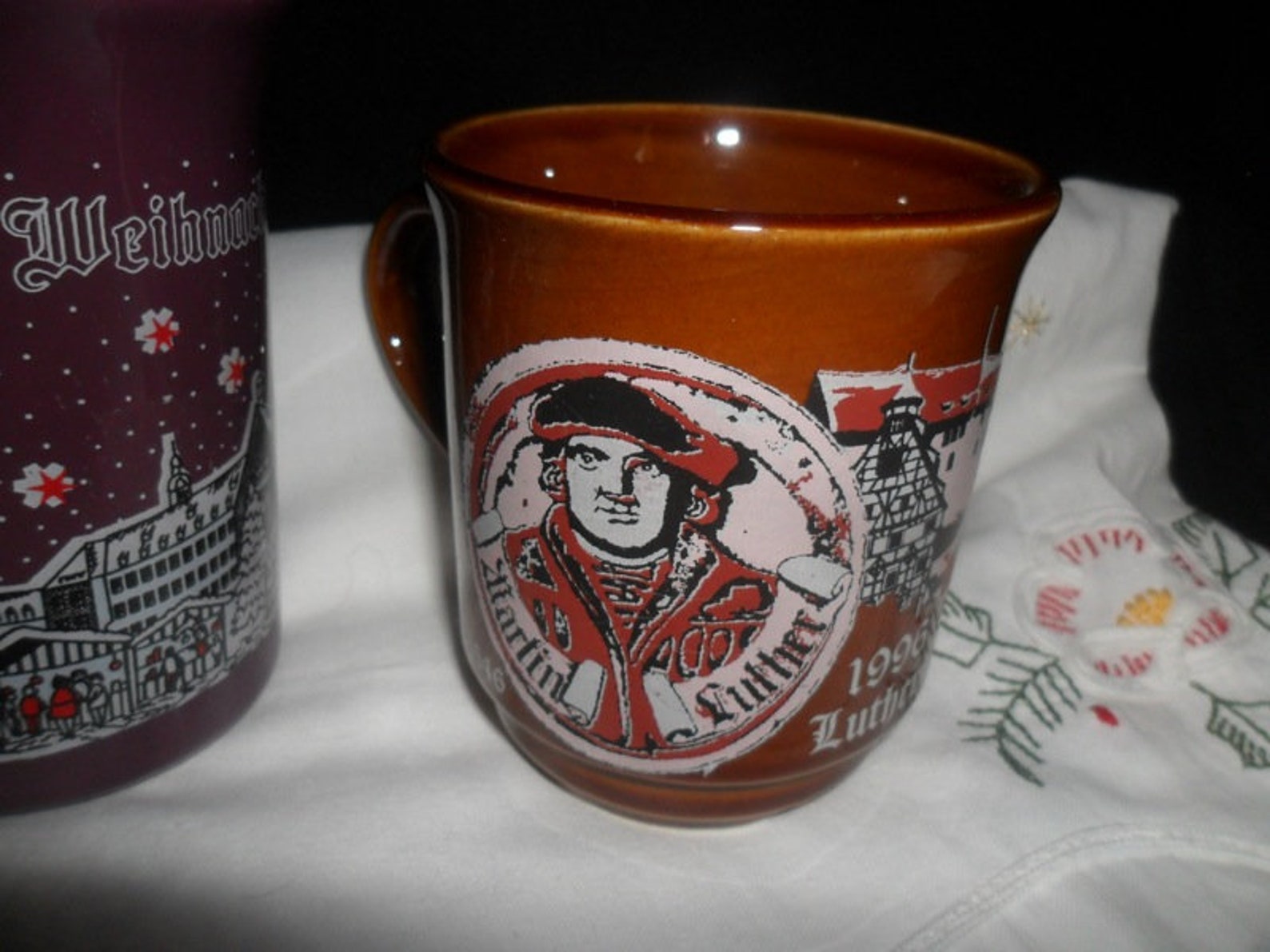 4 German Christmas Mulled Wine Mugs~Nürnberg~Martin Luther~Christmas Market Mugs~German Christmas Souvenir~Mulled Wine Mug