Authentic German Goulash Soup Recipe from my Mother's Kitchen
My mom used to make this authentic German Goulash Soup Recipe in Winter when things cooled off. Her savory soup is perfect with a slice of rye bread and butter. It's not as thick and hearty as regular Goulash…. but it warms you to your bones.
Of course, Mom used the "pinch of this", "palm full of that" method of measuring ingredients. I've translated to Teaspoons and Tablespoons as well as possible, but the best way to check is to taste as you go along. I also sometimes add more meat or carrots or potatoes, depending on what is in the refrigerator.
Also, most beef stocks taste a little bland, I find that adding one or two tsp of Bouillon increases the richness of the soup.
Go ahead and double and triple the recipe.
Authentic German Goulash Soup Recipe
Goulasch Suppe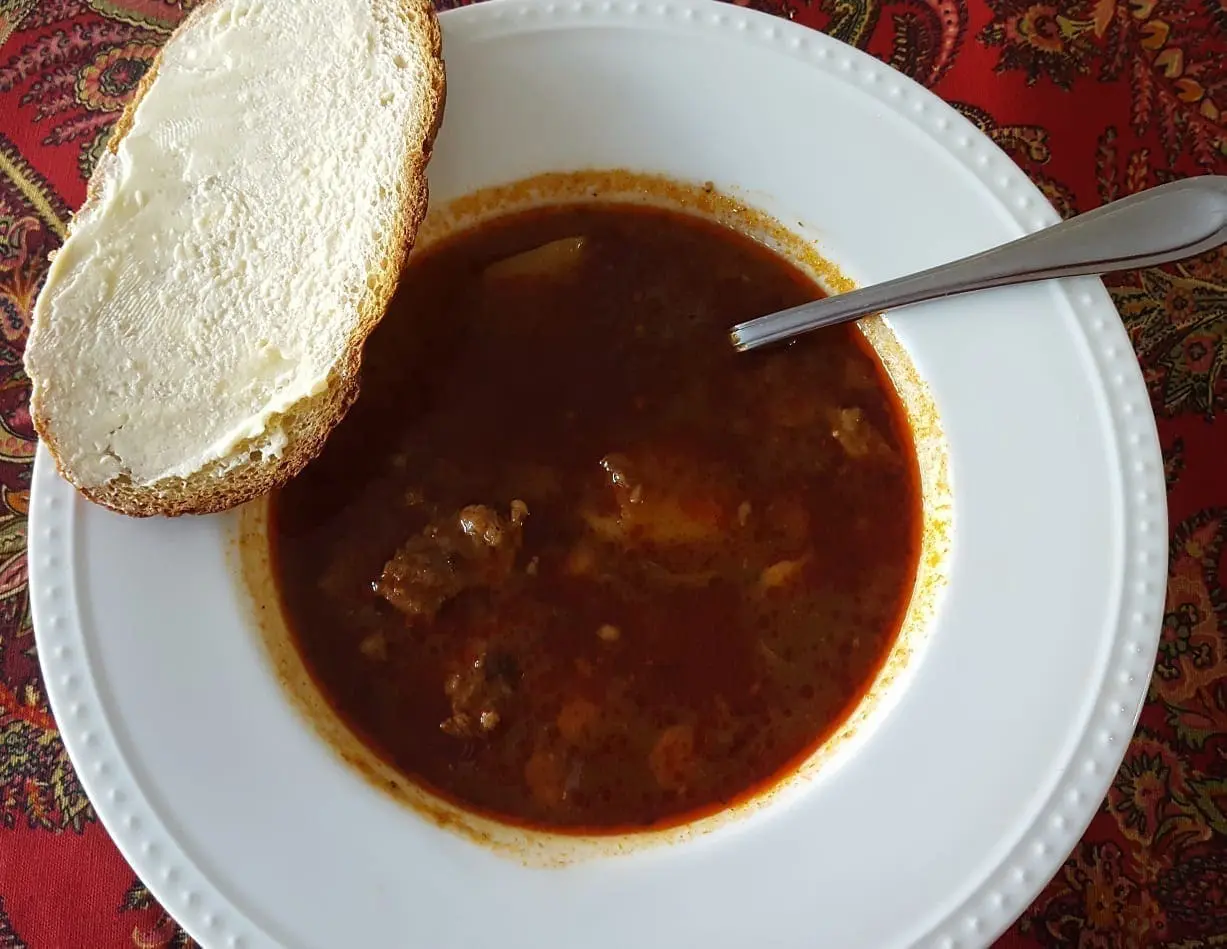 Authentic German Goulash Soup Recipe
This soup makes a delicious Dinner for 4-5 people when served with Rye Bread and Butter.
Ingredients
2

Tbl Butter

1

chopped Onion

1 1/2

Tbl Ground Paprika

1

teaspoon

each -Salt and pepper

2

Tbl Tomato Paste

1

large Carrot- sliced

diced if it is very thick

1 1/2

lb.

Beef- cubed to 1 inch pieces

I often cut down a London Broil

1

clove

Garlic- chopped

3/4

tsp.

Caraway Seeds

½

tsp.

Marjoram

3

large Potatoes

5

cups

Beef Stock

1-2

tsp

Beef Bouillon

I prefer the Better than Bouillon brand
Instructions
In a large Soup Pot, melt the butter.

Add the chopped onion and fry on medium heat, until it is translucent… soft. Then take the pan off of the heat.

Stir the Paprika, Salt and pepper, tomato paste and a tablespoon of water into the onions. It will look a bit like a lumpy red paste.

Add the Beef cubes, carrot pieces, garlic, marjoram and caraway seeds to the paprika mixture. Stir it up well.

Put the pot back on the heat, and heat it up while stirring. When it's hot, cover, and let simmer over LOW heat for 1 ¼ hours, stirring occasionally. Check to make sure it doesn't burn… if it gets to dry looking, add a bit of water.

After 1 ¼ hours-

Peel and cube the potatoes, add to the meat, stir, and then add the beef stock.

Simmer, partially covered for 30 more minutes.

Taste to see that it's seasoned right… and adjust to your taste.

EAT....( I like to mush up my soup with a fork before eating....)
Easy German Cookbook: 80 Classic Recipes made Simple
Find Goulaschsuppe, and other German  Recipes in my new Cookbook- Easy German Cookbook
Easy German Cookbook: 80 Classic Recipes Made Simple

I like to Mush Up my Veggies
Keep in mind, this is a fairly "brothy" soup, not a thick stew. However, I like to mush up my potatoes and carrots so it looks thicker in my bowl (I got in the habit as a child, mushing the veggies make them look less like veggies, and therefore, I didn't mind eating them!)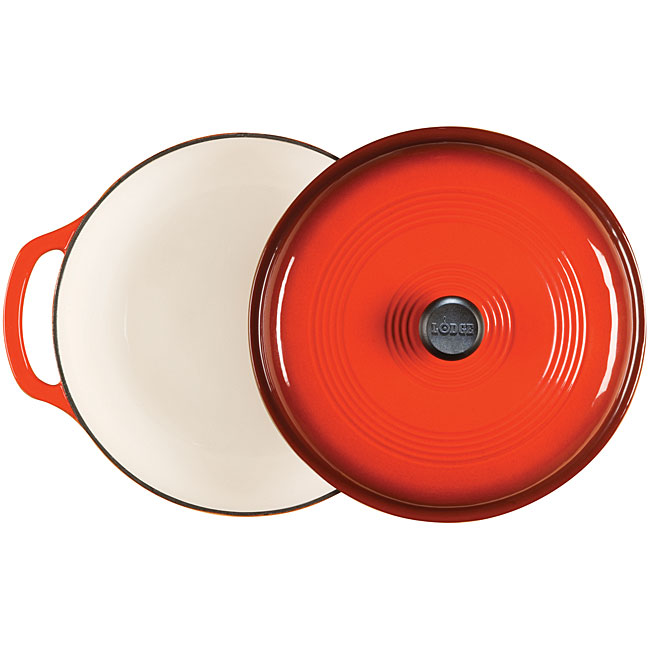 Lodge Red Enamel 6-quart Cast Iron Dutch Oven

&