Die Sendung mit der Maus! 50 Years of Explaining our World
Today I learned how a search engine works… I also found out what shape raindrops really take when they fall. No, I didn't read a book or do a google search, I watched "Die Sendung mit der Maus"! What is Die Sendung mit der Maus? For 50 years this award winning German TV program on WDR entertained and educated German kids ! And it's not boring "edutainment", in fact, the show is just as popular with adults as it is with children. On March 7, 2021, the Maus turned 50! After all these years of explaining the world, making kids laugh at cartoons, and learning from the exploits of Maus and Elefant, it's hard to believe that the show almost didn't get made.
What is Die Sendung mit der Maus?
 "Especially in times when things are getting more and more complicated and complex, it is good to have someone who takes you by the hand and says: This is how it works," Ralph Caspers, part of the Maus team.
Every Sunday "Maus Friends" get a greeting during the introduction of a half hour program for kids. These Lach- und Sachgeschichten (laughing and factual stories) follow a consistent format… first Sachgeschichten, factual stories about HOW things work, and theb Lachgeschichten (a funny cartoon or two and silly stories). And, of course, there is the Maus. The Maus spots run between 30 seconds and 1 minute, and act as dividers between the other parts. The beginning of the program explains what the show will cover in two languages(Dandelions, Dog Training, How Airplanes are Built, How is Weather Predicted, and Why does some cheese have holes?) (why does some cheese have holes?)  first in German, and then it's repeated in another language (Turkish, Icelandic, Spanish, or whatever.)
And then it begins.
Factual Stories… which are basically lessons about how the world works… is told using basic, but not dumbed down, vocabulary (you German learners should tune in). Some of these are not exactly simple concepts, yet, they are made incredibly clear (I learned more about the internet in 5 minutes with the mouse than I have in 10 years of working online). Each story is carefully crafted. Show creator Armin Maiwald sees Maus as carefully researched Journalism, that written into a decent and engaging story. Plus it's personalized. Since 1982, Christoph and his green sweater have been learning concepts right along with the kids. (It reminds me a bit of the blurring of the fourth wall that we got to experience with Mr. Rogers in the US).
The Lach or Cartoon Stories are just that… cartoons. Funny short stories, some animated, some clay-mation (HEY! THAT'S Shaun the Sheep!). There are one-time self-contained stories, and others that show up more often, like Käpt'n Blaubär who tells stories to his grandchildren. You may even see some familiar faces like Peppa Pig, der Kleine Maulwurf (the little mole), and Charlie and Lola (my kids loved their stories).
And between each segment is the Maus.
Die Maus – Wimmelbuch: Das große Sendung mit der Maus Bilderbuch

Maus, Elefant und Ente
In the beginning, there was the Maus, created by Isolde Schmitt-Menzel. Maus has no name, and doesn't speak. (Sort of like the Mainzelmännchen). A few years later (in 1975) Elefant joined Maus in short spots, where they did things together and worked out problems, all without speaking. Finally they were joined by duck (in 1987). Together they make popcorn, blow away rainclouds, climb trees, and play on the playground. Simple spots, without words… but engaging and entertaining.
The Maus Almost Didn't Happen
When the show first premiered, March 8, 1971, as Lach- und Sachgeschichten für Fernsehanfänger ("Laughing and Learning Stories for Television Beginners") it was considered quite controversial, because at the time television aimed at children under six years old was forbidden in Germany. Some thought the quick programming could be a problem for childhood development. And, the church pointed out that children should be sitting in a pew, and not in front of the Television at 11:30 am on a Sunday. Plus, and possibly more devastating, it was up against the new import… Sesam Straße (Sesame Street).
But they stuck it out…the name changed to Die Sendung mit der Maus, and Maus, who started out as a longer cartoon, got his spot between the segments.
Today the Award Winning show is lauded for the way it teaches children everyday information, like how bread is baked, as well as difficult topics, such as Chernobyl, death, and even immigration. (In a continuing story, the Maus crew shares the story of Tiba, a young girl who arrived with her family from Syria, and how they are integrating into German life).
Drinnen & draußen mit der Maus: Gärtnern, kochen, basteln, spielen! (German Edition)

50 Years of Maus!
The show that almost wasn't celebrates 50 years on March 8, 2021. That's 2200 episodes! The Maus gets broadcasted to over 100 countries around the world, all with the same cute theme song….
In 2021, Children and Grandchildren of the first Maus fans watch and learn. (In fact, they say the average age of their audience is 39). This sweet and funny show teaches without dumbing down, and entertains without being hurtful or sarcastic. Maus has become a symbol of WDR, and has a HUGE line of merchandise. But most importantly, they are still teaching children, ALL children, just how this crazy complicated world works.
But don't just take my word for it! Enjoy the Maus for yourself…
You can find Die Sendung mit der Maus website here… Die Seite mit der Maus
The site has stories, craft ideas, and complete episodes!
Or see an episode here…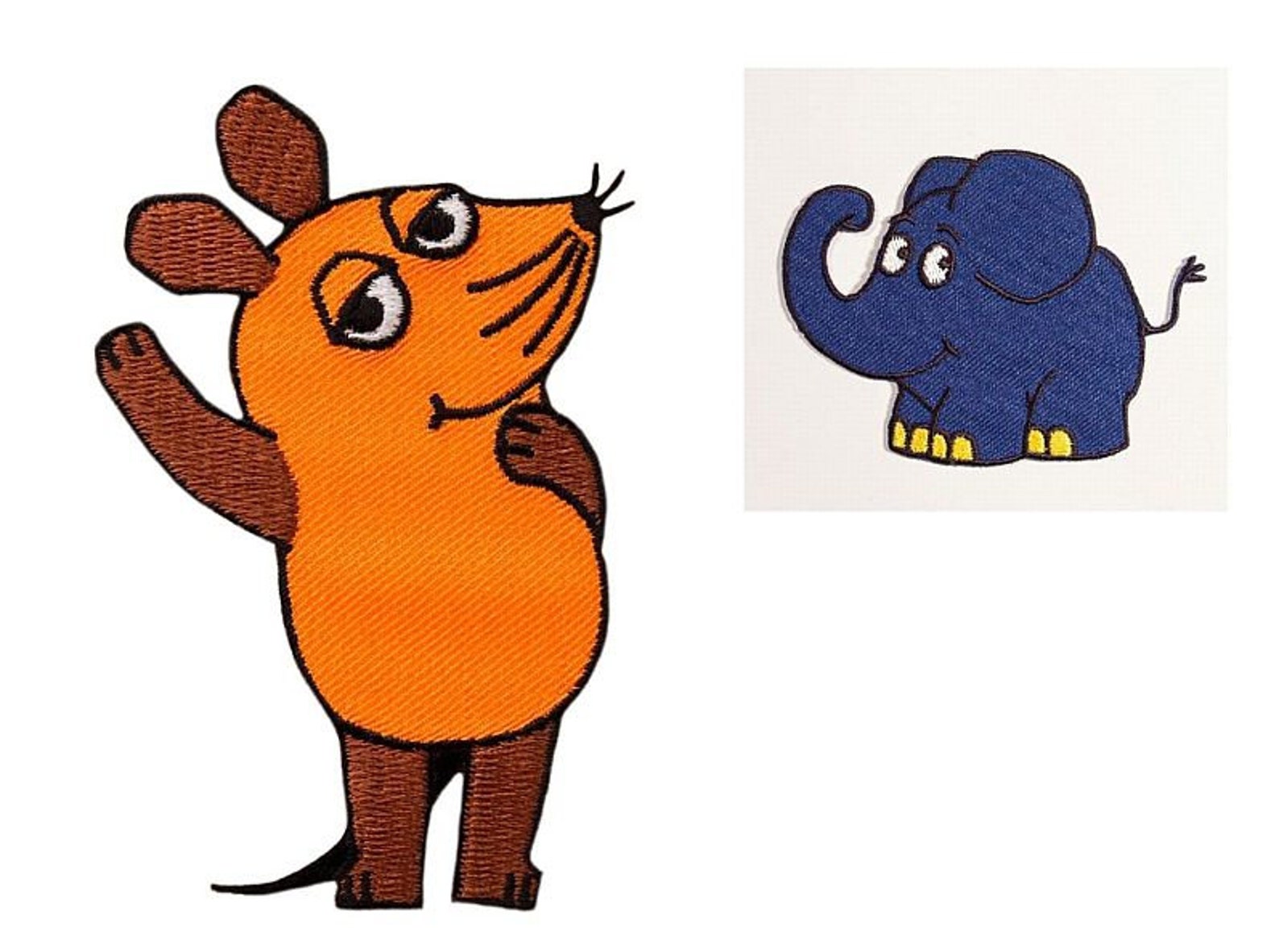 mouse and the elephant application patching, ironing on, sewing