Cute Animal House Slippers from Germany
We wear slippers and house shoes all the time in our house
. I like to have warm feet, and I hate dragging dirt from the garden or street into our home. Since we seem to be home all the time, I like a slipper that holds up well, AND looks cute.  Fortunately,
GermanSlippers
has a fun selection of
SUPER CUTE Animal House Slippers for women and men
that are perfect for lounging around or taking a Zoom Meeting.
All of these slippers are made by Haflinger, so you KNOW they are great quality. Boiled wool uppers keep the feet cozy warm, yet still allow your feet to breathe. (Yes, feet breathe… any feet that don't breathe end up being Käsefüsse). The foot bed is felt lined and shaped to fit your foot comfortably. And the felt sole means you can walk quietly (and sneak up on people), but there's a latex coating to keep you from slipping. I've had my Haflingers for a few years now, and I can honestly say, they hold up really well.

Your home is the one place where you can truly be yourself, so why NOT wear Giraffe slippers?
(This is a sponsored post, which means I get a small payment from the company for each purchase. The statements I make about German Slippers and Haflinger are entirely true… I'm wearing my Haflingers while typing this… The cost does not affect your price.)
Animal House Slippers
I absolutely LOVE the Owls.
HAFLINGER® Cute Owl Slippers | Flair Olivia, stone-grayGerman-Slippers
Doggie Slippers
Get them in Blue or Grey… either way… WOOF!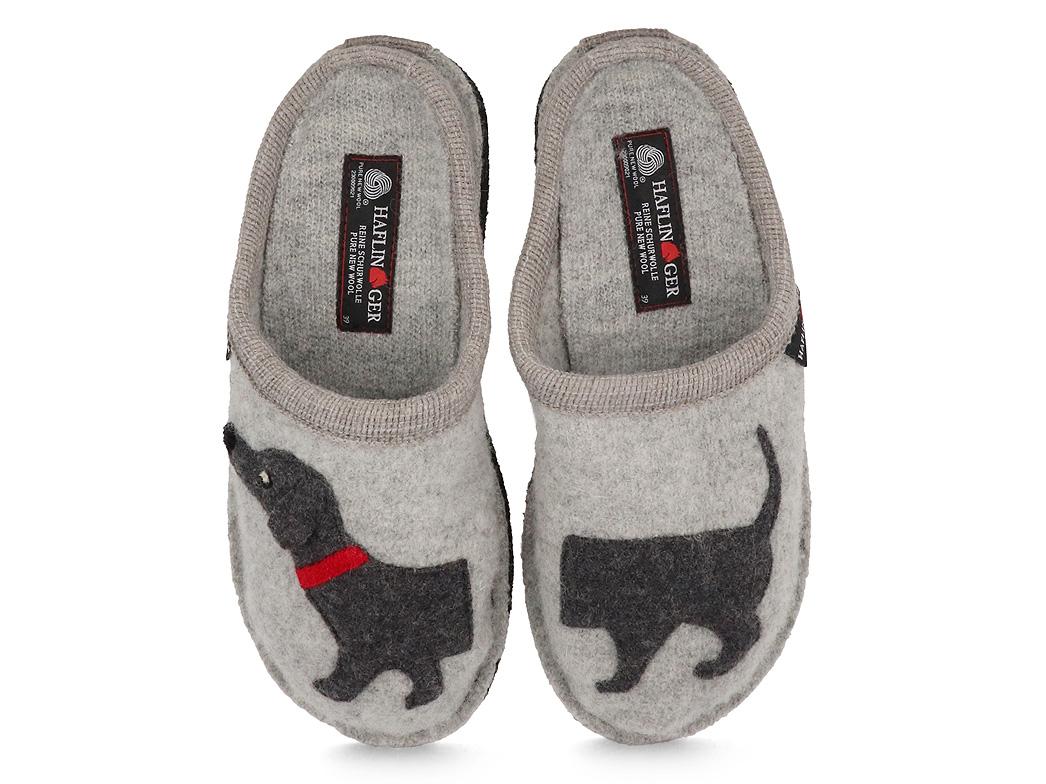 HAFLINGER® Dog Slippers | Flair Dachshund, Stone-GrayGerman-Slippers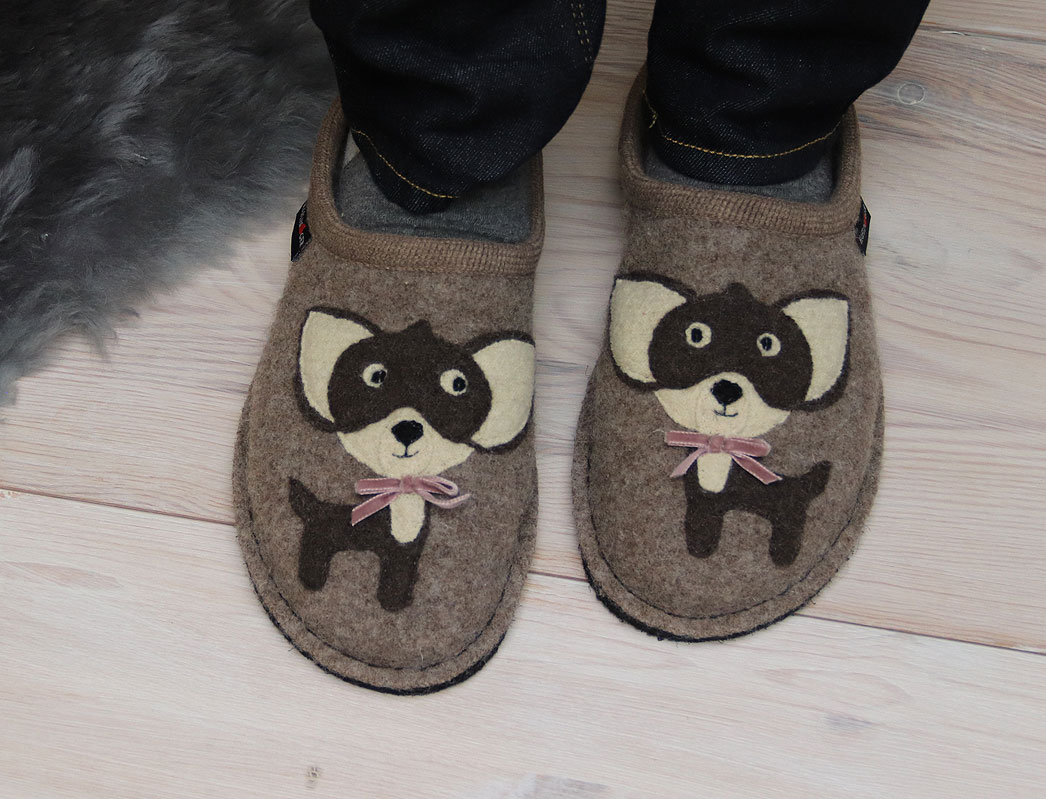 HAFLINGER Slipper | Flair Chihuahua, BeigeGerman-Slippers
HAFLINGER Slippers | Flair Dachshund, Captain BlueGerman-Slippers
Cat Slippers
Cat Slippers come in Pink, Red, Green and Gray…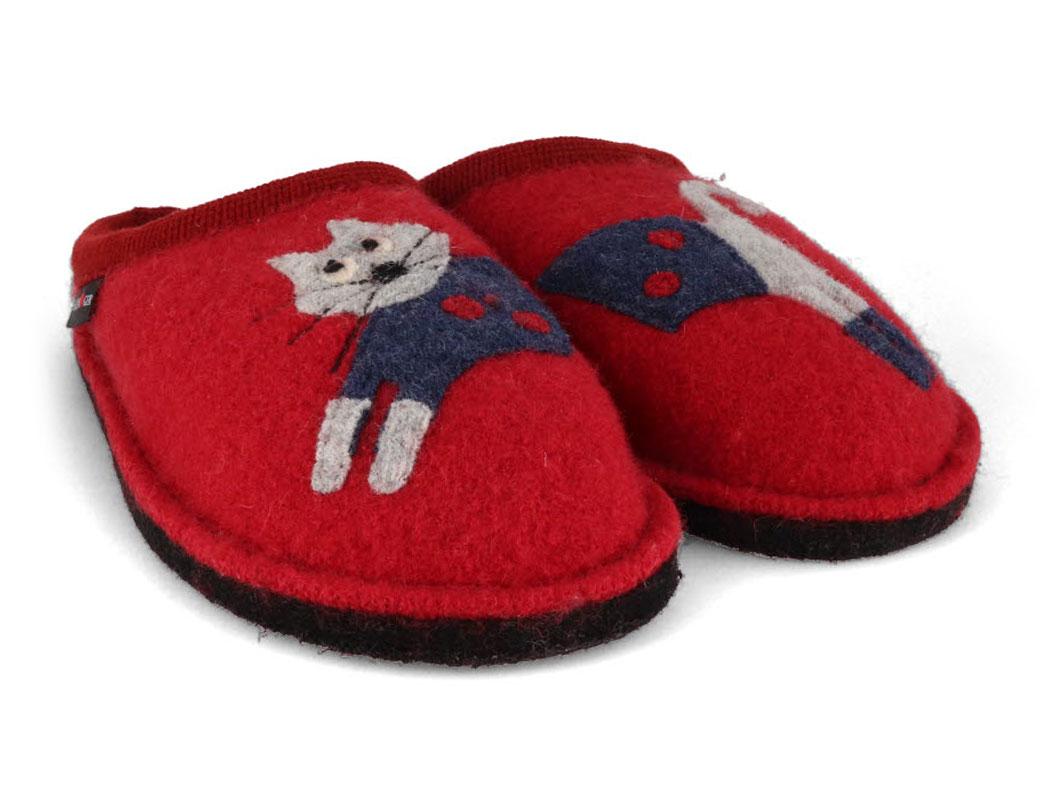 HAFLINGER Slipper | Flair Cucho, paprikaGerman-Slippers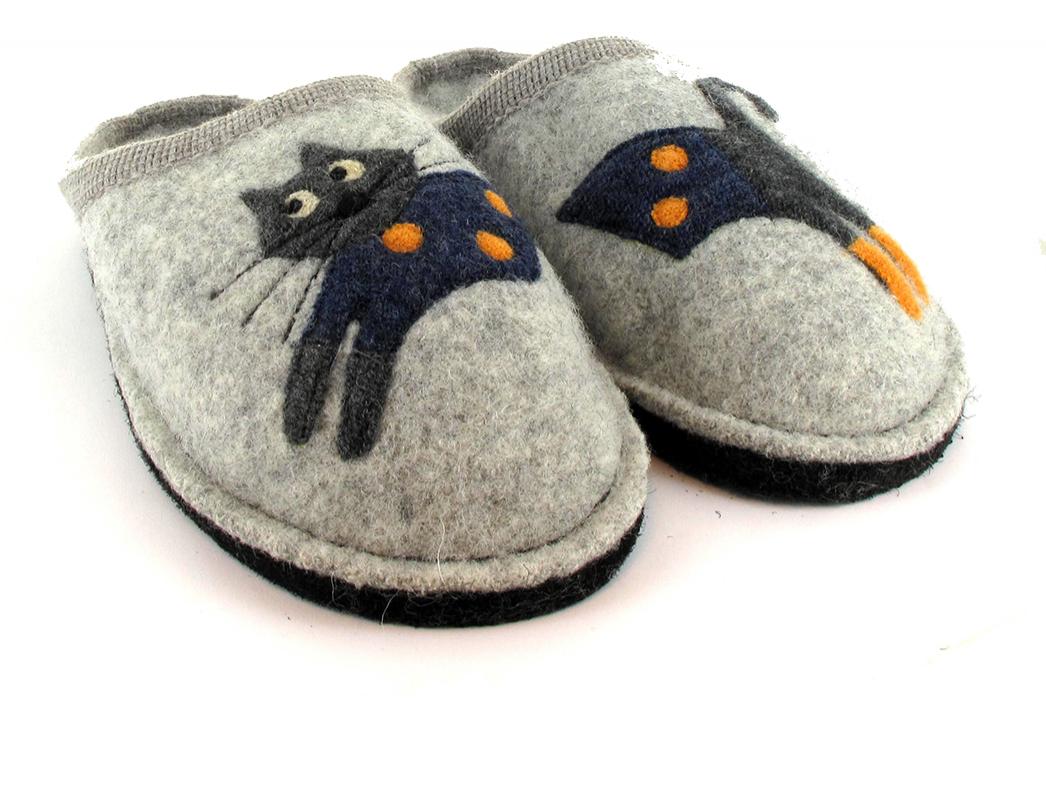 HAFLINGER Slipper | Flair Cucho, Stone GrayGerman-Slippers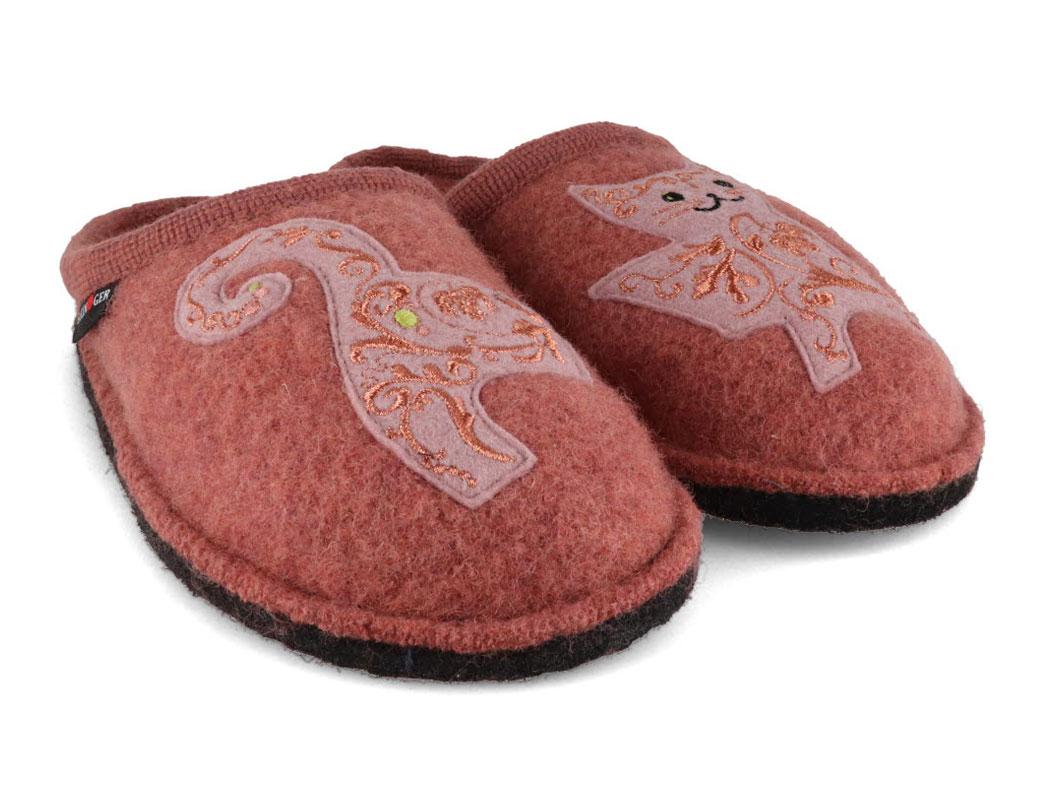 HAFLINGER Slipper | Flair Lissy, CopperGerman-Slippers
Did you Find the Perfect Animal House Slipper? Maybe you want flowers, solid colors or simple patterns?
Use my Code- HAPPYSHOPPING10 for a 10% discount on everything at German-Slippers
These slippers can be worn by anyone, and come in various sizes, colors, and cute animals. (If you are unsure of your German shoe size, check the chart on the site.) Your slippers are shipped from Germany with Tracking by German Slippers, and should arrive in a week to ten days. Refunds are available.