Find the BEST German Slippers and House Shoes for Men




It has taken a little convincing, but I finally convinced my American guy that he should be wearing German house shoes in the house… and not just socks. Growing up in a German house-hold, we always had house shoes that we slipped into when we came inside. These weren't just slippers (although, he got slippers too)… House Shoes have a sole that keep you from slipping (or getting wet socks when you stepped into a spill), and they generally have a foot bed to protect your arches. You can actually do housework in them. To get them, I went straight to the source of the best House Shoes for Men… German Slippers. Not only do they have a fabulous selection, they also sell quality German House Shoes and Slippers that will last for years!
German House Shoes for Men
German House Shoes for men are more than just slide on soft shoes. These are proper shoes… with a real sole for traction, a real cork foot bed to shape to your foot, and a quality upper made from either leather or boiled wool. They are designed for getting things done in the house. When my father came in from work mid-day, he didn't dare wear his work boots through the house to the kitchen. In the garage was a shoe cabinet where he did a quick change. This way, there was no tracking mud or dirt through the house… but the House Shoes he slipped on were good for getting things done at home too. If something needed cleaning, or if there was a spill that needed wiping up, he felt confident that he had the support he needed on his feet. In our house, we have some stairs and all it took was slipping one time, and my guy was convinced. (If you have ever slipped on stairs while wearing socks, you KNOW that you need House Shoes!!)
German Slippers has a huge assortment of colors and styles from well known German companies like Haflinger, Birkenstock, Kitzbühl and Giesswein. They all come with a rubber sole to prevent slips.
Haflinger Clogs and German House Shoes for Men
The Haflinger brand is named for the tough and reliable Haflinger Horses found in the Tyrolean Mountains. These House Shoes and Clogs come with a guarantee of dependability and comfort.
Haflinger House Shoes and Clogs come in leather or boiled wool uppers. And you can also choose to house shoes lined in lambskin for extra warmth.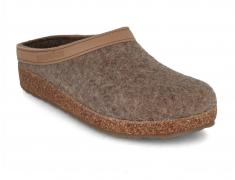 HAFLINGER® Best Clogs | Grizzly Torben, TurfGerman-Slippers
HAFLINGER Clog | Bio Lorenzo, BrownGerman-Slippers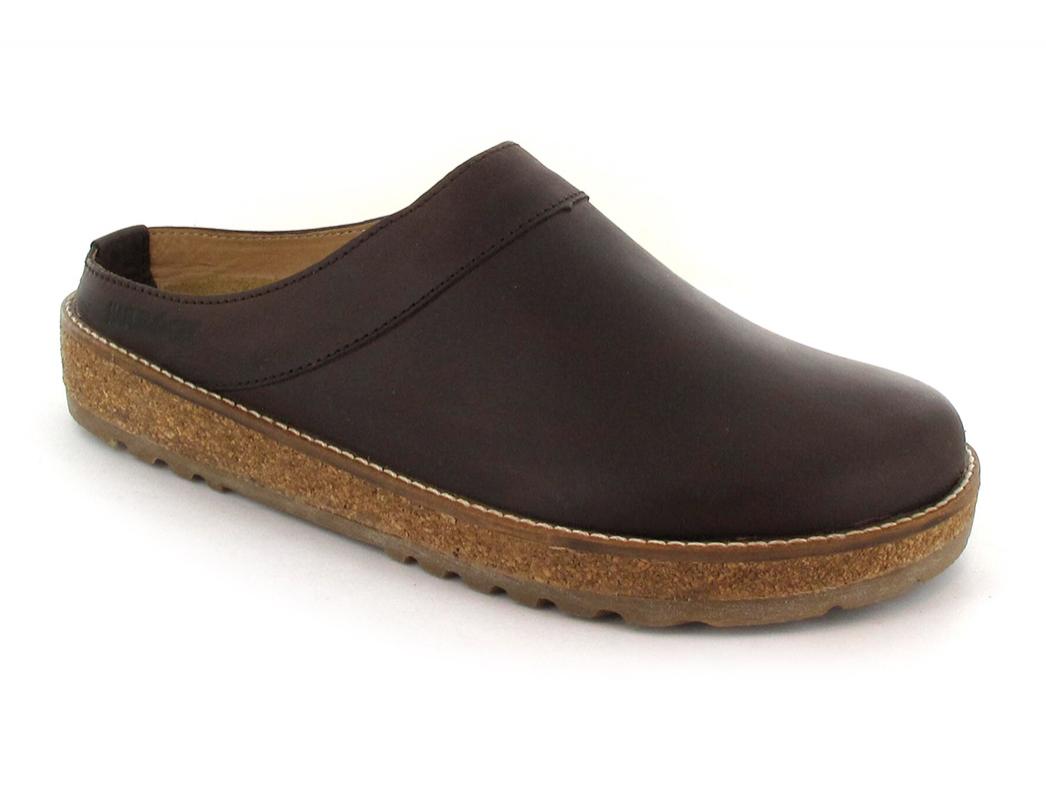 HAFLINGER Clog | Travel Classic, BrownGerman-Slippers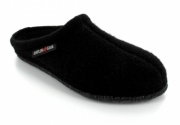 HAFLINGER® Boiled Wool Soft Sole Slipper | Alaska, BlackGerman-Slippers
The Anatomy of a German Slipper
The bottom of the slipper is rubber to keep you from slipping… and to keep your feet and socks dry if you should step into something wet.

I peeled the inside edge back a bit so you can see that the slipper has a molded foot bed under the boiled wool. This foot bed adds comfort to the slipper.. even if you are just wearing them to sluff around the house.
German Slippers for Men
The difference between House Shoes and Slippers? Intention. House shoes are designed to still get work done, while slippers mean the work IS done. Slippers are designed for comfort and warmth at the end of a day. That doesn't mean that German Slippers are flimsy or in any way inferior! They still have a decent foot bed, and  have a rubber or latex coated sole (to prevent slipping). The insoles of most ofthe slippers can be removed for cleaning!
Choose Slippers that just slide on… or slippers that wrap around the heel (so they don't slide off when he leans back in the recliner!). You can even get German Slippers in a Moccasin style, guaranteed to keep your feet warm on the coldest tile floors!
Woolfit Slippers! The Newest line of Slippers from German Slippers
These hand made, felted wool slippers have a removable insole (to help keep them clean and fresh). These amazingly comfortable slippers come in 5 colors!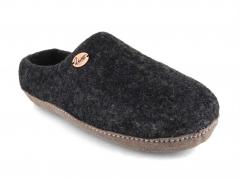 WoolFit® Felt Slippers | Footprint, charcoalGerman-Slippers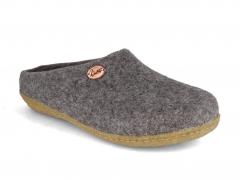 WoolFit® 'Classic' handfelted Slippers with Rubber Sole, light grayGerman-Slippers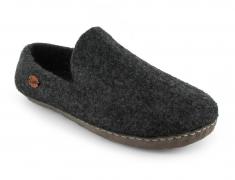 WoolFit® felt Moccasins for Men with wide Feet, graphiteGerman-Slippers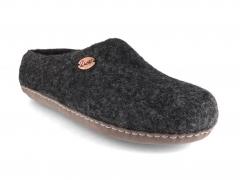 WoolFit® handfelted Slippers with Arch Support Insoles | Vario, graphiteGerman-Slippers
German Slippers Long Lasting Quality
German Slippers sells high quality products. Yes, they cost a little more than drug store slippers, but they will last for years! Not satisfied? German Slippers offers an easy return program. It's guaranteed satisfaction… and incredible comfort for your feet!
Didn't find what you were looking for? Check Sportsly.net for more styles.