Haflinger House Shoes- German Hausschuhe to Keep Your Feet Warm
For Christmas a few years ago I was delighted to receive a new pair of real Haflinger Hausschuhe (Haflinger House Shoes) from my mother (how do you know you are German? You get excited about a new pair of "good" Hausschuhe at Christmas). I hate cold feet…. And even more than that, I hate cold WET feet, I also hate bringing outside dirt into my home. Like most Germans, I keep a pair of Hausschuhe (house shoes) inside the door, so I can slip them on immediately when I get home.
Now, Hausschuhe aren't soft fuzzy slippers (although they could be), a real Haflinger Boiled wool shoes provides your feet with warmth and support (healthy feet are important!). And I really love having House Shoes with a rubber sole, this way my feet don't get wet if I step in a spill (from a child's bath), or when mop the floor. You see, these shoes are made for work.
Haflinger House Shoes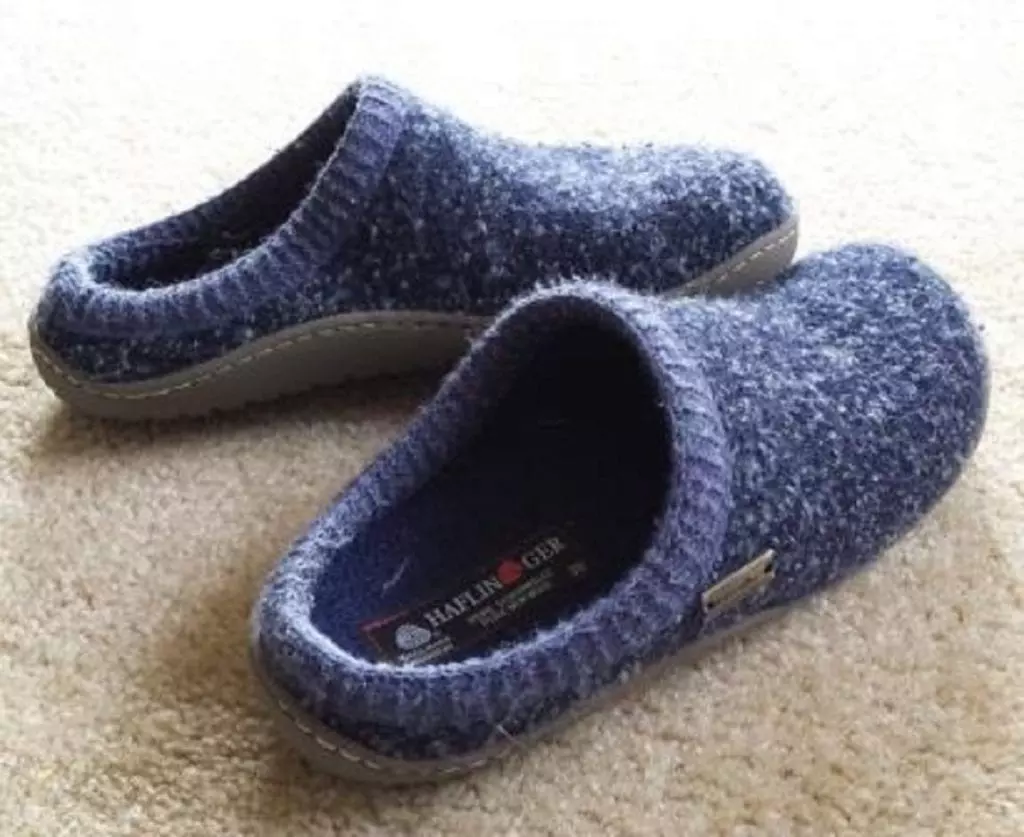 The Haflinger Company was established 50 years ago in Germany as a Boiled Wool Manufacturer. Boiled wool is just that… wool that has been boiled. Have you ever washed a wool sweater in hot water? It shrinks, and the fibers pull together to make a thick warm cloth. The company expanded to clogs and slippers that became known for their workmanship. For years, anyone in the US who wanted a pair of these quality shoes would have to bring them over themselves (or ask a traveling relative to pack along an extra pair).
Then in 1991, the company under Gerda Holm, began exporting Haflinger boiled wool shoes to America and Canada. Sales boomed… and now we have practical shoes (and warm feet) here in the US.
The clogs, slippers and Hausschuhs from Haflinger aren't cheap, but you get what you pay for; high quality that lasts for years. There are shoes for Men, Women and Children… of all types and styles, with different tops and bottoms. Some are practical, others are as cute as can be! I'm certain you will find the right Hausschuh for you… I know I did.
German Slippers
Cork Bottom Haflinger Clogs
These have a cork foot bed to support the feet, and a rubber sole for traction. I love having a "foot bed" to support my arches, especially since I do spend a lot of time on my feet. These are molded nicely, and fit very well, and since it is smooth cork, the Haflinger House Shoes are comfortable even when it's warm. As for the sole, I found out the hard way that mopping a floor in a shoe without a rubber sole can lead to accidents! Walking on carpet, linoleum, and even tile is easier when you don't have to worry about a slip-and-fall accident.
AFLINGER Clog | Grizzly Franzl, RubyGerman-Slippers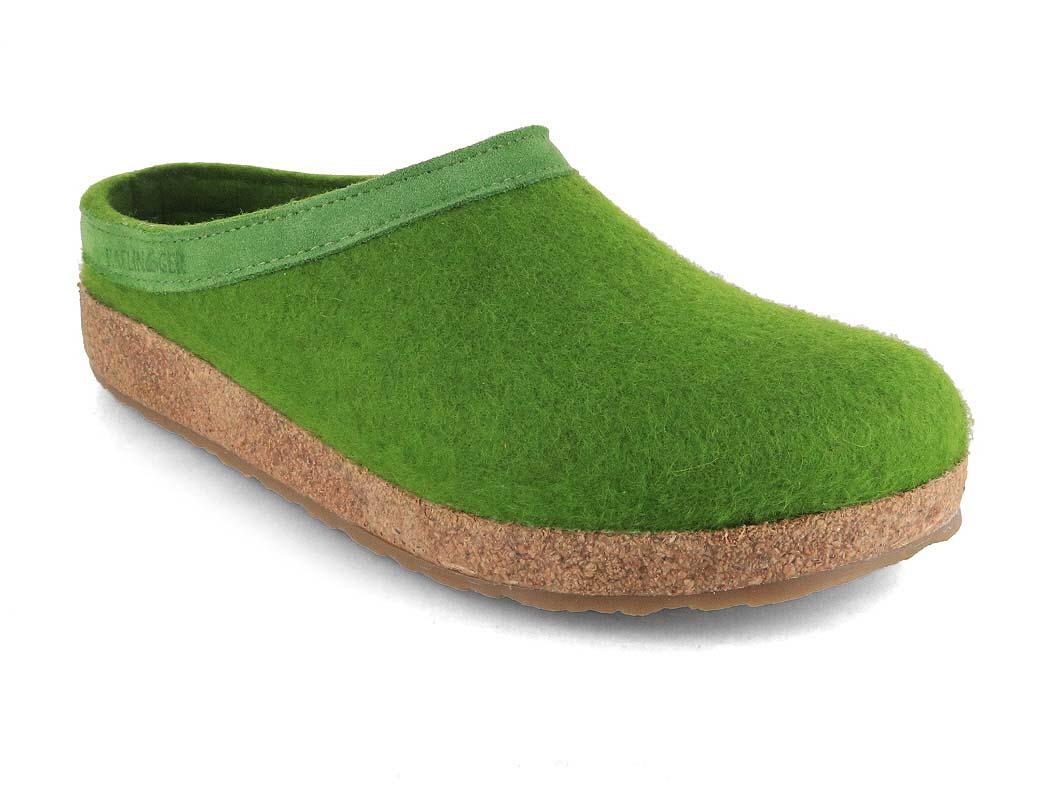 HAFLINGER Clog | Grizzly Torben, Grass-GreenGerman-Slippers
HAFLINGER Clog | Grizzly Kanon, MulberryGerman-Slippers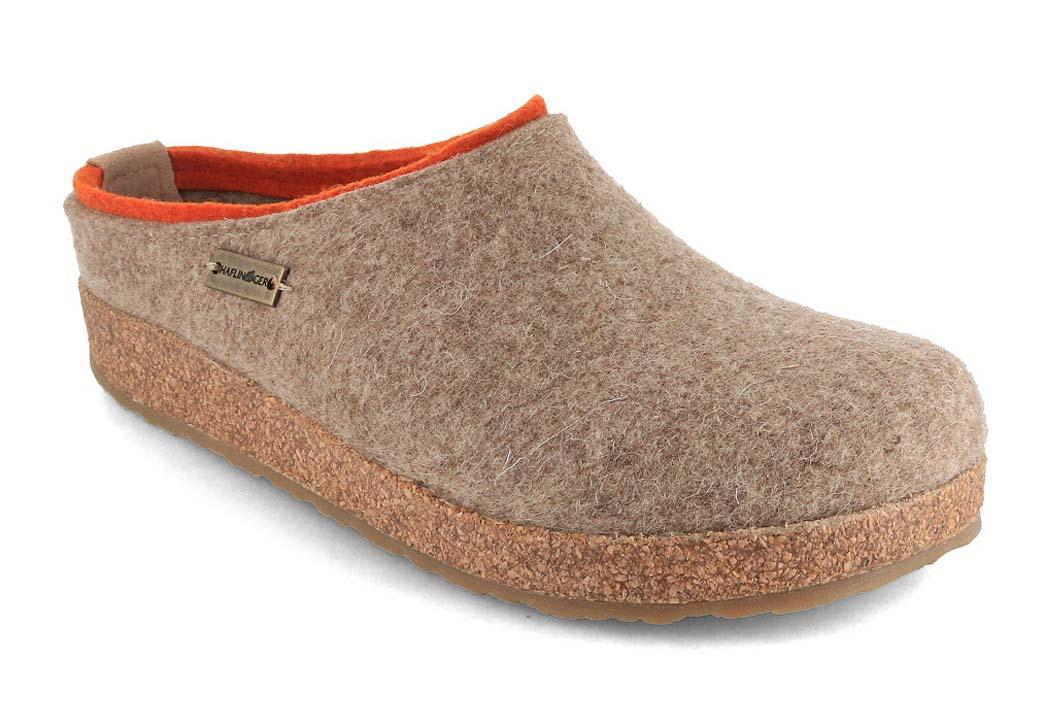 HAFLINGER Clog | Grizzly Kris, TurfGerman-Slippers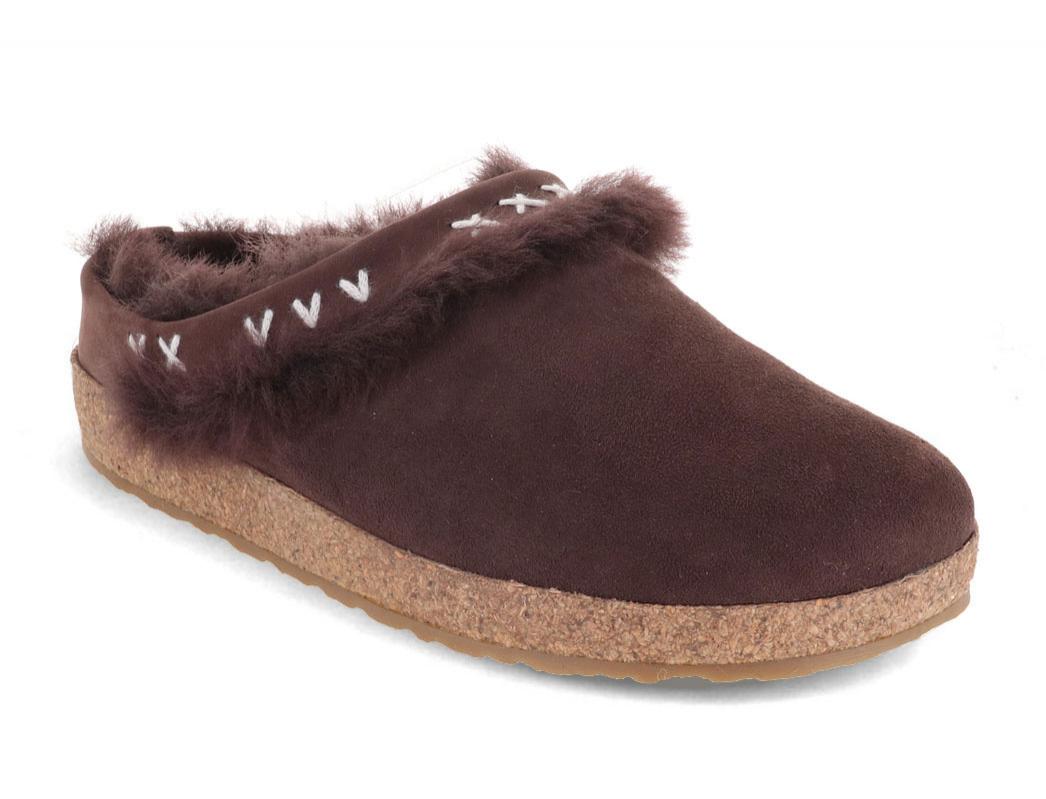 HAFLINGER Sheepskin Slippers with Arch Support | Shetland, BrownGerman-Slippers
Haflinger Slipper Clogs
The foot bed is covered in boiled wool for warmth. I really dislike cold feet, and the layer of wool over the rubber foot bed keeps my toes nice and warm. The foot bed is still molded for support… it's just not as thick as the cork. The soles are still covered in rubber, so you get the stability, and security, of knowing that you won't slip, and your socks won't get wet if you step in water.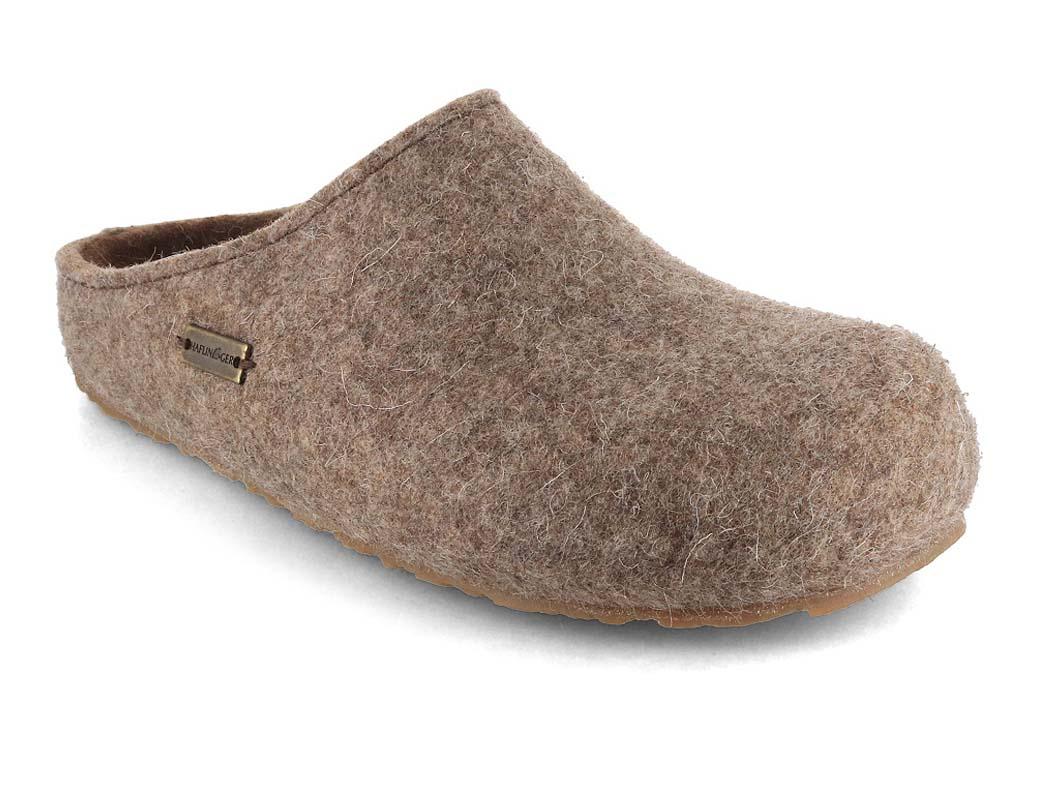 HAFLINGER® Removable Footbed | Grizzly Michel, TurfGerman-Slippers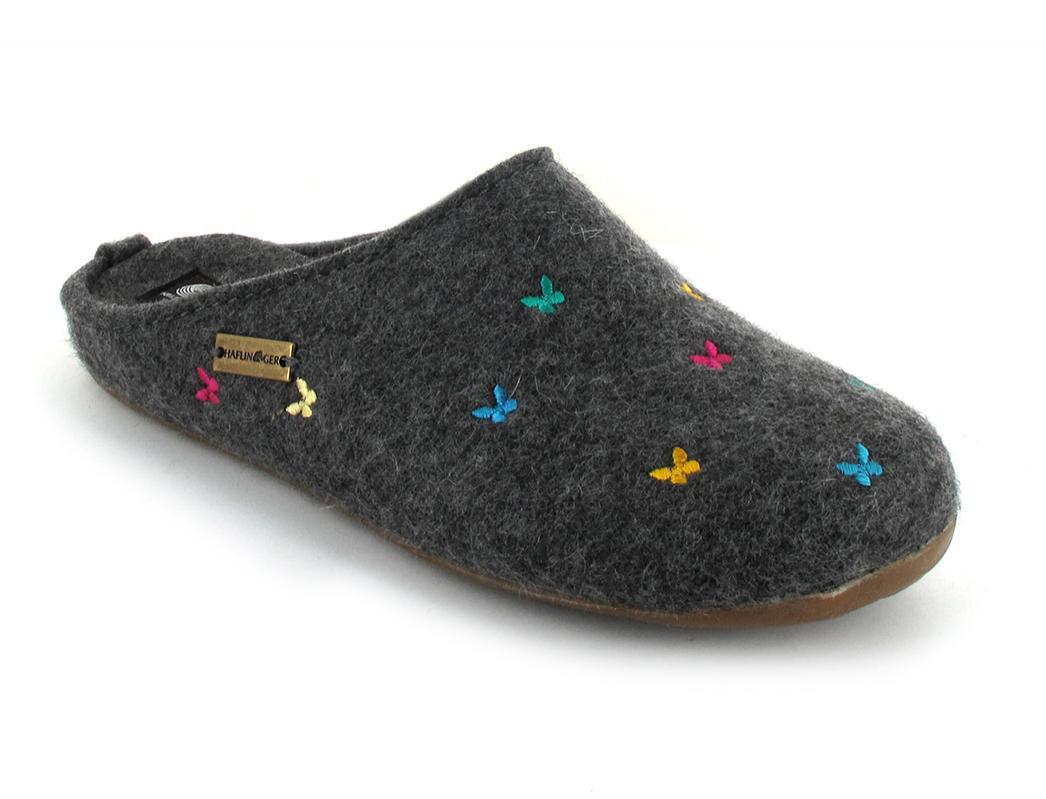 HAFLINGER Slipper | Everest Farfalline, AnthraciteGerman-Slippers
HAFLINGER® Green Slippers | Everest Fundus, Grass-GreenGerman-Slippers
HAFLINGER Slipper | Everest Focus, RubyGerman-Slippers
Haflinger Women's Slippers have a Soft Bottom
Haflinger Slippers are different from Haflinger house shoes because they have a soft bottom. It makes them perfect for relaxing at the end of a busy day. Generally, I would slide these on after I have my pajamas on and I'm watching TV or reading. (And I'm not about to mop floors or do laundry while wearing them!)
There are so many cute patterns for the Halflinger Slippers! Picking the right one might be tough…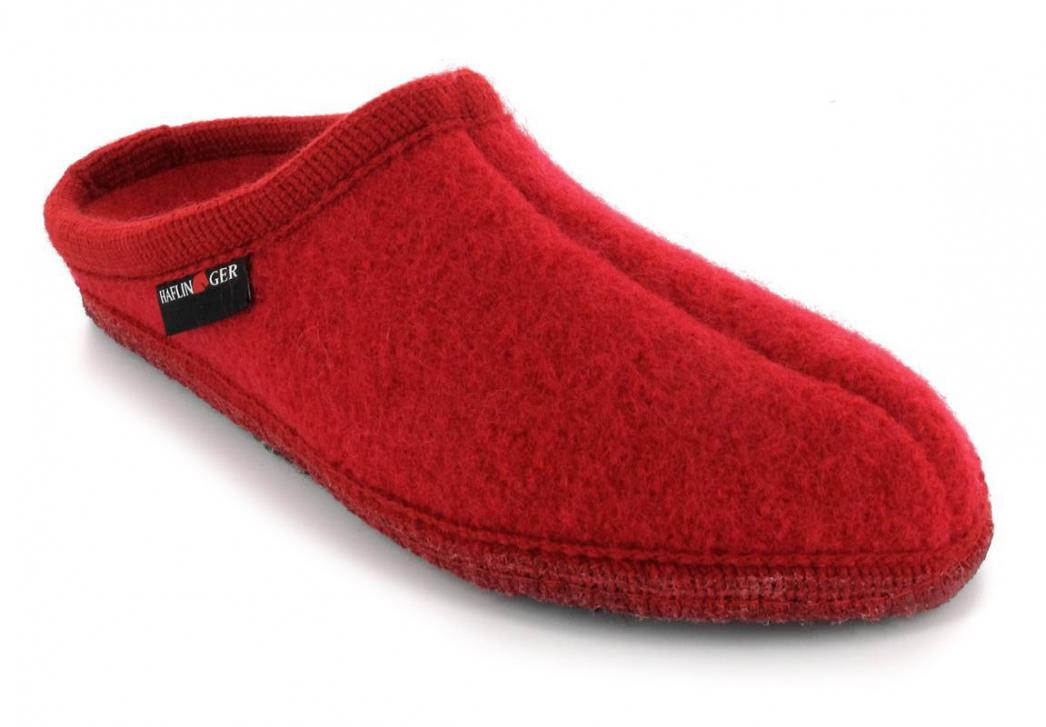 AFLINGER® Alaska Classic Slipper | Alaska, BrickredGerman-Slippers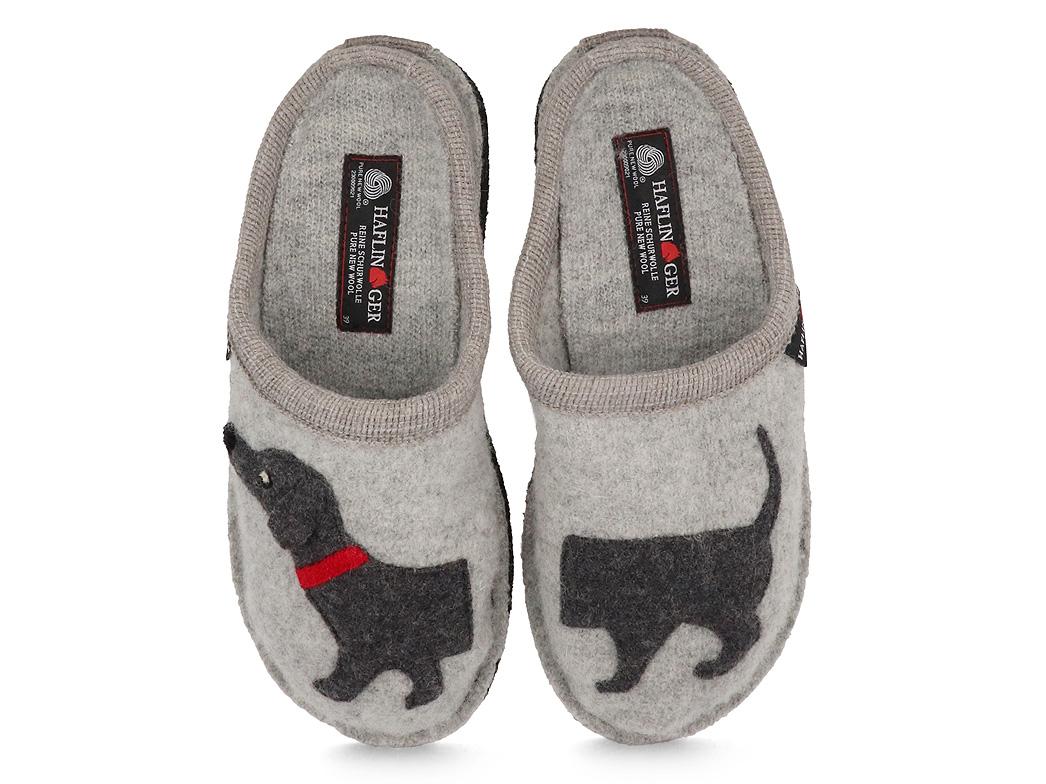 HAFLINGER® Dog Slippers | Flair Dachshund, Stone-GrayGerman-Slippers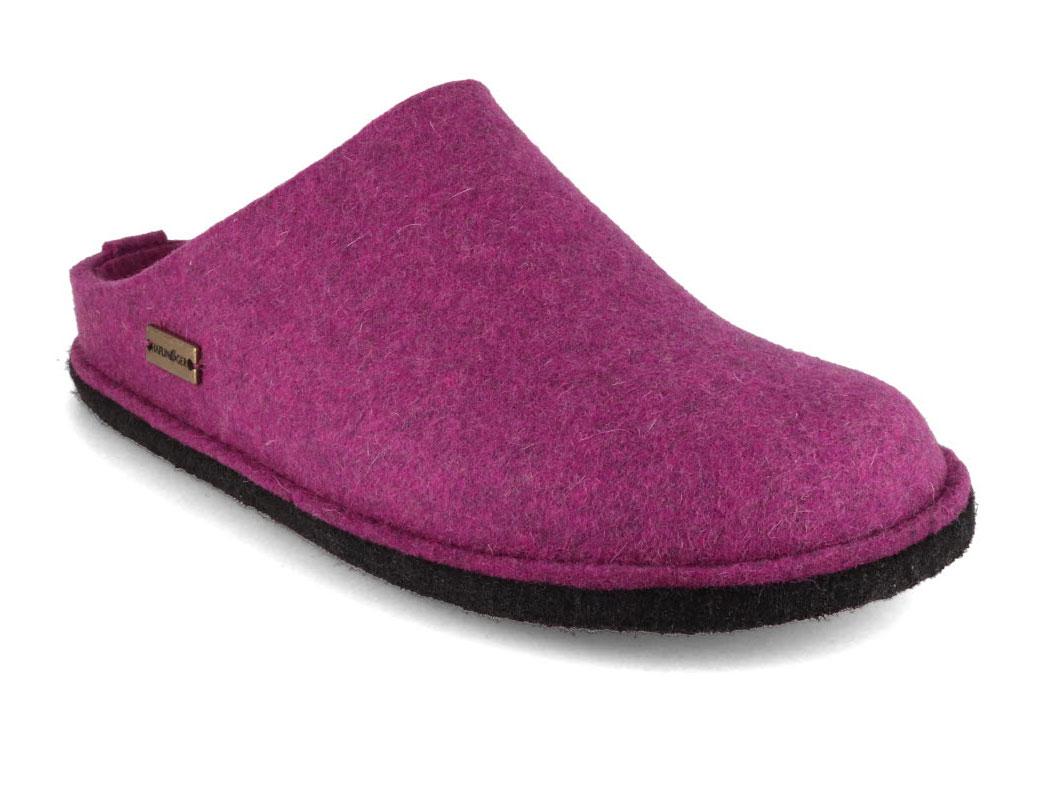 HAFLINGER Slipper | Flair Soft, MulberryGerman-Slippers
HAFLINGER® Cute Owl Slippers | Flair Olivia, stone-grayGerman-Slippers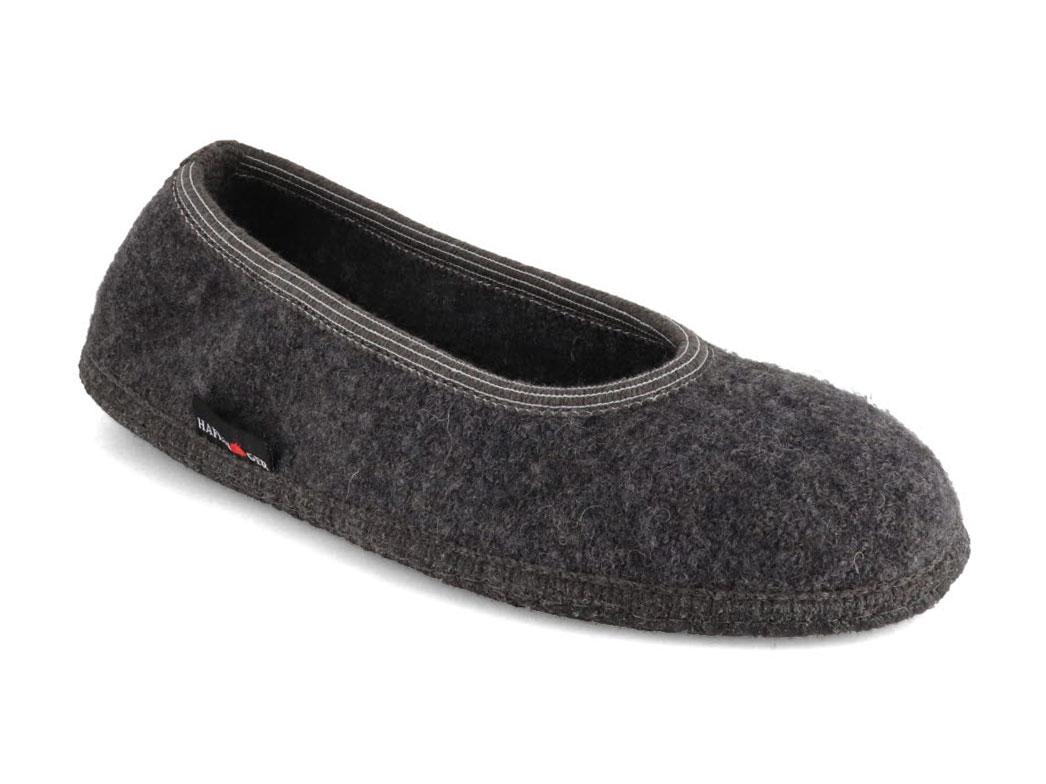 HAFLINGER Ballerina Slippers | Marina, AnthraciteGerman-Slippers
Men's Haflinger Shoes
While Haflinger House Shoes and Haflinger Slippers tend to be unisex, some styles do look more "masculine" than  others. These clogs, slippers and shoes are made to be tough enough to hold up to whatever men can throw at them. The rubber sole means that they can be worn outside too… if he uses them to go get the paper.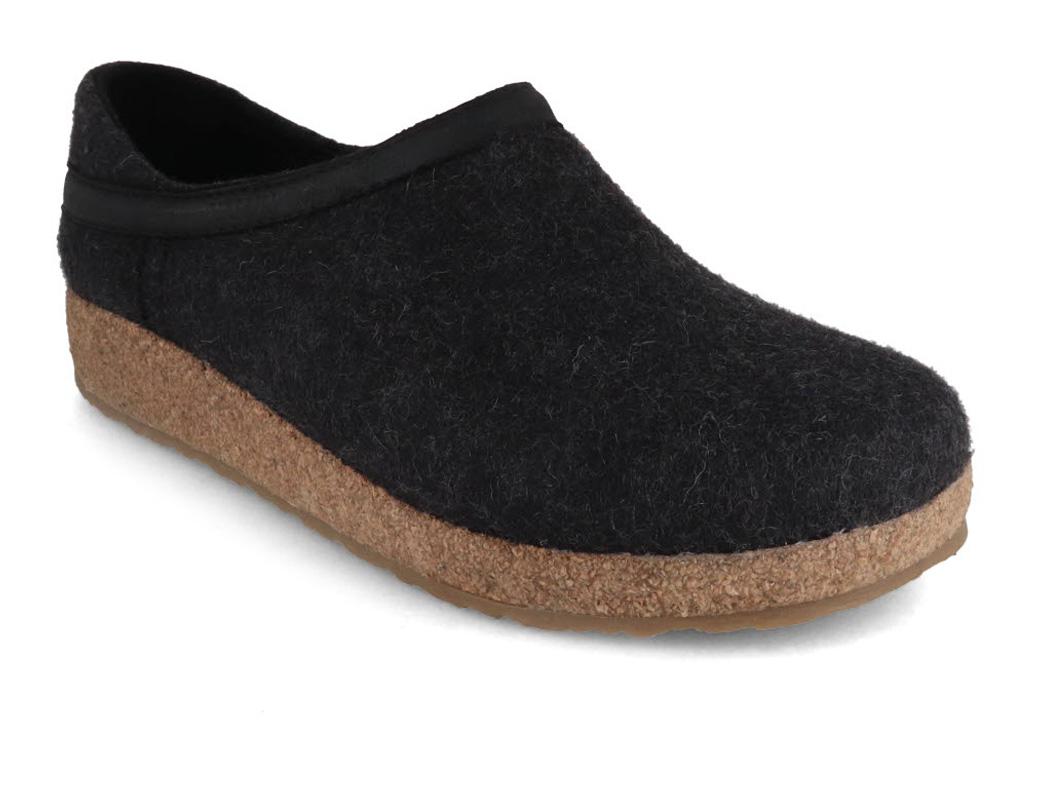 HAFLINGER Clog | Grizzly Buffalo, GraphiteGerman-Slippers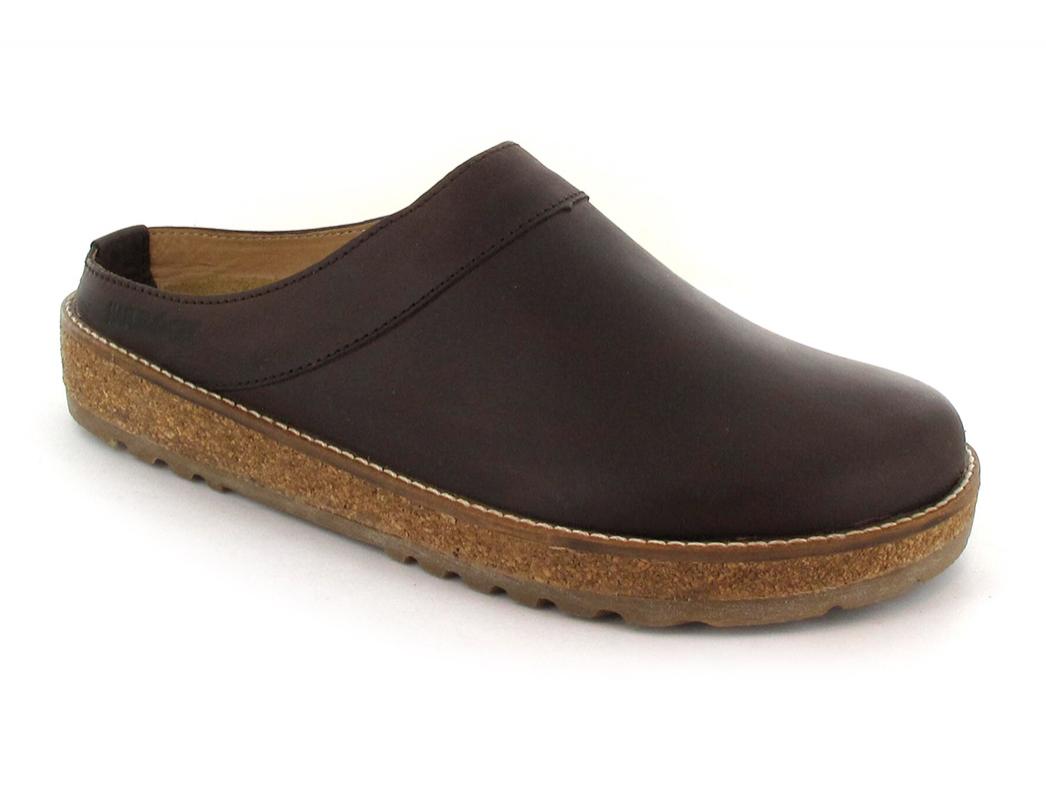 HAFLINGER Clog | Travel Classic, BrownGerman-Slippers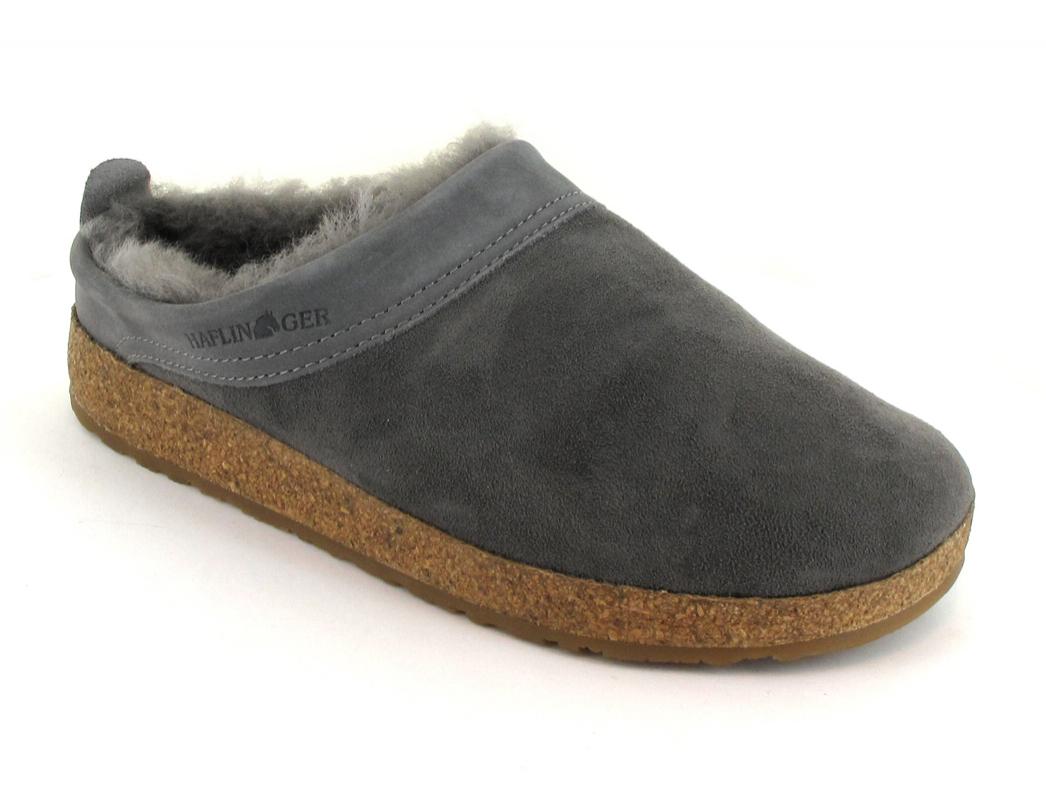 HAFLINGER Sheepskin Slippers with Arch Support | Snowbird, anthraciteGerman-Slippers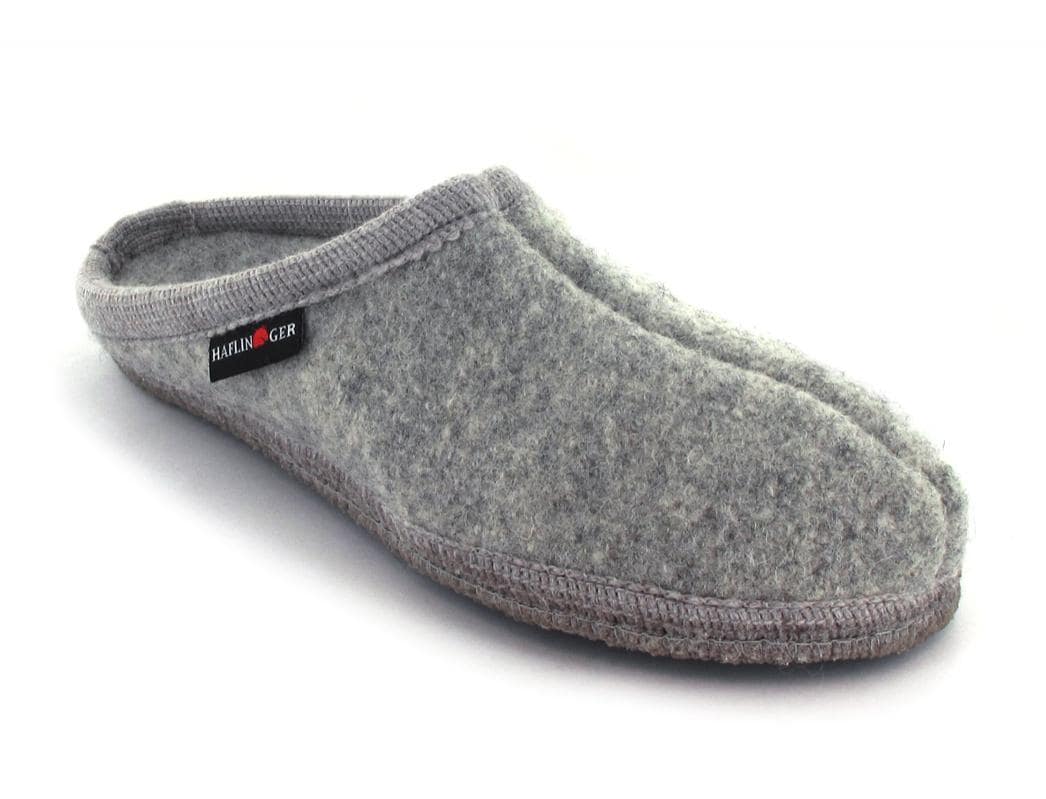 HAFLINGER Slipper | Alaska, Stone GrayGerman-Slippers
Haflinger for Children
These warm and cozy Haflinger slippers will keep your little one's feet toasty all winter long.
I grew up in a household where my mother convinced me that I would catch pneumonia if I let my feet get cold… and I passed that paranoia down to my kids. To this day, I can't stand to see my little ones barefoot in the winter! Click For more Children's Slippers and House Shoes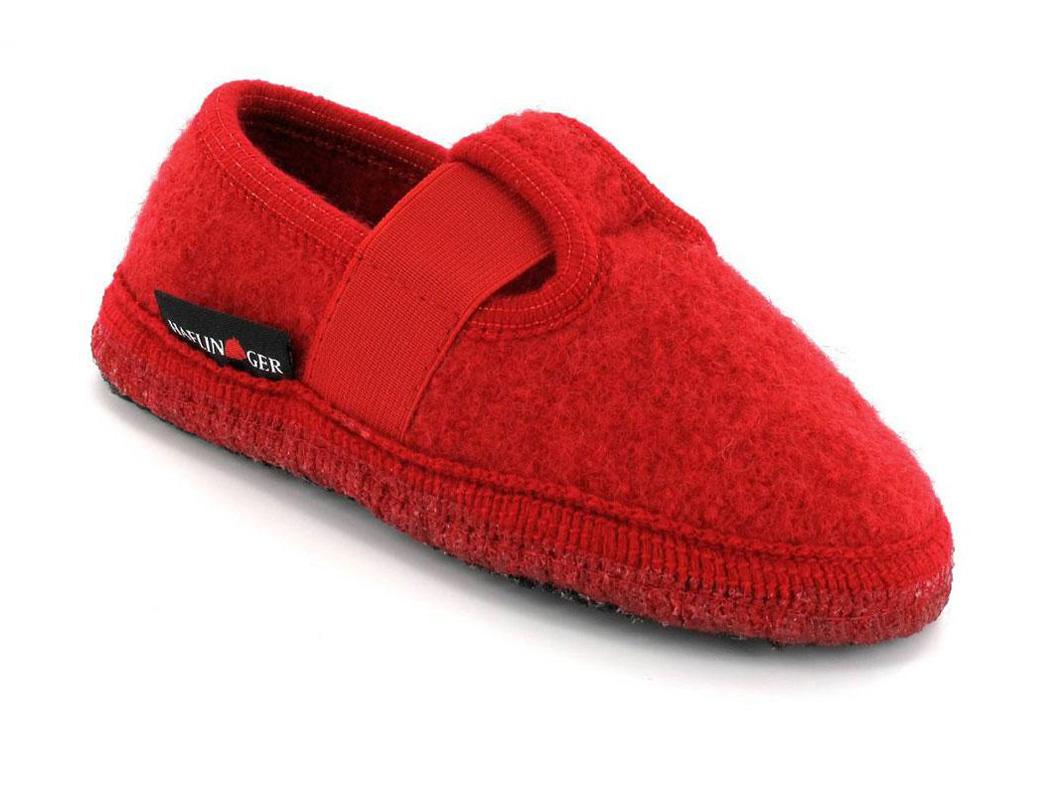 HAFLINGER® Girls Slippers Joschi, RubyGerman-Slippers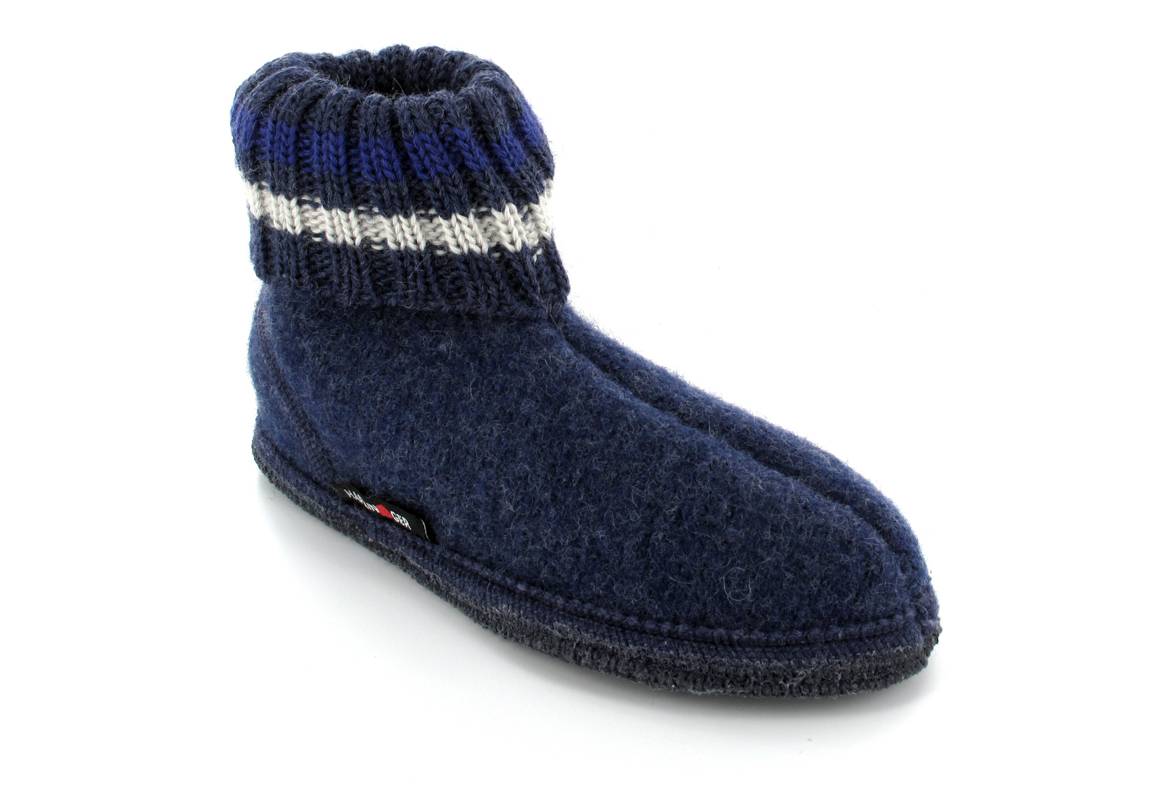 HAFLINGER® Boiled Wool Slipper Boots | Paul, DenimGerman-Slippers
HAFLINGER Slipper | Bello, GlacierGerman-Slippers
HAFLINGER Kids Slippers | Wild Child, Stone GrayGerman-Slippers
HAFLINGER® For Girls | Everest Fleur, BrickredGerman-Slippers
HAFLINGER® Kid Slipper | Max, BlueGerman-Slippers