More Christmas Tablecloths than Tables Mehr Tischdeckchen als Tische
November is when I start cleaning the things I will need for the holidays. Glassware gets a polish, the "good dishes" get a wash, and the tablecloths all get checked for a touch-up iron. So, yesterday I went to the drawer were I keep the smaller Weihnachts Tisch Deckchen (Christmas table cloths) and I realized something… over the past few years, I have managed to collect more tablecloths than I have Tables!
The thing is, I can't give any of them up, they all of them come with a memory!
I remember where they all come from. My favorites are hand embroidered by family… my Oma, my Aunt or my Mother….
This tablecloth came from my mother's mother… that's her monogram. It's nice, I grew up seeing it on so many linens, and I'm happy to have it now.
Others were gifts for special occasions, and are too special to give up. Isn't it funny how much memory can be caught up in a piece of fabric?
And I love the new modern patterns that came out in recent years… so I may have picked up a few along the way…
So, what do I do?
I double check them all for spot or hidden stains. I take special care to iron each one. (My mother has a professional iron, so her tablecloths always look super smooth! I have a standard iron, and just can't seem to get the cloths as crisp… even when I spray with water and starch… wishing we had a Heismangel near by).
And I plan to use and enjoy each and every one in turn…. under the Advent Wreath, under candles, as a topper for the plain white Tablecloth at dinner.
Start a German Christmas Tablecloth of Your Own
Vintage German Christmas Table Toppers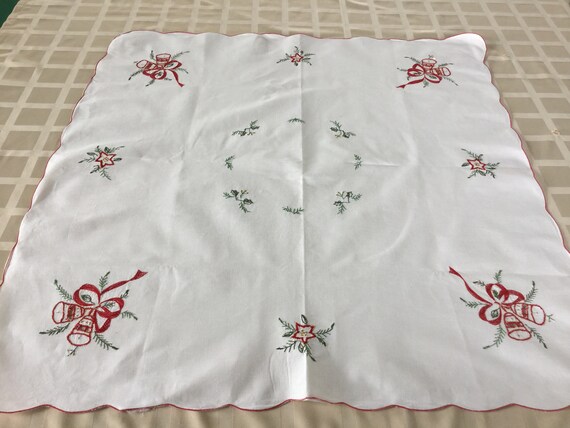 image 0 image 1 image 2 image 3 image 4 image 5 image 6 Vintage Embroidered Tablecloth Christmas Doily Red Green Gold Machine Embroidery Advent Topper Germany Xmas Decor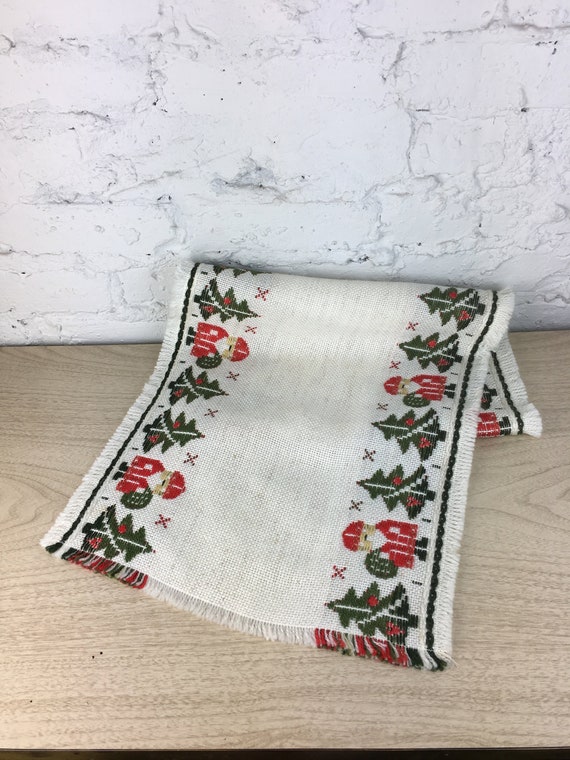 Vintage German Christmas Table Runner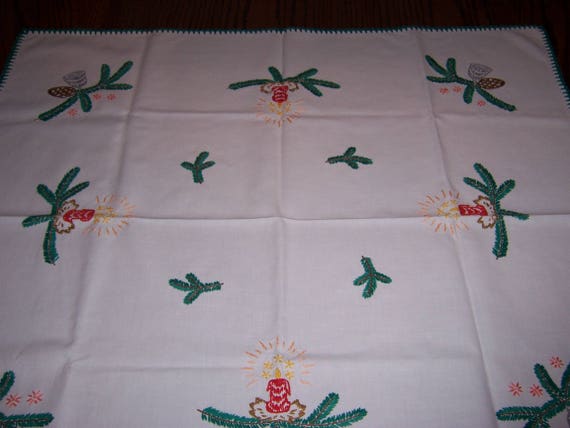 Vintage German Christmas Tablecloth, Hand Embroidered, Bells, Candles and Evergreen Branches, 31 x 27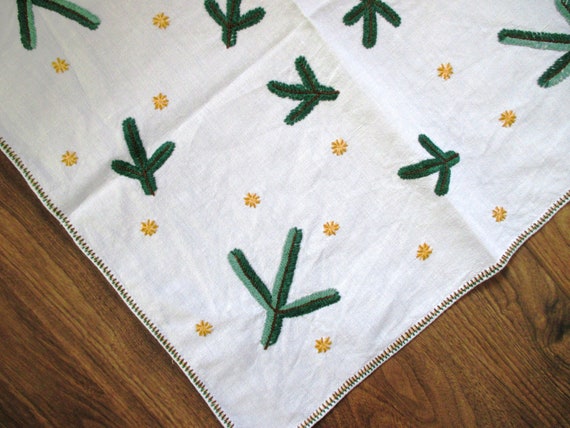 Embroidered Christmas Tablecloth Rustic Linen Evergreens Vintage Germany 21″ 22″ Handmade Xmas Table Cover Gifts Holiday Home Decor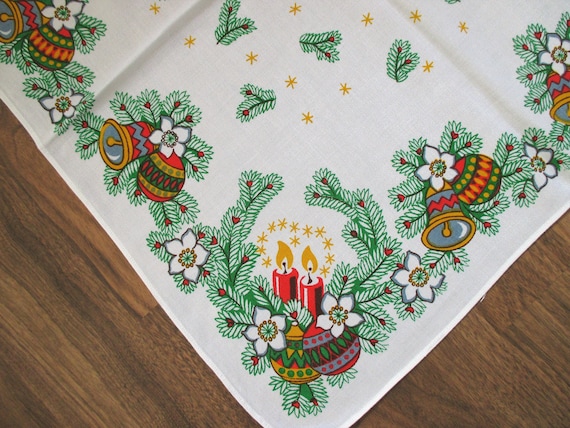 Bell & Ornaments Christmas Tablecloth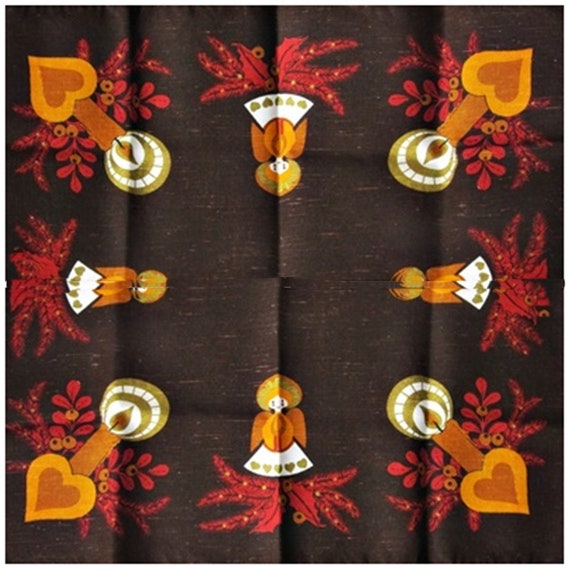 German Christmas Folk Art Tabletopper/ 30″ Tablecloth from Germany/ Candles and Angels

Order from Germany
matches21 Weihnachtliche Tischläufer/Mitteldecke Sternen-Zauber hellgrau mit Druck & Stick weiß & grau 35×50 cm

Weihnachten Mitteldecke Tischläufer Tischdeckchen Rentiere Leinen-Optik Natur – Größe wählbar (ca. 35×70 cm)

Tischläufer Tischdecke Mitteldecke Tischband Weihnachtsdecke Weihnachten gestickt Kerzen Glocken Creme Gold (30 rund)

KAMACA Stickpackung On The Road Kreuzstich Steppstich vorgezeichnet Baumwolle und Leinen Stickset mit Stickvorlage Weihnachten (Tischläufer 35×95 cm)

New Christmas Table Toppers
Funke Holiday Holly Linen Square Tablecloth Made in Germany

Funke Christmas Candle Linen Tablecloth, Germany

Funke Christmas Golden Bells Tablecloth 87 Germany

Funke Christmas Winter Linen Tablecloth 40 Germany

Stitch Your Own Christmas Tablecloth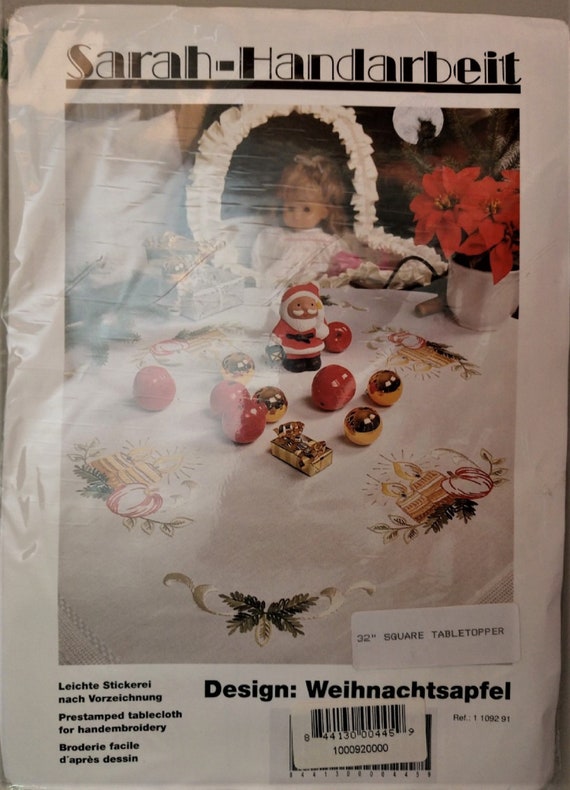 Vintage Christmas Apple Table Topper German Embroidery Kit by Sarah Handarbeit – 32″ Square – Design is Weihnachtsapfel

&