Where to Buy Great Looking, High Quality German Sandals for Women
While I was growing up, my mother and my Oma always stressed the importance of having "good shoes". You need a foot bed that gives you support! Then summer comes rolling around, and you want to wear sandals or slides, but how to keep giving your feet the support and comfort they need? Where can you find quality German Sandals for Women?? EASY… German-Slippers.com has a fabulous selection of German Sandals, slides and even "flip flop" type shoes that not only feel good, they look great! These aren't the square practical shoes mom made me wear, (and they aren't the granola hippie sandals that they used to be). German Sandals come in fashionable styles that you will love!
I've been working with the German-Slippers company for a while now. Their Haus Shoe selection is first rate with slippers and clogs that come in a variety of styles for men, women and children. (Read more about that here Warm Feet with German Hausschuhe) So I was delighted to learn that they also sell great summertime shoes! Shoes that even my teen daughter is happy to wear!
Best of all, you can use my special Discount Coupon Code HAPPYSHOPPING20 for 20% Off
"This post contains affiliate links, at no additional cost to you I am compensated if you purchase after clicking on the links."

German Sandals for Women
I live in California, where the weather is warm much of the time. You really don't want to wear heavy leather clogs when it's hot! You want sandals, but plastic sandals are flimsy and horrible for your feet. Worst of all, most sandals on the market have a flat foot bed. By the end of the day, my toes are sore, and my back is hurting! Wearing the German-made slides and sandals from German-Slippers means I can spend the day on my feet without hurting! The cork foot bed is molded to support your foot's arch. And since they are all leather, your feet and toes can breathe (what? Your Oma didn't teach you that feet need leather shoes to breathe?)
I'm lucky to have a few pairs of German Sandals…
The simple Gina slide from Haflinger is one of my favorite pairs of shoes. Mine are taupe (goes with everything). There is one leather strap that's not too wide, so my toes are free. The strap  can be tightened with a buckle for a perfect fit (it's tricky for me to find shoes that fit, since I have a wider foot). These shoes don't go flying off when I walk but stay in place comfortably.  The rubber sole means no slipping! (Remind me to tell you about the time when I wore smooth soled sandals and landed on my backside when I stepped on a painted line). I wear them anywhere I would wear a pair of flip flops, but they look "nicer". My Gina Slide sandals live right by the door, so I'm quick into them when headed out.
Besides Green they come in Black, Multicolor, Pink Taupe and MORE
HAFLINGER Sandal | Bio Gina, GreenGerman-Slippers
Scholl Sandals
The newest German Sandals on the site come from Scholl. Scholl designs shoes that are not only good for your feet, they are really cute! (These aren't your Oma's shoes!!). There are several styles to choose from, and they come in different colors. I like the flats… but there's something here for anyone who loves a wedge (they look "dressy" enough, and they are still comfortable!! Check them out here…
SCHOLL Sandal | Bimini, NoirGerman-Slippers
SCHOLL Sandal | Tistois, Rose ClairGerman-Slippers
SCHOLL Sandal | Elon, Marron ClairGerman-Slippers
SCHOLL Sandal | Gertonic, Marron FonceGerman-Slippers
Haflinger Sandals
My newest pair is the Haflinger Bio Jack… these look more like a traditional sandal. Perfect to wear with dresses or skirts, and they look great with pants. These sandals are (to my eyes… and to the lady who gushed over them at the grocery store) quite stylish, but even better, they make my feet feel great. Added bonus! I get loads of compliments whenever I wear them! I like the lighter color, but they also come in a blue and brown. (Hmmmm… maybe I need a second pair). Like the Bio Gina, these sandals have an anatomically correct cork foot bed that is covered in leather for breath-ability (my feet love breathing!) and the upper is all leather.
HAFLINGER Sandal | Bio Jack, BordeauxGerman-Slippers
HAFLINGER Sandal | Bio Jack, NavyGerman-Slippers
My youngest, who always lives in flip-flops all summer long,  recently started wearing the  Haflinger Sandal Bio Conny They have that "between the toe" feature that she loves, but they are real leather (so breathable!) She rocks them with with Jeans or Shorts!
Haflinger Sandal Bio ConnyGerman-Slippers
Birkenstock Sandals
When my oldest started college, she was delighted to discover that Birkenstocks are IN (it's practically a requirement for enrollment). Just check out any college campus. And why not? they are easy to wear, support your feet, and look terrific. These aren't just granola shoes… they are FASHION. Now, she is no stranger to German sandals … she's been wearing them her whole life. But thanks to German Slippers she can have the comfort and practicality of a German Sandal for women, but also a great look that sets her apart from the other students, while still letting her fit in. (They even have VEGAN sandals!! Perfect for the person who doesn't care for meat or leather, but who still wants to look good)
BIRKENSTOCK® Sandal | Mayari, MochaGerman-Slippers
BIRKENSTOCK® Sandals | Arizona, graceful orchidGerman-Slippers
Sandal | Florida Fresh Vegan, Brushed RoseGerman-Slippers
BIRKENSTOCK® Sandal | Arizona, BlueGerman-Slippers
BIRKENSTOCK® Thong Sandals | Gizeh, patent white & blackGerman-Slippers
For a bigger selection of Birkenstocks–> Birkenstock Sandals
Sandals with a Heel
My mom likes to have a little Absatz/Heel/Lift to her sandals. Luckily, German Slippers has her covered with these comfortable and cute Sandals with a heel. Madeby Hickersberger, these mule sandals have high quality leather uppers, and a comfortable footbed containing herbal essential oils to soothe your feet every time you wear them!
HICKERSBERGER Sandal | Mosaiko, RedGerman-Slippers
HICKERSBERGER Sandal | Punktino, WhiteGerman-Slippers
HICKERSBERGER Sandal | Milano Hallux, Wine RedGerman-Slippers
HICKERSBERGER Sandal | Herbal Fit Gel, d.blauGerman-Slippers
Check the selection of German Sandals for Women from German-Slippers.com.
Here are just a few… there are many more German Sandals women LOVE (and a lot for men too!)
Yes, the prices of the shoes are a little higher than you would spend at the local discount shoe place… but you are paying for quality. These shoes will LAST, and not need replacing after just a few months of wear. Plus… you get 20% off and Free shipping!  (and don't forget to check the sale page!)
Please use my special coupon code HappyShopping20 for 20% off!
SCHOLL Sandal | Bimini, Rose

BIRKENSTOCK® Leather Sandals | Arizona, Habana

HAFLINGER Sandals | Bio Gina, Multi-Yellow

HAFLINGER Sandal | Bio Mio, Bali

ASPORTUGUESAS Sandal | Candys Base, Black and coral

BIRKENSTOCK® Thong Sandals | Gizeh, patent white & black

HAFLINGER Leather Sandal | Bio Rio, BrownGerman-Slippers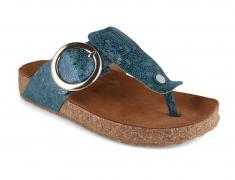 HAFLINGER Leather Sandal | Round Buckle Corinna, BlueGerman-Slippers
HAFLINGER Sandal | Bio Peter, BrownGerman-Slippers
HICKERSBERGER Sandal | Mosaiko, RedGerman-Slippers
Don't let summer pass you by without getting a great pair of German Sandals!