Kinder Chocolate and Me- The perfect Chocolate for KIDS! (and sweet-toothed Adults)
Kinder Chocolate, CASE, 10x100g
There is some serious history between Kinder Chocolate and me. Kinder Schokolade came into the world the same year I did… 1967. You could say we grew up together, which must explain why I love it so much. This wonderful chocolate confection is almost too sweet… but… sometimes you just need that extra bit of sugar!
Kinder Chocolate & Me
My Opa used to send us Kinder Schokolade in his Christmas Packages… and we'd also receive a Schachtel (box ) for our birthday. I savored the special smooth chocolate, stretching them out to make the treats last longer. Sometimes I'd even lick or suck all of the chocolate off the filling…..
For those of you who have never tasted Kinder Schokolade, it's time to try them. Milk chocolate covers a sweet milky filling. Each bar or Riegel,  is just about the size of a finger, and is sectioned, so it can be broken up into small squares. Warning… they are really sweet!
&
&
Where is Kinder Chocolate Made?
Created by Ferrero, it is produced in Germany for the German Market. The idea was to create a candy of high quality that mothers would be happy to give their children; small sizes, quality ingredients, and a trusted name. Individually wrapped bars are the perfect size for a child!
Today there are many related products, Kinder Happy Hippo, Kinder Bueno, and the verboten in America, Kinder Eier! But there will always be a place in my heart for the original.
According to Ferrero, " —it's a simple gesture that sweetens daily life and creates happy moments together". And they are right… my life is sweeter for having had them, and now I share them with my children.
Wondering Where to Buy Kinder Chocolate?
Amazon has a decent selection of all things Kinder…
Ferrero Kinder Chocolate, 24 pieces

Kinder Mini Chocolate Pouch 108g

Kinder Choco-Bons Pouch – 104g

Kinder Maxi Bars – 6 x 20g

Kinder Chocolate Medium Bar (21g x 36)

Ferrero Kinder Chocolate Stick

Kinder Schokolade (Milk Chocolate Bar) 3-Pack

My New Favorite Kinder Product…. KINDER HIPPOS!
Crisp cookie, in the shape of an adorable hippo, covers a smooth hazelnut cream filling. YUM!
I could eat these all day….
Kinder
Kinder Happy Hippo – Hazelnut, CASE, 10x(20.7g x 5) 50 pcs
Fun Gift Ideas for Kinder Chocolate Lovers!
I love the necklace….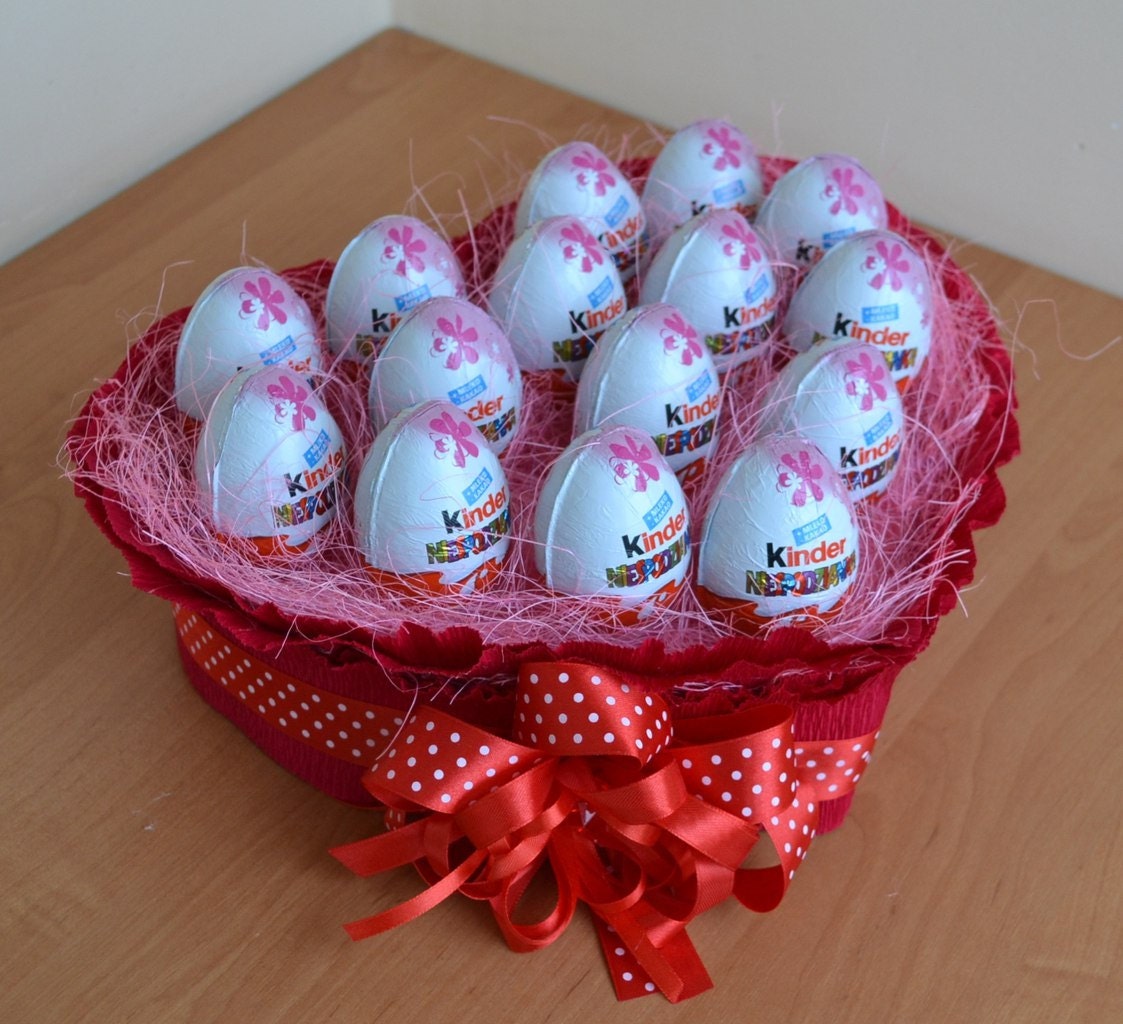 birthday kinder surprise candies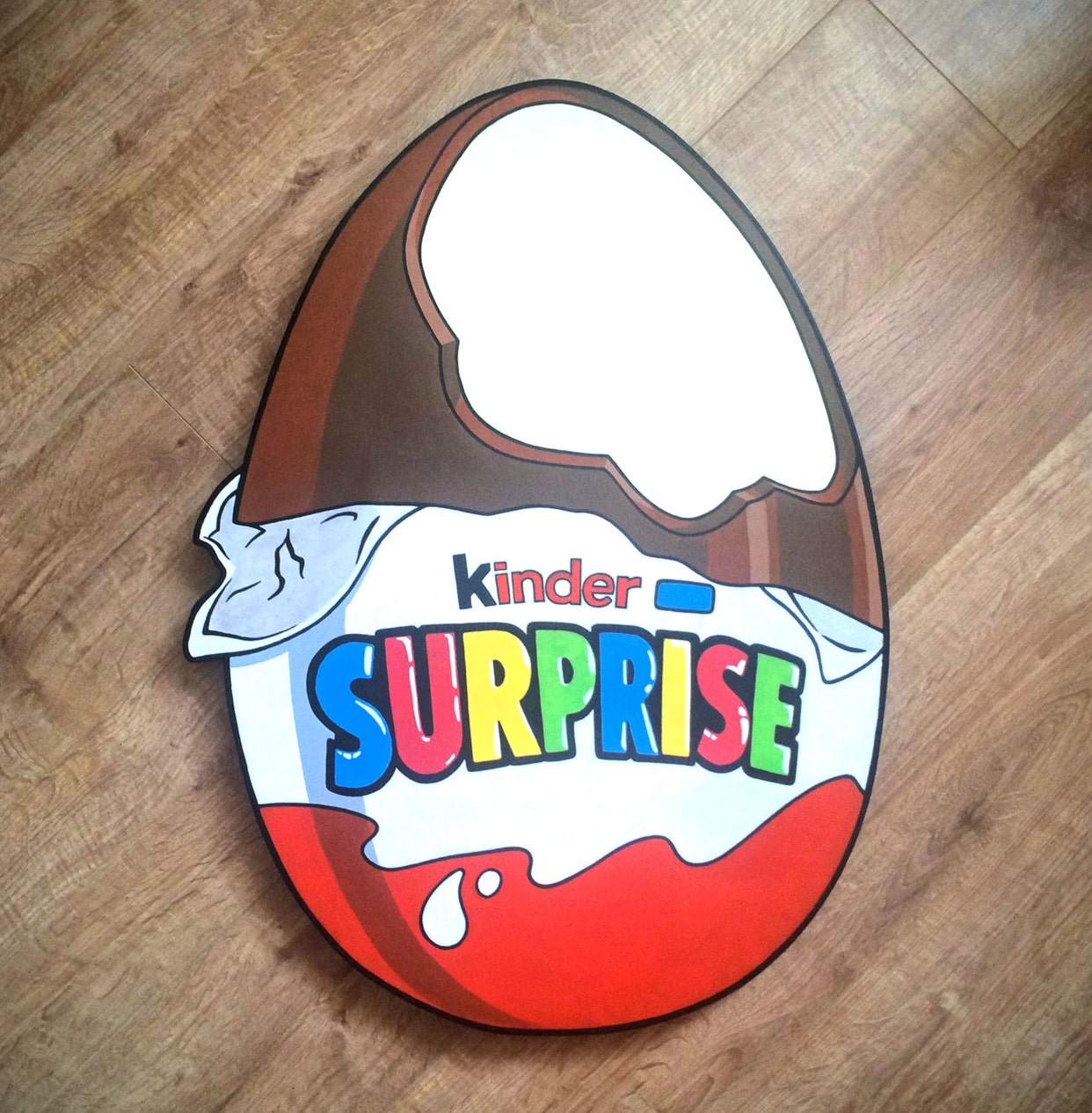 Giant Kinder Surprise wooden wall plaque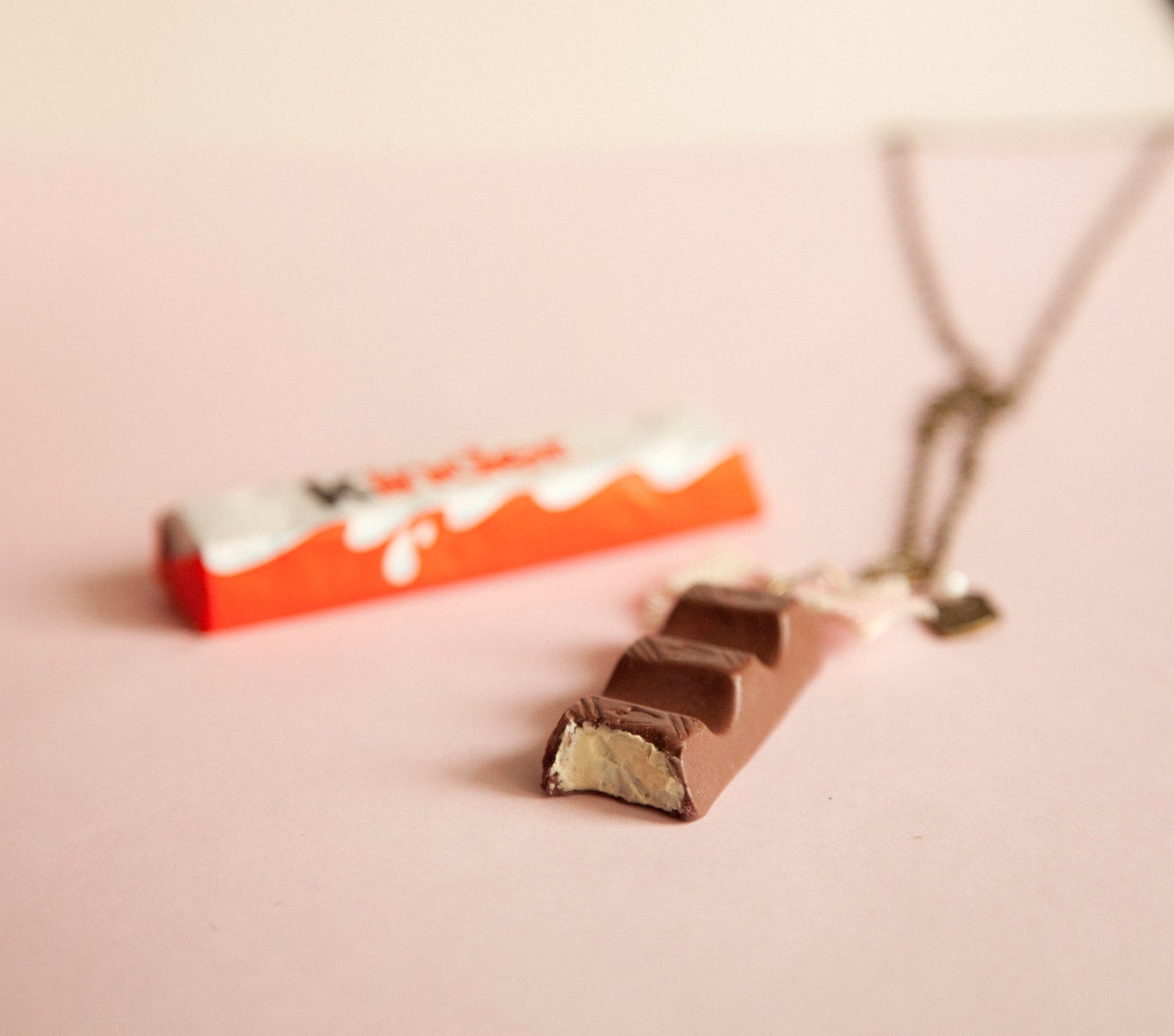 Kinder Chocolate Necklace

&
A Note about Kinder Eggs (Kinder Eier)
In 1938 the Food and Drug administration decreed that children's candy could not be sold with toys inside, for fear of choking. Today, the US Customs and Border Protection will confiscate your eggs.
"As Easter approaches, U.S. Customs and Border Protection (CBP) reminds international travelers not to bring any Kinder Surprise eggs into the U.S. Also known as Kinder Eggs, these chocolate treats may be cute and seasonal but they are too dangerous to children to be imported legally into the U.S. The problem is the small plastic toy inside the Kinder Egg. While sold in many countries, this product is banned from the U.S. because young children can choke on it."
That said… I have eaten them for years, and so have my kids, and no one has ever been hurt by them. The toys are en capsuled in a yellow inner egg that is pretty difficult for kids to get in to. The yellow plastic egg itself could be a problem for toddlers who always stick things in their mouths, but no more so than any other small toy.
Kinder has started promoting… Kinder Joy Eggs… which you eat with a spoon. It looks like Nutella with a crispy chocolate nugget in it. It does come with a toy. You can find them HERE-> Kinder Egg
&