Schwibbogen German Christmas Light Arch from the Erzgebirge
Like many German Christmas decorations, the Schwibbogen came from the Erzgebirge. Beginning in the Middle Ages, the Mettenschicht, became the traditional last work shift before Christmas in the Ore Mountains. The foreman ended work early by knocking on the walls (time to "knock off work"). Miners of the Erzgebirge would gather in one room and hang their pit lanterns along the arch of the pit opening, or in an arc on the wall deeper in the mine. The foreman then lead a special Christmas Service, and simple communal meal was served. The Miners may not have had soaring cathedrals, but this extra light in the darkness underground was a beautiful substitute for workers on this holy night. The tradition of  Schwibbogen, or German Christmas Light Arch, came out of this mining tradition. A tradition born underground in the Ore Mountains, that spread across the world.
Dregano Carolers Village Schwibbogen Candle Arch, Germany

What is a Schwibbogen?
Simply put, a Schwibbogen is a candle arch. The word Schwib is an architectural term for a suspended arch between two walls, and bogen is an arc or bow. The candles along the top represent the pit lanterns that miners would carry into the mines.
Originally, they were made of iron, so they could be carried into the mines. Today they are more commonly made of wood for household use. And although you can still buy them with candles, today it is more common to find them lit with LED lights.
Wichtelstube-Kollektion Holz Schwibbogen Bergleute aus dem Erzgebirge XXL 71cm LichterbogeAMAZON.DE
These lighted arches are usually set on a window ledge so they can be enjoyed from outside as well as indoors. Although larger ones may be placed outside.
History of the Schwibbogen
Johannes Teller, a mining blacksmith in the Erzgebirge is thought to have designed and fashioned the first metal  Schwibbogen in the early 1700s. At the time his town, Johanngeorgenstadt, mined silver, tin, and iron (and later, when it was part of East Germany,  they would mine Uranium). Today, the mines are played out, but the town is still known as the Schwibbogenstadt or Schwibbogen City, and there you will find the oldest example of an iron Schwibbogen, made by SF Teller (Johannes's descendant?) which dates back to 1778.
Originally, the Mine Blacksmiths would create these lighted arches as a gift for the mining guilds. The smiths would work on them all year, fashioning them with different symbols like the moon and stars, or the sun and religious motifs, all under an arch of candle holders. Before Christmas, they would be brought into the mines for the Mettenschicht. By the 19th century, mining motifs were added to to the symbols, along with other professions of the Erzgebirge.
Credit for making the Schwibbogen a symbol of the Erzgebirge goes to German book illustrator Paula Jordan. In 1937 she presented a design for a large scale candle arch at the Feieromd Exhibition in Schwarzenberg. Using her plans, Kurt Teller and Max Adler built this massive 7 meter wide, 4 meter tall Schwibbogen that was even lit with gas lights! You can see the crossed swords, and figures that represent minors and toymakers in the Ore Mountains. Today this Schwibbogen shows up everywhere!
Gerbil, CC BY-SA 4.0, via Wikimedia Commons
That same year, Max Schanz built the first wooden Schwibbogen at the Seiffen Toy College. This one featured Seiffen's famous round church. Toymakers and Christmas Decoration carvers added Schwibbogen to their repertoire, carving out figures with a jigsaw.
KWO Schwibbogen Candle Arch Erzgebirge German Smoker SMK211X68

By the 1990s, Light Arches were a common German Christmas Decoration. The wooden arches were lit with either candles or electric lights. The symbols and figures under the arch changed with the times.  Today you find snowmen and animals, St Nicholas and forest scenery, Houses and city churches. There are even Schwibbogen with SKIERS swishing down the mountains!… the only limits seem to be with the imagination of the designer. Despite this, the original Erzgebirge designs, the Miners, and the Seiffen church are still popular motifs in Schwibbogen.
Müller German candle arch Carolers small village, length 57 cm / 22 inch, natural, electrical illuminated (120V, 50Hz), original Erzgebirge by Mueller Seiffen

Light Against Pandemic Lockdown
When Covid-19 caused lockdowns in March 2020, a call went out from the Erzgebirge to light Schwibbogen between 9 Pm and 11PM nightly. Much of Germany participated in making light against the darkness in a difficult time. The Schwibbogen, the special light stand that gave men who work underground so much hope, would now symbolize togetherness to the world above.
Authentic German Erzgebirge Handcraft Candle Arch Big Size – 95 x 28 x 59cm / 37 x 11 x 23inch – Hubrig Volkskunst

Whether you set yours in the window for Christmas or for a year round symbol of togetherness, a lighted arch is certain to bring delight to all who see it.
Schwibbogen Seiffenn ChurchSeiffen Haus
North Pole SchwibbogenSeiffen Haus
BRUBAKER Christmas LED Light Arch – Old Town Winter Scene – 17.7 x 4.7 x 10.6 Inches

BRUBAKER Christmas LED Light Arch – Winter Village – 11.8 x 3.5 x 9.8 Inches

Candle Arch Schwibbogen Fröhe Weihnachten by Lee Koldewyn

Old World Christmas Schwibbogen (GCD115) Tealight Display, Multi

Dregano Carolers Village Schwibbogen Candle Arch, Germany

Dregano Christmas Electric Nativity Schwibbogen Arch

Mini Schwibbogen
These little Schwibbogen are great for smaller spaces.
Nativity Mini SchwibbogenSeiffen Haus
Santa Mini SchwibbogenSeiffen Haus
Santa's Workshop SchwibbogenSeiffen Haus
Extra Ordinary Light Arches
These Richard Glässer Schwibbogen are specially handmade in Seiffen. The attention to detail is incredible. Truly they are works of art that can be treasured for generations. Motifs include the Frauenkirche in Dresden and the Seiffen octagonal church.
Richard Glässer Seiffen German Candle Arch Frauenkirche Dresden Pyramid, Length 80 cm/32 inch, Natural, electrically Illuminated, Original Erzgebirge

Richard Glässer Seiffen German Candle Arch, Nativity Scene, Length 80 cm / 31 inch, Natural, electrically Illuminated, Original Erzgebirge by Richard Glaesser Seiffen

Richard Glässer Seiffen German Candle Arch Frauenkirche Dresden, Length 80 cm / 32 inch, Natural, electrically Illuminated, Original Erzgebirge by Richard Glaesser Seiffen

Order Your Schwibbogen from Germany
Most come from small businesses that ship with Amazon's help
Wichtelstube-Kollektion Holz Schwibbogen Bergleute aus dem Erzgebirge XXL 71cm LichterbogeAMAZON.DE
3D Schwibbogen Seiffener Kirche & Kurrende 7 Kerzen, 53cm x 35cm – Handarbeit Erzgebirge Weihnachten erzgebirgischerAMAZON.DE
Großer Schwibbogen 70cm, LED-Vorbeleuchtung, 10 Kerzen, Seiffener Kirche Handarbeit ErzgebirgeAMAZON.DE
XXL Schwibbogen Innenbeleuchtet Seiffener Kirche im Erzgebirge Original Vogtland Souvenir Schwippbogen Lichterbogen 57cmAMAZON.DE
Wichtelstube-Kollektion LED Schwibbogen Weihnachtsdorf im Erzgebirge Schwippbogen Lichterbogen Weihnachtsdekoration Fenster Holz, Batteriebetrieben mit Timer, 45cm BreiteAMAZON.DE
Vintage Schwibbogen
These Schwibbogen come with some love and history.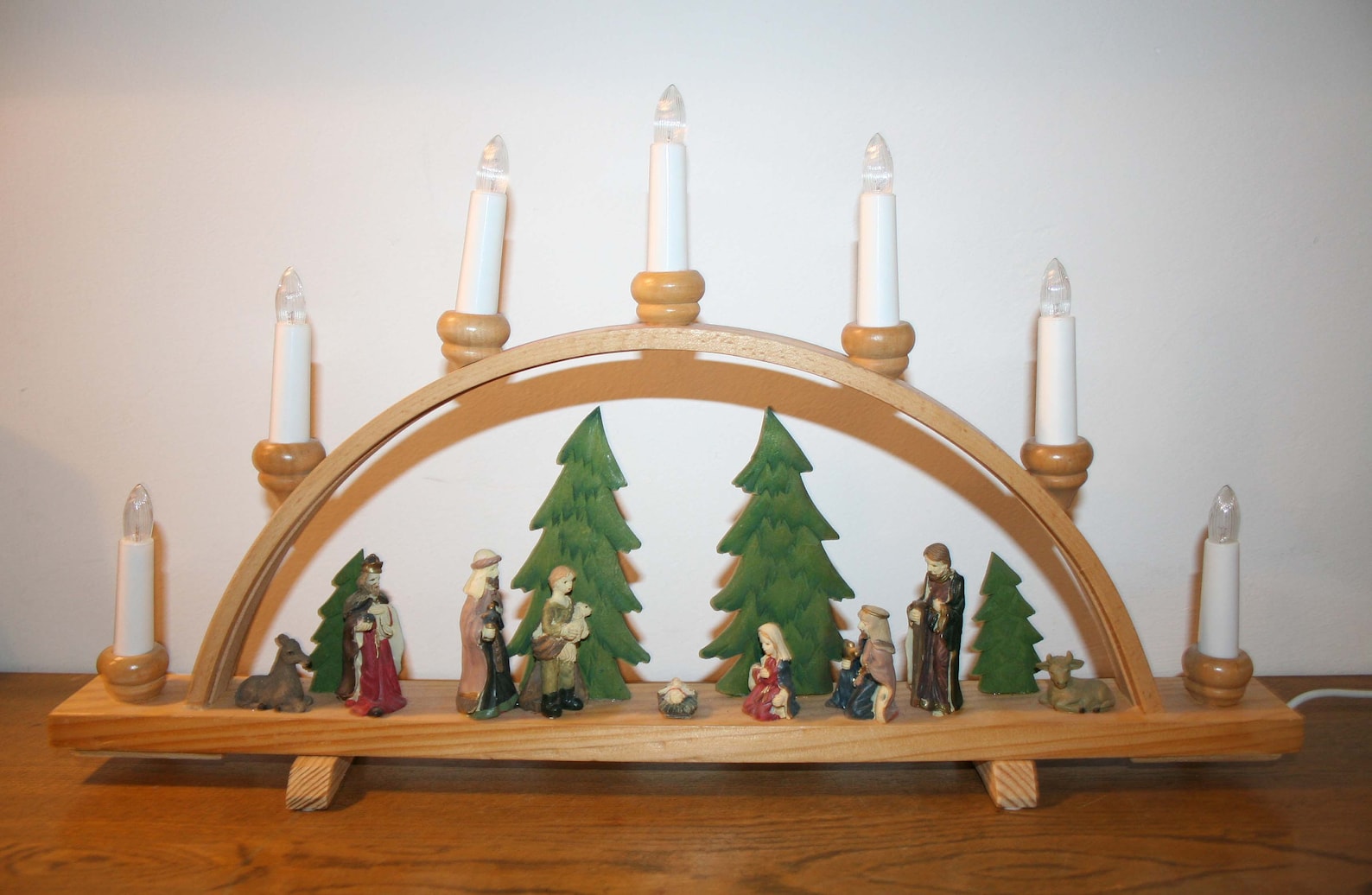 Erzgebirge Candle Holder, Vintage Candlestick Wood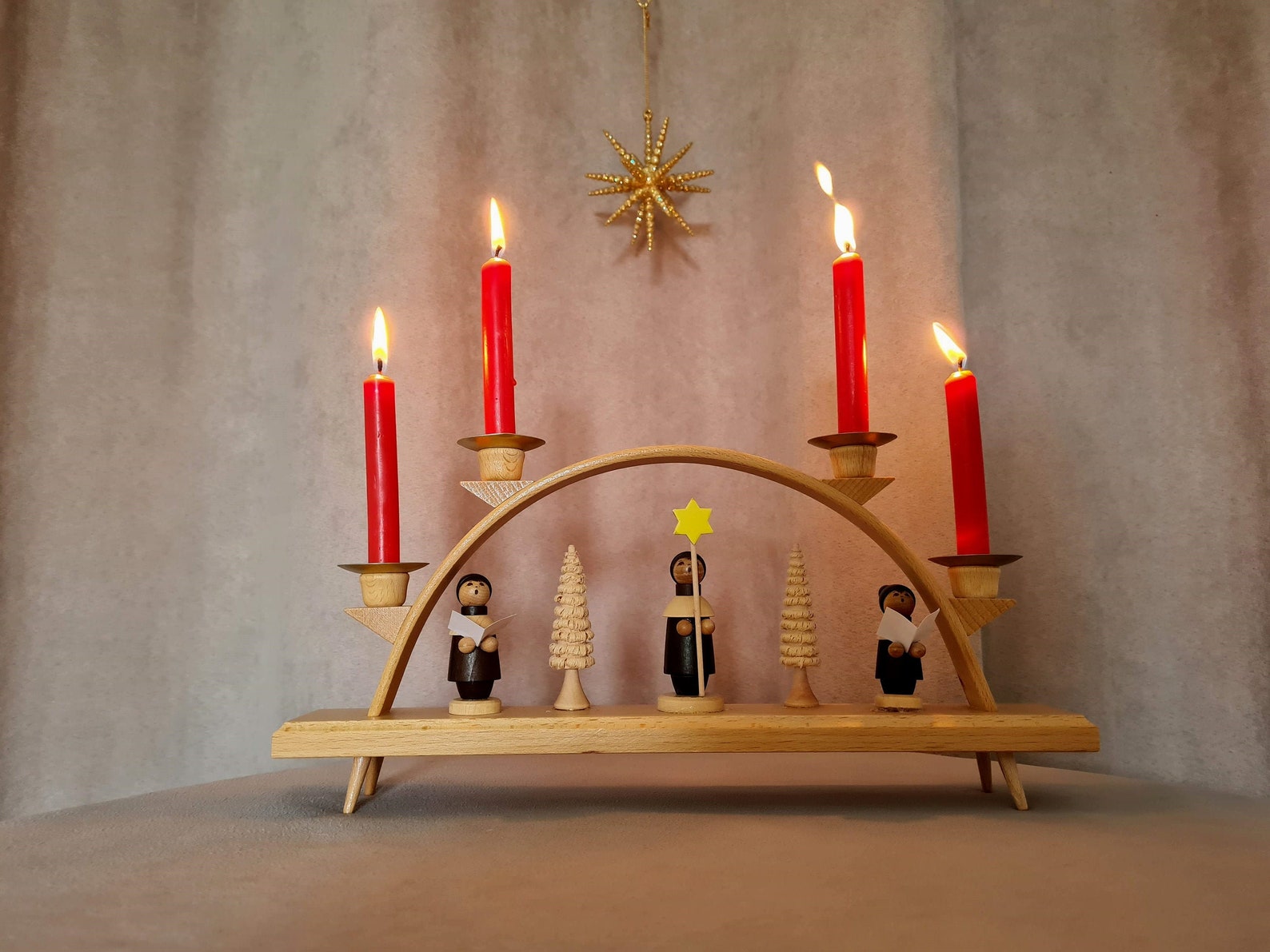 Vintage Erzgebirge candle arch folkart East Germany hand painted decoration #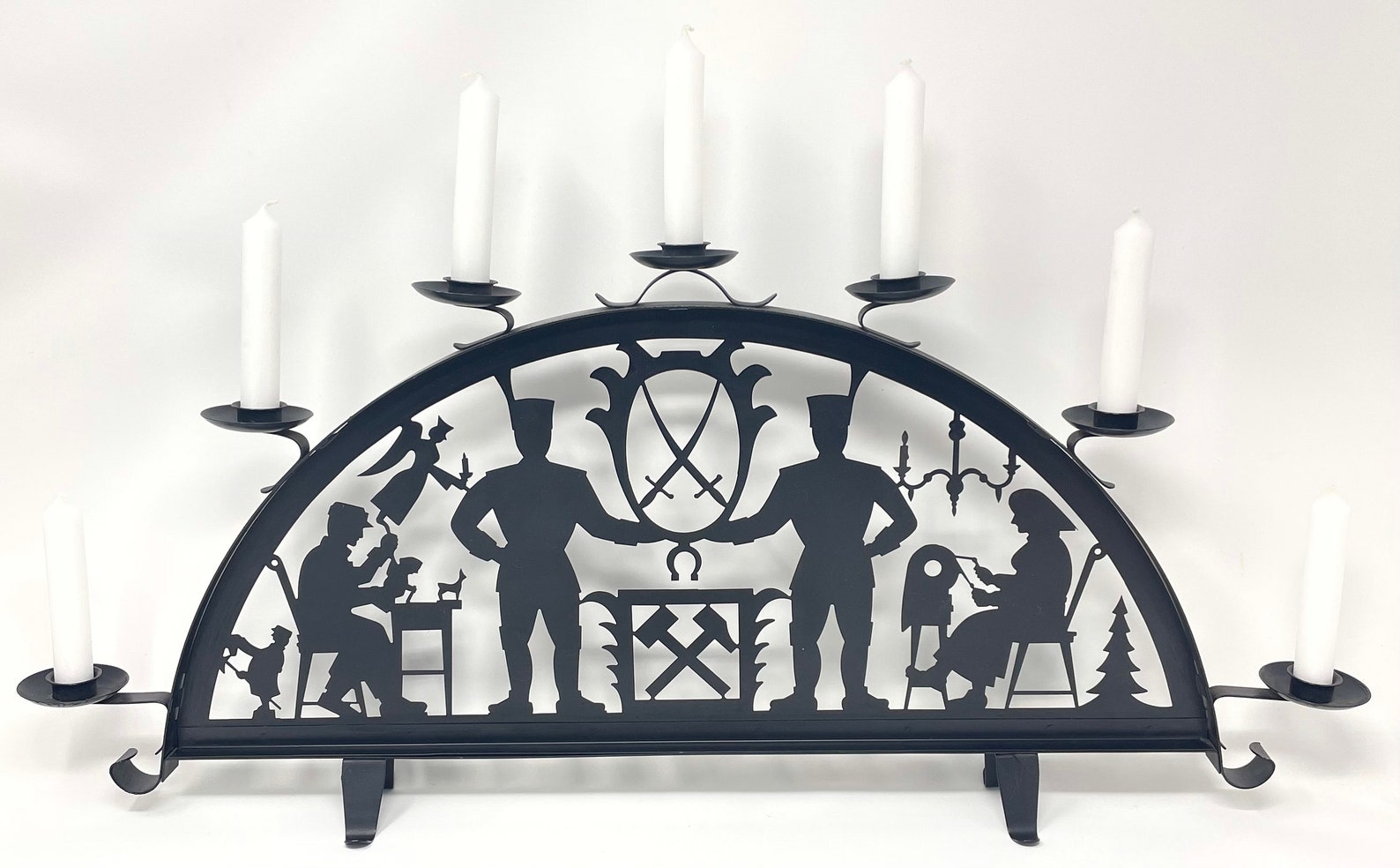 Schwibbogen GDR, Erzgebirge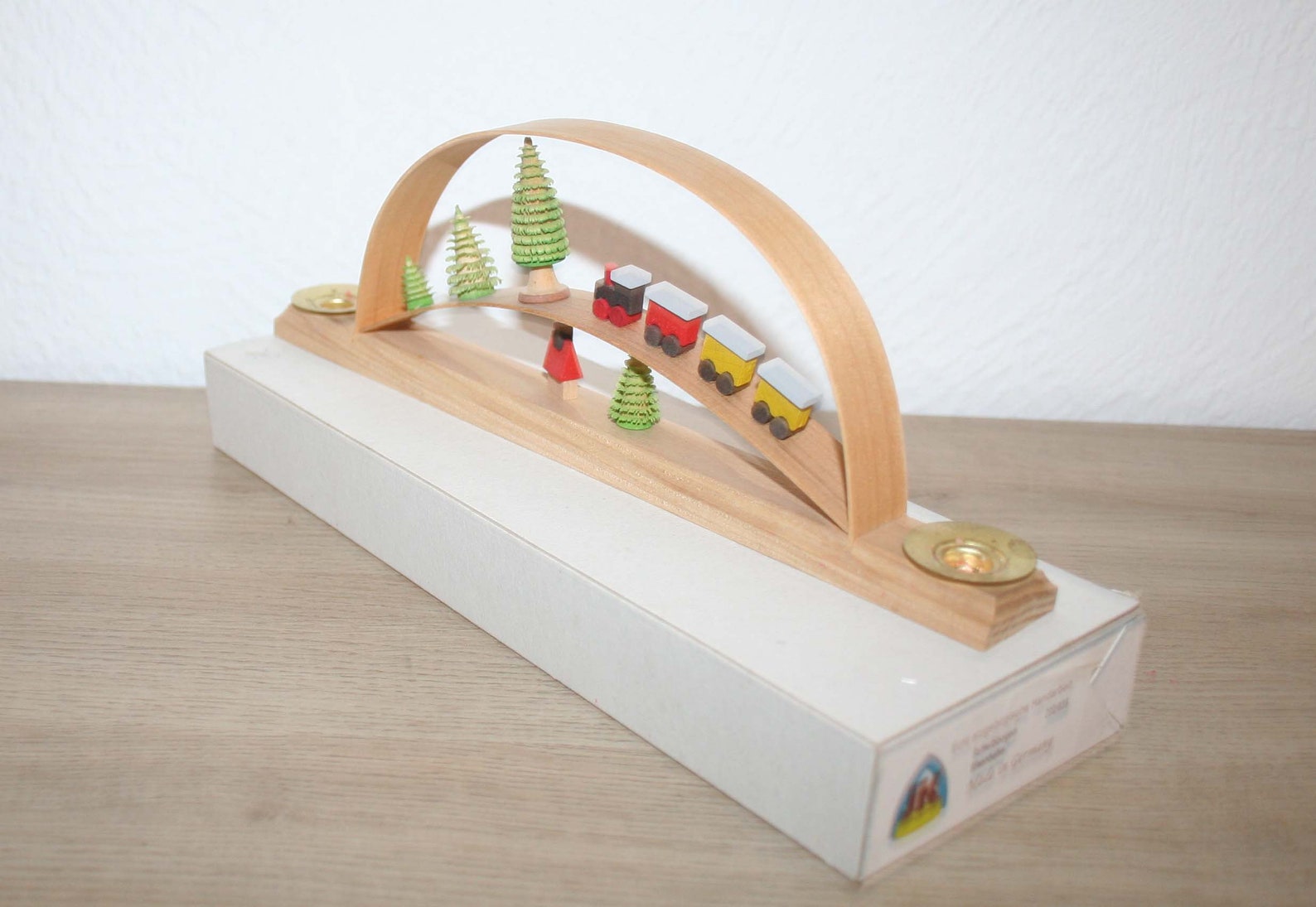 Erzgebirge Schwibbogen, bow, vintage candleholder, candle holder for 2 candles, railway, original in old original packaging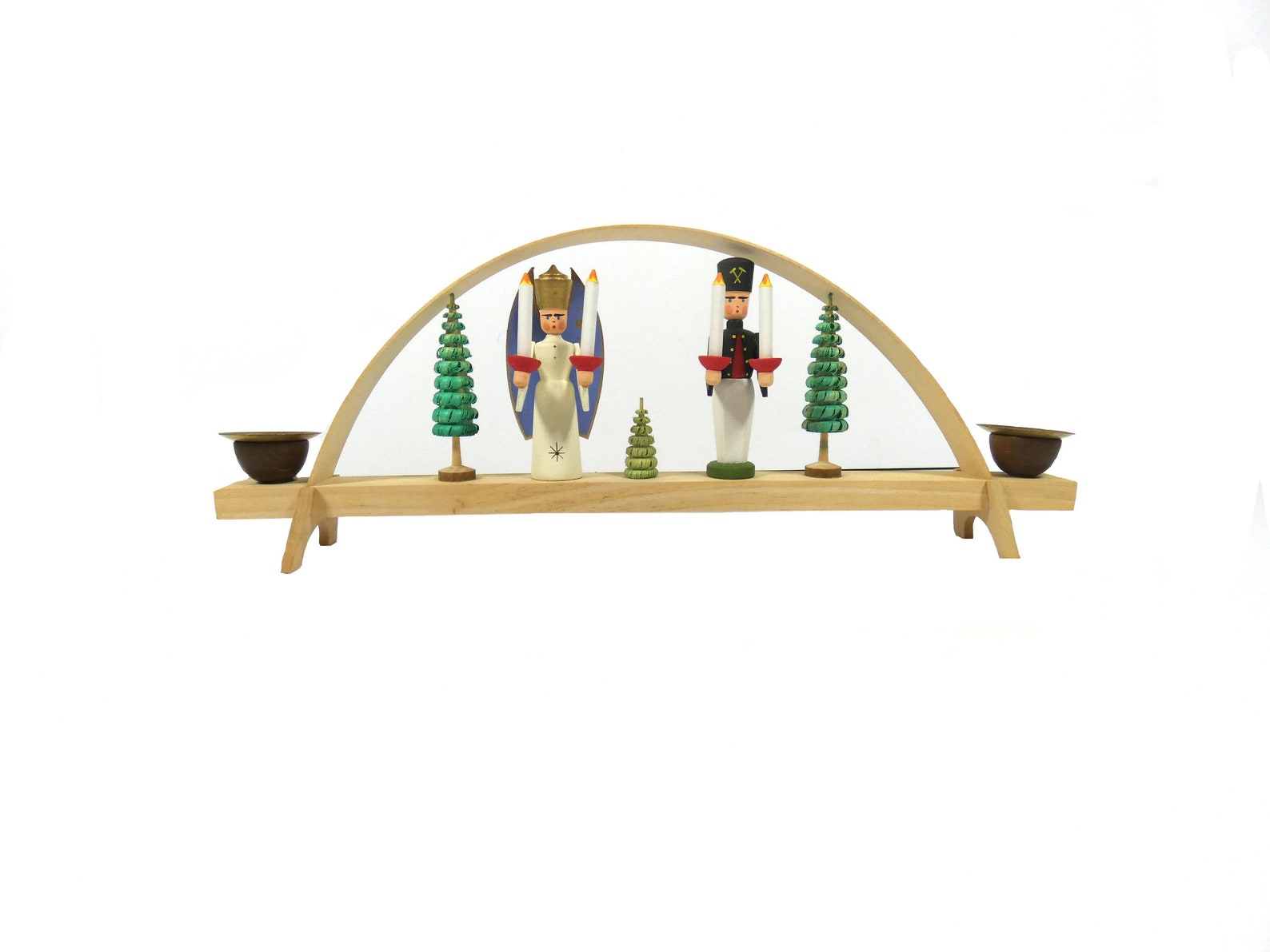 Beautiful schwibbogen Erzgebirge German Christmas candle holder,village, German handmade Christmas schwibbogen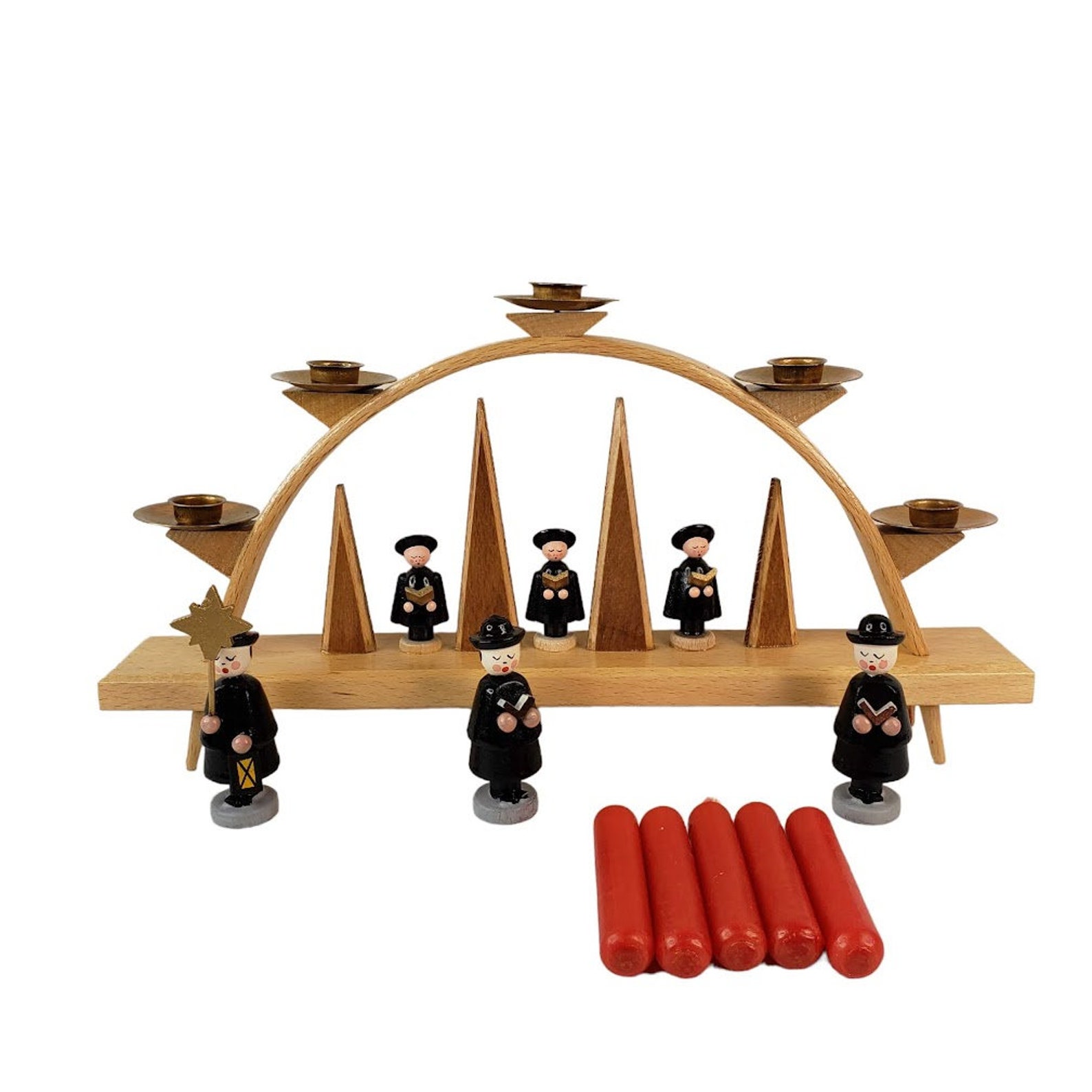 Vintage Erzgebirge Schwibbogen Christmas Candle Arch Wood Extra Figures Candles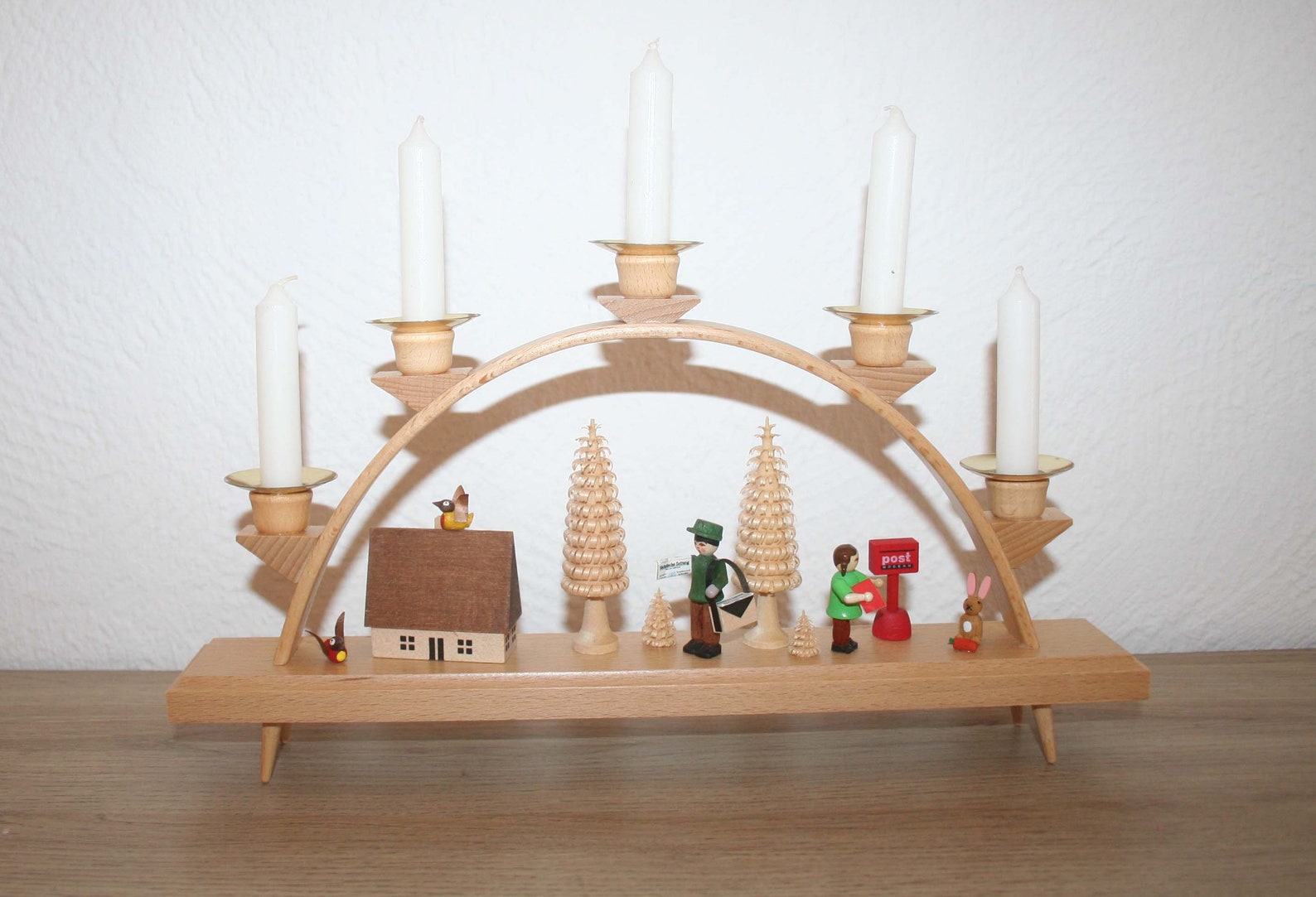 Erzgebirge Schwibbogen, bow, candle holder for 5 candles, original wood art by Richard Glässer, Seiffen, TOP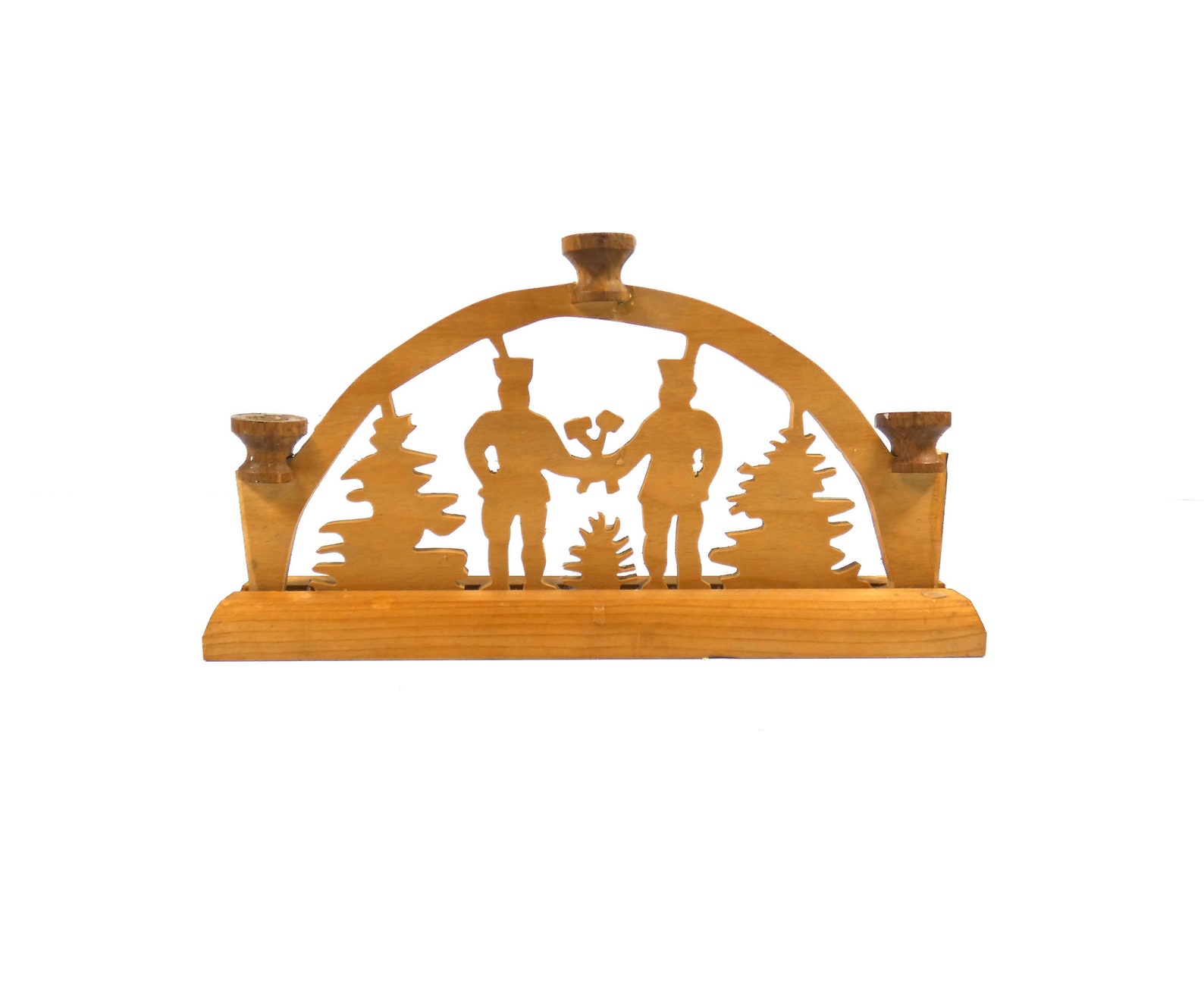 Beautiful Erzgebirge German Christmas candle holder, bergman German handmade Christmas schwibbogen