German Gift Ideas for People Missing Germany
Right around now I start getting emails and messages looking for great German gift ideas. They go something like this "my husband is German, and misses home"… "my daughter was an exchange student in Heidelberg, and I want to get her something to remind her"… "my wife's Oma passed away, so the packages aren't coming anymore". We all want to find that special something… that magical gift that makes their eyes light up! Thanks to the many helpful people on my Facebook page, I was able to put together a list of German gift ideas that HOPEFULLY bring on a smile, trigger a memory, or just make the holiday season a little brighter for people missing Germany.
Many of the items are German gifts made in Germany. There are personalized gifts, food gifts, Christmas decorations, and gifts for the home Biergarten.  Some are a way of taking people to Germany (if only in spirit)… and for the over the top gift, there are even trips TO Germany. You will find something for men or women, children and pets.
Best of all, there is something for every price point. (And if you have any suggestions, send them here… [email protected])
I hope you find the perfect thing!
Find more Goodies at our Virtual German Christmas Market!
German Gift Ideas!
Sternkopf Engel
These  minimalist and elegant  Sternkopf Engel are the perfect guardian angels to watch over someone you love year round. Carved in the Erzgebirge, the slender Angels come in a variety of colors, sizes and and poses (and I love the musicians!). What makes these extra special is their flowing shape… something that can't just be carved out on a lathe. They have sway and curves like a real woman! One is certain to spark a connection to someone you know. Find the whole collection, as well as calendars, books and cards here–> Sternkopf Engel
Musical Sternkopf EngelSternkopf Engle
Sternkopf-Engel, stehend, mit HerzSternkopf Engel
Map of Home
Get a personalized map! Wood, paper, even 3d!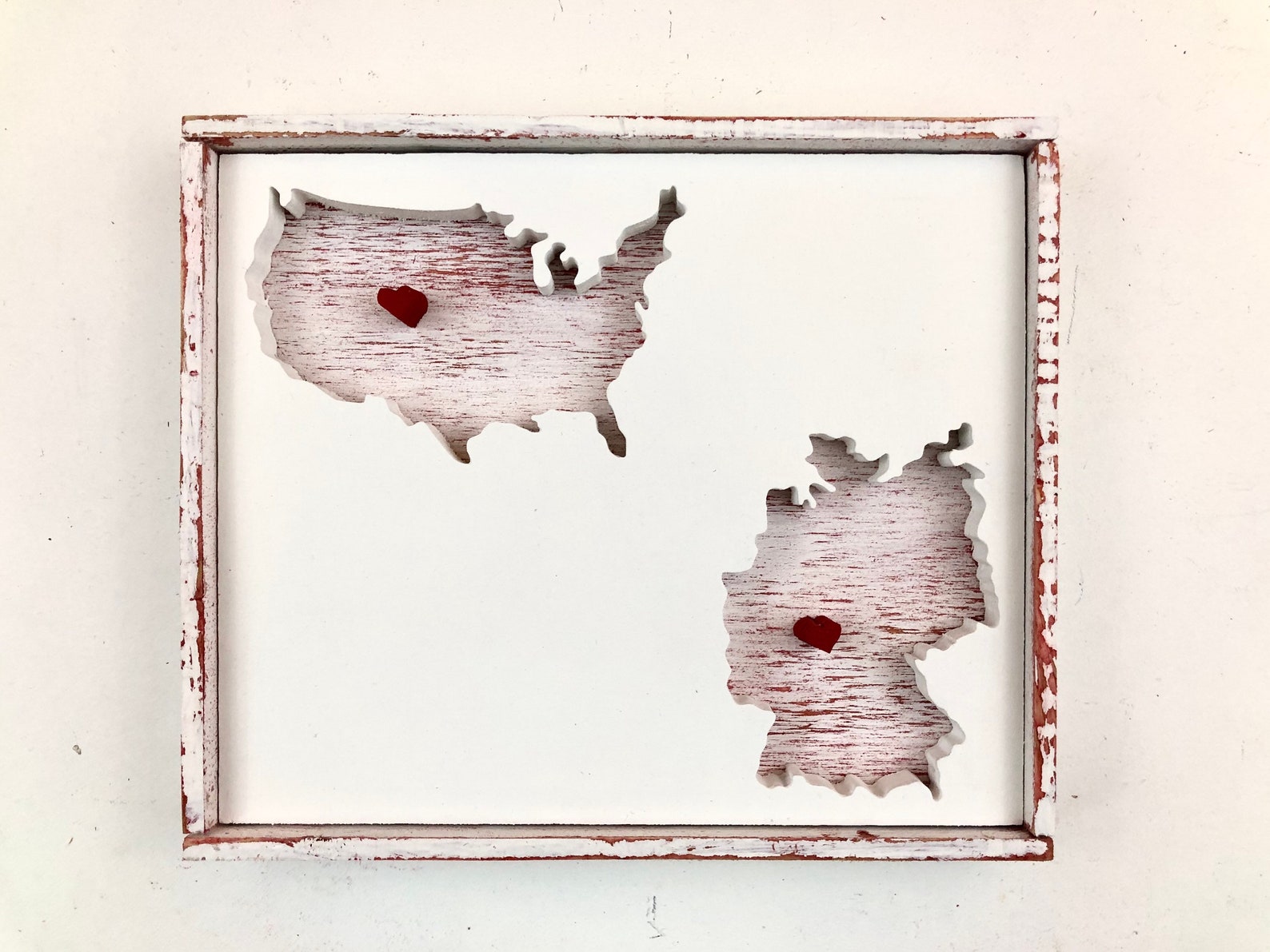 USA and Germany Map Cutouts (Choose Any 2 Maps) with Personalized City Hearts- Personalized Gift, Customized Gift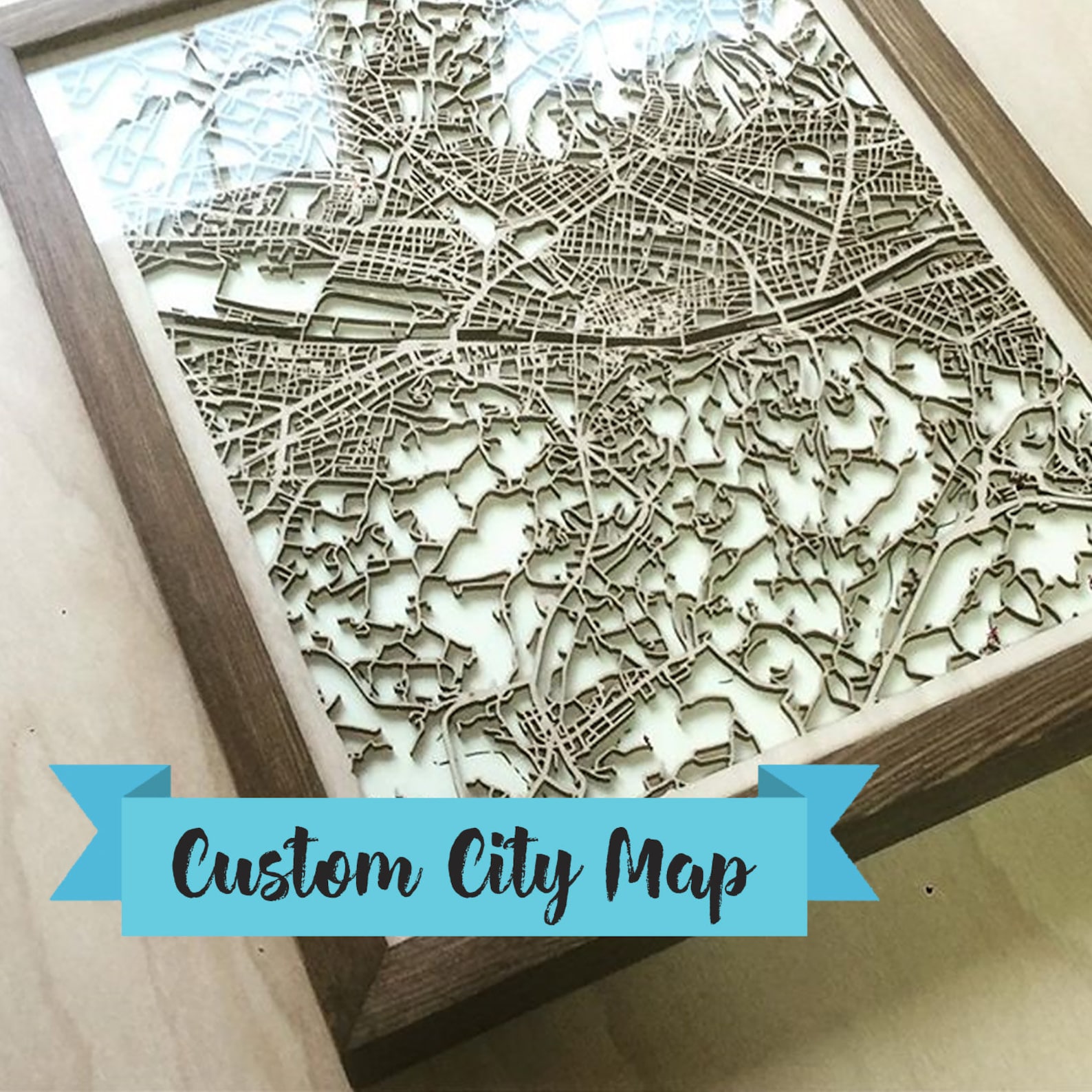 Personalized Wooden Map -Any City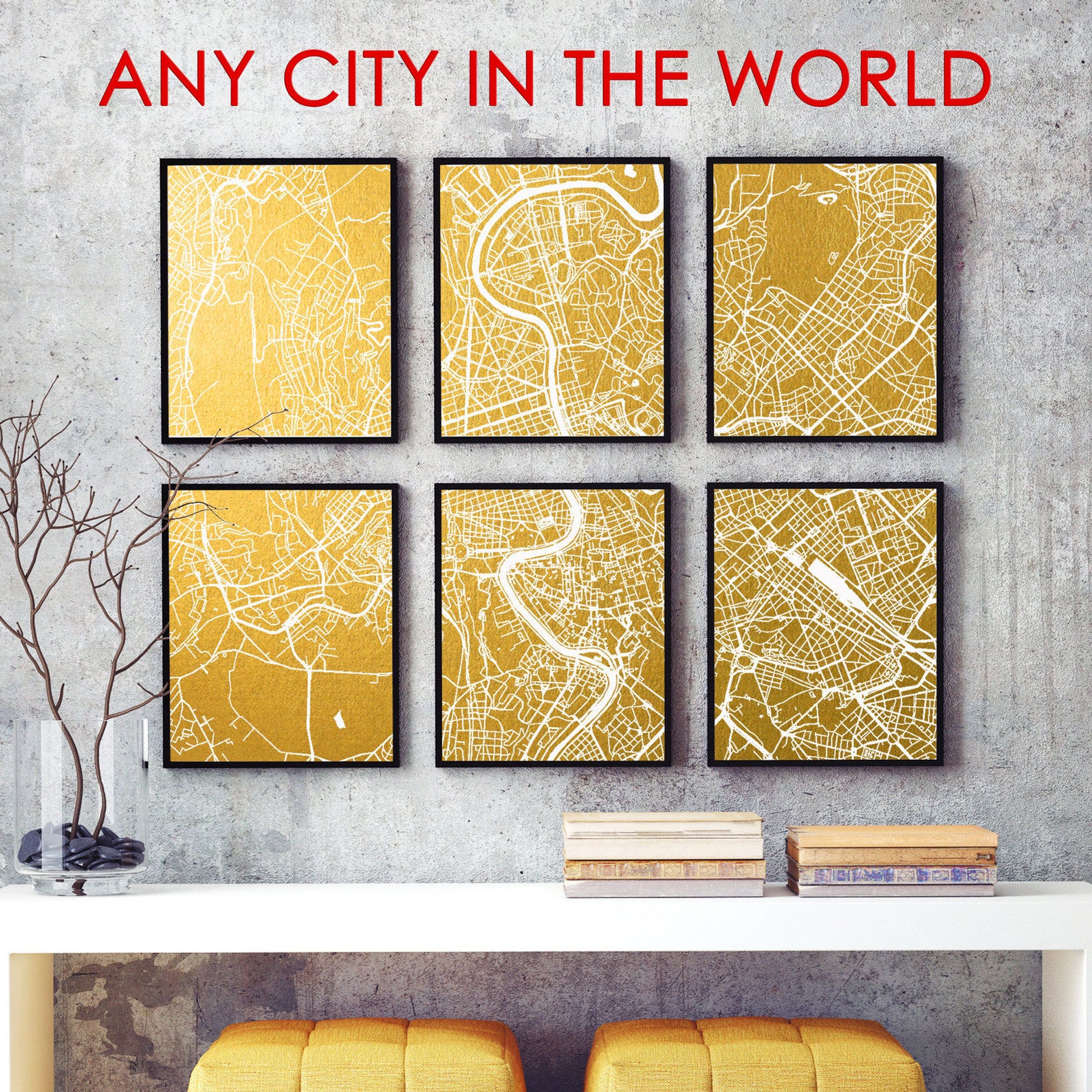 Large Custom City Map Gold & Silver Foil Print set of 6 parts up to 32″x 36″ Map Wall Art Poster Gift for Home Office Decor by GoldenGraphy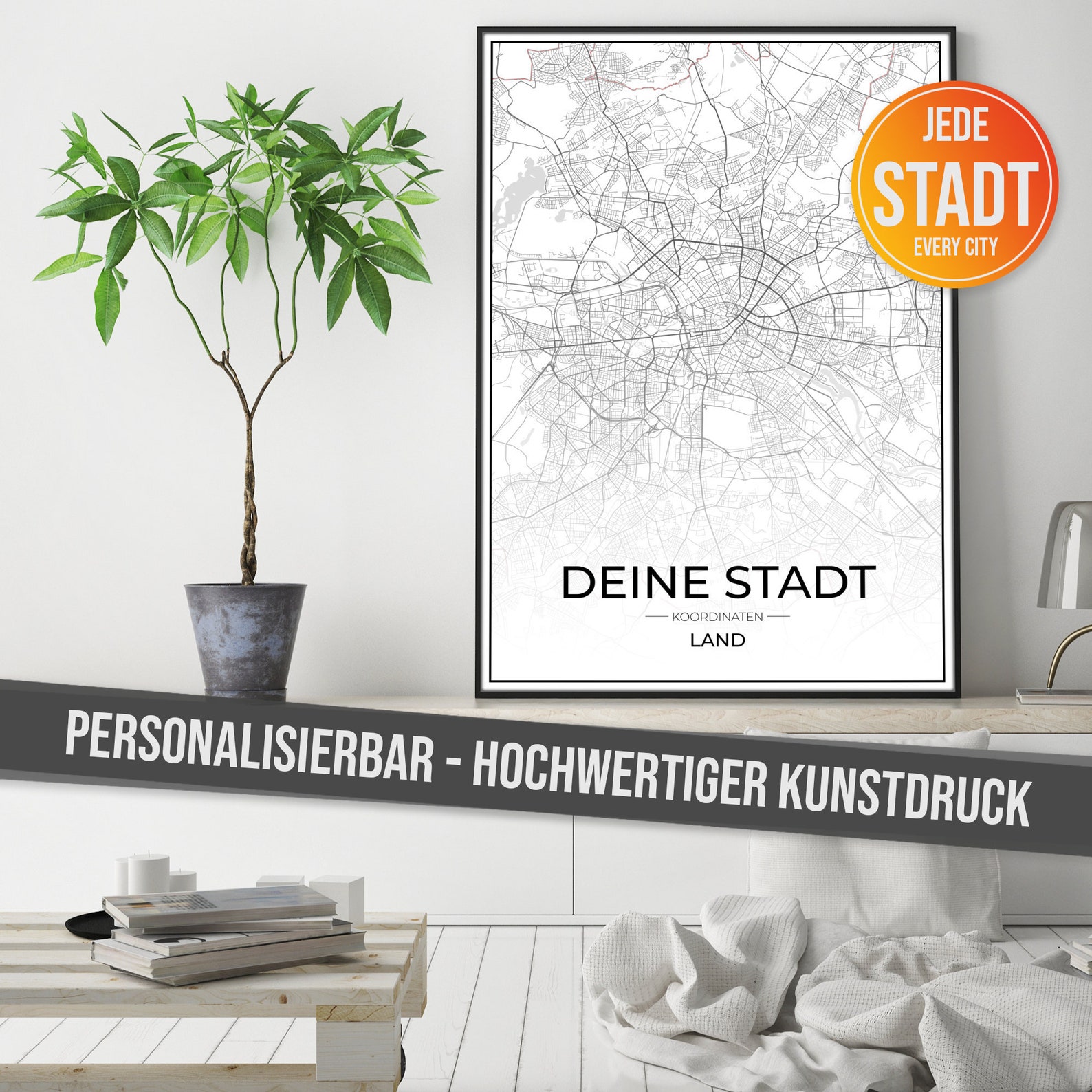 City Map Personalizable – Poster with High Resolution Print – Art Print "Made in Germany" on Quality Paper – Gift Idea City Map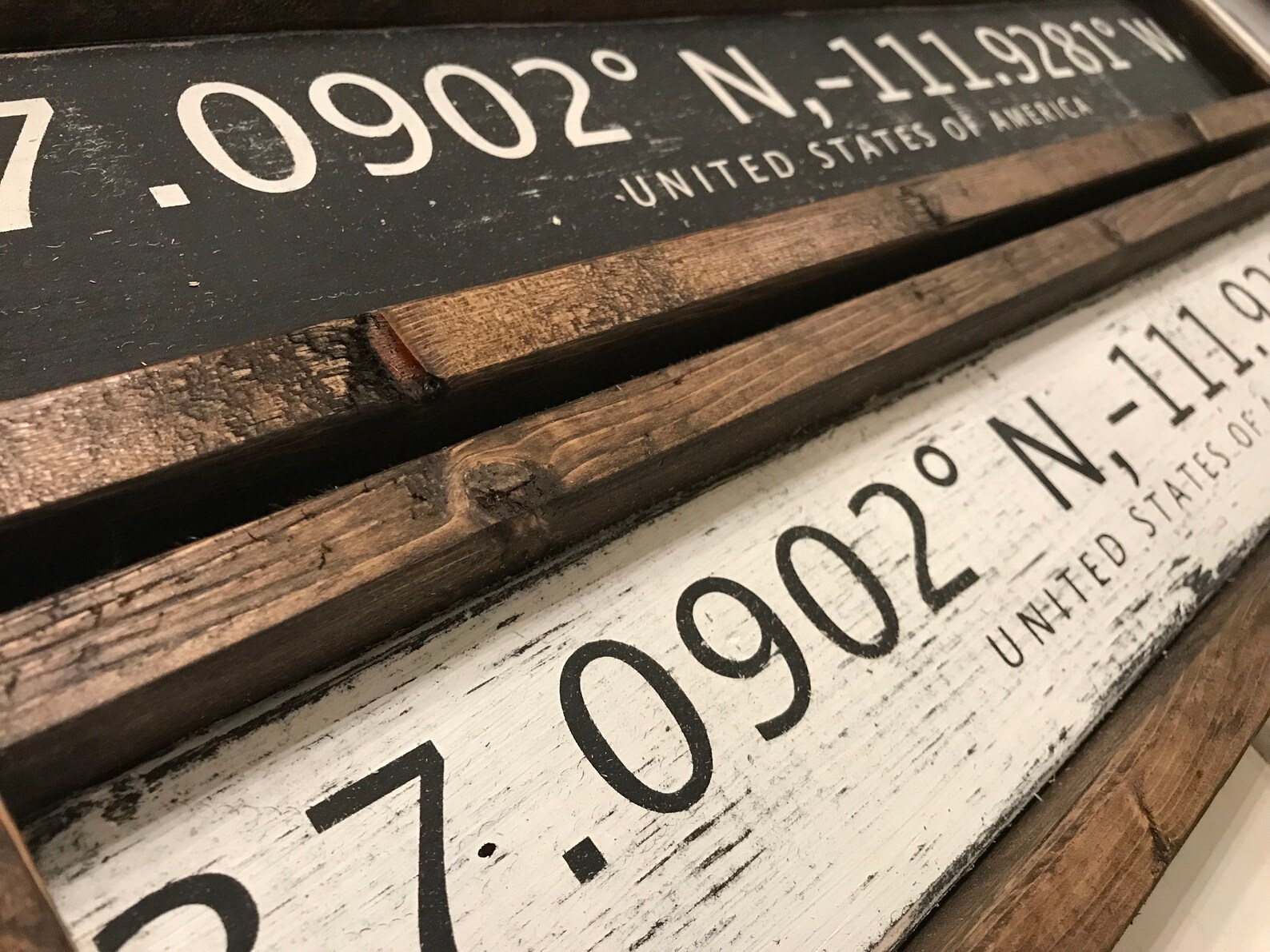 CUSTOM Country | Longitude and Latitude Sign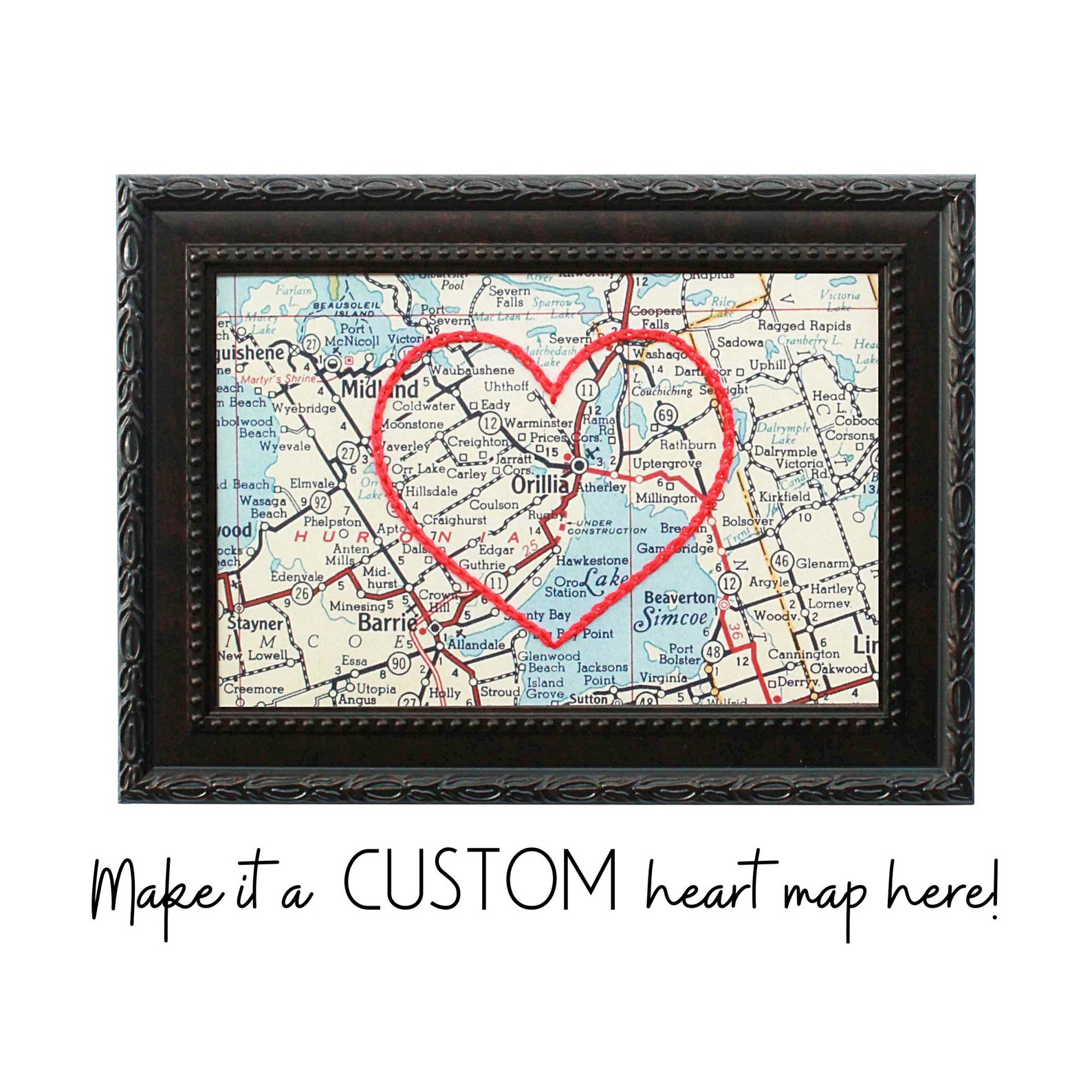 Custom Heart Map Hand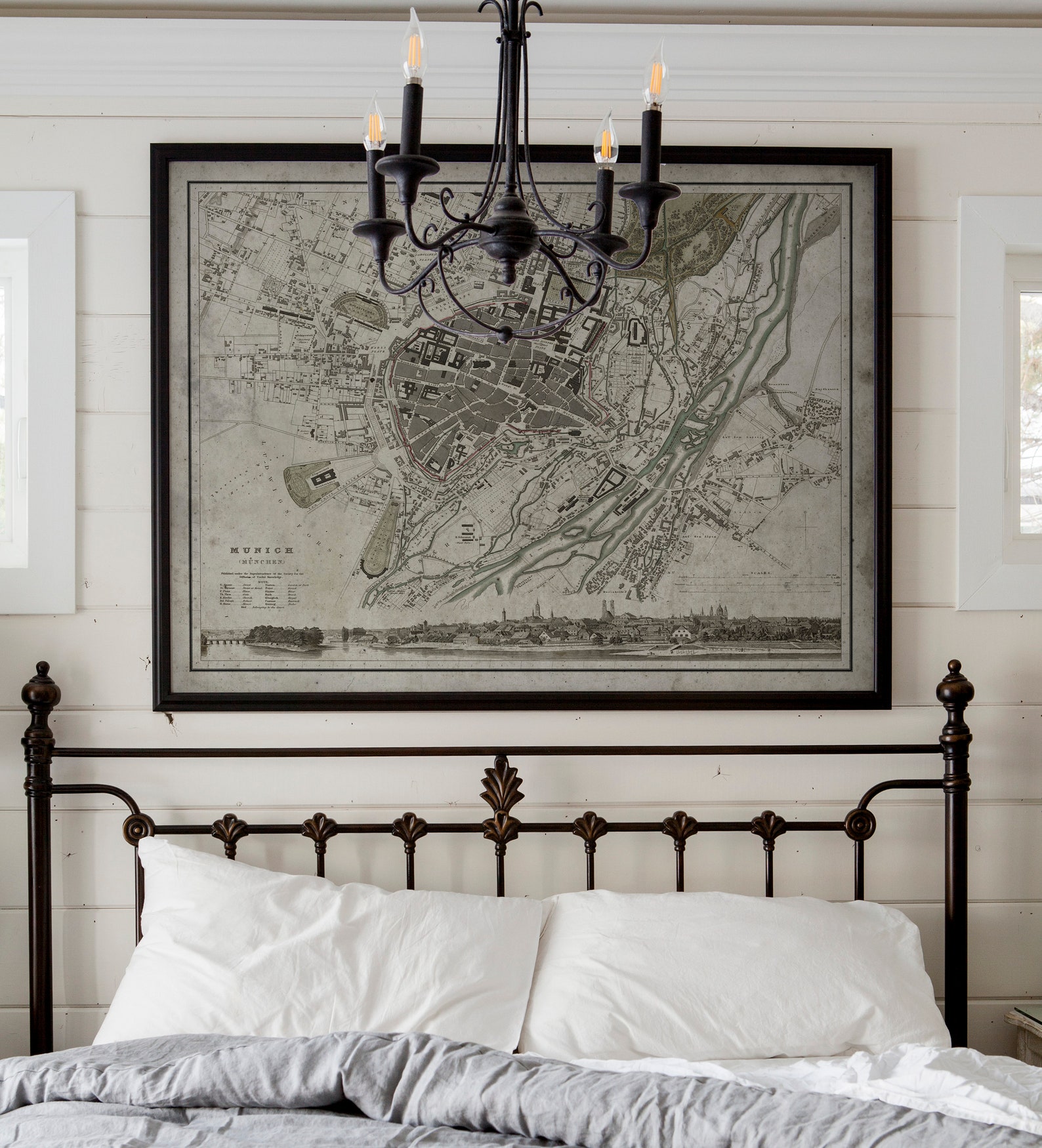 Munich Map | Vintage Map of Munich, Germany | Vintage Wall Art | Home Decor | Framed Options Available | Circa 19th C.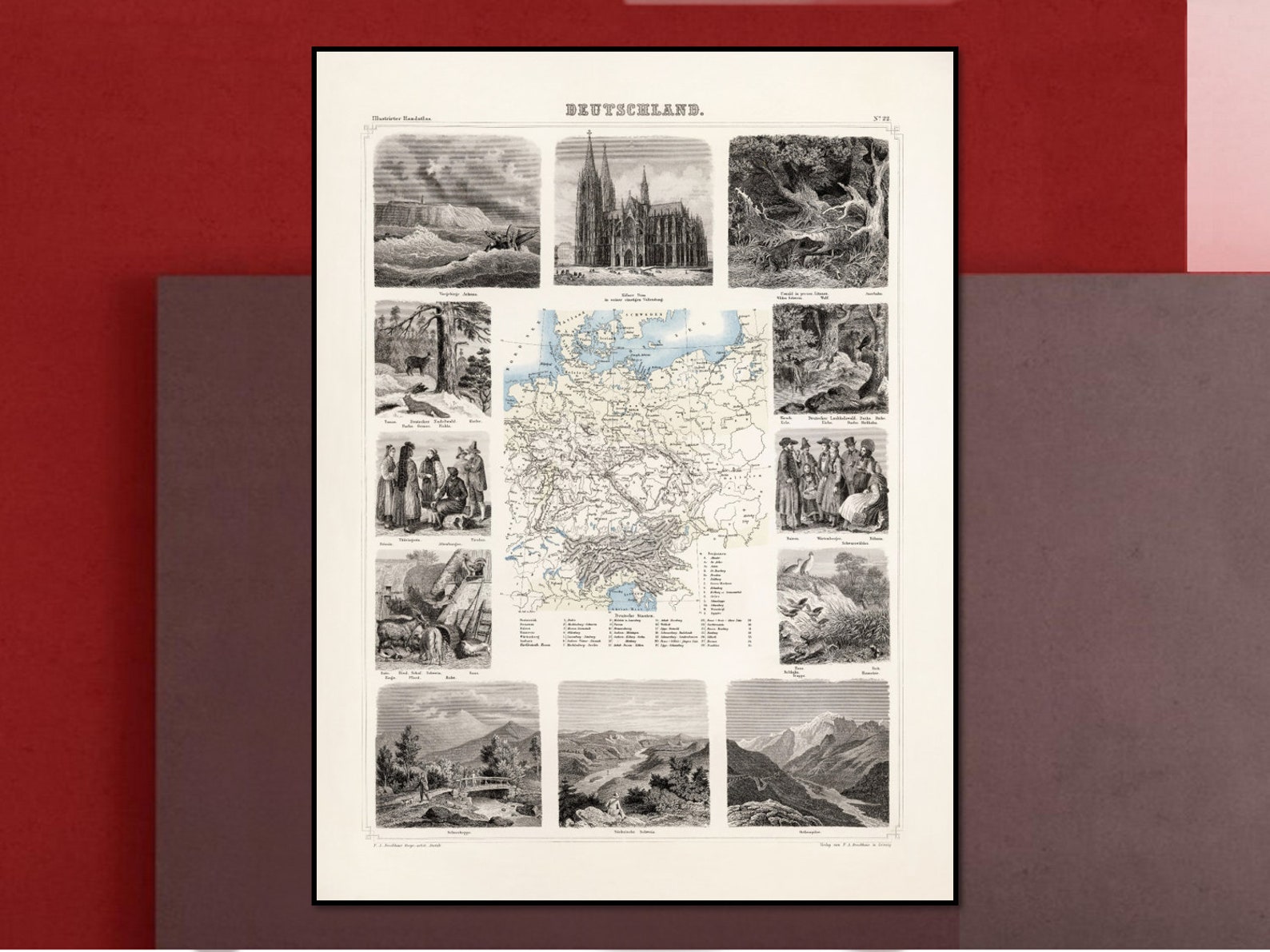 Antique Germany Map | Germany Wall Art | Vintage Poster | Reproduction

German FOOD
You can never go wrong with favorite German Foods. A box of treats is always welcome! And how about Cooking Classes to learn how to cook German foods?
Cooking Lessons from All Tastes Germany
-click the image to learn more!
All Tastes German- Traditional German Food

Little German Box

German Sausage & Toppings Collection

German Cheese Board Gift Set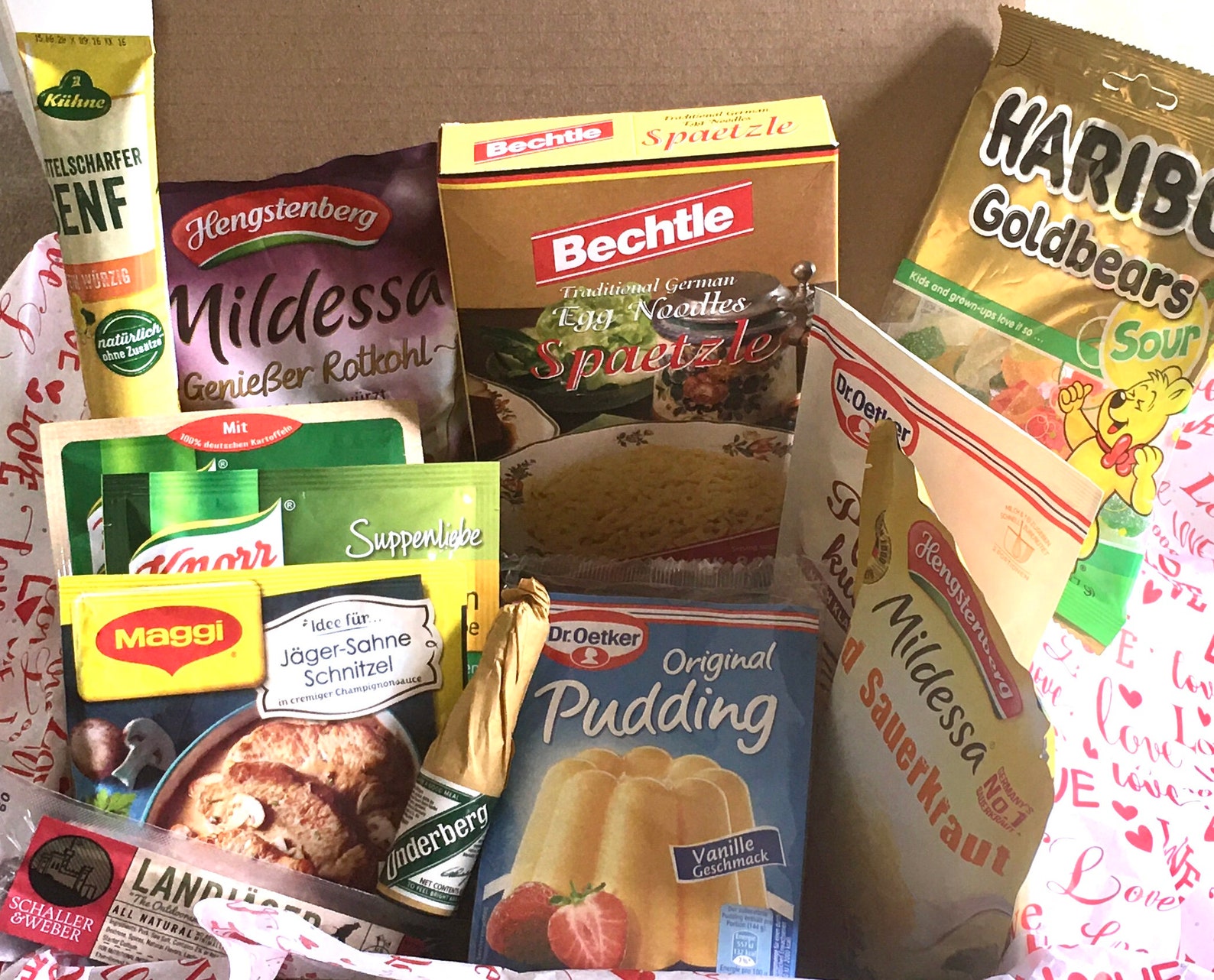 German Food Package with German Authentic Foodies Made in Germany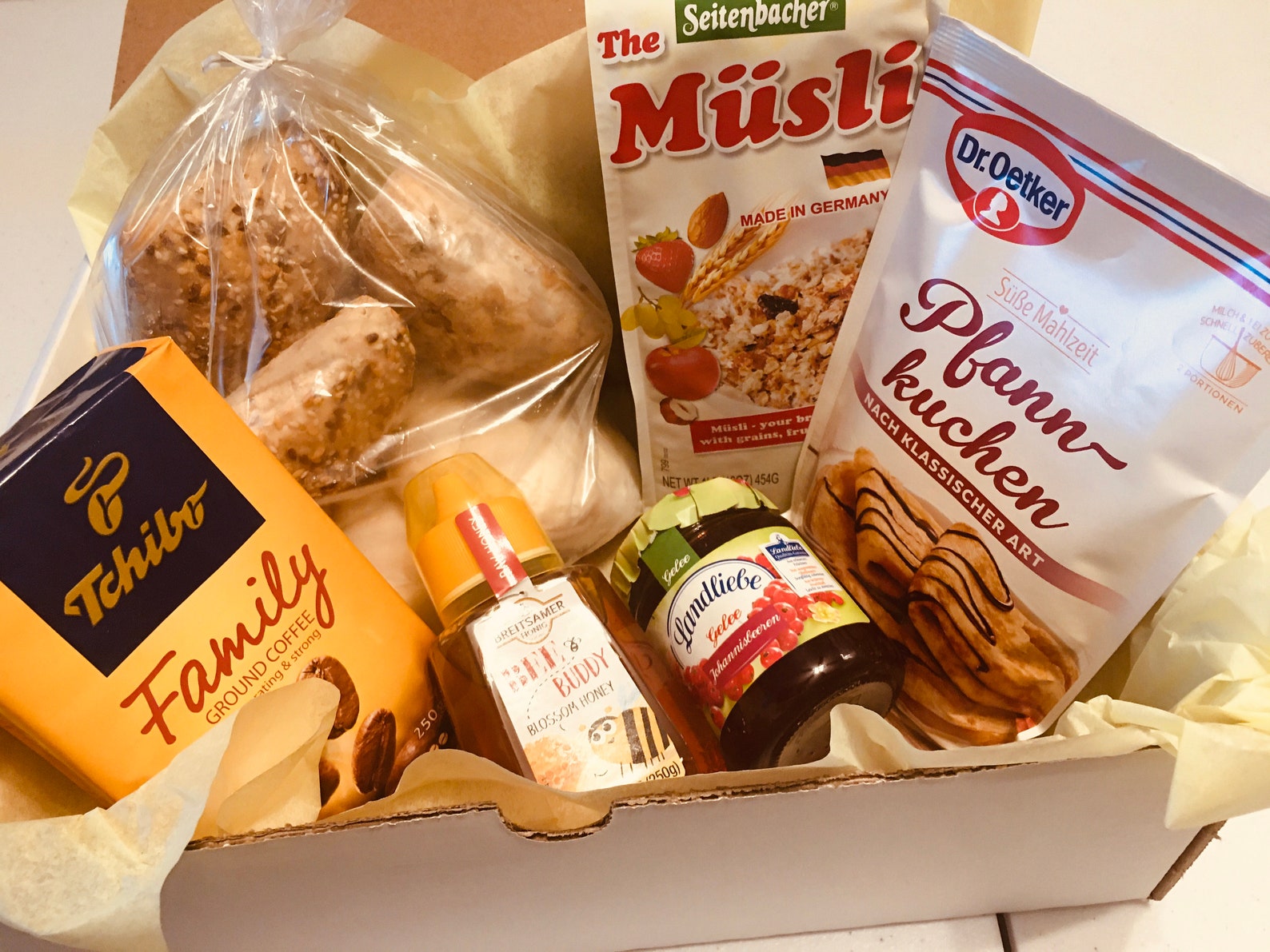 German BReakfast BOx

Schaller and Weber Best Seller Pack

Schmidt's Knockwurst Party Pack

Schaller & Weber's Bavarian Box

Nuremberg Gift Chest 2020Shop Lebkuchen Schmidt
Lebkuchen mix with many Elisen LebkuchenShop Lebkuchen Schmidt
Custom German License Plate and Car Decals
Germany German Deutschland Flag 2.75

Car Chrome Decals CBSHD077 German Decal Germany Flag Car Chrome Emblem 3D Sticker Deutschland

iJDMTOY 10-Inch Germany Flag Color Stripe Decal Sticker Compatible With Euro Car Audi BMW MINI Mercedes Porsche Volkswagen Exterior or Interior Decoration

5pcs Germany Flag Decal Sticker – Emblem Made from Aluminum Alloy – Perfect for Any Vehicle, Truck, car, Motorcycle, RV, Scooter,SUV,Door, window

D Germany Country Code Oval Sticker Decal Self Adhesive German Euro Truck Car Decal Vinyl Bumper Sticker Sticks to Any Surface 5

European License Plates Custom with Country Sidebar – 9 Characters (Customize Your Text – Multiple Colors and Country Options, Plus Accessories)

DNA Kits and Genealogy Subscriptions
MyHeritageDNA  has an English and a German version. You can also then sign on to their Ancestry program to trace a family tree. And the Personalized  Family Trees are a great gift!
MyHeritage DNA Test Kit – Ancestry & Ethnicity Genetic Testing

My Heritage Family Tree Builder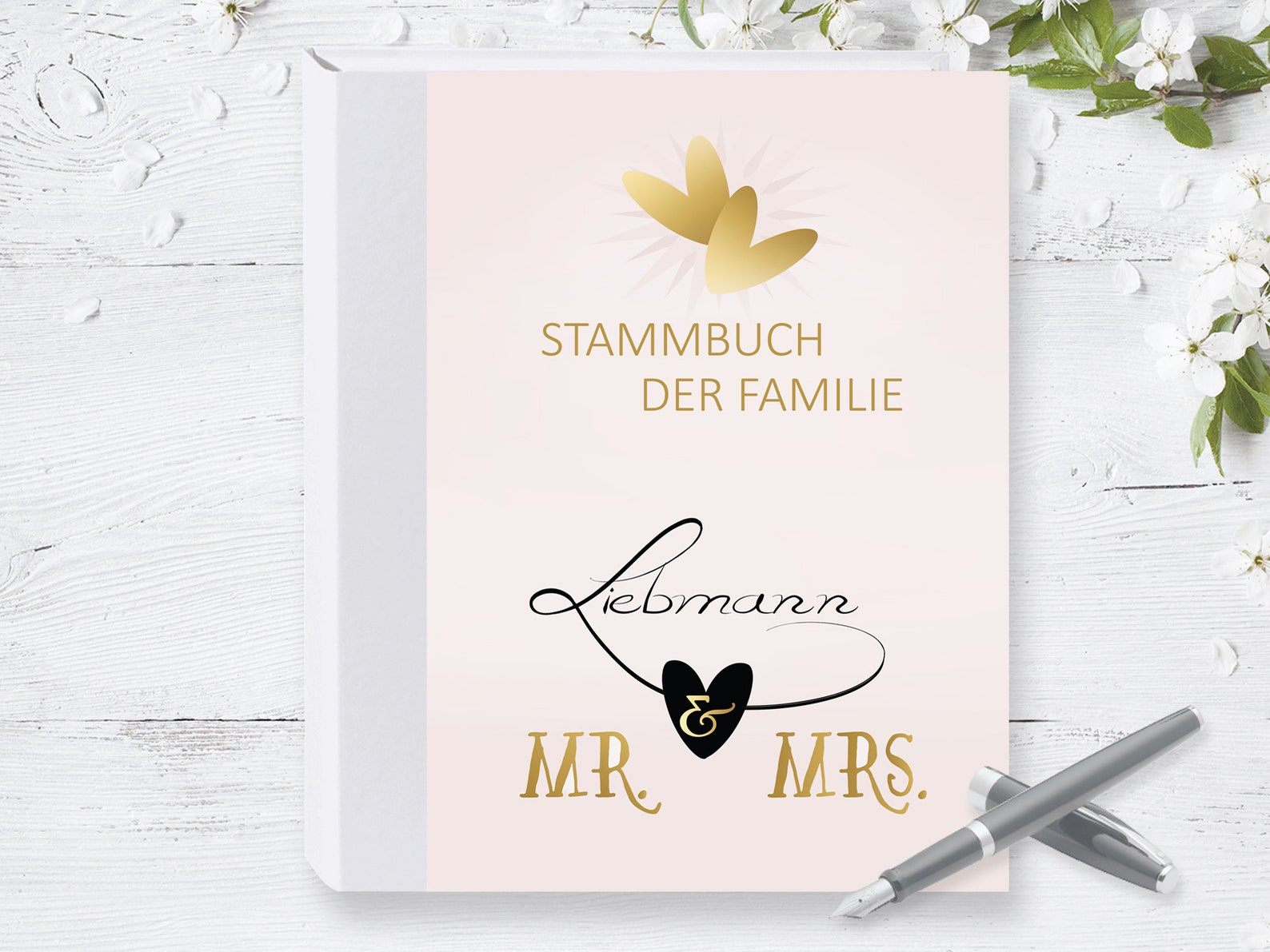 Stammbaum Buch

Stammbaum Schmuckbild: Kunstdruck-Ahnentafel in Baumform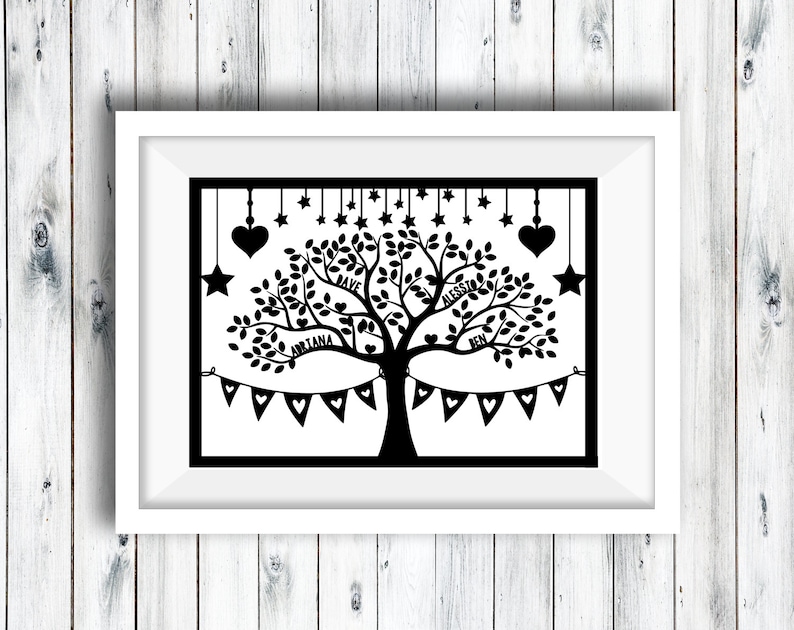 Paper Cut Family Tree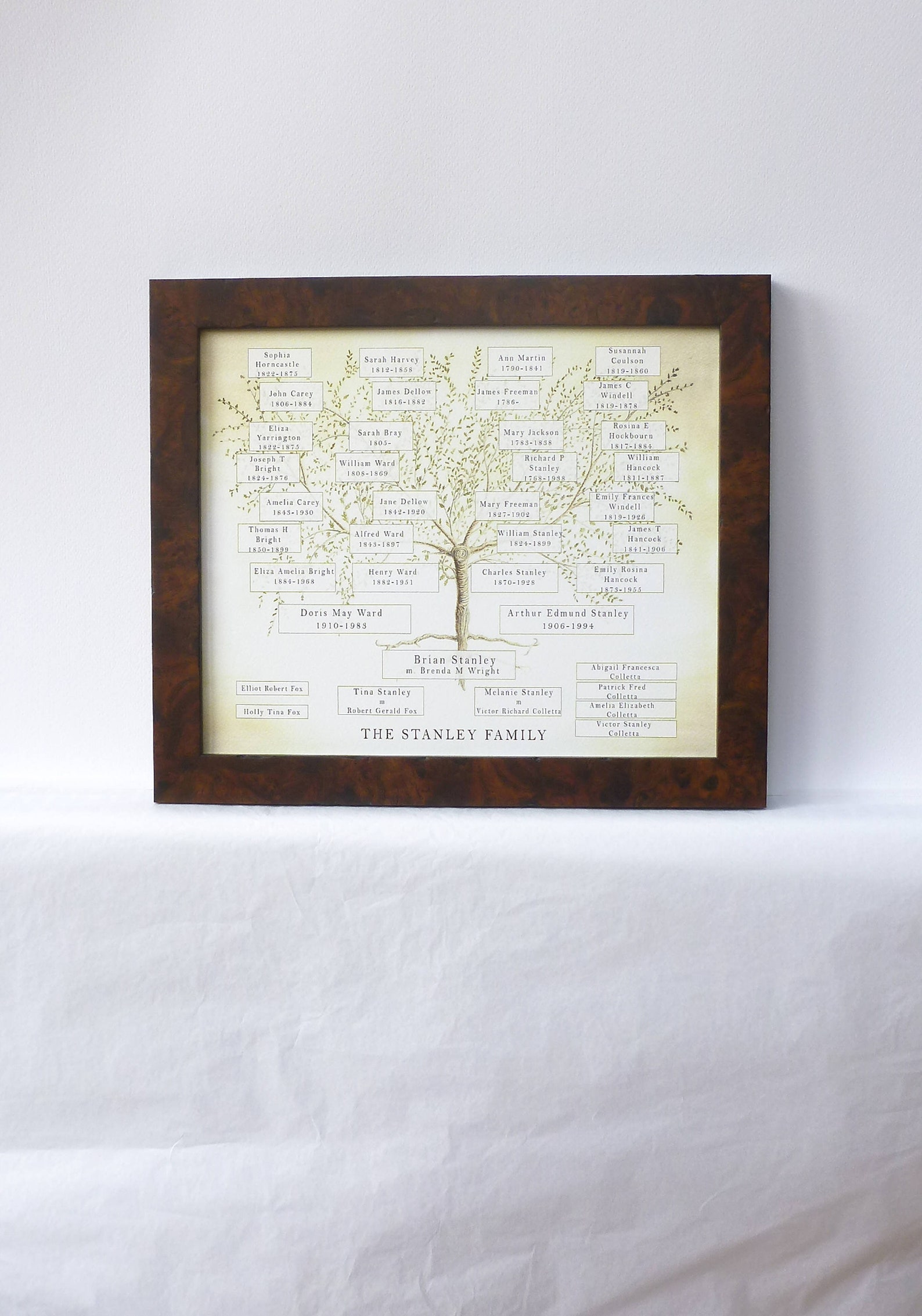 Personalised Family Tree

German Language Classes
Classes are available for Kids and Adults.
Muzzy German Language ProgramLearn more about Muzzy HERE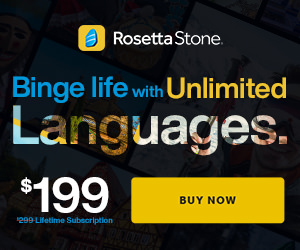 German Gift Ideas  Under $20!
These are a perfect "little something" or "stocking Stuffer"
10 Germany Coins from East and WEST Europe: Pfennig, Mark 1948-2001. Perfect Choice for Your Coin Bank, Coin Holders and Coin Album

BRUBAKER 2-Pack Small Christmas Pyramids – Designed in Germany

Elite Gourmet EGC-007 Easy Electric Poacher, Omelet Eggs & Soft, Medium, Hard-Boiled Egg Boiler Cooker with Auto Shut-Off and Buzzer, Measuring Cup Included, BPA Free, 7, White

Guten Tag Y'all German Flag Funny Oktoberfest Gift T-Shirt

Egbert's Treasures 5×8 Vintage Style Sign with Daisy Saying, Call Me Oma Because I'm Way Too Cool to be a Grandmother Decorative Fun Universal Household Sign

NEONBLOND Charm I Love You German Love Letter from Germany – Bead Fit All European Bracel

Socksmith Oktoberfest Black 10-13 (Men's Shoe Sizes 7-12.5)

BRUBAKER German Beer Bath Gift Set – Shower Gel, Bath Foam, Towel & Bag – Gift for Men

Feuerzangenbowle Mug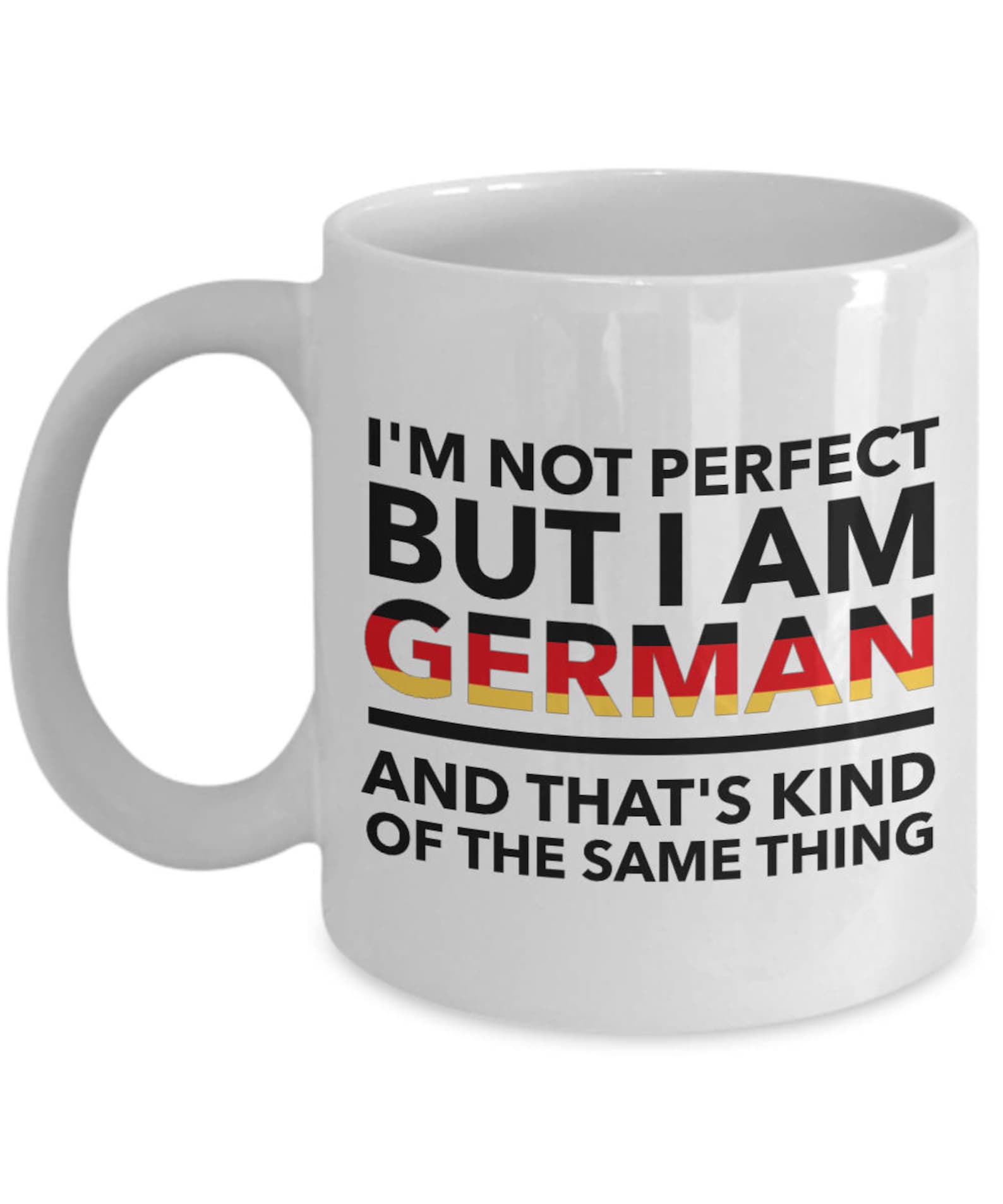 I'm not perfect but I am German and that's kind of the same thing mug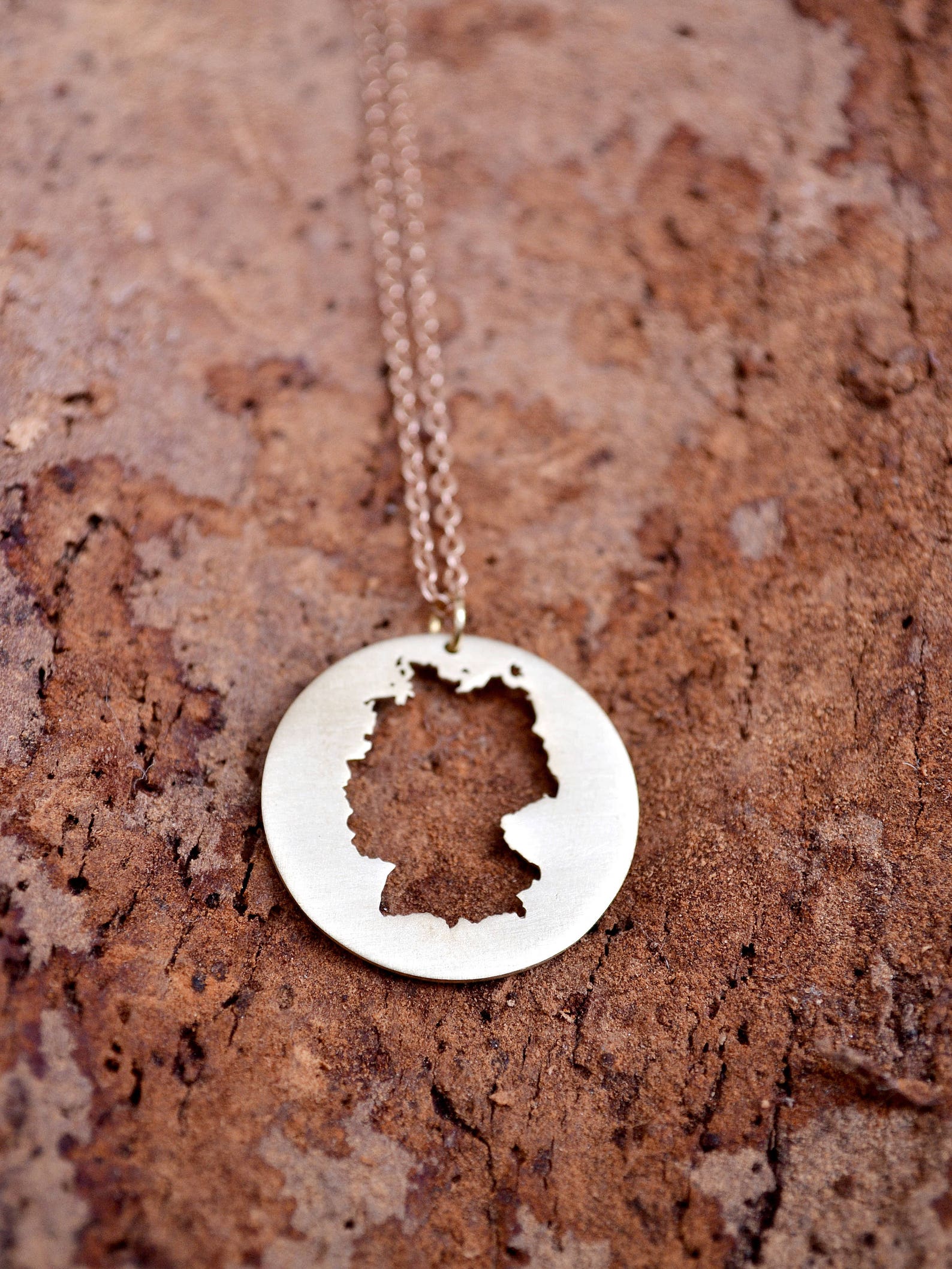 Germany Necklace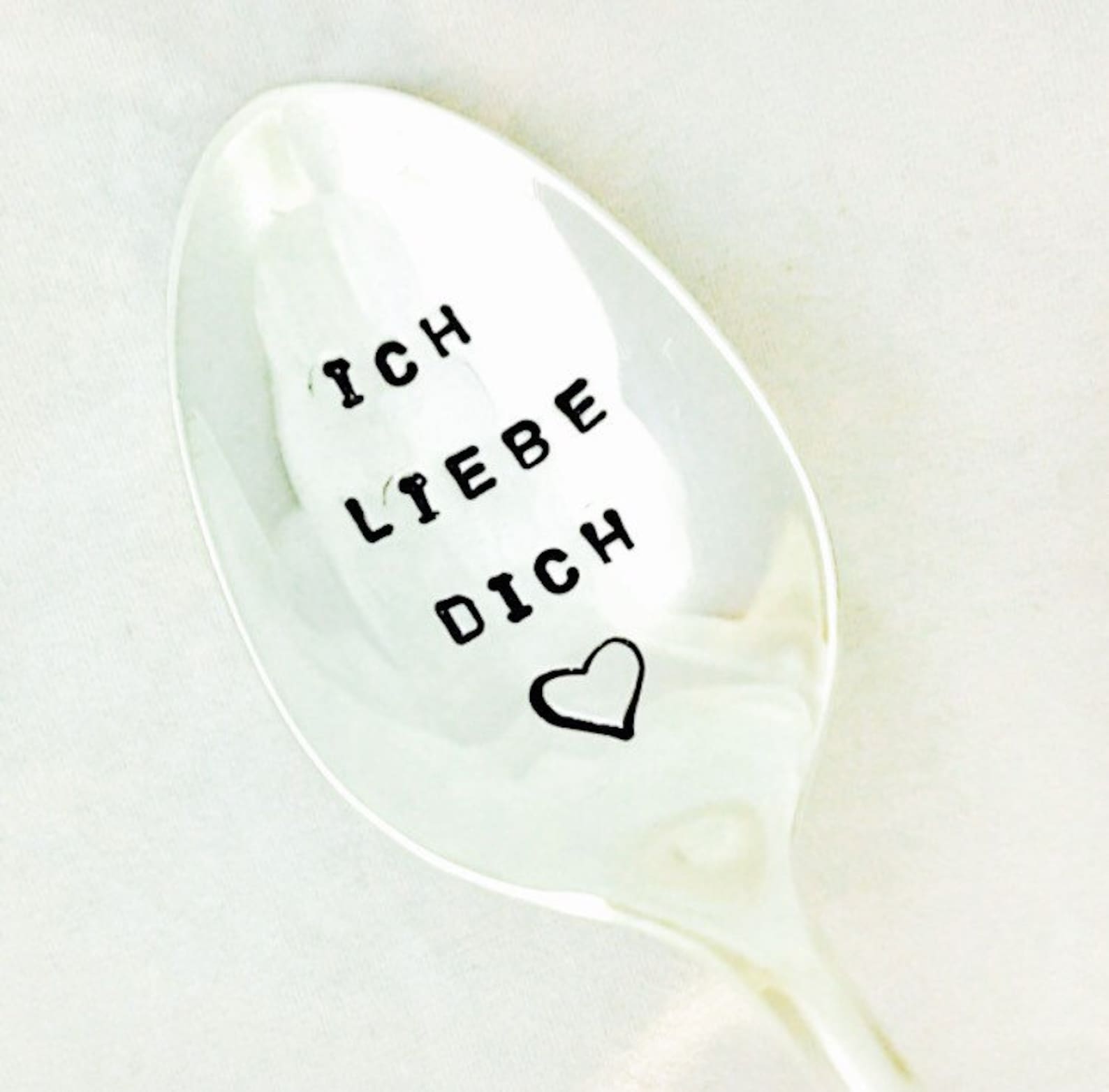 I love you spoon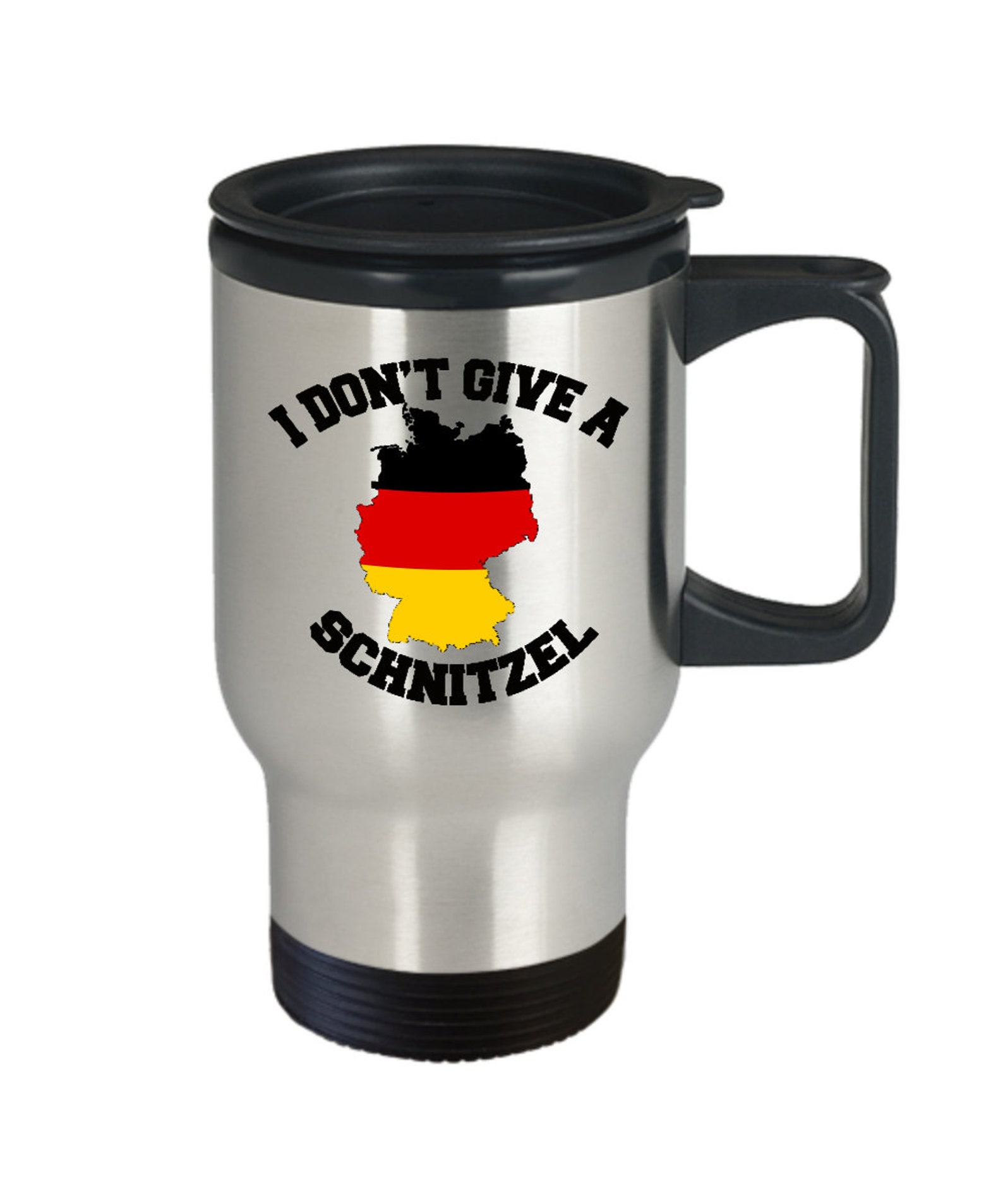 Travel Mug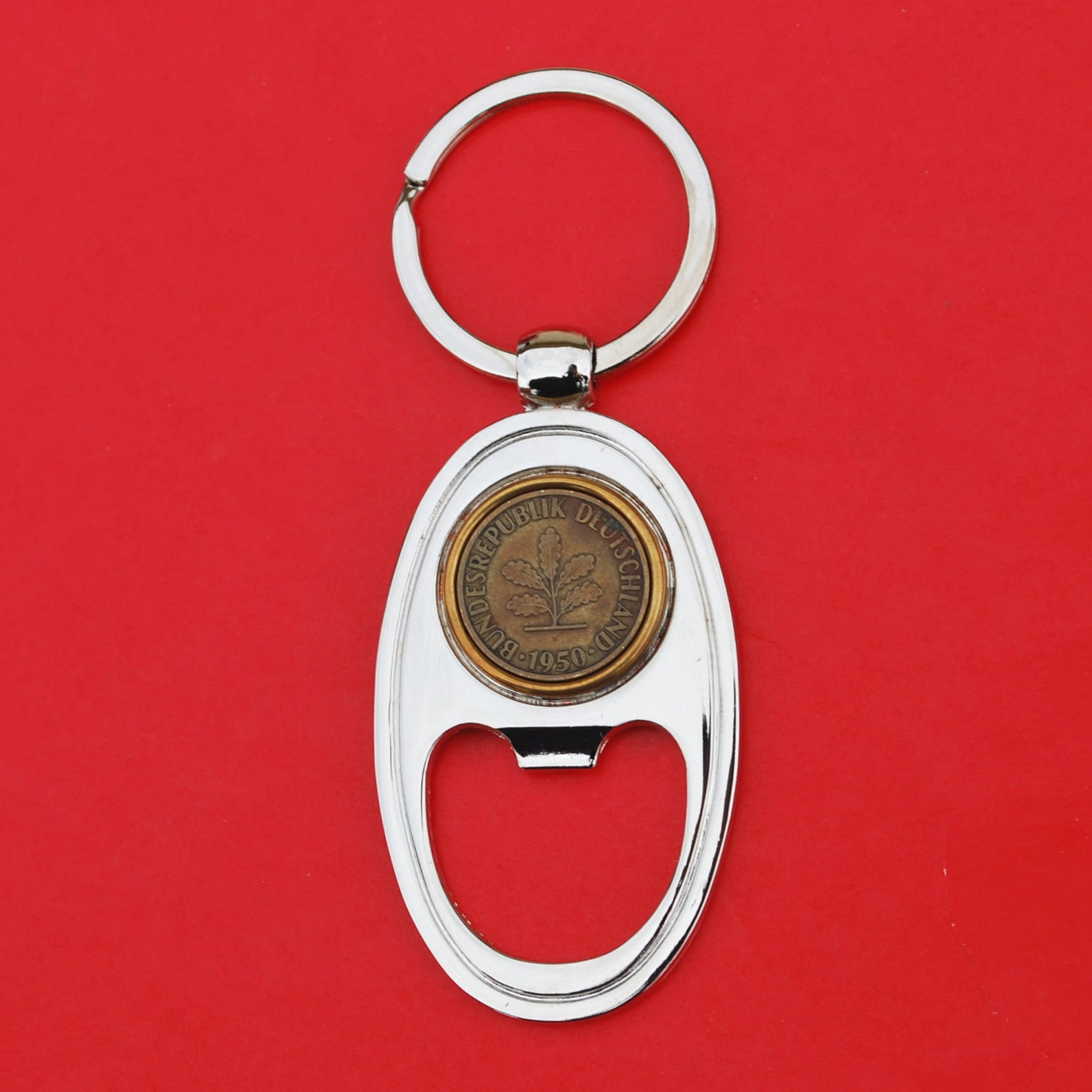 1950 Germany 5 Pfennig Coin Key Chain Ring Bottle Opener NEW – An Oak Seedling

Germany Deutschland Soccer HD Knit Scarf (Tricolor) (White)

YGGQF Throw Pillow Cover Germans in National Dress with Flag Man and Woman Traditional Bavarian Costume Travel to Germany People Decorative Pillow Case Square Pillowcase 18 x 18 Inch

iPhone 11 Pro Max Germany Flag German Gift Phone Case

A Schutzengel
Everyone needs a Guardian Angel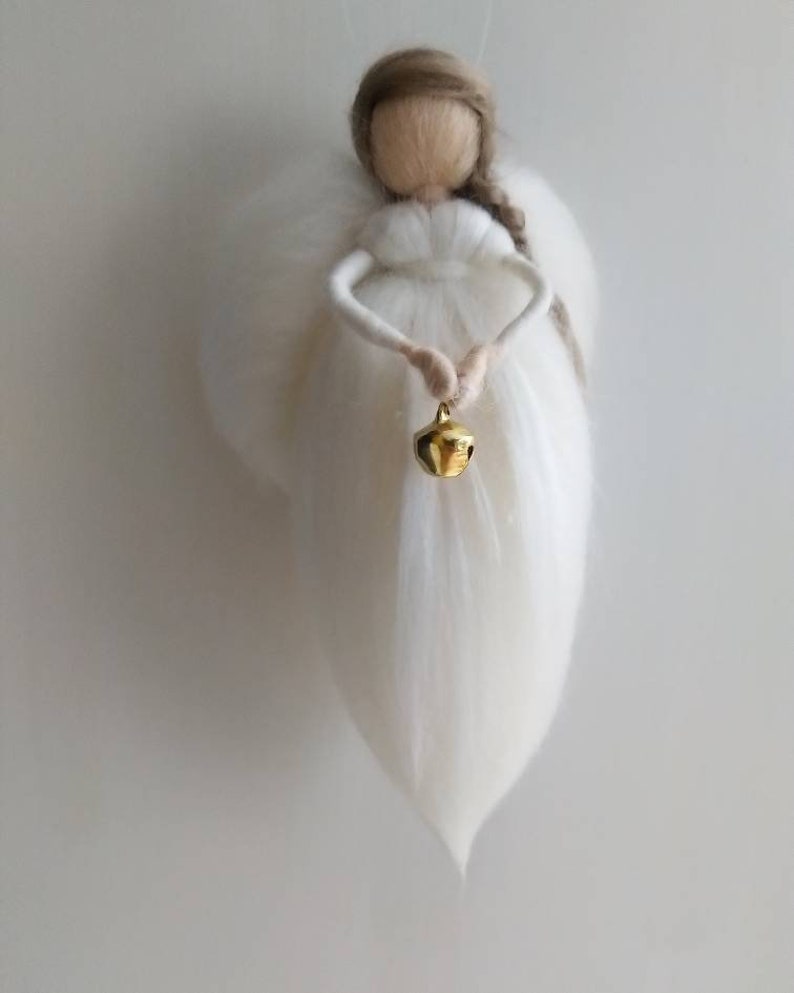 Kleiner Schutzengel mit Glöckchen nadelgefilzt

NICI Guardian Angel 'I'll Guard You' Keyholder (Blue)

Forest Decor Wooden Angel Figurine with Wings and Love Heart, Christmas Decoration, Remembrance Gift, Rustic Holiday Decorations, Wooden Angel Decor, Angel Gift, Made in Germany

German Gift Ideas for the Bar!
Beer Mug or Beer Glass? Römer Glasses for Wine! Beer Boots and Schnapps Gläser.
HAUCOZE Beer Stein German Beer Stein Ceramic Beer Mug Handmade Cup Tankard Petwer Lid Germany Coats of Arms Relief Gifts Souvenirs Giftbox 0.6 Liter

German Beer Stein black Deutschland pewter eagle wheat beer cup 0.5 liter tankard, beer mug ZO 1543S600

HB Hofbräuhaus München German Beer Stein Munich Hofbräuhaus München HB relief stein 0.5 liter tankard, beer mug King Werk KI 1000176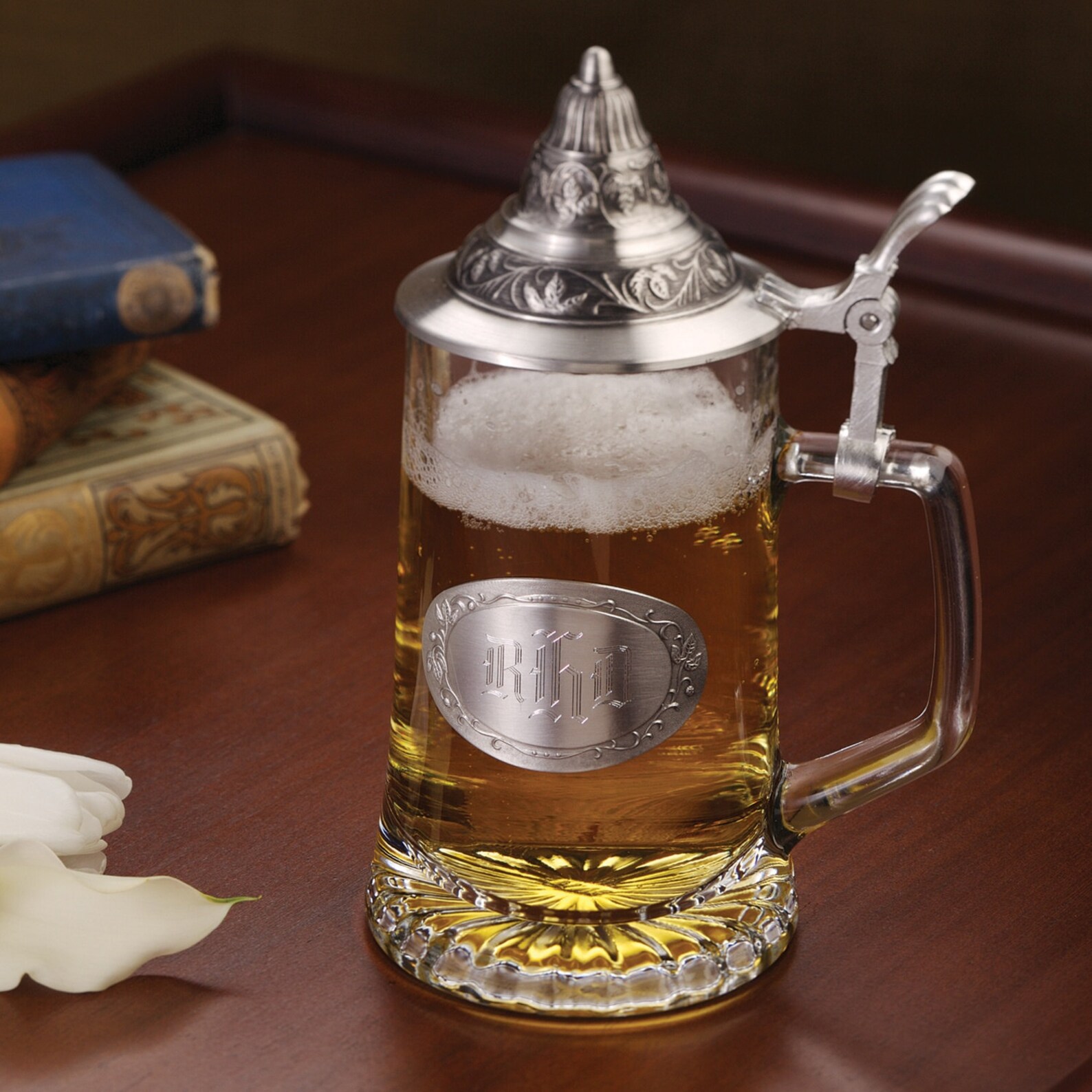 Personalized German Beer Stein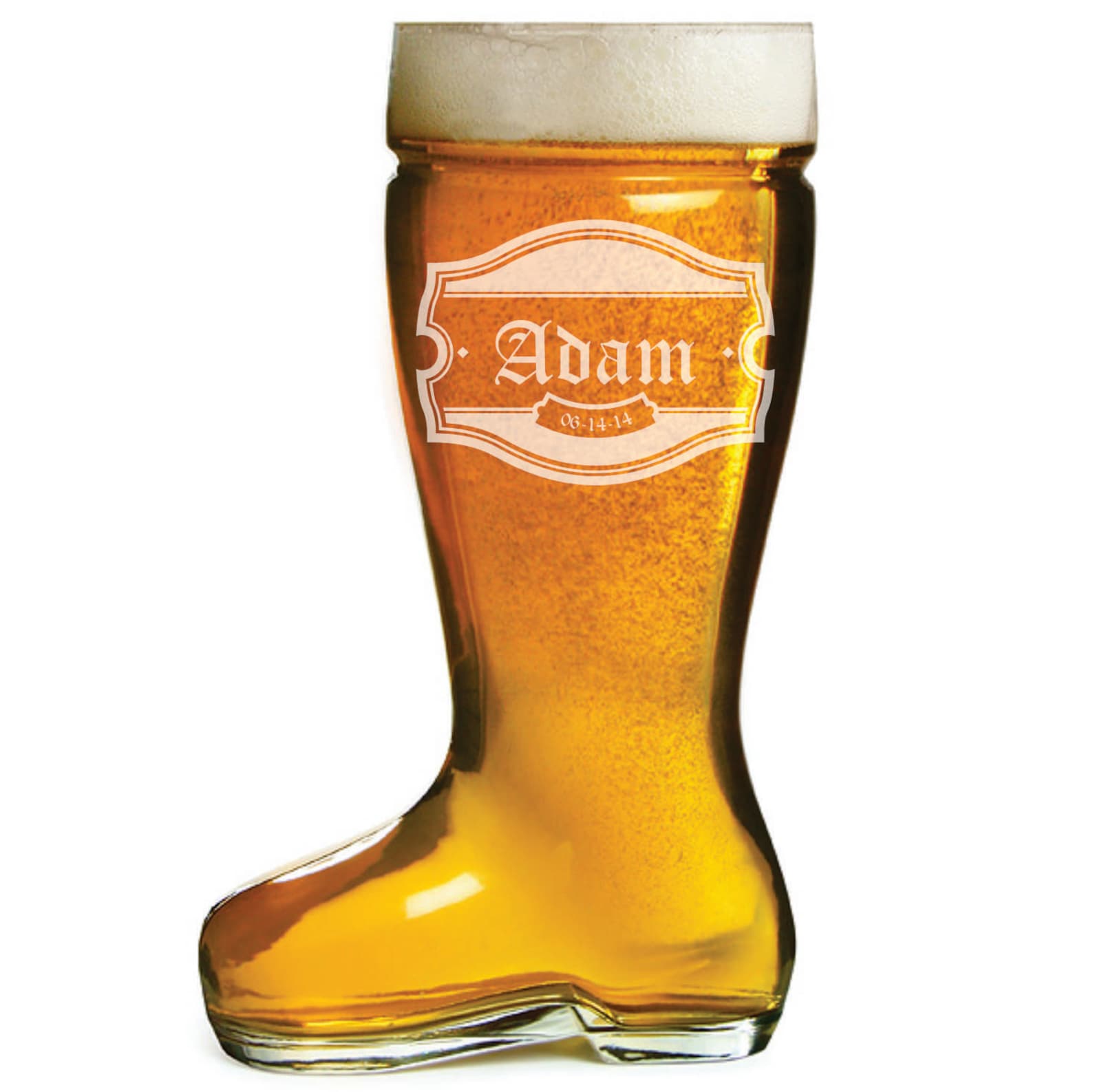 Custom Beer Boot

Personalized Pilsner Glasses Set of 4 – Premium Made in USA Glasses – Customized The Way You Want – Cool Present for Men, Women, Young, Old Friends & Couples – Perfect for Home Bar – Etched by Froolu

Germany EU Series Landmarks and Icons Shot Glass

Lederhosen German Stoneware Shot Cup Made in Germany One Shot Glass New

Mini Glass Boot 3 Pack Shot Glasses Standard

Set of 2 German Rhein Glass Roemer Vintage Goblet Wine Glass w/Gold-Leaf Rim and Grape Pattern Vintage Wine Glass Goblet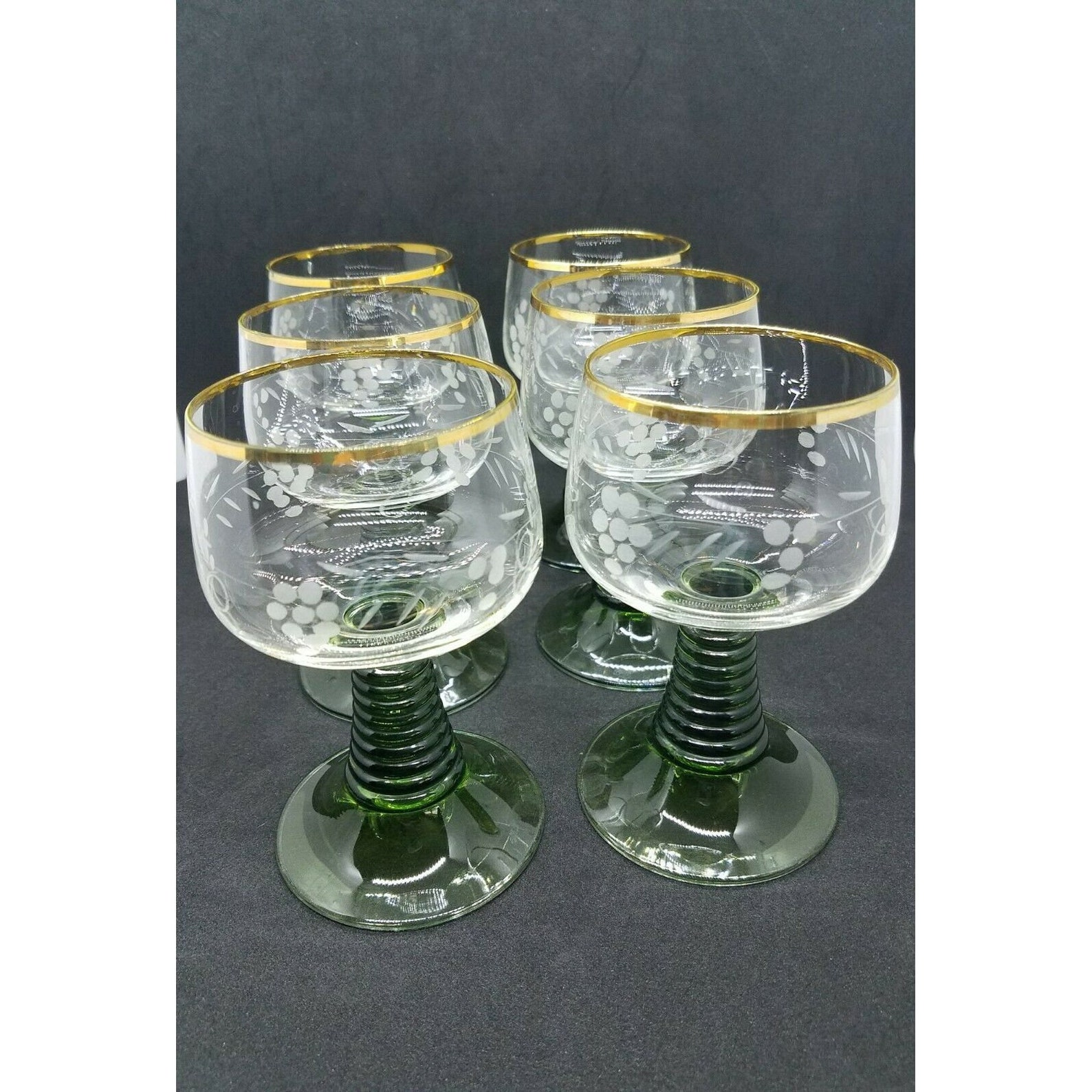 6 Römer wine glasses

Prost – German Cheers – Stemless Wine Glass – Cute Germany Themed Gifts or Party Decor for Women and Men – Large

For the Biergarten or Home Kneipe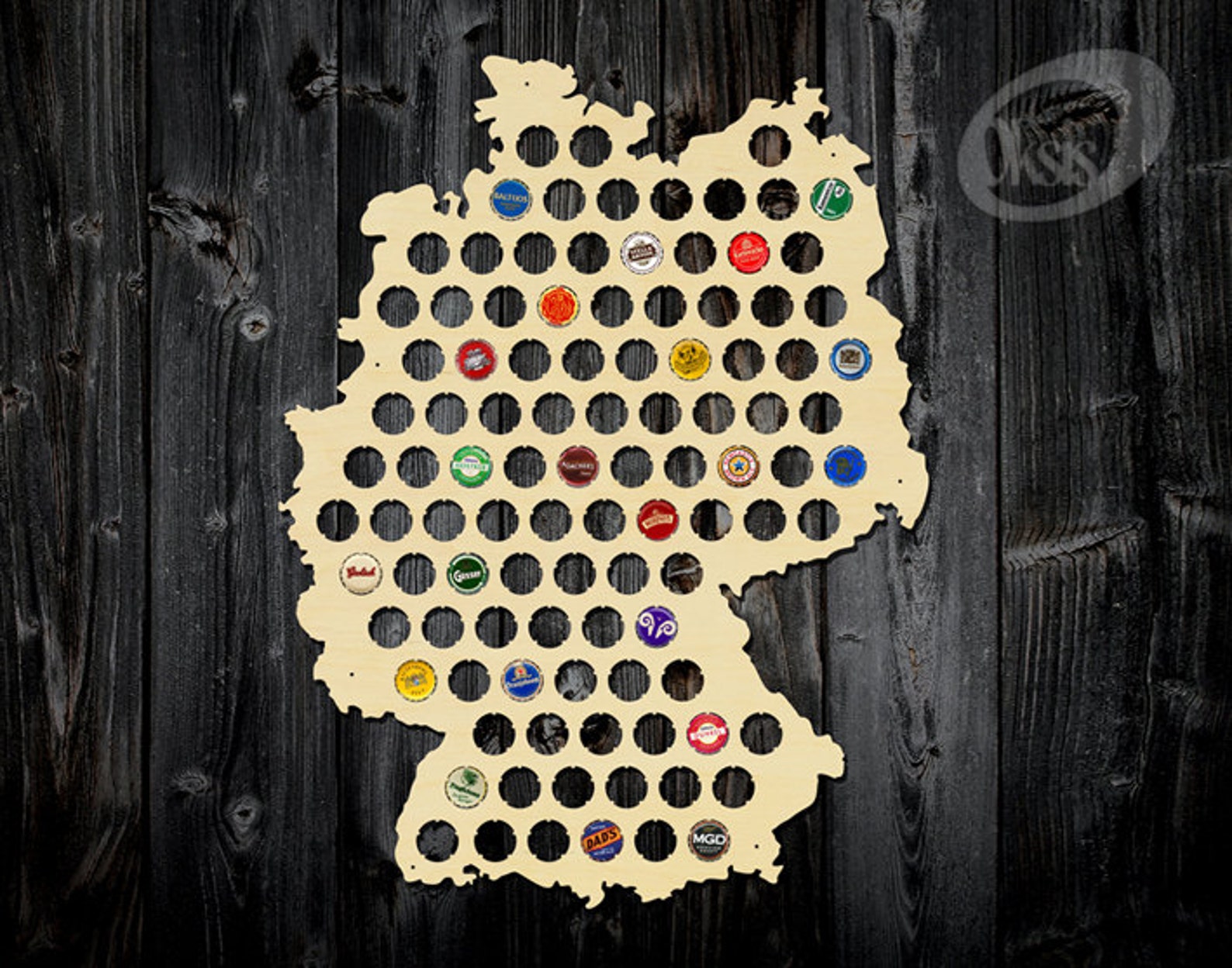 Beer Cap Map, Beer Cap Map of Germany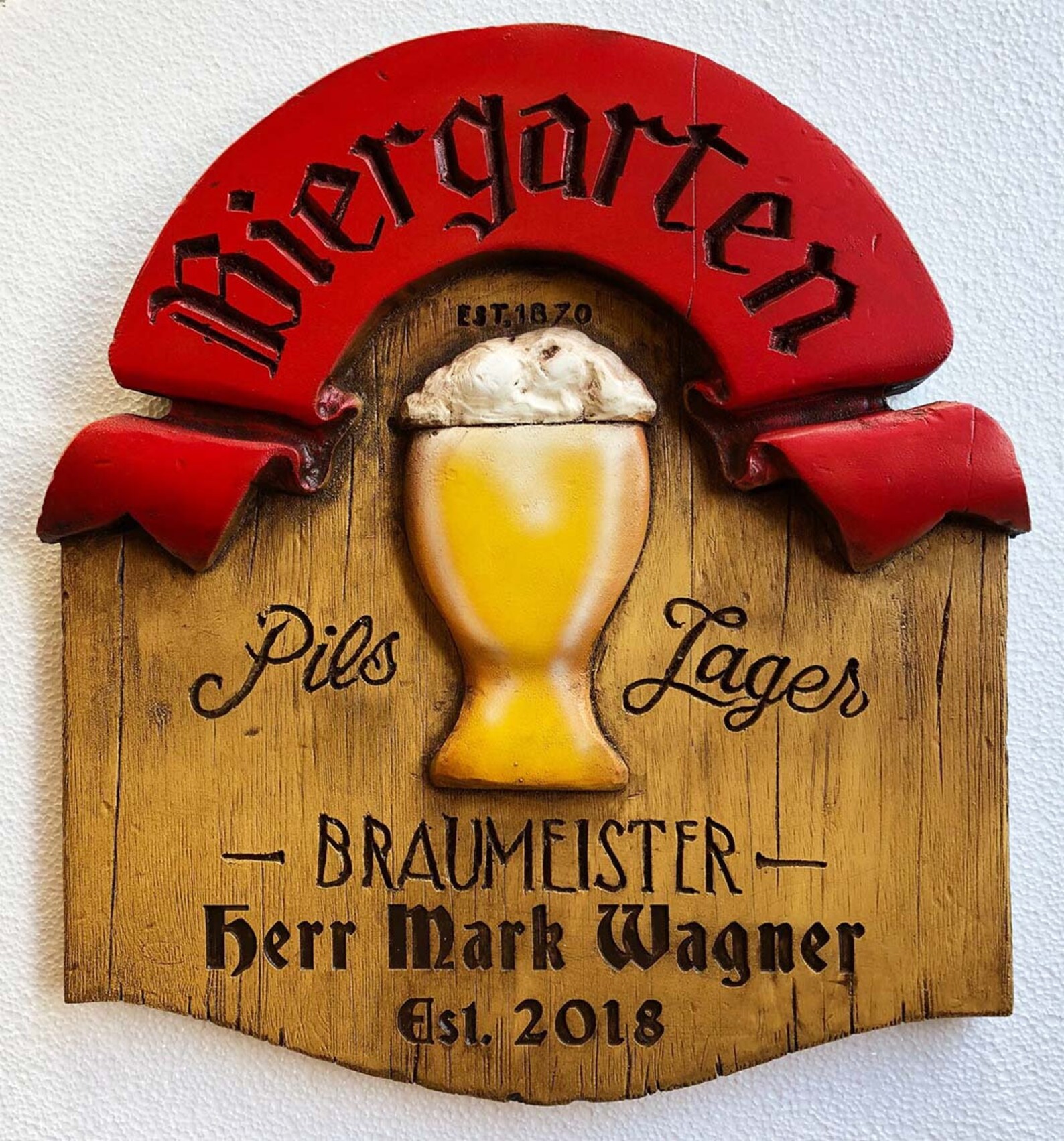 German Biergarten Personalized Beer Pub Sign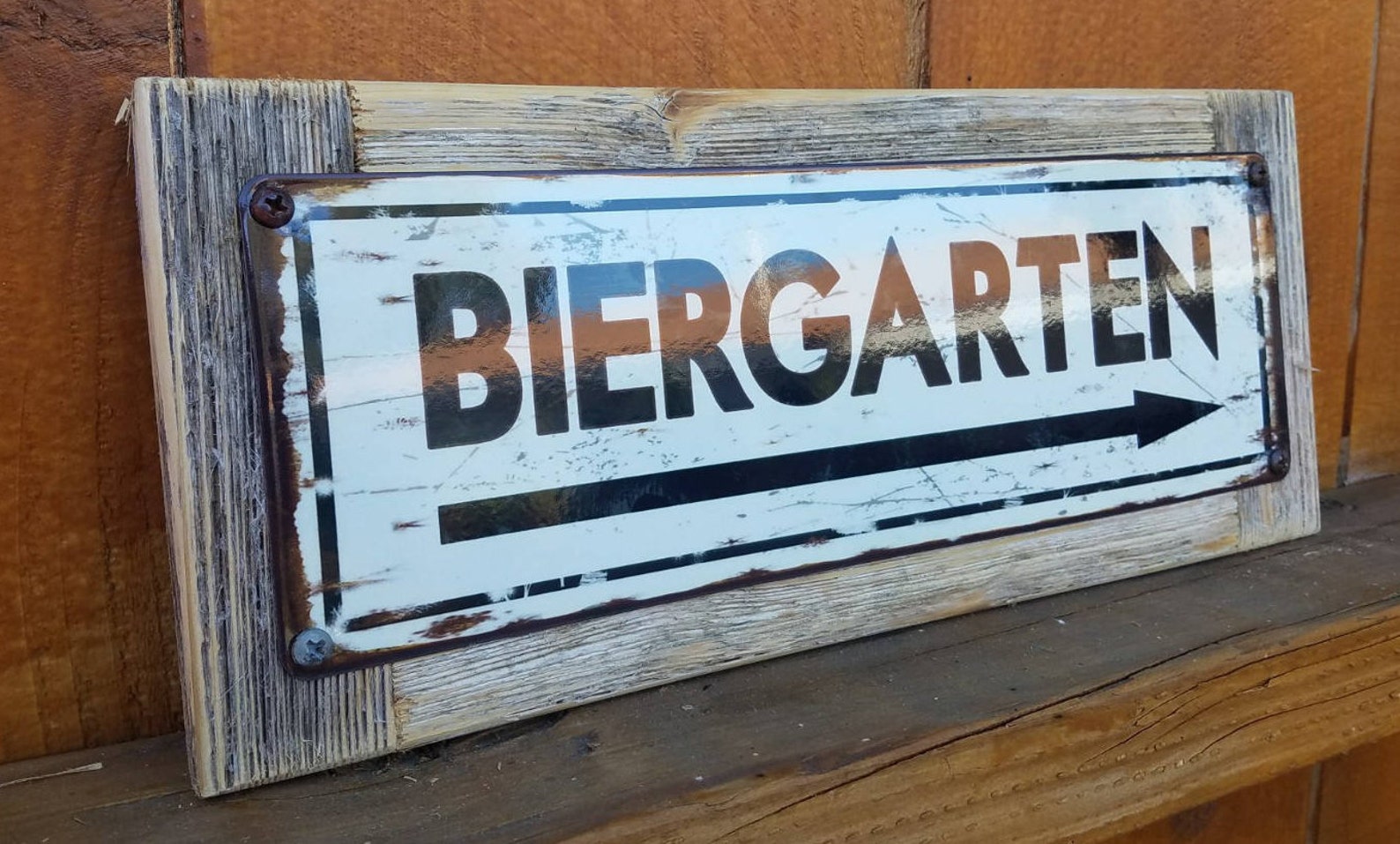 Biergarten Sign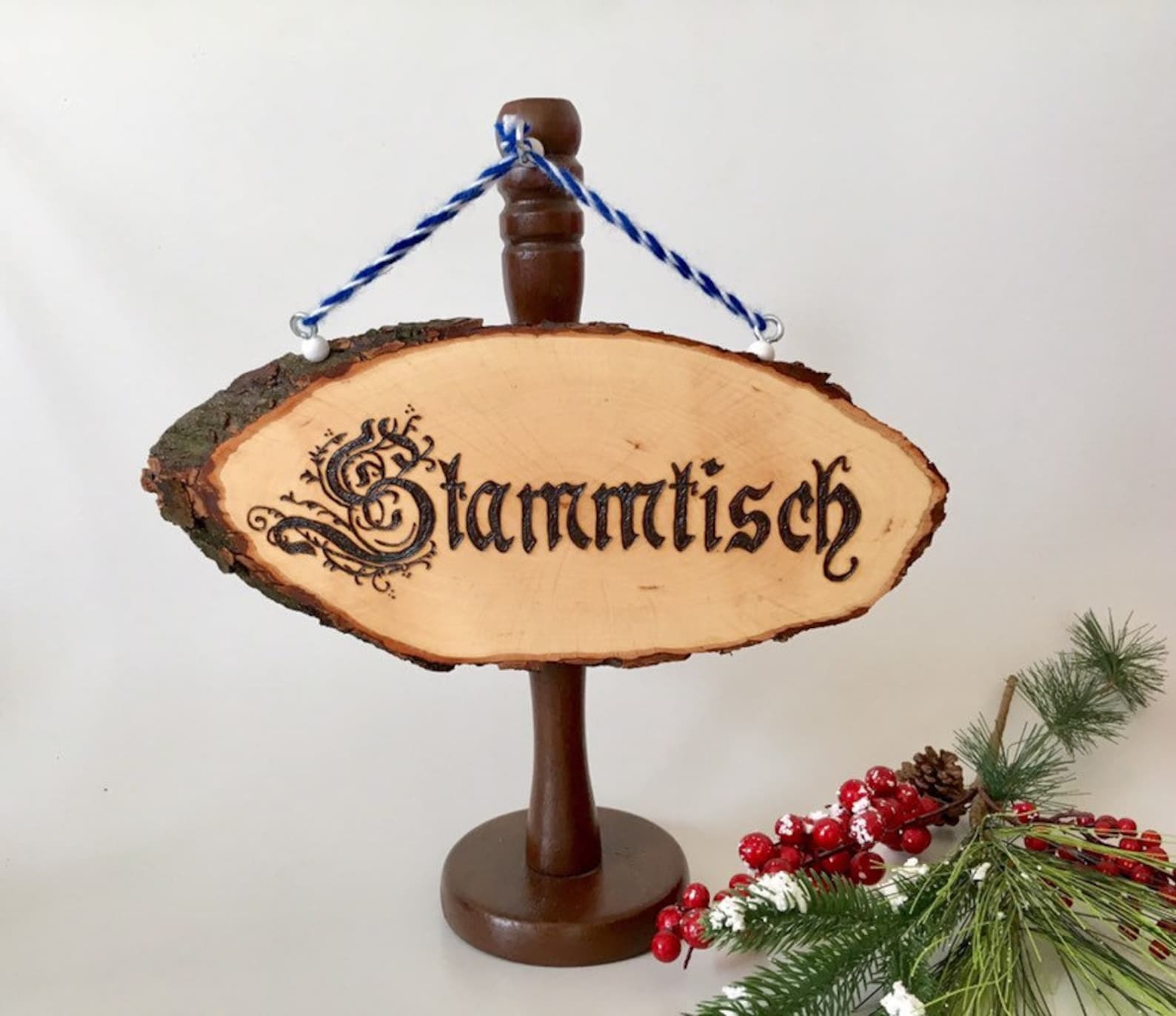 Stammtisch sign

A PIECE of GERMANY!
You can own a piece of land in Germany… it's a small piece, but it's all yours!
Piece of Land – Unique Gift from Germany – Sustainable, Unusual Gift for Family and Friends – Personalized Land Owner's Certificate for Women and Men – Berlin Souvenir

Christmas and Advent Decorations
German Christmas Light Arch- SchwibbogenFind them Here
German Christmas Pyramids for SaleFind them Here
German Christmas Light Arch- SchwibbogenFind them Here
German NutcrackersFind them Here
For the Chef
ZWILLING J.A. Henckels TWIN Four Star II 8-pc Knife B

ZWILLING Now S 6-pc Knife Block Set – Granada Orange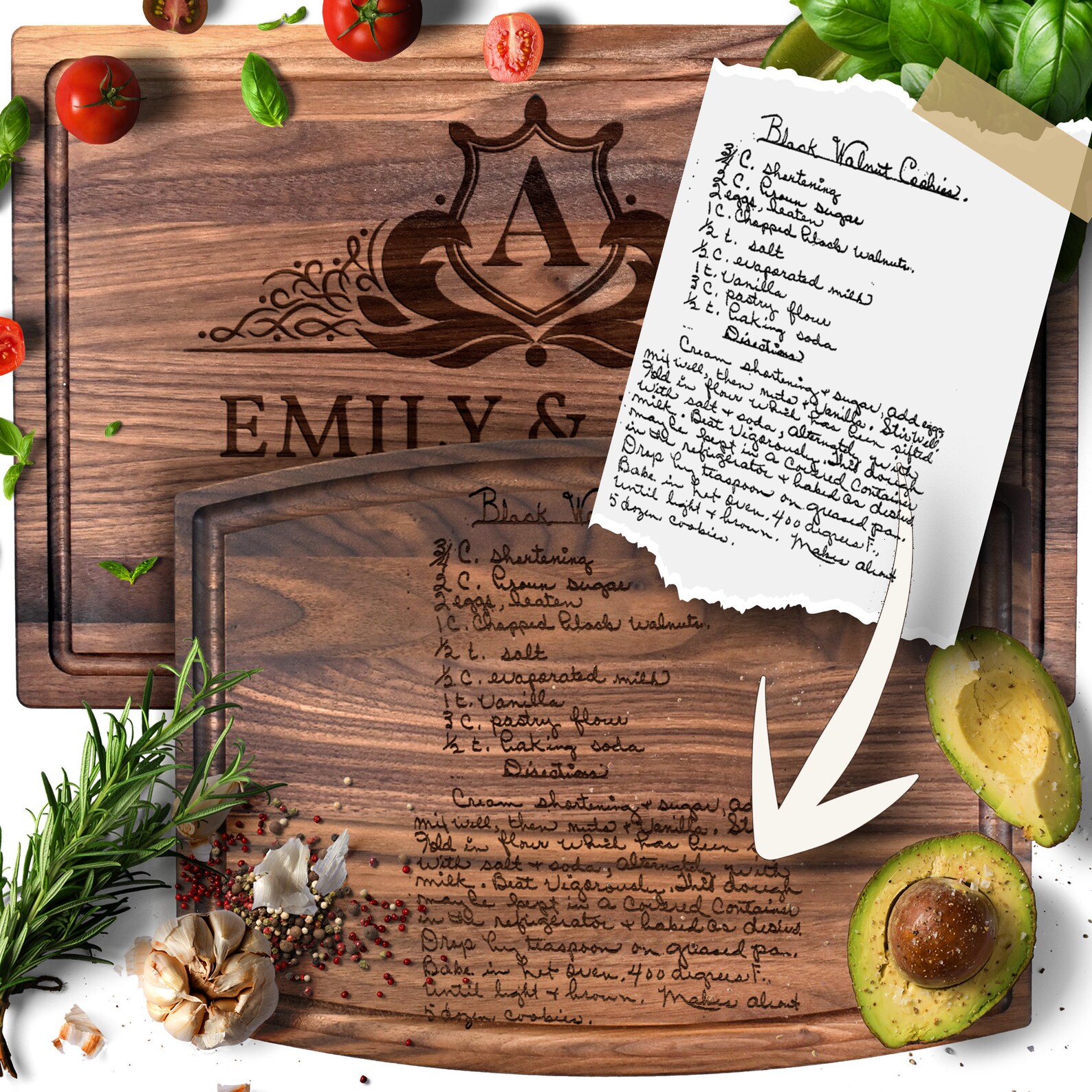 Recipe Cutting Board / Personalized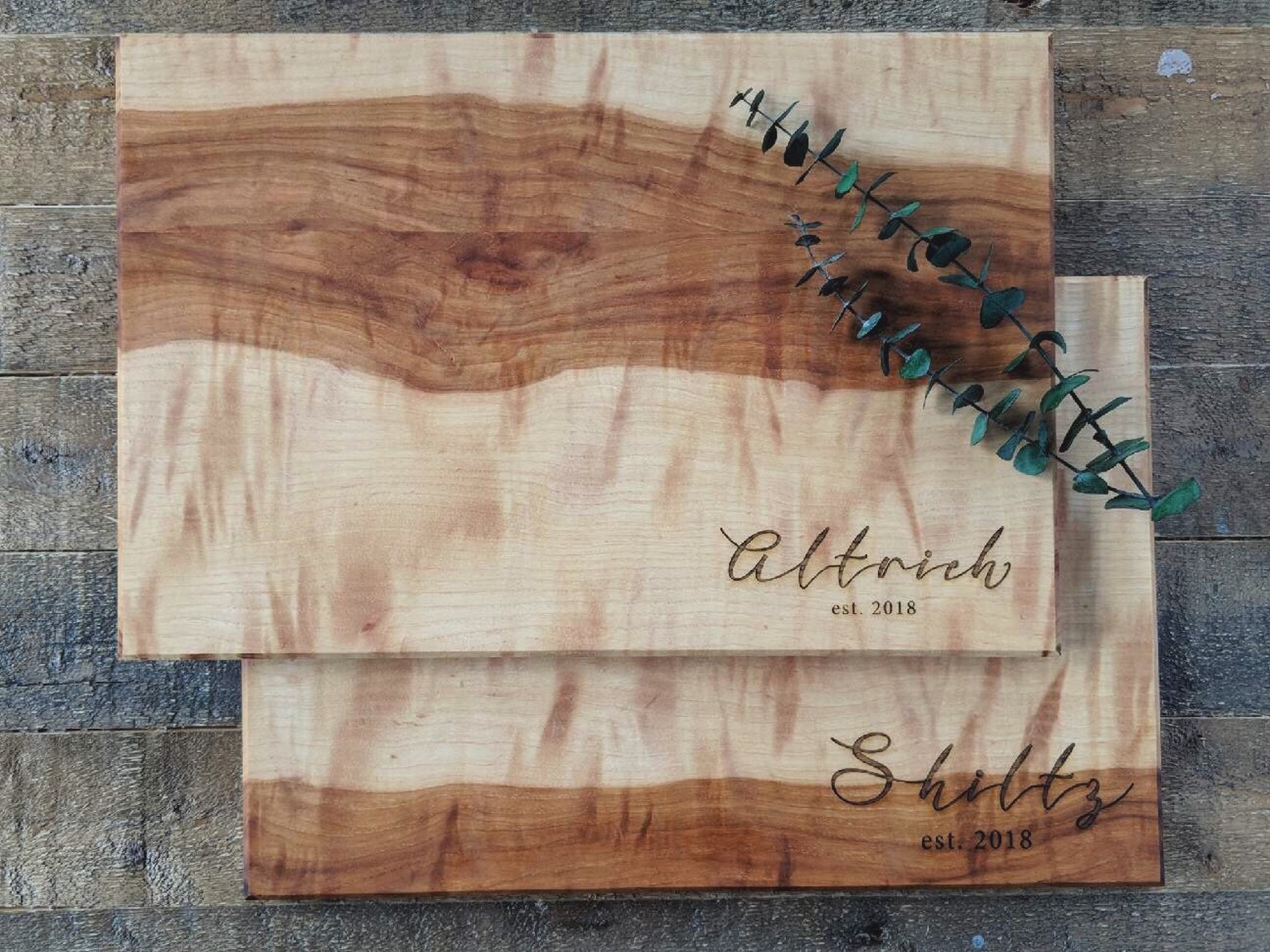 custom engraved cutting board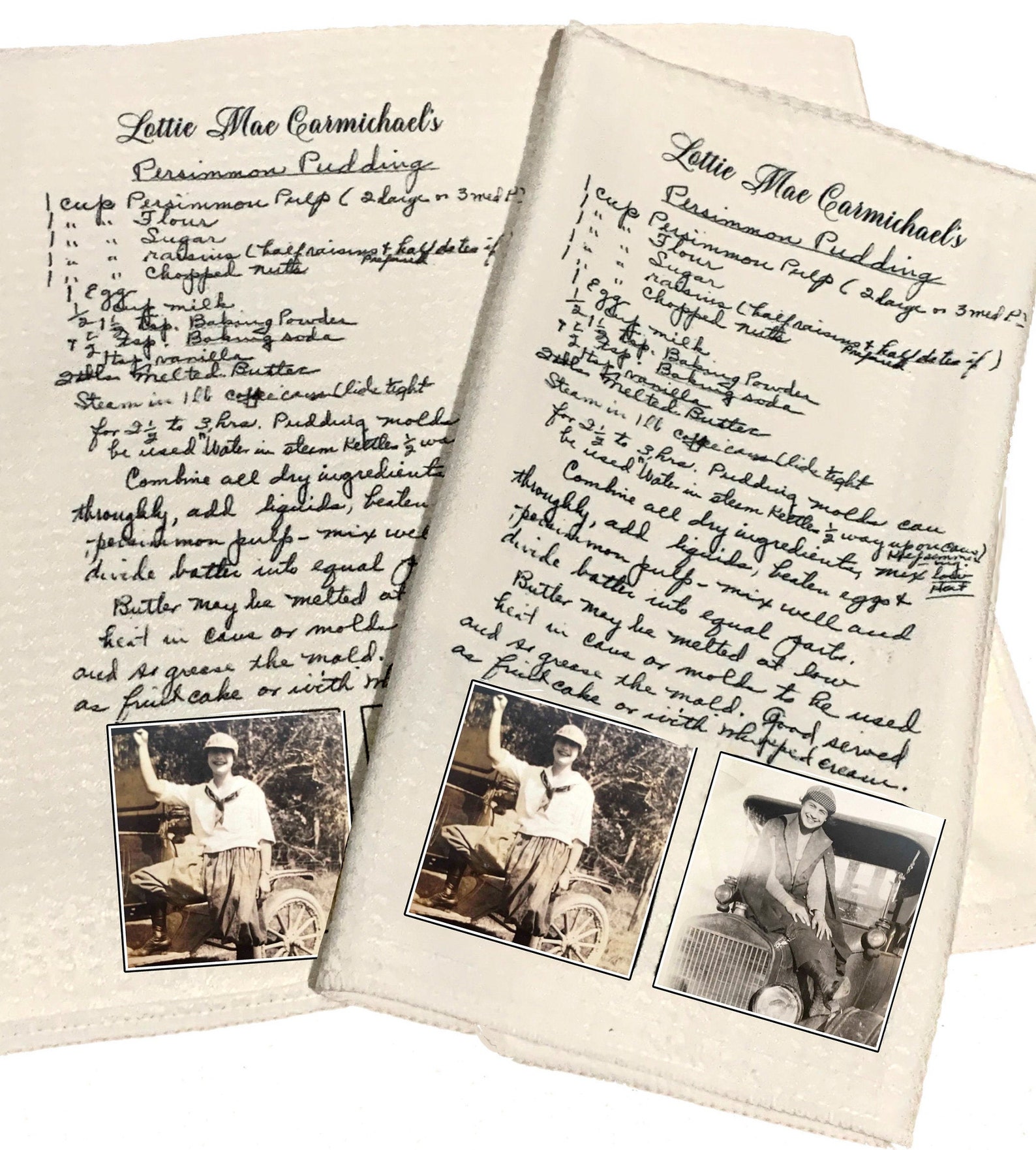 Recipe Tea Towel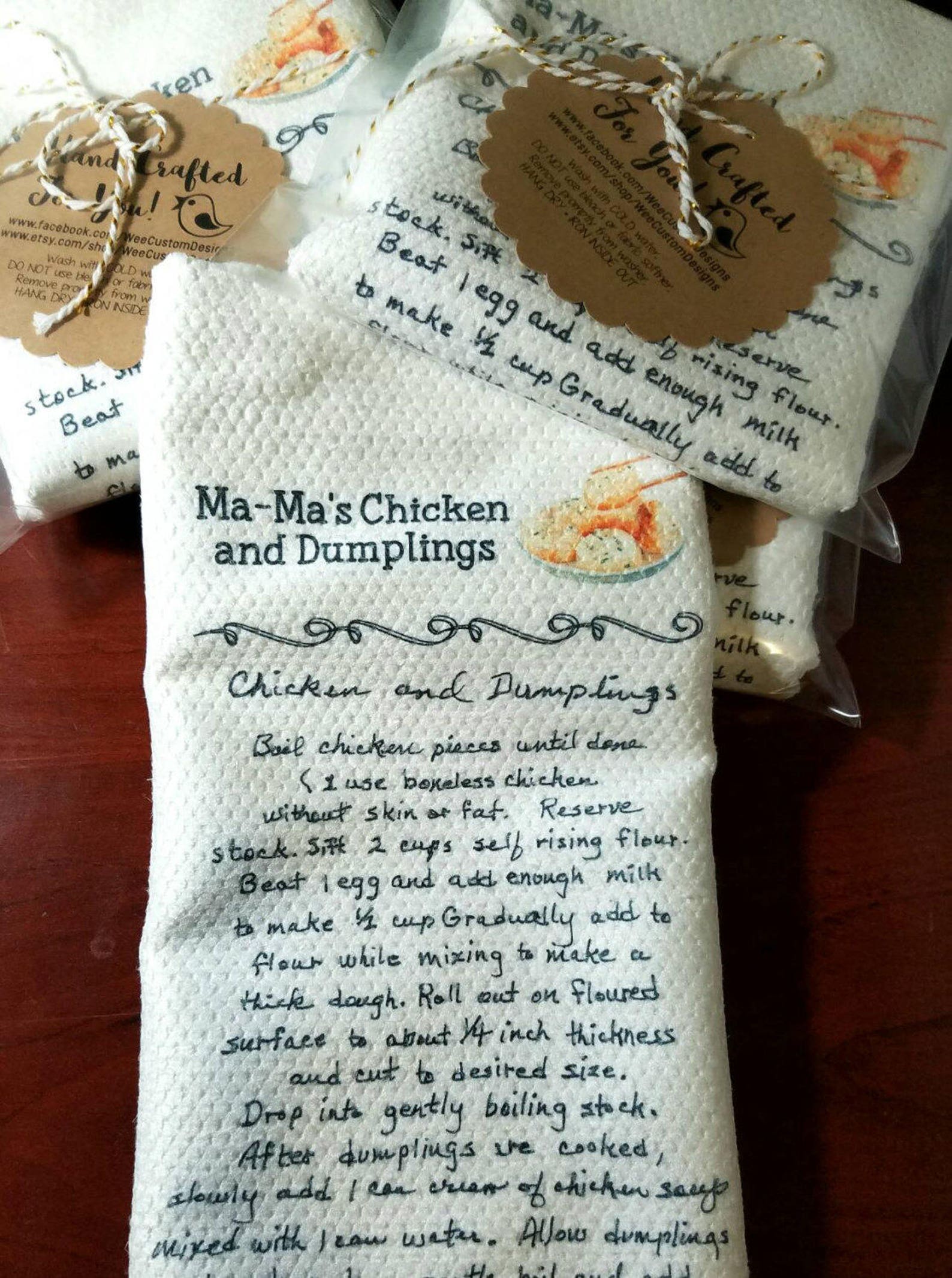 Handwritten Recipe Tea Towel

For the Traveler
Two things I never travel to Germany without. This is the Travel Journal I use. It's small enough to fit in my purse (and even pocket), has slots for business cards and receipts, and you can set it up with refills! Get lined paper, plain paper or even graph paper. And the power converter/charger handles my phone, laptop, hairdryer….
BESTEK Universal Travel Adapter 220V to 110V Voltage Converter with 6A 4-Port USB Charging and UK/AU/US/EU Worldwide Plug Adapter (White)

Refillable Travel Journal, Fine Brown Handmade Leather Travelers Notebook for Men & Women, Perfect to Write in, Gift, Travelers, Small, Passport Size, 5.2 × 4 Inches, Germany

The Journey System is an AMAZING 5 bags in 1 travel system that fits in the overhead space in the plane, and holds everything you need!
Walking Sticks with Stocknagel
A vintage Walking Stick is a wonderful hiking accessory… or decoration. Of course, you can always start your own Stocknagel collection…(Stocknagel are the badges you collect and add to your stick, showing everyone where you hiked)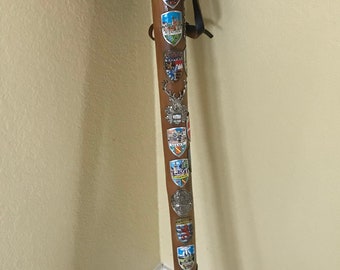 Vintage German Walking Stick Cane Carved Wanderstock w/ 44 Badges Stocknagel 39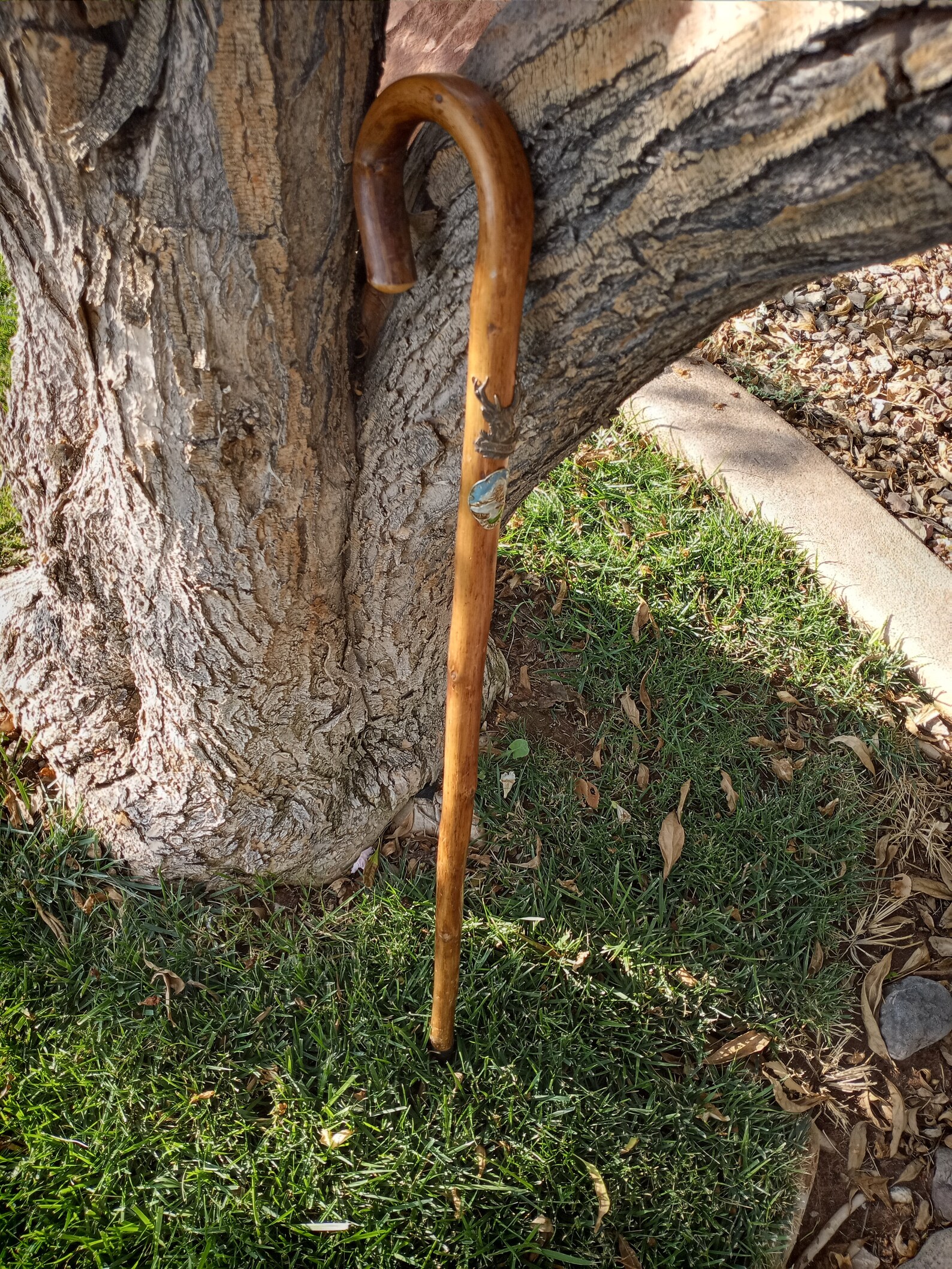 Vintage German Walking Stick- Innsbruck Stag; Matterhorn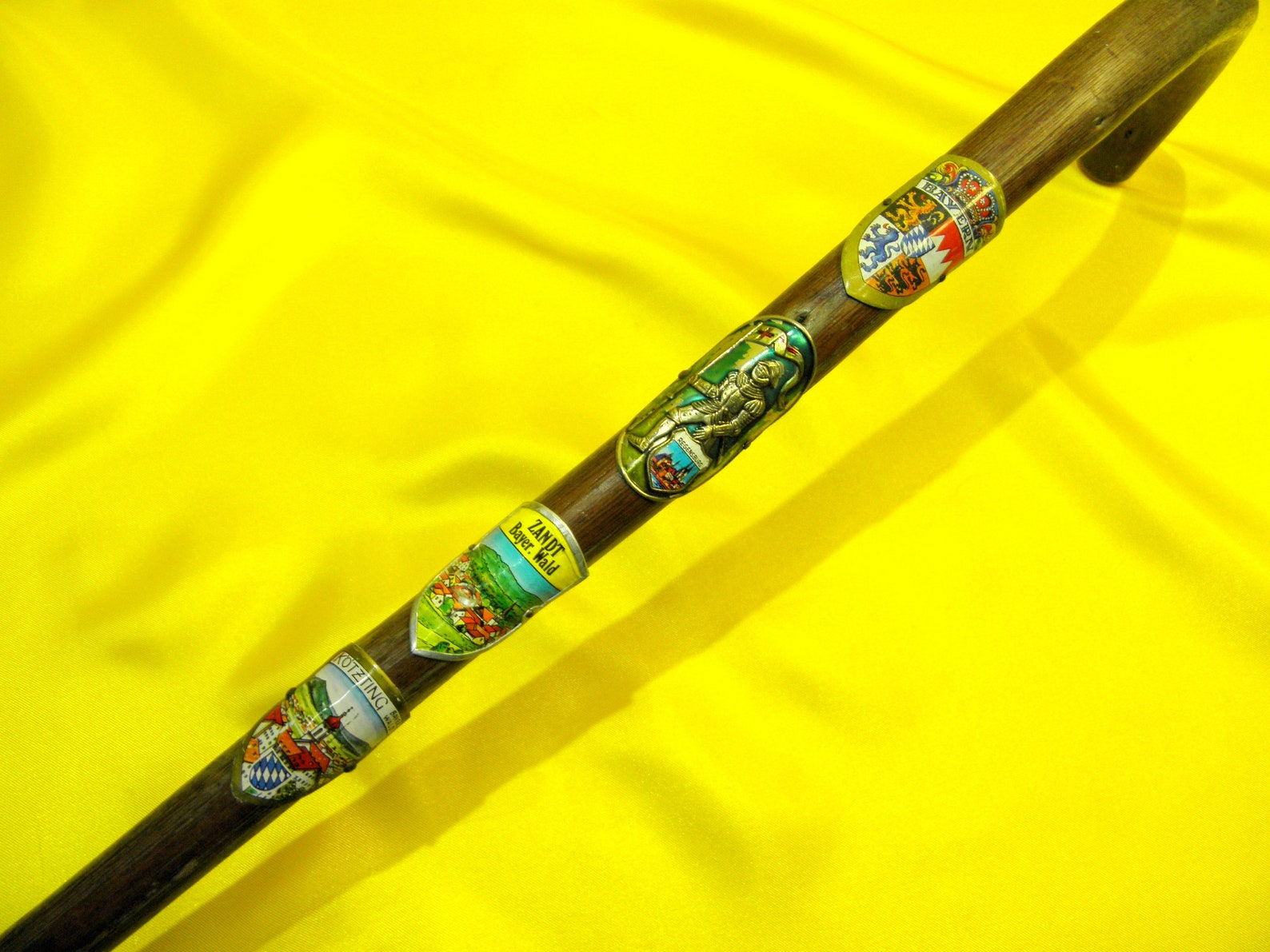 Wooden Alpenstock, Vintage German Wood Walking Cane with 4 Metal Badges and Metal Tip Stick

SE Survivor Series Wooden Walking/Hiking Stick with Hand-Carved Grizzly Bear Design, 55

Something For The Wall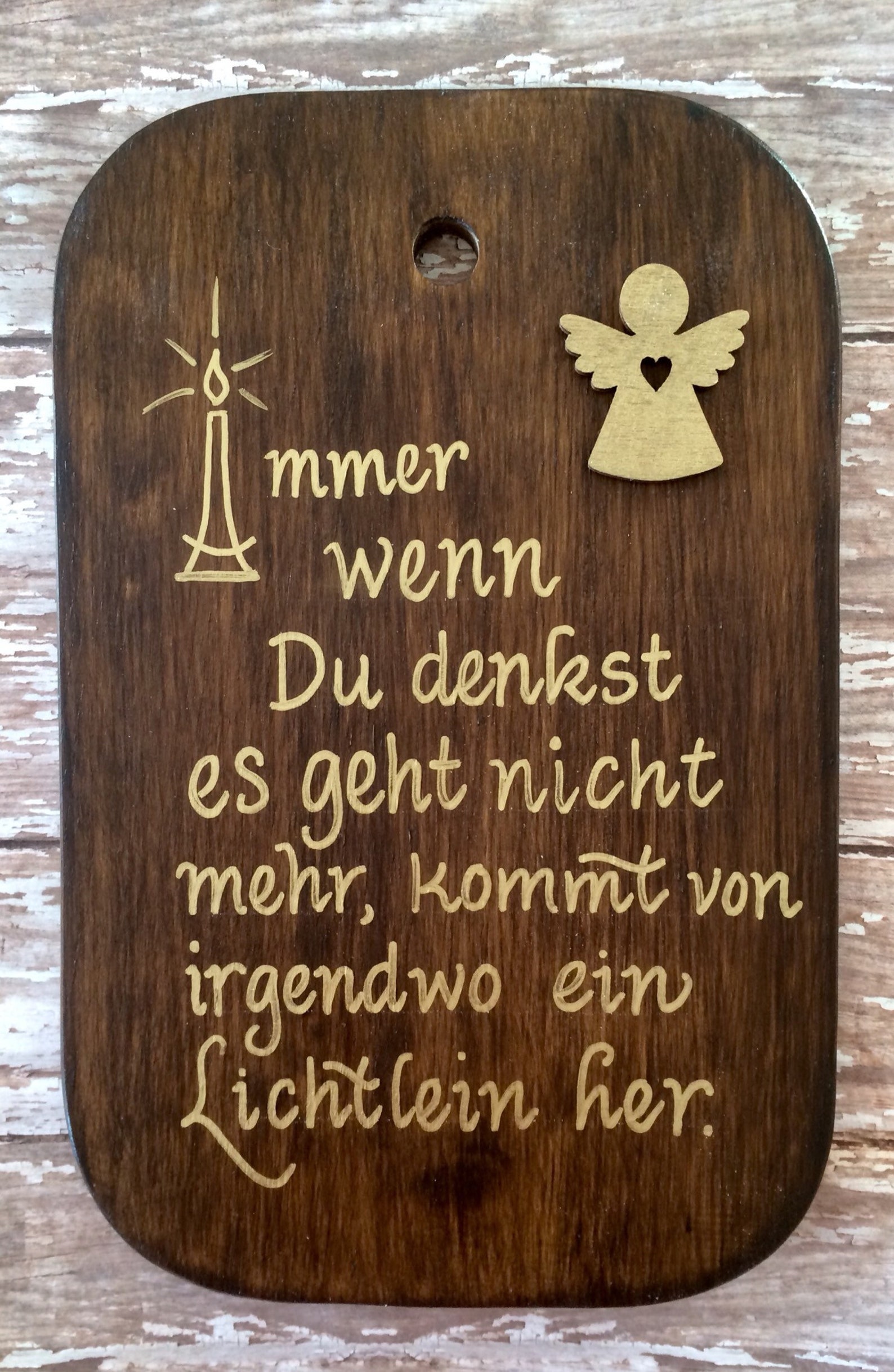 Comforting Gift, German Sign, inspirational Sign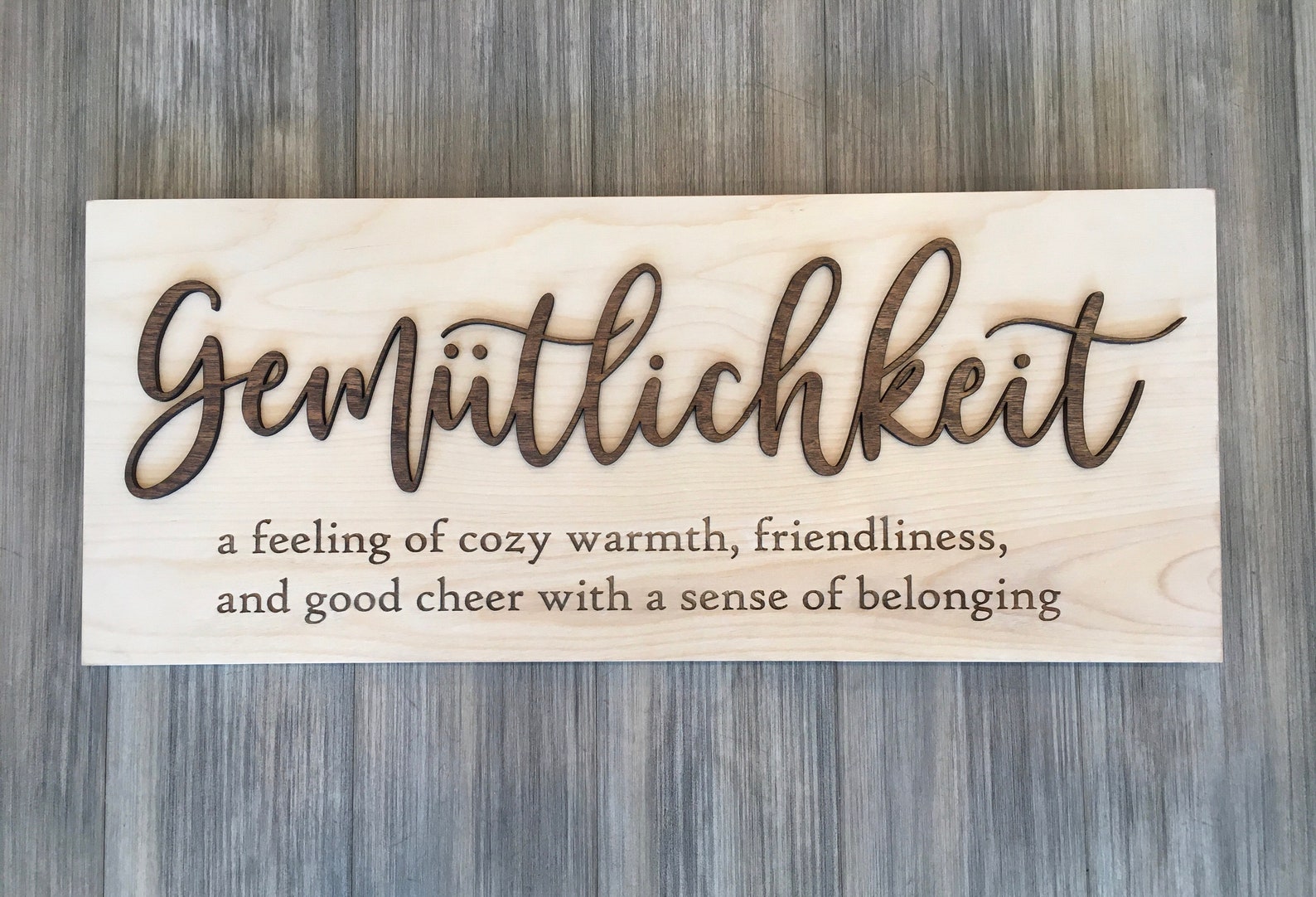 German Sign Wood Sign Gemütlichkeit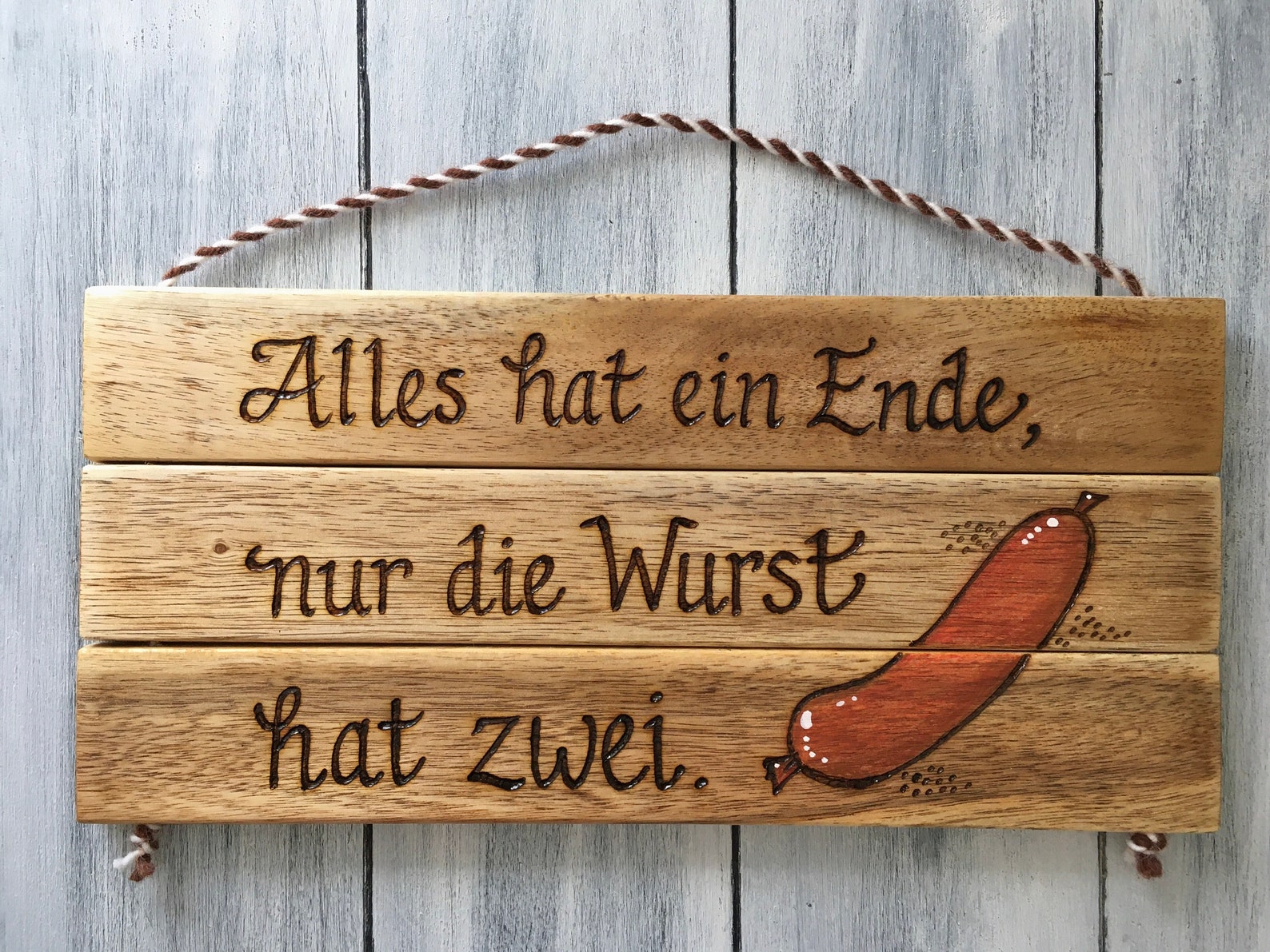 Alles Hat Ein Ende

My Greatest Blessings Call Me Oma

German BEDDING!
Who else loves cozying up in a German bed with authentic Feather Pillows and comforter? Now you can sleep like this at home! Other sizes and styles available, click through to see
German Winter Comforter

Square German Pillow

Magazines and Newspapers
Reading about home, is a great way of staying in connection. Most in German, but German Life is in English (and it's a GREAT GIFT!)
NOTE- Print magazines and Newspapers shipped from Germany are expensive! But the Kindle editions are quite reasonable (You don't need to own a Kindle, you just need the Kindle APP)
Stern : Das Deutsche Magazin

Geo – German ed

Dein Spiegel

LandGenuss

NaturApotheke

Glamour German edition

DIE ZEIT

Frankfurter Allgemeine

Süddeutsche Zeitung

Plan a Cruise for Next Year!
Next year a River Cruise in Germany! (All trips can be cancelled if needed) Wouldn't it nice to have a Trip to Germany to look forward to?
2021 RHINE HOLIDAY MARKETS 8 DAYS FROM BASEL TO COLOGNELearn More Here
2021 RHINE & MOSELLE 10 DAYS FROM STRASBOURG TO FRANKFURTLearn More Here