German Paper Mache Easter Eggs – The History, and Where to find New and Vintage Eggs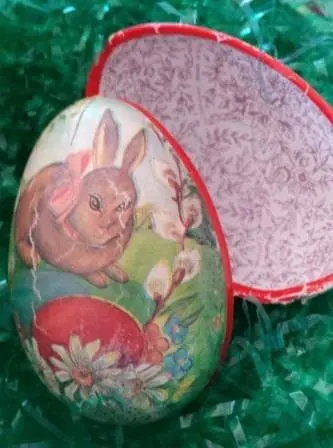 The Easter Bunny (Oster Hase) in Germany doesn't hide treats in pastel colored plastic eggs… instead; he uses these traditional German Paper Mache Easter Eggs. These beautifully decorated with motifs of Bunnies, flowers and springtime, they are big enough to hold all your favorite Easter Chocolates. The gift box eggs are a lovely addition to your Easter Celebrations, and are one of my favorite German Easter Traditions.
My mom would often place one for each of us on the Easter Breakfast Table. Breakfast is extra special when chocolate is involved! And they make a sweet centerpiece, nestled in a basket of Easter Grass. It's also a nice way to present a small gift at Easter.
Luckily, you can still find German Paper Mache Easter Eggs for your Treats! New and Vintage… and in loads of different sizes.
Take a look below!
German Paper Mache Easter Eggs
Paper Mache Easter eggs have been used in Germany to give treats since the late 19th century. Like the wood carved figures, these eggs originated in the Erzgebirge.  The very fancy ones even had real lace around the edges.  Naturally, being made from paper, they are quite fragile, and since they were given to children…. Well… you can imagine there aren't many old ones left.
Antique Eggs have become very collectible, and some are quite valuable! If you happen to have an old Paper Mache Egg, look inside to get an idea of the date.
How to Date Vintage German Paper Mache Eggs
Eggs stamped German were generally produced before 1918.
Eggs stamped German Republic can be dated between 1918 and 1933.
Eggs that are marked East Germany, German Democratic Republic, West Germany and Federal Republic of Germany all  date after World War II.
In Germany, it is still custom to give an Easter Egg as a gift to friends and family. You can still get these wonderful eggs, in many sizes… perfect to fill up with treats for your favorite kids (big and small).
You can Find New Paper Mache Easter Eggs on and Amazon
This sweet eggs are perfect for filling with your own treats… like chocolates or small toys. And you can use them again every year.
Nesting Eggs…
You get 6 eggs in one! And they all next together for storing until next Easter
Set of 6 Nesting Decoupage Easter Eggs

Filled Paper Mache Easter Eggs
These Paper Mache Eggs are filled with delicious Neideregger Marzipan eggs!! Makes a wonderful hostess gift or Easter treat for Marzipan lovers!
Niederegger Nostalgic Easter Egg Gift Box – 100g/3.5 oz
Vintage Easter Paper Mache Eggs
Are you searching for Vintage German Paper Mache Eggs? These collectible eggs will remind you of childhood… and can be used for years.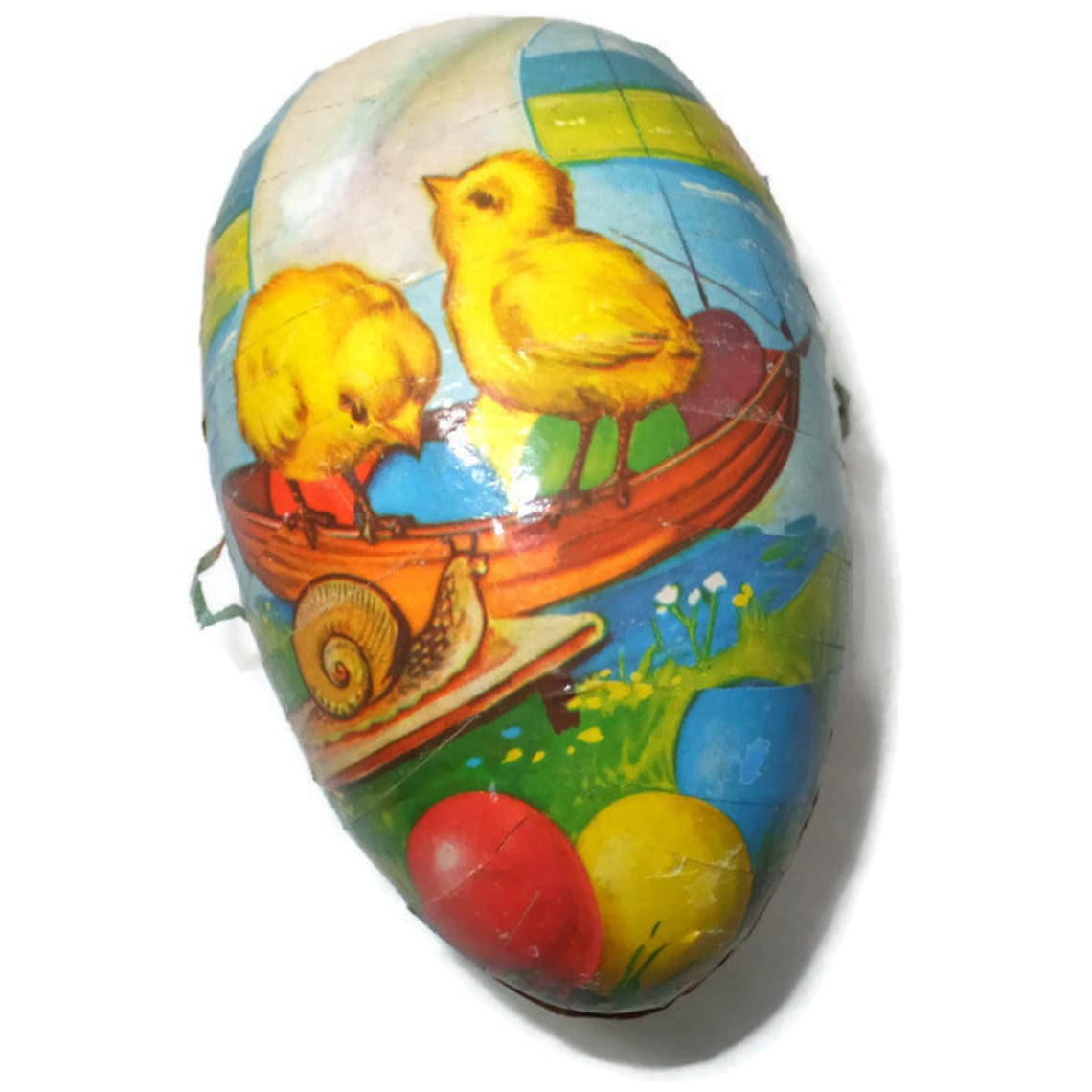 intage German Easter Egg – Paper Mache Egg, Candy Container Made in Western Germany, Chicks and Snail,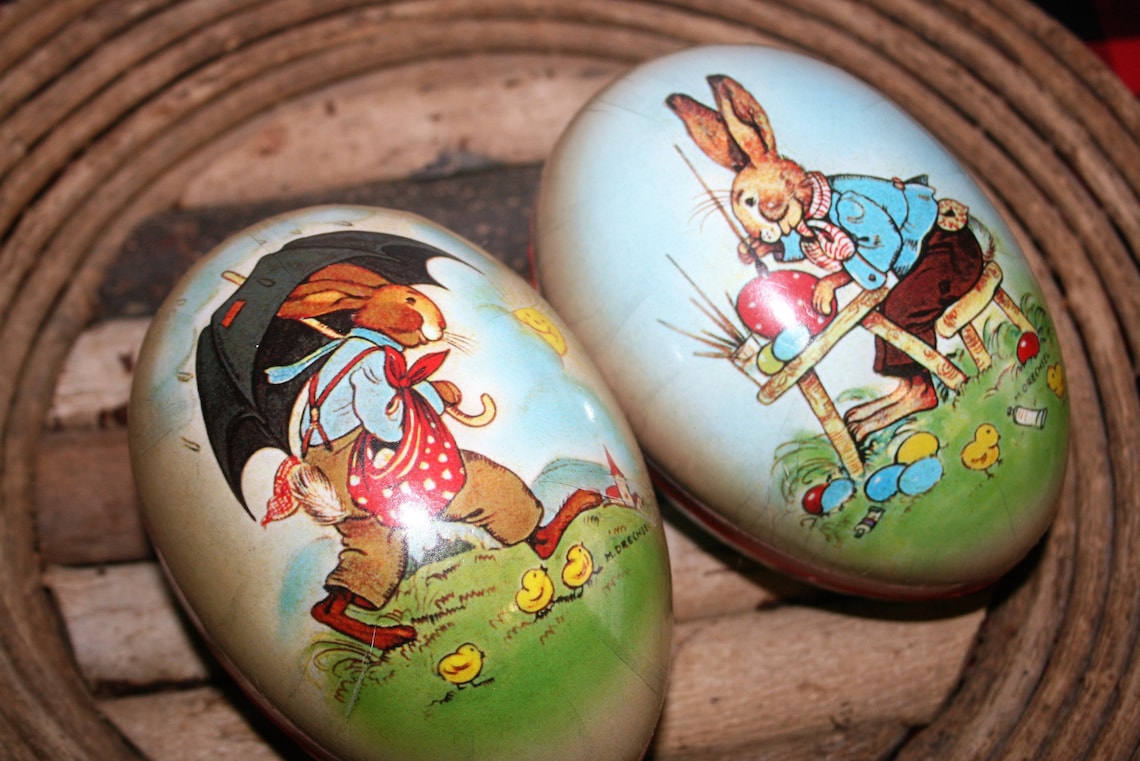 Two 2 Vintage Large Paper Mache German Easter Egg Container Signed M. Drechsel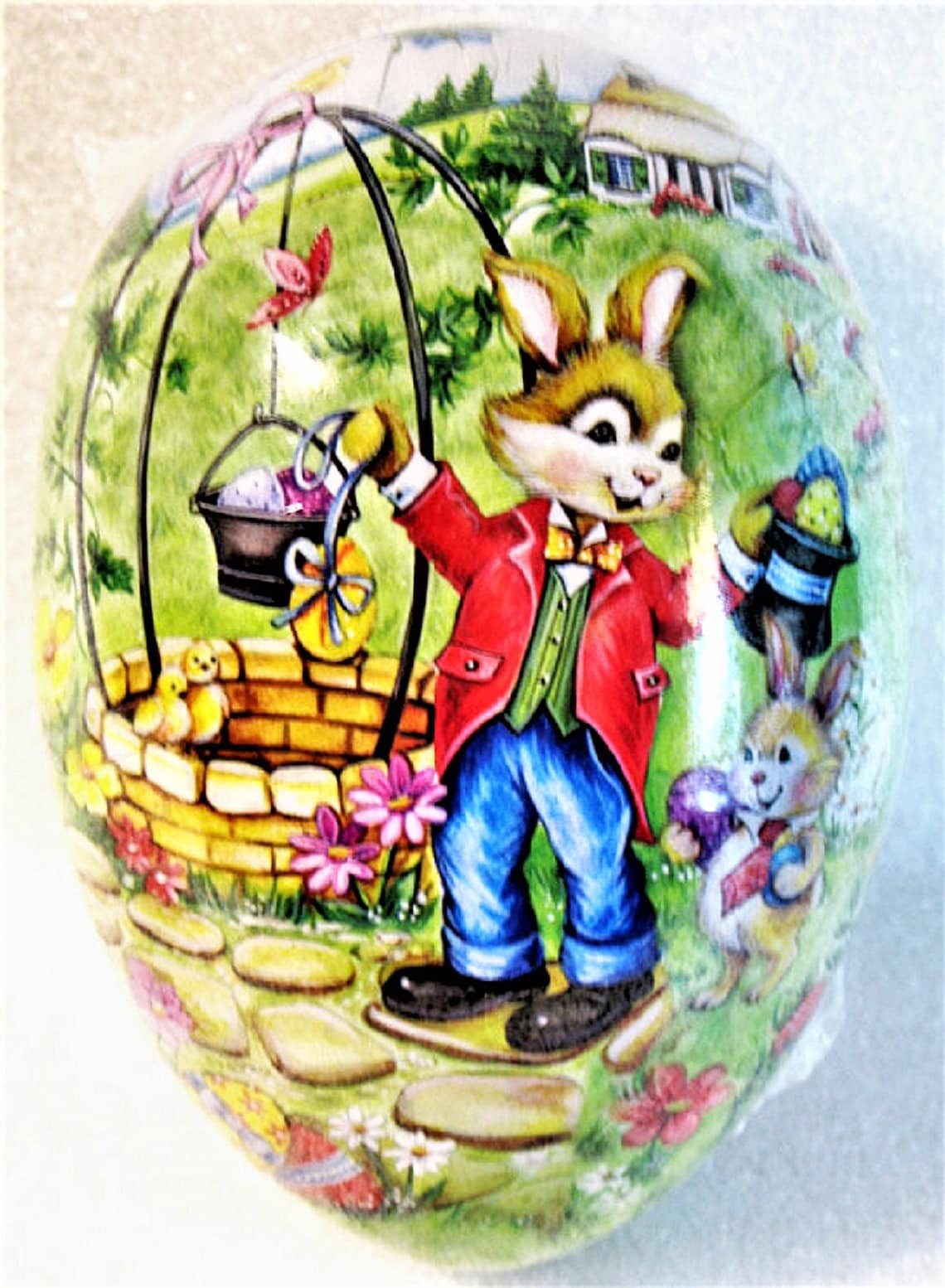 Vintage 6″x4″ EASTER EGG " Magician Bunny " Paper Mache Handmade in Germany Mint condition / Factory Sealed Rare!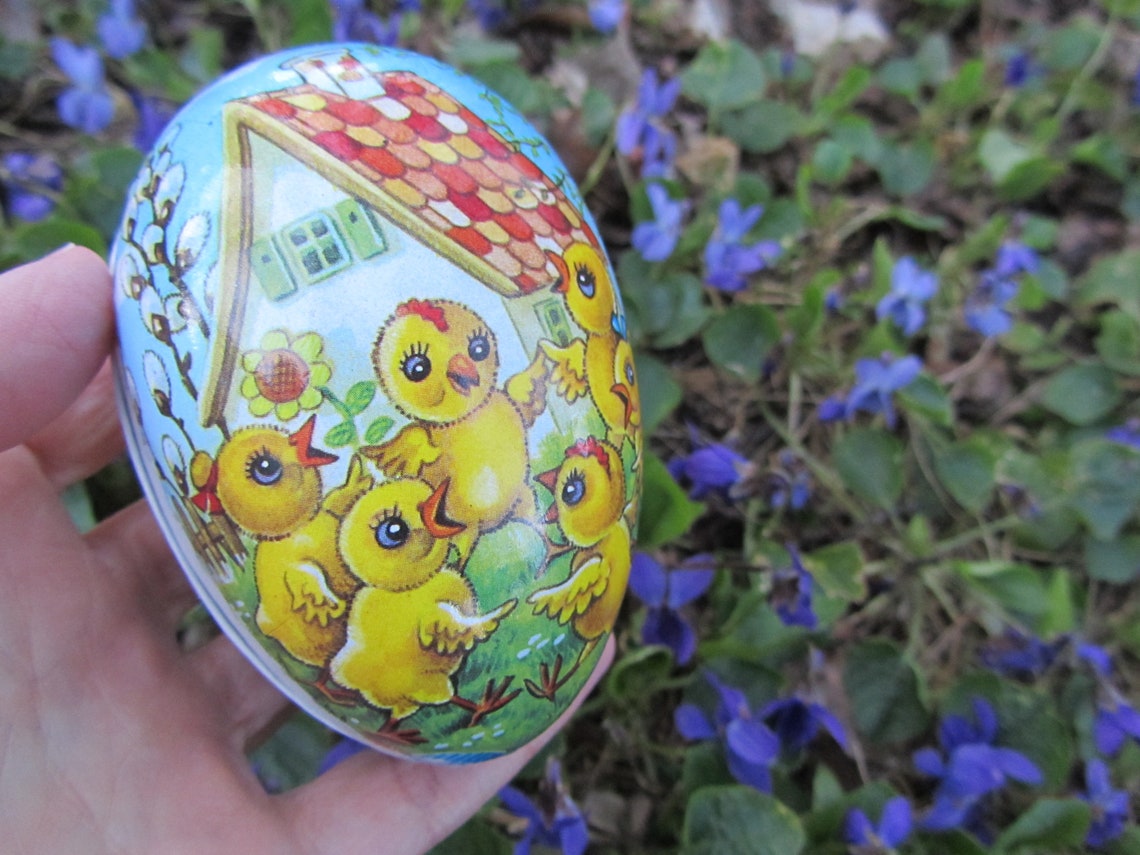 Vintage Easter Egg Paper Mache Germany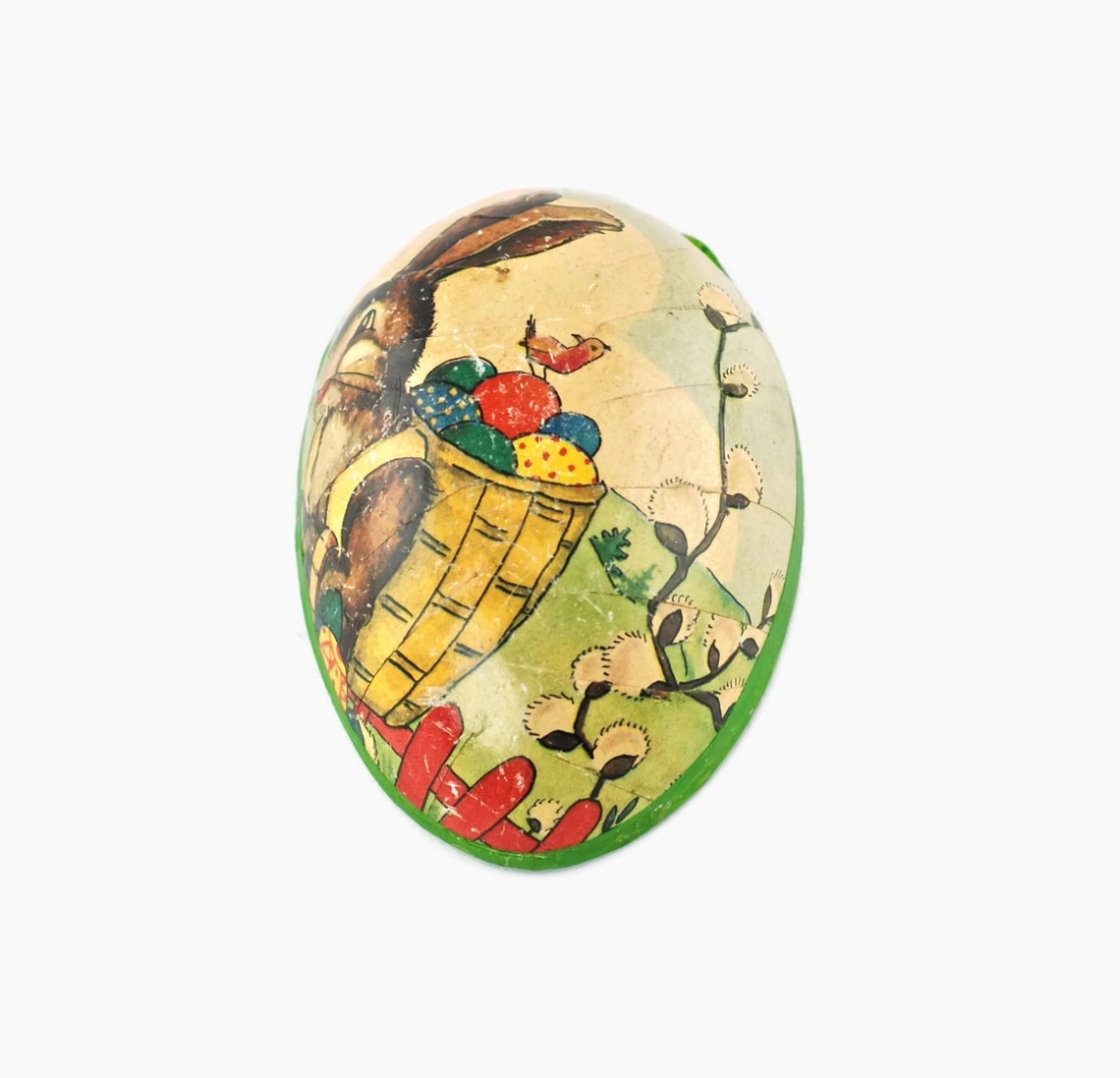 Vintage German Paper Mache Easter Egg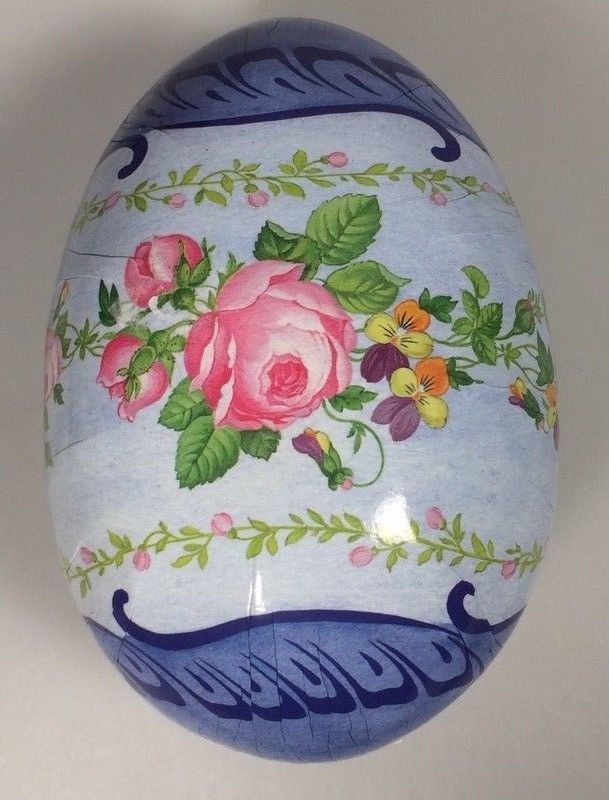 German Paper Mache Easter Egg Candy Container Germany decoration prop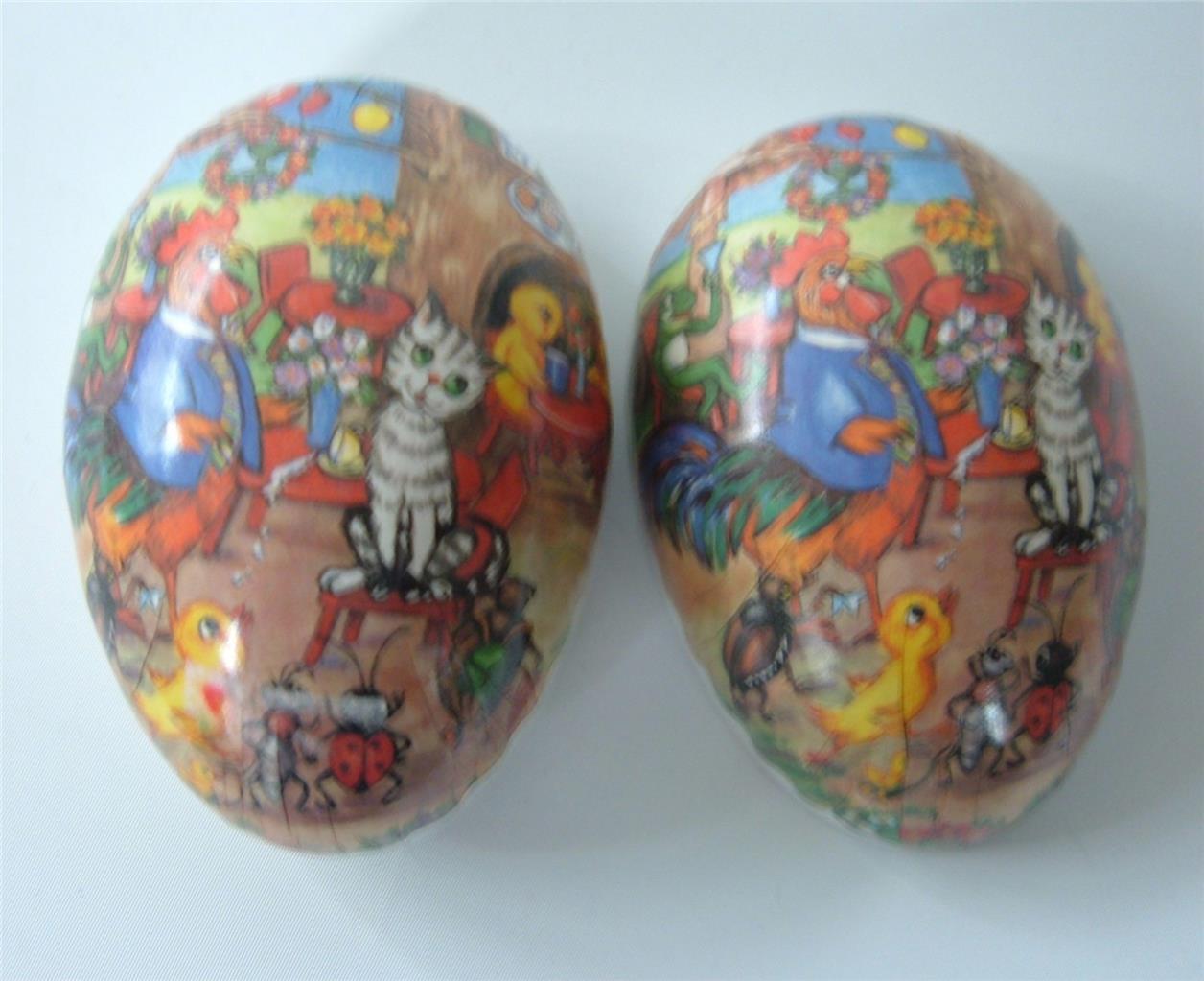 Vintage German Papier Mache Easter Egg – Free shipping