German School Cones- Schultüte for the First Day of School
The Schultüte, filled German School cones, tradition goes back to the early 1800s in Germany. Leaving the childhood comforts of Kindergarten, and moving on to "real school" can be a tough transition. So, on their first day of school when entering the first grade, children traditionally receive a cone shaped bag or "Tüte" filled with treats and toys, to make starting real school just a little bit sweeter. Before the beginning of the School Year in Germany, the stores are filled with a variety of cones… both filled and unfilled… for parents to buy. But here in the USA, the tradition hasn't quite caught on. Still, there are plenty of German School Cones to buy and fill online. And you can find them in a rainbow of colors, or even with a theme matching your child's personality and favorites!
Learn all about this wonderful German tradition, and with the beginning of school just around the corner… maybe start a similar tradition in your world!
Irmgard in Wuppertal with her Schultüte in 1959. Used with permission
Schultüte Tradition
The Schultüte or School cone was first introduced in the early 1800s in Saxony Thuringia, although there is mention of a pastor's son receiving "a bag of sweets" from the school teacher when he started school as early as the 1750s. In Jena, children were told there was sweets tree in the teacher's yard, and when you were old enough to reach it, you could start school.  From there the custom spread to Berlin. At the time, the cone was just the paper cone you would get from the store when you bought sweets… twisted at the top, and filled with sugary treats. The idea was two-fold. First, it marked the special moment when a child would leave Kindergarten and day care, to go on to real school. They were no longer "babies"…it was a change in status. Second, it made this HUGE life-changing (and certainly intimidating) event a little sweeter.
Erich Kastner, the author of the Doppelte Lottchen (made into the movie The Parent Trap), wrote in his 1957 autobiography, "Als ich ein Kleiner Junge War", when I was a child I received a bag filled with sweets and tied with a silk ribbon. I showed it to the neighbor girl, and she let it spill. I "stand bis an die Knöchel in Bonbons, Pralinen, Datteln, Osterhasen, Feigen, Apfelsinen, Törtchen, Waffeln und goldenen Maikäfern" (stood "up to the ankles in sweets, chocolates, dates, Easter bunnies, figs, oranges, tartlets, waffles and golden cockchafer")
After WWI, the custom spread South and West in Germany. The first record in Westphalia came in the 1930s, and up through the 1960s, it wasn't as common a practice.
In the early days, there would be a metal or wooden "Tree" at the school. Parents or God-parents would take the Schultüte, marked with their child's name to school the night before, and hang it from the tree. On the first day of school, kids were told that there is a Schultütebaum at school, and if they are big enough to pick it, they are big enough to attend school.
Today, it is still common for grandparents and godparents to buy the Schultüte, but they seldom get hung from trees… and usually, they are filled with practical gifts like crayons, school supplies, little toys or CDs… but still, there is often something sweet inside too. Often parents will hang the Schultüte from the child's bedroom door….
Schulanfänger, Urdenbach, 3. April 1953- via Bundesarchive commons
I love early Schultüte Tradition. It all began in Saxony and Thuringa in around 1815, and spread to cities and towns across Germany rather quickly. Grandparents or Godparents would fill a Schultüte or Cone Shaped bag with sweets, label it with the child's name, and hang it from a metal or wooden Schultüte Tree outside the school. The children would then find theirs, and take it down carefully… without breaking it! If the Schultüte was ripe for picking, and the child was big enough to claim it, then he or she would be ready to start school.
One thing to note, the Schultüte is not opened at school. It opened at home. The meant that even in times of War or depression, a child could still get a cone (although not everyone did), and it would be filled with something, but it might not be sweets or treats… it could be something more practical. And no one else would have to know what was inside.  And that was the important part.
And naturally, today, like on Christmas and Easter, some parents go crazy filling the school cones with all sorts of toys and game… as well as sweets and school supplies. Other parents keep it more simple. It's up to the parent to decide what they feel is right. It's probably best that these things stay at home. (Can you also imagine the distraction in the classroom if all those goodies suddenly appear!)
I see the Schultüte is a lovely tradition. Marking the time when a child leaves Kindergarten and moves on to Real School makes a wonderful memory. This rite of passage shows the child they are growing up! It doesn't have to be extravagant! A few candies, and some essential school supplies great way to celebrate!
Do you want to incorporate the German Schultüte into your family tradition? You can find the cones below.
German School Cones to Buy Online
While you can buy a German school cones already filled with treats, there are many more fabric or paper cones that come un-filled. These can be used later for play or storage. Take a look, I'm certain you will find the perfect Schultüte for your little one.
Kidscone Motorbike (Round) Schultüte Zuckertüte

KidsCone Wild horses (Round) Schultüte Zuckertüte (27

German School Cones to Buy and Fill Yourself
These fabric school cones make a wonderful and lasting gift. Not only are they nice to look at and hold, they can be hung up later to use as toy storage. Some can even be handed down to the next generation. These little cones hold sweets and supplies, and later, you can do what my little cousins did… hang them on the door knobs to store things like pencils or crayons. Larger Schultüte hold a lot of supplies! And many can even be personalized! Just be sure to get that order in early. They are great for storing toys after they are emptied, and some can be used as a "sleep-away" pillow! Just fill with stuffing and close the top.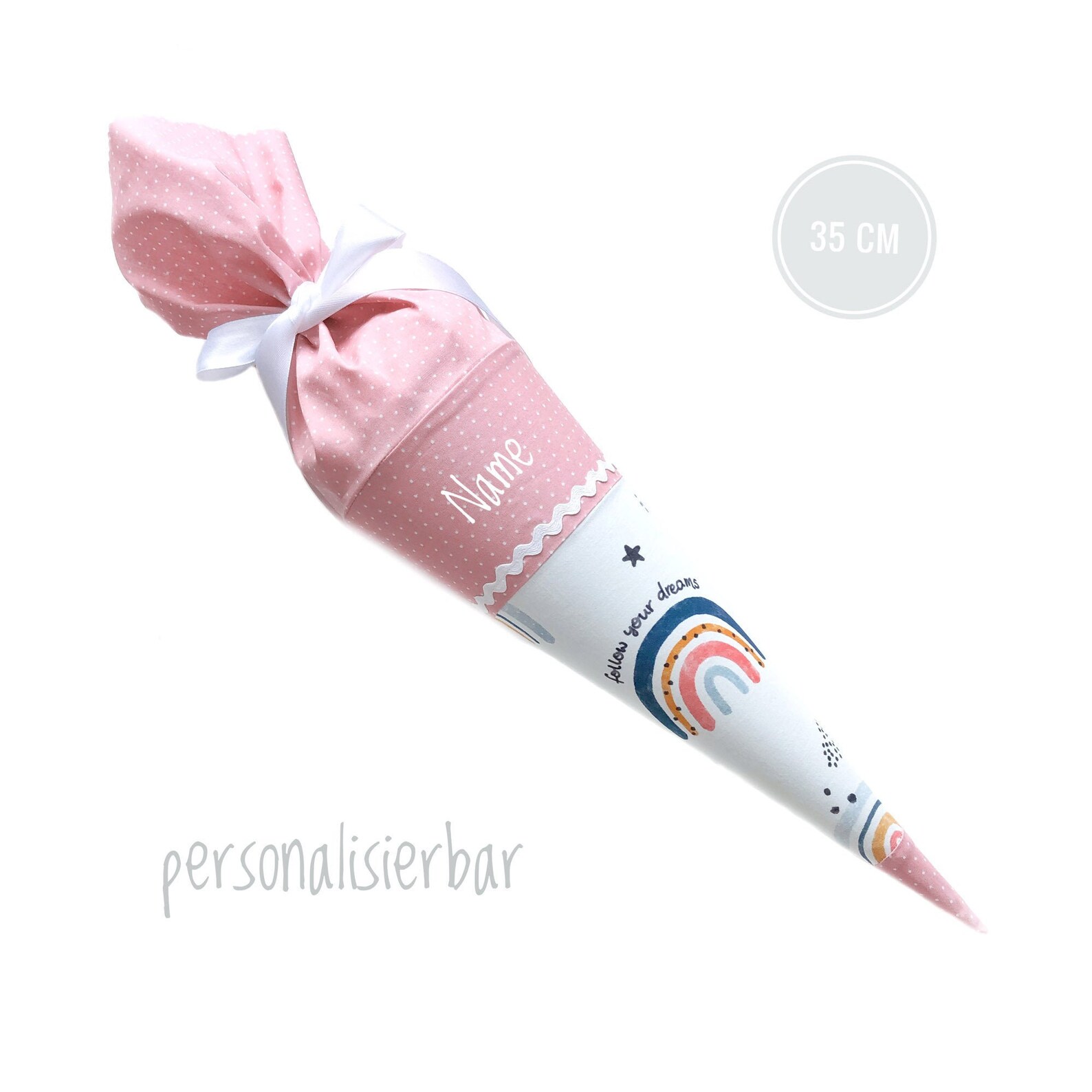 German school cone, back to school bag, first day of school, Schultute, Schultuete, kindercone, sugar cone, cornet, graduation gift, rainbow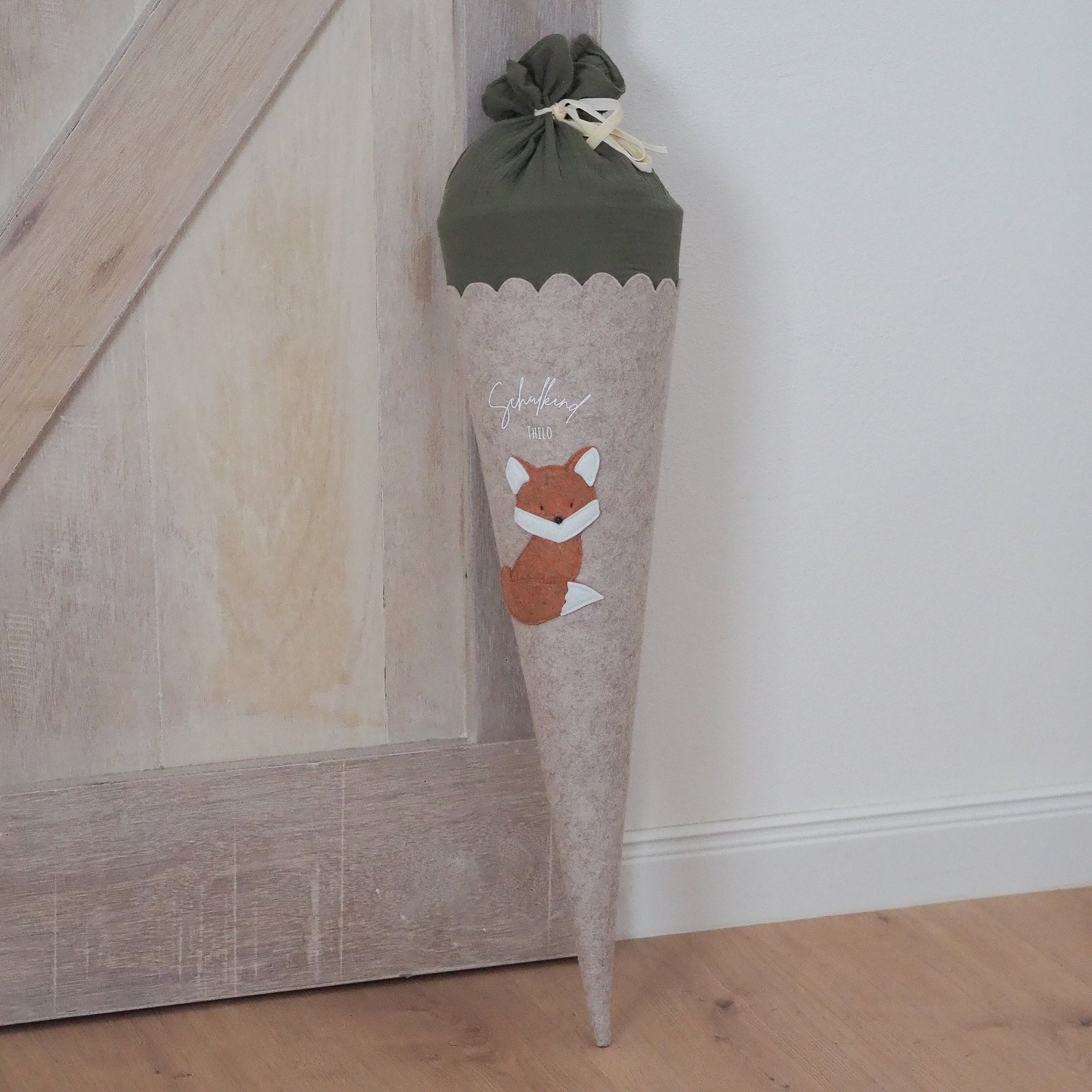 School Cone "Little Fox" | schoolchild | Companion for the first day of school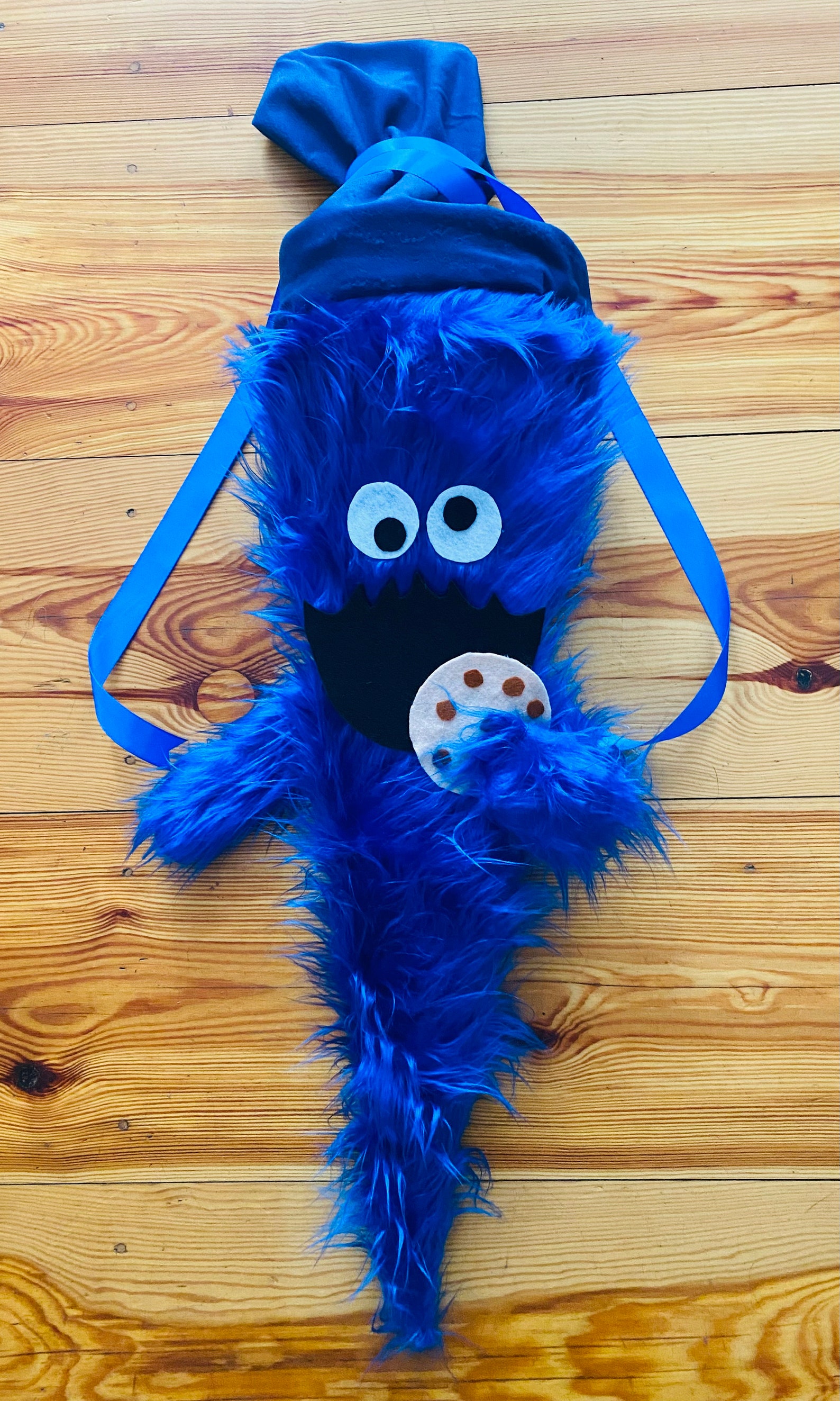 Schultüte Zuckertüte biscuit monster made of plush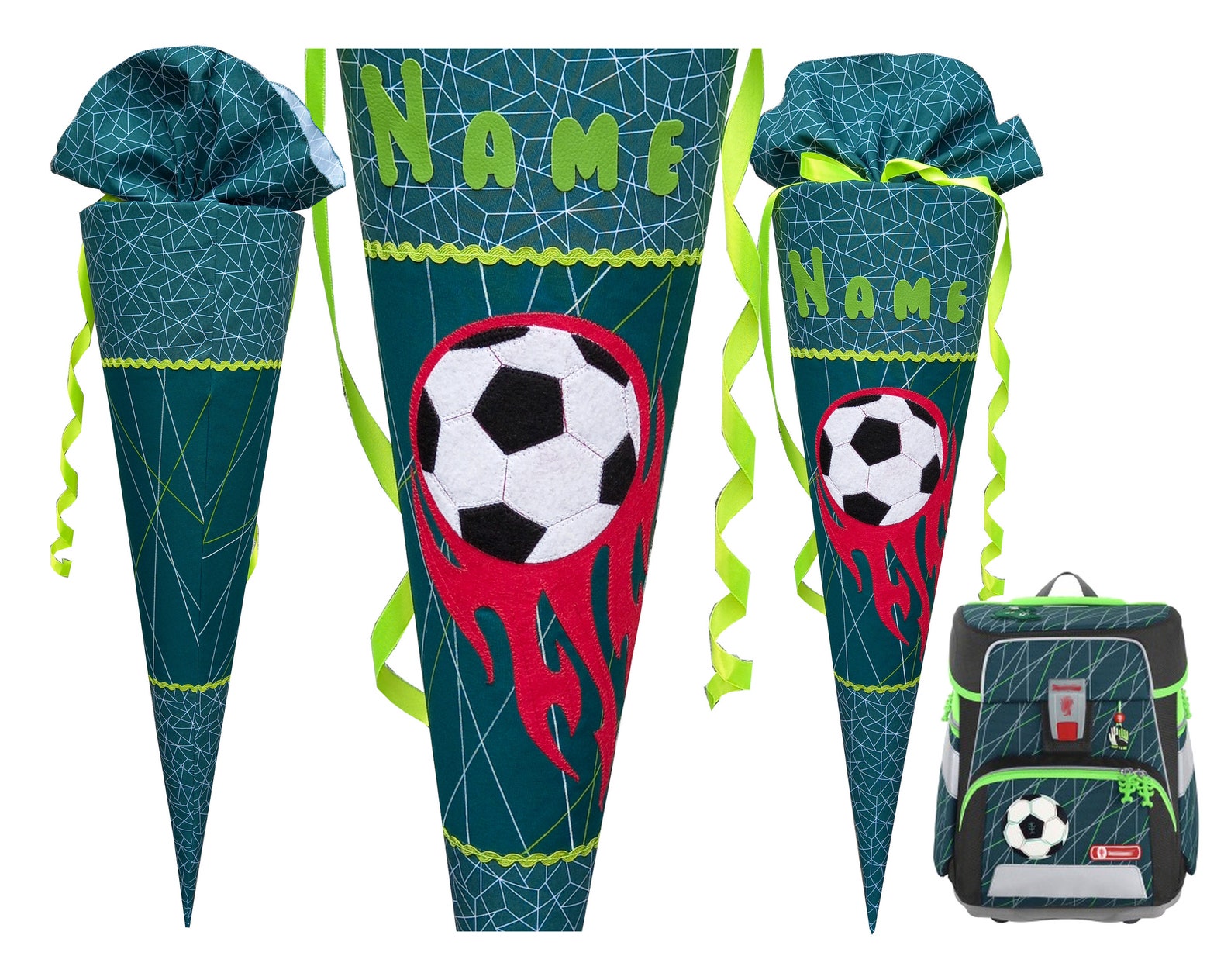 Football Schultüte match the Soccer World Step by Step, custom, name, sewn, fabric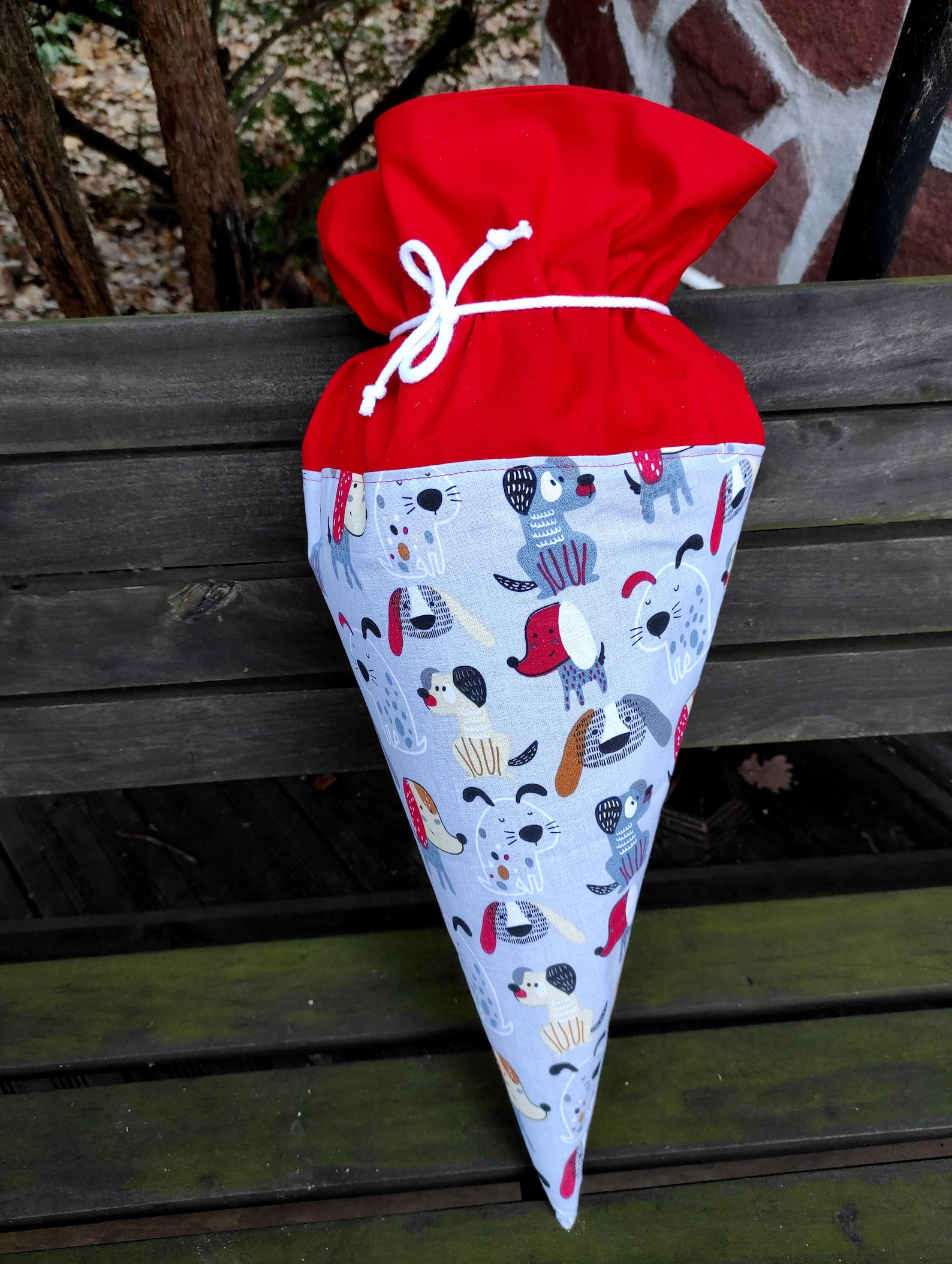 Dog M, S, XL size Schultute Beginning of school zuckertüte kinder cone gift cone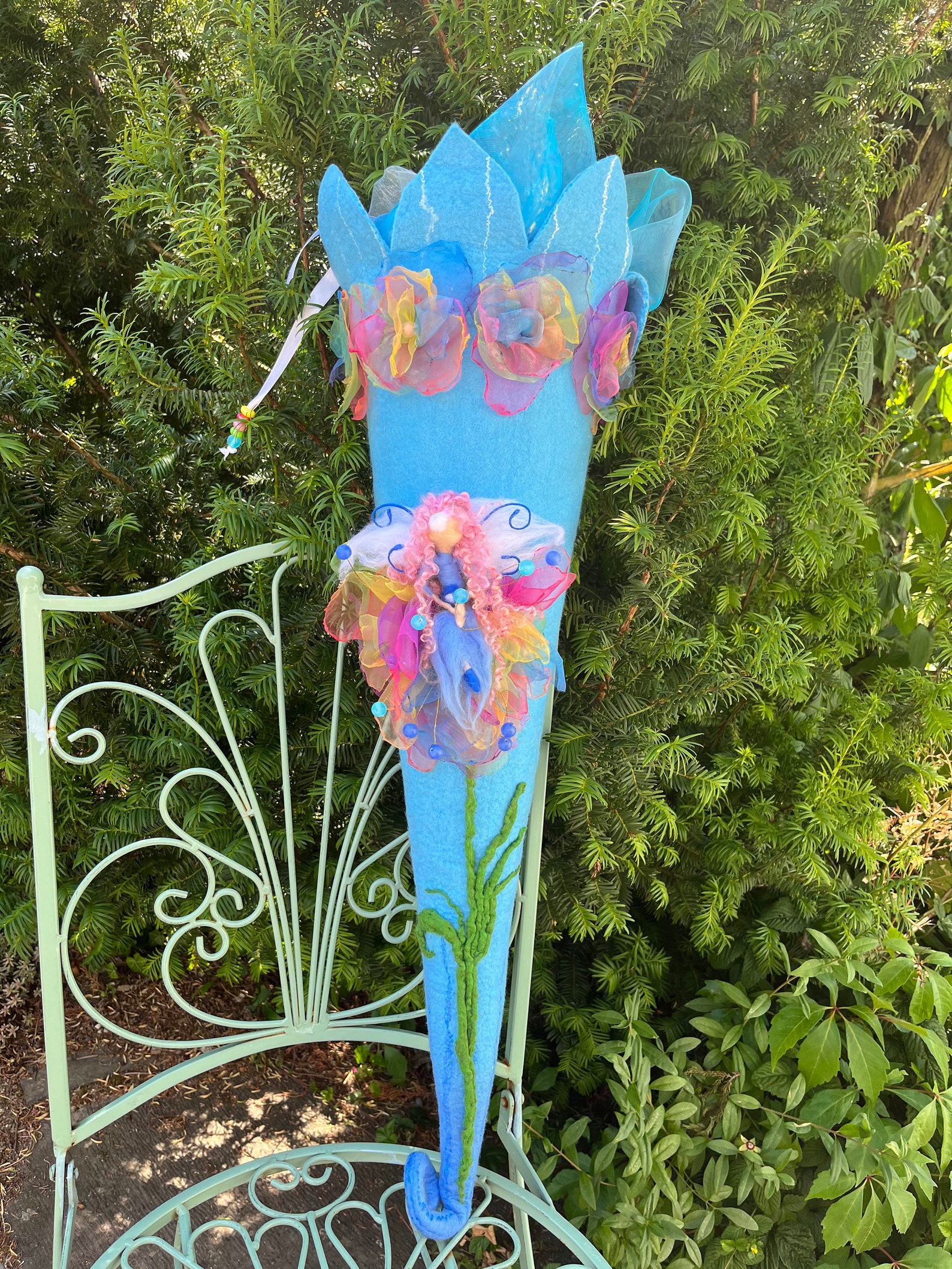 Traum Schultüte in blauen Töne mit Fee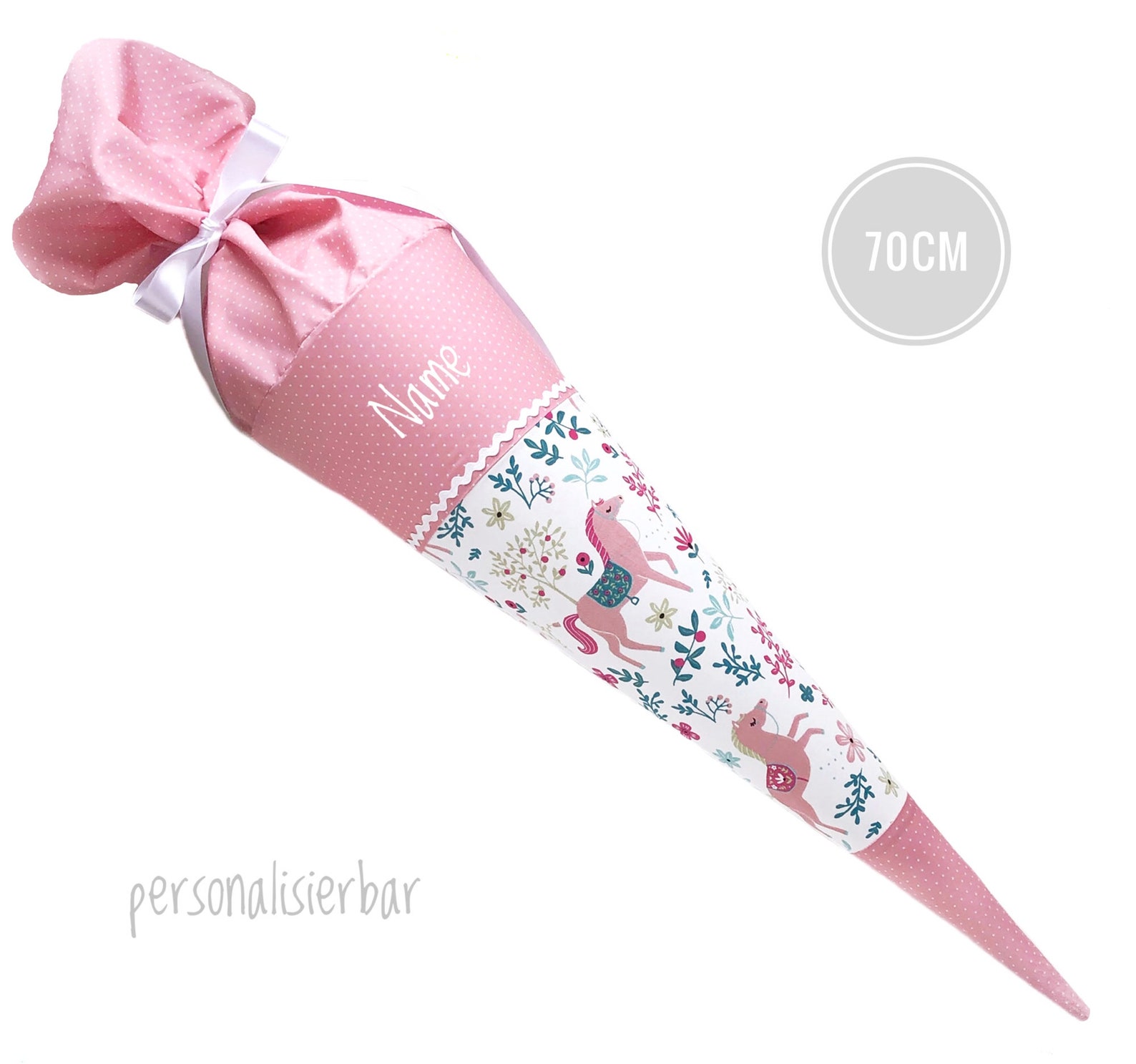 https://i.etsystatic.com/7859081/r/il/e444e0/3851521313/il_1588xN.3851521313_4wux.jpg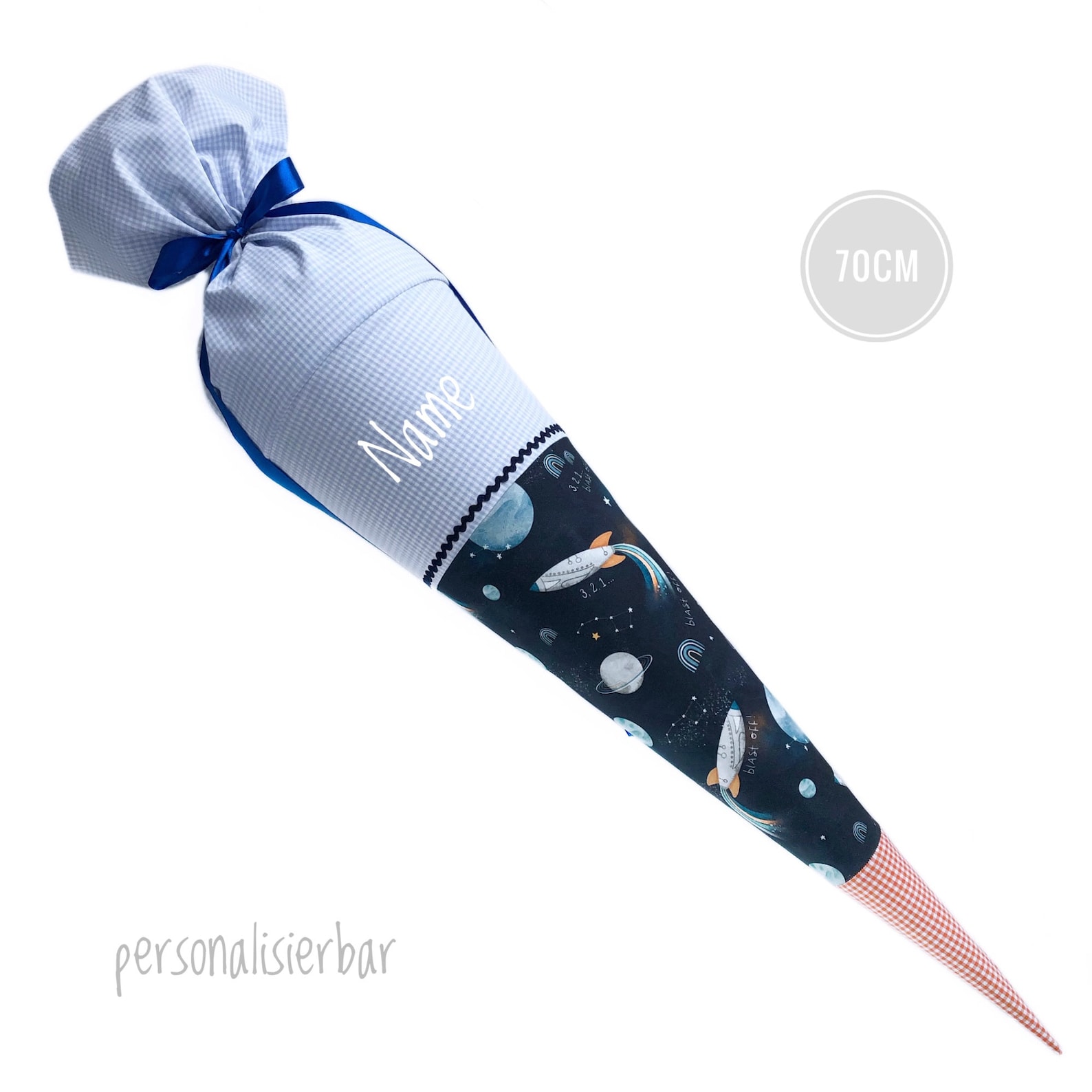 German school cone, back to school bag, first day of school Galaxy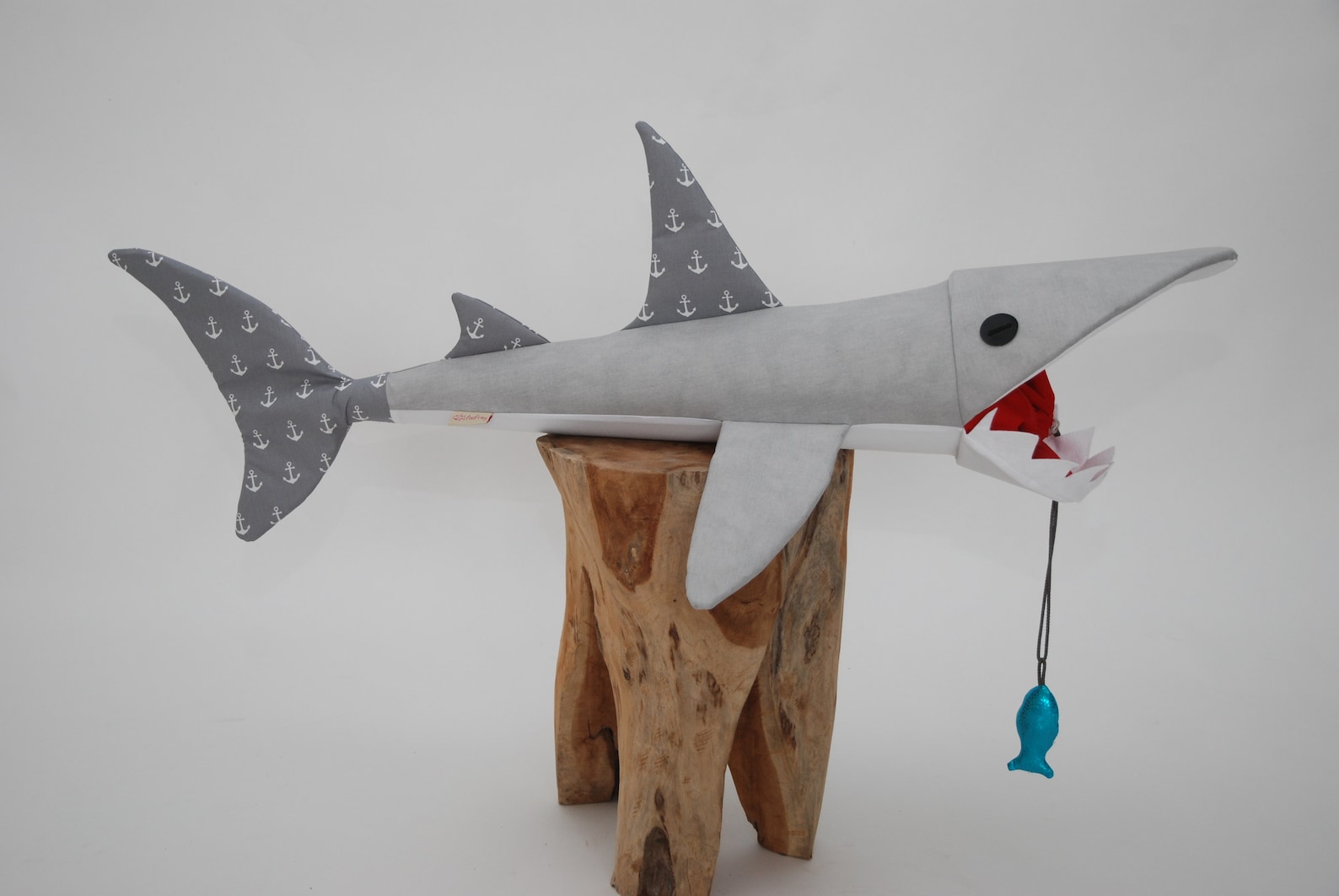 Nähanleitung und Schnitt Schultüte Hai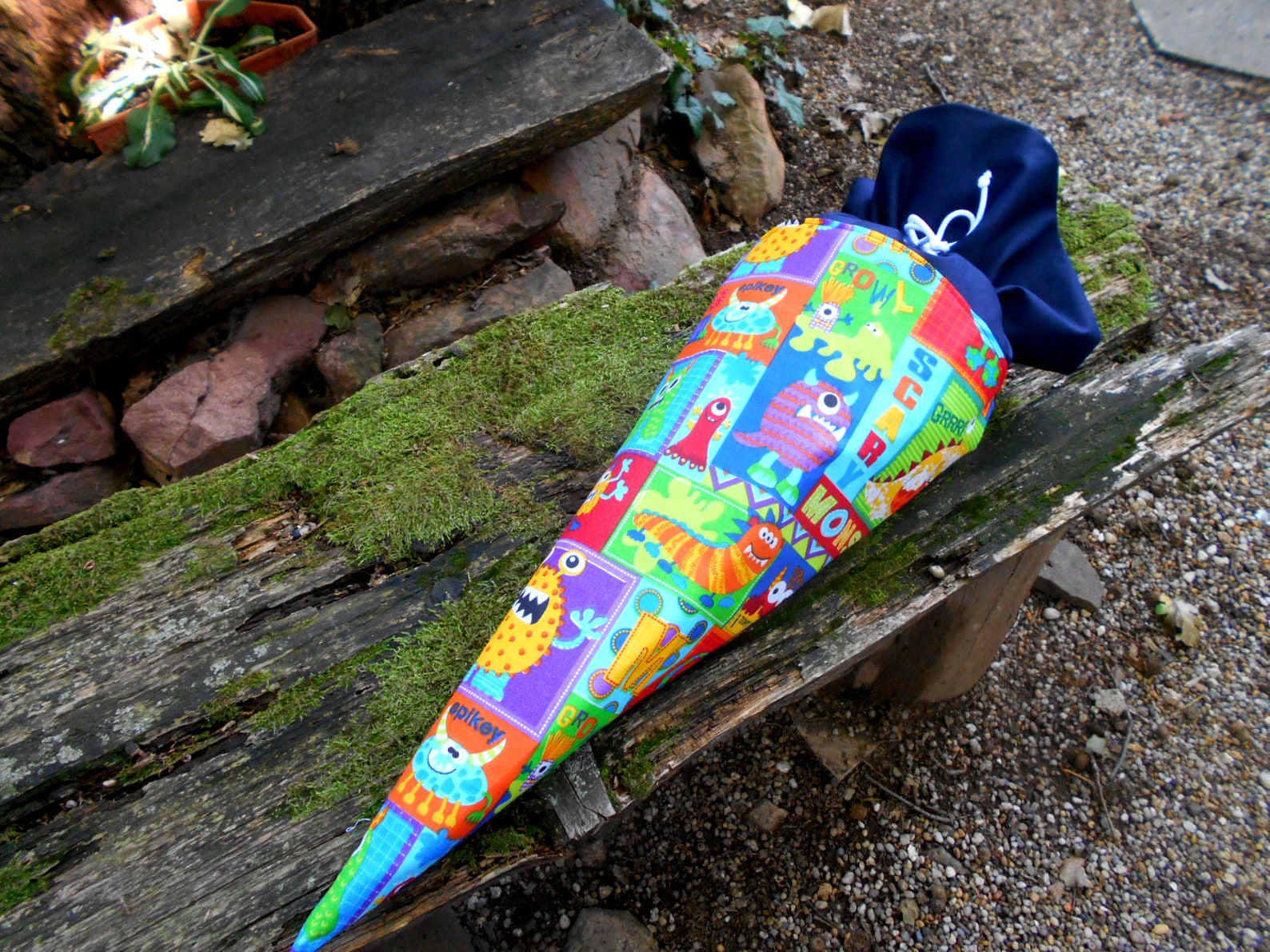 Monsters Extra Large Schultute Beginning of school schultüte kinder cone gift cone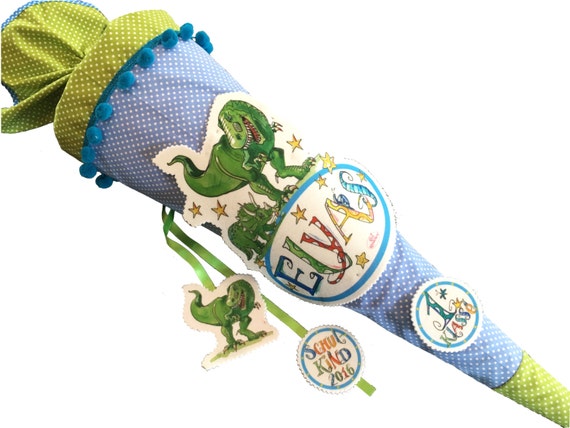 Schultüte Dino, dinosaur, with name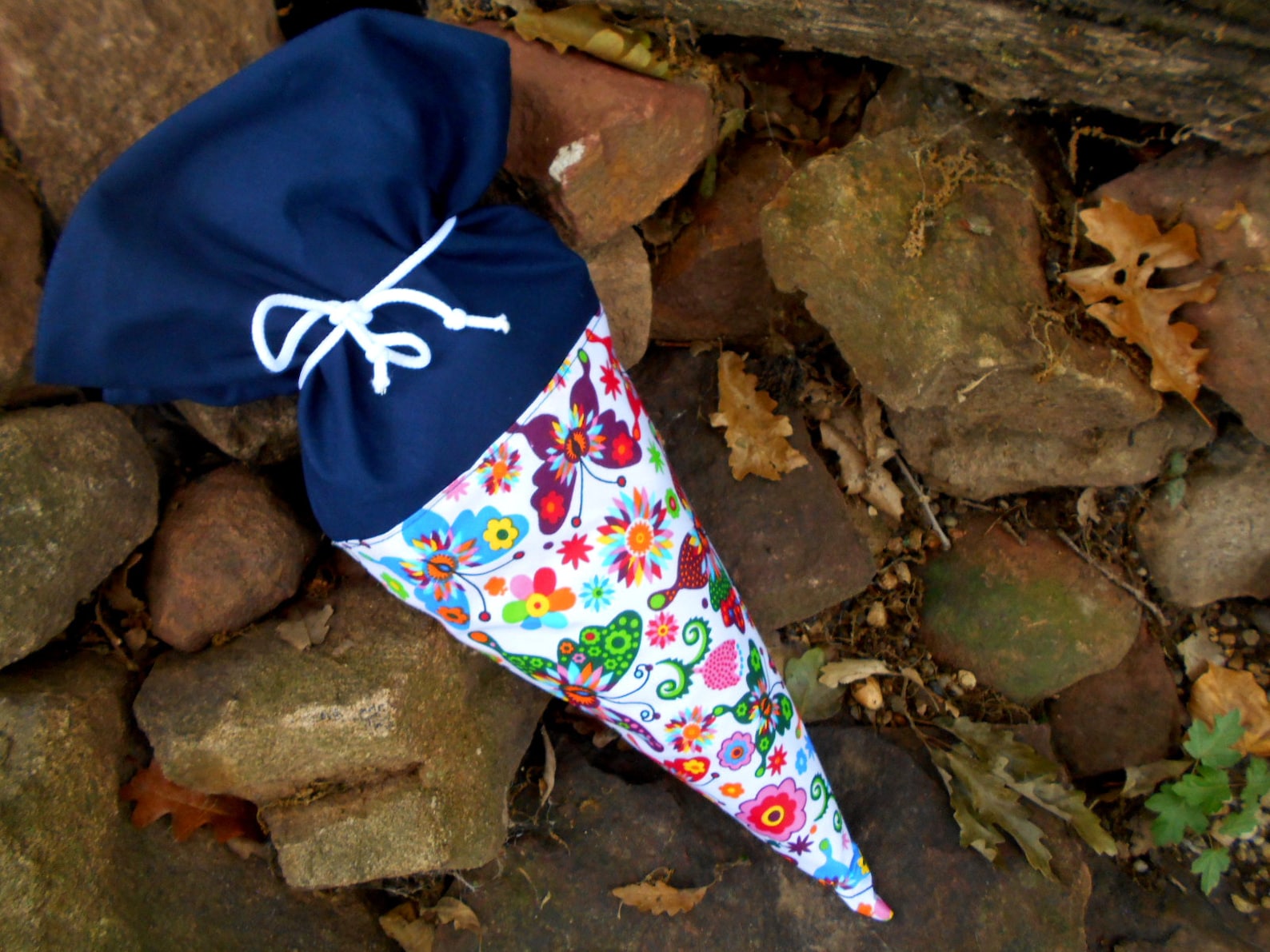 Colorful 50 and 70 cm Butterfly Schultute Beginning of school zuckertüte gift cone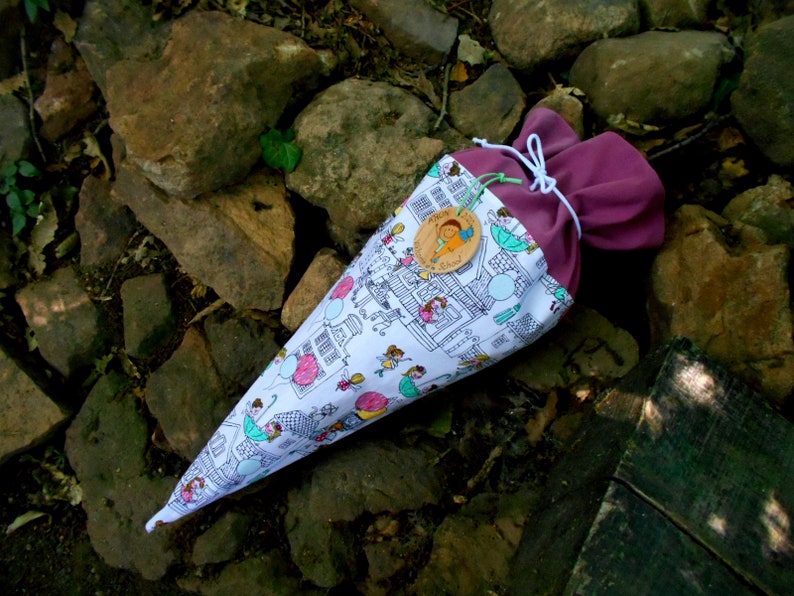 Girl Schultute Beginning of school schultüte kinder cone gift cone in 3 size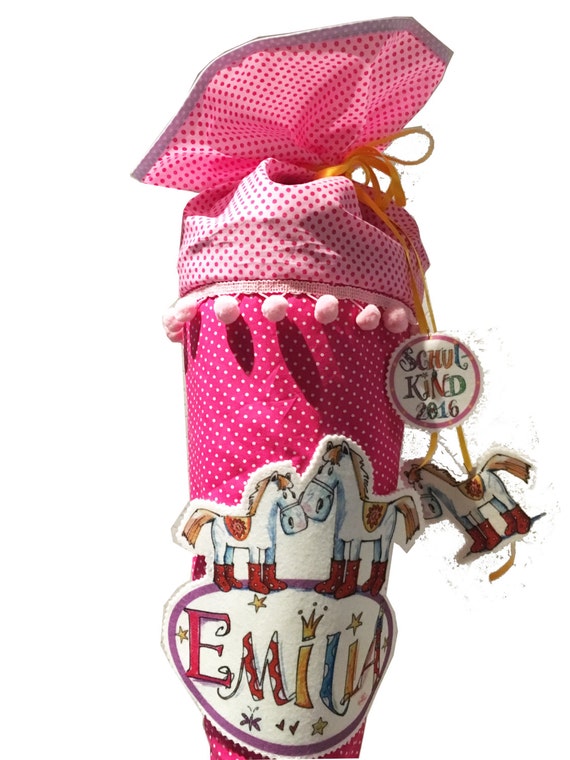 Schoolday treats horse with name, Rosi Rosinchen, 85 cm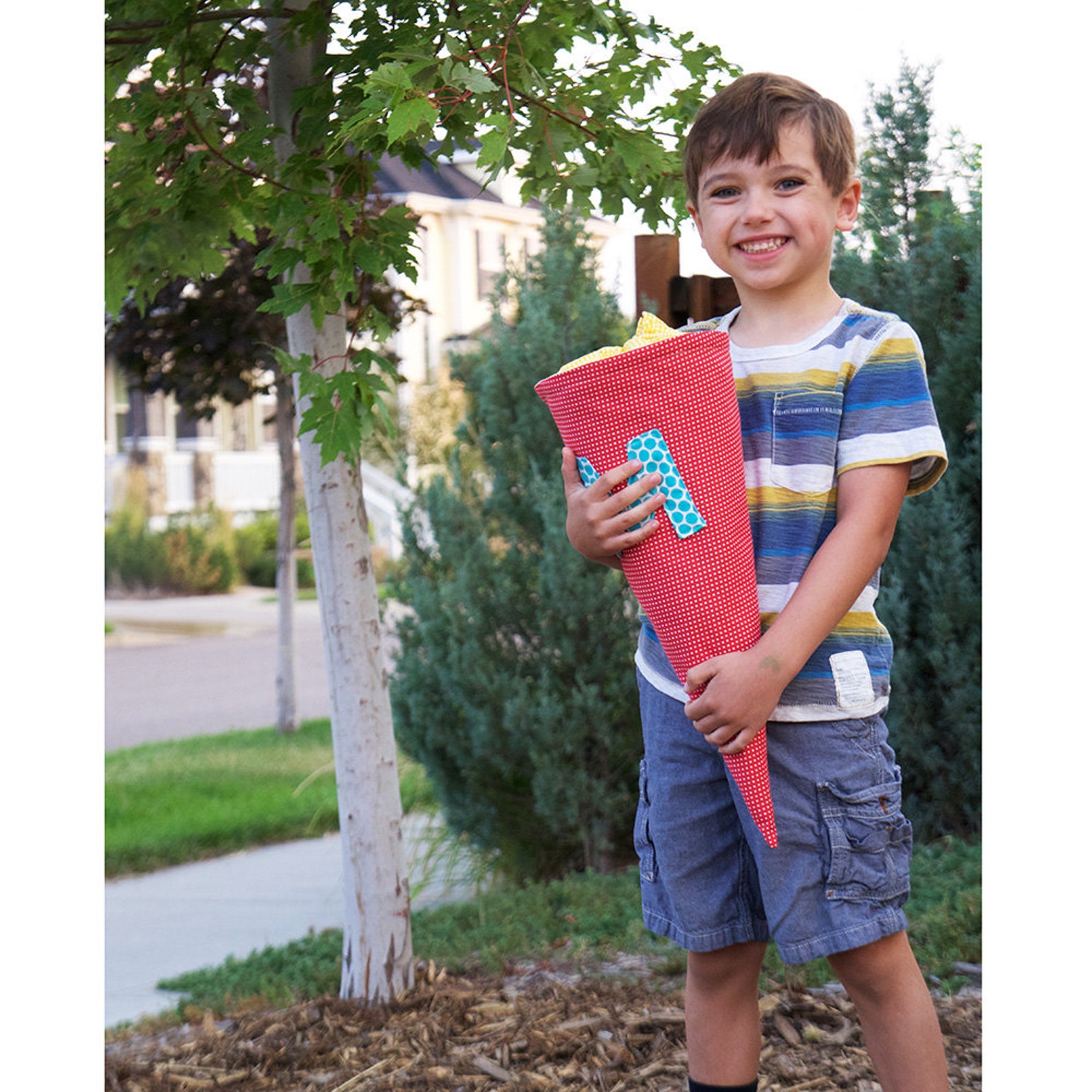 Custom – Heirloom Fabric Initial Schultüte / Skolepose / School Cone / First Day of School Bag

MINIS!
These mini Schultüten come empty, or filled with cute little gifts like stamps or hair scrunchies. Choose from 45 colors! They are perfect for tucking into the backpack of a new student, or for little siblings who don't want to be left out.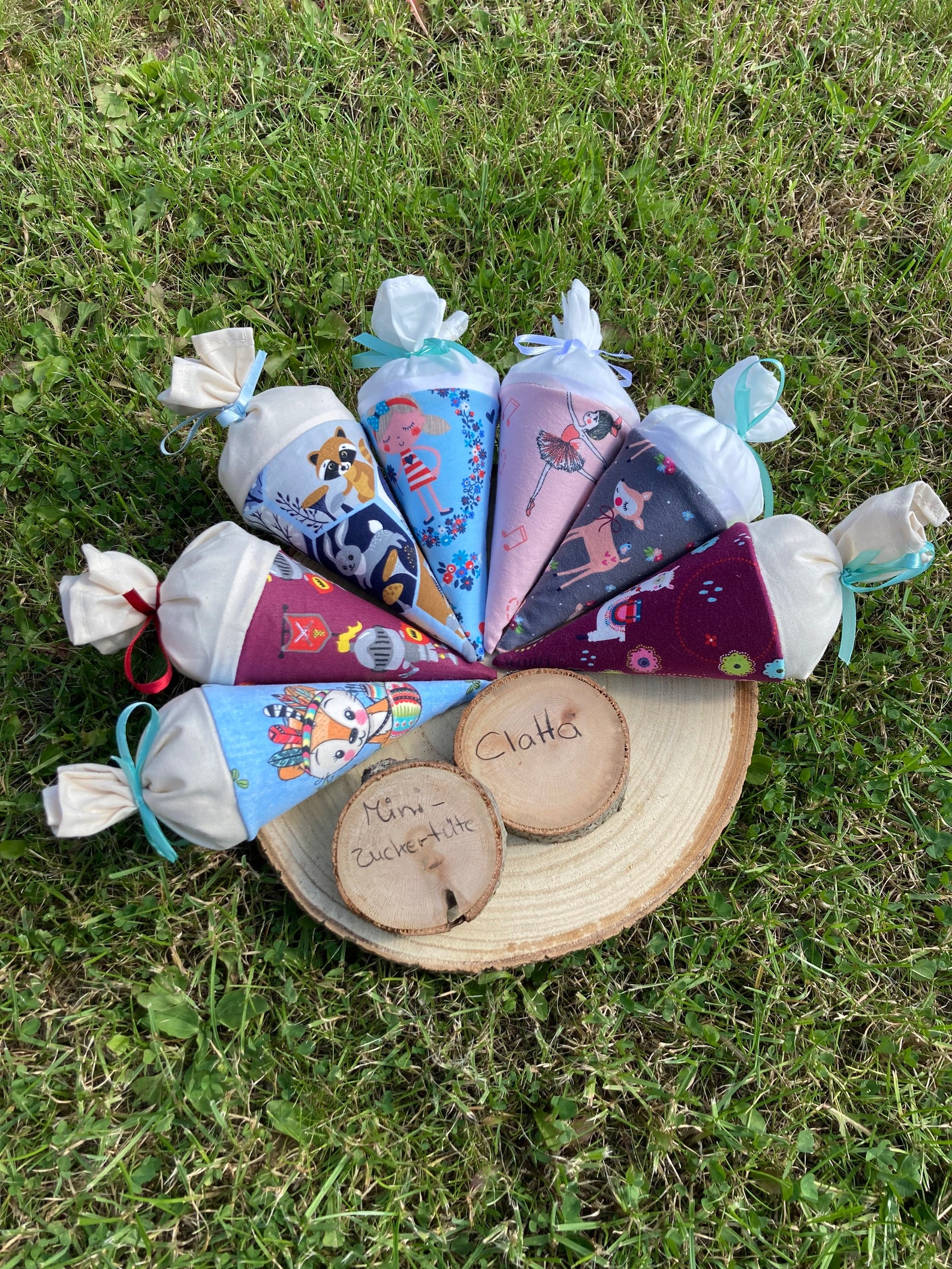 Mini school bag filled or unfilled

Order Small Cones from Germany
goldbuch School Cone, Cardboard, School, 35 x 11.5 x 11.5 cmAMAZON.DE
itenga sibling school cone – 35 cm, animals,AMAZON.DE
7 Pieces Sibling Bags 30 cm, DIY School Cone for School, Foldable Sugar Bag for First Day of SchoolAMAZON.DE
Make Your Own Schultüte
There are some instruction books, or you can get a kit. You don't have to be super "crafty" to put together one of these cute kits. (added bonus… it's a lot cheaper!)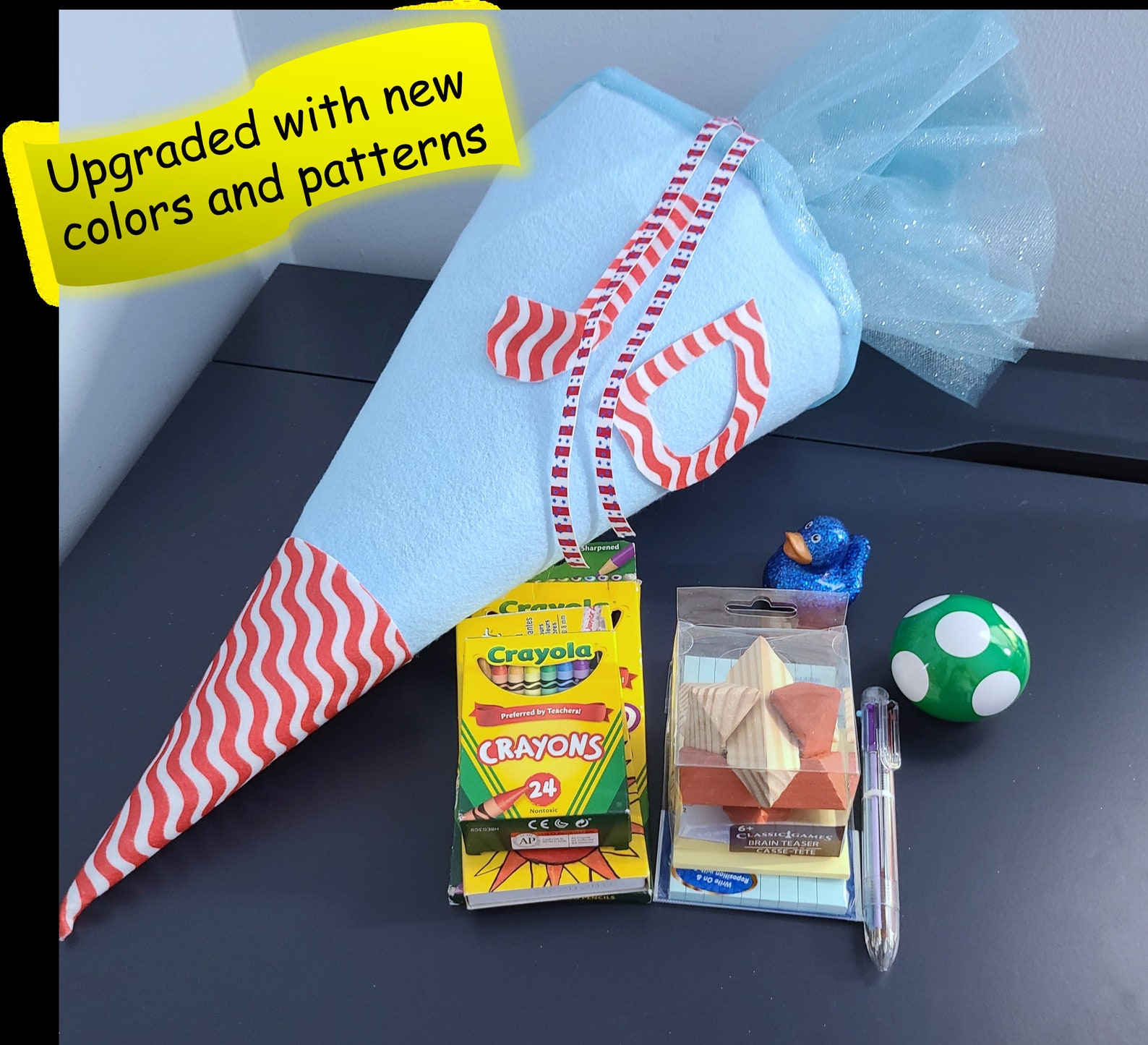 Schultüte, 19″-26″ School Cone Made of Felt for Decoration, DIY First Day of School Gift Bags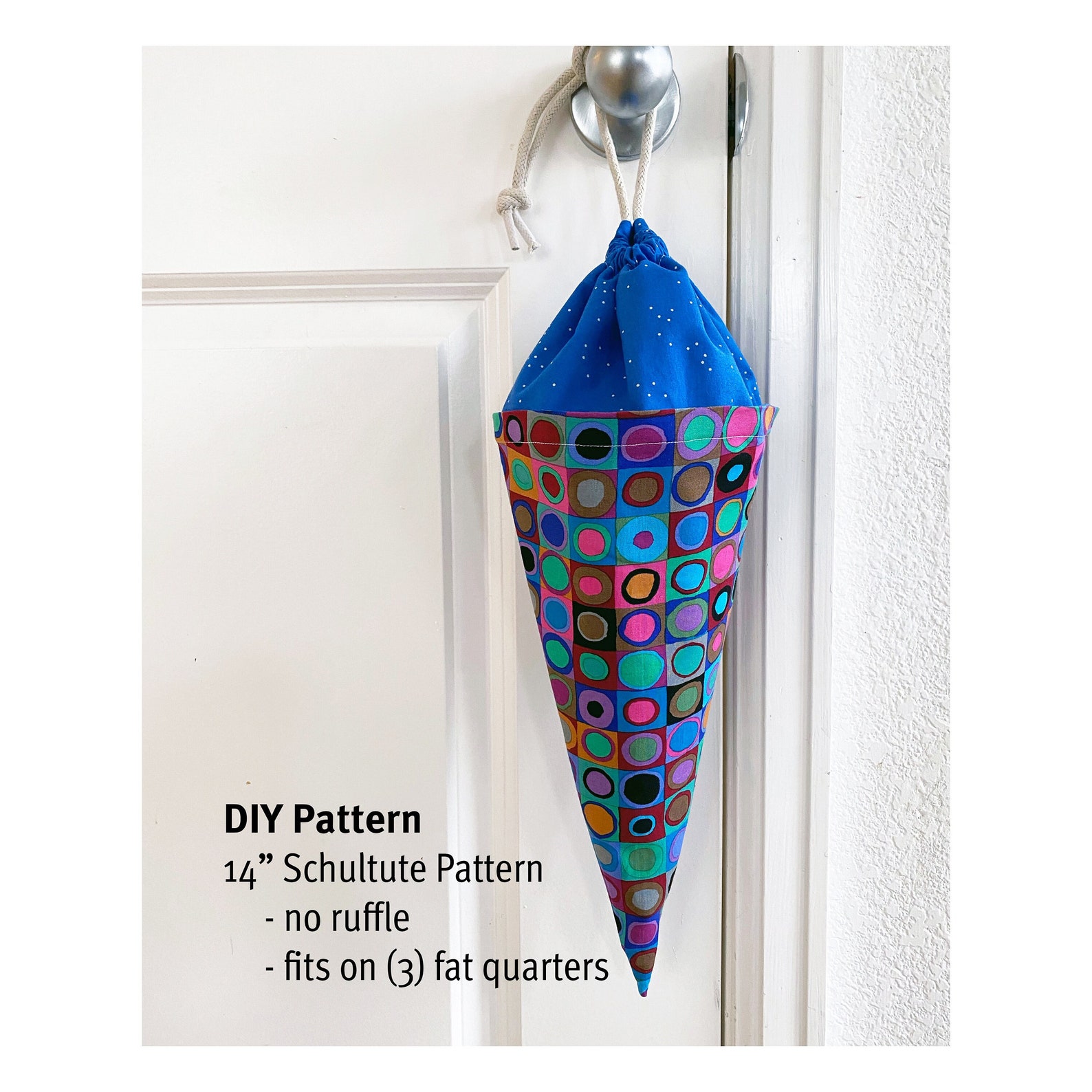 DIY PATTERN – 14″ Schultüte using Fabric (No Ruffle)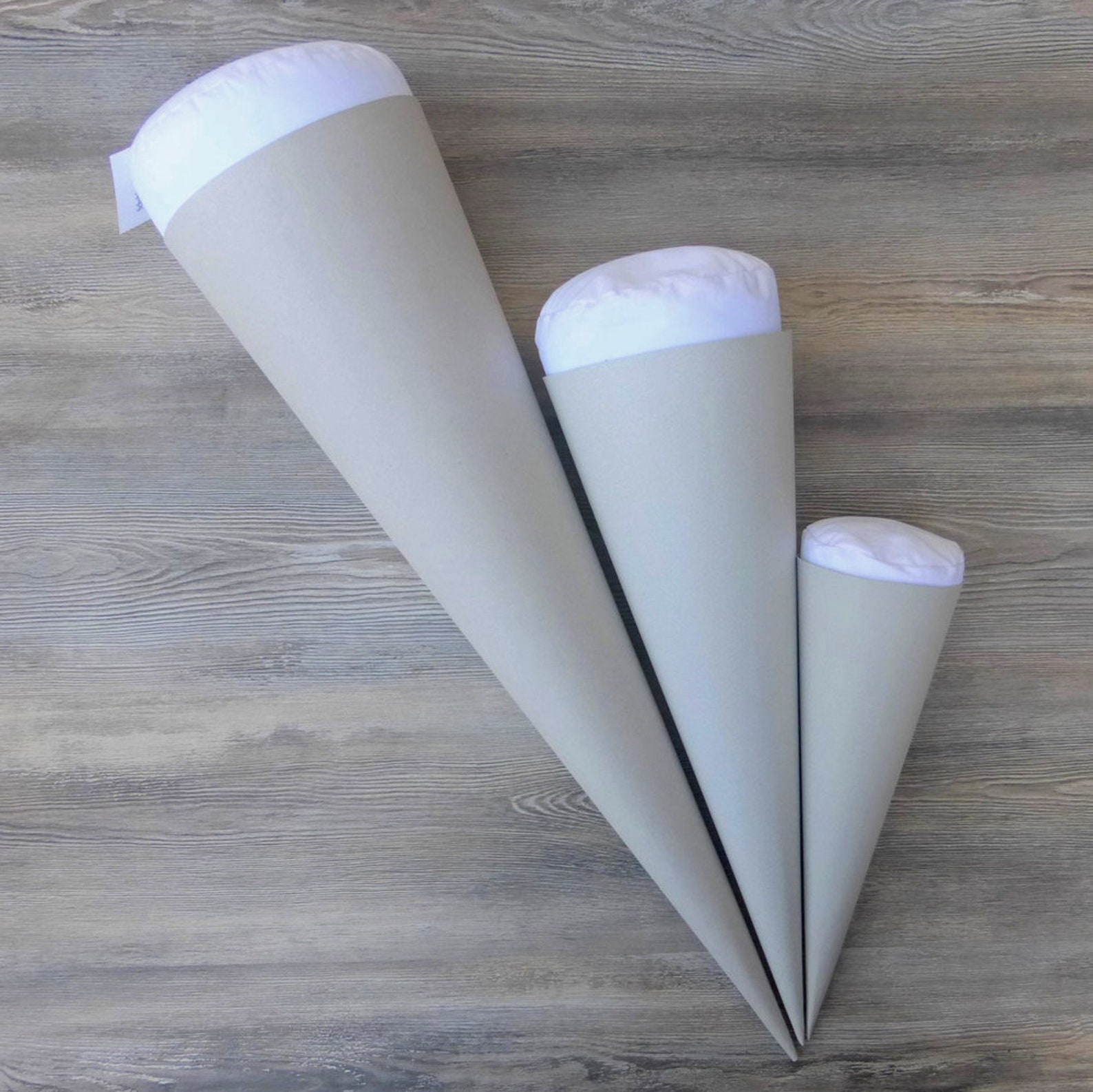 Handicraft set for school cone, blank cardboard and pillow insert, three sizes to choose from: 30cm, 50cm, 70cm

Brunnen-Reihe, Wir basteln Schultüten

Kunterbunte Schultüten selber basteln.

The PERFECT Schultüte Filler! ABC Cookies!
One of the stories on the origins of German School Cones traces it to Jewish Tradition, based on Psalm 119 "Your word is sweeter than honey in my mouth". But whether that's true or not… These Alphabet cookies go very well in a School cone… and they aren't too sweet!
Bahlson Alphabet CookiesGerman Shop 24