Using a German Hand Grinder- There's One in Every German Kitchen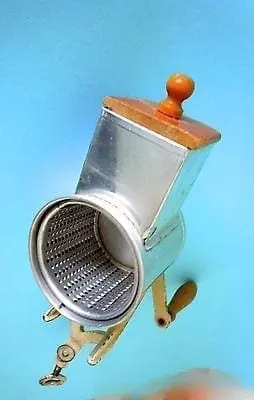 I don't know if German cooking uses more bread crumbs than other places…. but it seems like we were always using a German Hand Grinder to make them. For Schnitzel, Kotlett, Frikadellen and of course, toasted in butter for a yummy cauliflower topping.
In our home no bread was ever thrown away. If it was too stale to eat, mom would put it in a metal pan, and leave it in the oven to completely dry out. (She didn't turn the oven on… the bread would just be dried there because it was a dry place.) When the pan started to fill up, it was time to use them!
My job was to make the breadcrumbs. I would pull out the old hand grinder, and attach it to the edge of the pull out cutting board, set a plate underneath the opening to catch the crumbs, and get to work. Stale bread would go into the top, and a handle would turn a drum that looked a bit like a round grater. The old style grinder had a wooden block in the top to help push bread through.
German Hand Grinder
Old bread was transformed into fine breadcrumbs, and on my favorite days, those breadcrumbs were patted onto Kotlett (breaded pork chops)! MMmmmmm….
I loved using the grinder. Some kids like banging on pots with wooden spoons… I liked turning the handle and watching the wheel go 'round and round'. Of course, I learned the hard way that sticking a finger into the top while turning the wheel was a very bad idea….
Grind Bread and Nuts
You could also use the Hand Grinder to grind nuts into the perfect texture for baking delicious cakes and cookies like Vanille Kipferl!
Today, I don't keep a pan of stale bread in my oven, and I use a food processor to make my bread crumbs. While it is quick and efficient, it doesn't give me the same pleasure as this task did when I was a child. And I remember the first time I saw Bread Crumbs for SALE in the Grocery Store… I thought "why would you pay for what is free?". Some things stay the same though…. I can't seem to throw away stale bread, and I still love Panierte Schweinekotelett (Breaded Pork Chops)!
Luckily I've been able to find a new version of the Hand grinder, because Mom is not about to give up hers. While the food processor works, it's a lot of clean up for a small job… but it doesn't work as well for nuts (you end up making peanut butter or hazelnut butter if you aren't careful!
Vintage German Hand Grinders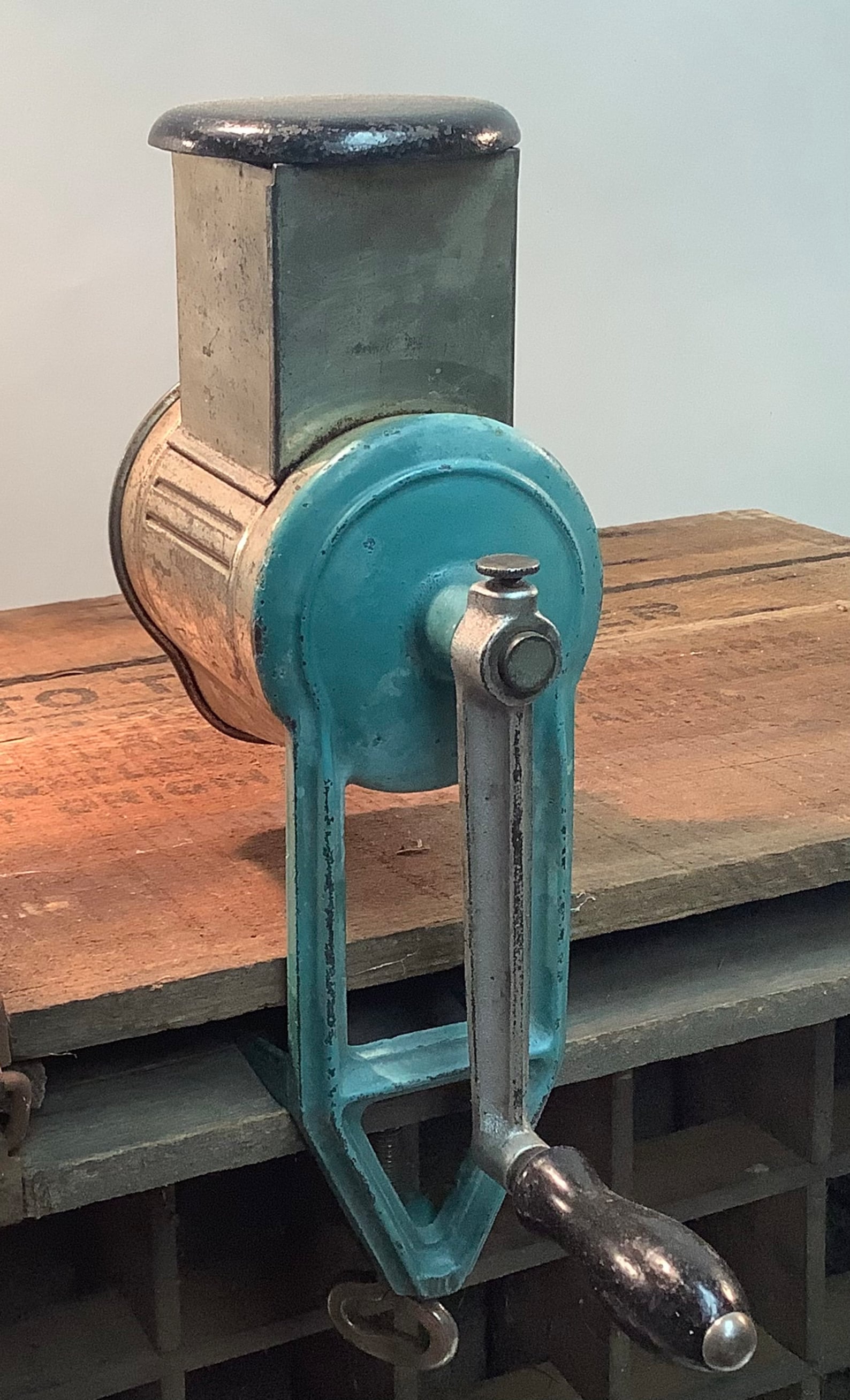 German Aquamarine Tabletop Cheese Grinder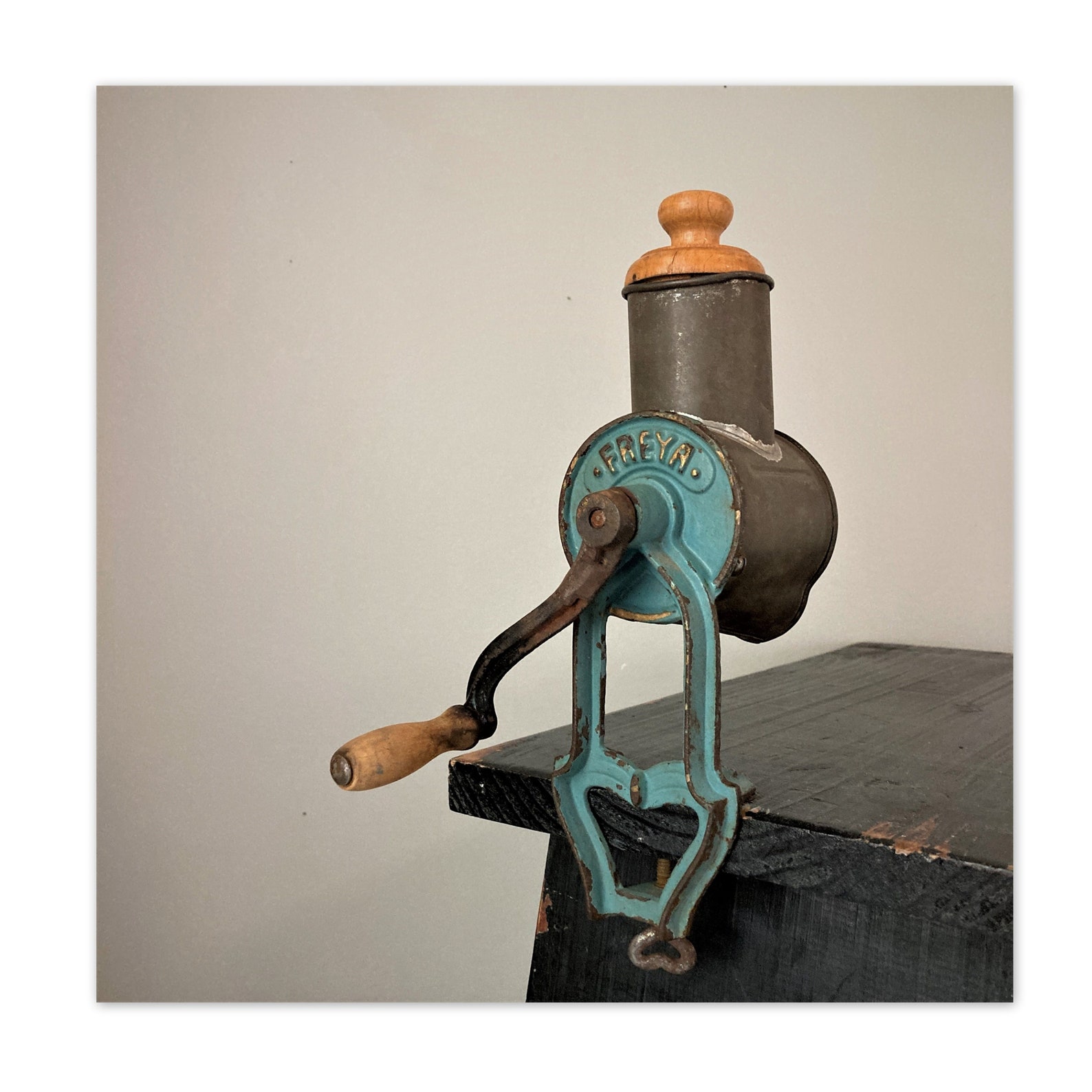 Antique Table Mounted Freya Grater for Spices Nuts Cheese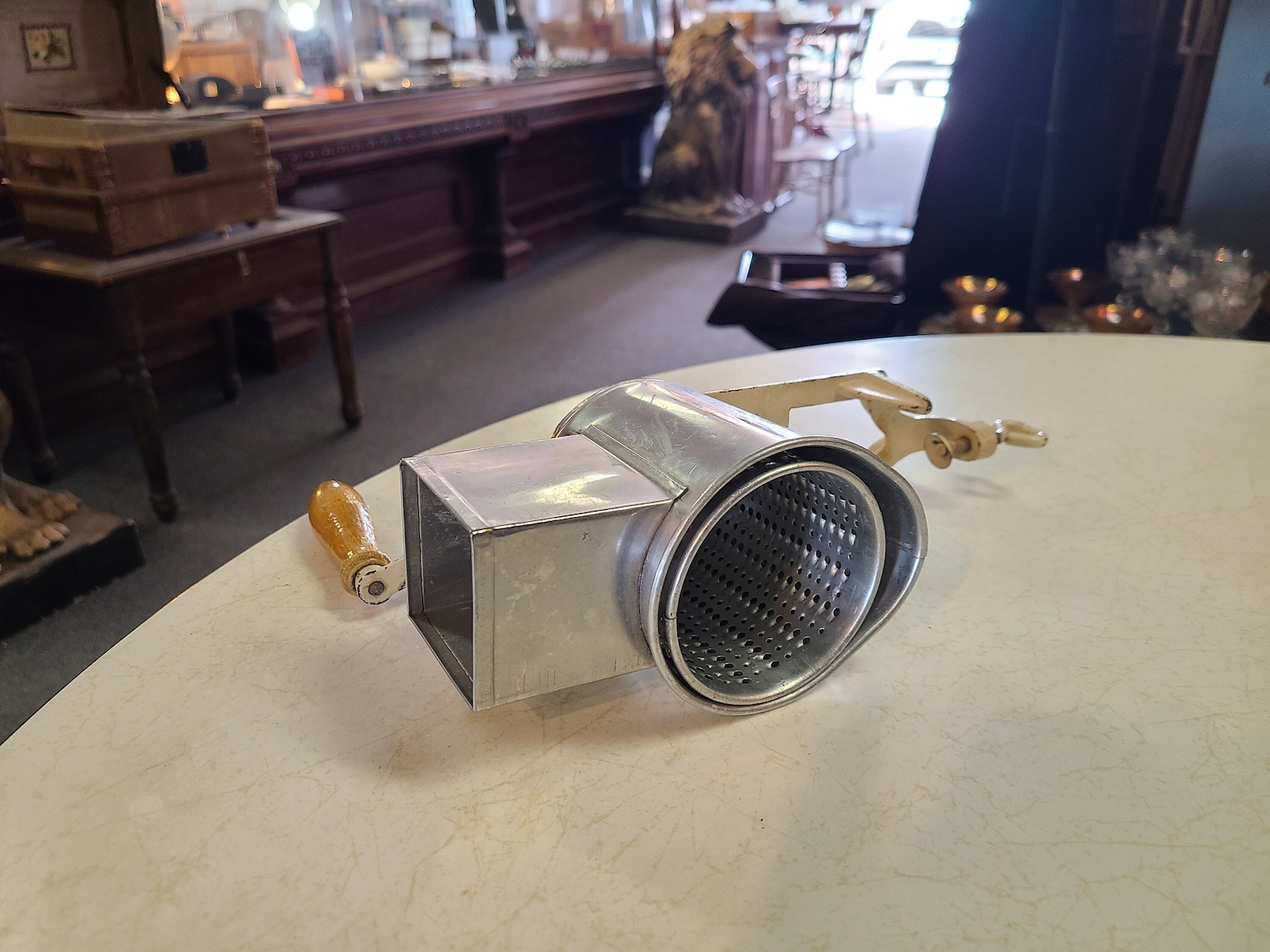 Vintage BME Cast & Metal Grinder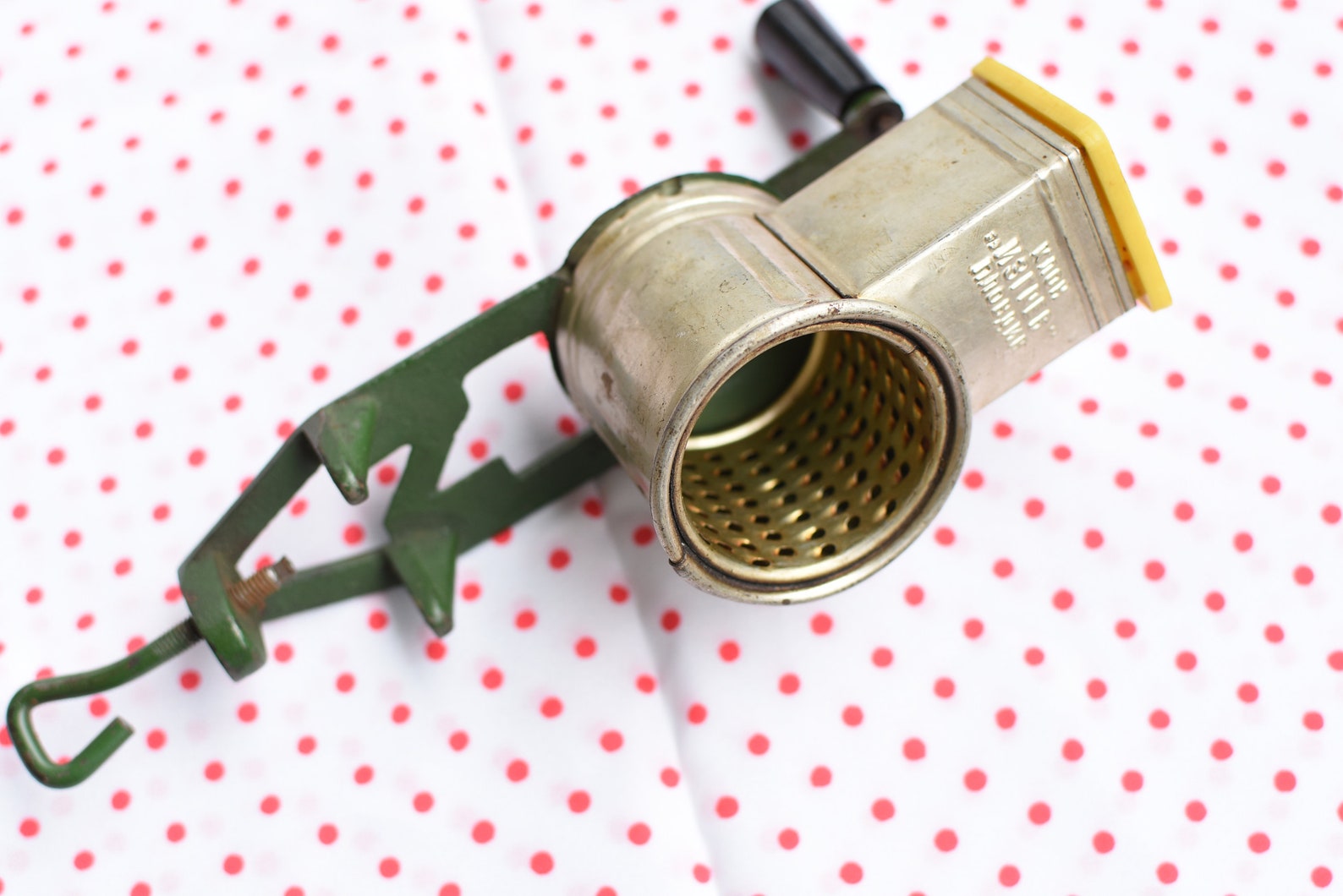 intage Nut grinder//Nut mill//Kitchen mill//Hand nut grinder//Almond grinder

Modern Versions of the German Hand Grinders
It's harder to find the table mount versions. These suction mount grinders should work on any kitchen surface.
Manual Rotary Cheese Grater Round Vegetable Potato Carrot Mandoline Slicer Nuts Grinder with Cleaning Brush for Kitchen(blue)

X Home Rotary Cheese Grater, Handheld Vegetables Slicer Cheese Shredder with Rubber Suction Base, 3 Stainless Drum Blades Included, Red

M
More quality Rotary Graters
Geedel Rotary Cheese Grater, Kitchen Mandoline Vegetable Slicer with 3 Interchangeable Blades, Easy to Clean Rotary Grater Slicer for Fruit, Vegetables, Nuts

Westmark Multipurpose Rotary Cheese Grater with 4 Interchangeable Stainless Steel Drums and Non-Slip Suction Pad

Recipe for Breaded Pork Chops (Panierte Schweinekoteletts)
What Can you DO with all those Breadcrumbs?
German Style Breaded Pork Chops
Ingredients
2

Bone in Pork Chops

1

Egg

½

Bread Crumbs

Salt/Pepper

Butter for Frying

you can use oil
Instructions
1.Use a paper towel to dry the chops… generously salt and pepper them

2.Crack the egg into a soup bowl, scramble it a bit…. put the bread crumbs into a second soup bowl.

3.Dip the seasoned chops in the egg on both sides, then dip into the bread crumbs until completely coated.

4.Heat the butter or oil in a frying pan over medium. When it's hot, put the chops in. Let them get crisp and brown, but not burned… adjust the heat as needed. It should take around 8 minutes per side.

Eat them warm or cold… with a gravy or plain. Gravy is best...
Like this Recipe? You'll Find MORE in my Easy German Cookbook!
80 Classic German recipes made Simple for the American kitchen
Easy German Cookbook: 80 Classic Recipes Made Simple