It's All Wurst! German Sausages Types- Where to Buy German Sausage
In Germany, there are approximately 1500 types of sausages. And it can be rather overwhelming. A good number of them are sliced thin and laid on bread as Aufschnitt (Cold Cuts), and other soft sausages are spread on bread. Some of my FAVORITE German Sausages are the ones you get to eat whole. Where can you buy German Sausage, and how do you know what to order? What are the different German Sausages types like? Whether it's a grilled Bratwurst, a steamed Weisswurst or a snappy Knackwurst, there are many German sausages, and all are all delicious, and need little to top them, except a bit of mustard…or possibly some Curry Ketchup.
Every festival and carnival in Germany has a Wurst Bude (Sausage Booth). You can smell them grilling from a long way off… just follow your nose. Just don't expect to get your sausage in a squishy bun! In Germany they are sold with either a crusty roll or a pretzel, depending on which region you are visiting. (As a general rule, North is roll, south is pretzel).




Different German Sausages Types to Try for Dinner
Confused about what to order? Take a look at this handy guide to German Wurst…
Knackwurst– This is most like an American version of a Hot Dog or Frankfurter. (Get it- Frankfurter/Frankfurt). This longer thin sausage is made from finely ground beef or pork, lots of seasonings, and is then smoked. You can serve them up off the grill, or boil them for a quick dinner. Sometimes you will see them sold in the US as Knockwurst… that's just a mispronunciation. These sausages get their name from the "KNACK" or snap sound you get when you bite into it.  Serve with Extra Hot German Mustard or Curry Ketchup.
Bratwurst– There are almost as many types of Bratwurst as there are cities in Germany. It seems like each region is famous for THEIR special Bratwurst. Generally these sausages are made from coarsely ground beef, veal or pork. Then seasoned and stuffed into casings. The most common shape it the fat bratwurst that are around 1 1/2 inches in diameter. Bratwurst are best off the grill, but you can also fry them. Serve with spicy mustard!
Nurenberger Bratwurst– My favorite Bratwurst gets its distinction from being so thin. These Nurenberger brats cook up fast, and pack a lot of flavor into a little bite. Grill or fry them, either way is quite yummy. (Plus, you can eat more than one without the guilt.)
Weisswurst– This pale sausage is a bit upscale… it's a finely ground sausage made from veal, back bacon and spices like parsley, mace and even cardamom. This is a fresh sausage, not smoked. It's very common in Bavaria where most people boil the sausage, then peel off the skin before eating. I commit sausage blasphemy…because I find that it is fabulous off the grill, and at home I generally pan fry it, and serve it with mashed potatoes and gravy.
Curry Wurst- Curry wurst is not sausage made with curry… It's a bratwurst that is cut into pieces, and then served with a curry/ketchup sauce. Learn all about it here–>Currywurst
 Have I made You Hungry?
So,  invite a few friends fire up the grill, get out the mustard, and get ready to enjoy some Wurst!
Toppings for Sausage in Germany aren't wild or complex…. Usually a spicy Mustard or Curry Ketchup will be enough.
Where to Buy German Sausage
Wisconsinmade Makes Authentic German Sausages Here in the US
It comes in a chilled package, so you can be sure it's fresh!
GET 10% off of all Wisconsinmade Products UNTIL Sept 24, 2018!! Use code FALL18
Nurnberger German Style Bratwurst – 5 lb Box

Munich Weisswurst

Pre-Cooked Pork and Beef Bratwurst

Oktoberfest Sausage Sampler

Variety Bratwurst and Sausage Sampler

Bavaria Knackwurst

Old Fashion Natural Casing Wieners

#3167 Octoberfest Bratwurst Sampler 2

&
&
MEICA – Pork Weisswurst – BAVARIAN STYLE – Bayerische Weißwurst – 345 g / 12.1 oz

Koegel Bratwurst Sausage 20-6

Wild Boar Bratwurst – 12 oz pack – 4 links

Meica Sausage, Bockwurst, 25.4 Ounce

Meica Deutschlander German Sausages, Premium, 12.7 Ounce

Bavarian Meats Landjaeger German Sausage Spicy and Regular Variety 6 – 2 packs

Veal & Pork Oktoberfest Style Bratwurst Sausage Frozen – 4 oz links, 10# Case

Knockwurst Sardelki – 1 lb (avg. weight)

Howe's Uncured Nuremberg Bratwurst Links 7 Oz (4 Pack)

Don't forget the Senf!
Do you like your mustard sweet? Or spicy!
Alstertor Beer Mug Mustard 8.45 Oz (Pack of 2)

Lowensenf Mustard in Jar, Extra Hot, 9.3 Ounce

Düsseldorfer Löwensenf – Extra Scharf – (200 Ml/8.4 Oz Tube) – Very Hot Mustard That's Original for Sure

Lowensenf Bavarian Sweet Mustard Jar 10.05 Ounce

Check our German Restaurant, Bakery and Deli Page …
You will find a list of Online Sites who ship German Sausage all over the US. You might even find a German Deli near you! —>  Geman food Online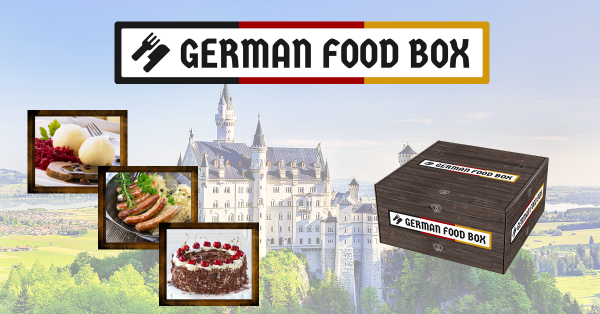 \