A German Kitchen Witch Brings Good Luck to Your Kitchen!
When I was growing up, my mother always had a flying Kitchen Witch hanging in the kitchen window. And naturally, as an adult with my own kitchen, I have one too. Now, the legend says that a German Kitchen Witch will protect your food as you cook it… no more pots boiling over, no more burnt cakes…. just delicious foods that will nourish your family.
Did it work?
My mom is a really good cook, and we all eat very well whenever we sit at her table. Is it because of the Kitchen Witch? That I can't say.
Legend of Kitchen Witch
Witches have always been a part of German Folklore. From the Witches of Grimm's Fairy Tales and the Walpurgisnacht Witches in the Harz Mountains,  to Pechta the Epiphany-Eve witch, and Frau Holda (Holle) the "matron" of domestic chores who is seen to have connections with the spirit world. And for centuries children have been warned about the witches that live in the Black Forest. Some are good, some are, well, not so good…. and can cause trouble for those who haven't finished their spinning or kept the house tidy. The Kitchen Witch, came out of this folklore… and lucky for us, she is a good witch!
Granted, there is some debate about the origin of the German Kitchen Witch… some say that they come from Scandinavia, but I would argue that since so many German Legends migrated north (like Frau Holla became Frau Hulla in Norse Legend) the Kitchen Witch probably traveled in that direction too. Oddly, the first written documentation of Kitchen witches actually comes from England where a Kitchen Witch was actually bequeathed in a Will (she must have overseen some pretty tasty food if she was that important!).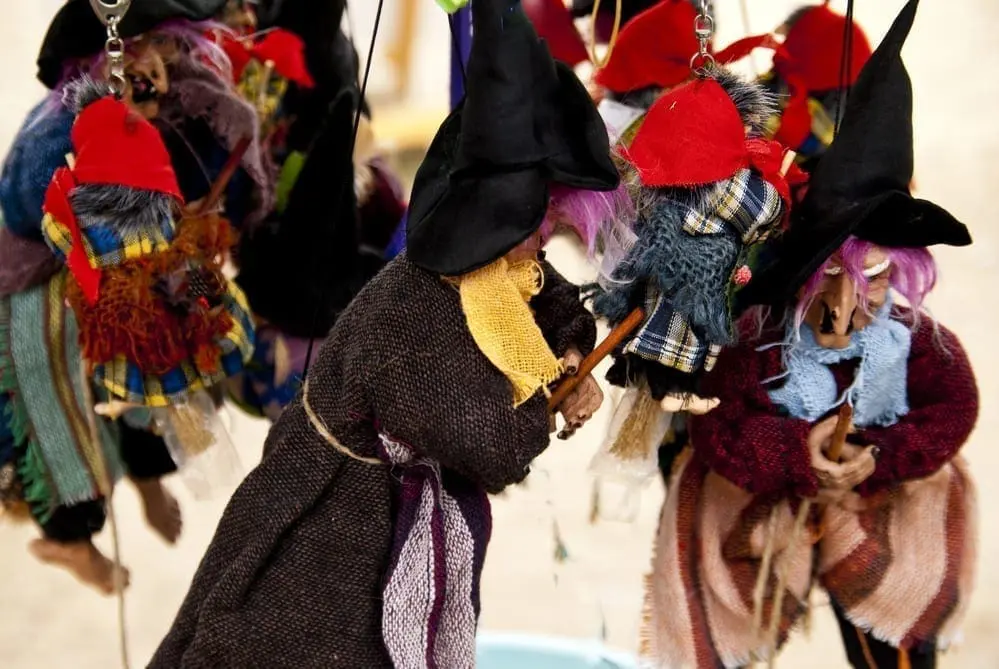 The Kitchen is Where MAGIC Happens!
The Kitchen has always been the center of the home, since that is where food is prepared. But it's more than food, kitchen magic is the oldest "magic". The kitchen was/is where medicinal teas were brewed, and it's where salves and healing poultices were made. It's the place where wise women cared for their families and their communities. The idea of a beneficial Kitchen Witch overseeing the home and kitchen makes perfect sense.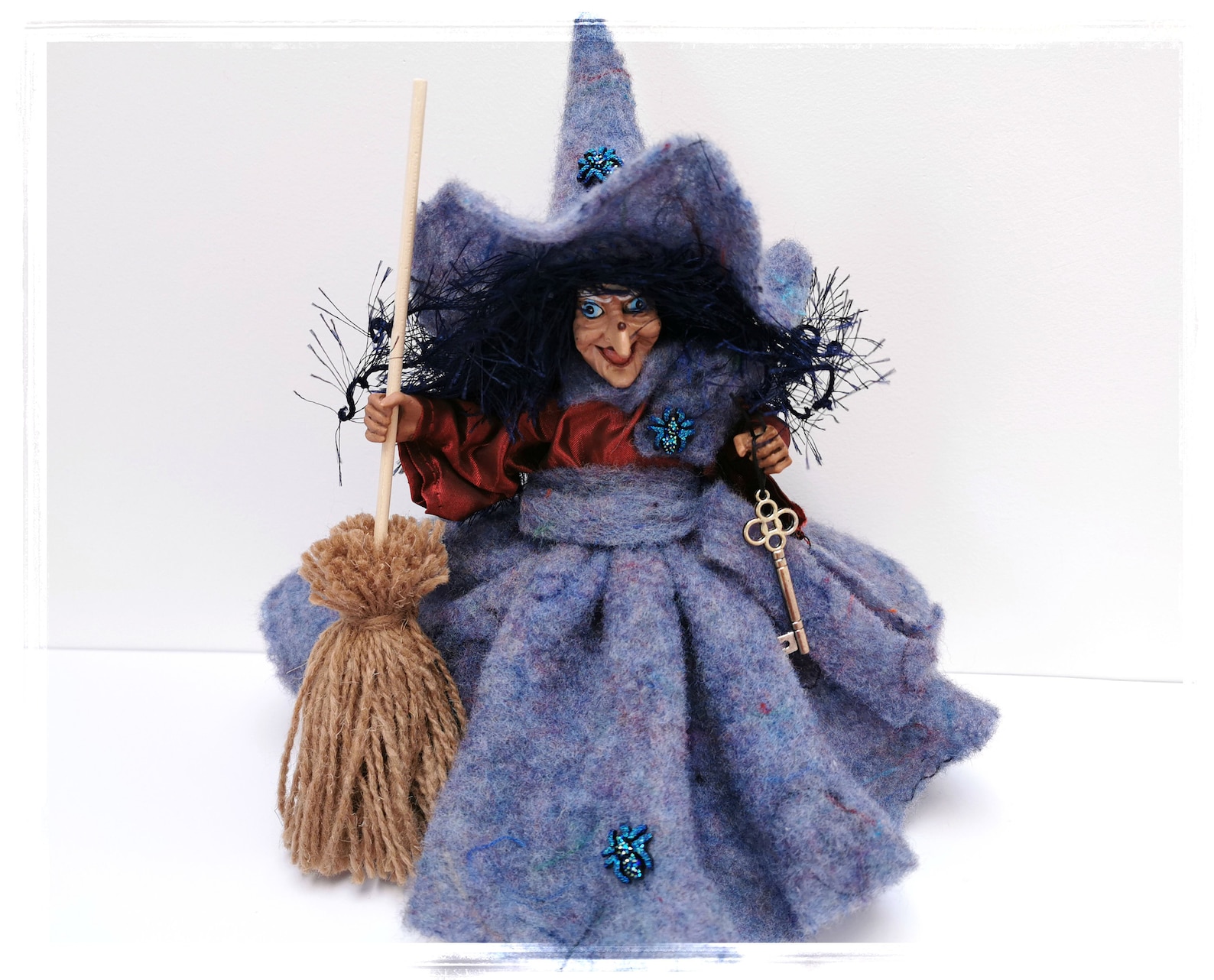 Witch Arabella, Felt Kitchen Witch, Kitchen Witch Doll,

What is a German Kitchen Witch?
To get technical, the German Kitchen witches aren't DOLLS, they are poppets. What's the difference? A doll is a plaything, and a poppet is a small figure resembling a human that is used in witchcraft. But before you panic and think that all poppets are bad, remember that these are GOOD witches. Specifically tasked with overseeing your home and kitchen, and insuring that the bad witches can't make mischief at your stove.
Kitchen Witches Duties-
Folklore associated with the dolls:
Your Kitchen Witch is tasked with….
Keep pots from boiling over
Make a kitchen a place of happiness
Keep foods from being over-salted or burnt
Helps insure that spices are perfectly mixed
Prevents kitchen disasters (mine must have to work overtime)
So, whether or not you believe a German Kitchen Witch will keep your milk from curdling, your pots from boiling dry, your roasts from burning, or your cookies from being too salty… it can't really hurt to have one of these sweet witches hanging in the kitchen. They are meant to bring joy, and maybe make your foods taste just a little bit better…. Plus, they are awfully CUTE!
NEW !!! AGATHA Spoon Holder & Steam Releaser By Ototo Design

It's Good Luck to Have a German Kitchen Witch
Having a German Kitchen Witch brings good luck to your home… and it's even lucky to GIVE a Kitchen Witch to a friend!
Set of Kitchen Witch Dolls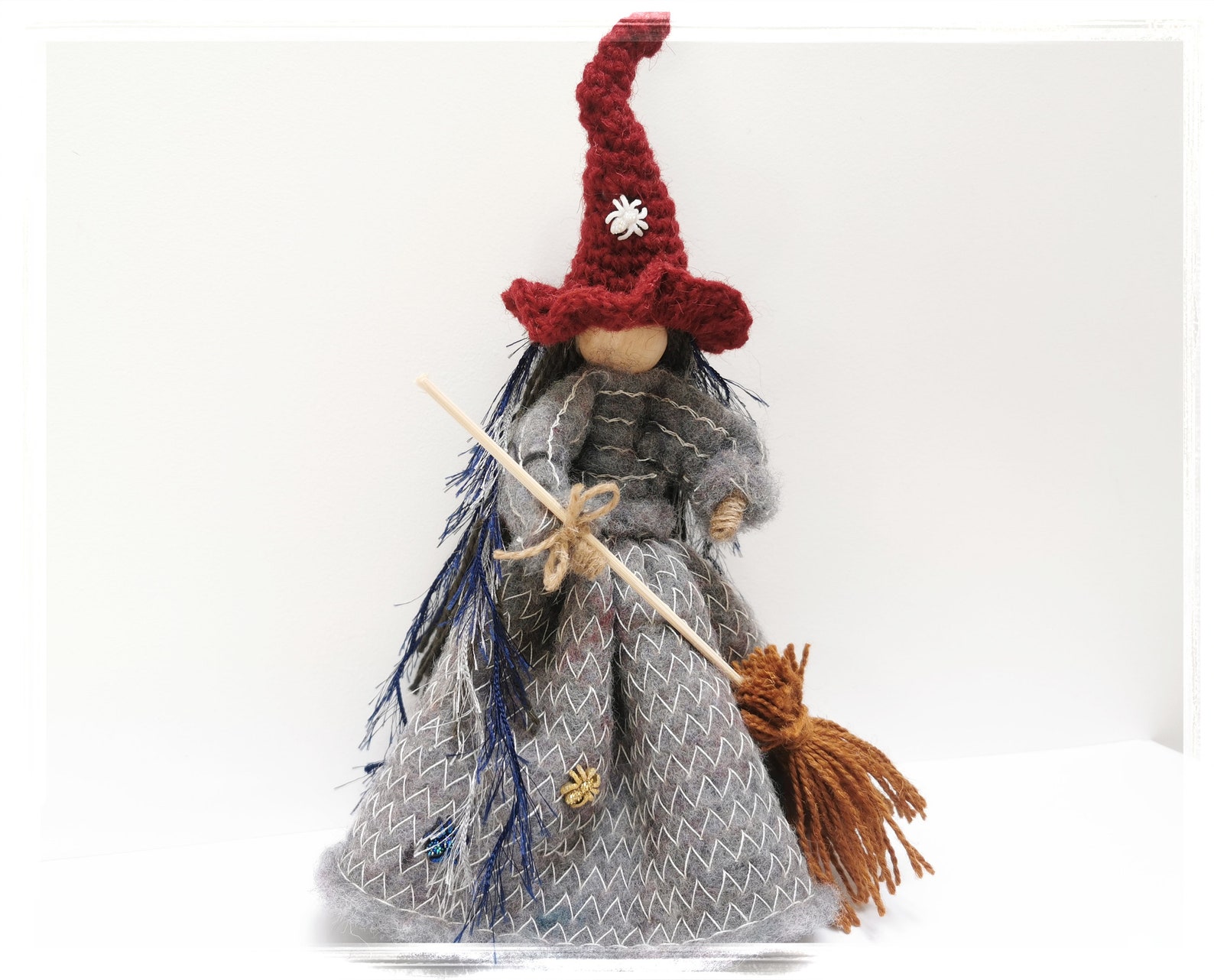 Kitchen WITCH Doll, Felt Wooden Witch Figurine

There really is a style of German Kitchen Witch for every Kitchen…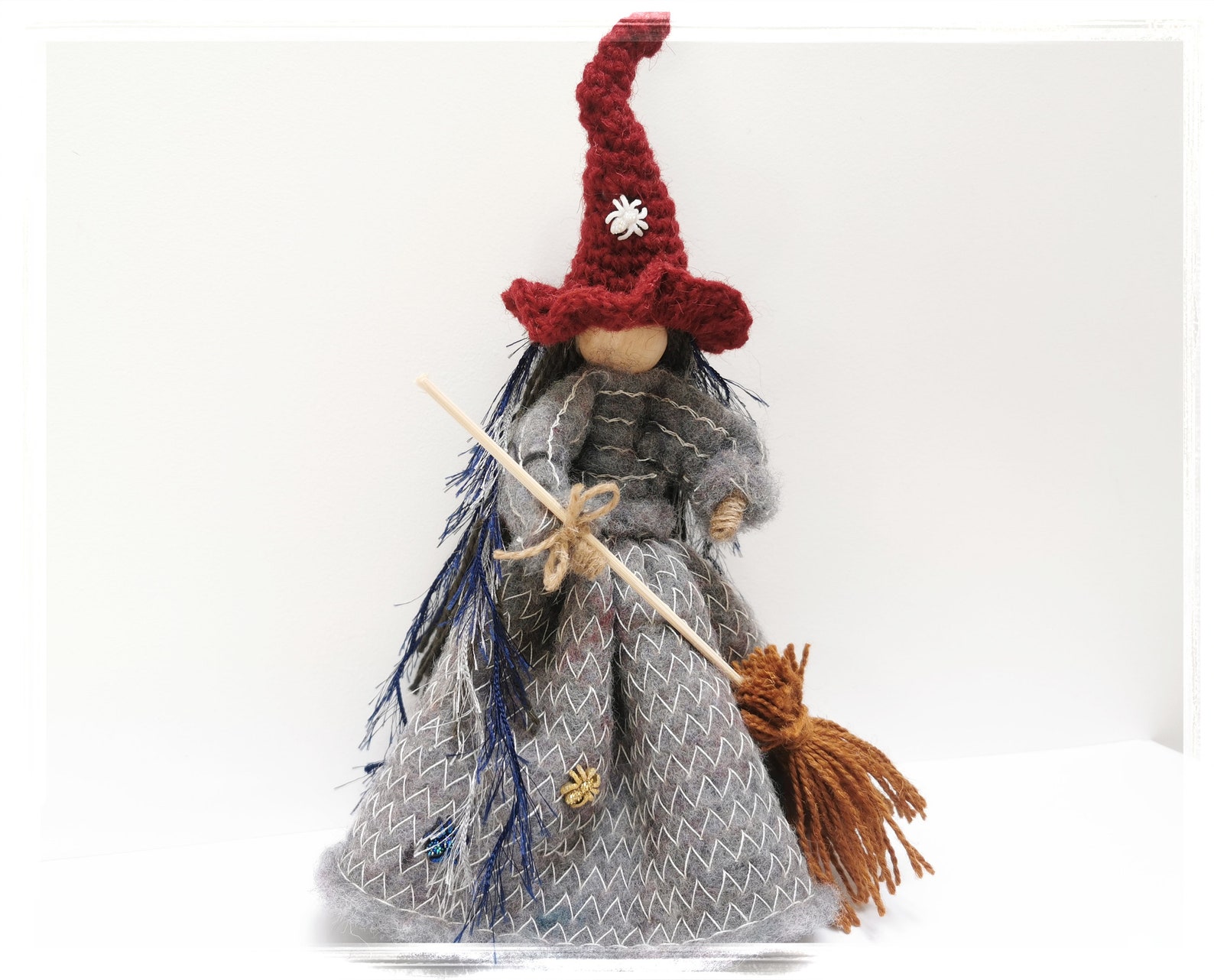 Kitchen WITCH Doll, Felt Wooden Witch Figurine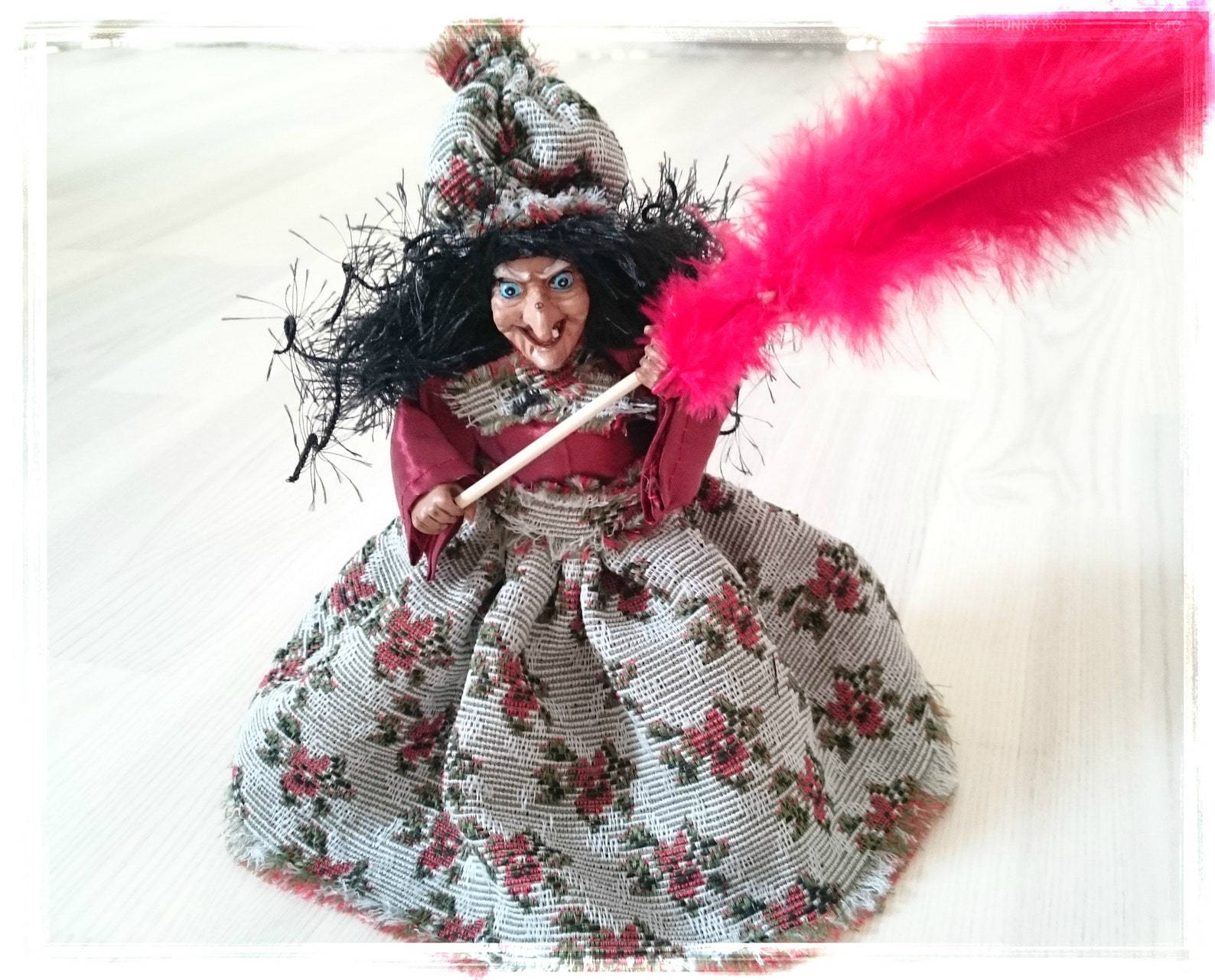 Kitchen WITCH, Kitchen Witch Doll, Witch Doll, Norway kitchen witch, Horror Decor, Hanging Witch, Fairy Figurine, Witch, Good Luck Witch Hag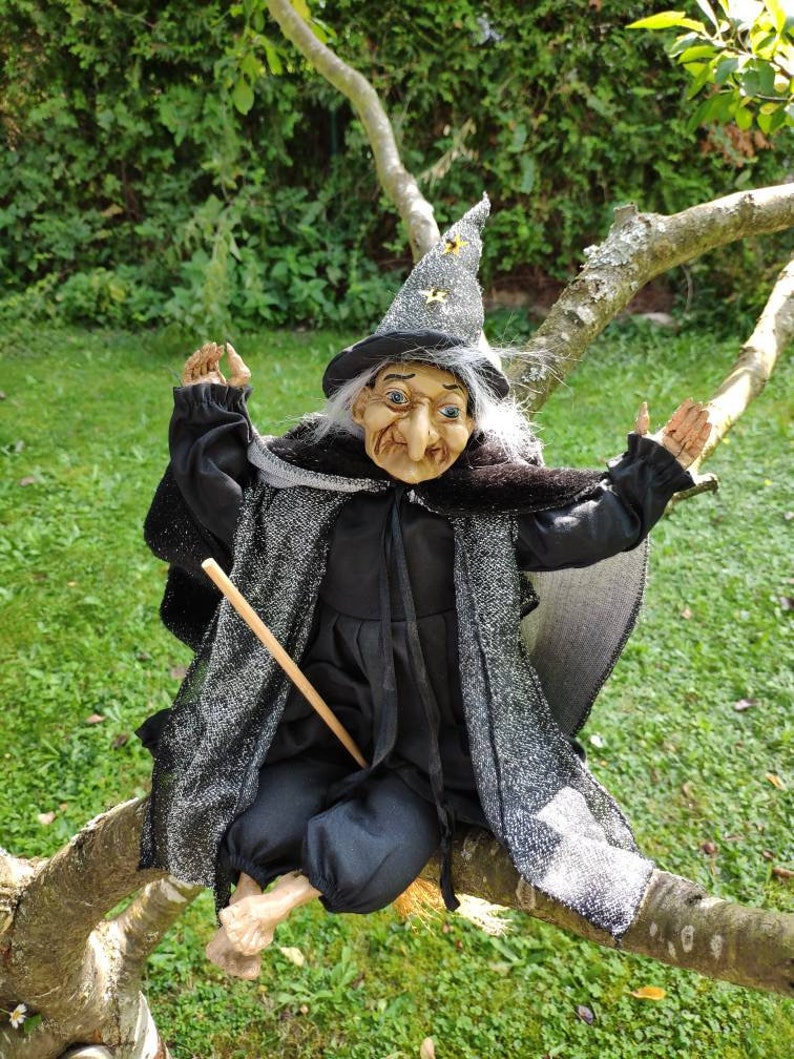 Vintage German Good luck Kitchen Witch doll for hanging with light and sound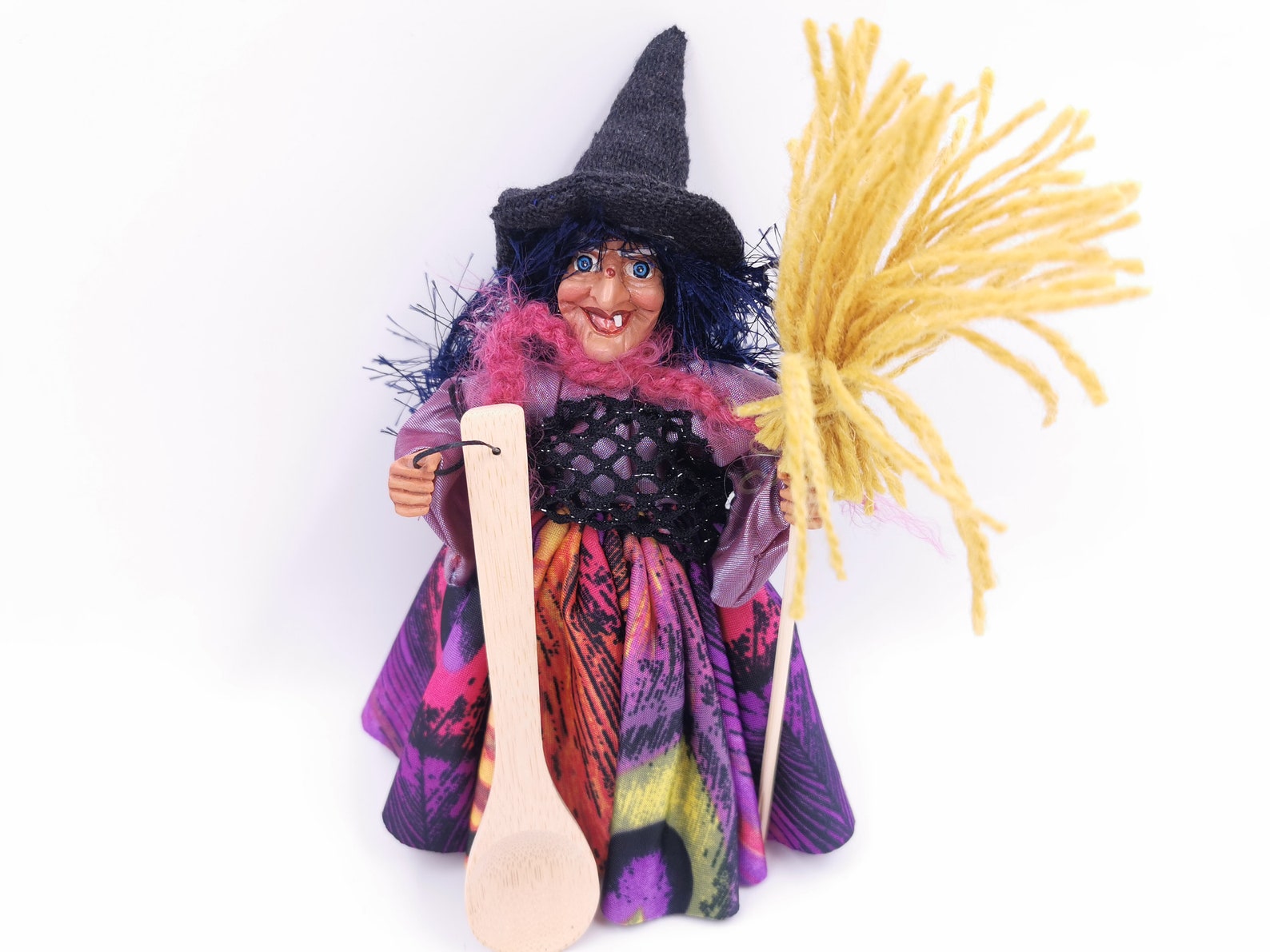 KITCHEN WITCH DOLL Hanging with Spoon Broom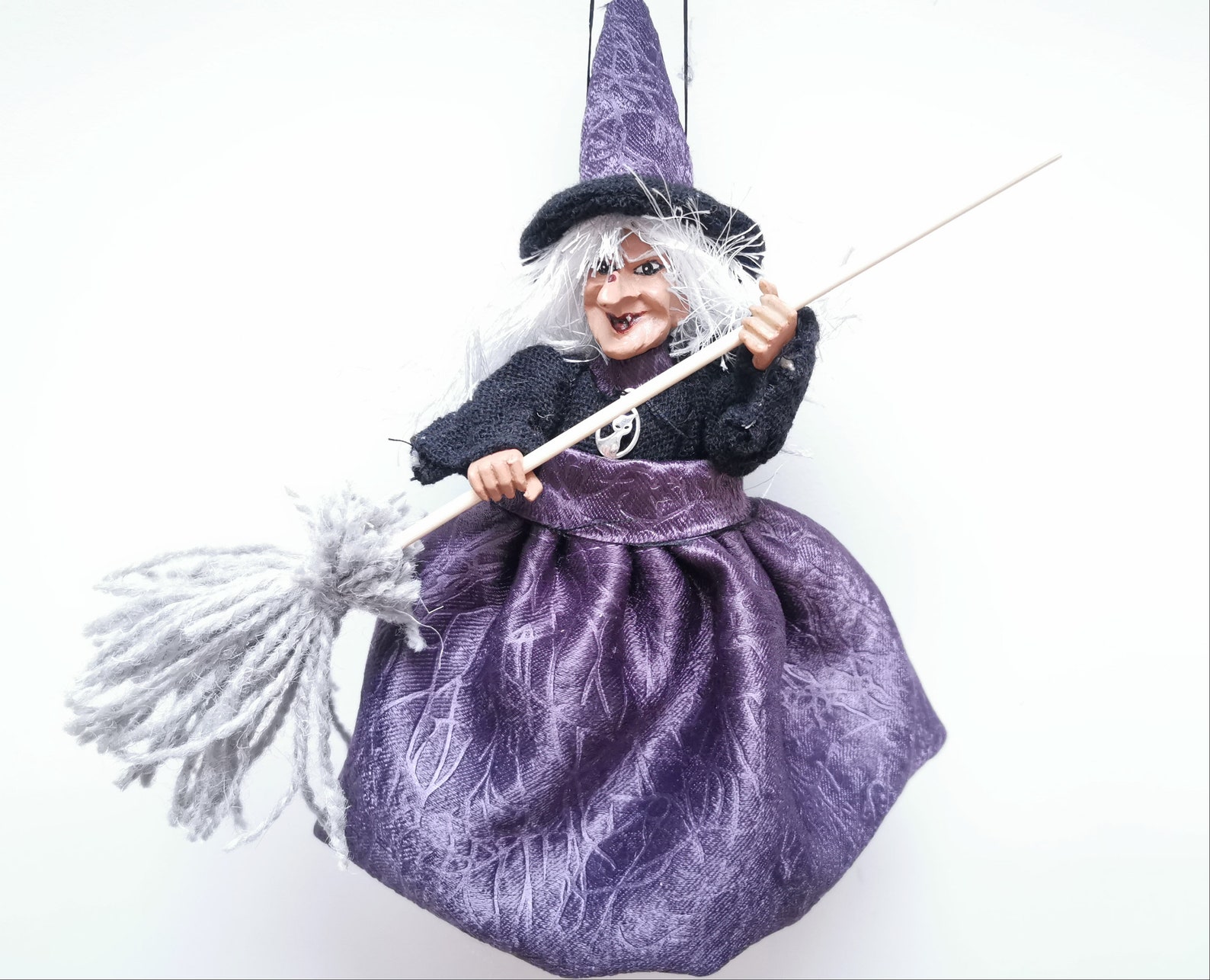 Good luck KITCHEN WITCH DOLL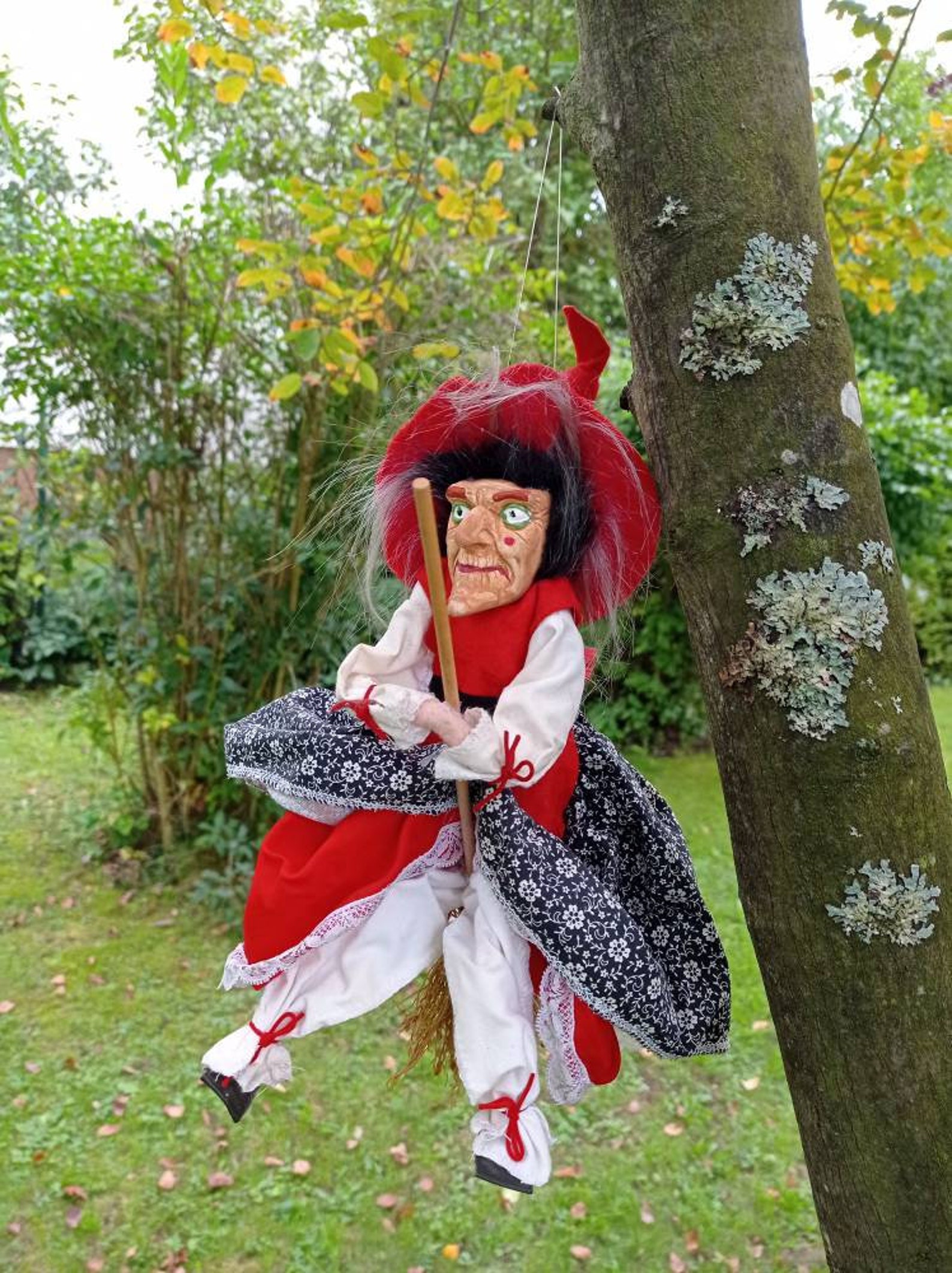 Vintage German Good luck Kitchen Witch doll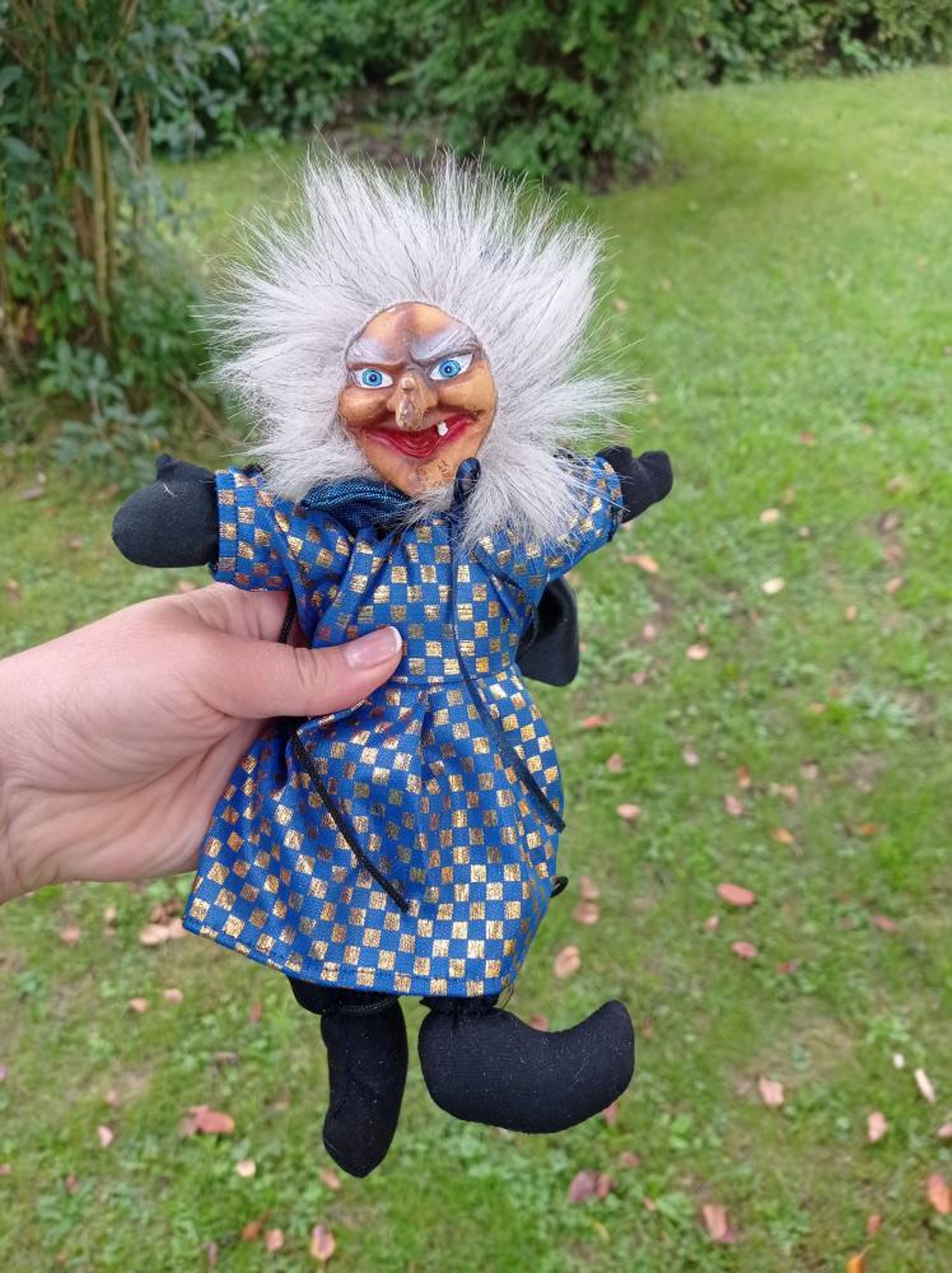 Vintage German Good luck Kitchen Witch doll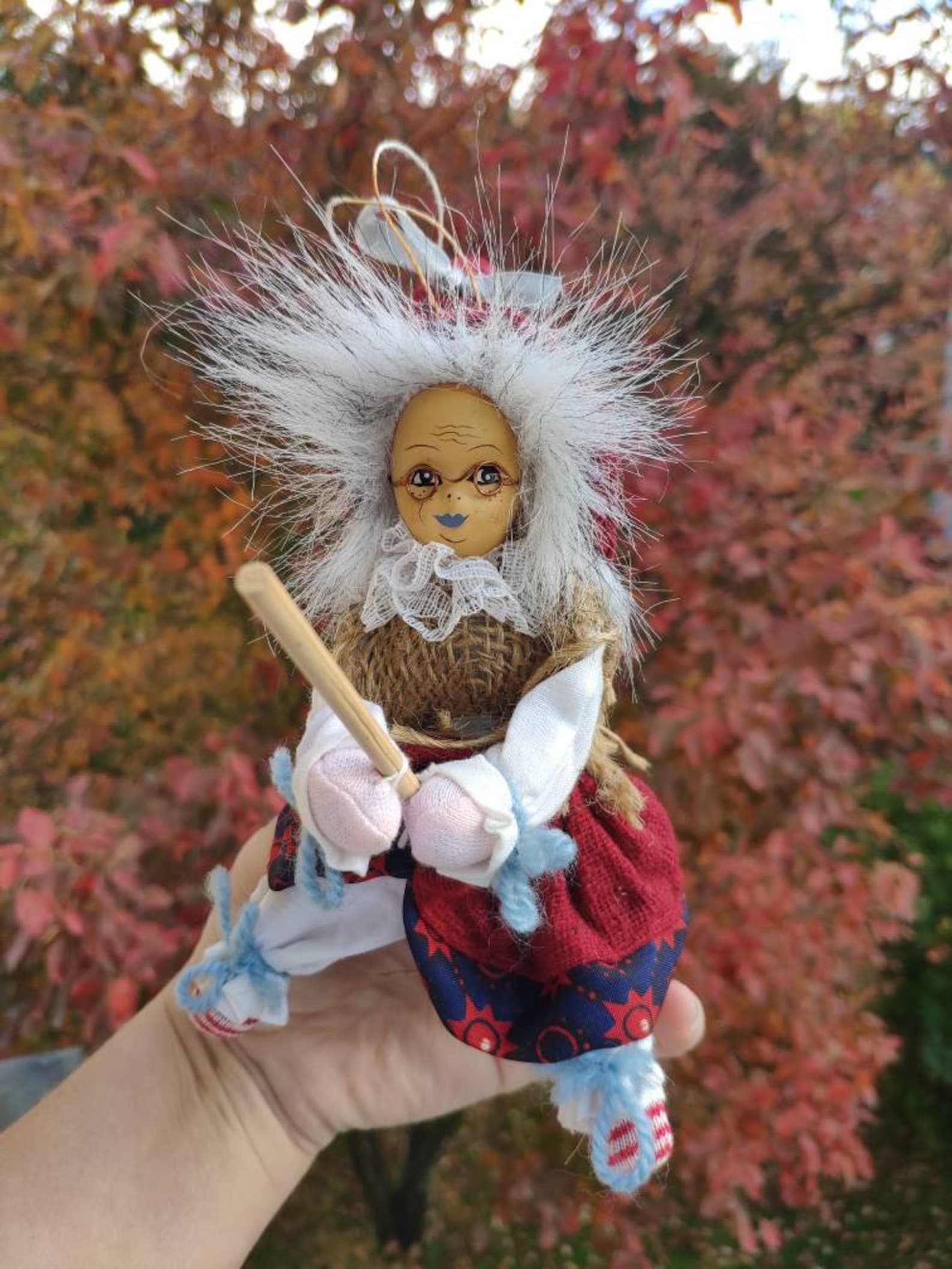 German vintage Good luck Kitchen Witch doll Fairy Witch Figurine flying witch with broom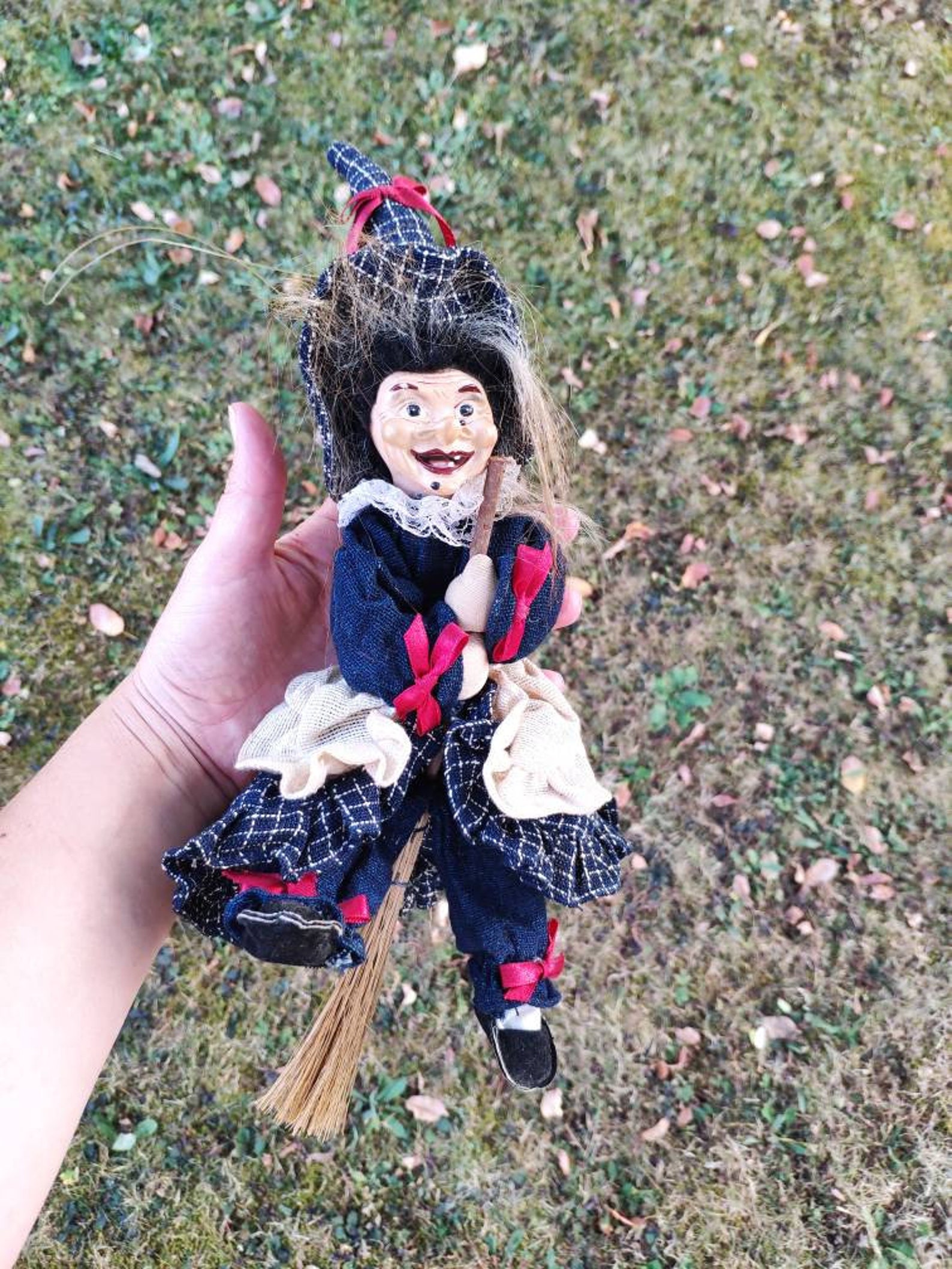 German Good luck Kitchen Witch doll Fairy Witch Figurine Vintage witch doll for hanging

Smoker Witches Burn Incense
Mueller Halloween Pumpkin Witch Smoker Made in Germany

Richard Glaesser Halloween Witch Smoker, Germany