German Breakfast Boards for Frühstück, Abendbrot or Brotzeit
It is typical in Germany to have Abendbrot on wooden boards or Resopal (Formica), that acted as plate and cutting board. In Bavaria, they have Brotzeit, also eaten on a board. My whole family in Germany at this way… and here in the US, my mom would often do a simple Abendbrot dinner on Sunday evenings. At Oma's house, we each had our own special boards (kept in the top drawer). On most nights, she and I would pull out the bread box, the Aufschnitt, and a jar of pickles… and set about preparing a few Schnittchen (little sandwiches). And at breakfast, the board would be already set at my place when I got up. The board was perfect for my Brötchen. (If I had an egg, it went into a special egg cup, so there was no need for a plate.) You don't need a separate cutting board to slice things when you have your own board.
But, over time the Brettchen (little boards) we
ar out, and need replacing. I did a little searching, and learned where to buy German Breakfast boards , or Brettchen, for Frühstück or Abendbrot here in the US.
Why not just use a plate? Brettchen are perfect for cutting things. Butterbrote  or Belegtebrote generally eaten open faced with a knife and fork. The tomatoes often come whole to the table, so each person will cut theirs into slices or wedges. A cutting board makes sense, because they are designed to be cut on. These German Sandwich boards are easy to care for, and are easy to wash. Added bonus, they are less fragile than a plate.
All in all, wooden Breakfast Boards are perfect for cutting and eating a sandwich, some fresh sliced tomatoes and pickles. YUM!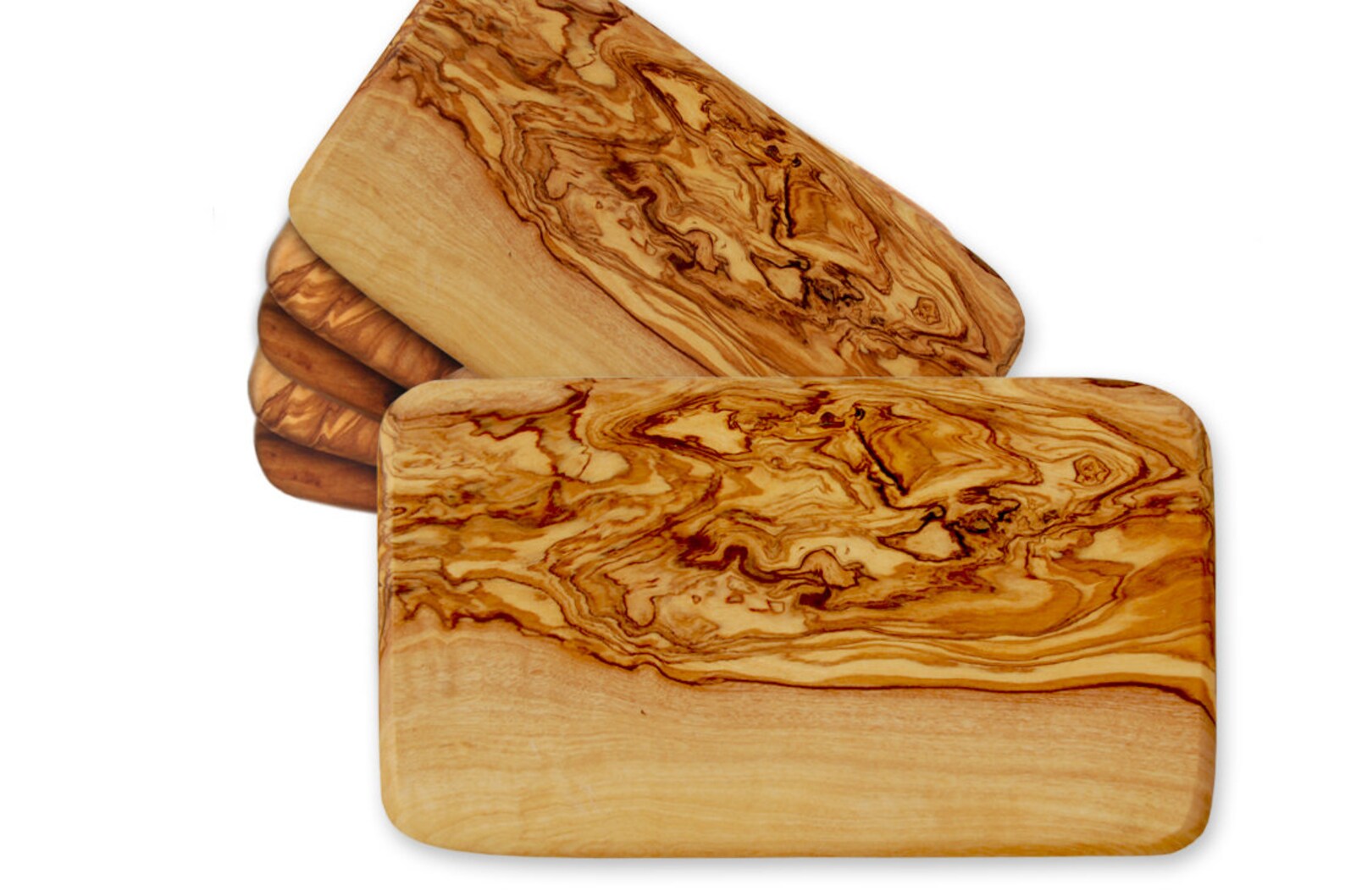 6x Breakfast board approx. 8.7 x 5.5 x 0.4 inches, olive wood

I'm delighted to see that you can find some beautiful hand made boards. Handmade may cost a bit more, but you get something beautiful that will last a lifetime.
I still haven't found the ones my mom had…. they had grooves set into them for a knife and fork, because, yes, you eat a sandwich with a knife and fork. (Every now and then when I mention something we had while I was growing up I hear… oh, "it wore out", or , "it broke", or the worst…" I gave that to Goodwill!")
Let's rekindle the Abendbrot and Brotzeit board traditions… at least on the weekends… and serve delicious bread, flavorful Aufschnitt (German Cold Cuts), tomatoes, radishes and REAL BUTTER on these charming Brettchen (Little Sandwich Boards).
&
Wooden Sandwich Boards
I love all of the personalized German Breakfast Boards!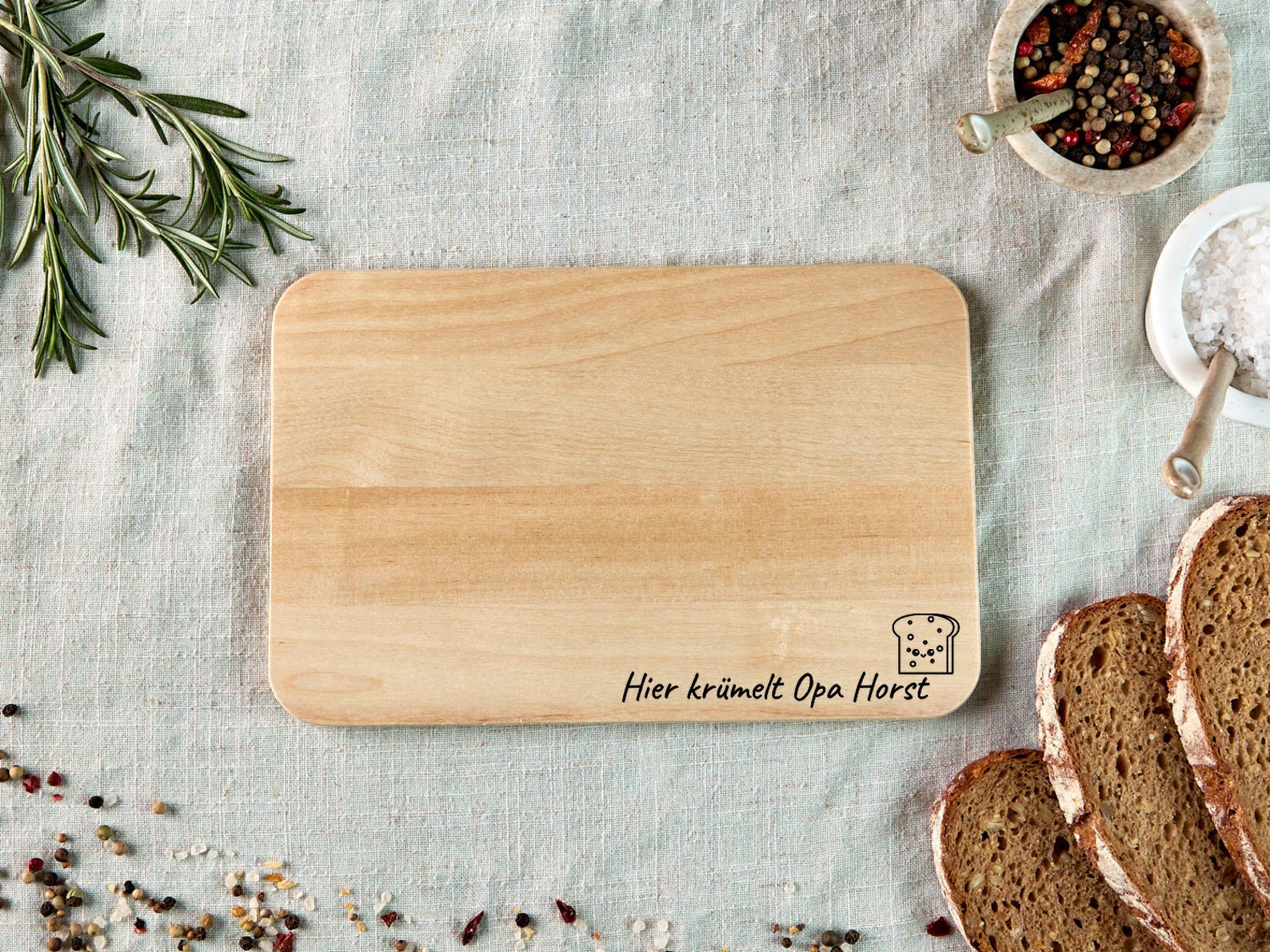 breakfast board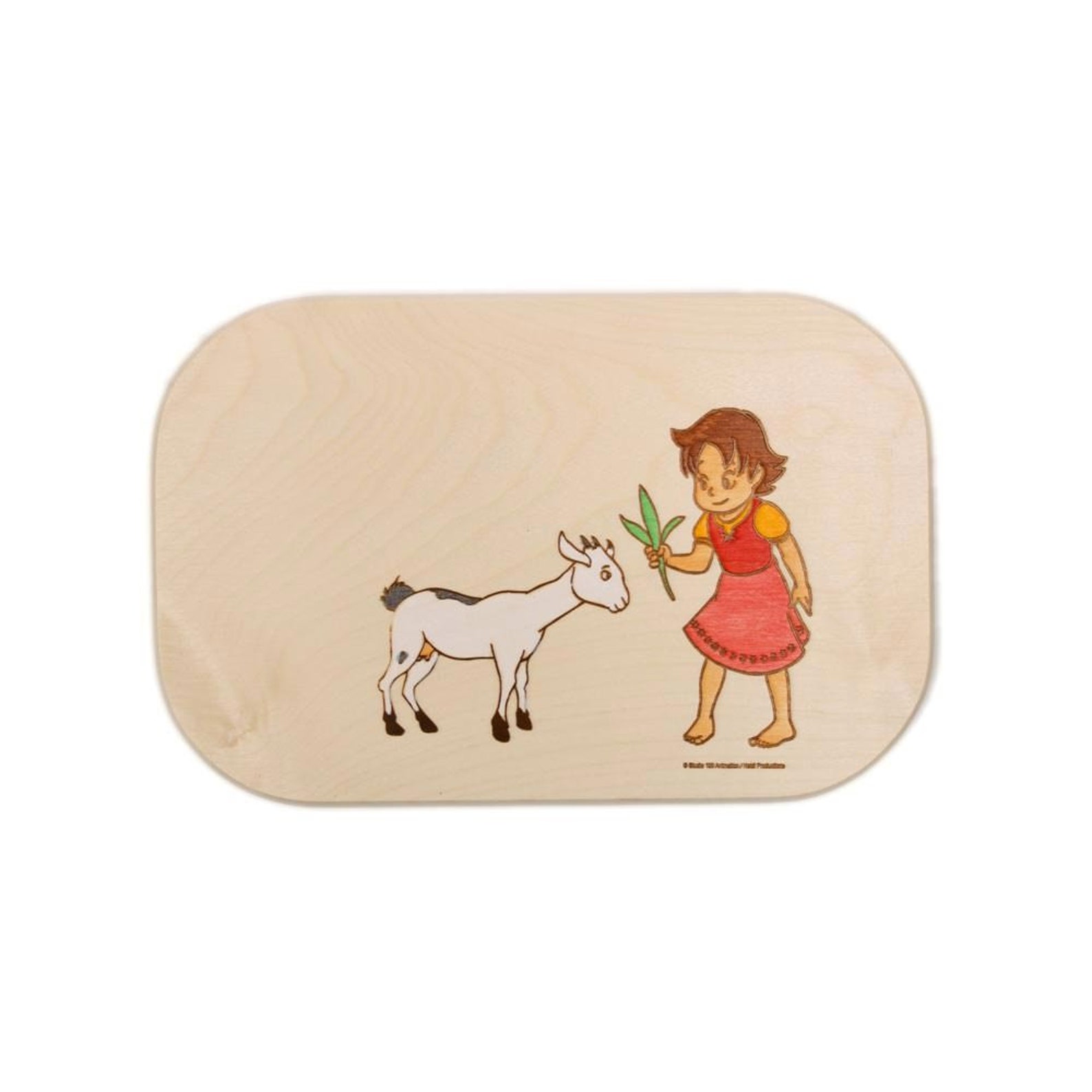 Breakfast Board Heidi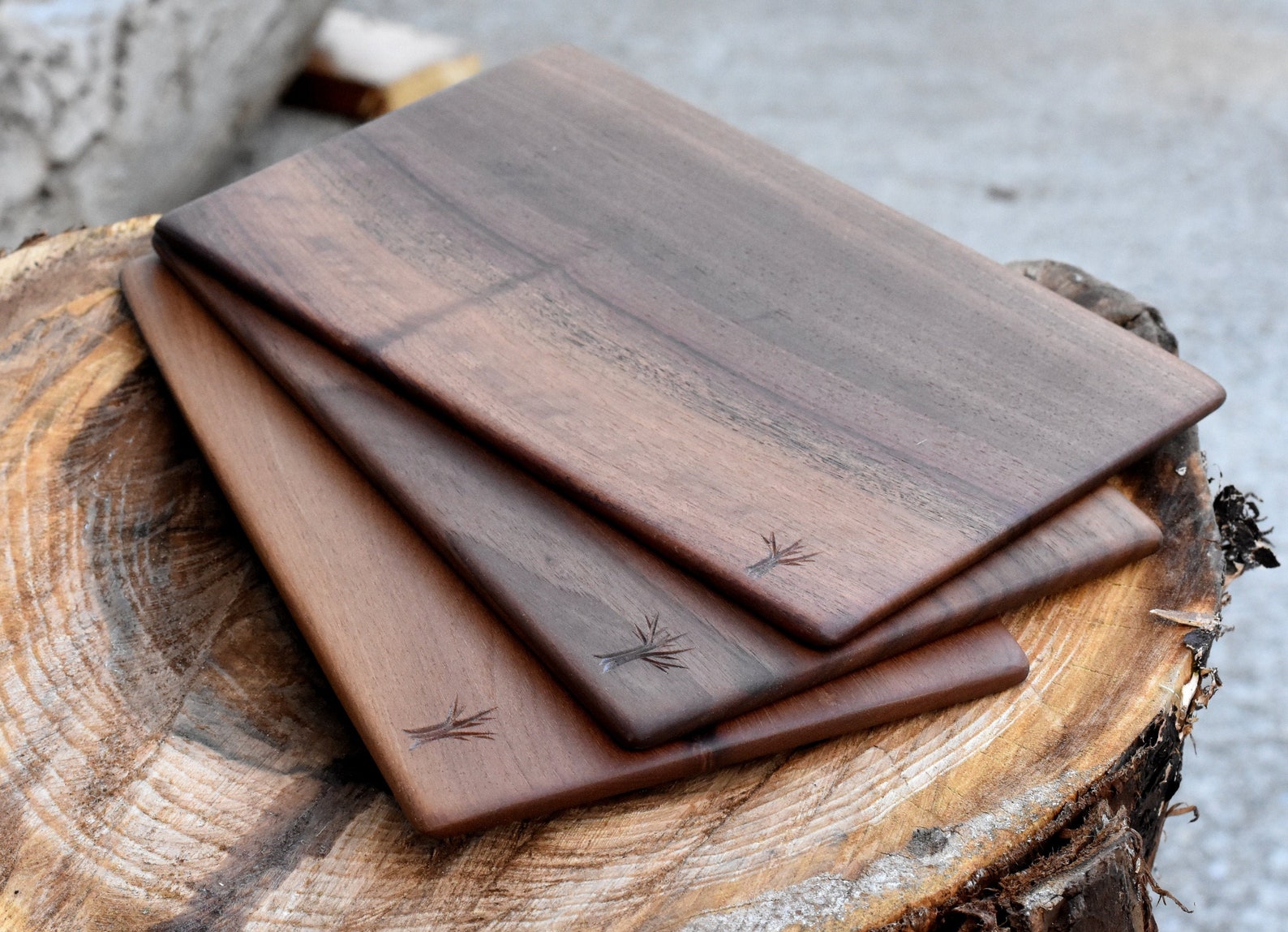 Breakfast board, set of 3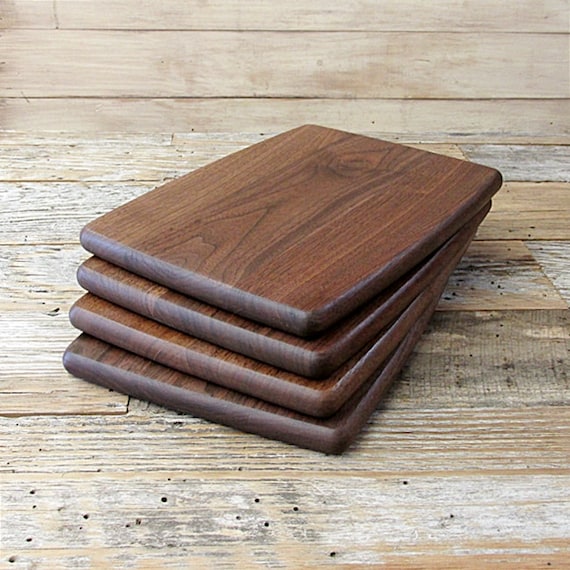 Sandwich board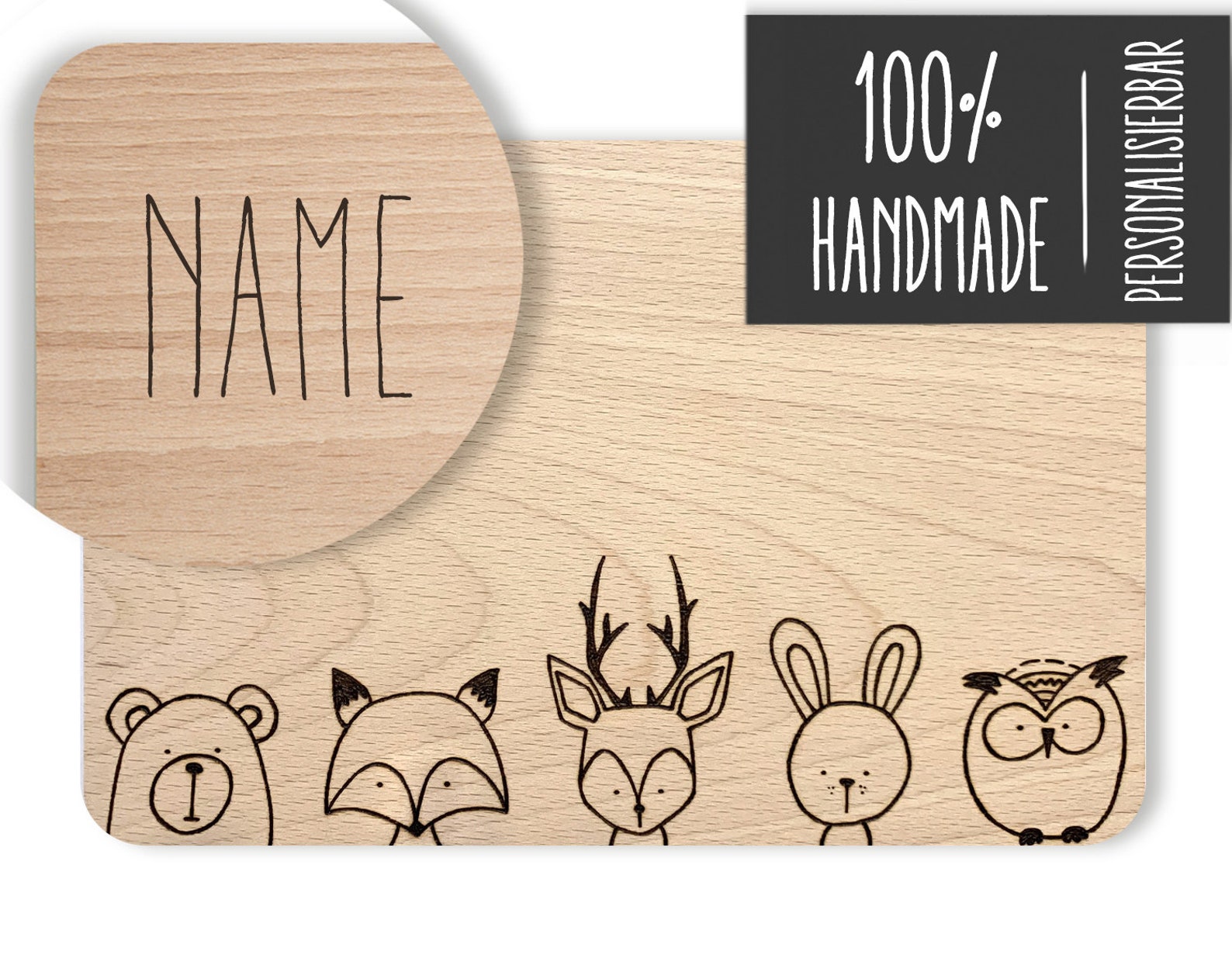 Wooden Board Animals Forest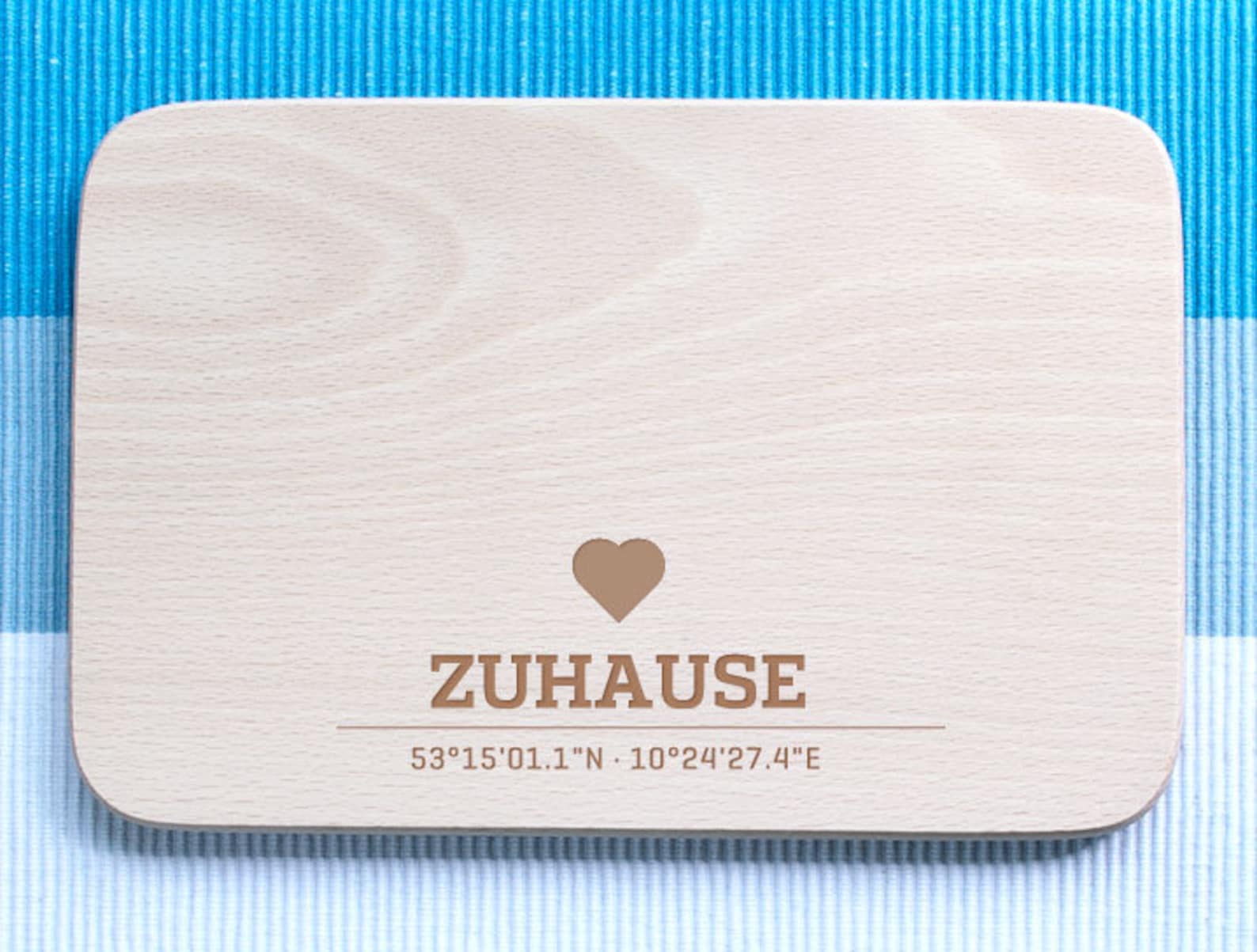 Personalized Breakfast Board» Home «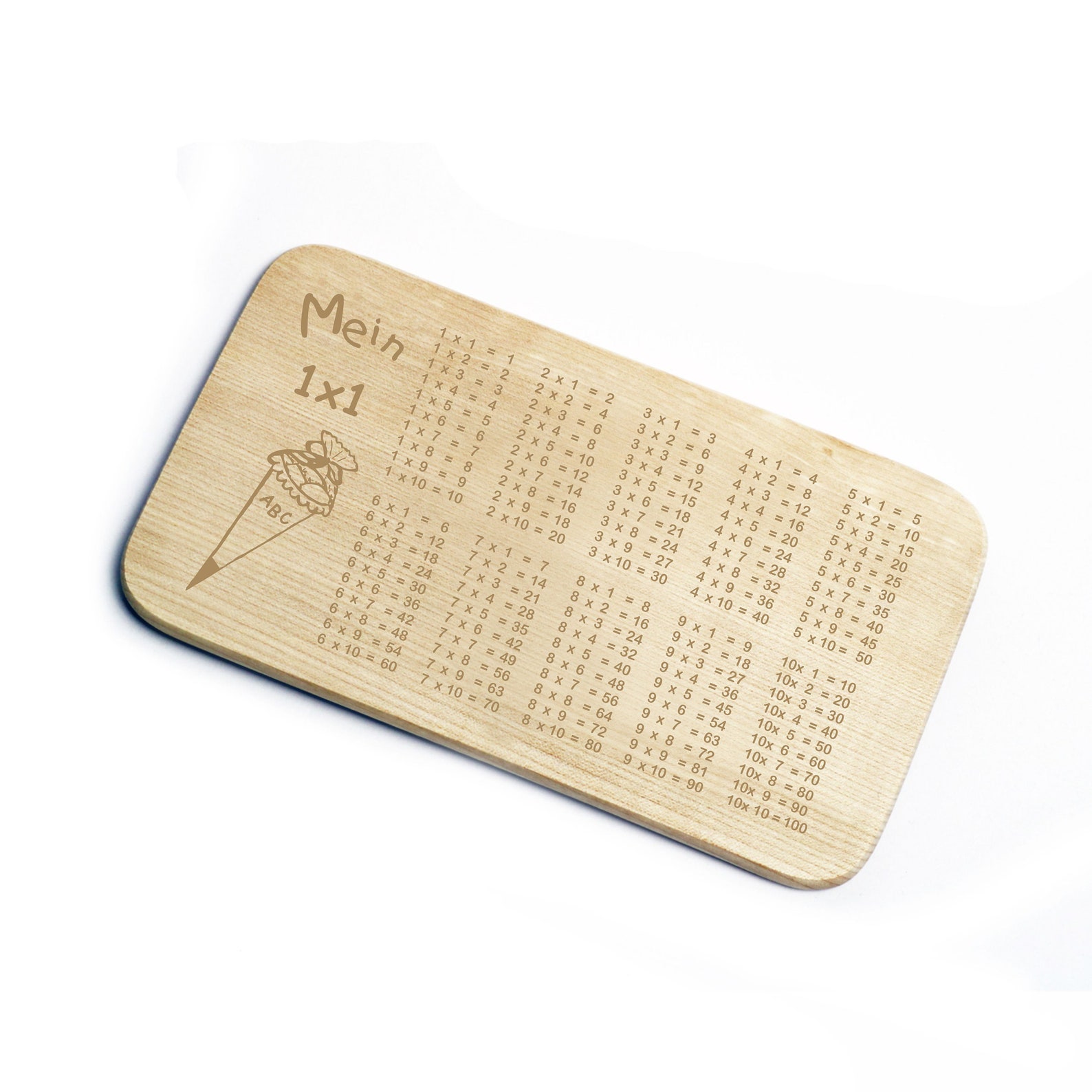 Breakfast Boards 1×1 One-time – Sugar Bag – Breadboard Boards Breakfast Kitchen Gift Kids School Beginning School Math

German Breakfast Boards made from Formica
Easy to clean, and practically indestructable.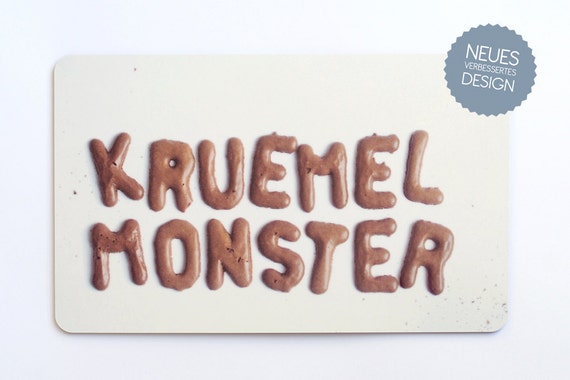 Breakfast Board "Cookie Monster" (German)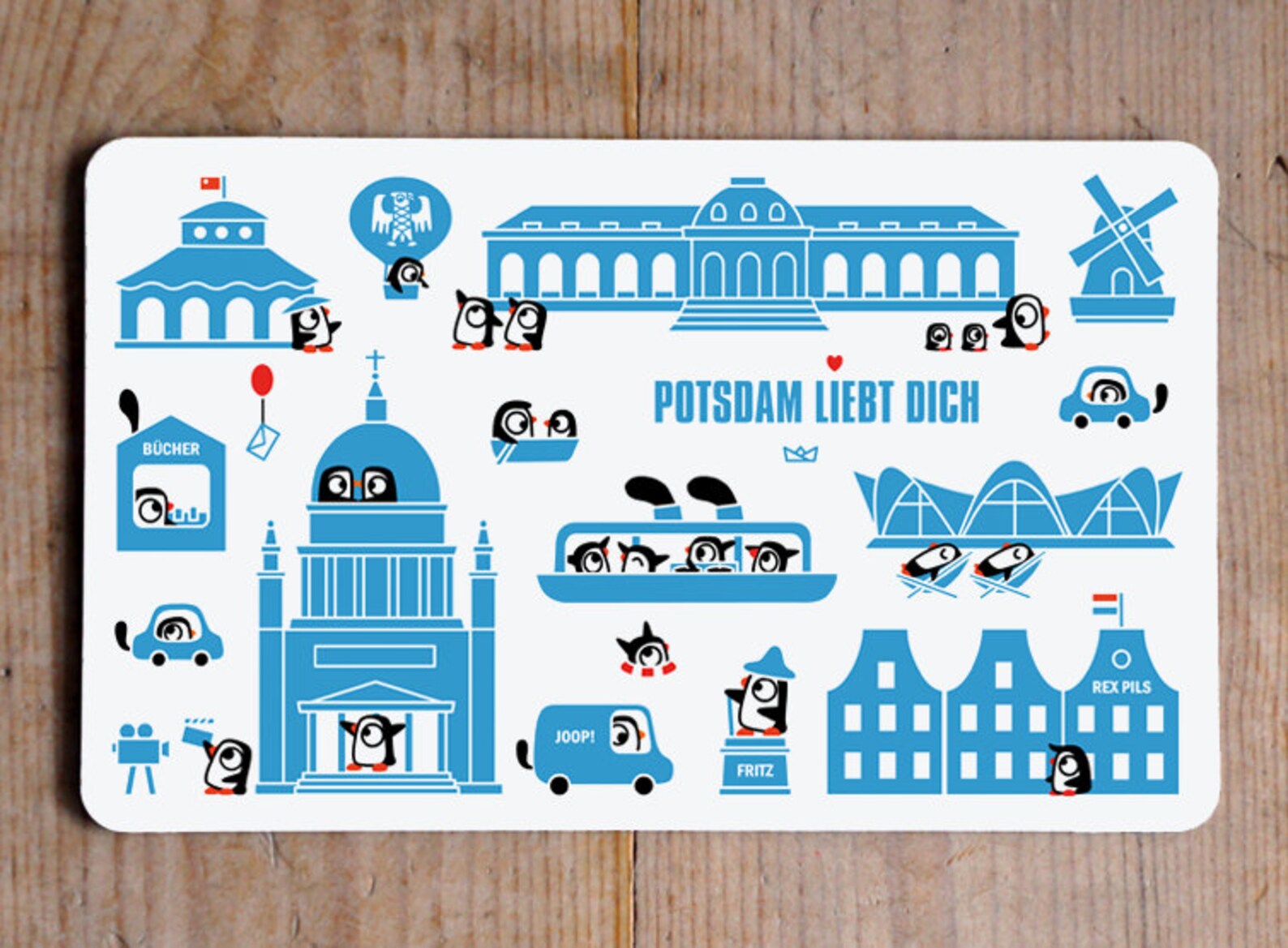 Board "Potsdam Loves You"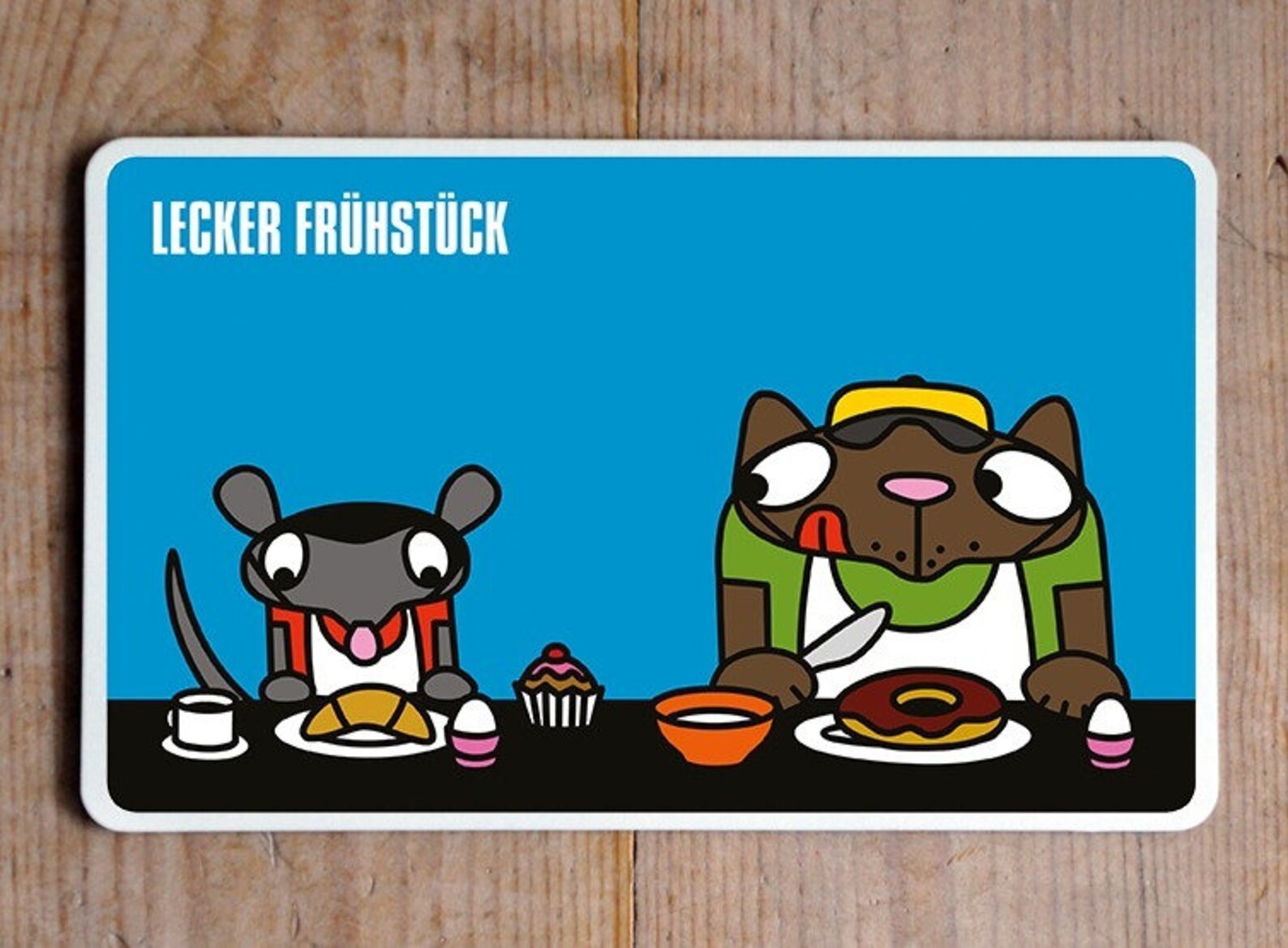 Board "Delicious Breakfast"

&
Order Frühstück's Brettchen from Germany
Zeller 25266 Brettchenständer, 7-teilig, oval, Bamboo, ca. 24 x 7 x 19,5 cm

my basics Brettchenständer mit 6 Brettchen