History of German Nutcrackers & Where to Get a Nutcracker for Your Home!
German Christmas Nutcracker Santa Claus – 30,0 cm / 12 inches – Authentic German Erzgebirge Nutcrackers – Christian Ulbricht

I love how the History of German Nutcrackers is tied up in a Fairy Tale….how perfectly German!
Once upon a time, a farmer offered a reward for anyone who could help him easily open the Walnuts from his tree. A Carpenter said he should saw them open. A Soldier told him he should SHOOT the nuts (I can't imagine what he thought would be left of the nut…). Finally, a puppet maker brought him a brightly painted wooden doll with a strong jaw designed to crack the nuts. The Farmer was delighted! And rewarded the puppet maker with his own workshop.
And a cottage industry was born.
Find this ADORABLE Nutcracker with Christmas Tree HERE–>Santa Nutcracker
&
&
Quick Look at the Contents
History of German Nutcrackers
German Nutcrackers in the shape of Soldiers or Kings have been in use since the 15th century! The unsmiling figures are thought to be lucky, and provide protection for the household as they stand sentry on the mantle. The most famous Nutcrackers come out of Sonneberg in Thuringia, and from the Erzgebirge (Ore Mountains). The Erzgebirge originally made money from mining… but as the mines played out, miners used their wood-working skills to create toys and Christmas figurines that were sold at Christmas Markets around Germany. A "good" Nutcracker could be made from up to 130 carefully assembled pieces! Originally, the jaws were strong enough to crack walnuts. Today's Nutcrackers are more decorative, only good for peanuts. (And if the Nutcracker belongs to my mother… you better not DARE put any nuts in its mouth!)
Steinbach Nutcrackers
Kurt Adler 16-Inch Wooden Gingerbread Christmas Nutcracker

The Steinbach family was instrumental in spreading the popularity of Nutcrackers. In the beginning, most looked fairly similar… soldier, knight, king. Herr Steinbach decided to create Nutcrackers based on German Folklore or famous leaders from around the world. Then came the brilliant idea of "limited edition" Nutcrackers…. the first was King Ludwig II, and only 3000 were made. This marketing plan of scarcity made collectors mad for acquiring these special pieces.
Nutcracker collecting became a huge hobby for many who appreciated the hand carved and hand painted Nutcrackers. In the 1950s, the hobby spread beyond Germany.
&
&
Nutcrackers in America
Today, Nutcrackers are a common Christmas decoration here in the US, but how did that happen? In the 1950s Soldiers stationed in Germany started visiting the Christmas Markets. They were captivated by these brightly painted wood "Soldier" Nutcrackers, and brought them home. Right around then Tchaikovsky's ballet, The Nutcracker Suite was becoming a popular Christmas Event, and so demand for Nutcrackers skyrocketed! Sadly, the increased demand means the market is flooded with cheap knock-offs from China… and the Steinbach family company, after over 250 years of creating hand-crafted works of art, declared bankruptcy and shut its doors for good in 2016.
Today Nutcrackers come in a wide range of styles… from the classic Red Soldier to a Camophlage Soldier... from King Ludwig II to Green Bay Football Nutcrackers. Whatever you choose, you can be sure that this little work of art will give you much enjoyment as it watches over your family during the holidays.
Kurt Adler 15-Inch Wooden Uncle Sam Nutcracker

Green Bay Packers 14

Kurt Adler 12

Where to Buy German Nutcrackers
Steinbach Nutcrackers
Steinbach Nutcrackers come in a range of styles… from the tall slim to the shorter rounded "troll" style
Troll Black Forester

Steinbach Nutcracker S1469 Troll Mushroom Picker

Steinbach Tchaikovsky German Nutcracker-Limited Edition

Retired 1996 Signed Karla Steinbach Wooden 1st in the Biblical Series *Noah and His Ark* Nutcracker

Steinbach Wine Grower German Nutcracker

Steinbach Kurt Adler Gingerbread Baker Nutcracker, 14-Inch

Steinbach Nutcracker Gourmet Chef

2015 Signed Karla Steinbach *Viking* Nutcracker 1st in Kurt Adler Limited Edition Warriors Series

Christian Ulbricht Nutcrackers
In 1928, Christian Ulbricht's father Otto founded the Ulbricht's Workshop for Fine Wooden Crafts and Toys in the small town Seiffen, in the heart of the Ore Mountains. Although the family moved to the west after the War, in 1990, his son Christian Ulbricht brought the company back to its original home in the Erzgebirge. Today, "the family and their team create traditional wooden art that brings joy to grown-ups and children alike. And in every single piece the spirit of Christmas is alive."
German Christmas Nutcracker Mouse King glazed – 17cm / 7 inch – Christian Ulbricht

German Christmas Nutcracker Noah limited edition – 44cm / 17 inch – Christian Ulbricht

32-603 – Christian Ulbricht Mini Nutcracker – Santa – 6.75

Christian Ulbricht Red Soldier with Rifle Nutcracker

German Christmas Nutcracker Forest Man natural colors – 17,0 cm / 7 inches – Christian Ulbricht

German Christmas Nutcracker King White – 37,5cm / 15 inch – Christian Ulbricht

Kurt Adler Nutcrackers
The Kurt Adler company has been exporting German Christmas decorations to America for over 70 years. In the 1980's, they introduced Nutcrackers to their line of goods… and added a twist! They sell "classic" Nutcrackers, as well as re-invented Nutcrackers like "Wizard Nutcracker" and "the Wine Grower Nutcracker."
Kurt Adler HA0339 18

Kurt Adler 19-Inch Hollywood Wine Nutcracker

Kurt Adler 16-Inch Hollywood Woodsman Nutcracker with Owl Hat

Kurt Adler 16-Inch Wooden Gingerbread Christmas Nutcracker

Kurt Adler 18-Inch Hollywood Gold King Nutcracker

Kurt Adler HA0330 15

Vintage Nutcrackers
There are lots of beautiful Vintage Nutcrackers on Etsy… but once they are gone, they are gone.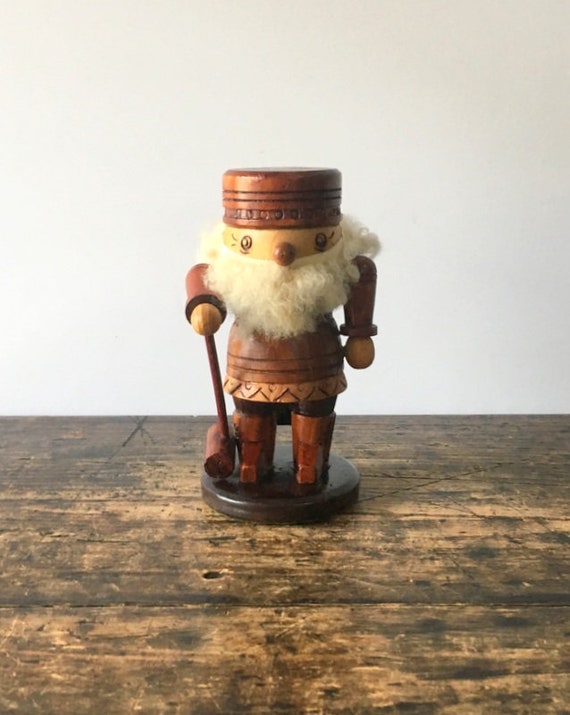 Vintage German Nutcracker With Authentic Wool Beard and Flower Carving Motif (1950s-1960s), Wooden Hand-Carved Nutcracker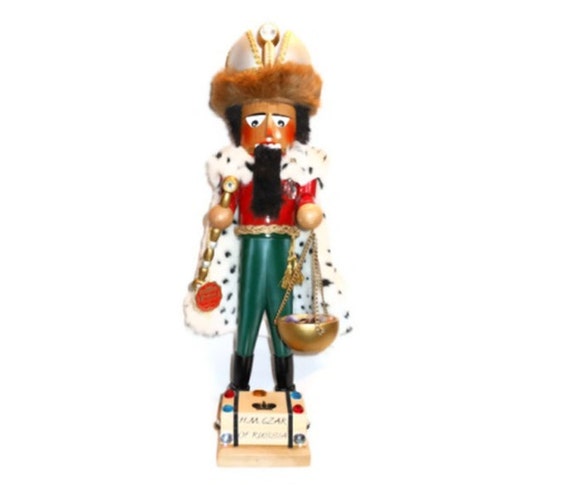 1995 Christian Steinbach Nutcracker – H.M. Czar of Russia signed by Christian – 21″ tall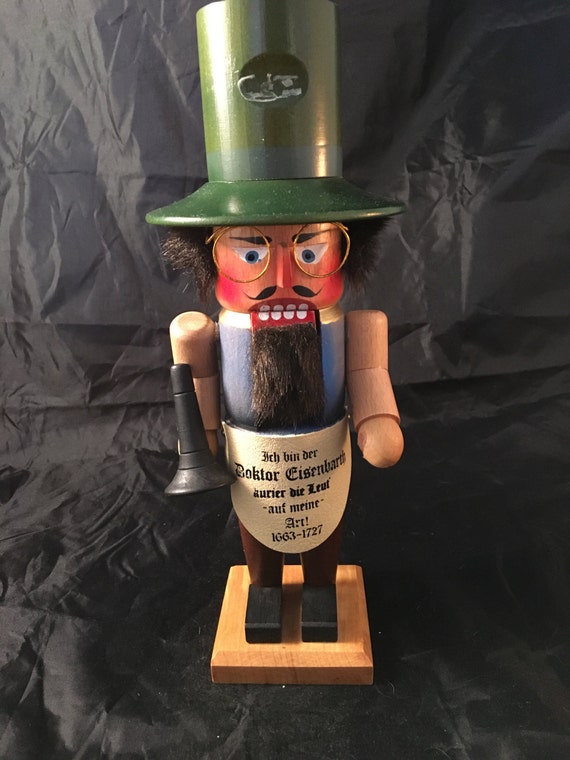 German Nutcracker, Erzgebirge, Vintage, Handmade in Germany, Very Good Condition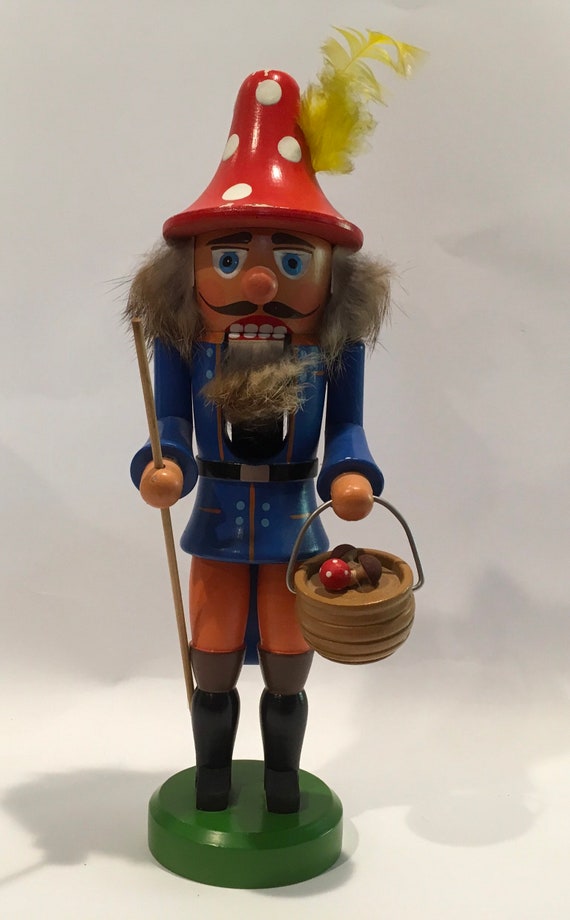 Vintage 1970's Erzgebirge Nutcracker Mushroom Picker made in West Germany – 11″ tall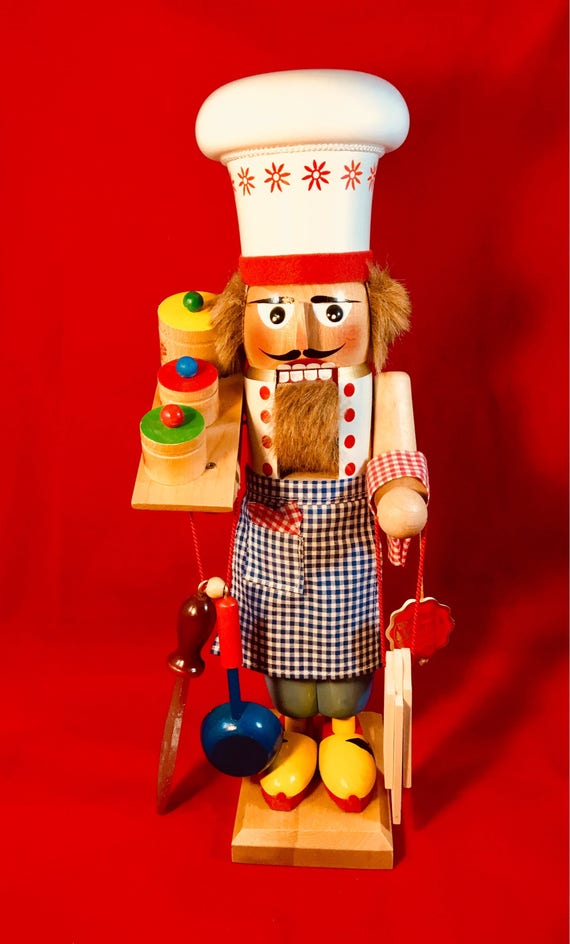 Steinbach, German Nutcracker, Large, Heavy Baker, Vintage, No Box, 17″ Excellent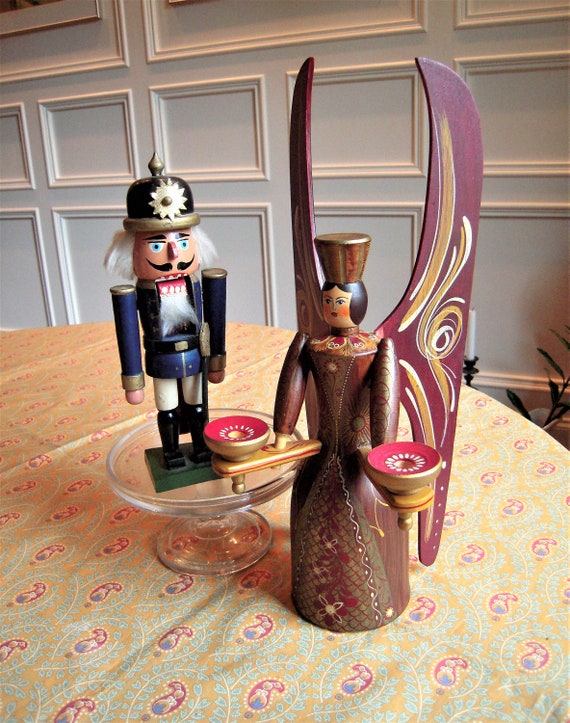 image 0 image 1 image 2 image 3 image 4 image 5 image 6 image 7 Vintage German Nutcracker and Berchtesgaden Angel Candle Holder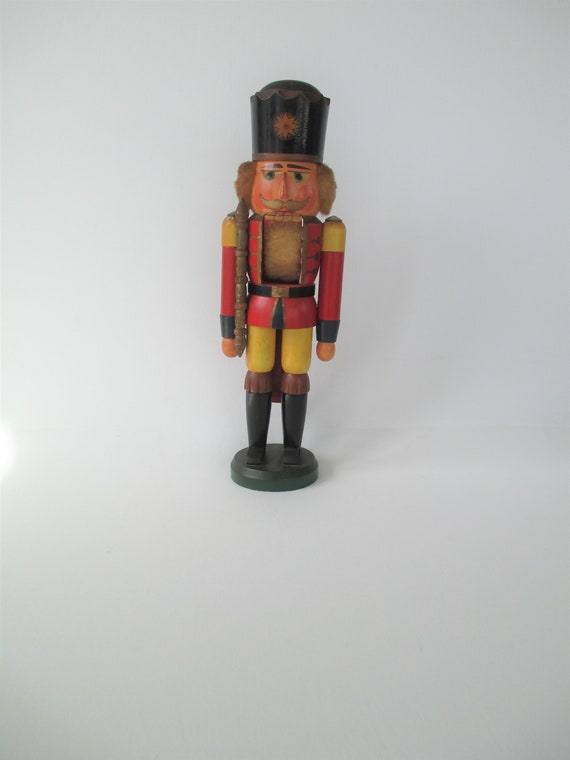 Vintage Erzgebirge Germany Soldier Nutcracker, 15″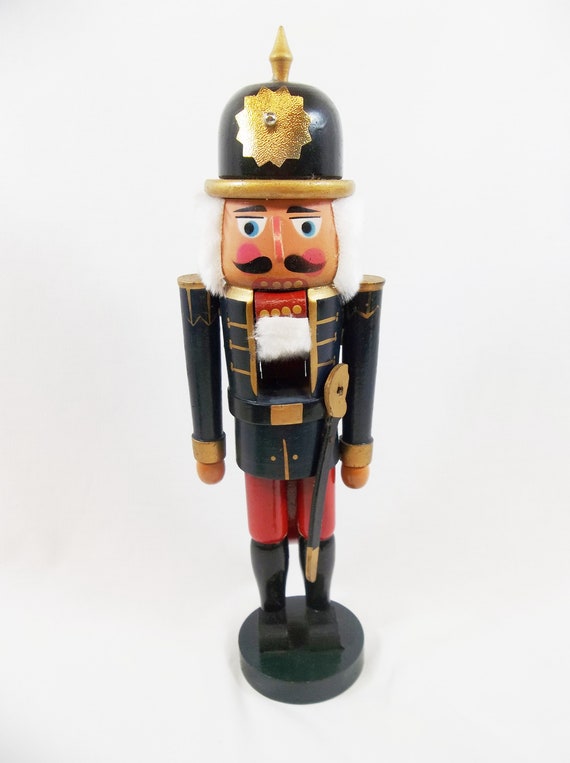 Nutcracker Traditional German 14″ ERZGEBIRGE GDR Expertic wooden hand painted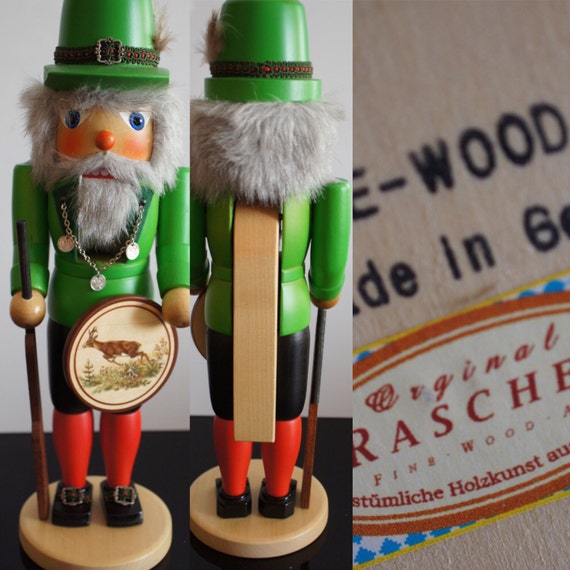 Vintage Rascher's Hunter deer Boy Nutcracker German 1950s