Countdown to Christmas With a Playmobil Advent Calendar
One year when my kids were little, their Oma gave them a Playmobil Advent Calendar. This had to be the exciting HIT of the Season. Imagine, every day, a box containing a little Playmobil part would be opened (they took turns… ) and the piece would be added to the scene that was developing on the side table in the family room. When Christmas Eve rolled around, the scene was complete… and the kids were happy to be able to play with the whole set until it was time to box it up for the following year.
Learn More about Playmobil here–> Playmobil History
What is an Advent calendar
For those of you not familiar with the concept, an Advent Calendar is a way of counting down the days in December until Christmas Eve. The idea was created by a German mother with an excited child who just COULDN'T WAIT until Christmas! Instead of reminding every day how much longer he had to wait, she devised a calendar of little boxes, and into each one went a piece of Lebkuchen or Gingerbread. This small daily treat helped track the days, and sweetened the wait time. Today, Advent Calendars come in many different styles… from the traditional cardboard with pictures or chocolates behind each door… to wooden calendars with drawers containing treats… to the very fun Playmo Advent Calendars made with 24 little boxes, each containing a part of a winter or holiday scene.
Playmobil Advent Calendar
My kids (a boy and two girls) managed to share their Playmo Advent Calendar (it helped that they also each had a chocolate Advent Calendar to sweeten the days that it wasn't their turn to open a box). Still… if that will be an issue, maybe it's best to get one for each.
Also, keep in mind… After the Season, I would put each piece back into the correctly numbered box (so don't throw away the instructions!!) so it could be used again the next year. If you would rather let the kids incorporate these Playmobil toys into the other Playmobil sets… go ahead… just don't expect to ever be able to find them again when it's time to set up next year's Advent Calendar. It's a personal choice.
Advent Calendar 2019
Every year Playmobil releases a new Advent Calendar…perfect for those families who mix their Advent Playmos in with the rest of their Playmos and buy something new. They are also fun for collectors, since they contain parts to sets that aren't found anywhere else.
This year there are three- The Christmas Ball, The Fire Brigade on Site, and the Christmas of the Forest 123 set.
PLAYMOBIL Advent Calendar – Christmas Ball

Playmobil Advent Calendar – Construction Site Fire Rescue

PLAYMOBIL 1.2.3 Advent Calendar – Christmas in The Forest

Playmobil Advent Calendar Santa's Workshop
Waiting for Santa or St Nicholas to arrive is much easier you can see him come to life in these sweet  Santa Sets. There is even a 123 Advent for the littlest kids in your family.
Playmobil 70188 Advent Calendar Toy Role Play Multi-Coloured One Size

PLAYMOBIL® Advent Calendar 'Christmas on The Farm' Playset

PLAYMOBIL Advent Calendar – Santa's Workshop

PLAYMOBIL 1.2.3 Advent Calendar

Playmobil Advent Calendar 3974 Santa's Elves' Workshop

Playmobil Advent Calendar Forest Winter Wonderland

PLAYMOBIL® Santa's Workshop Advent Calendar (Discontinued by manufacturer)

Playmobil Advent Calendar: Santa Claus Christmas

Playmobil – Carolers
This  Advent Calendar from 2002 is the one my children have. It's cute, in English it's called Carolers… but to me they are St Martin's Day Singers with Lanterns..
Playmobil Advent Calendar: Christmas Carolers

Playmobil  Post Office
You can weave an entire story about letters to Santa with this wonderful Post Office Advent Calendar!
PLAYMOBIL® Advent Calendar – Christmas Post Office

Playmobil Fairy Advent Calendar
My daughter LOVED the Fairy Castle set (and, truth be told, at 21, she STILL loves it, and will pull it out to play when she visits) Even at her age, she will love this Fairy Advent Calendar.(shhhh…. it's a secret).
Playmobil Advent Calendar – Unicorn Paradise

Playmobil Advent Calendar: Unicorn Fairy World

PLAYMOBIL® Unicorn Fairyland Advent Calendar

Playmobil Pirate Advent Calendar
Ok, so pirates aren't super Christmassy, but these Playmobil Pirate Advent Calendar will thrill any kid who loves swashbuckling adventure on the high seas! And since there are a few to choose from … brothers can each have their own, and then combine later for a massive set!
PLAYMOBIL® Advent Calendar 'Pirate Treasure Island' Playset

Playmobil Advent Calendar: Pirates

Playmobil Advent Calendar Pirates Treasure Cove

Playmobil Pony Farm and Horse Farm
Ponies and horses… my niece is crazy about them! And these pony and horse Advent calendars come with loads of fun pieces for imaginary play!
PLAYMOBIL® Advent Calendar Pony Farm with Great Additional Surprises

PLAYMOBIL® 9262 Advent Calendar – Horse Farm, Multicolor

Playmobil  Princesses and the Castle
Beautiful Ballgowns, Jewels, and of course, Princesses are featured in these lovely Princess Advent Calendars
PLAYMOBIL® Advent Calendar – Royal Ice Skating Trip

(This amazing discontinued Advent Calendar actually LIGHTS UP! )
PLAYMOBIL® Christmas Room with Illuminating Tree Advent Calen

Playmobil Knights Advent Calendar
Maybe your child loves the other side of Castle living… Knights and Dragons! These fun Advent Calendars can easily be paired with the Princess Calendars for a his and hers gift that works together.
I LOVE the dragon! And you get MERLIN!
Playmobil Advent Calendar

Advent Calendar Emperor's Knights Tournament' (C)

PLAYMOBIL® Advent Calendar 'Dragon's Treasure Battle

Playmobil 70187 Advent Calendar Toy Role Play Multi-Coloured One Size

MORE Playmobil !
There is an amazing selection of Playmobil Advent Calendars, for kids (and adults) with all interests… from NHL to Spys, Police to Construction Sites. All have 24 openings to count down the days until Christmas Eve. And ALL can be either re-used yearly… or integrated with other Playmobil Sets.
PLAYMOBIL® Advent Calendar – Jewel Thief Police Operation

PLAYMOBIL® NHL Advent Calendar – Rivalry on The Pond

playmobil Advent Calendar – Top Agents

PLAYMOBIL® 9486 Advent Calendar Fire Brigade on The Construction site – New 2018

PLAYMOBIL Advent Calendar Police with Cool Additional Surprises

PLAYMOBIL Advent Calendar

Vintage Playmo Advent Calendars
These are the discontinued or retired…perfect for collectors… or for anyone who might remember getting one of these years ago.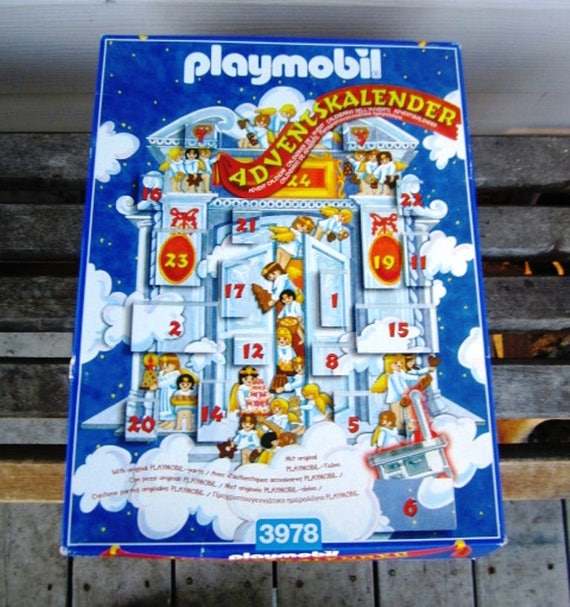 Vintage Playmobil Adventskalender, Advent Calendar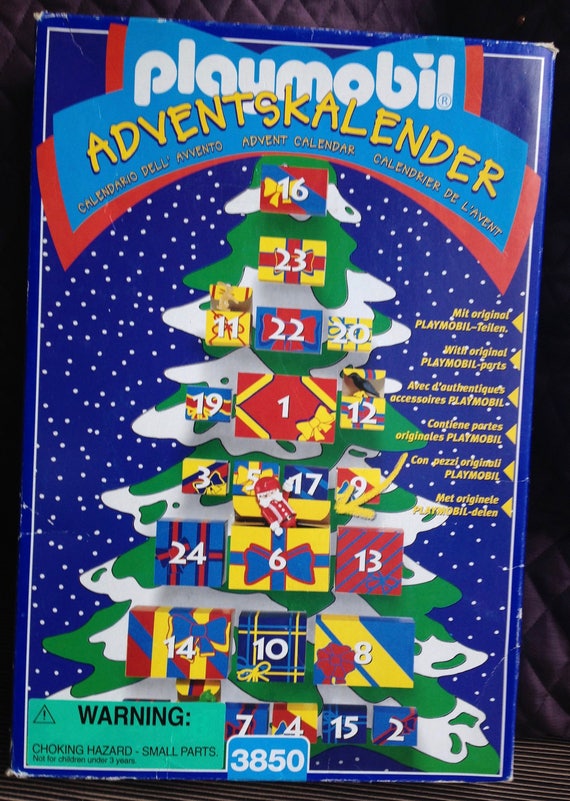 image 0 image 1 image 2 image 3 image 4 image 5 image 6 image 7 image 8 image 9 Playmobil Advent CHRISTMAS Calendar, #3850, 1997, Tree Scene, 24 Boxes with Toys, Holiday Countdown, Santa, Snowman, Deer, Horse, Sleigh

Did you Find the Perfect Advent Calendar for your Family?
If you are still looking for Advent Calendars, why not check out one of these pages…