Easy German Recipes- Website Recipe Index
I grew up eating German food cooked by my mother and my Oma. As I got older, I learned, through trial and error… and a bit of patience… to recreate these delicious German dishes in my American Kitchen. Now over the years I've published quite a few Easy German Recipes to my website (the list is LONG) so it was time to build a proper index.
And here it is!
BTW. In 2021, I released my first cookbook… the Easy German Cookbook.
(While there is a little bit of overlap, only a few recipes from the website made it to the book.)
So if you want MORE recipes, like Rouladen, Brathähnchen, Königsberger Klopse, and MORE, you'll find the recipes there.
Easy German Cookbook: 80 Classic Recipes Made Simple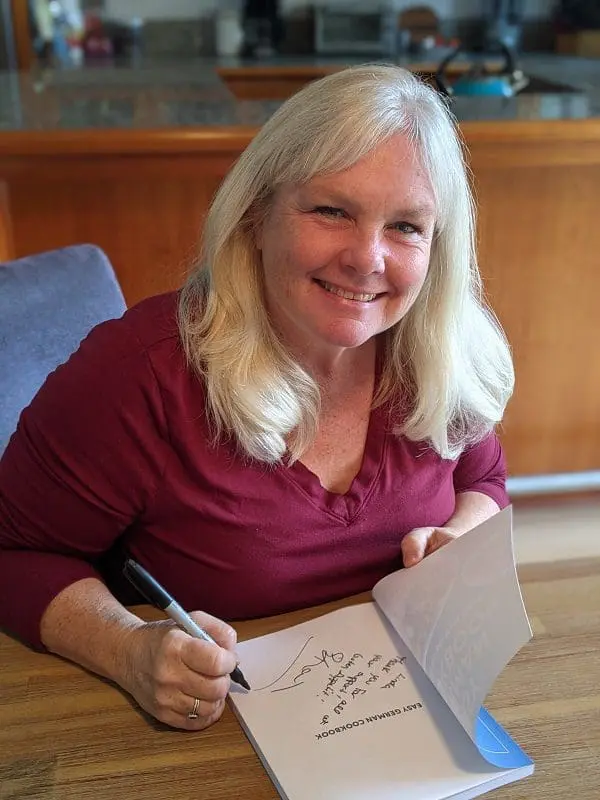 Easy German Cookbook SIGNEDGerman Girl in America Shop
Easy German Recipes  – Index from the Website
Salads
Simple Green Salad with Creamy Dressing
Celery Root Salad / Sellariesalat
Kartoffelsalat / Potato Salad- LOTS of recipes
Brotzeit and Dips
Hearty Salad
Schinken, Käse, Eier Salat / Ham, Cheese, and Egg Salad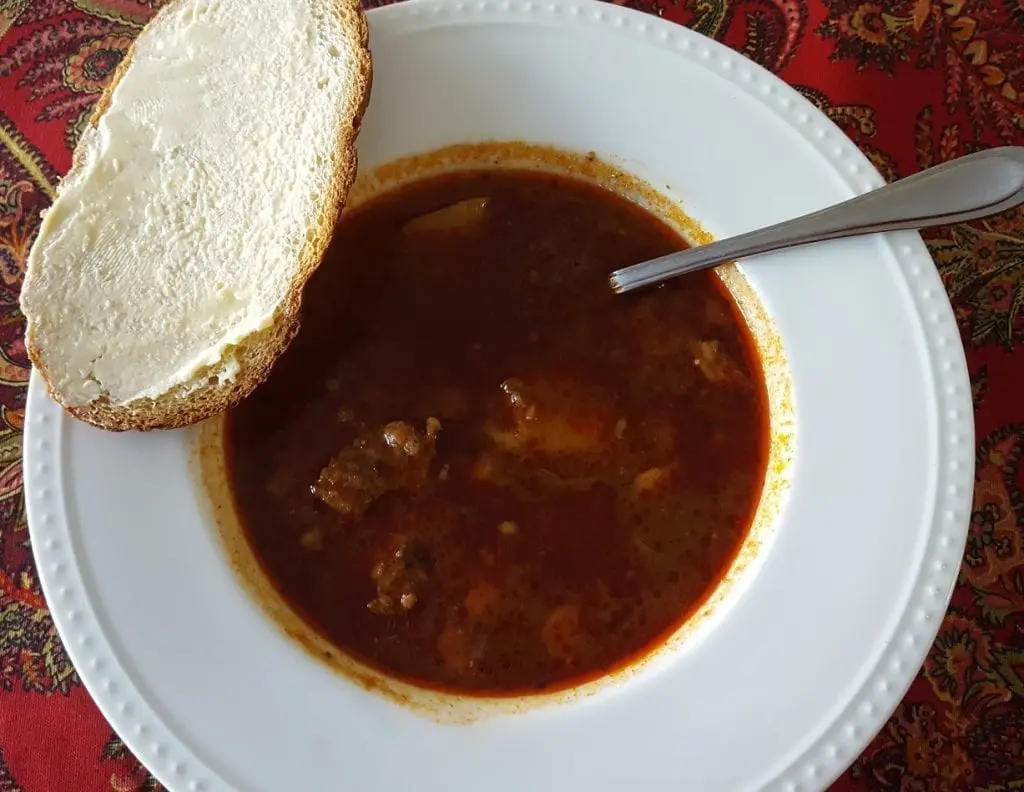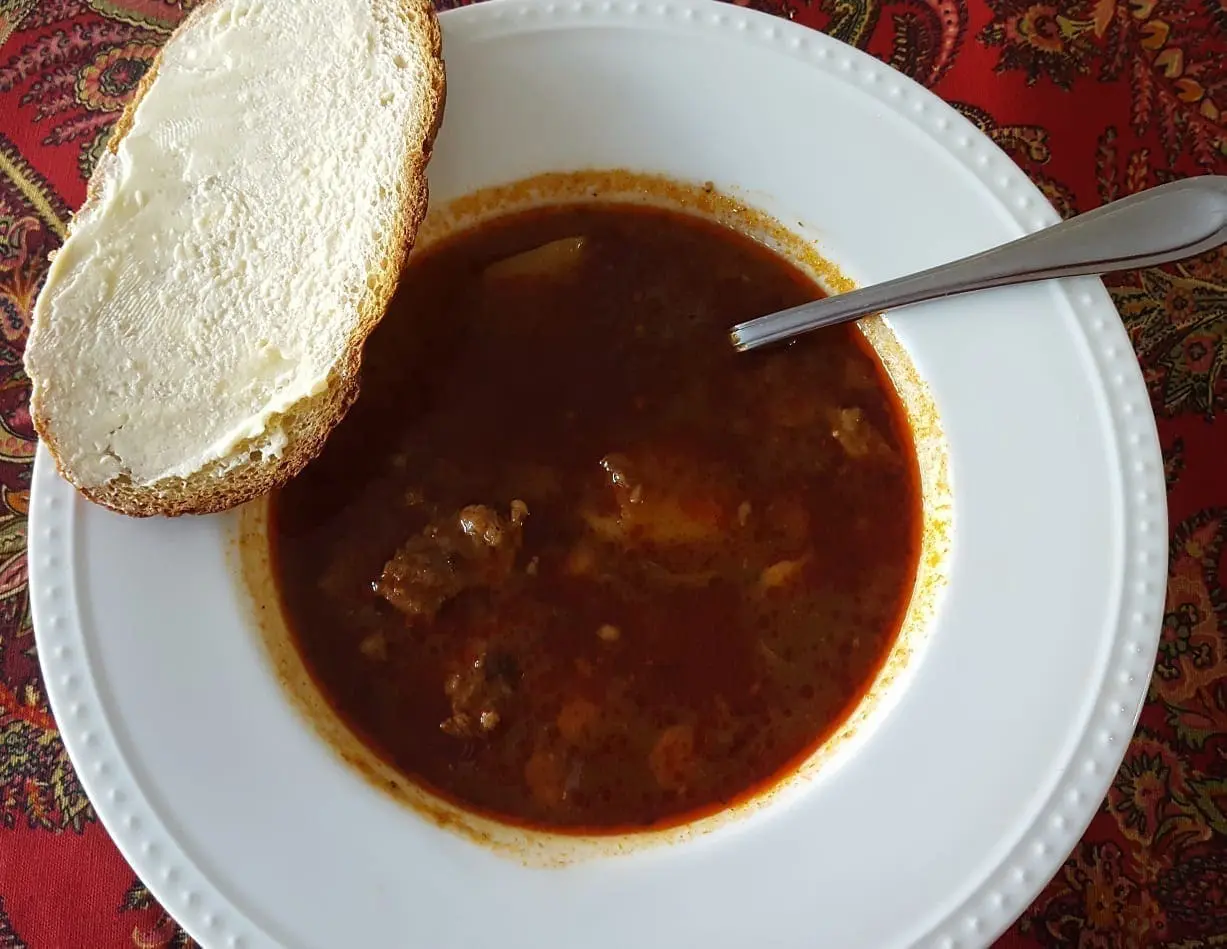 Soup/ Eintopf
Cream of Mushroom Soup with Potato
Side Dishes
Main Dishes
Chicken Schnitzel with Jägersoße
Schwenker Marinade/ Grill Marinade
Goulasch – German Goulash Recipe
Pancakes and Kaiserschmarrn
Apfel Pfannekuchen / Apple Pancakes
Kaiserschmarrn with optional Fig Compote (Stovetop recipe)
Kaiserschmarrn with Apple Compote ala. Xaver's (Stovetop and oven recipe)
Kartoffelpuffer/ Potato Pancakes
Kräuterpfannekuchen mit Schinken und Asparagus/ Herb Pancakes with Ham and Asparagus
Dessert
Kuchen
Apple Cakes
Gedeckter Apfelkuchen / Covered Apple Cake
Versunkener Apfelkuchen/ Sunken Apple Cake
ApfelmusKuchen mit Streusel/ Applesauce cake with Streusel
Cherry Cakes
Sour Cherry Cake/ Kirschkuchen
Kirsch Streusel Kuchen / Cherry Streusel Cake
Cherry Streusel Cake with Chocolate and Vanilla Streusel
Sour Cherry, Chocolate, and Cognac Gugelhupf
Cakes/Tortes
Plum Sheet Cake /Pflaumenkuchen vom Blech
Pflaumenkuchen mit Streusel / Plum Cake with Streusel
Schoko-Nusskuchen / Nut and Chocolate Cake
Red Wine Cake / Tante Edith's Rotwein Kuchen
Rhabarbarkuchen / Rhubarb Bundt Cake
Lemon Cake / Oma's Zitronen Kuchen
Orange Liqueur Cake / Orangenlikör Kuchen
Eierlikör Marmorkuchen / Marble Cake with Eierlikör
Biskuitrolle / Rolled Cream and Fruit cake
Blueberry Cheesecake / Heidelbeer Käsekuchen
Raspberry Streusel Cheesecake / Himbeer Streusel Käsekuchen
Rhubarb Meringue Cake / Rhabarbar Baiser Kuchen
Schoko-Birnen Kuchen/ Chocolate Pear Cake
Prasselkuchen /Puff Pastry Streuselkuchen
Peach Streusel Squares / Pfirsichschnitten
Mix-Assist Cakes
Käse-Sahne Torte with Dr Oetker Mix.
Mandarin Orange Schüttelkuchen
Cookies / Plätzchen / Candies
Hedgehog Cookies/ Igel Plätzchen
Sugar Roasted Almonds / Gebrannte Mandeln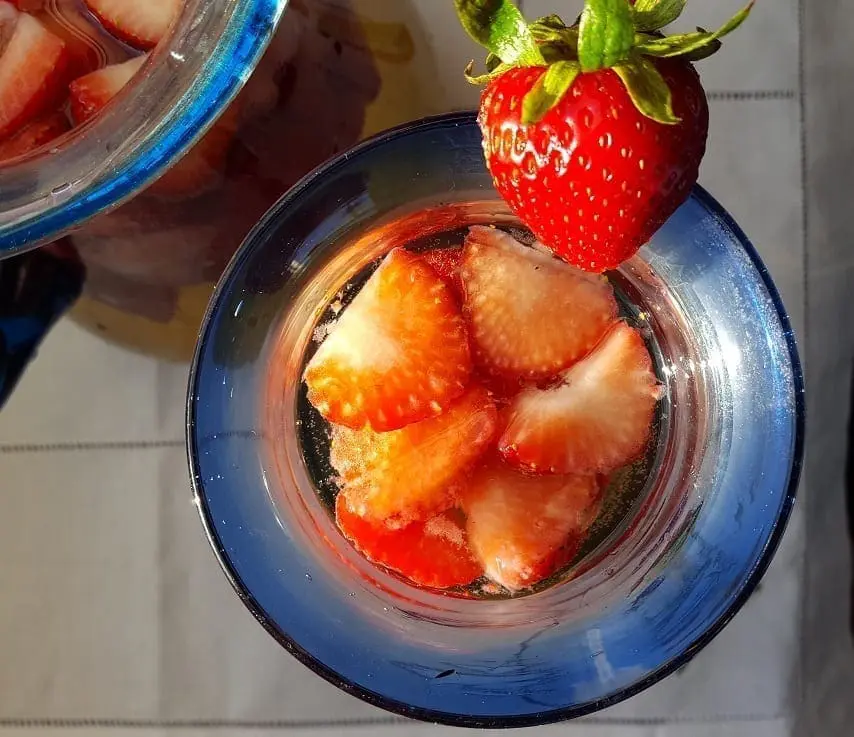 Drinks and Party Bowle
Weihnachts Kinderpunsch- Alchohol-Free Christmas Punch
Weihnachtspunsch Recipe – Christmas Punch with Alcohol
Weisser Glühwein / Citrussy Glühwein
Rüdesheimer Kaffee / Rüdesheim Spiked Coffee
Bowle
Erdbeer Bowle / Strawberry wine Punch
Pineapple Bowle/ Pineapple Party Punch
Holiday
Karneval Berliner Filled after Frying
Odds and Ends
Suppengrün-the flavor base for German Cooking
Looking for More Recipes? Check my Easy German Cookbook!
80 Classic German recipes made simple for the American Kitchen
Including Favorites like Rouladen, Brathähnchen, Königsberger Klopse, and MORE
Easy German Cookbook: 80 Classic Recipes Made Simple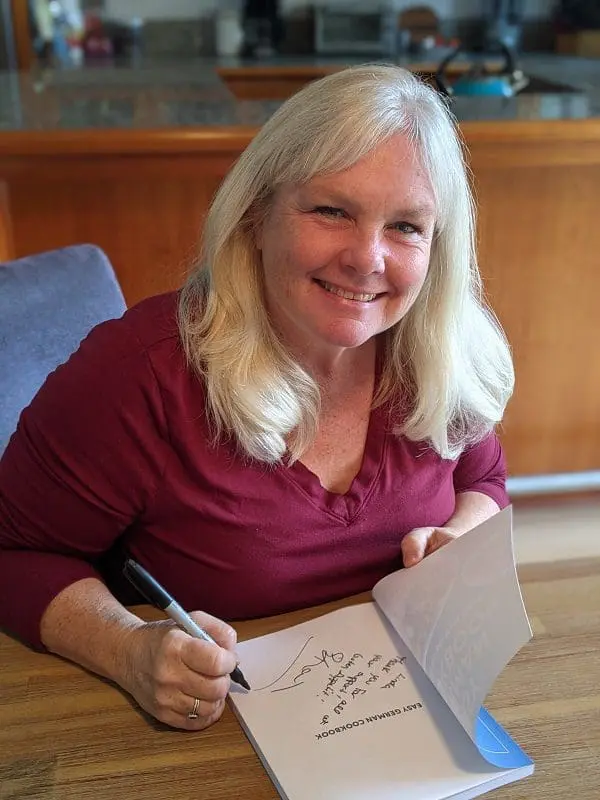 Easy German Cookbook SIGNEDGerman Girl in America Shop